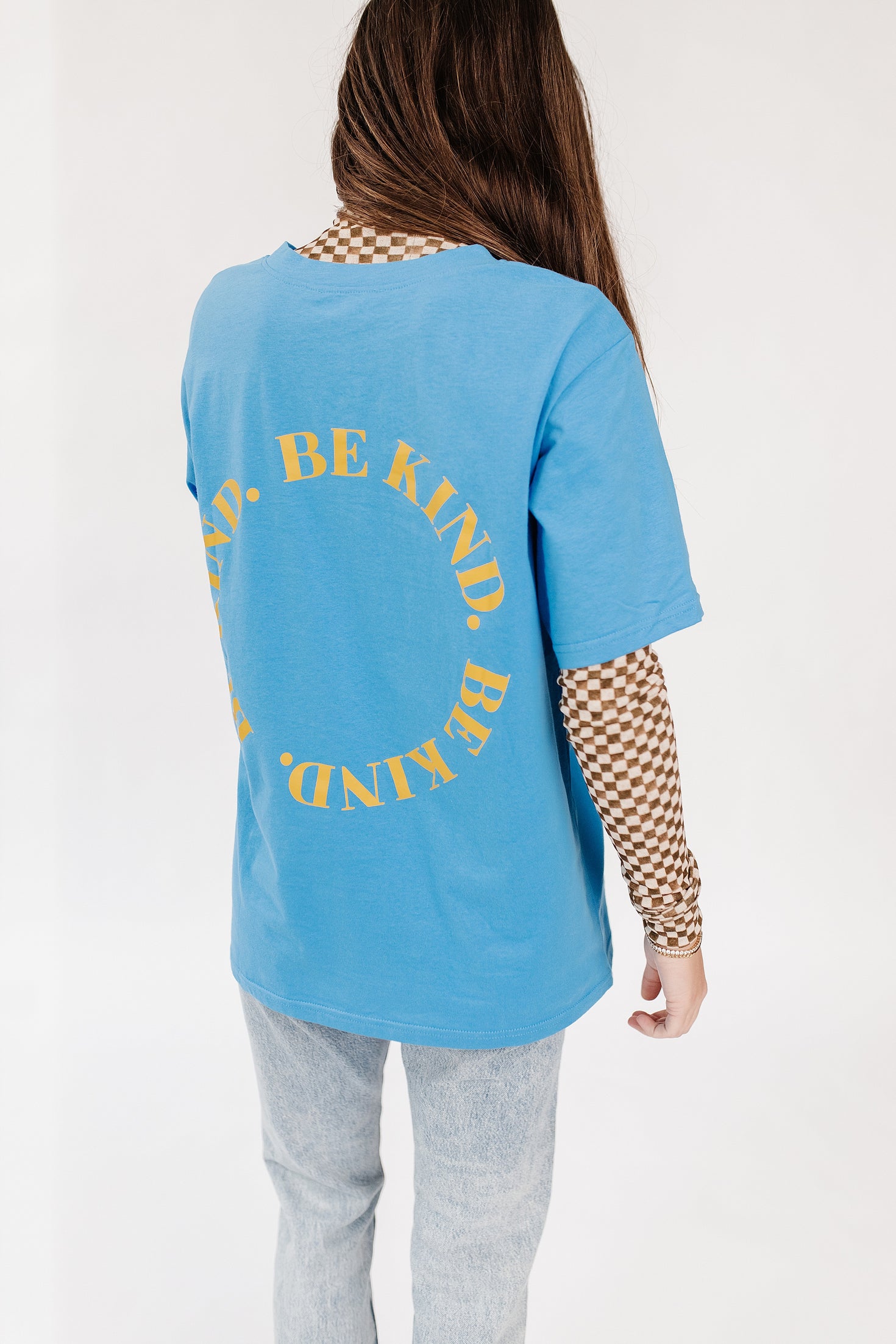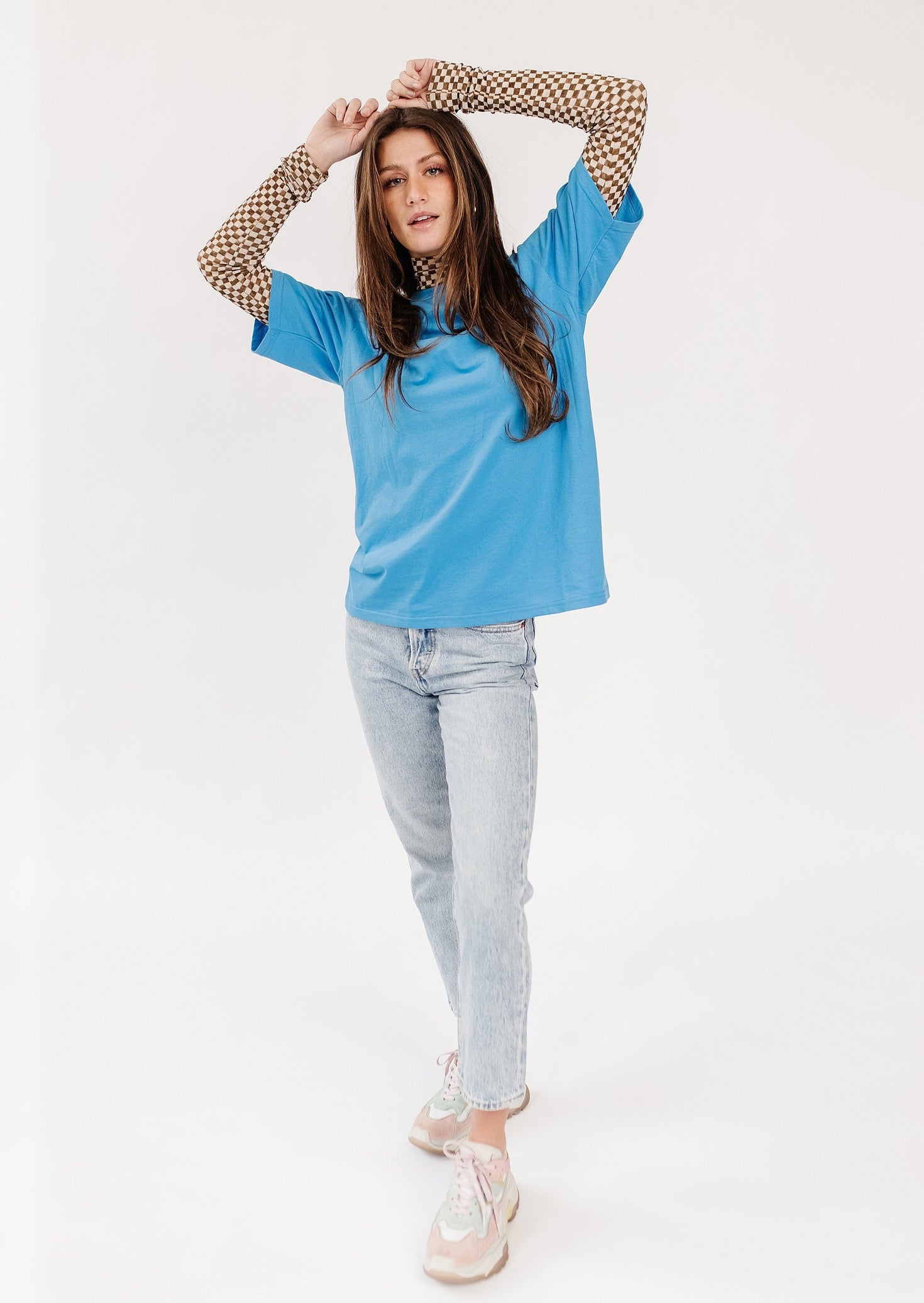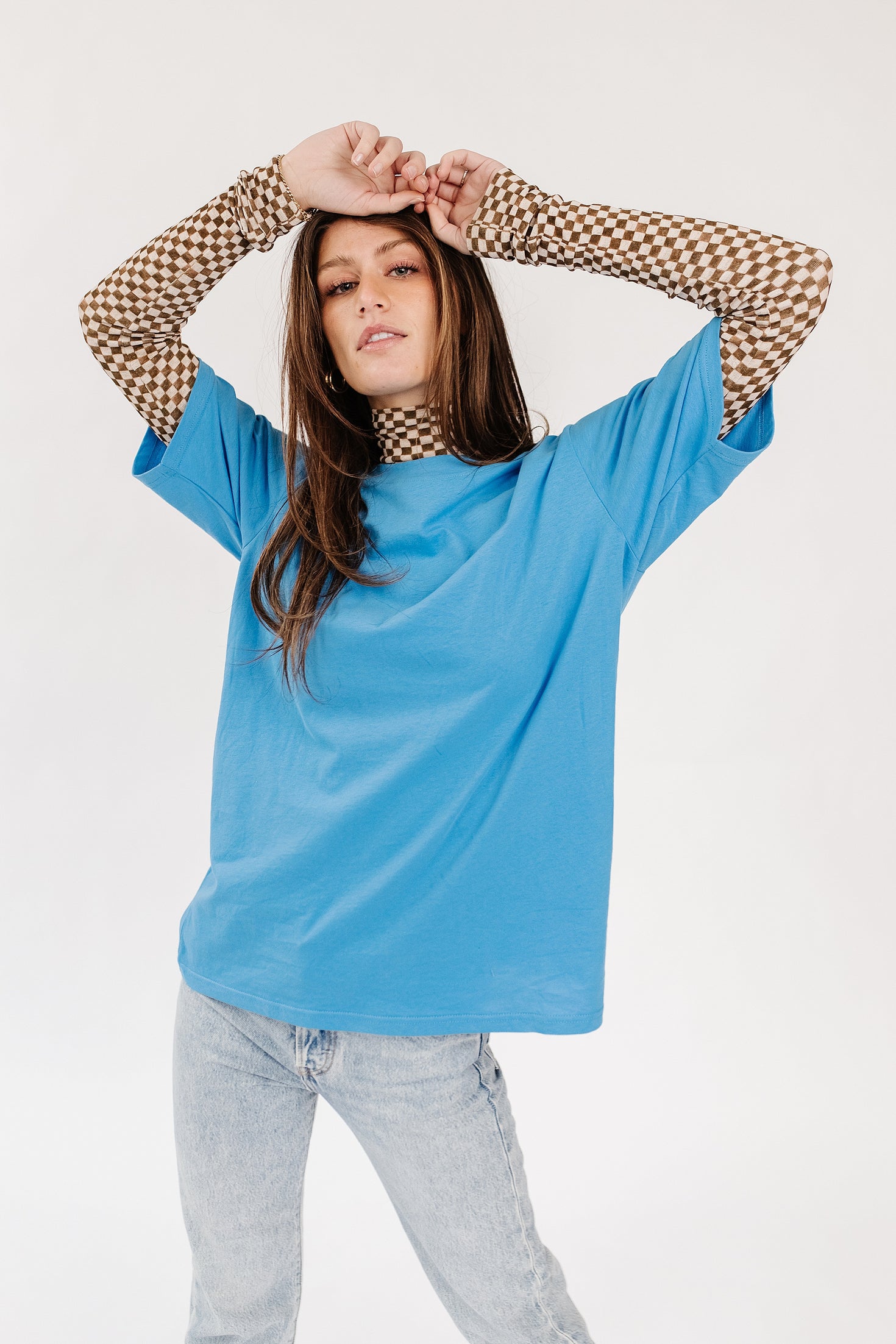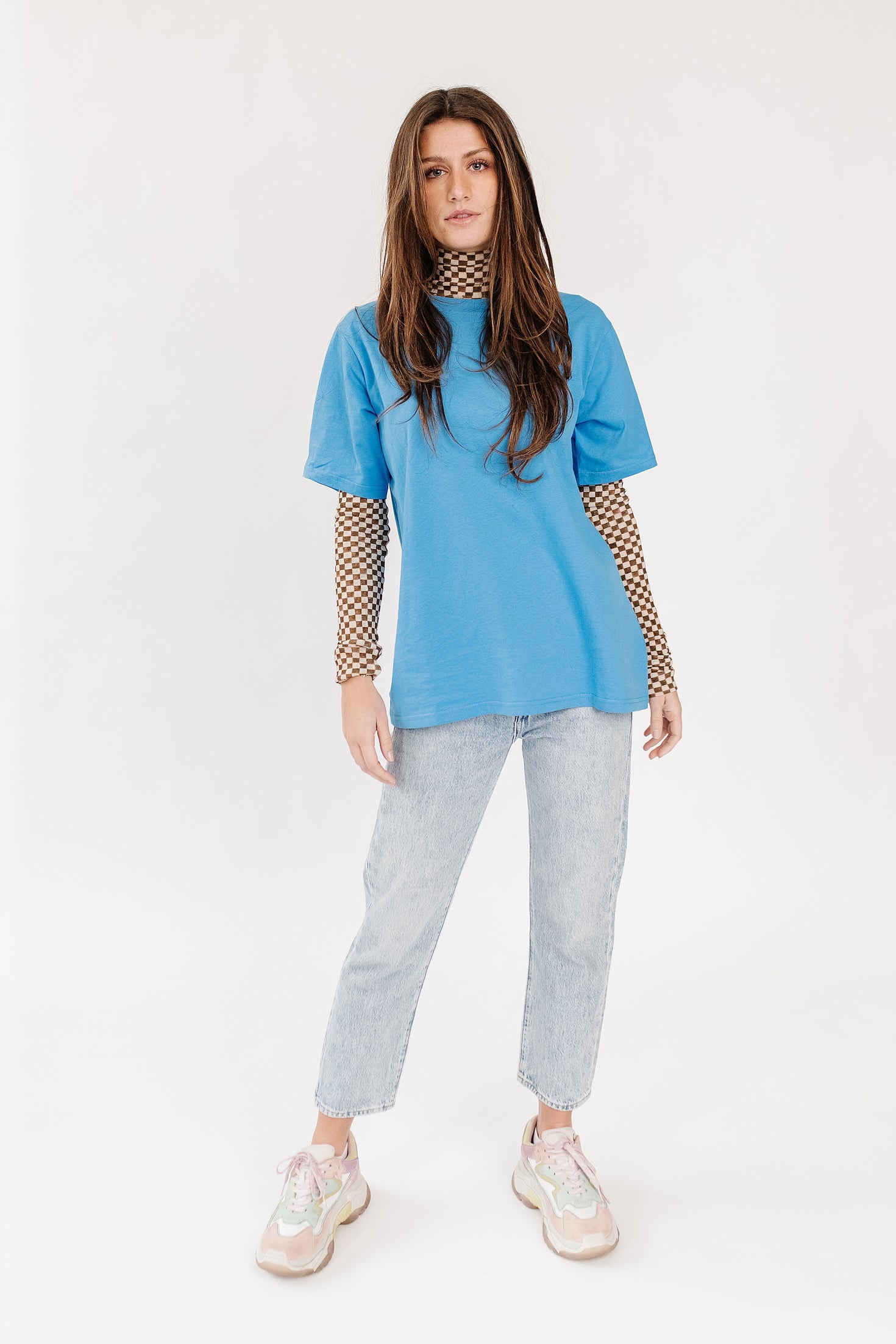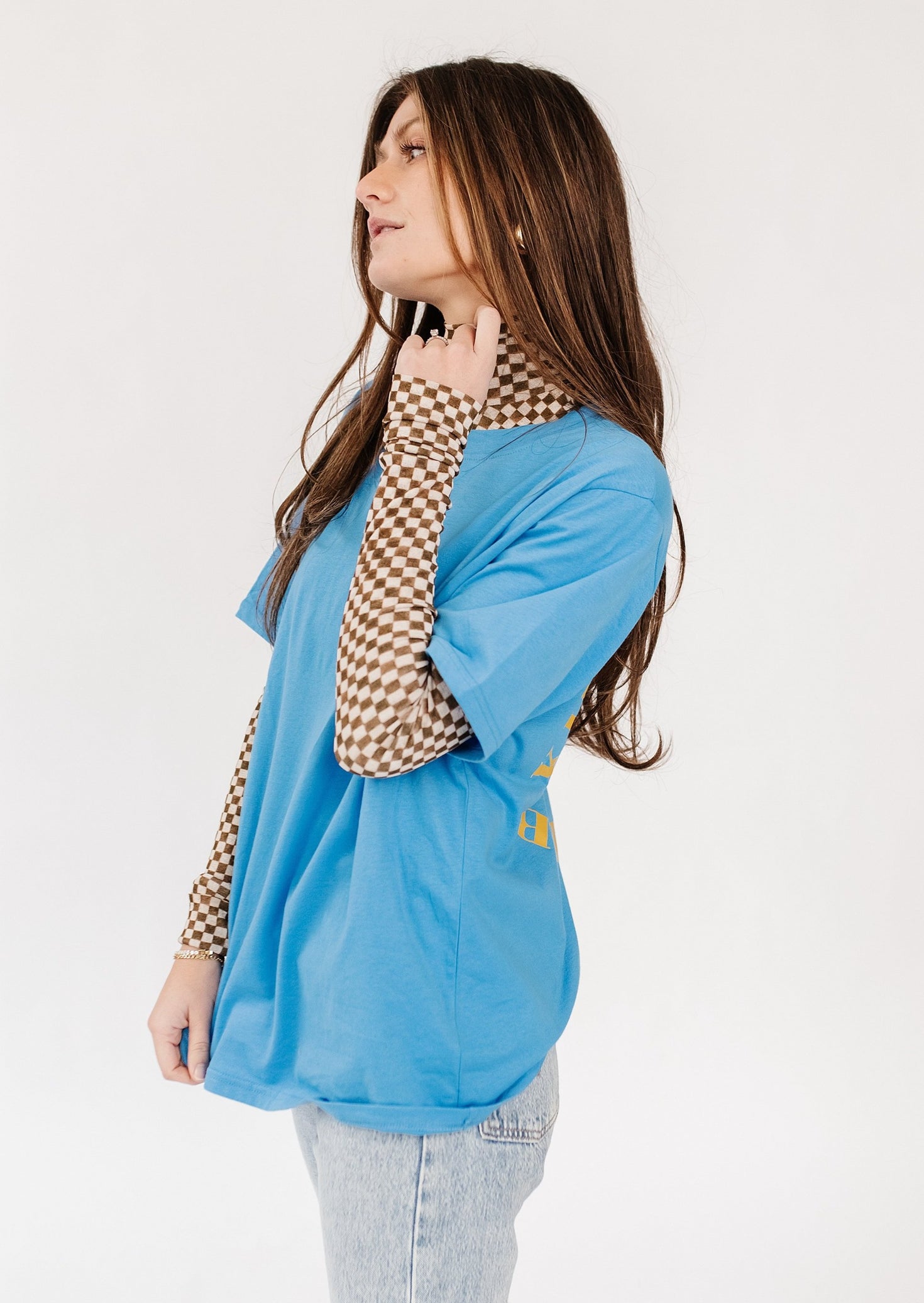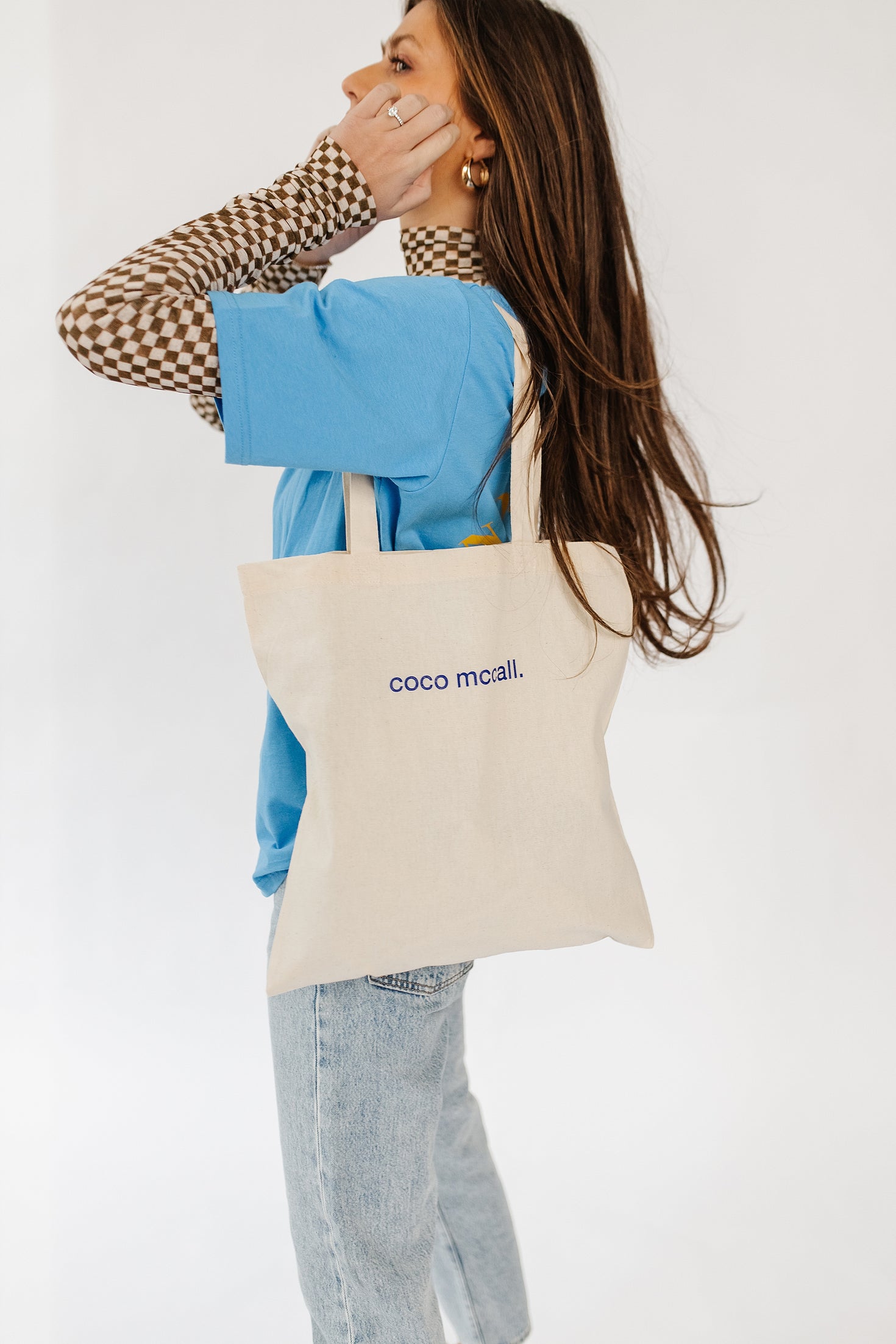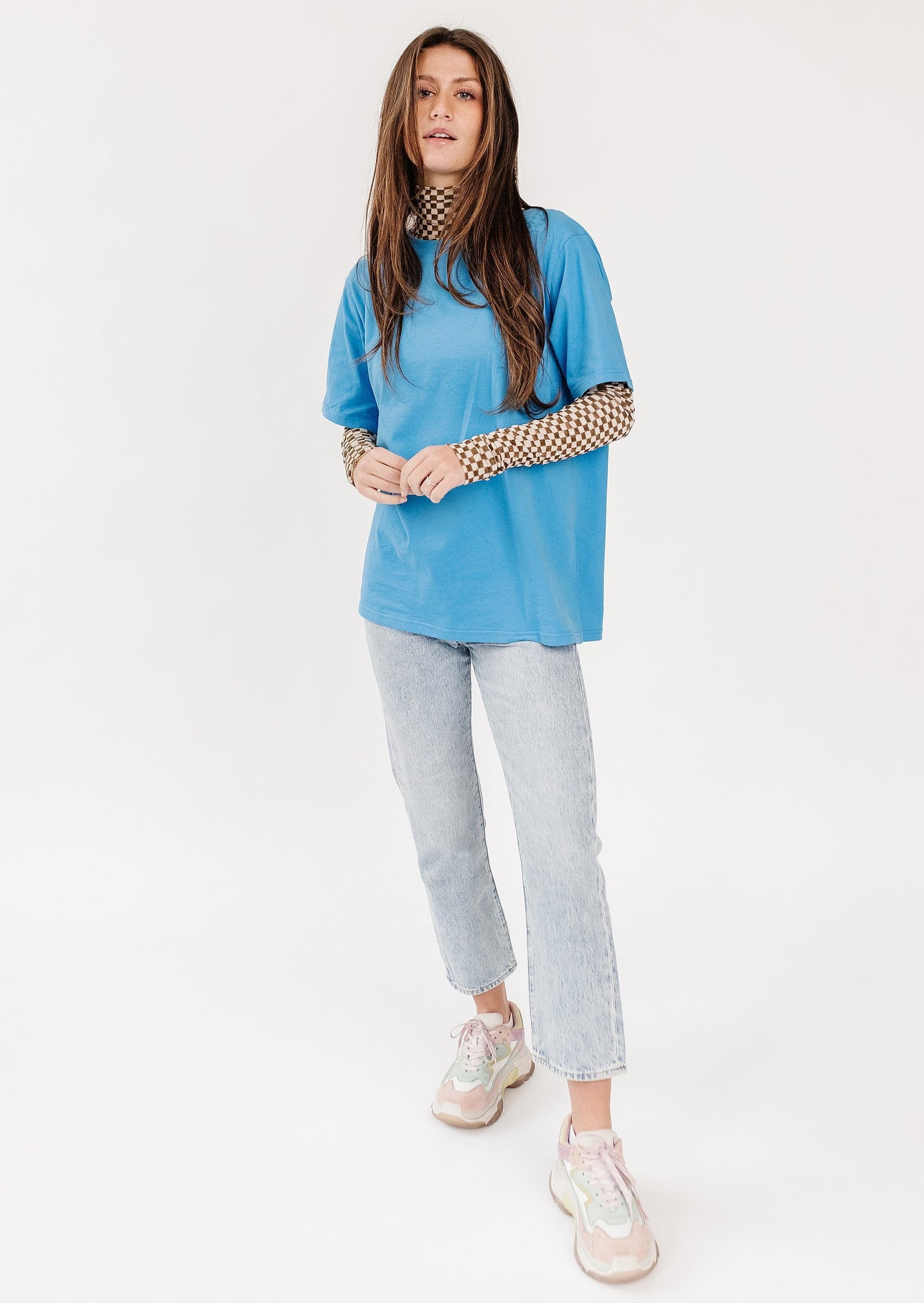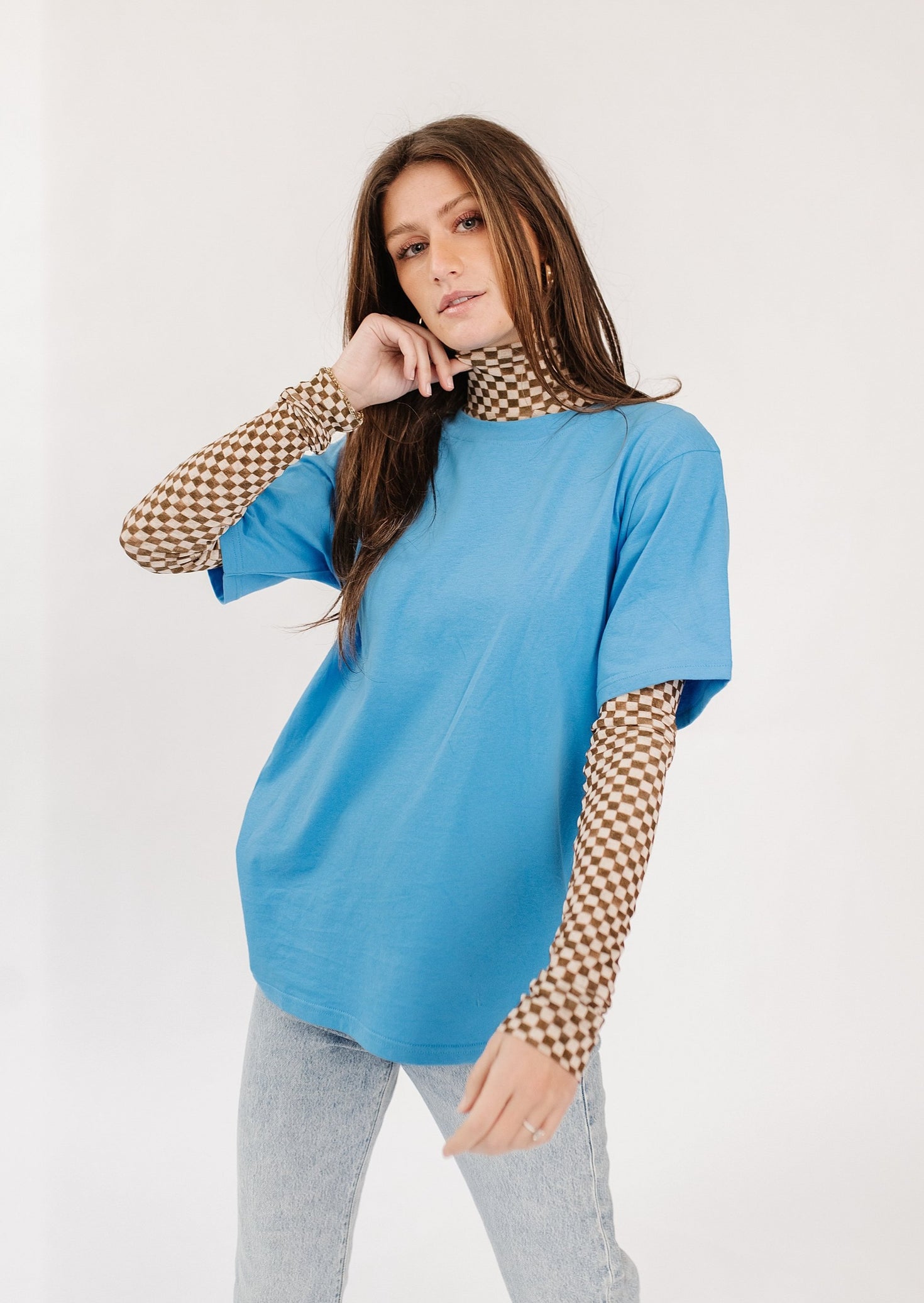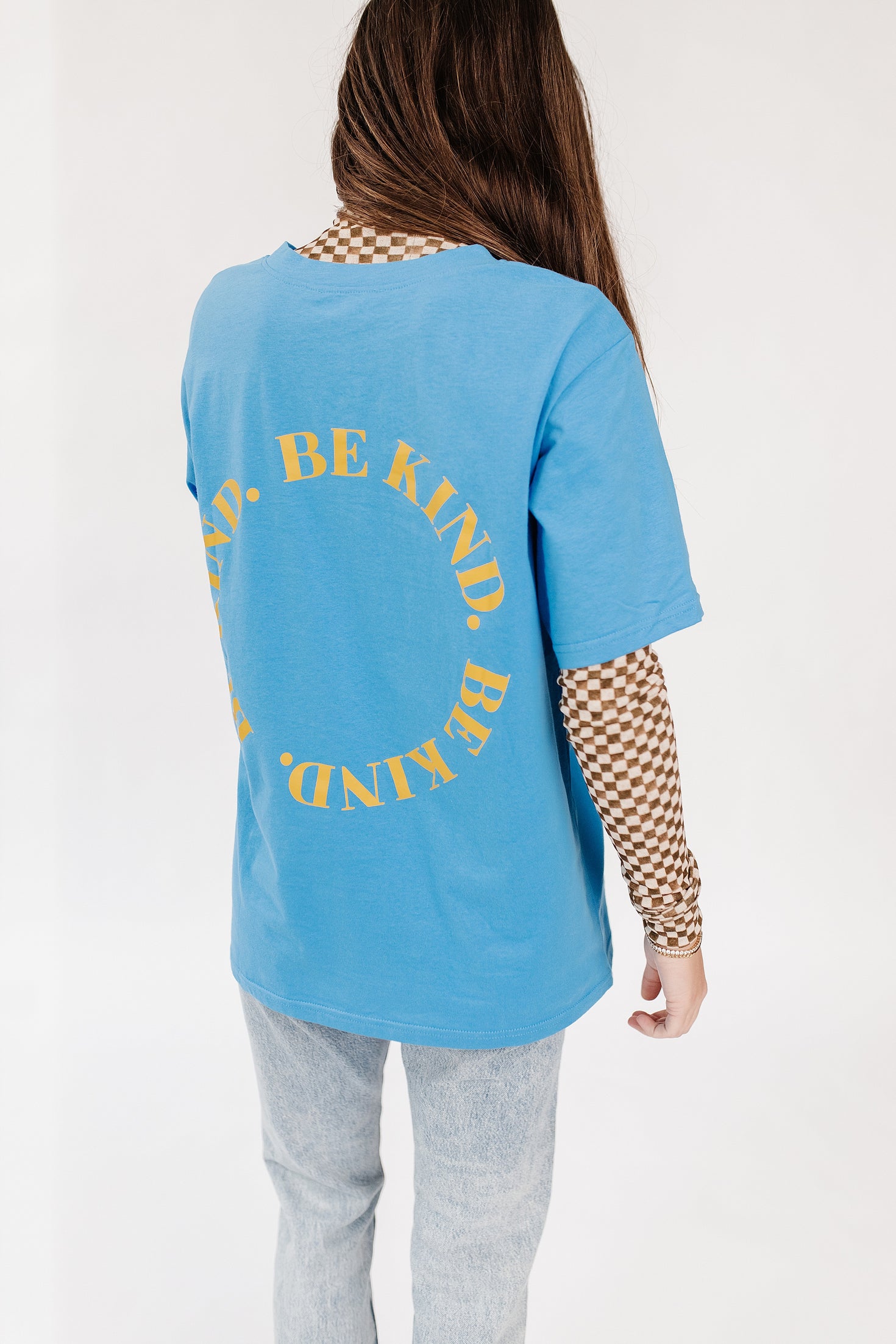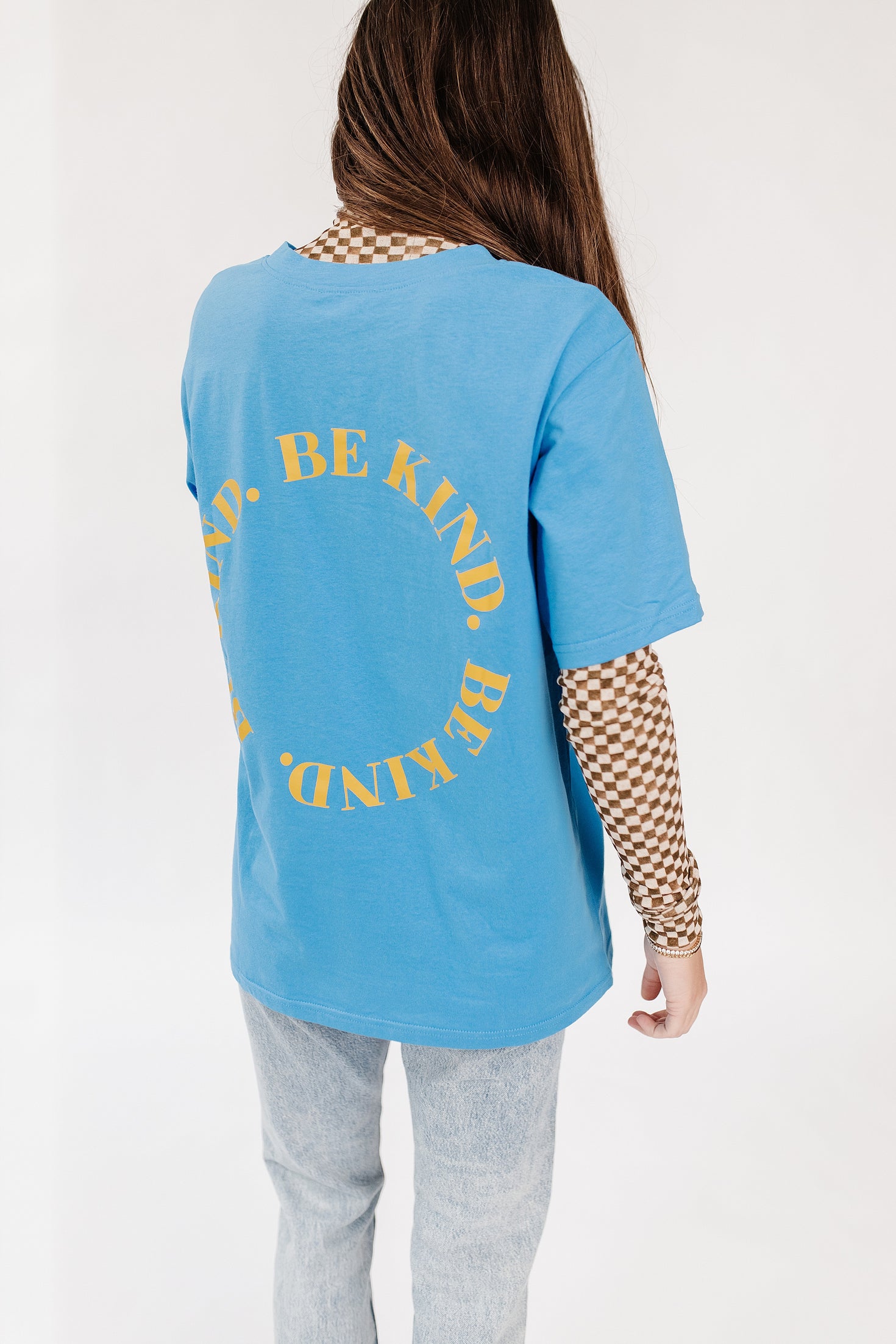 PRODUCT INFORMATION
CUSTOMER REVIEWS
PRODUCT INFORMATION
We can't help but think of our universal boyfriend Harry Styles when we see this tee. As our king says... TREAT PEOPLE WITH KINDNESS. We love a piece that is CUTE AF but also reminds us to BE KIND. 10/10. The colors? Amaze. The layering potential? Fab. The material? Dreamy. You'll be wearing this morning, day, and night and we're not mad. 
Details we love:
The cutest colors-- we're living for the bright blue + yellow combo.
Amaze for layering.
A year round piece.
So freaking soft, truly just the best tee fit.
Be Kind baby.
Just a solid tee you'll find yourself grabbing for nonstop.
Soooo good for lounging and feeling cute af while you're doing it.
There are few things we love more than a good tee.
Sizing:
X-Small: 00-2
Small: 4-6
Medium: 6-8
Large: 10-14
Boyfriend fit--meant to be slightly slouchy. Skye is 5'9 and wearing a size Small.