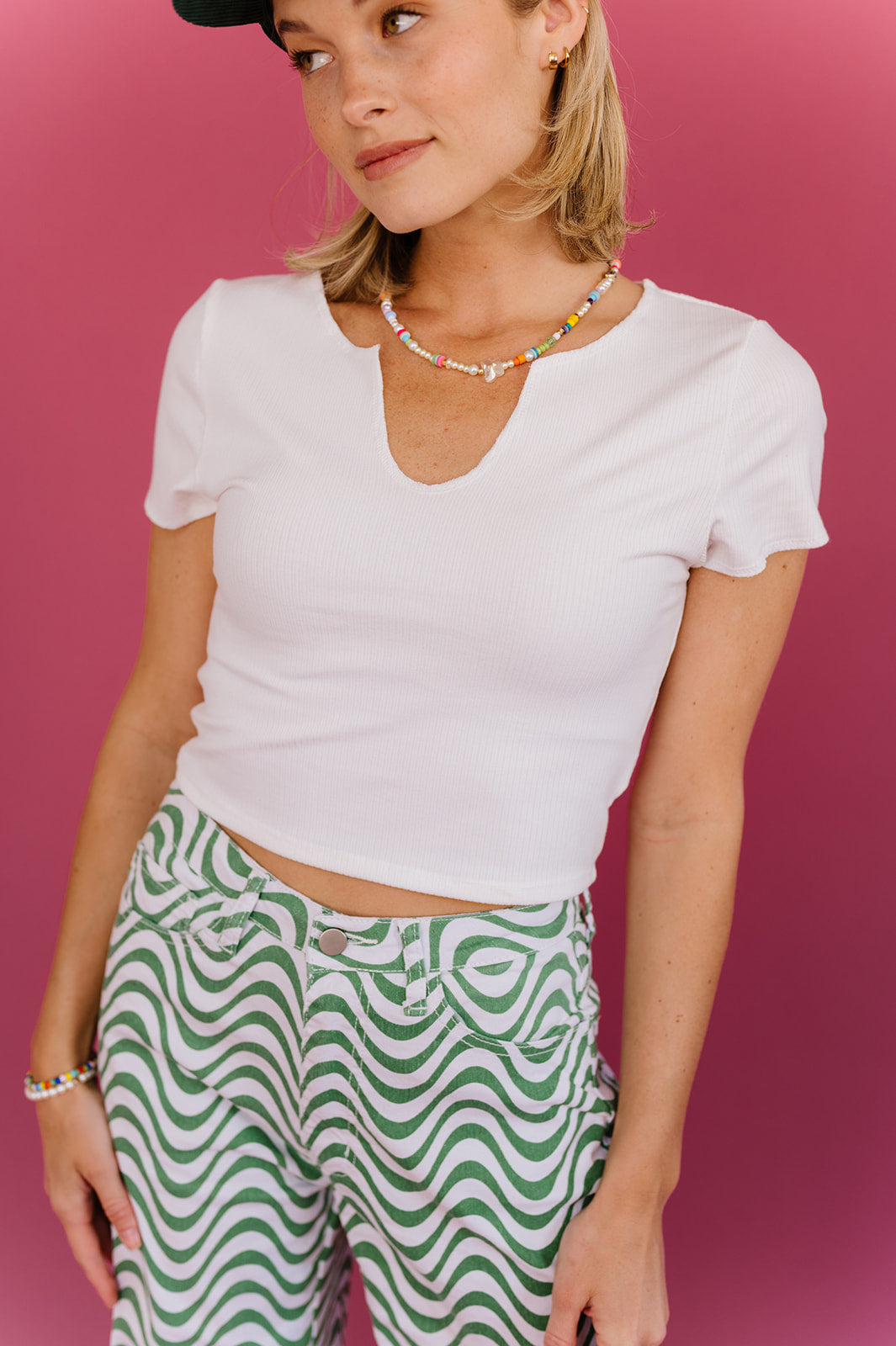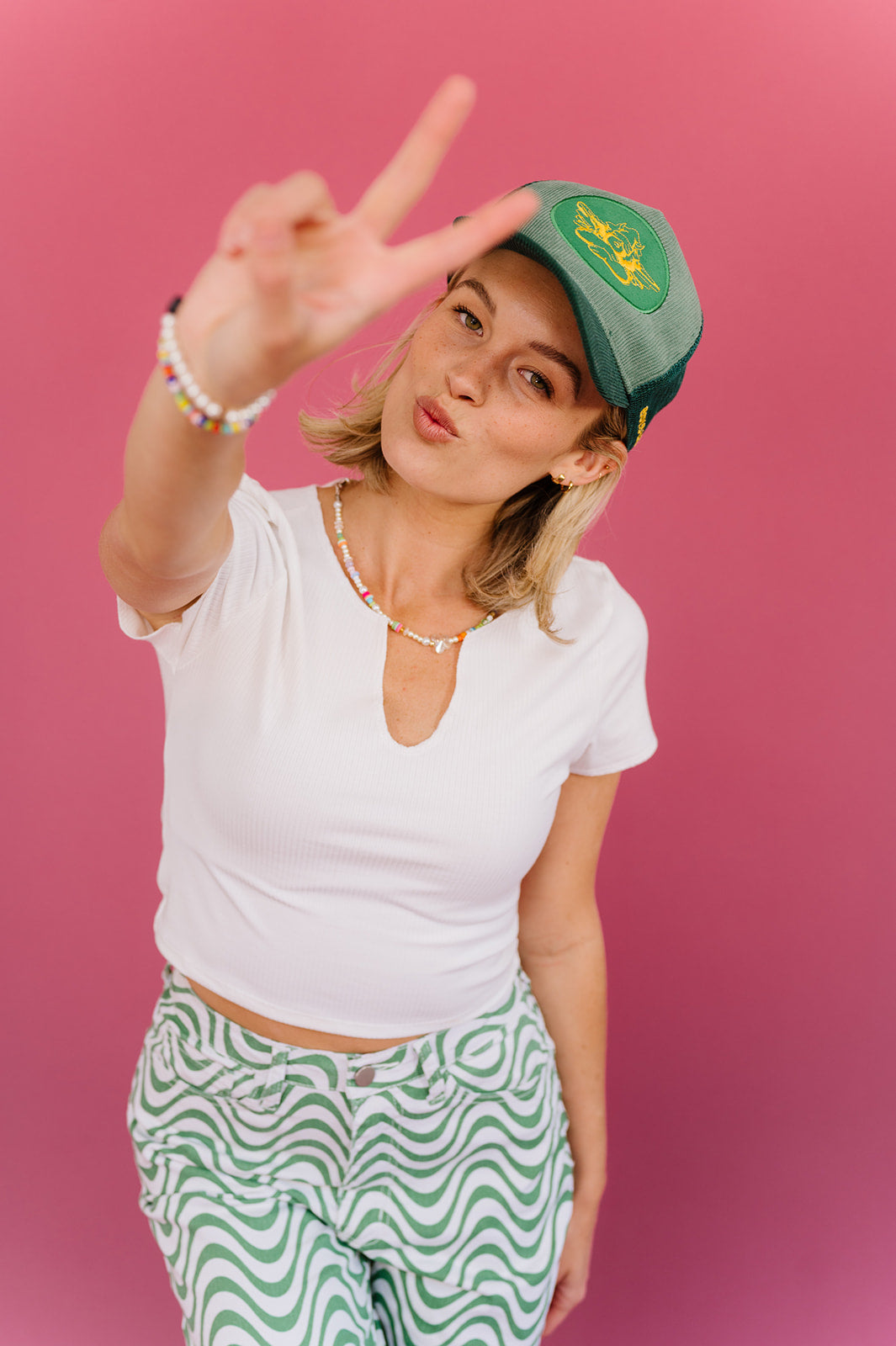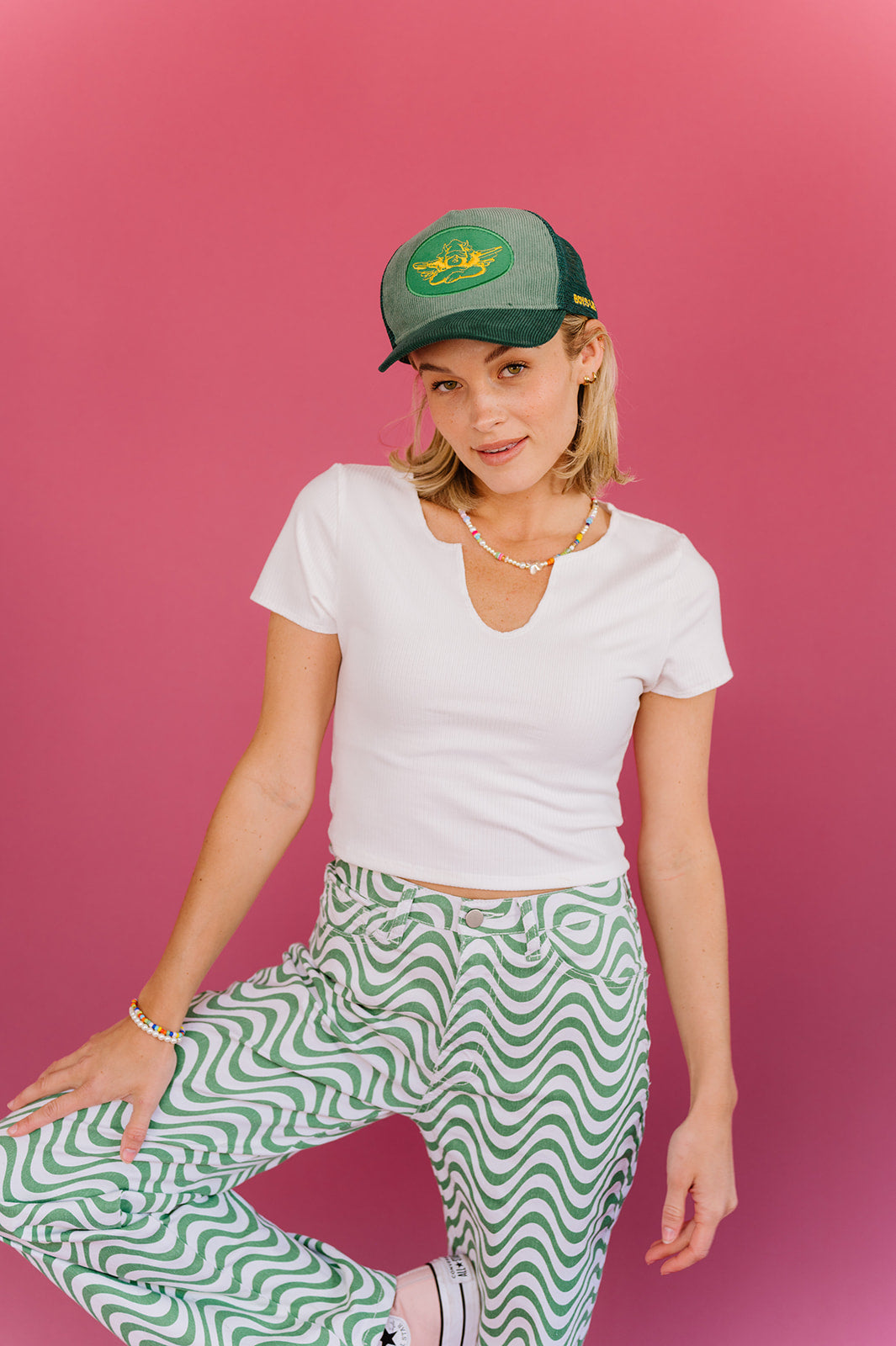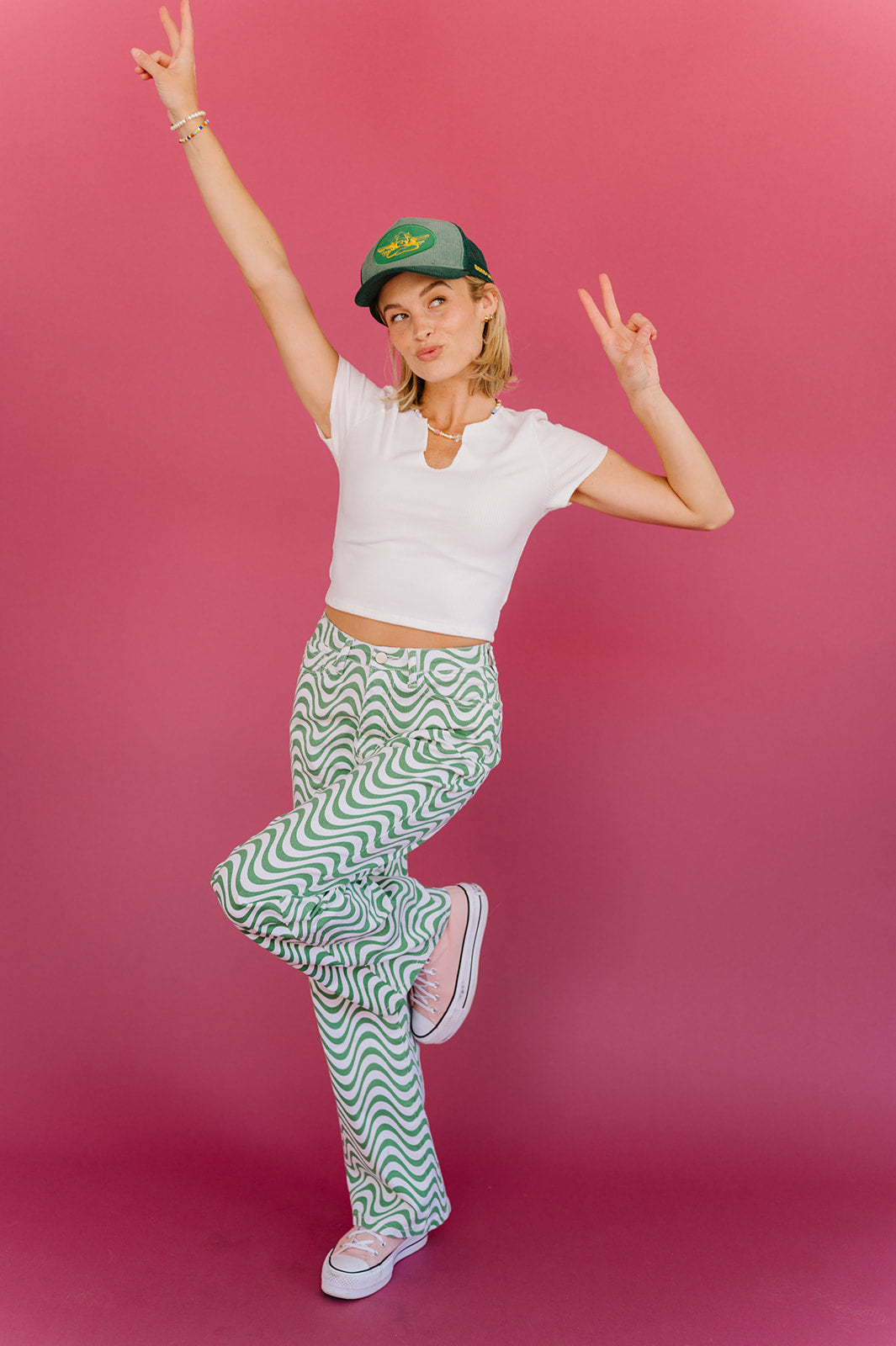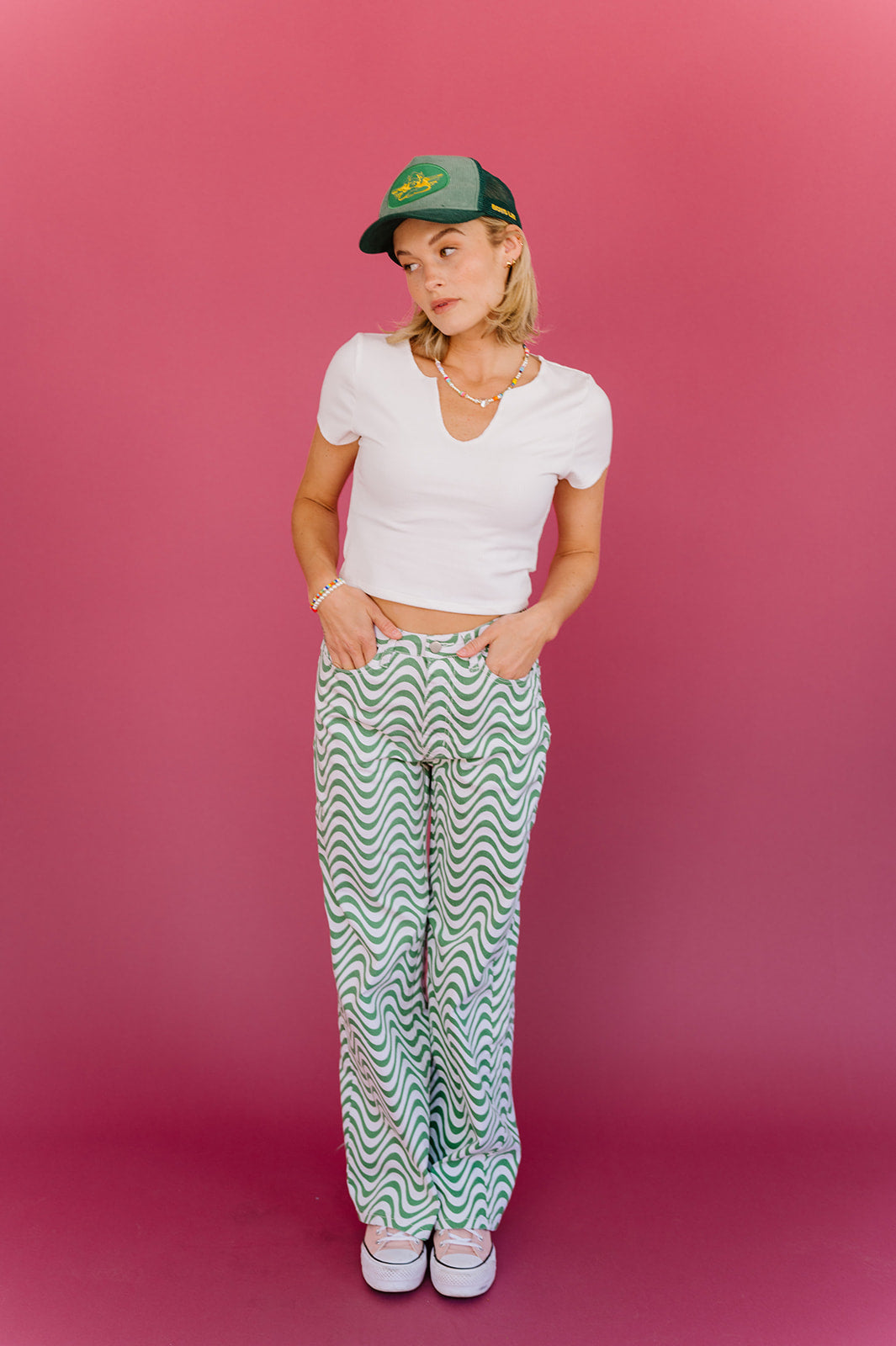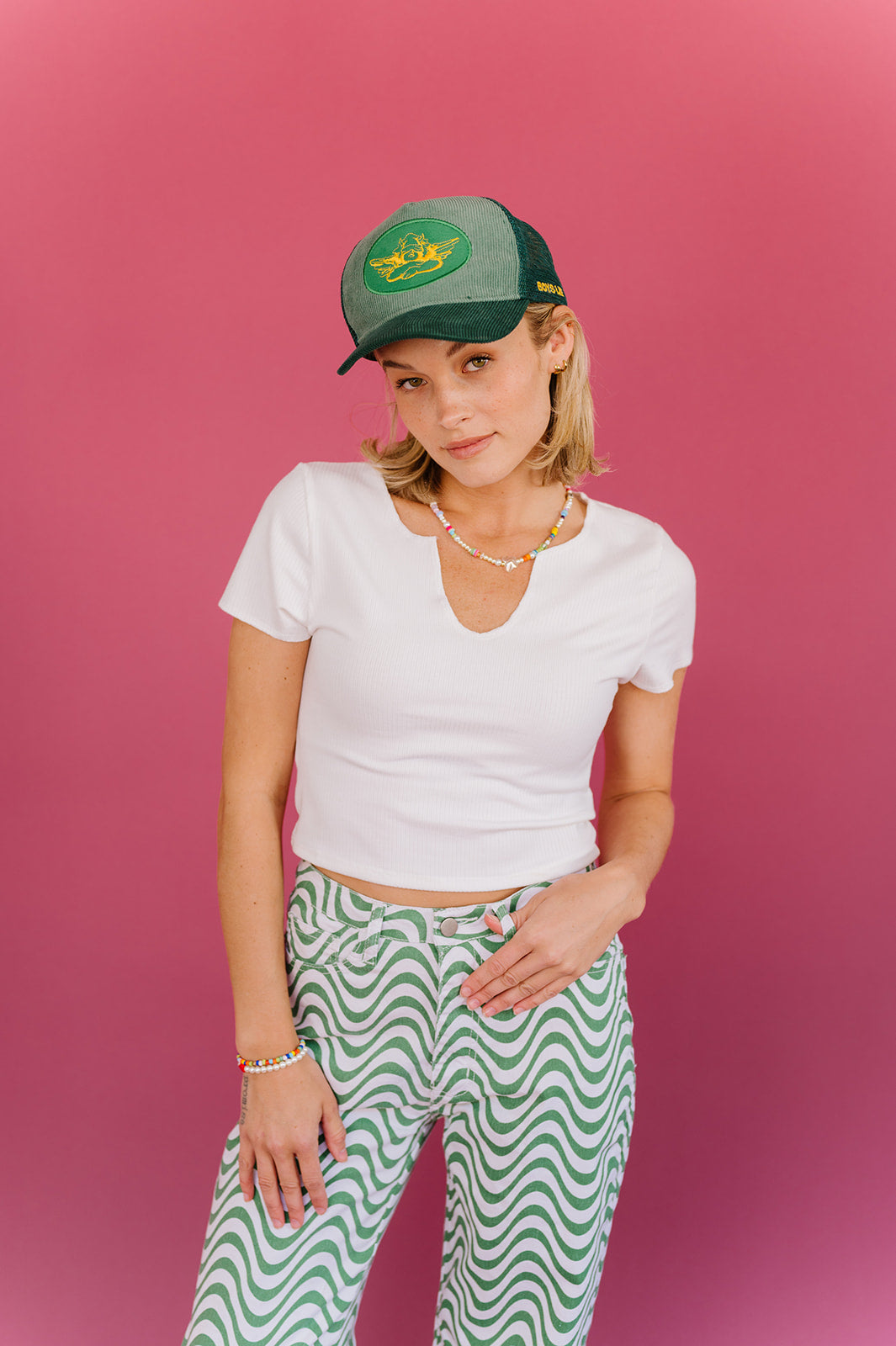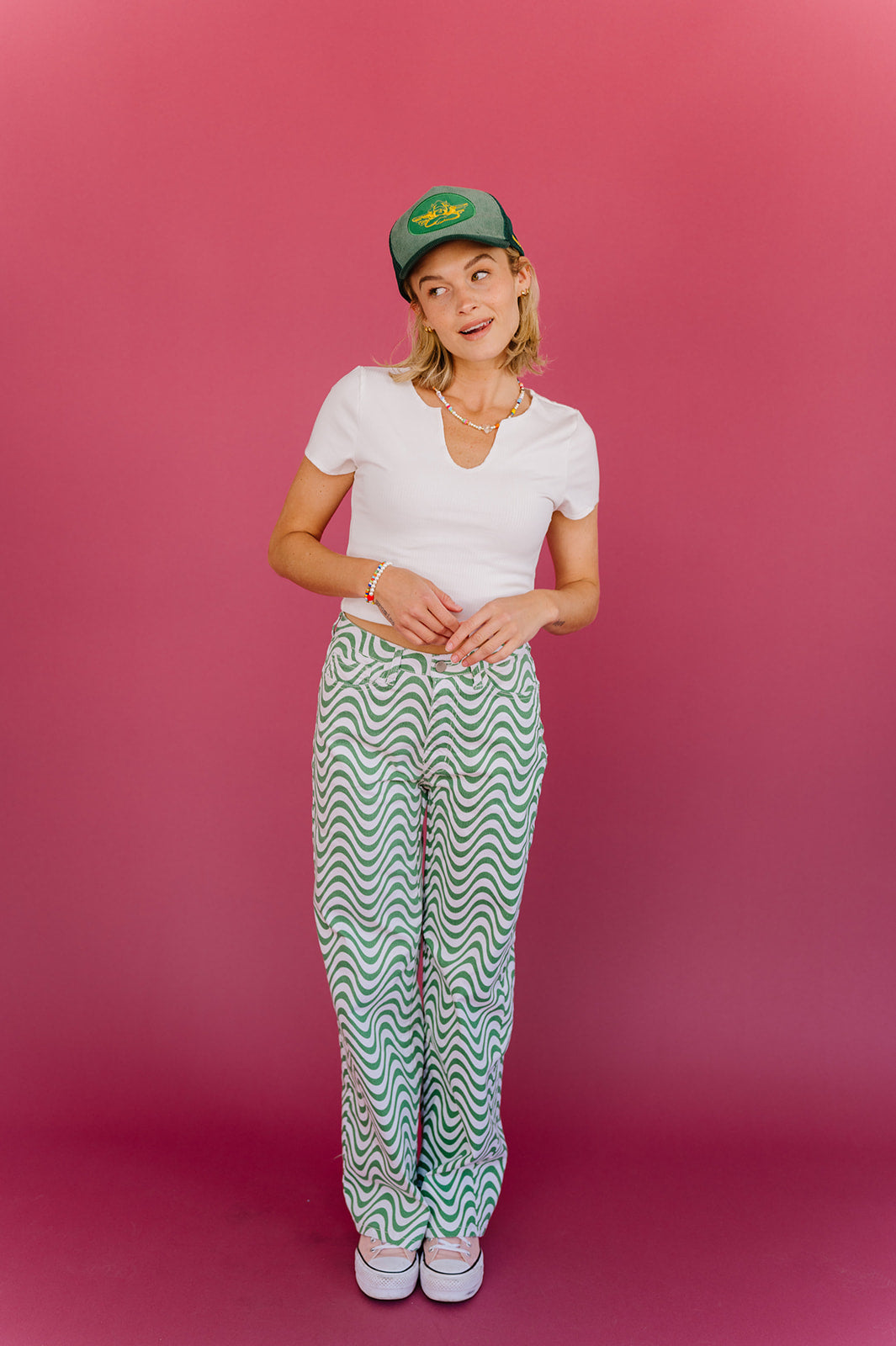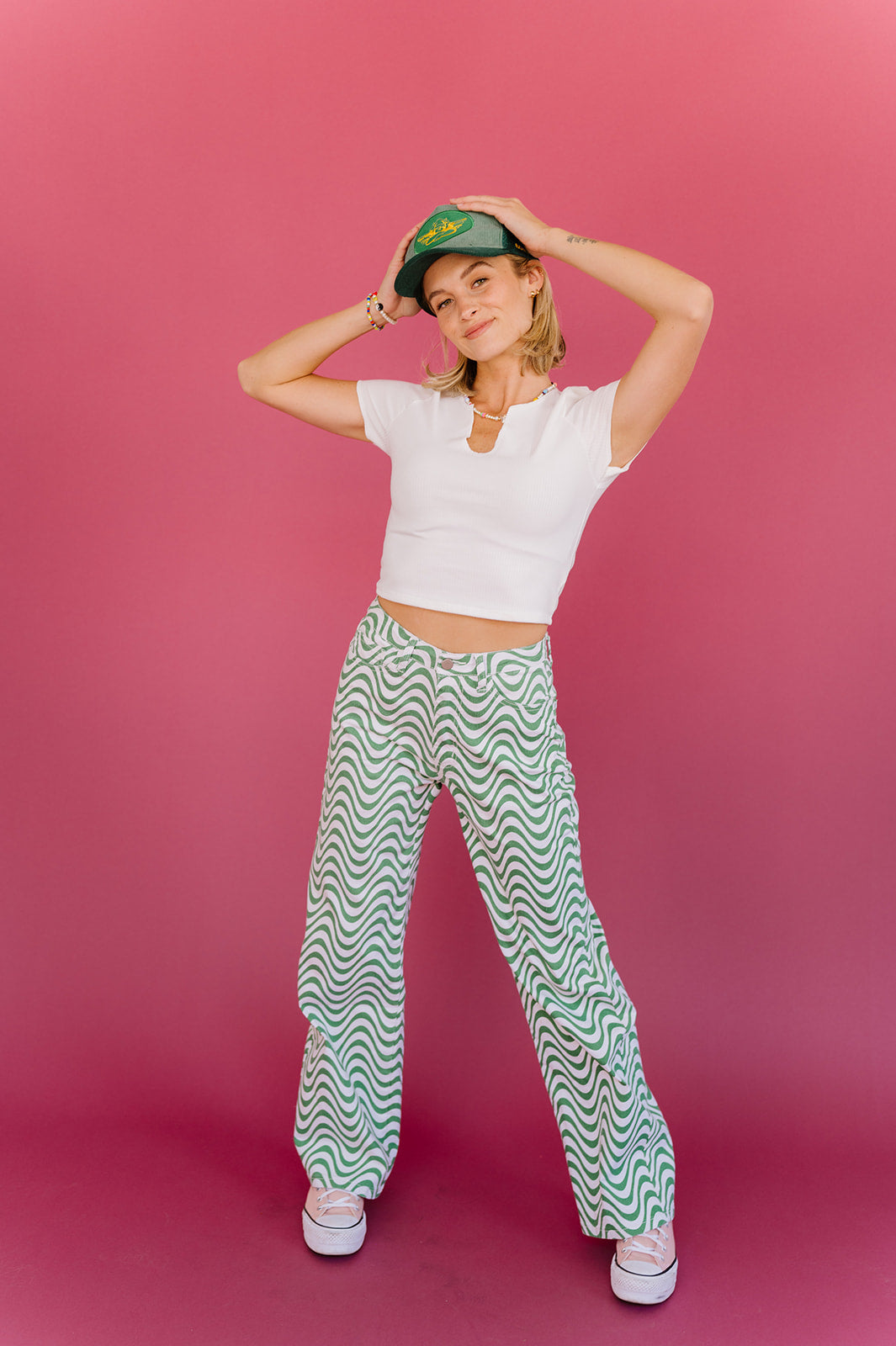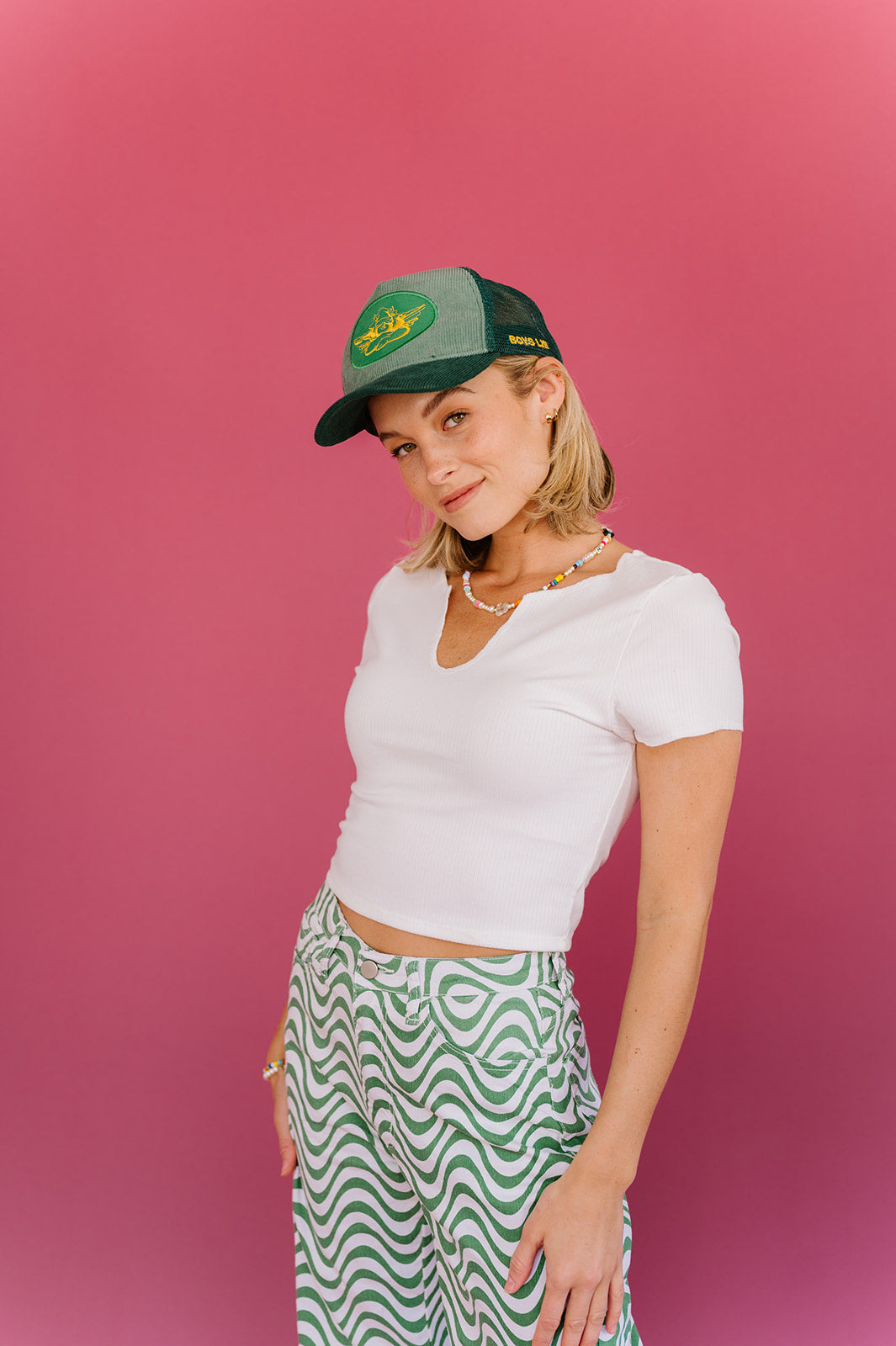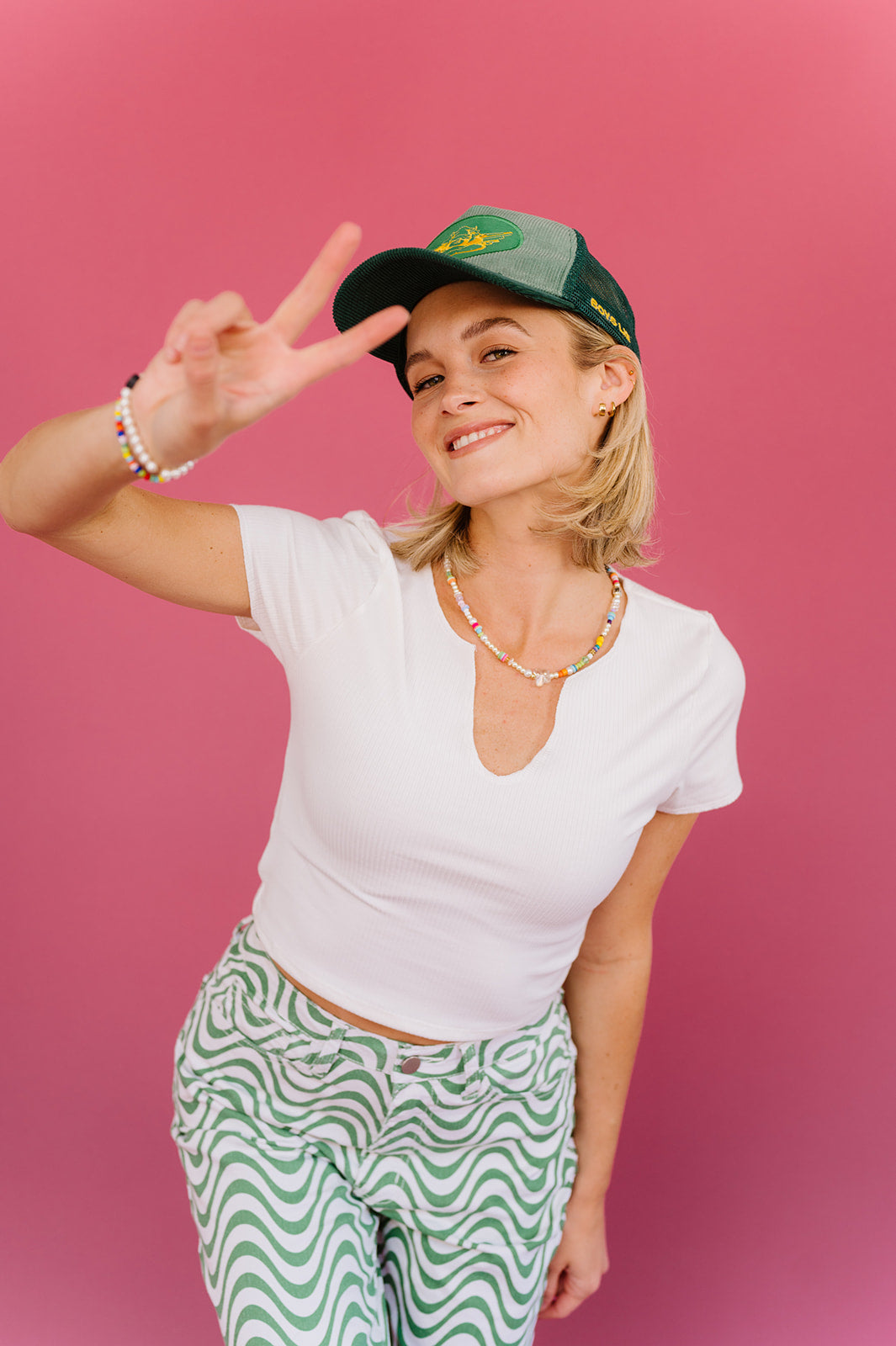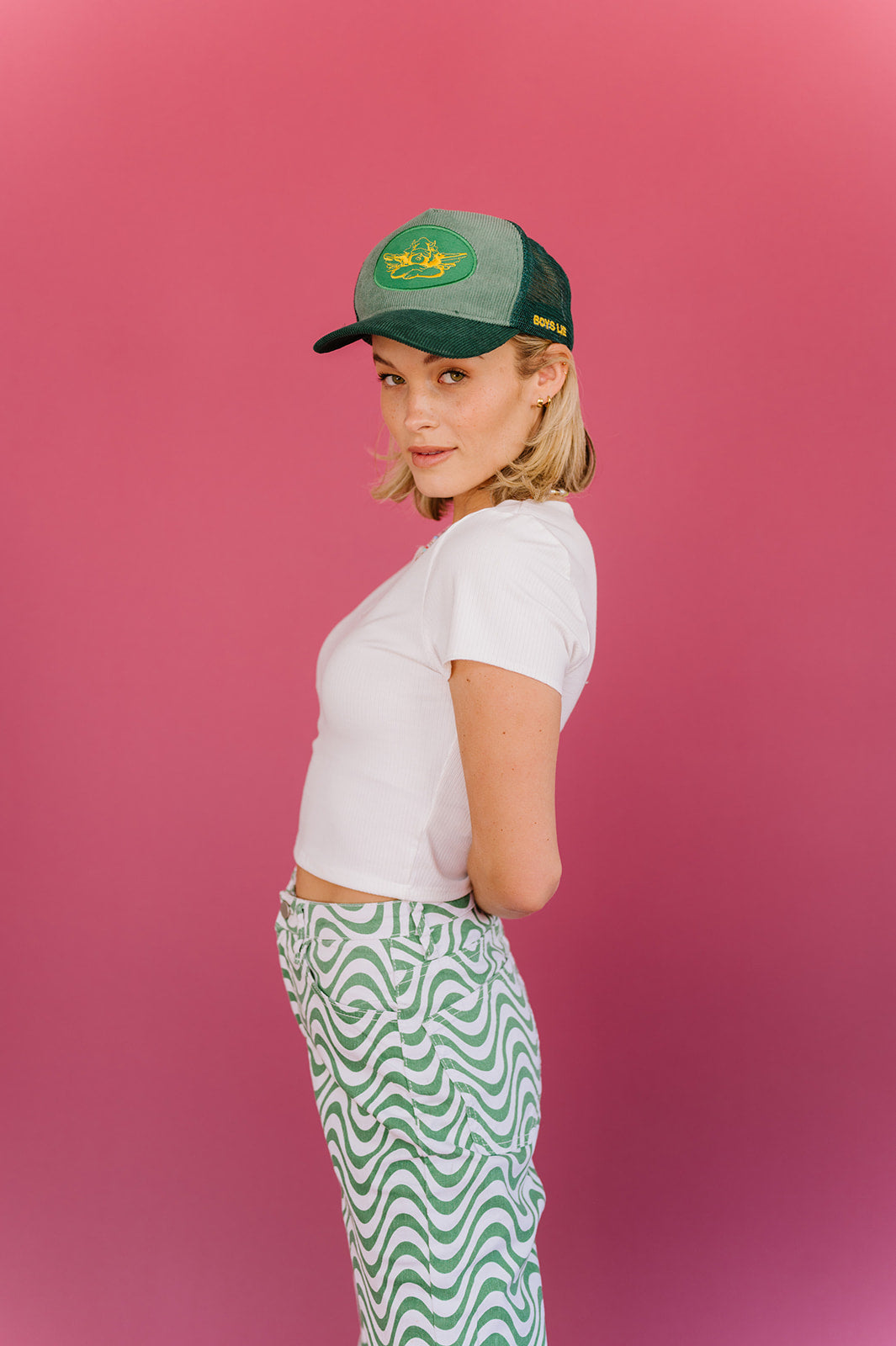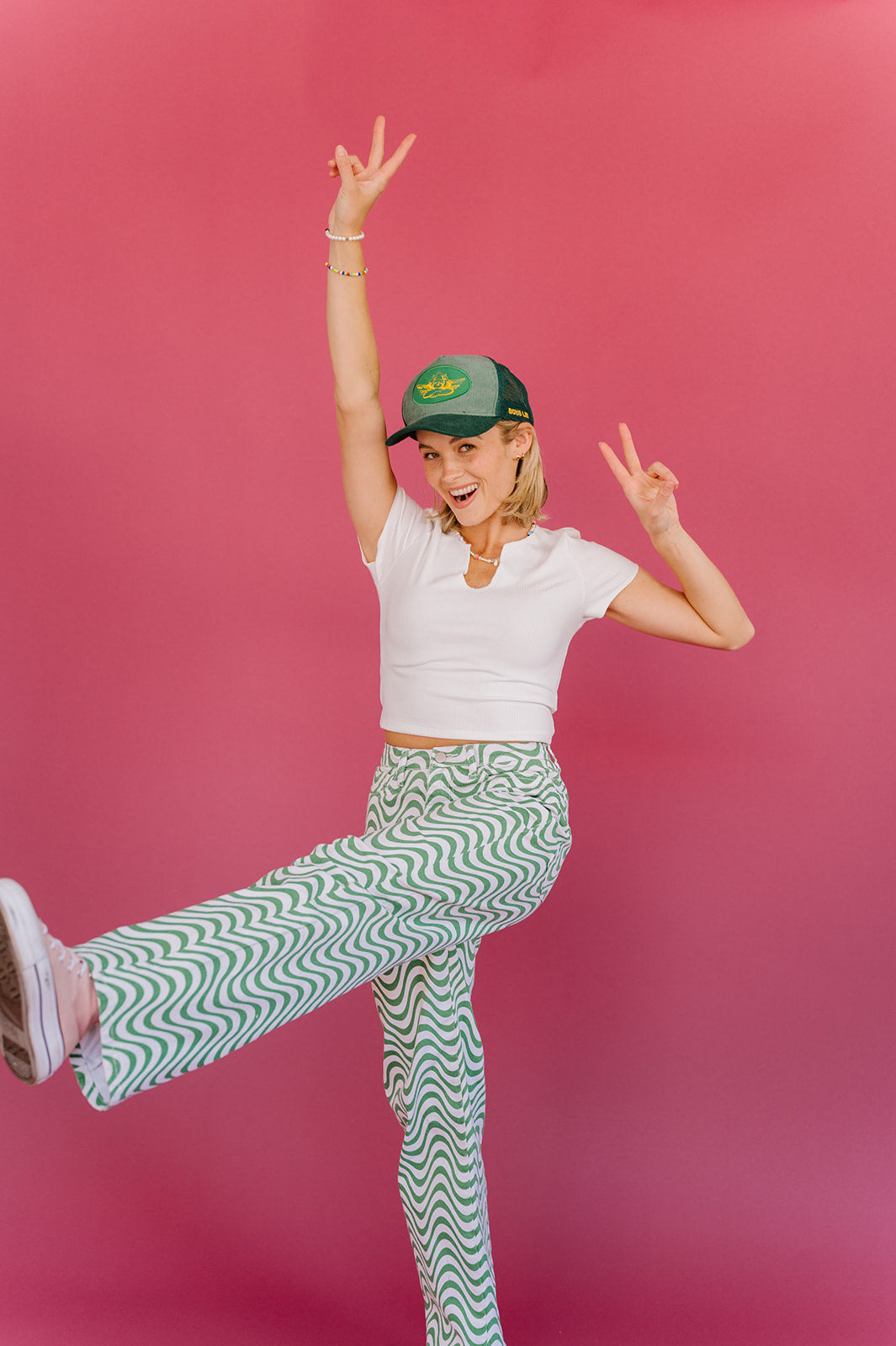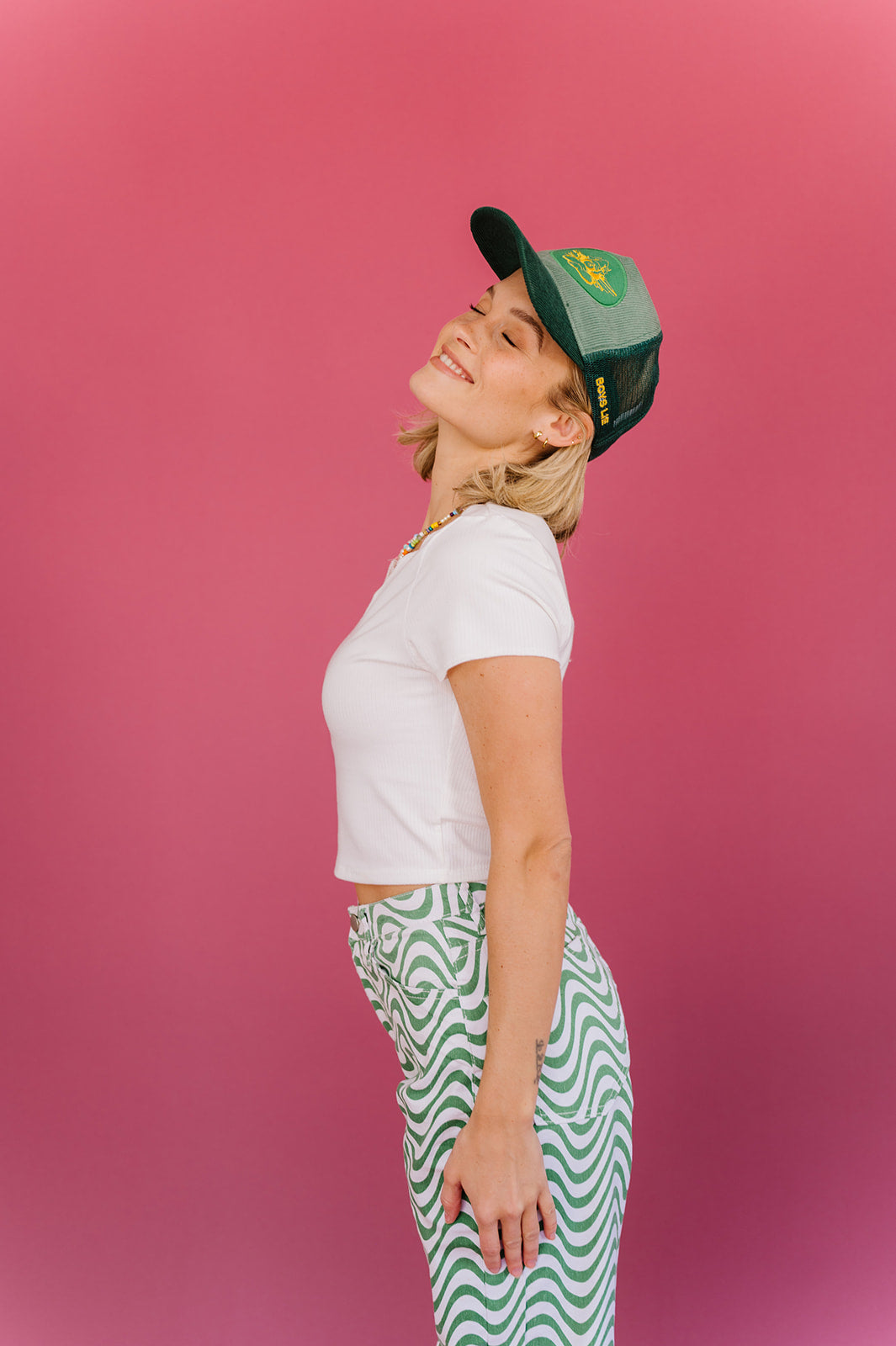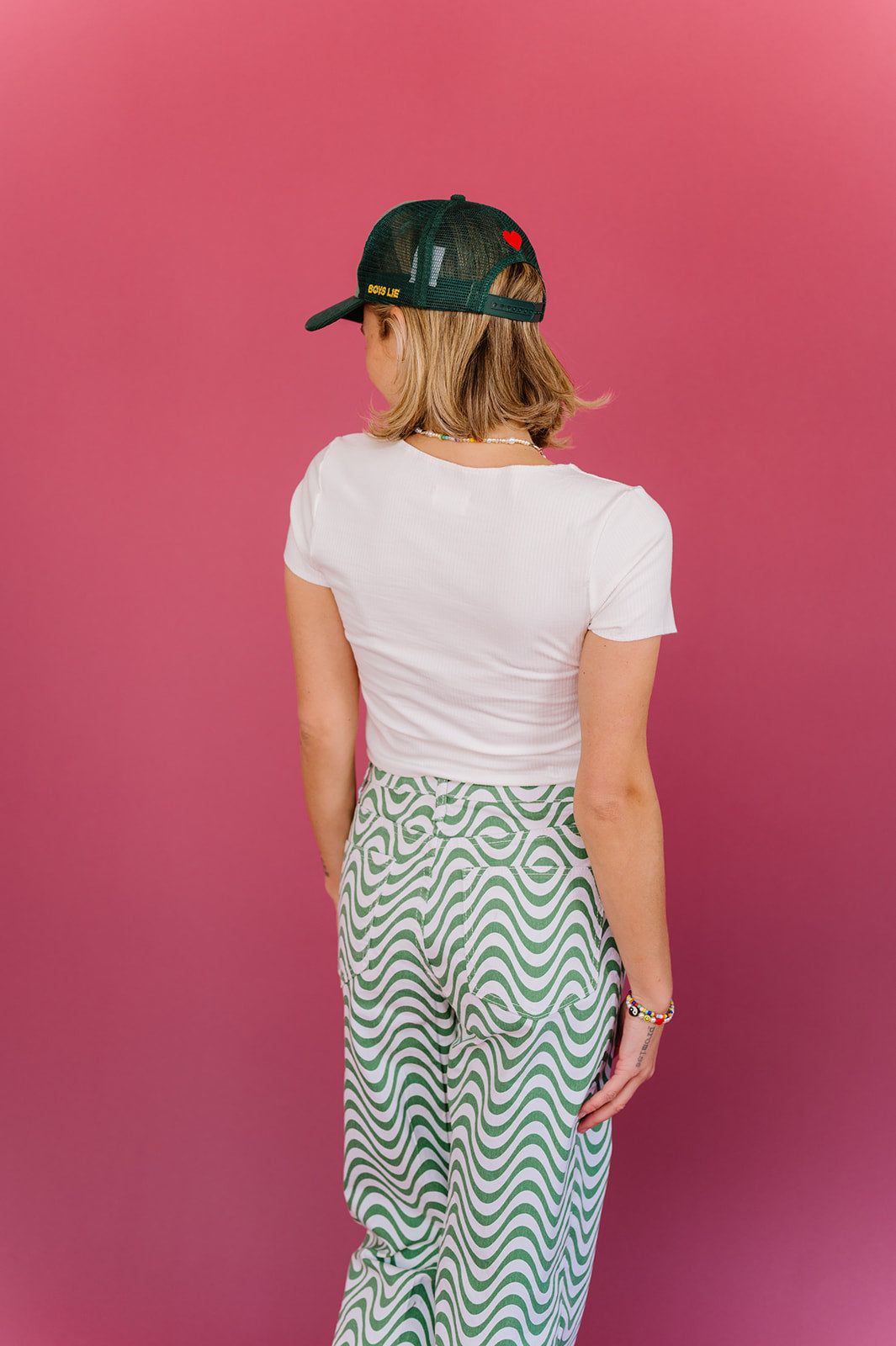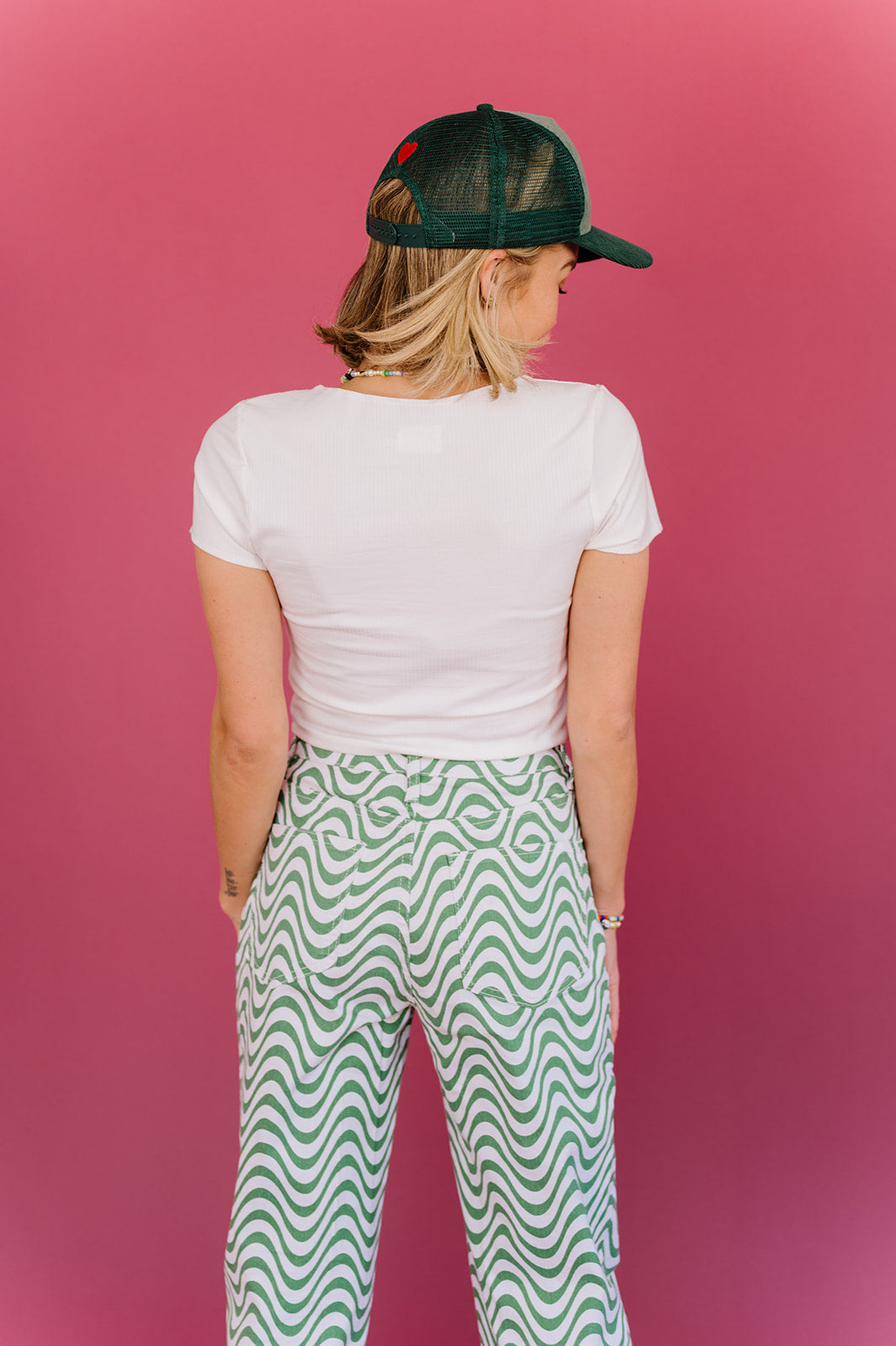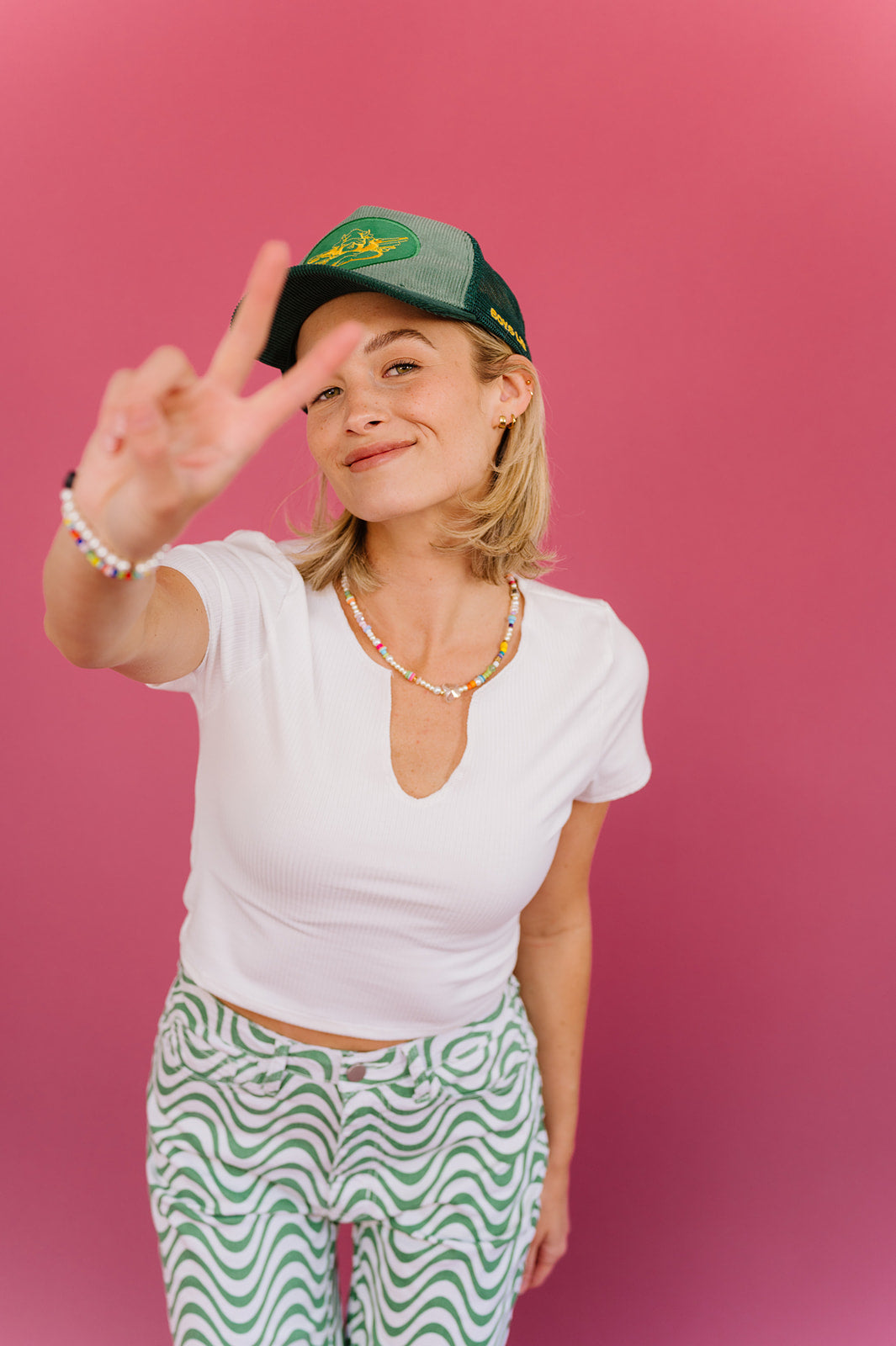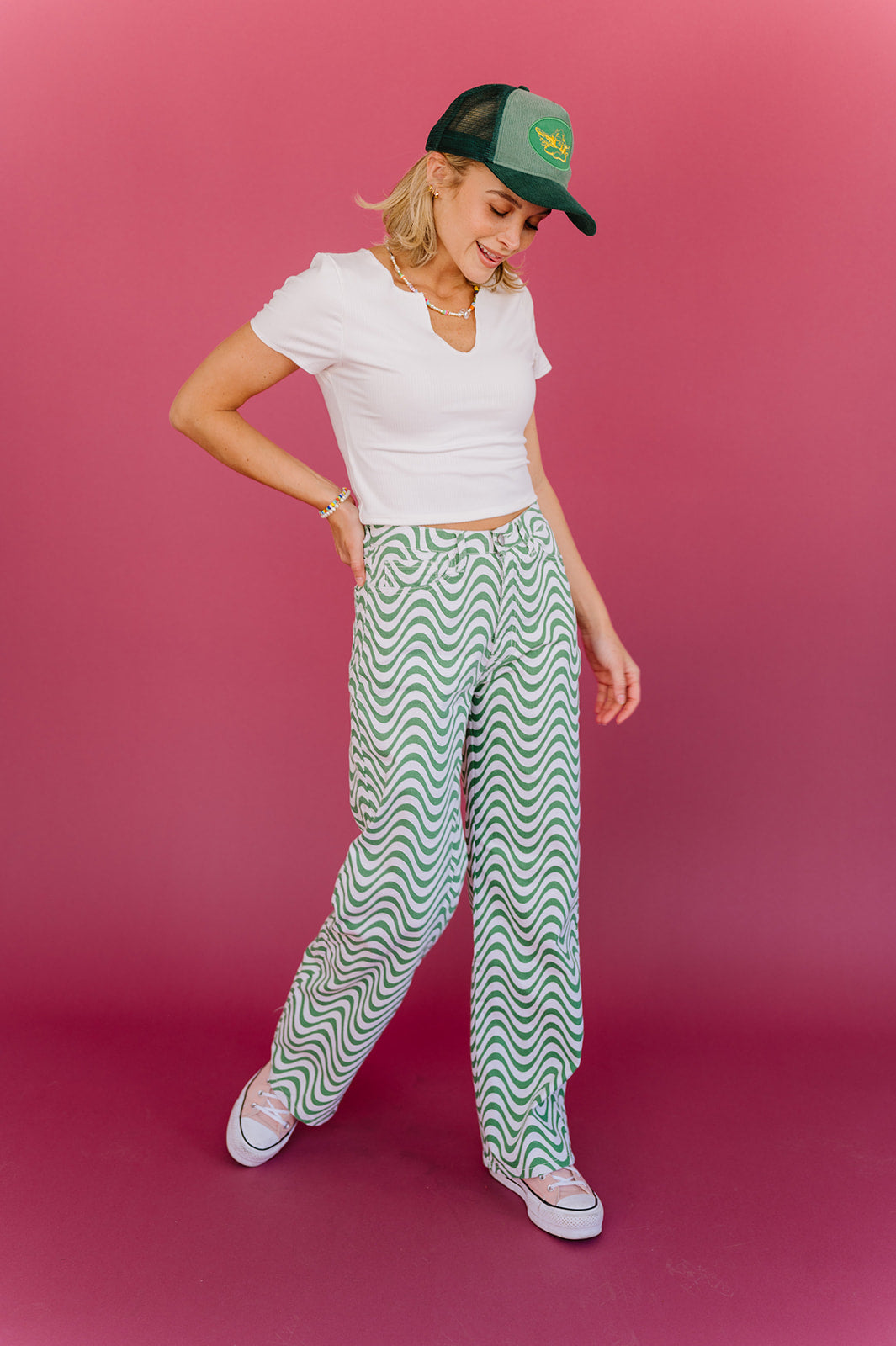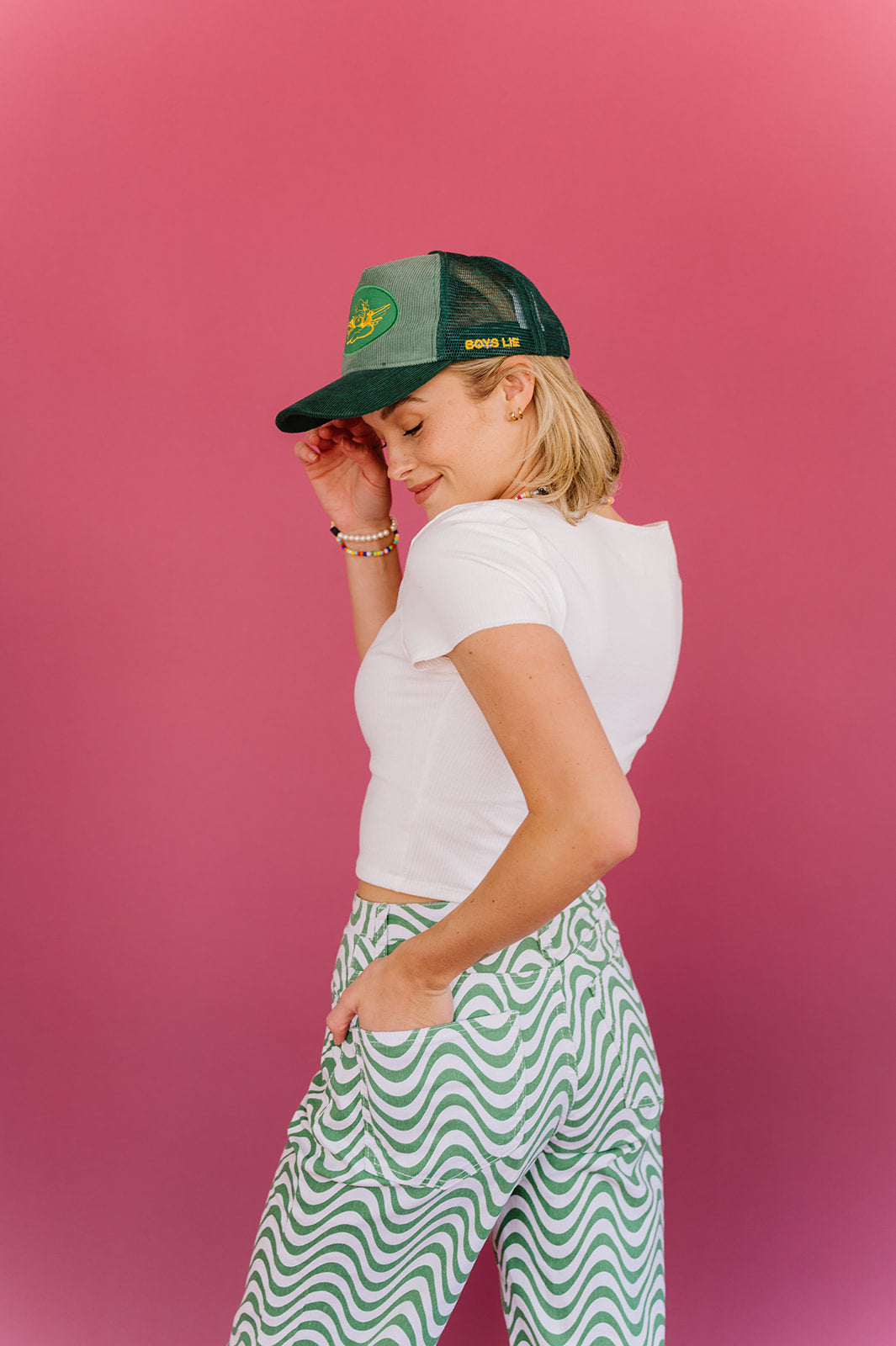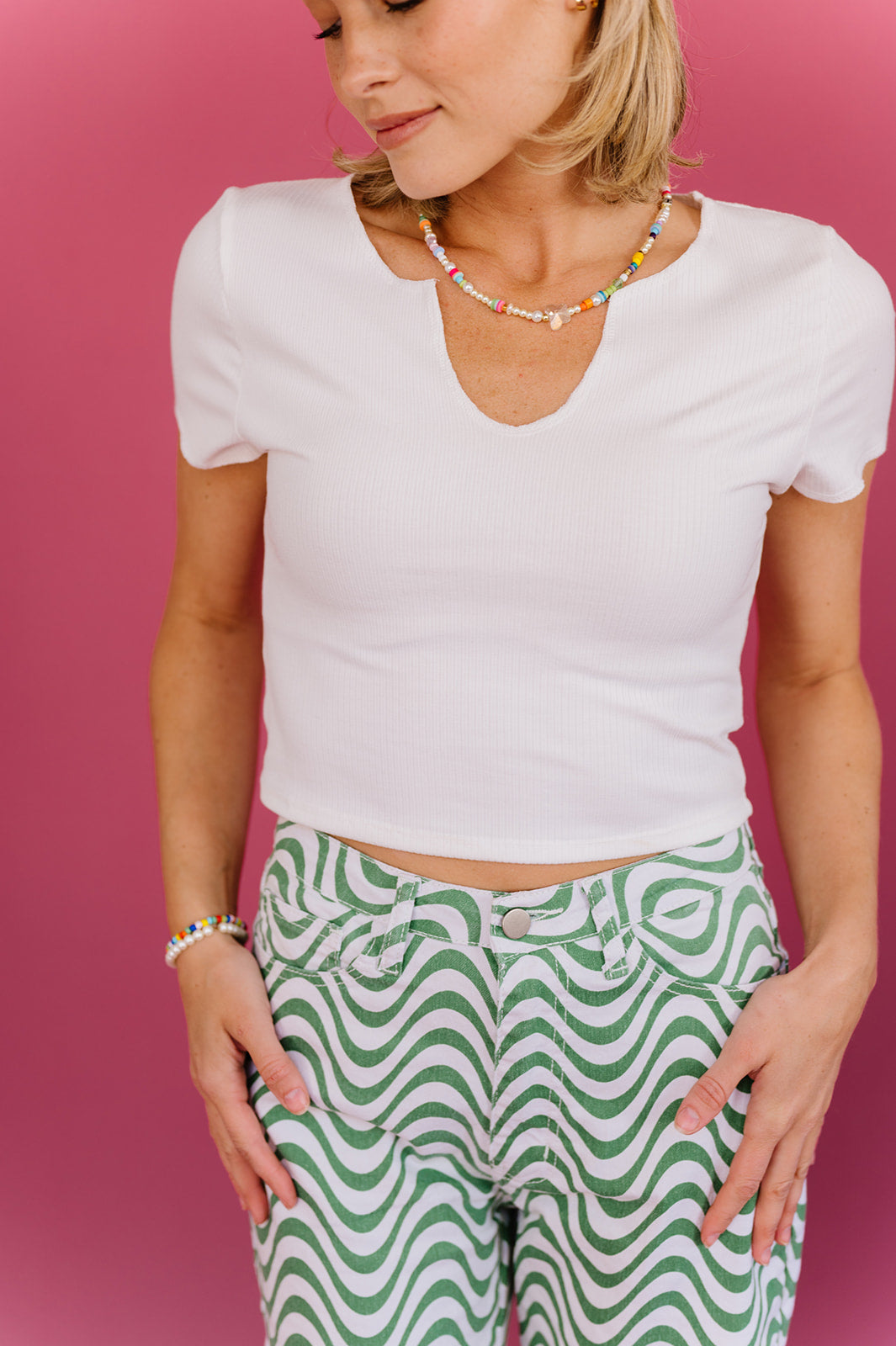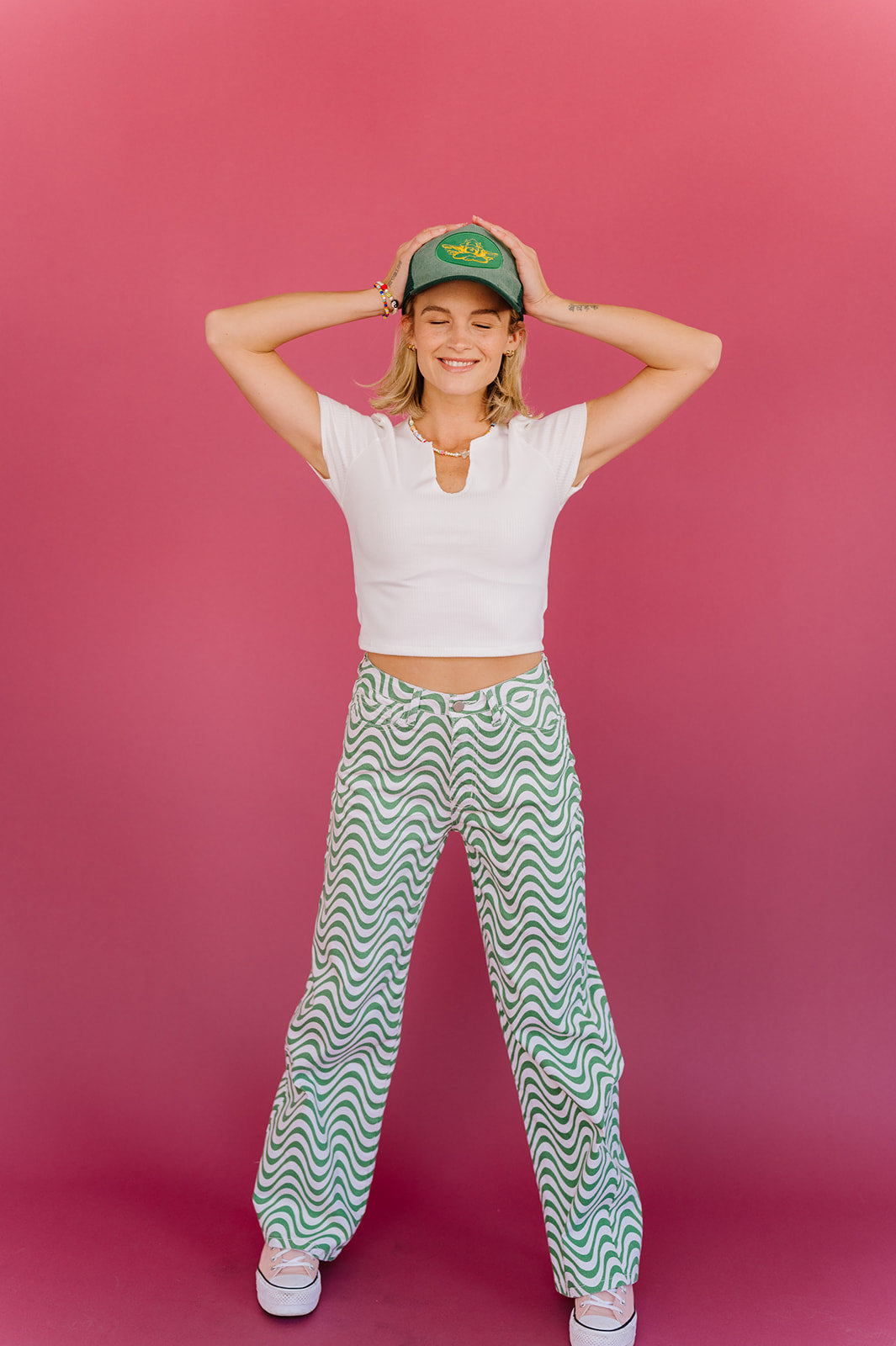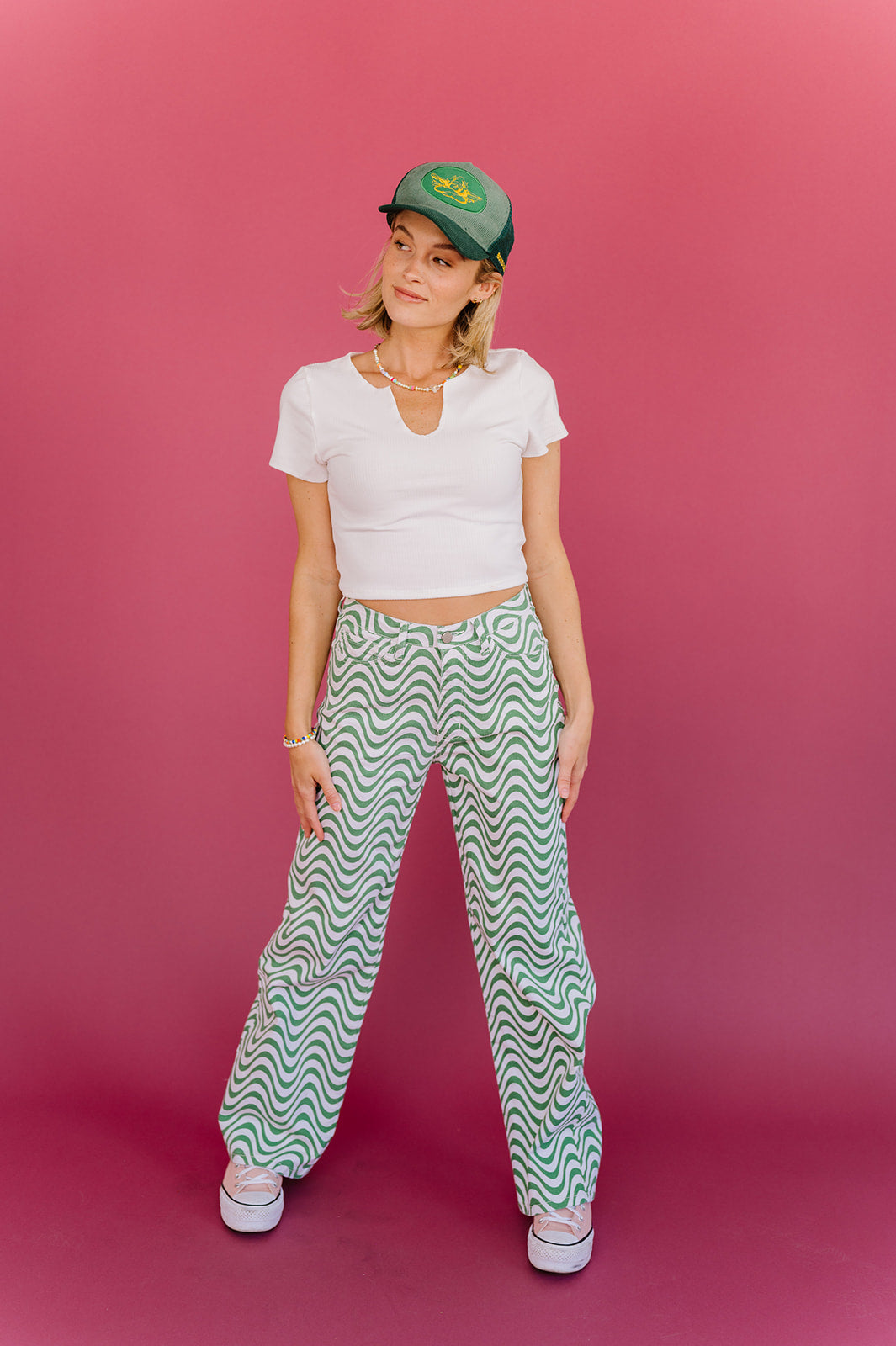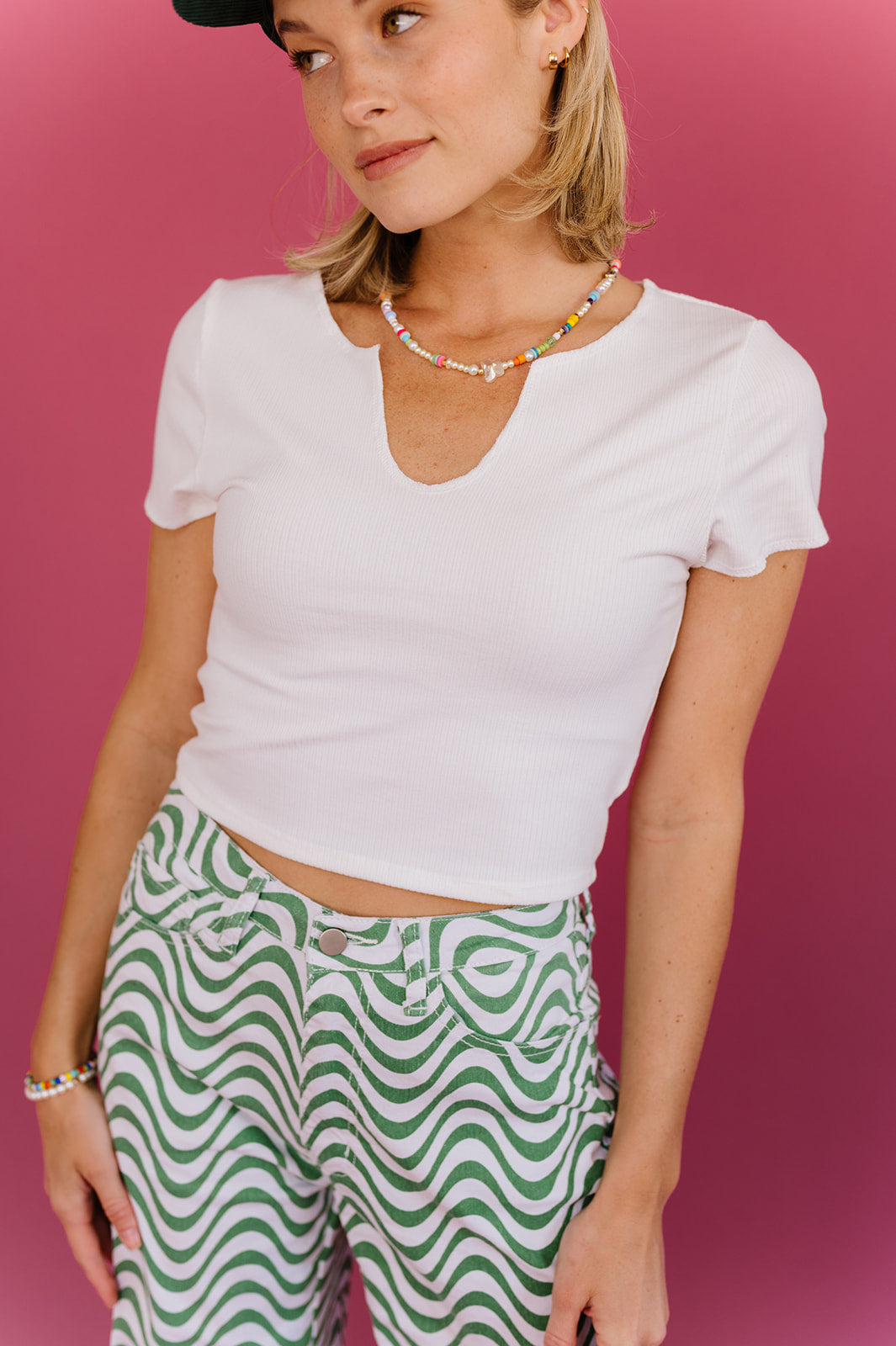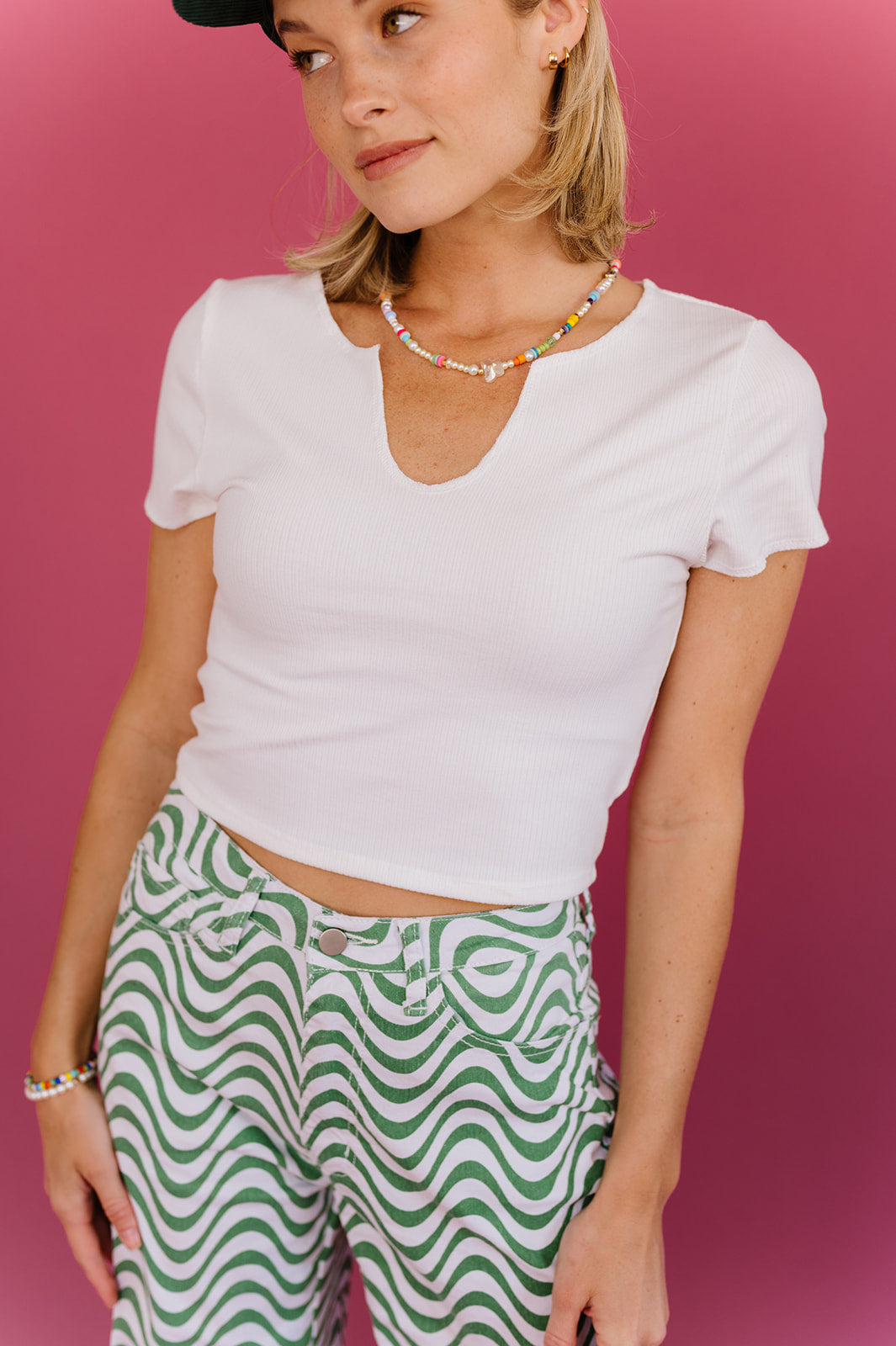 PRODUCT INFORMATION
CUSTOMER REVIEWS
PRODUCT INFORMATION
Love @ first sight is a realllll thing when we're talking about our Holy Grail Top. GIRL GANG listen up... when we say this top is every good thing you can think of we mean it. The fit, the feel, the versatility, the color, the vibes.... immediately yes. Say less, you need this piece STAT. You will be wearing her 24/7 and you can thank us later! Get ready to hear those magic 5 words... "WHERE DID YOU GET THAT?" Babes, have we ever let you (or your closet) down? Love u besties. 
Why we love it:
FIT FIT FIT 
Neck detail 
Fits like a glove 
Soooooo soft 
Flattering af 
Made for our girls on the go 
Versatile 
Dress up or down
Stretchyyyy 
TTS 
Sizing:
Small: 0-4
Medium: 4-8
Large: 8-12 
Runs true to size and has major stretch, Hannah is 5'5 and wearing a size Small.