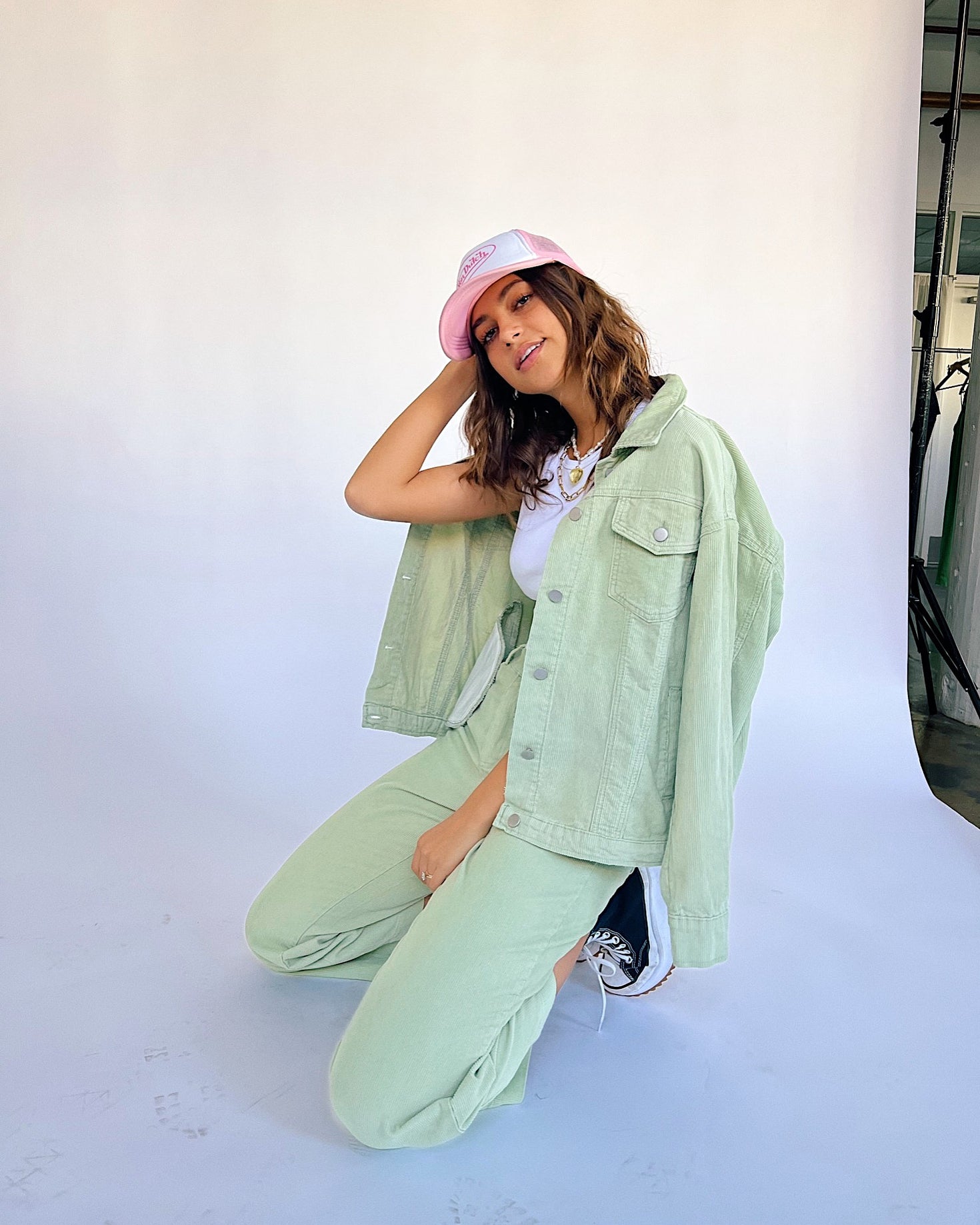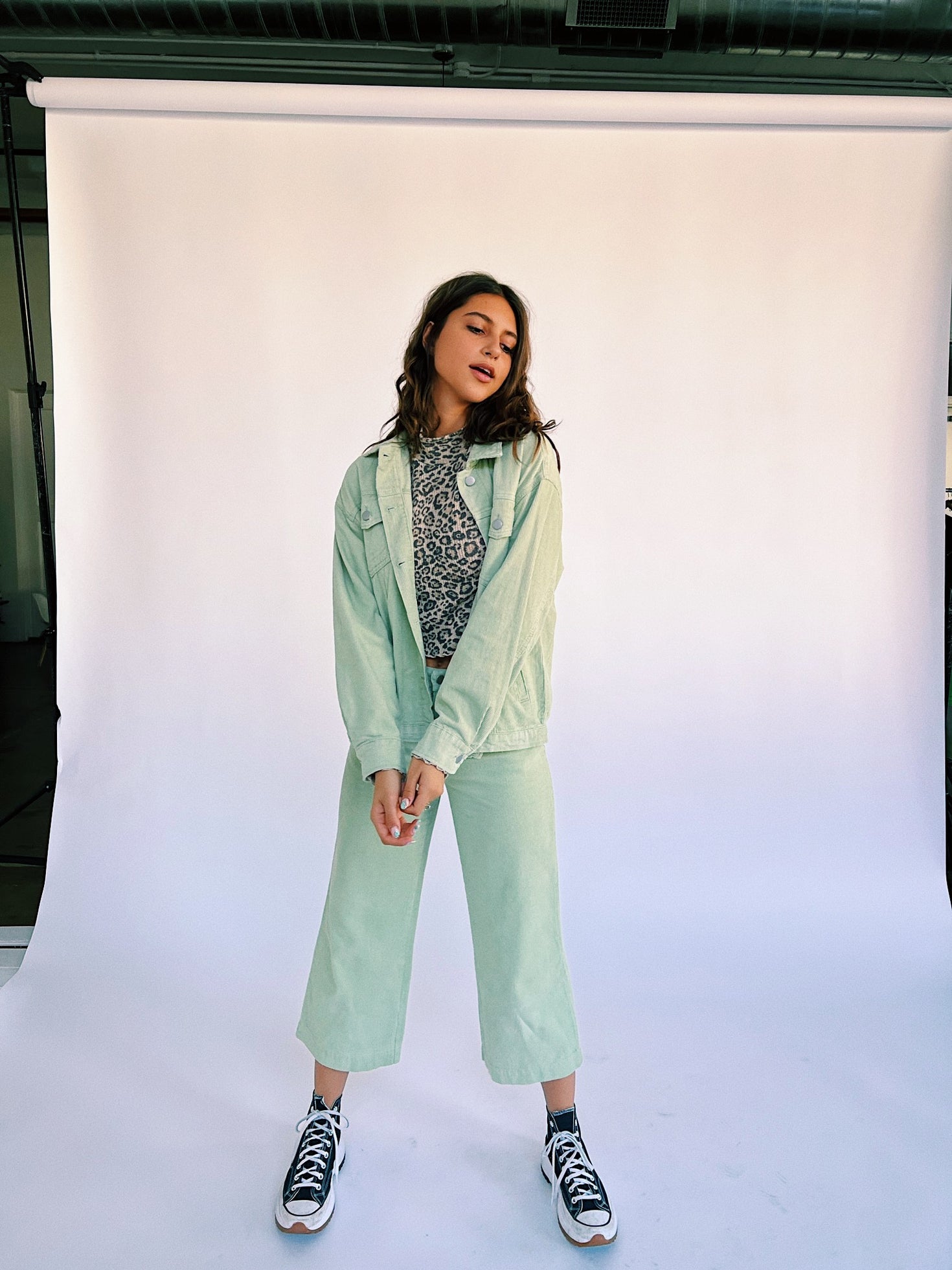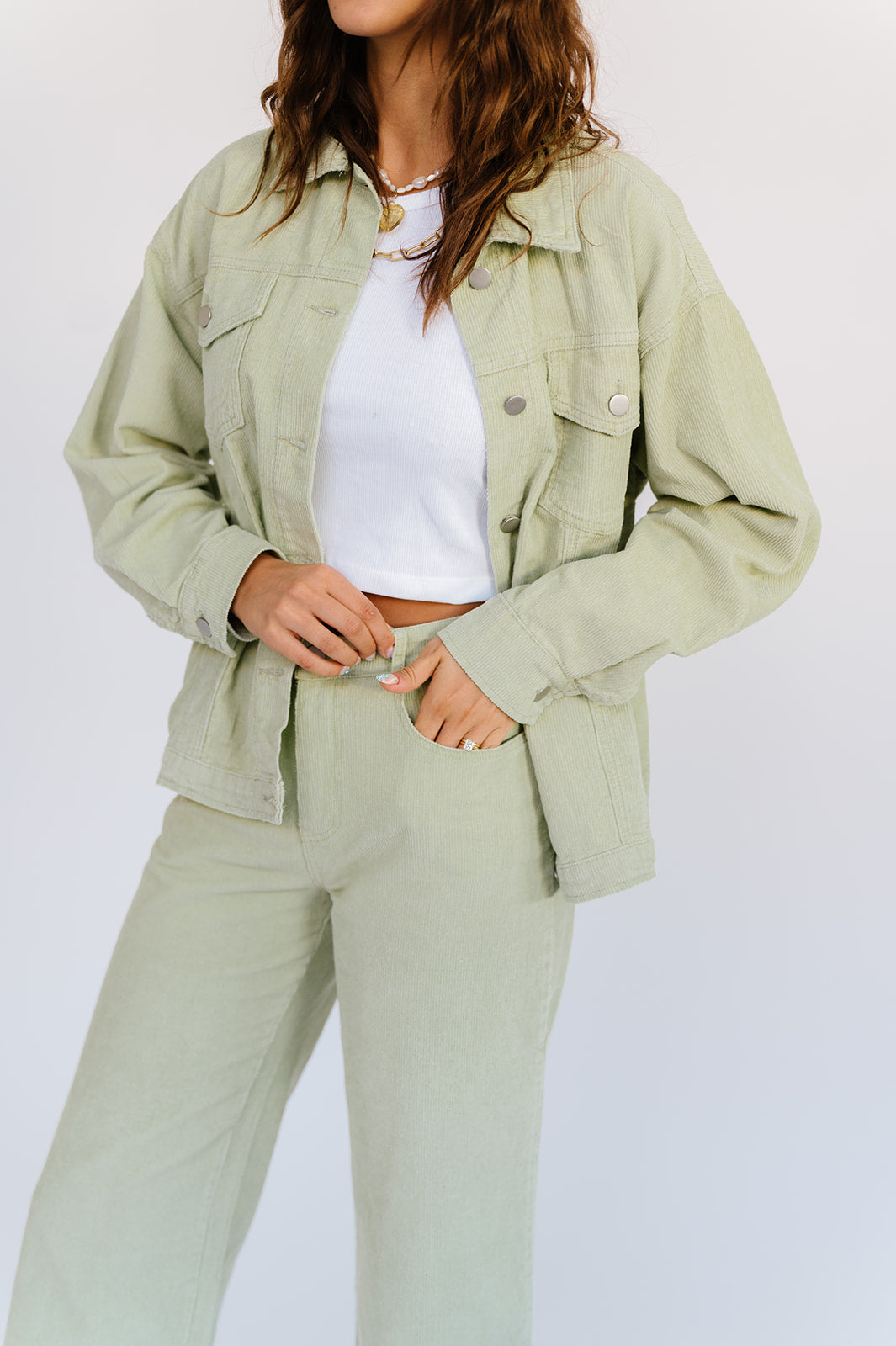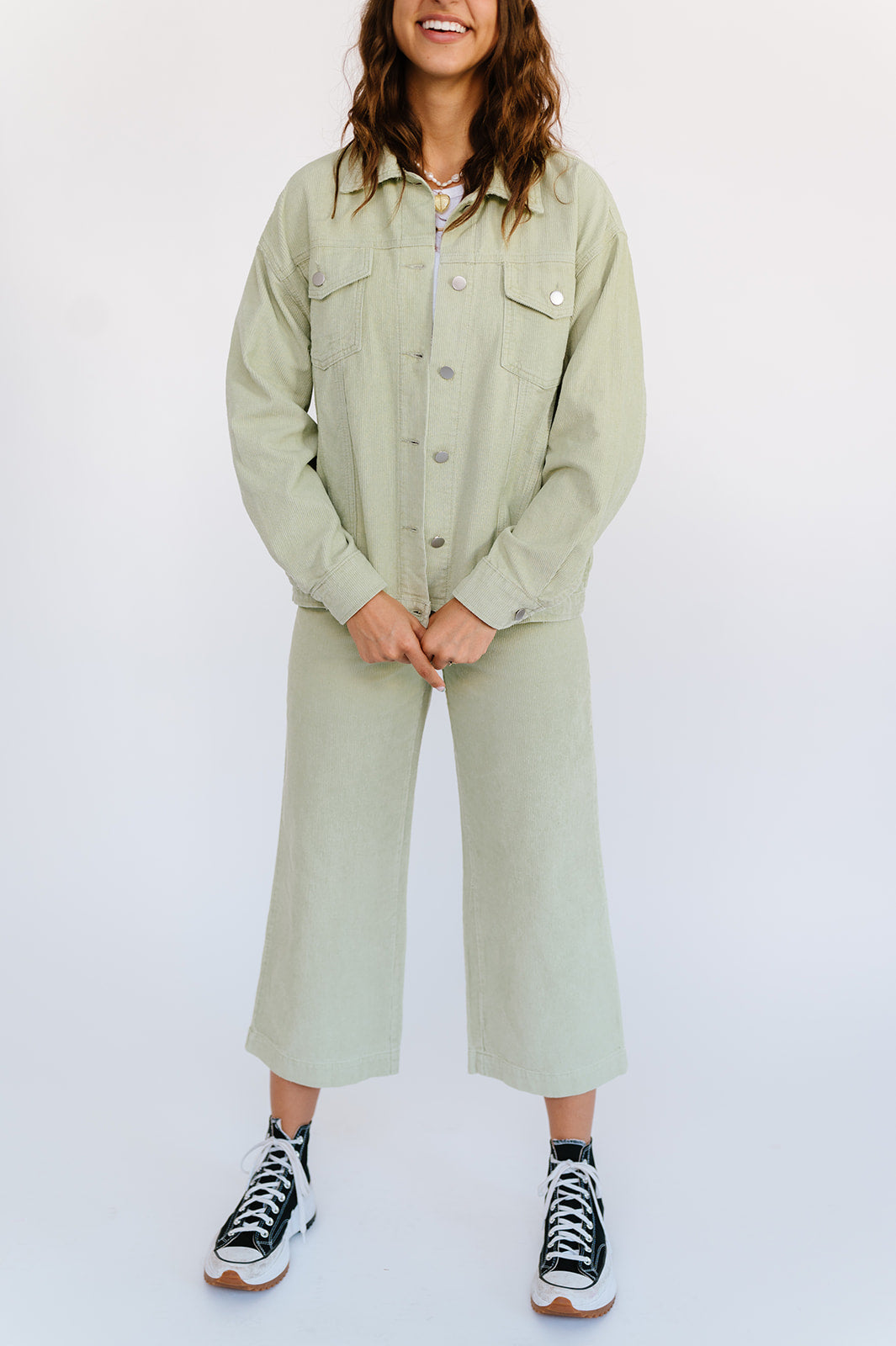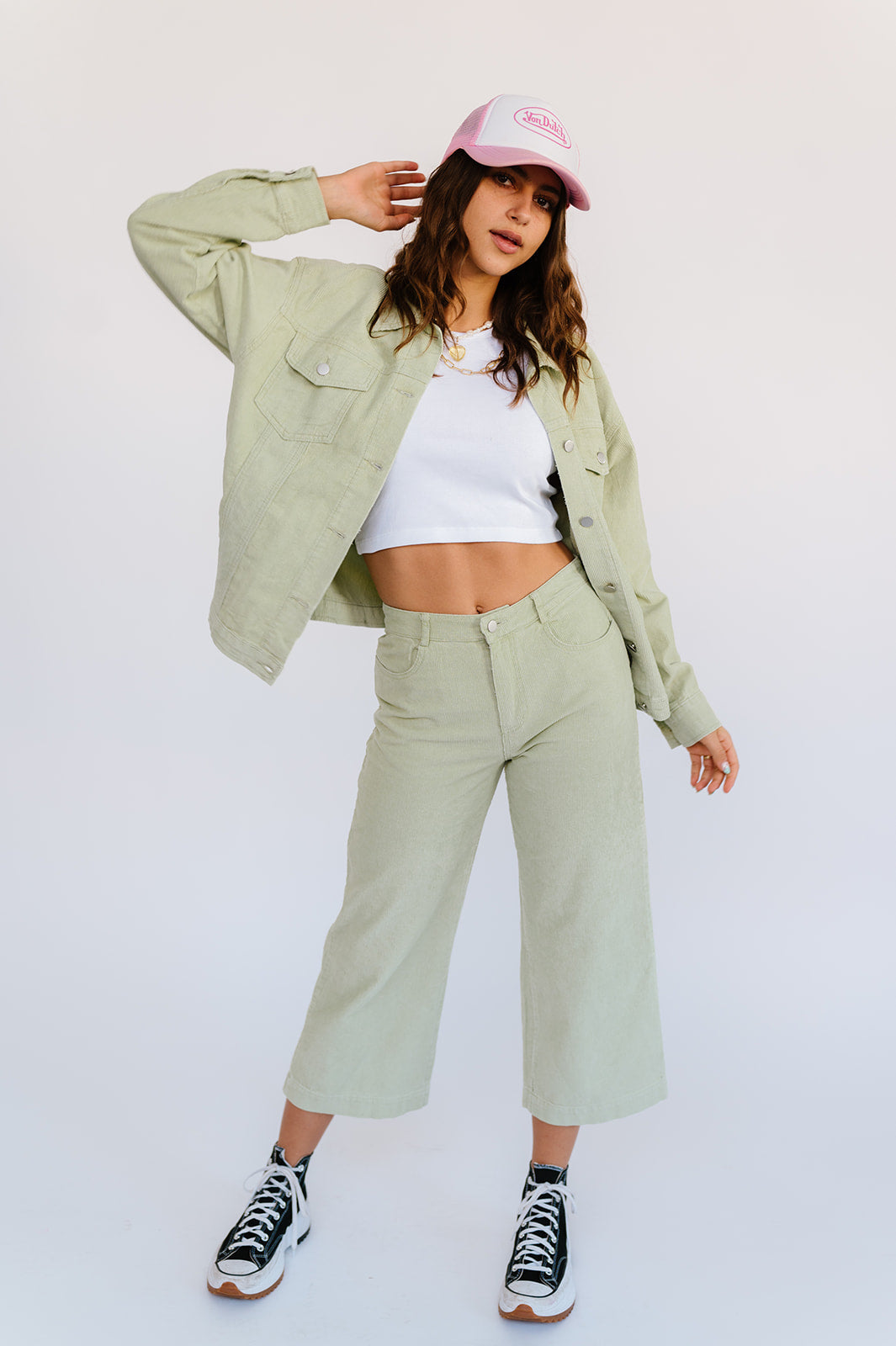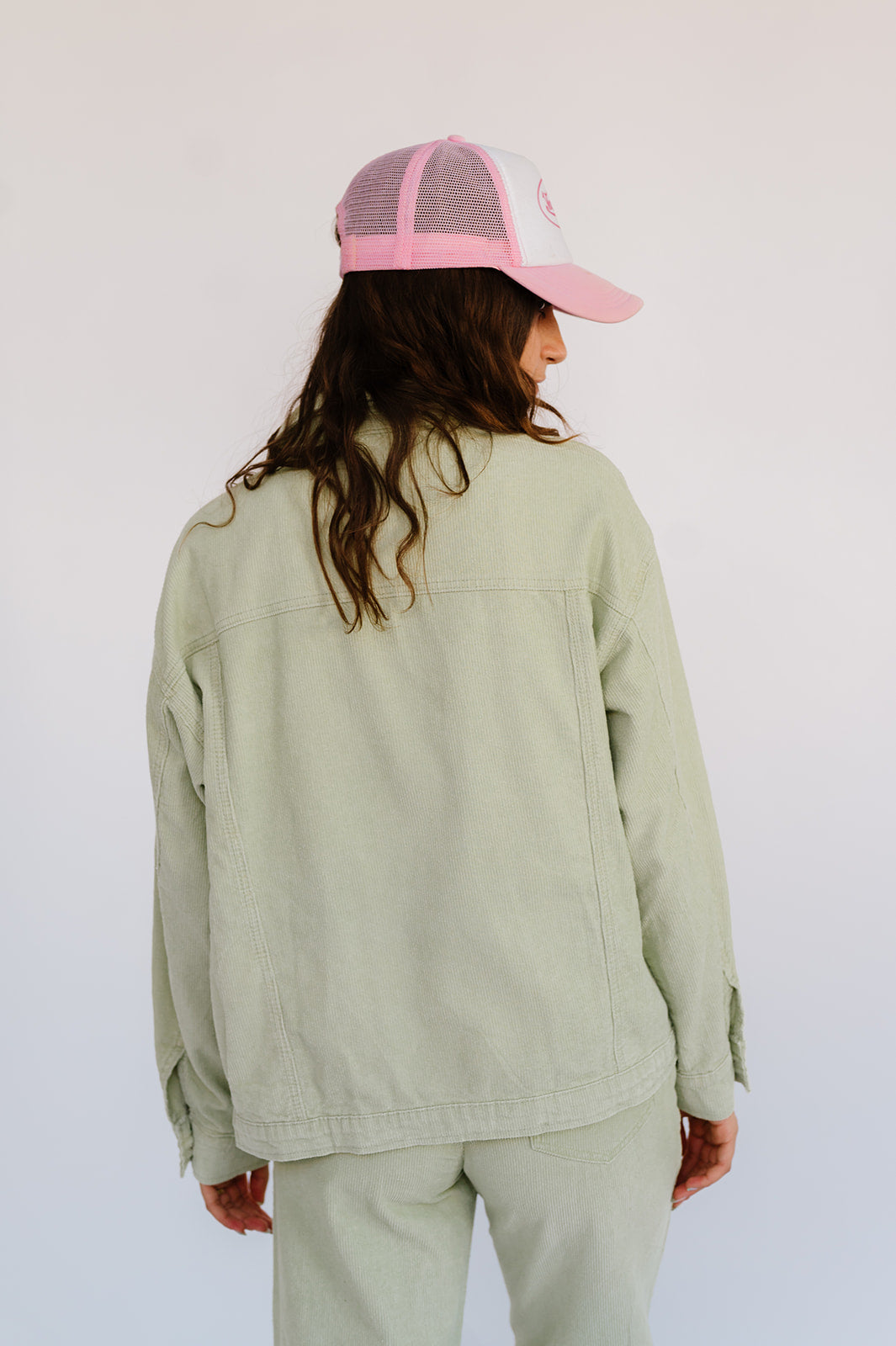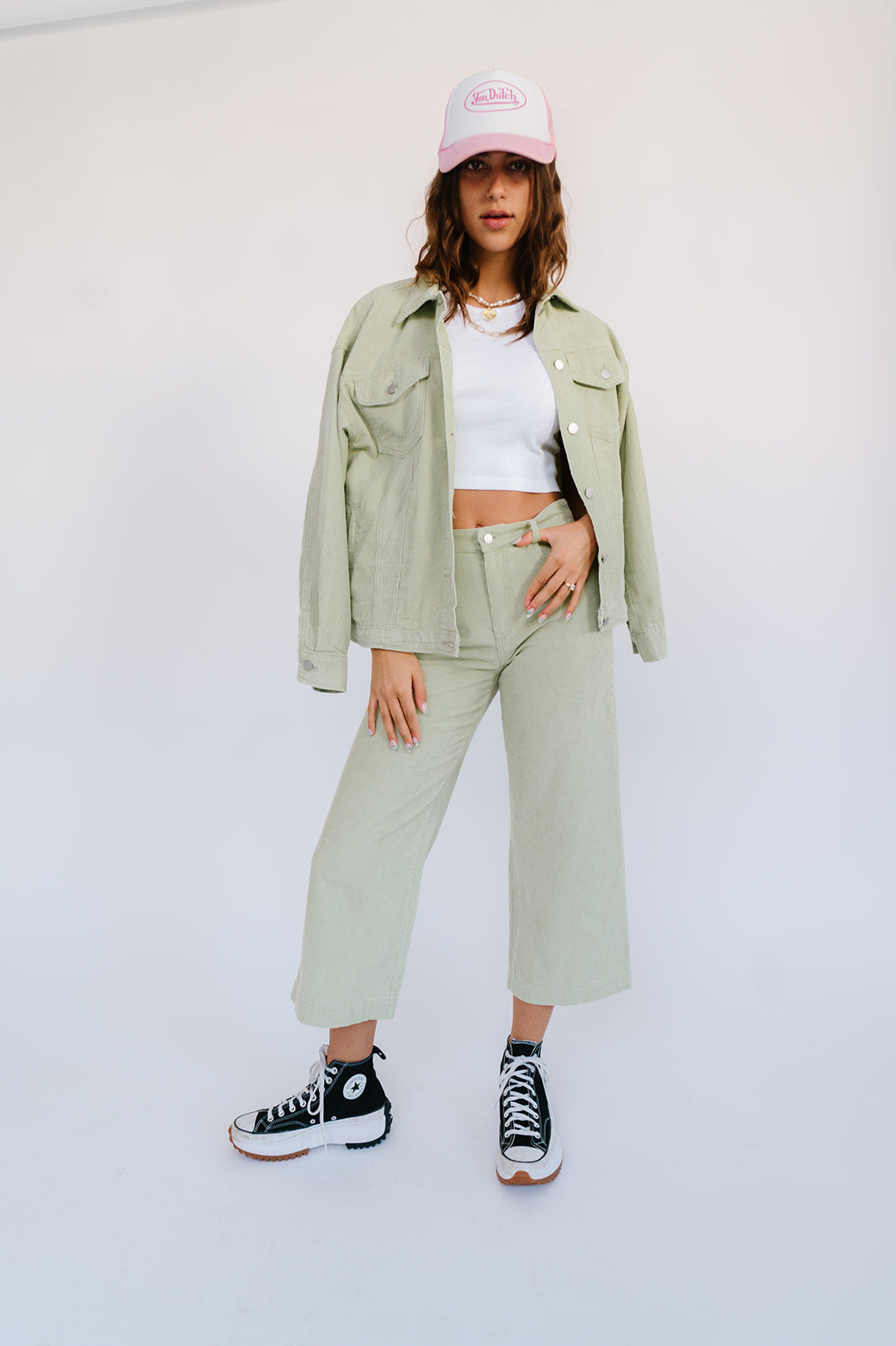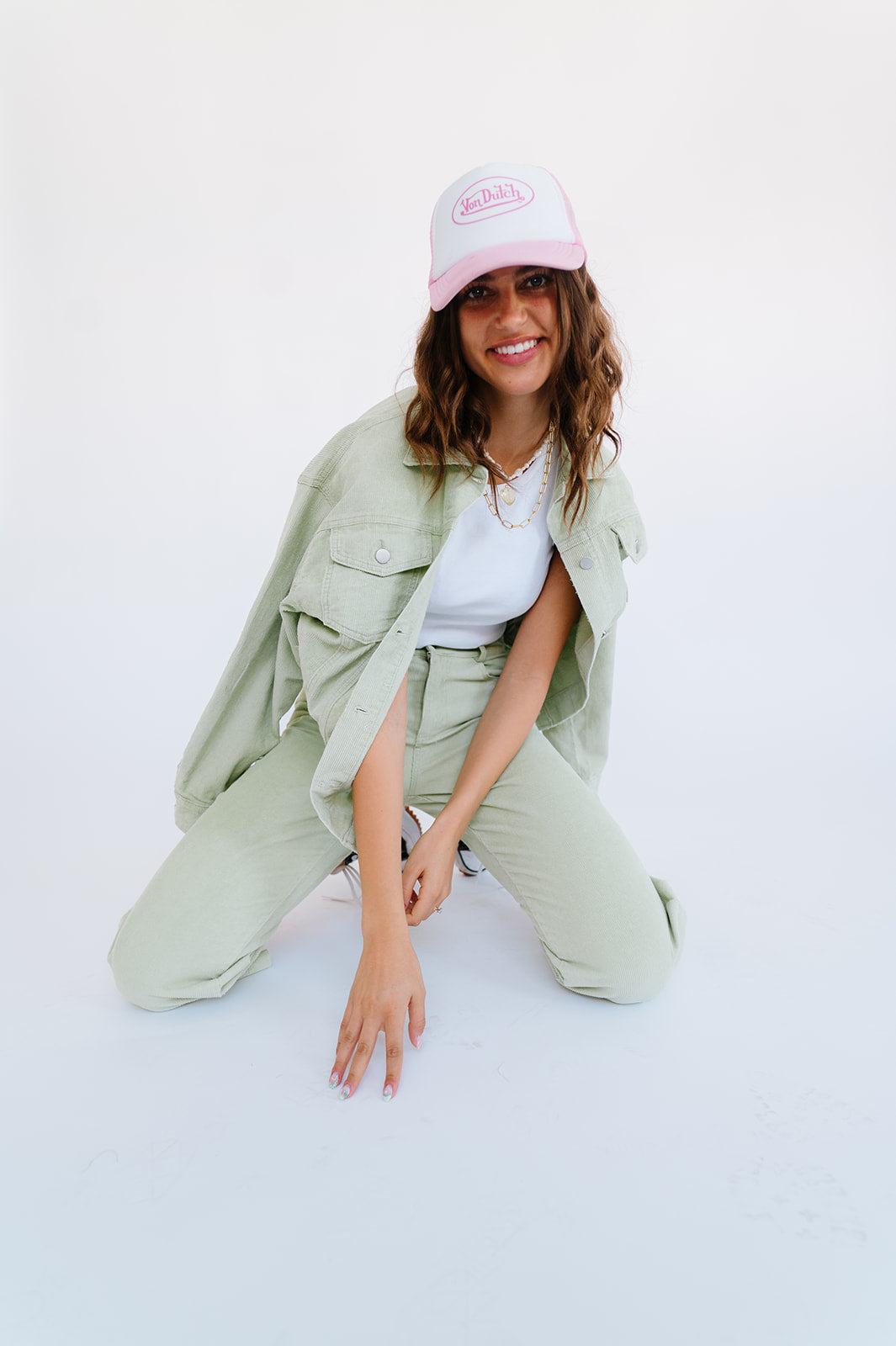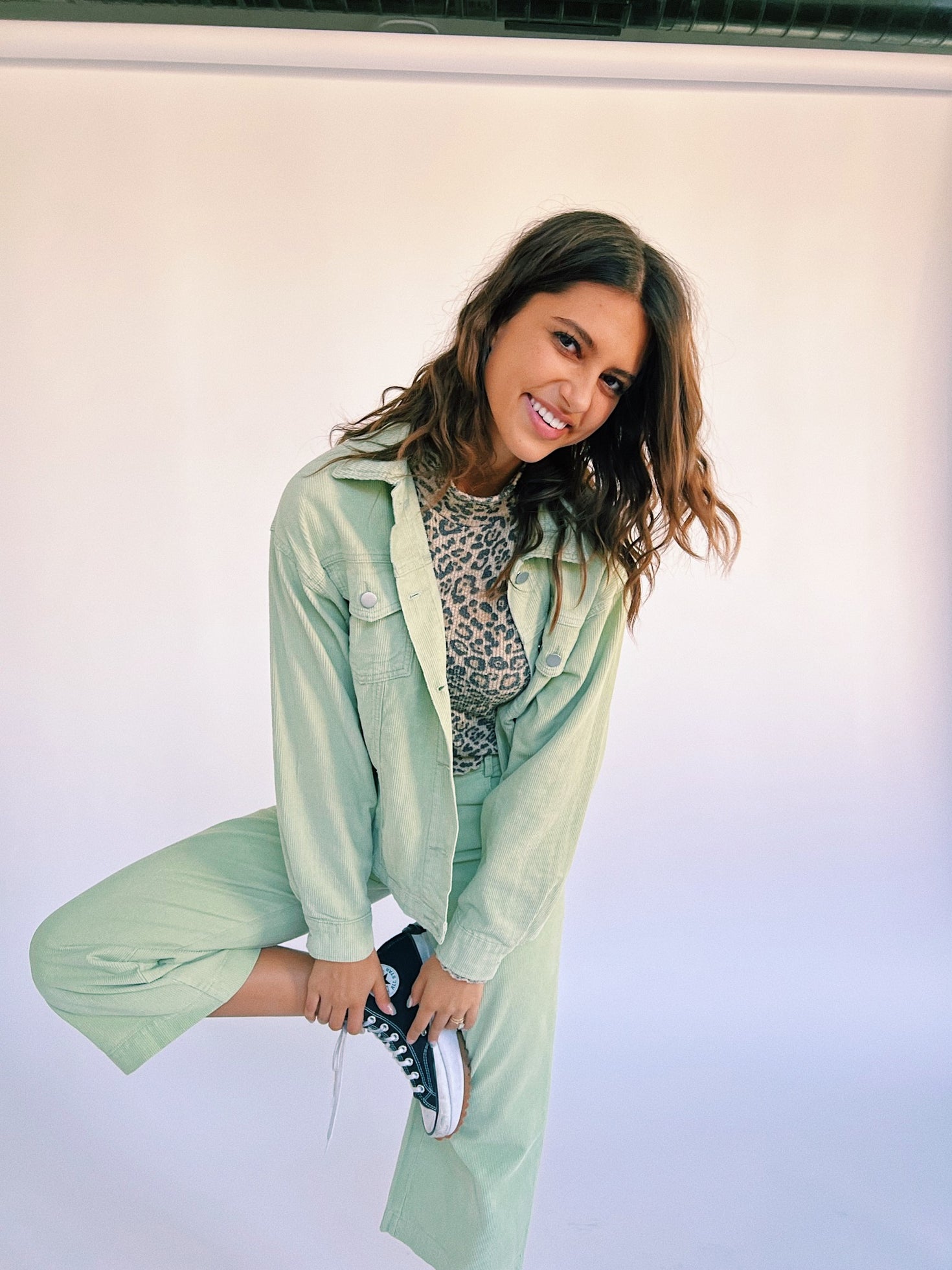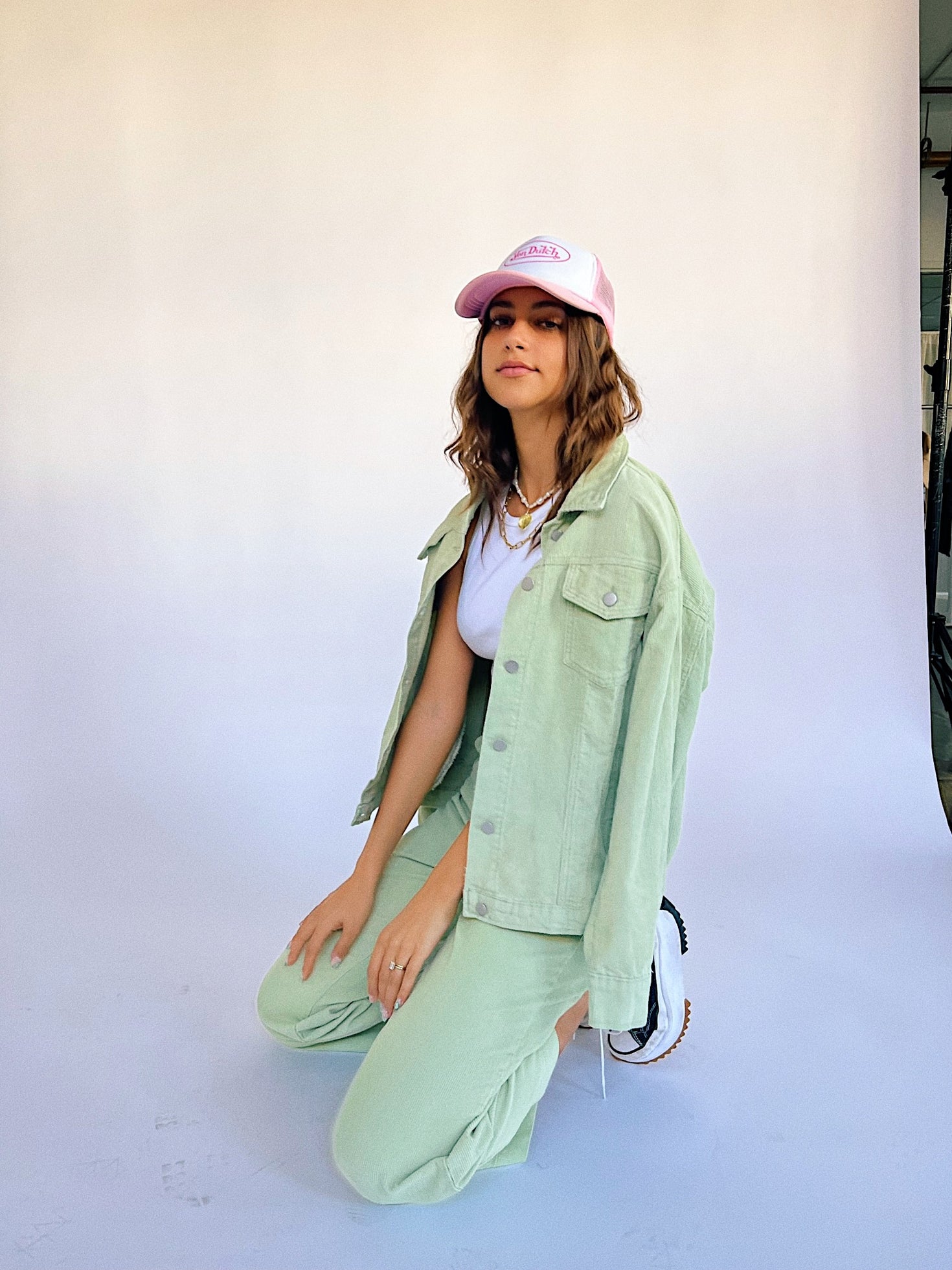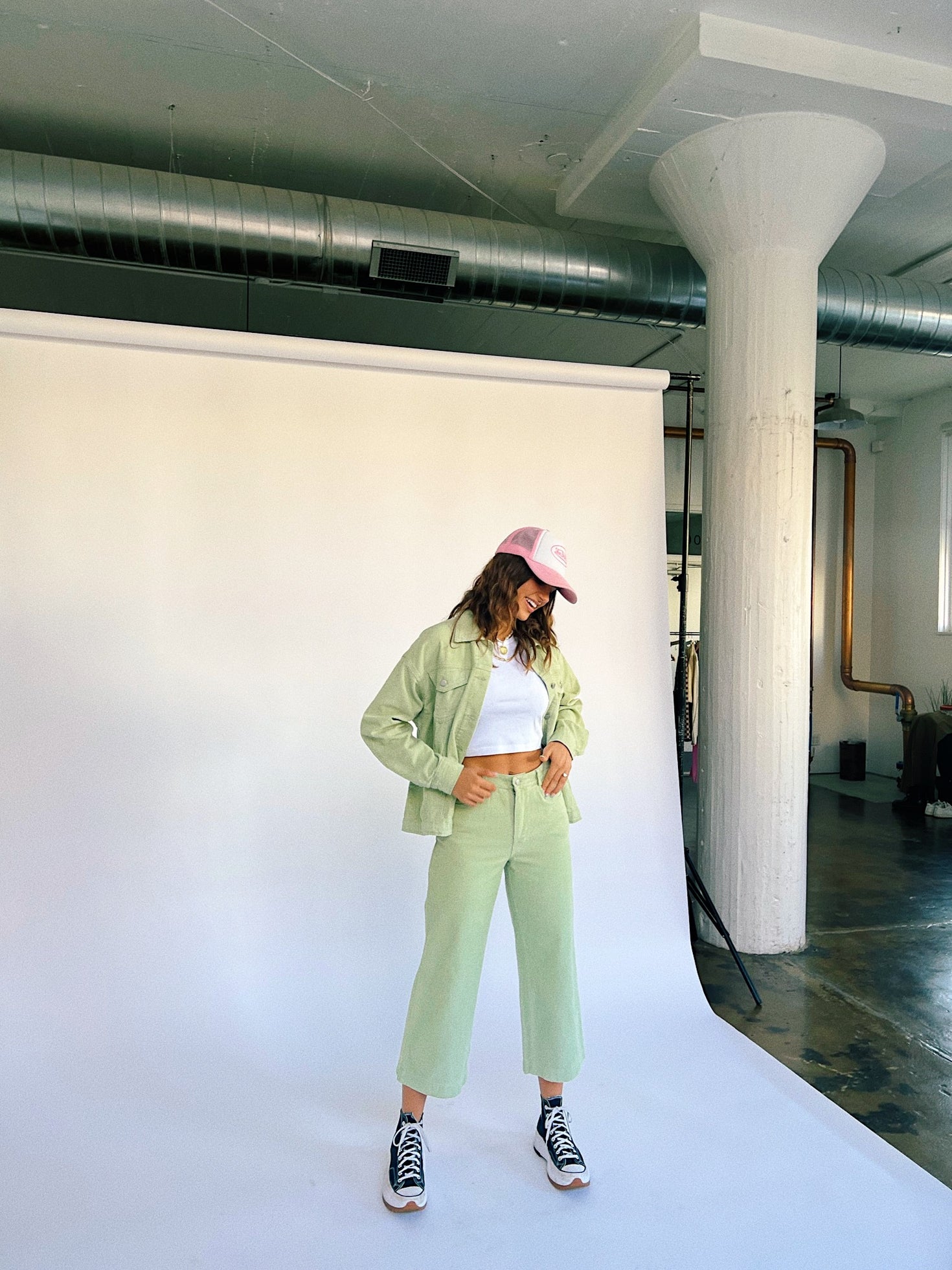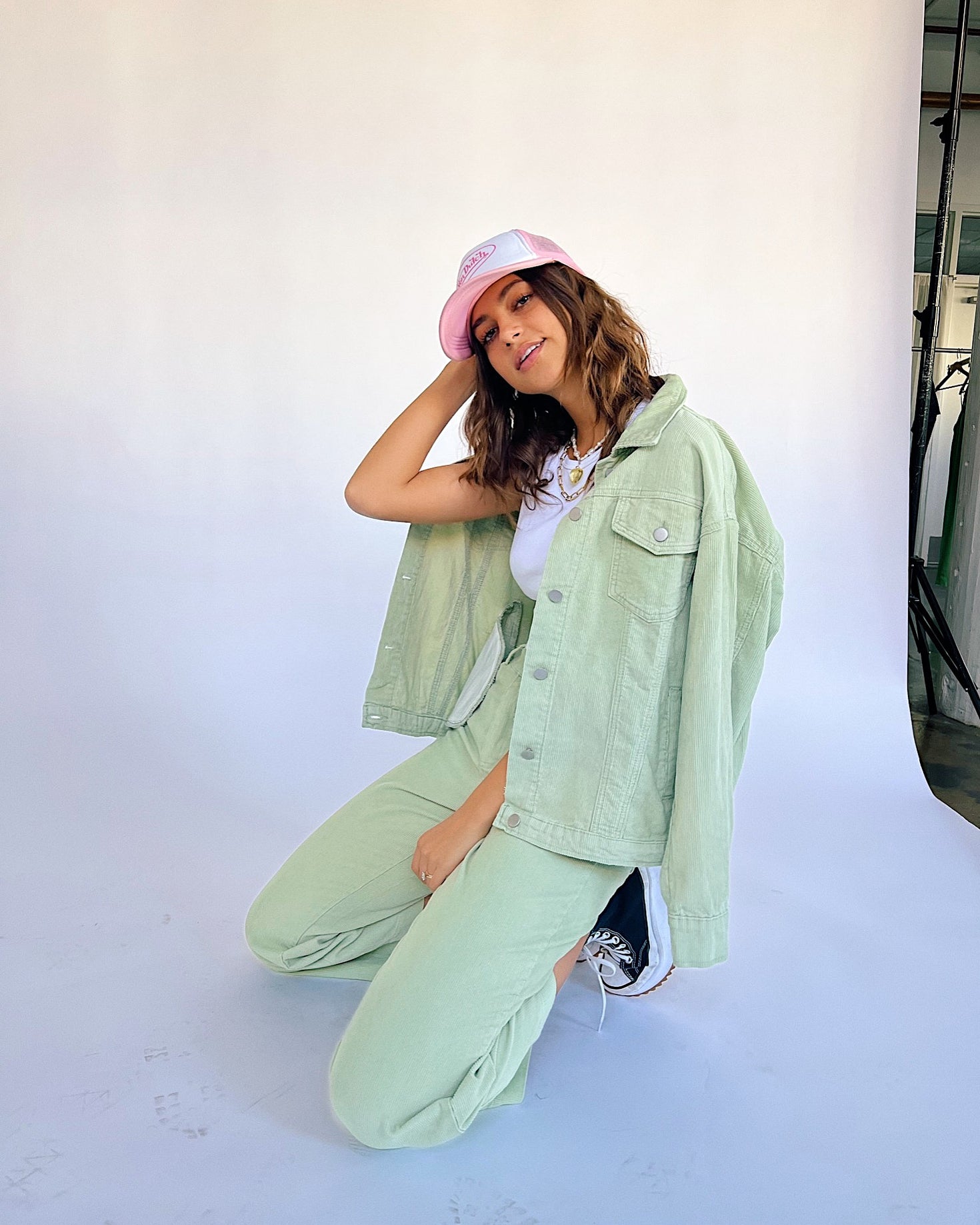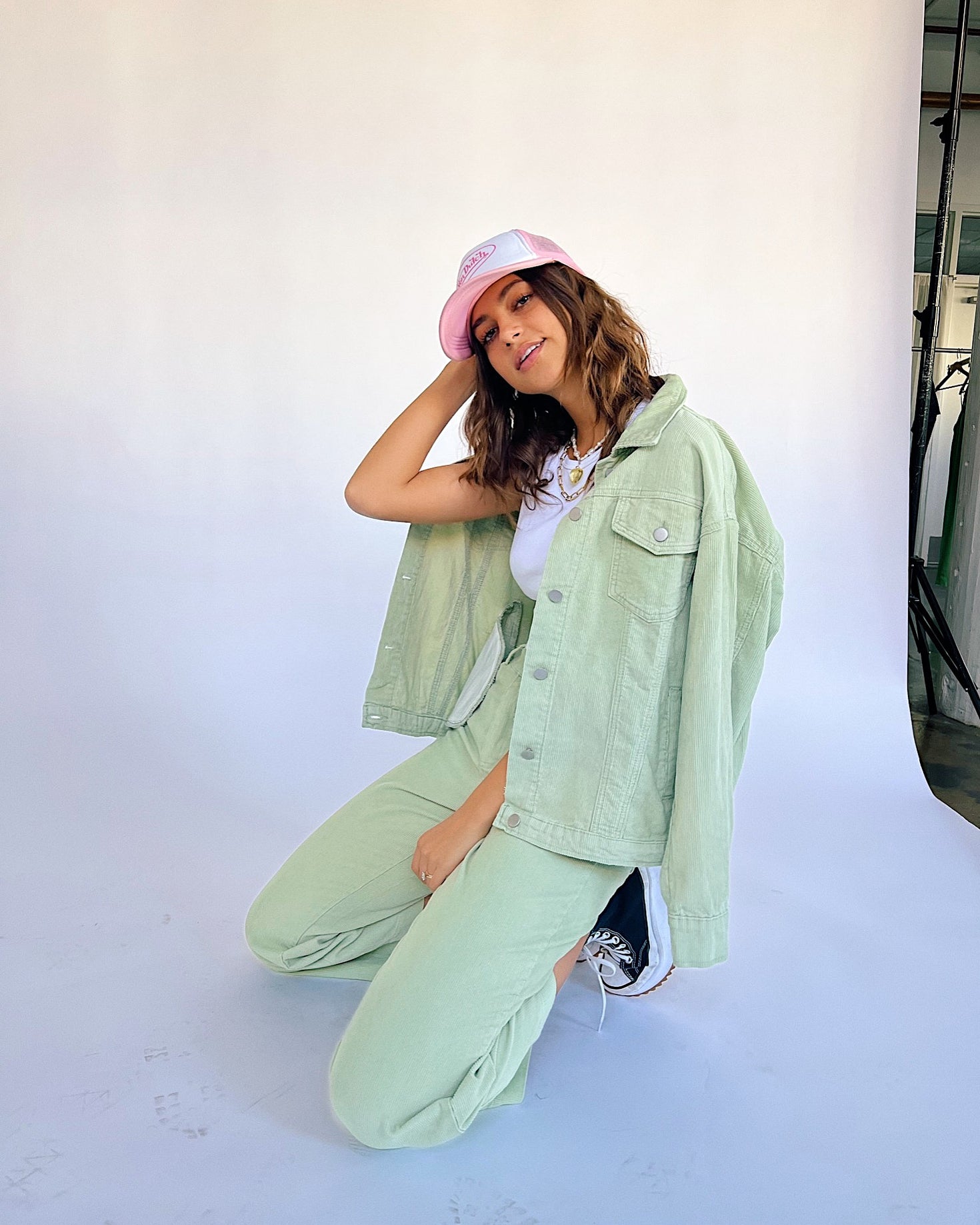 PRODUCT INFORMATION
CUSTOMER REVIEWS
PRODUCT INFORMATION
Babes, our Sweet Emotion Corduroy Jacket is all we have been waiting for, and we couldn't keep it a secret any longer. We literally die over a piece that has endless layering potential and something that requires 0 effort to make us look cool af... so this jacket checked alllll the boxes. We truly haven't taken this off in days and we aren't mad about it. We knew you babes would feel the same way. Can you hear that? I think that's your wardrobe begging you bring this home!!!! 
Why we love it:
Staple layering piece 
Adjustable buttons to be worn open or closed 
Pair it with our pants for a dream set 
Effortlessly gorg 
Color is just amazing 
Corduroy obsessed!!!
Such cool girl-chic 
Perfect fit 
Amazing for any occasion 
Sizing:
Small: 0-4
Medium: 4-8
Large: 8-12 
 Renee is 5'9 and wearing a size Small.