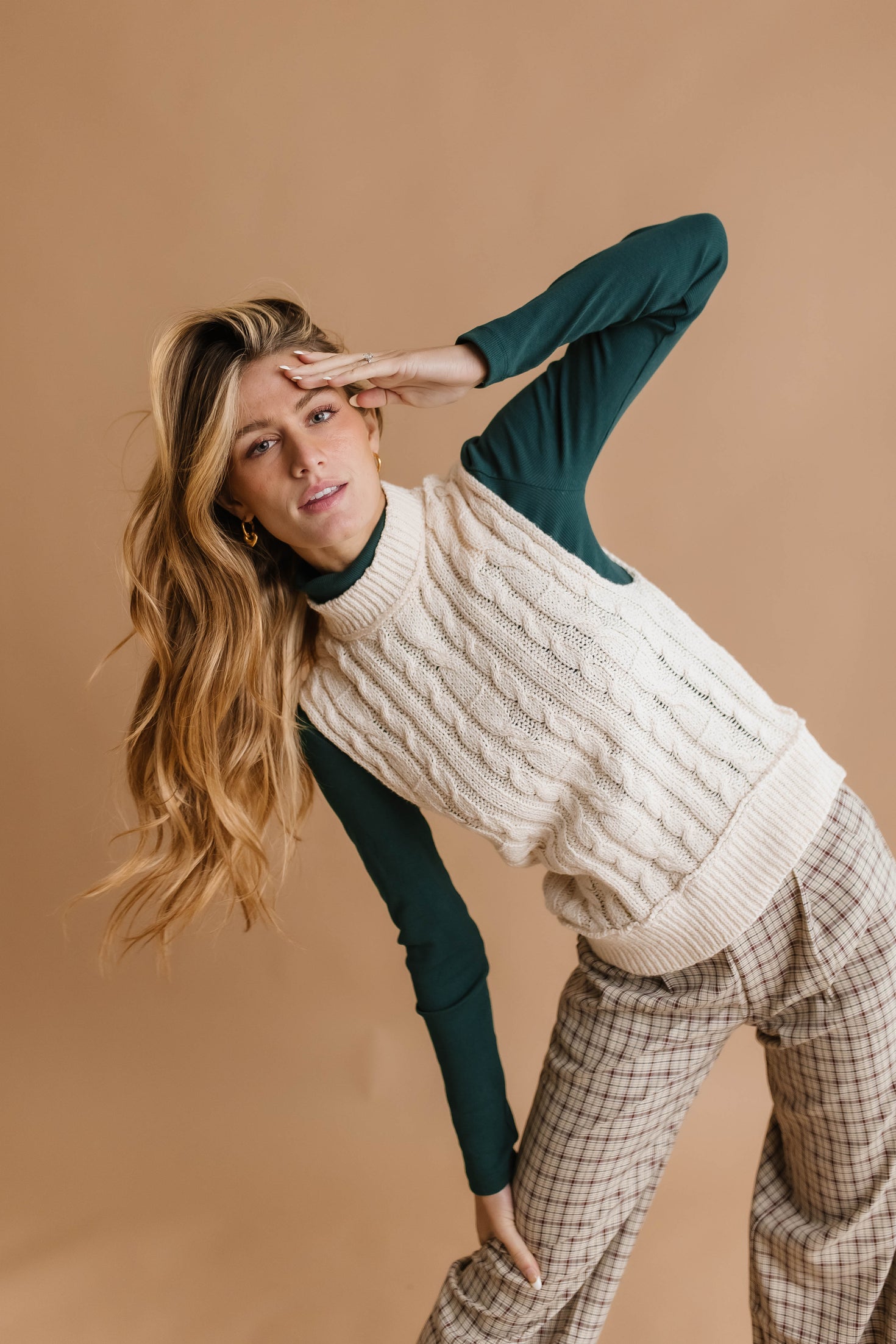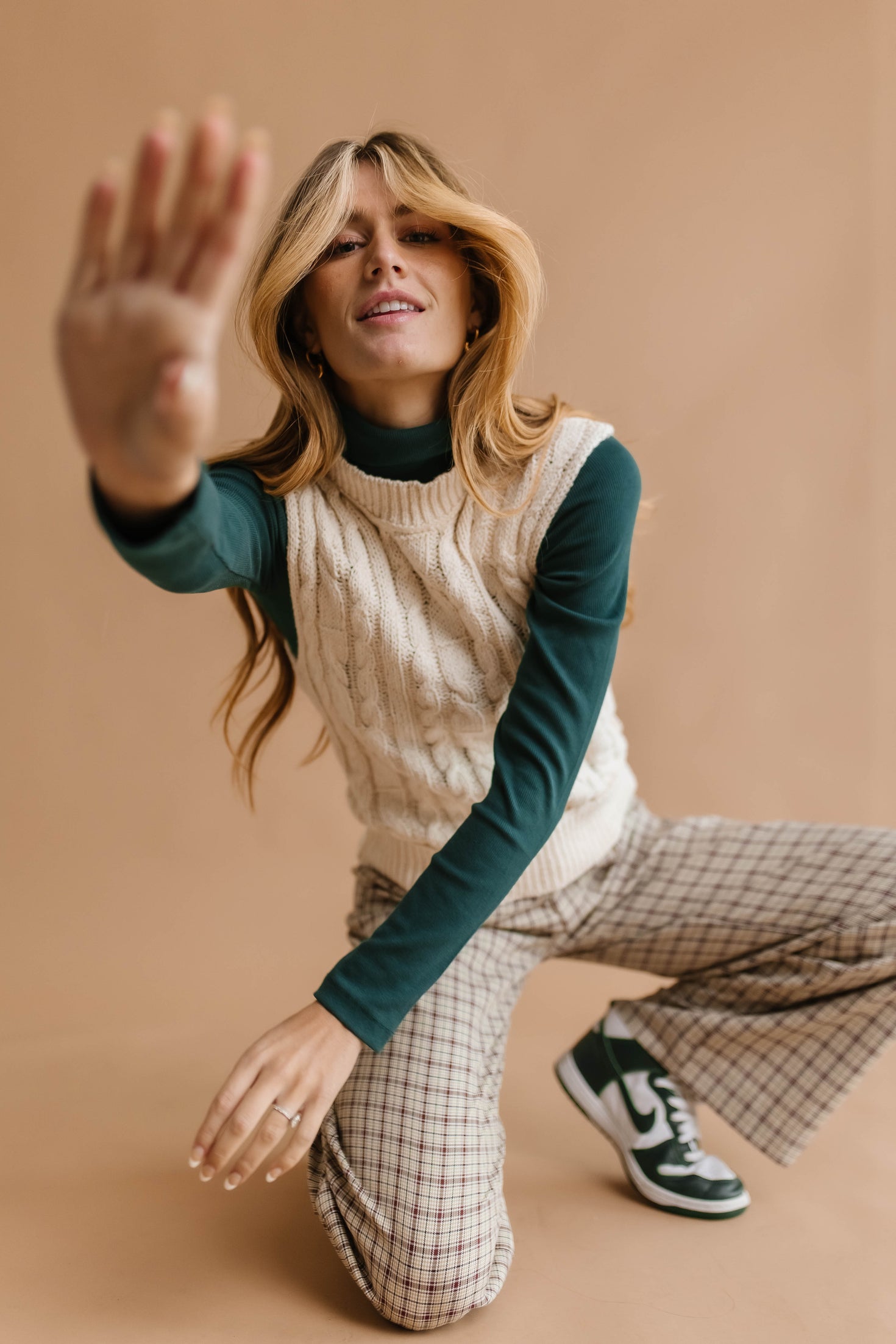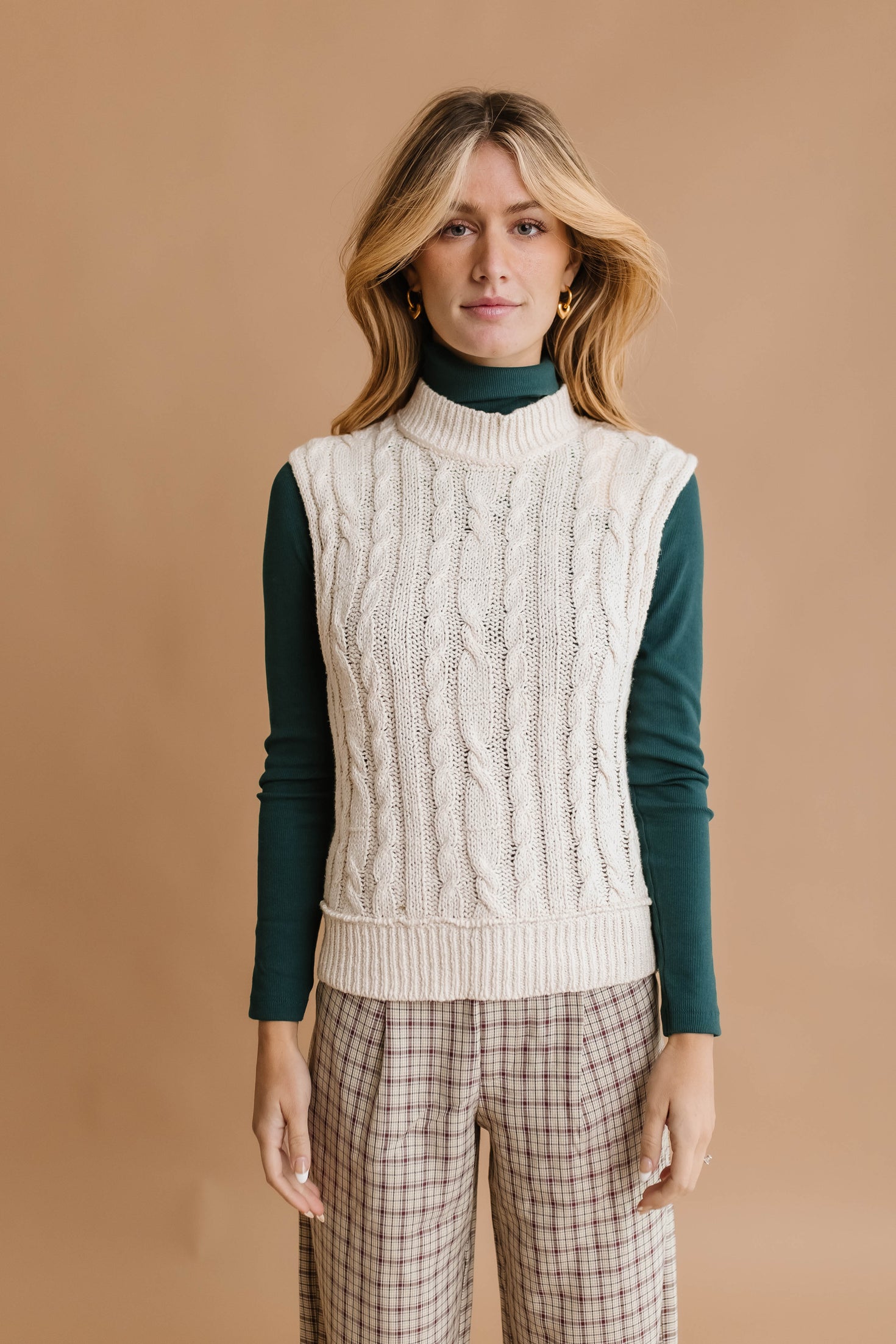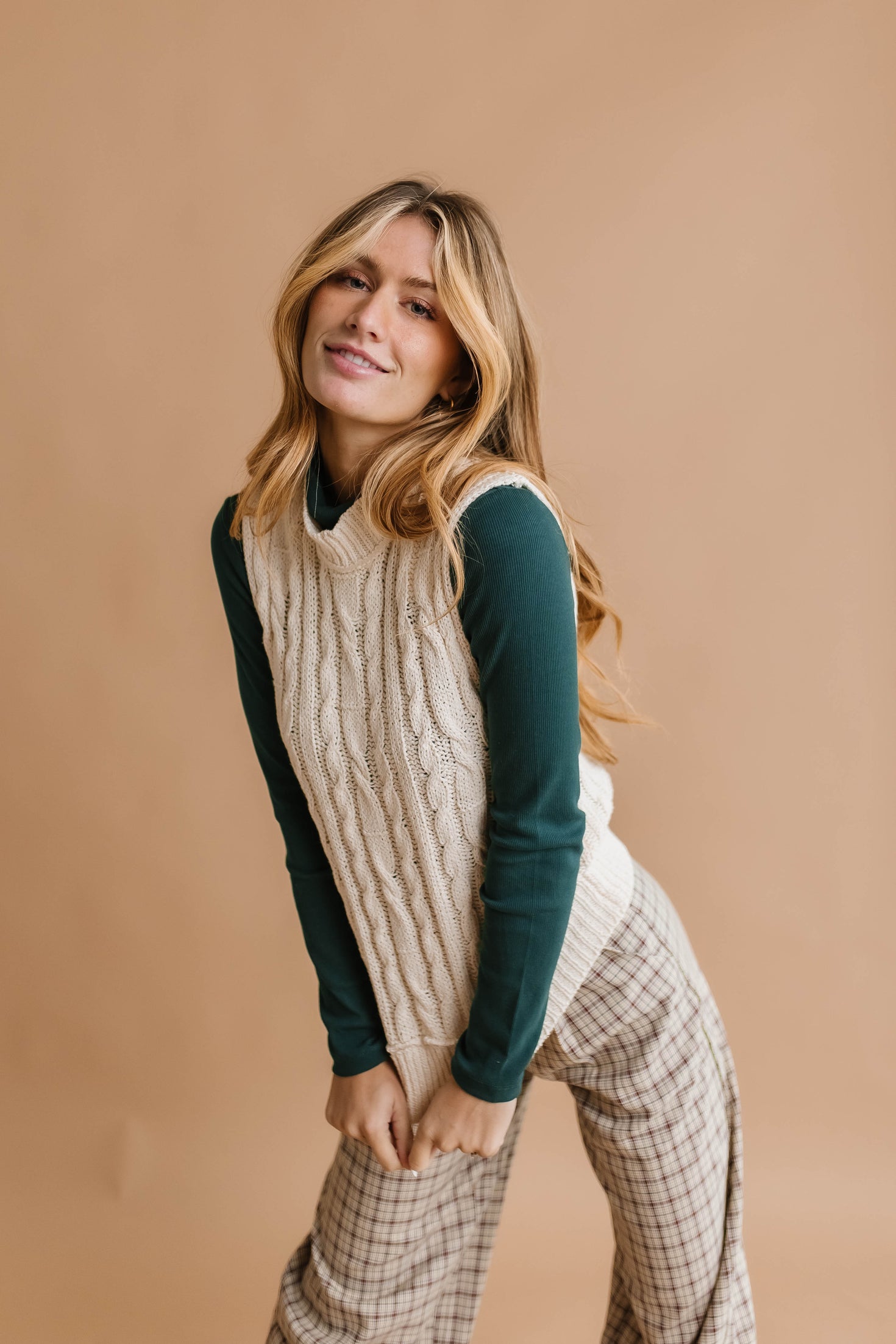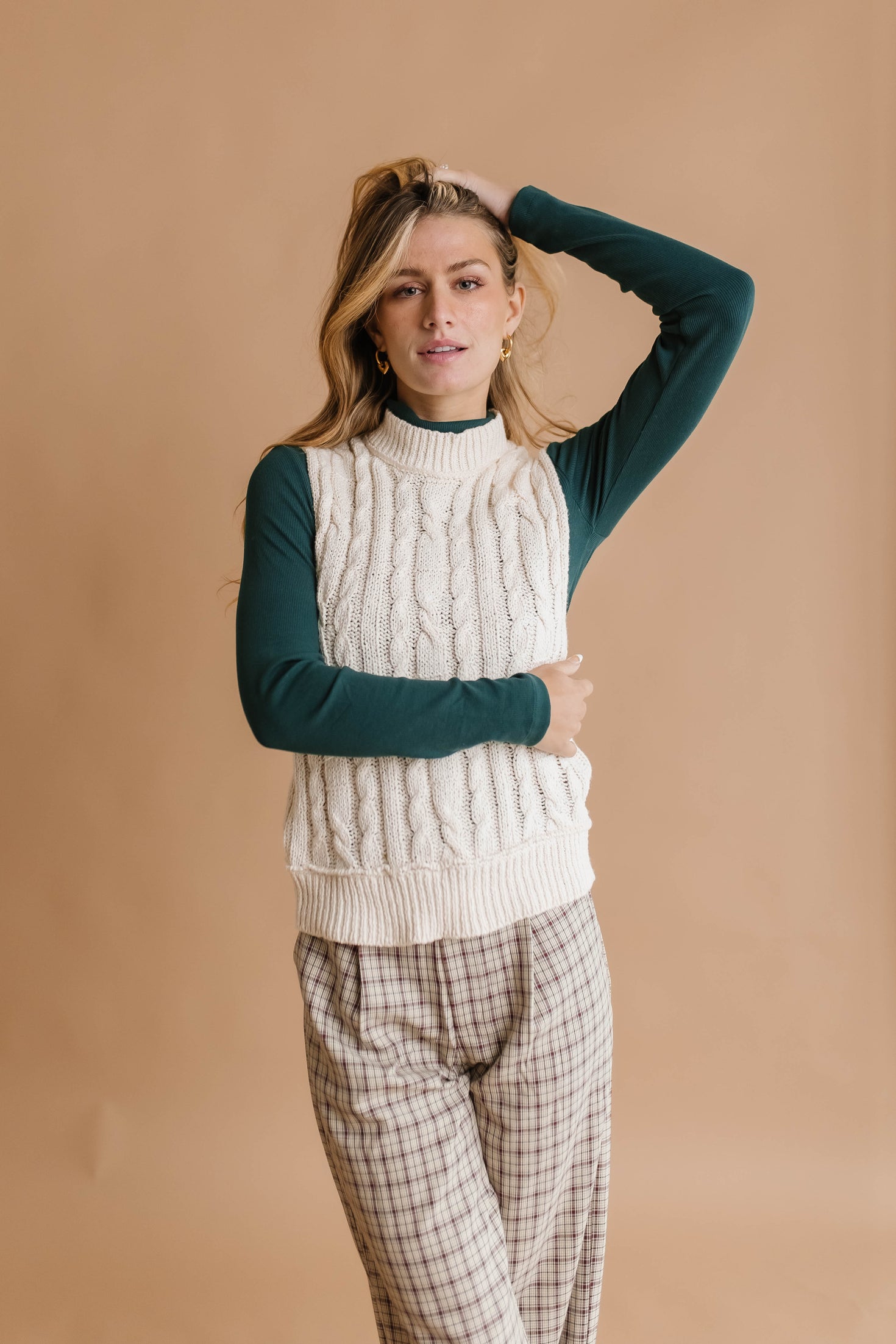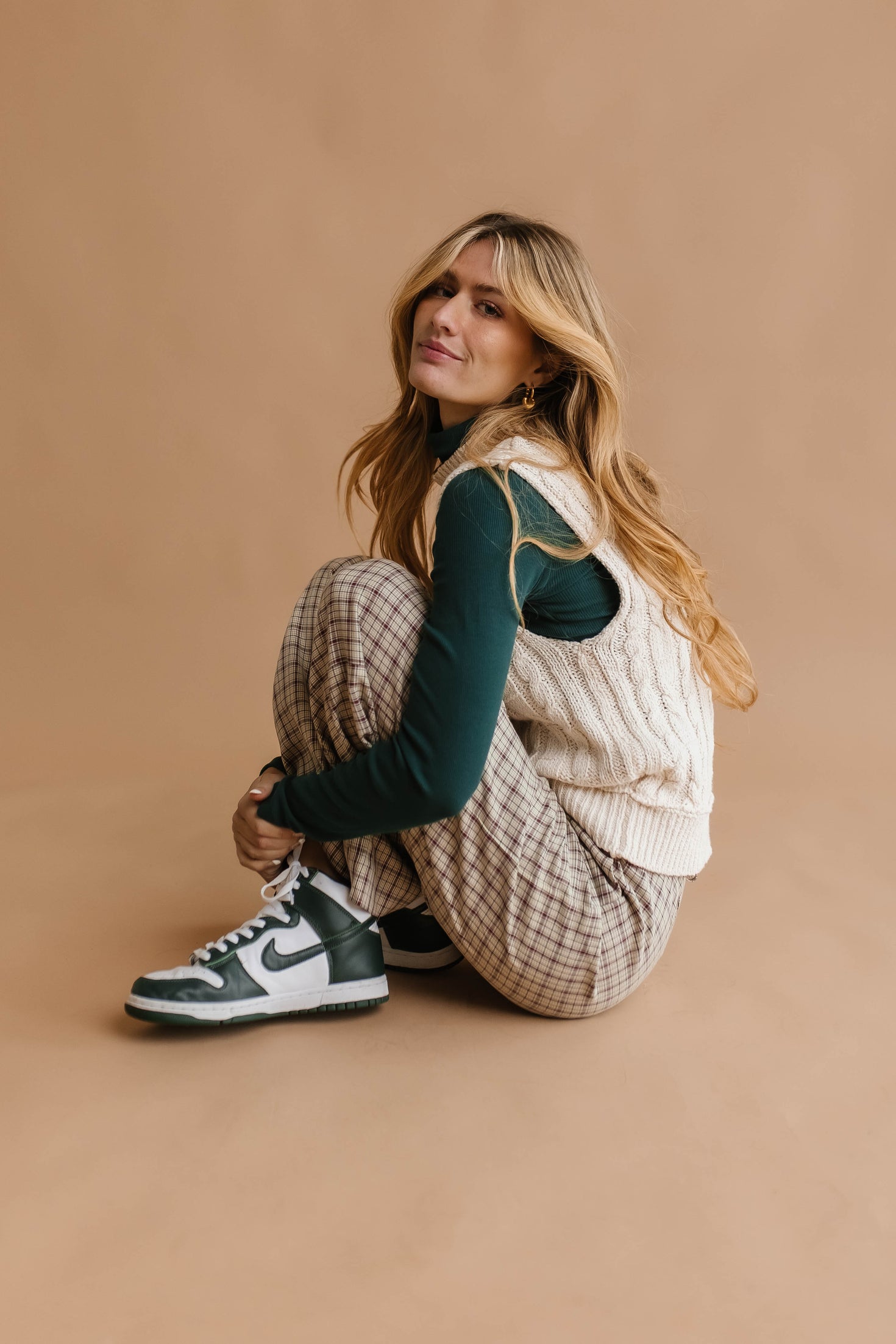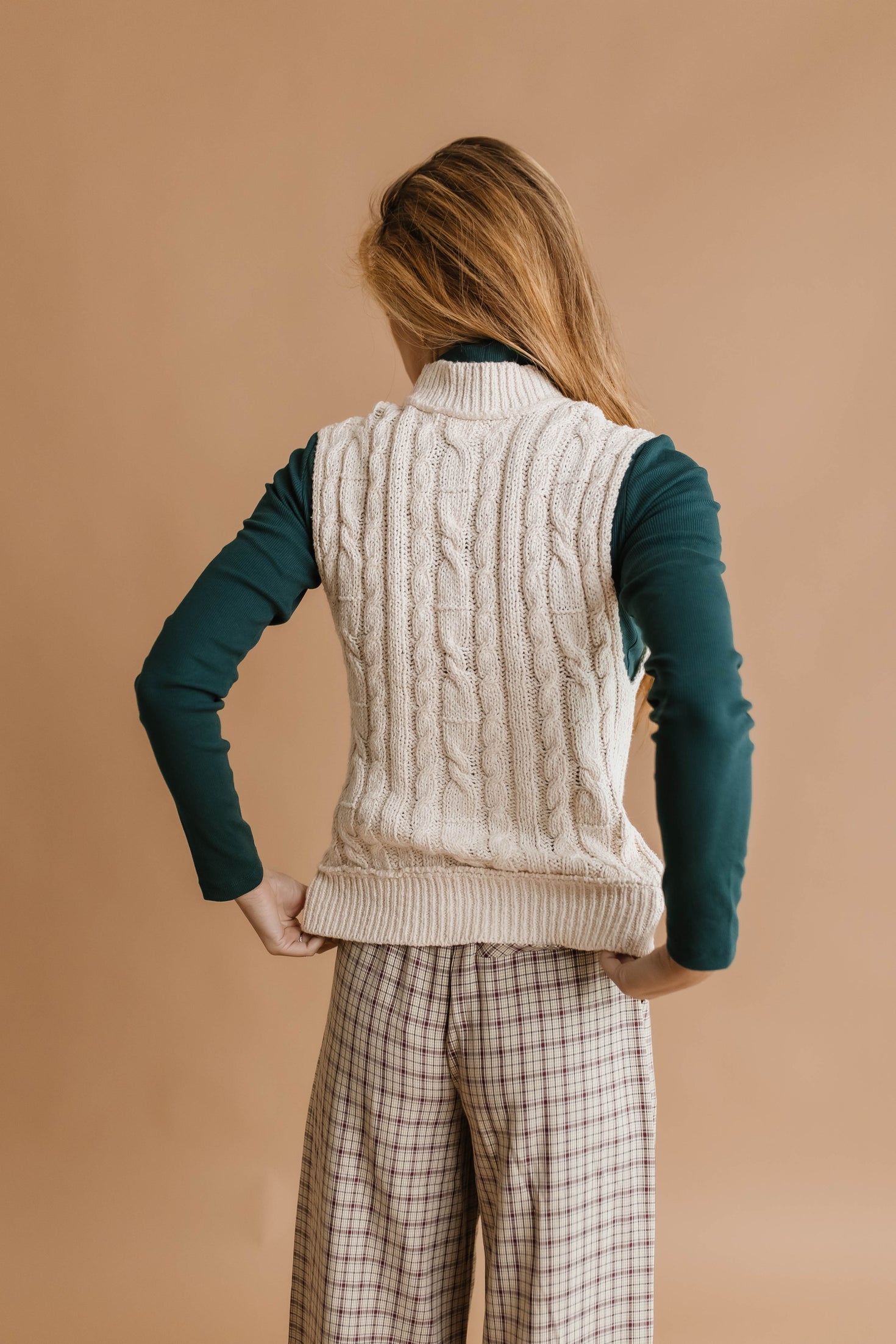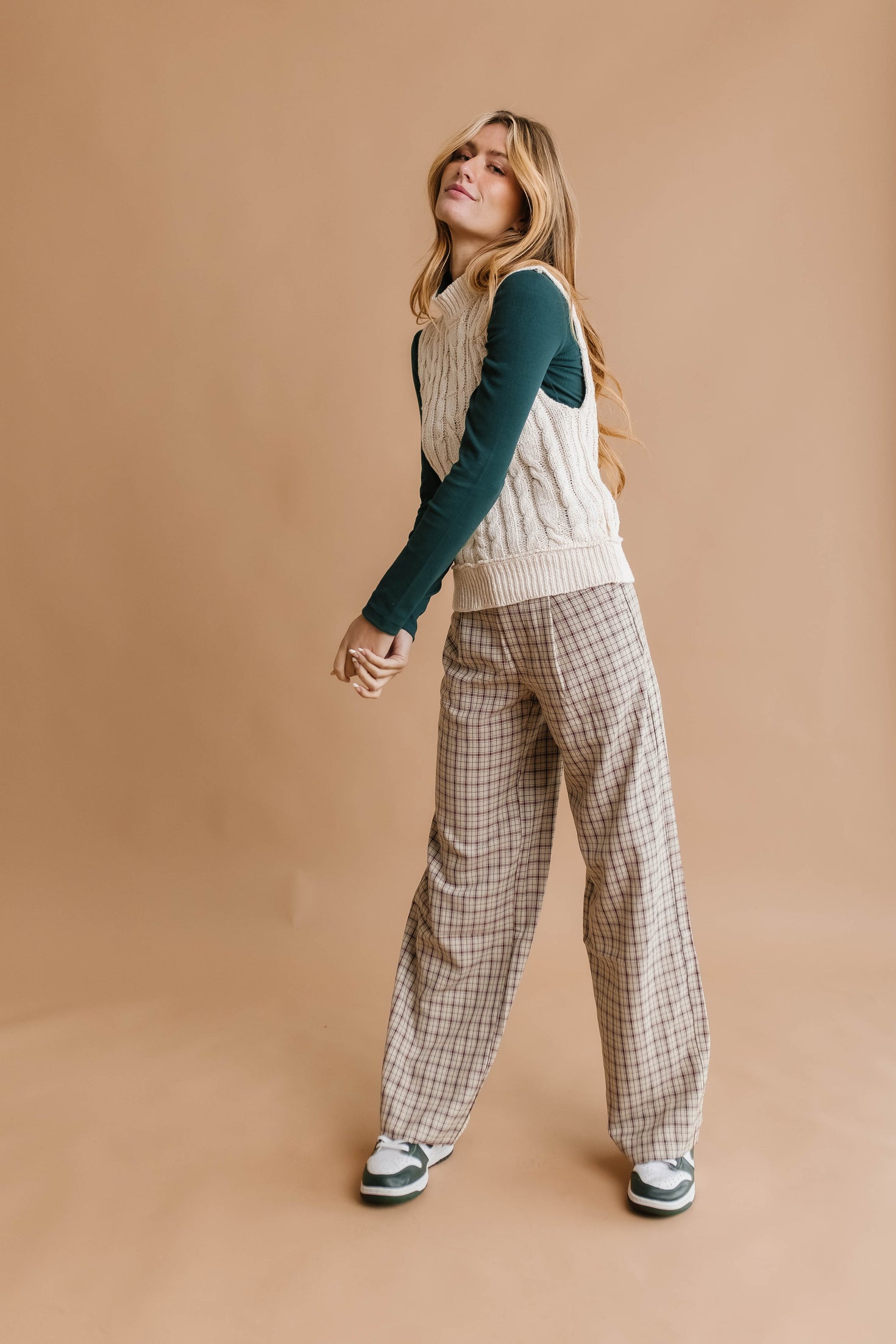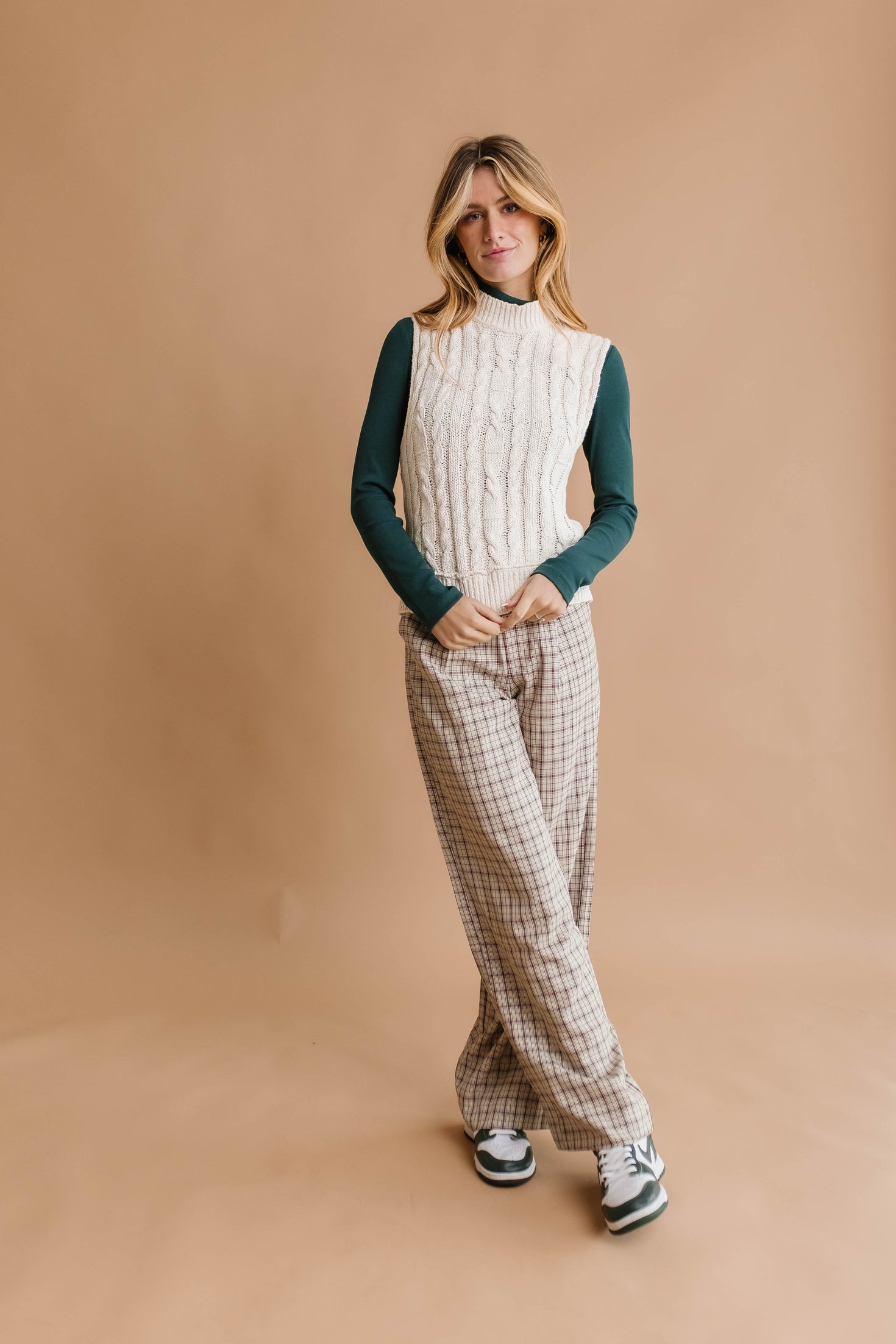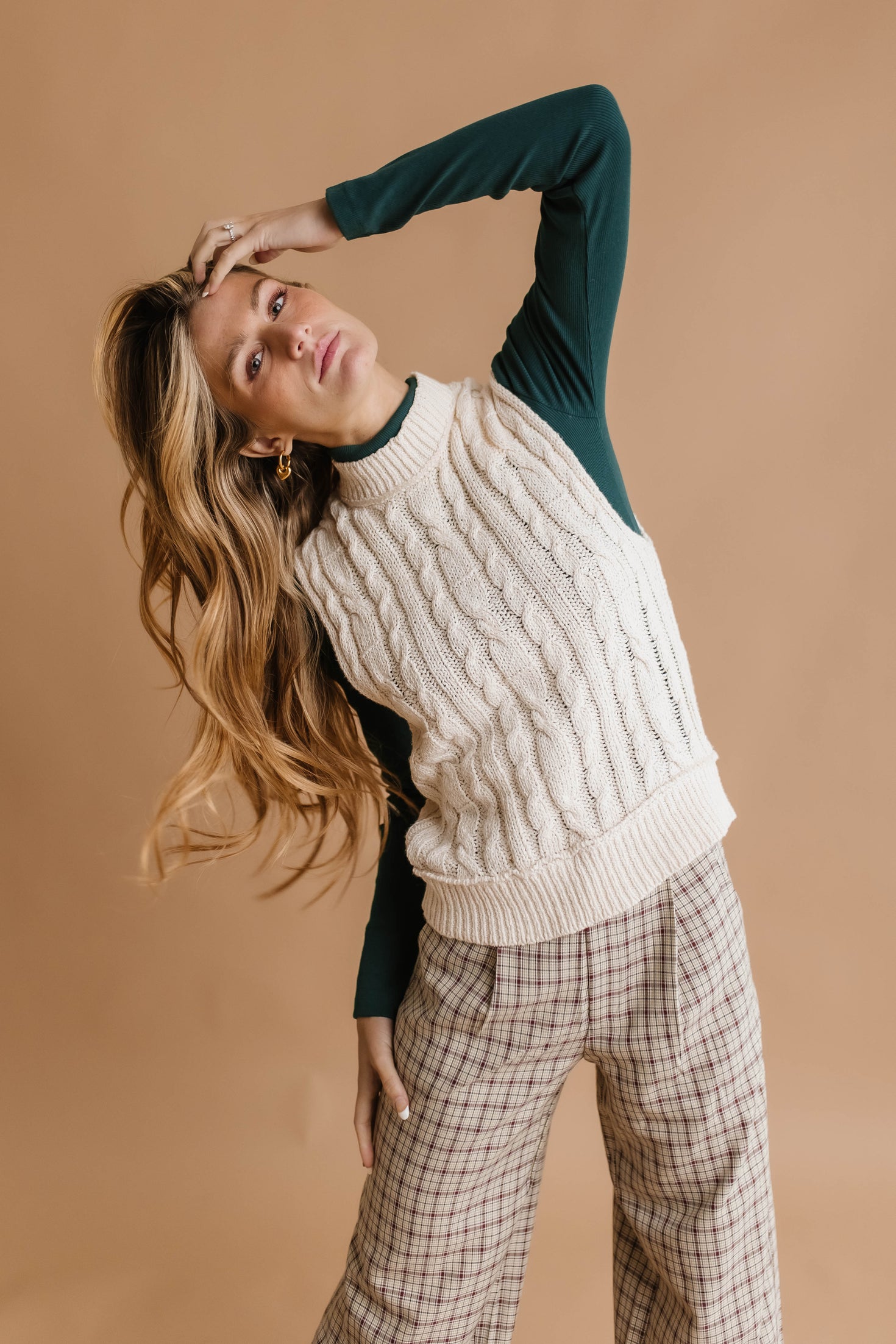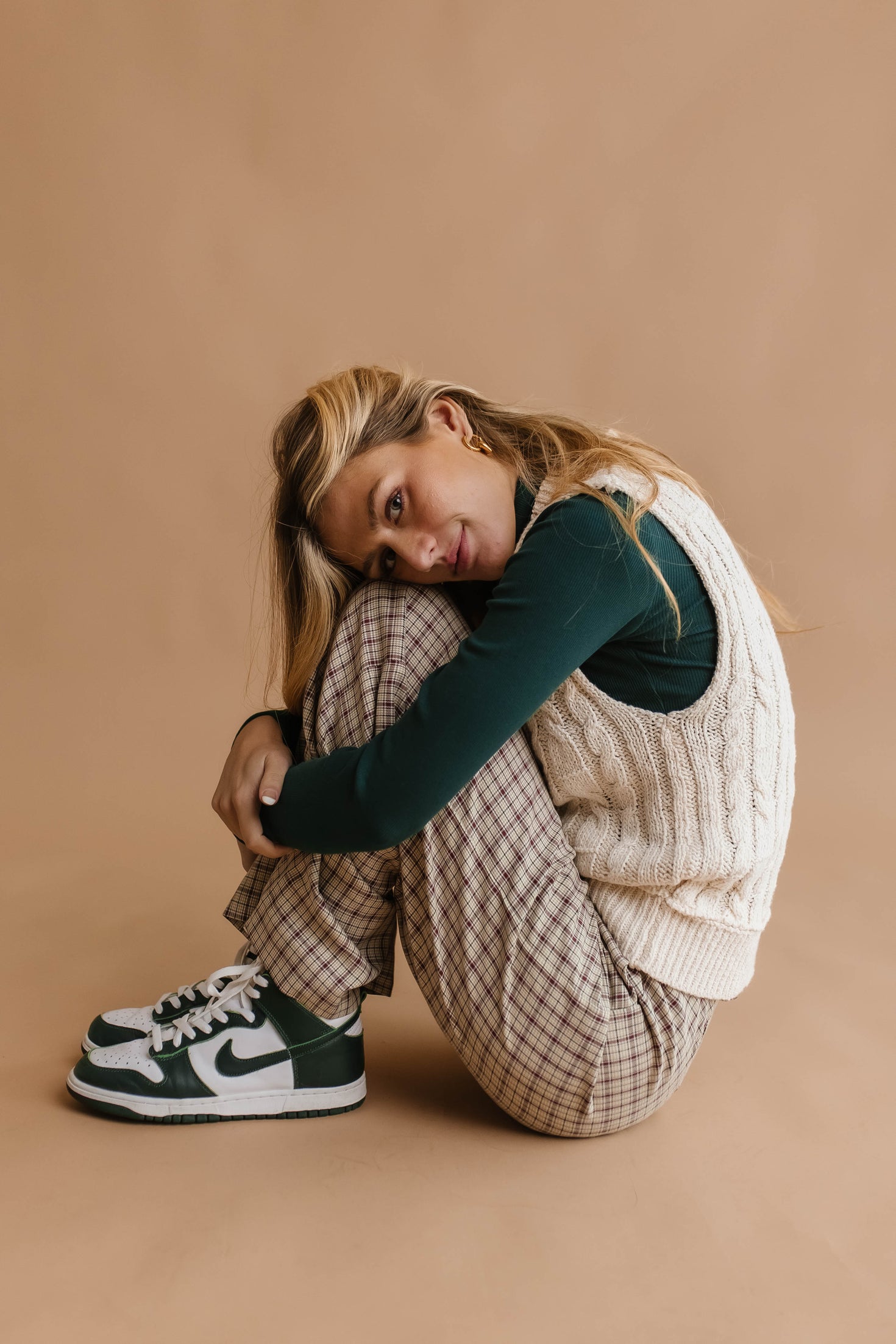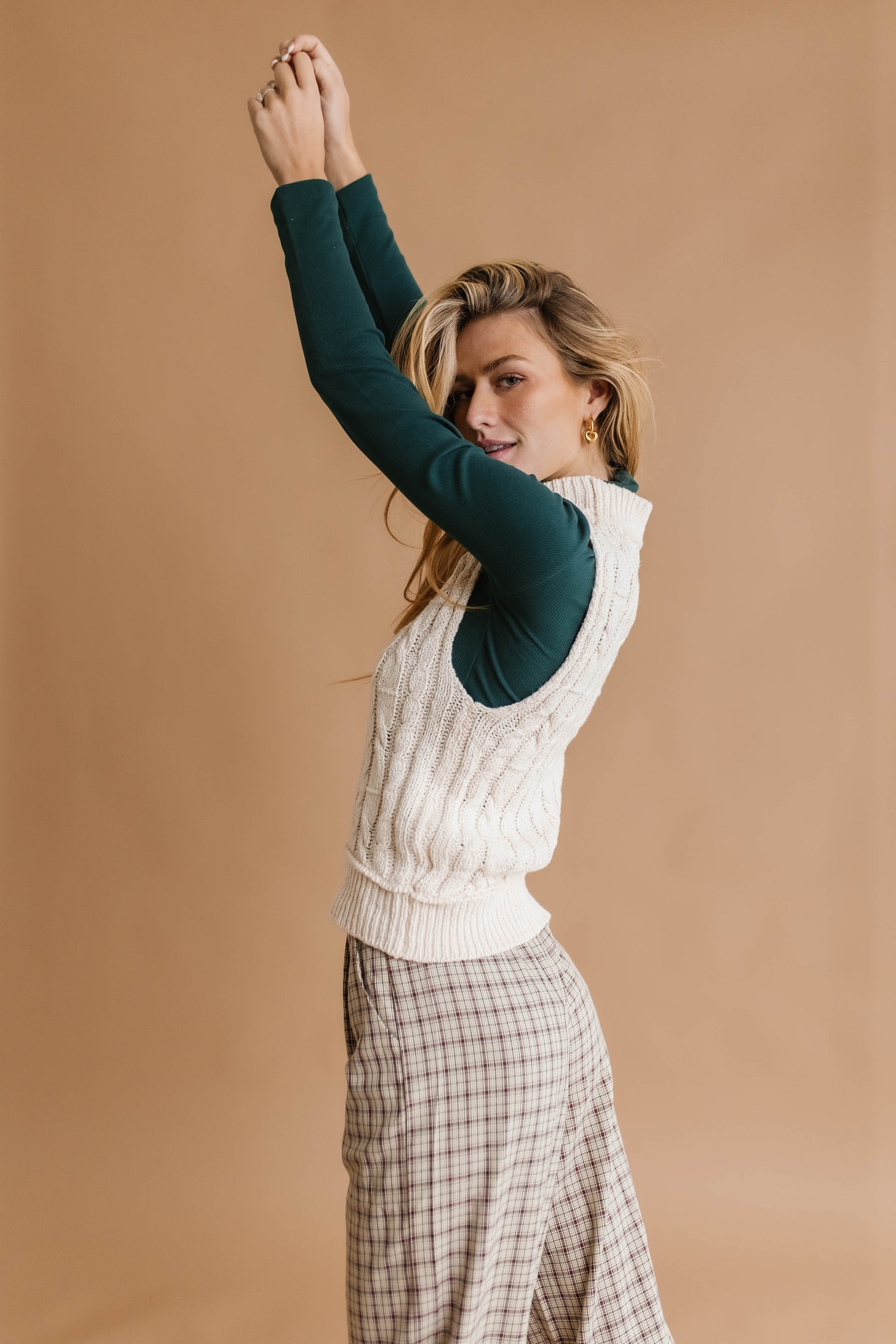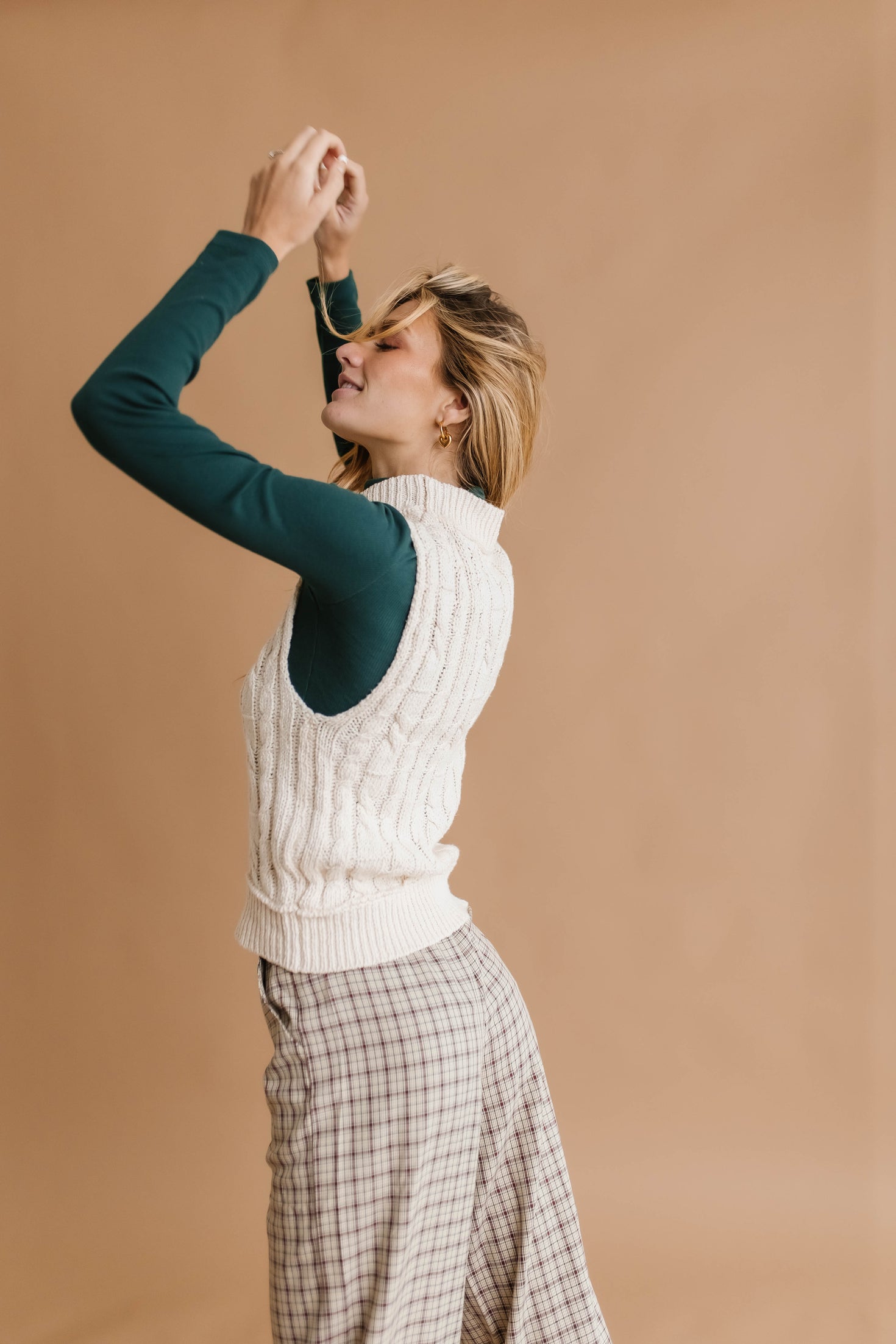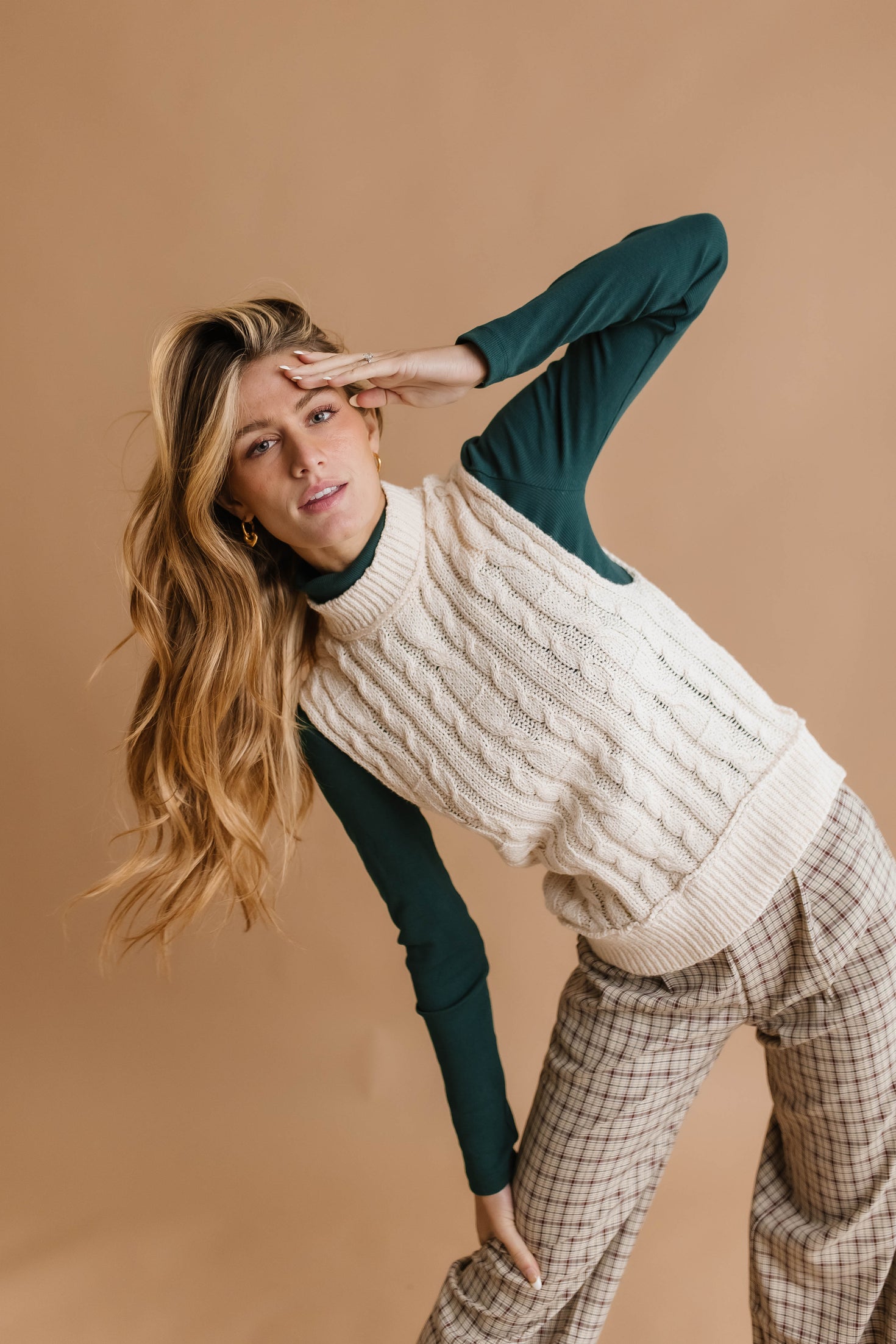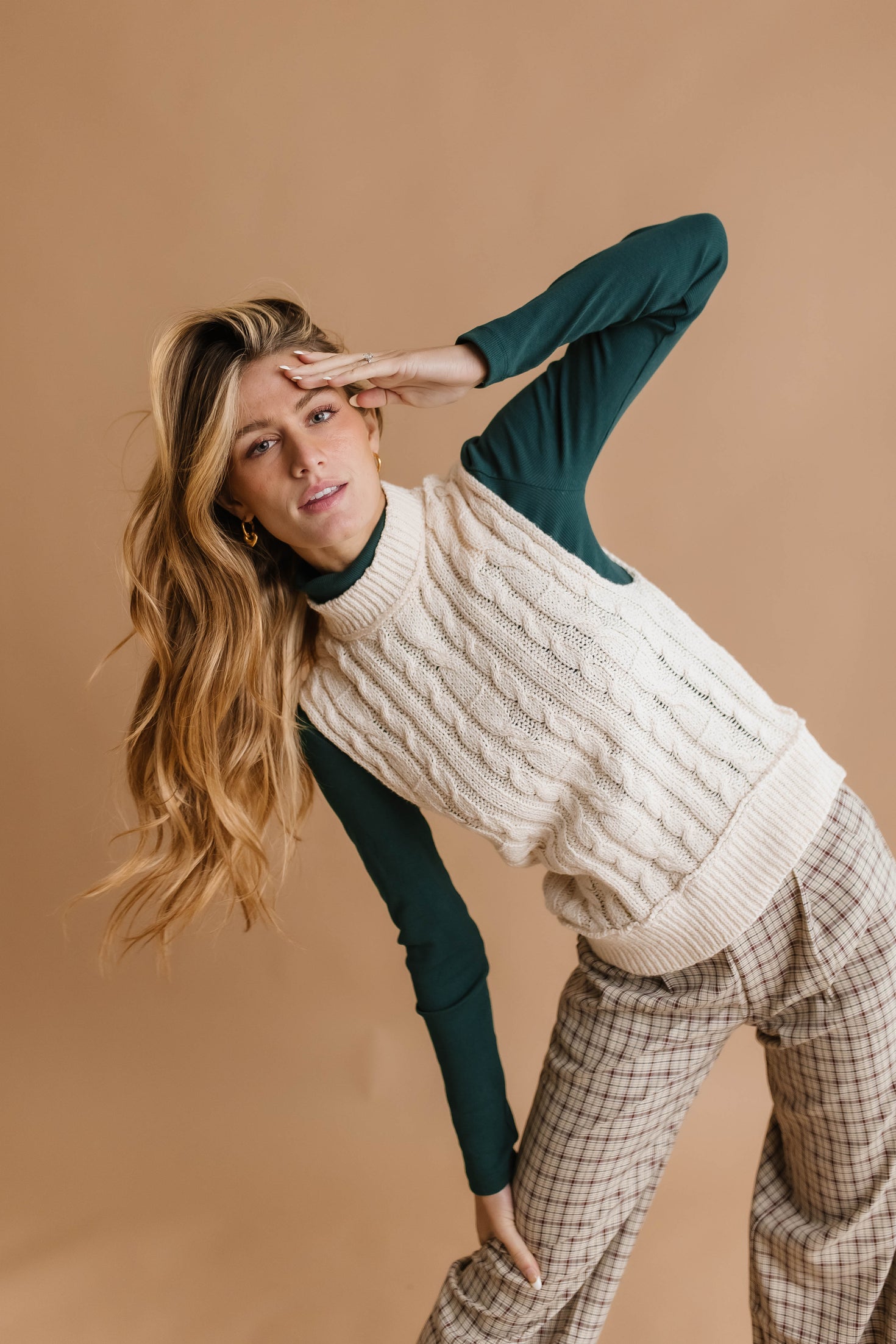 PRODUCT INFORMATION
CUSTOMER REVIEWS
PRODUCT INFORMATION
We don't mind staying in as long as it's with our Snow Bunny Knit Vest. But seriously, can you blame us? The thing that has been missing in our lives has finally arrriveedddd and she sure isn't disappointing us!!! It was love at first sight, and we know you felt the butterflies too. Your wardrobe is practically begging you for this piece... so let's not break her heart!!!! ADD TO CART BABES! 
Why we love it:
Cable detes 
Mock neck of our dreams 
Color!!! 
Soooo thick and warm 
Layering piece of our dreams 
Amazing length 
The most versatile piece in your wardrobe 
So much stretch but so flattering 
New go-to piece for every occasion 
Sooo chic 
Sizing:
Small: 0-4
Medium: 4-8
Large: 8-12 
Skye is 5'8 and wearing a size Small.