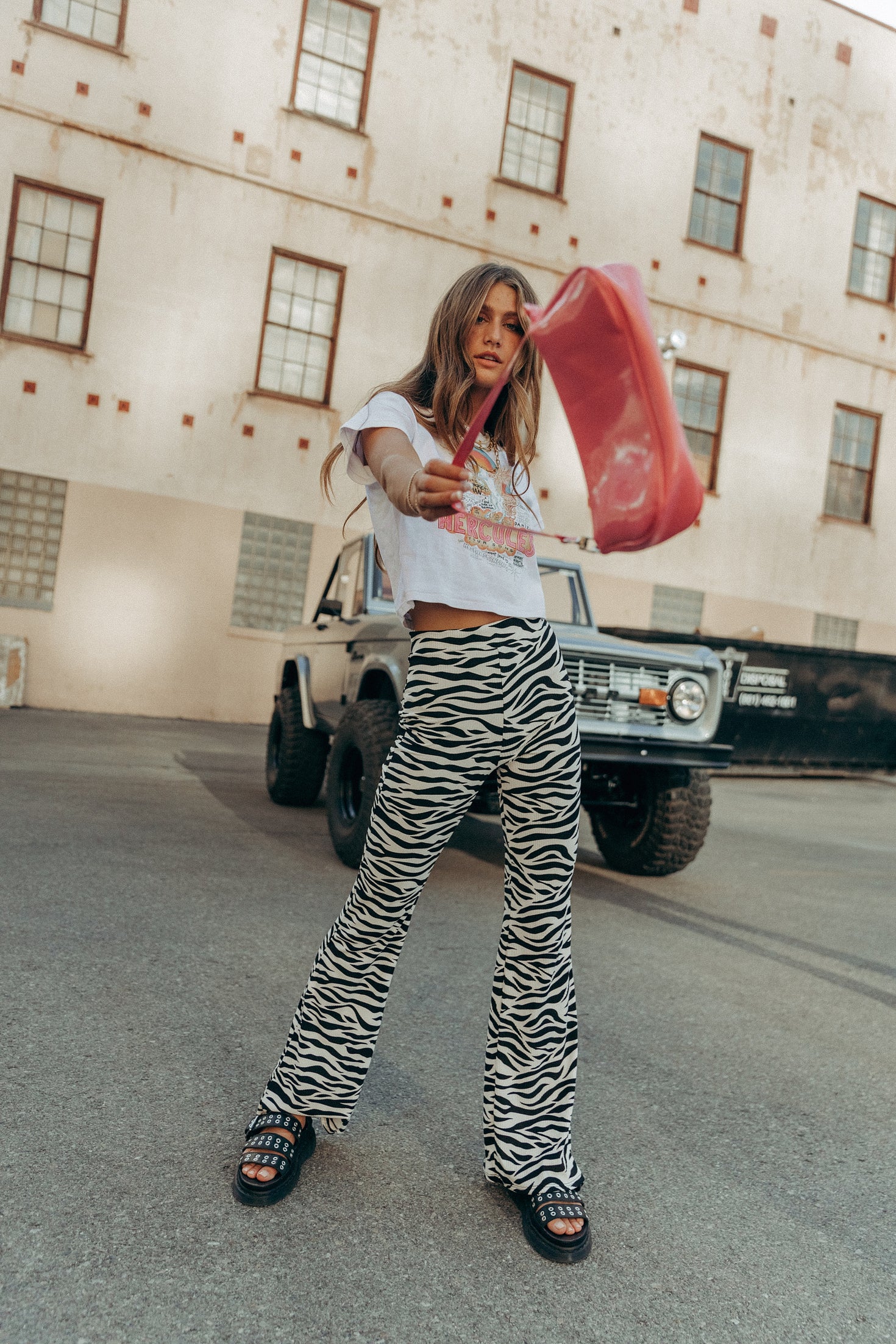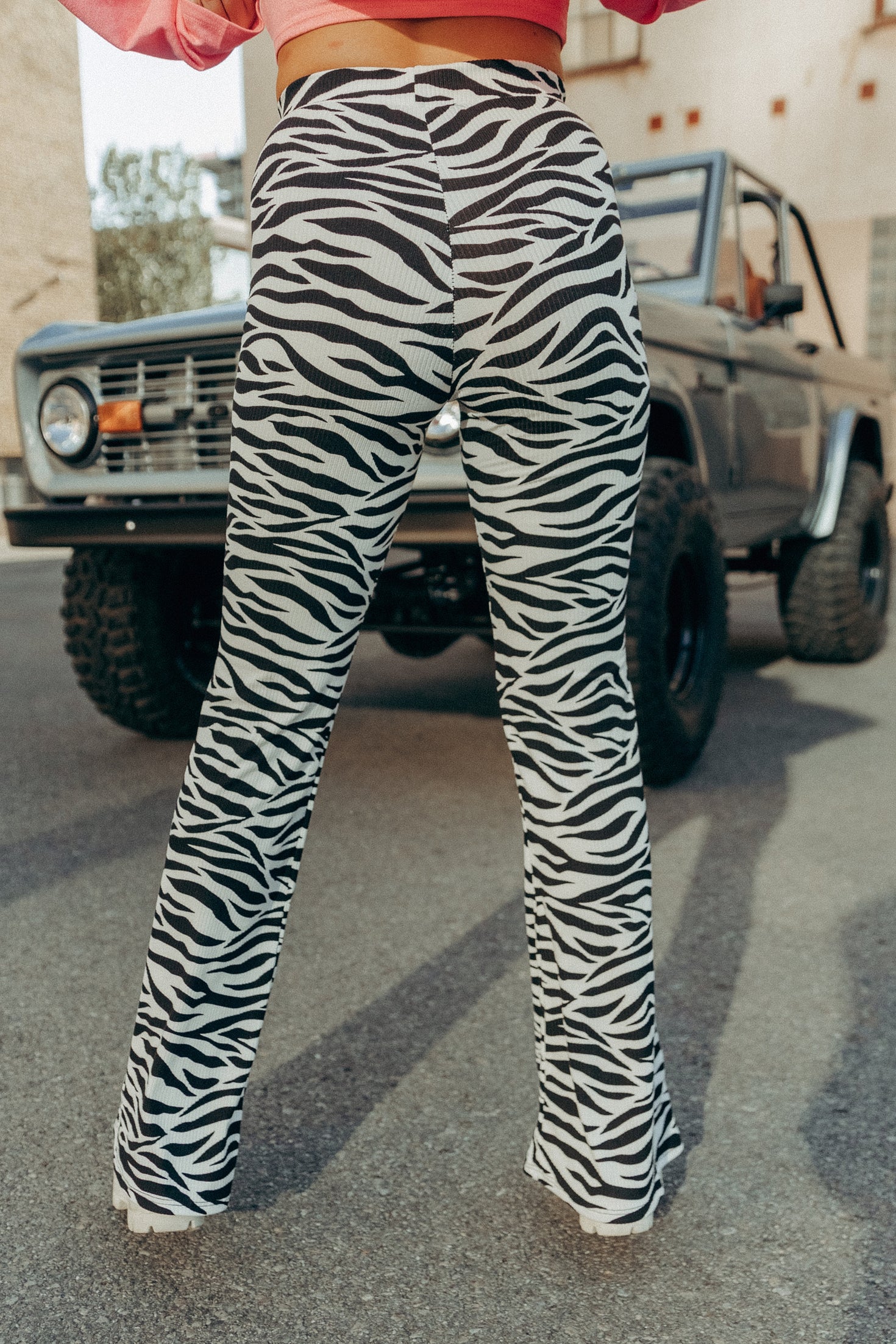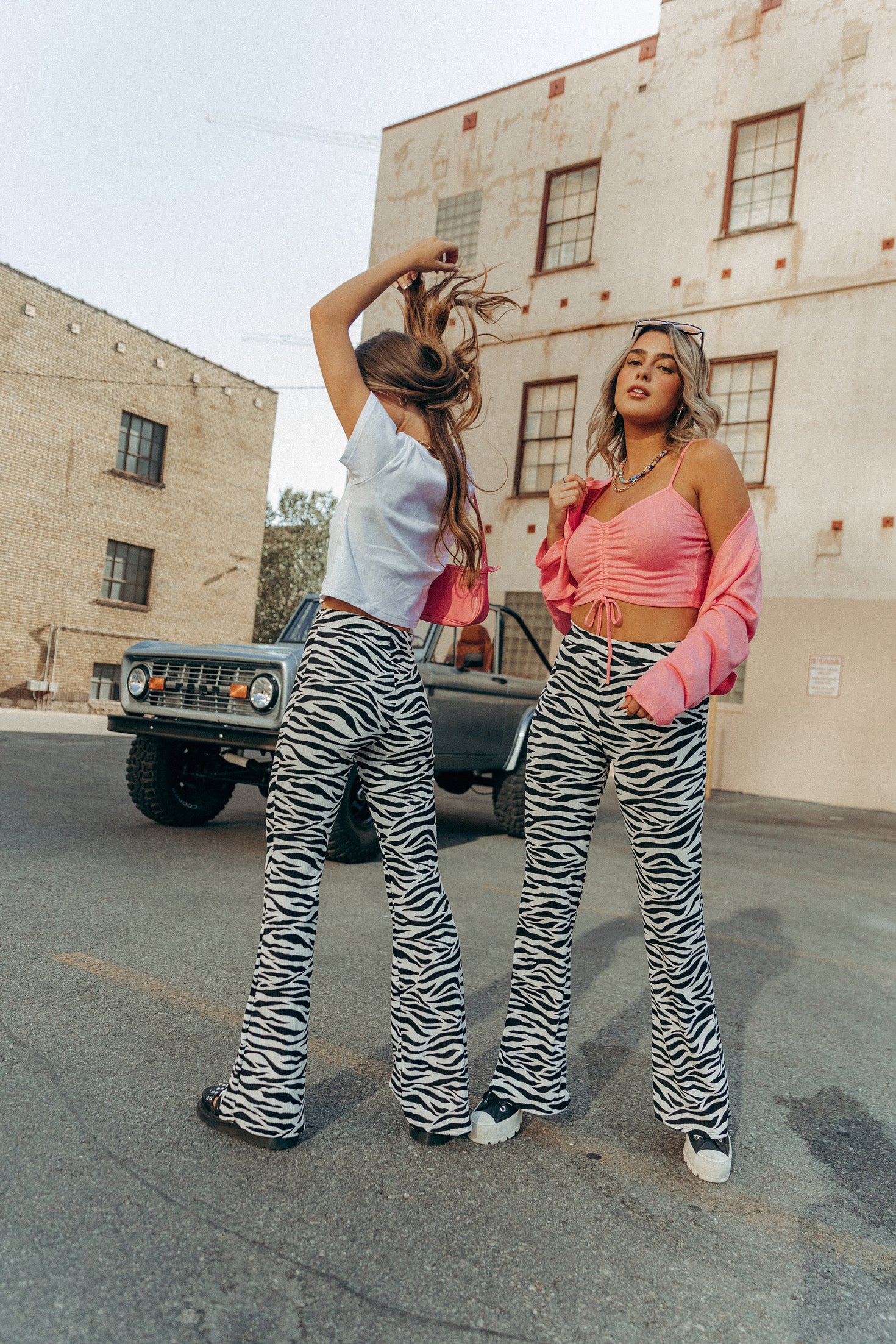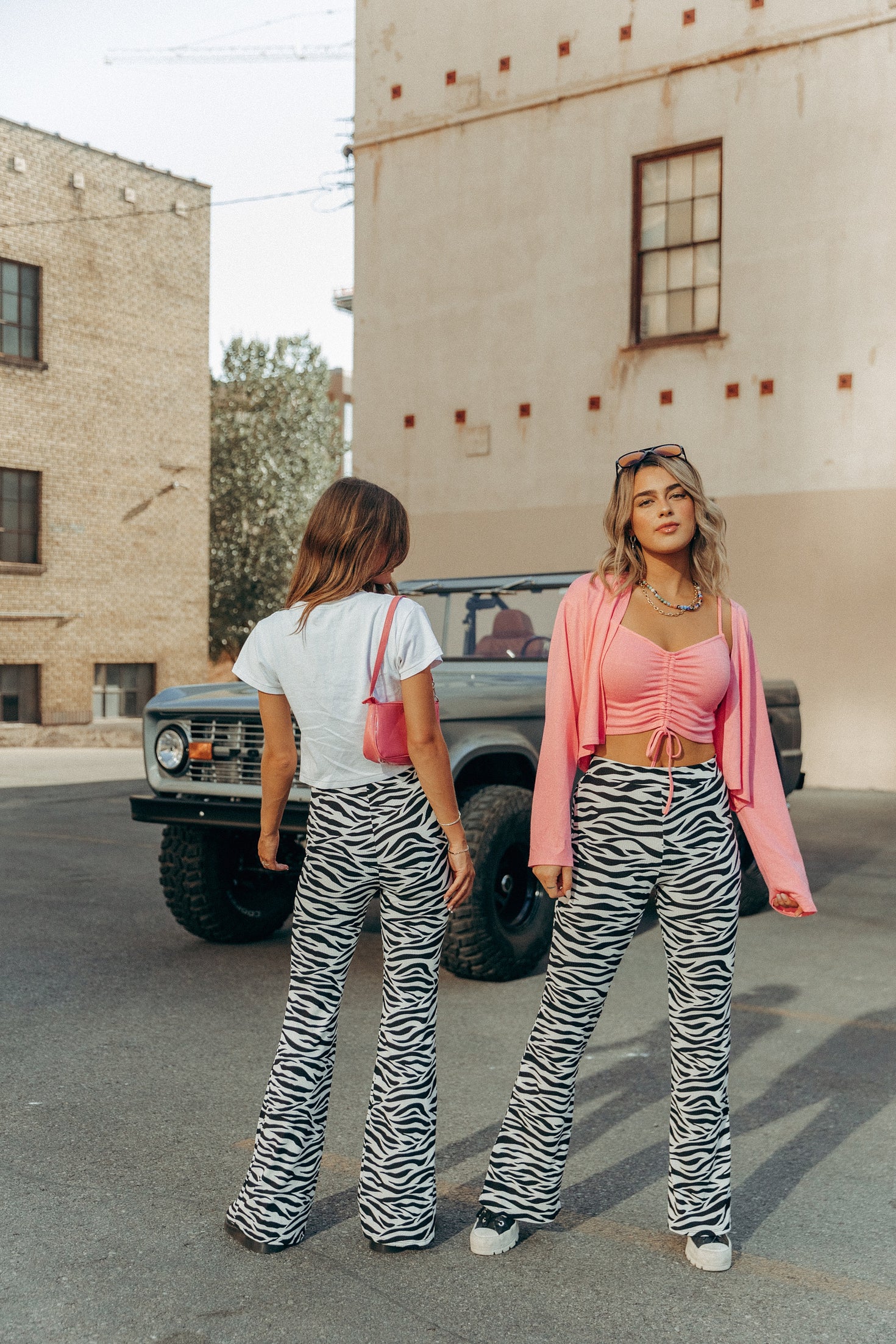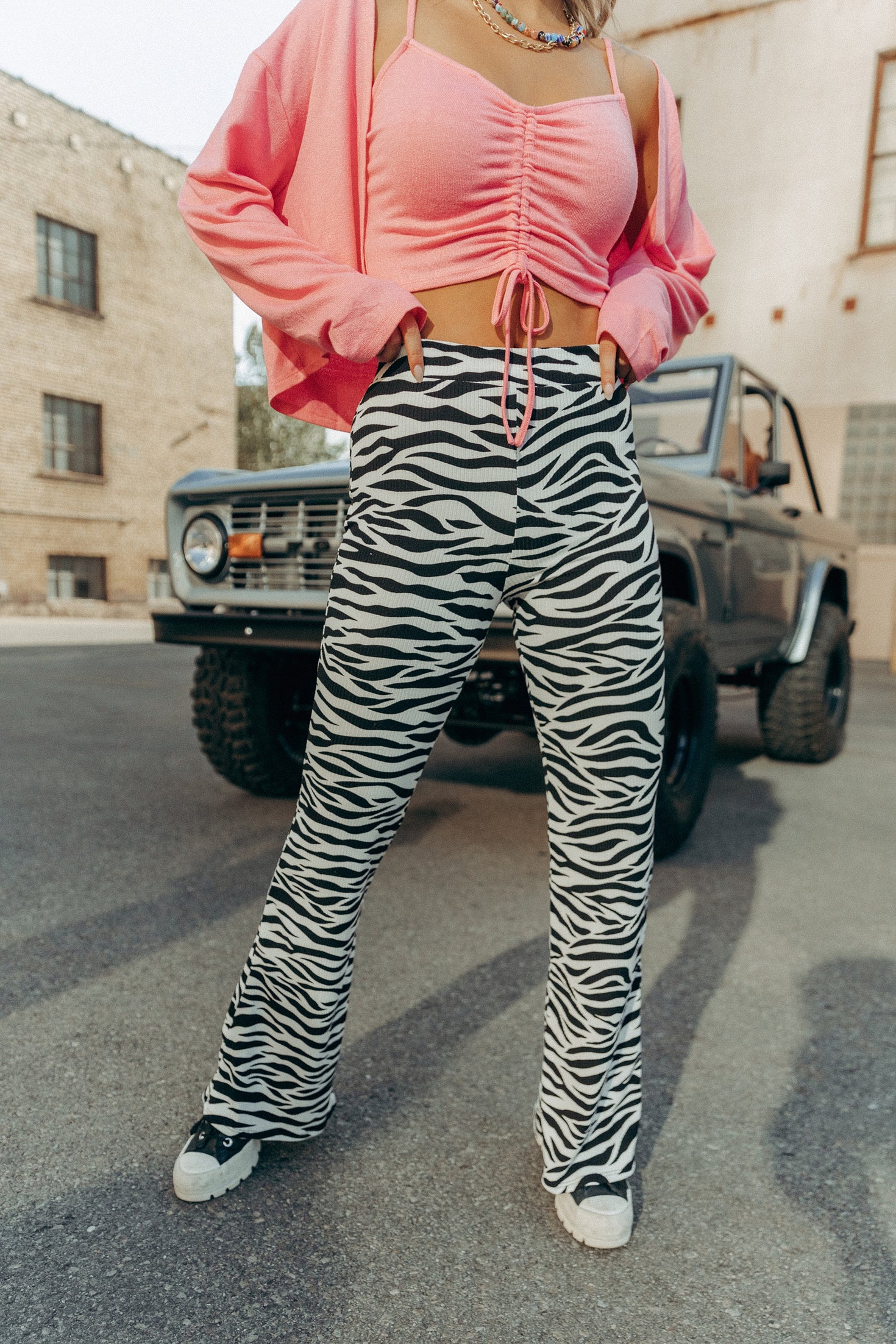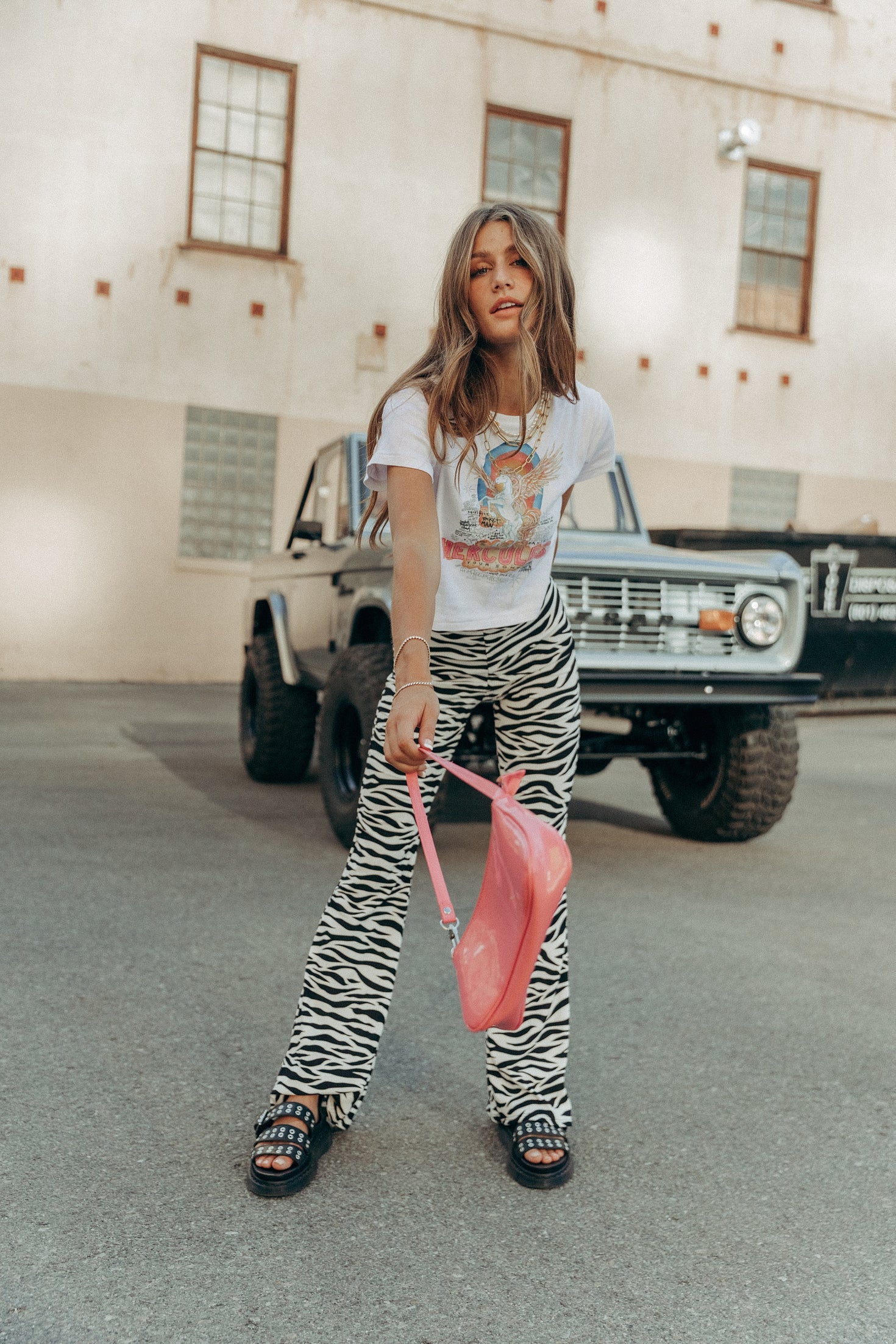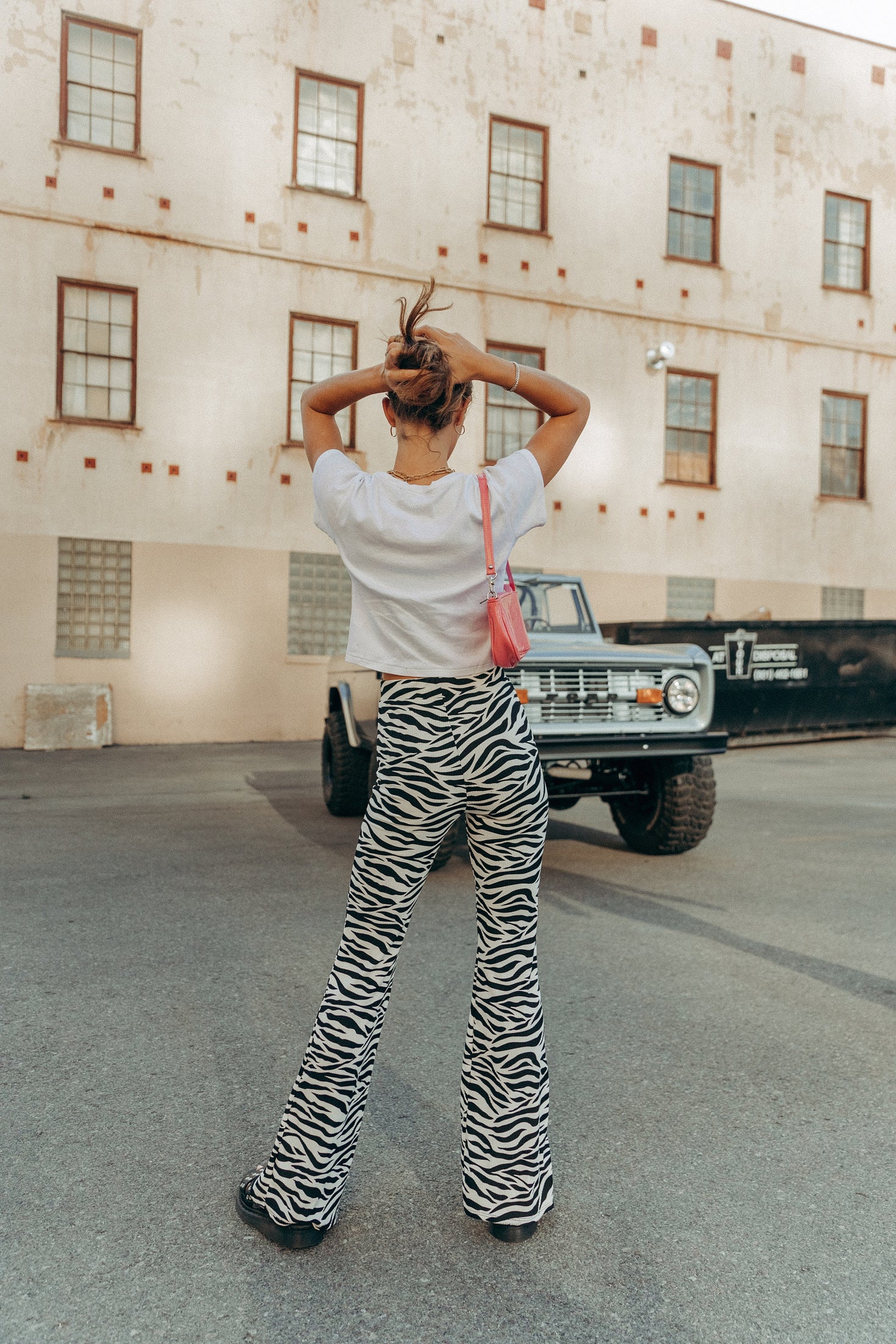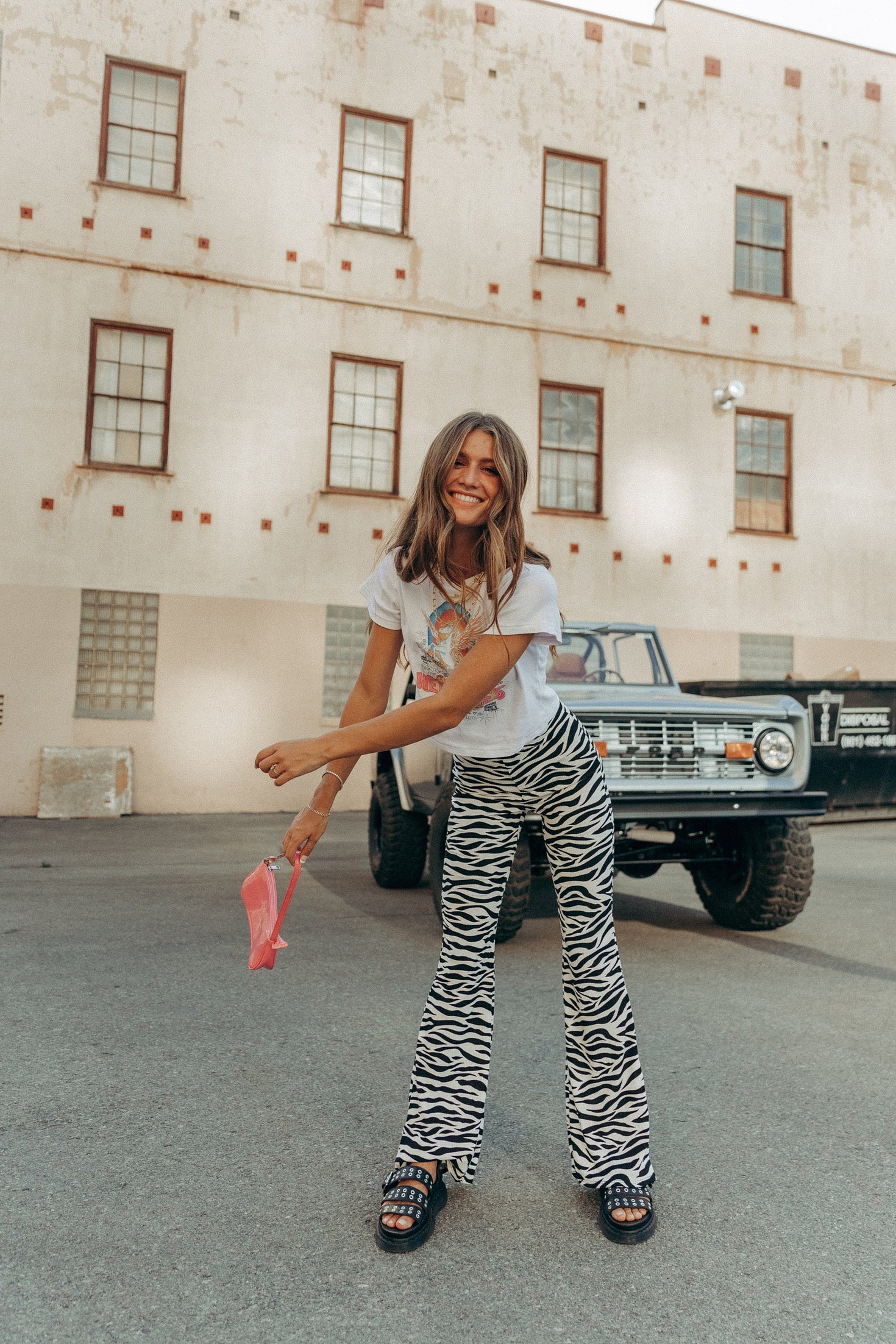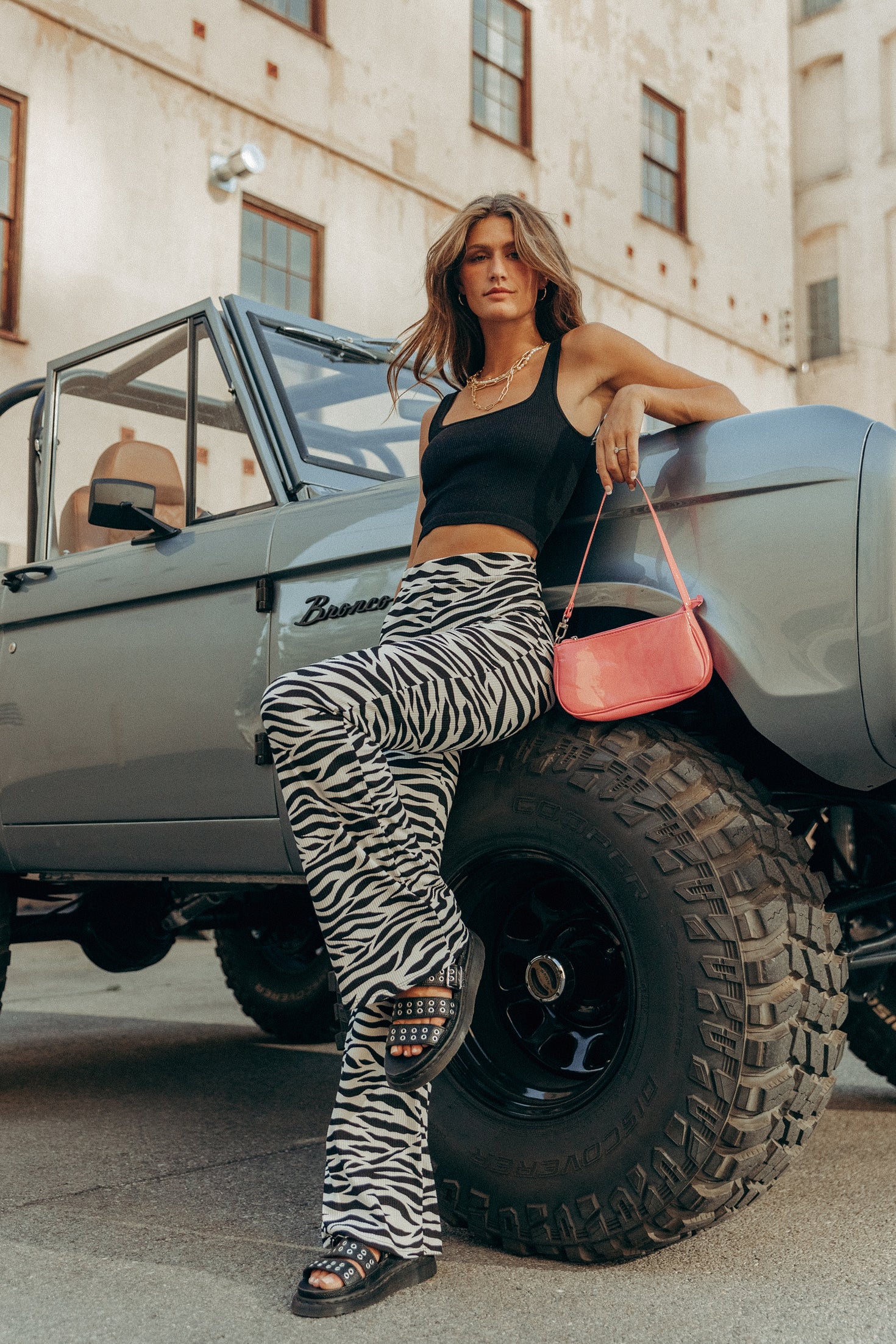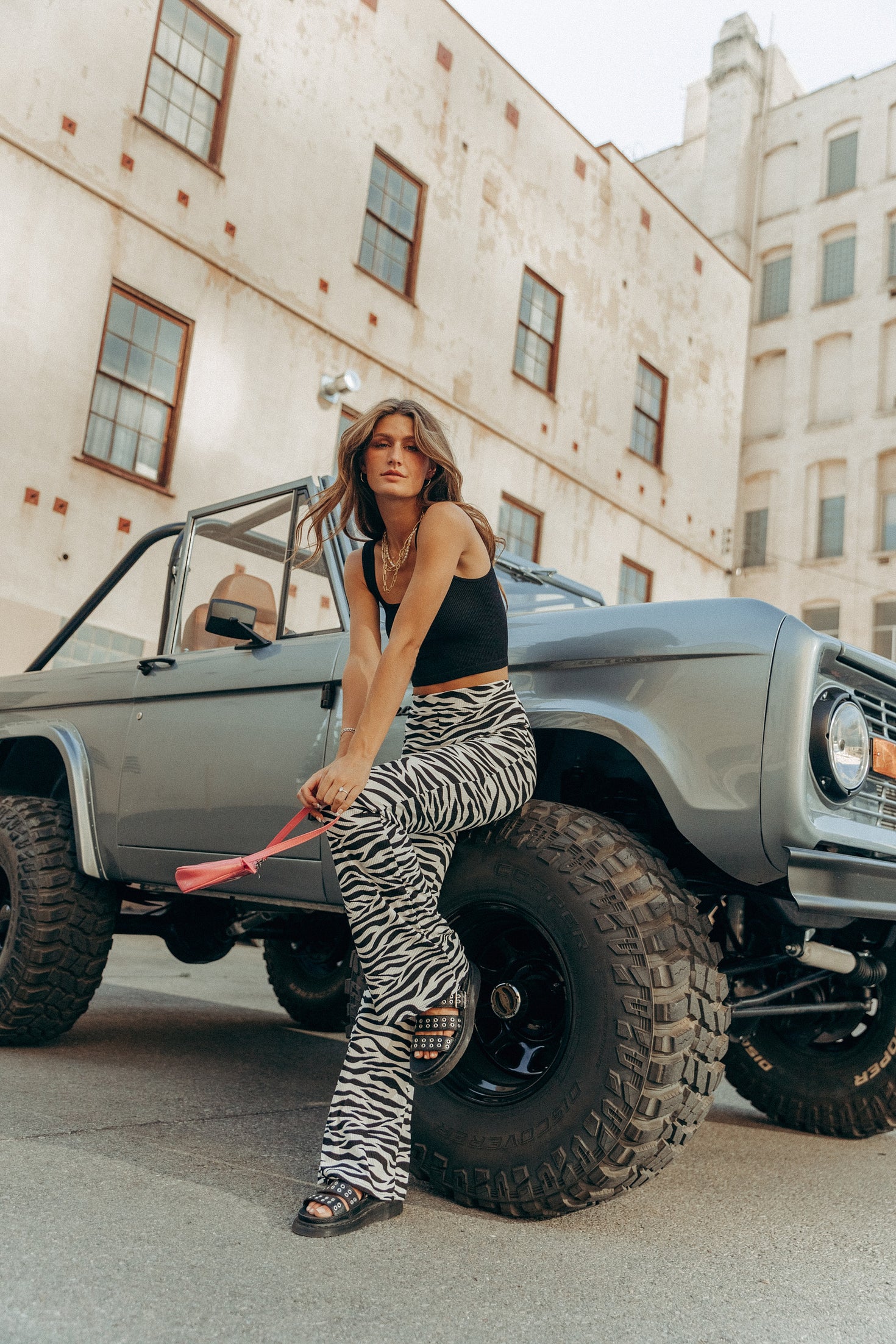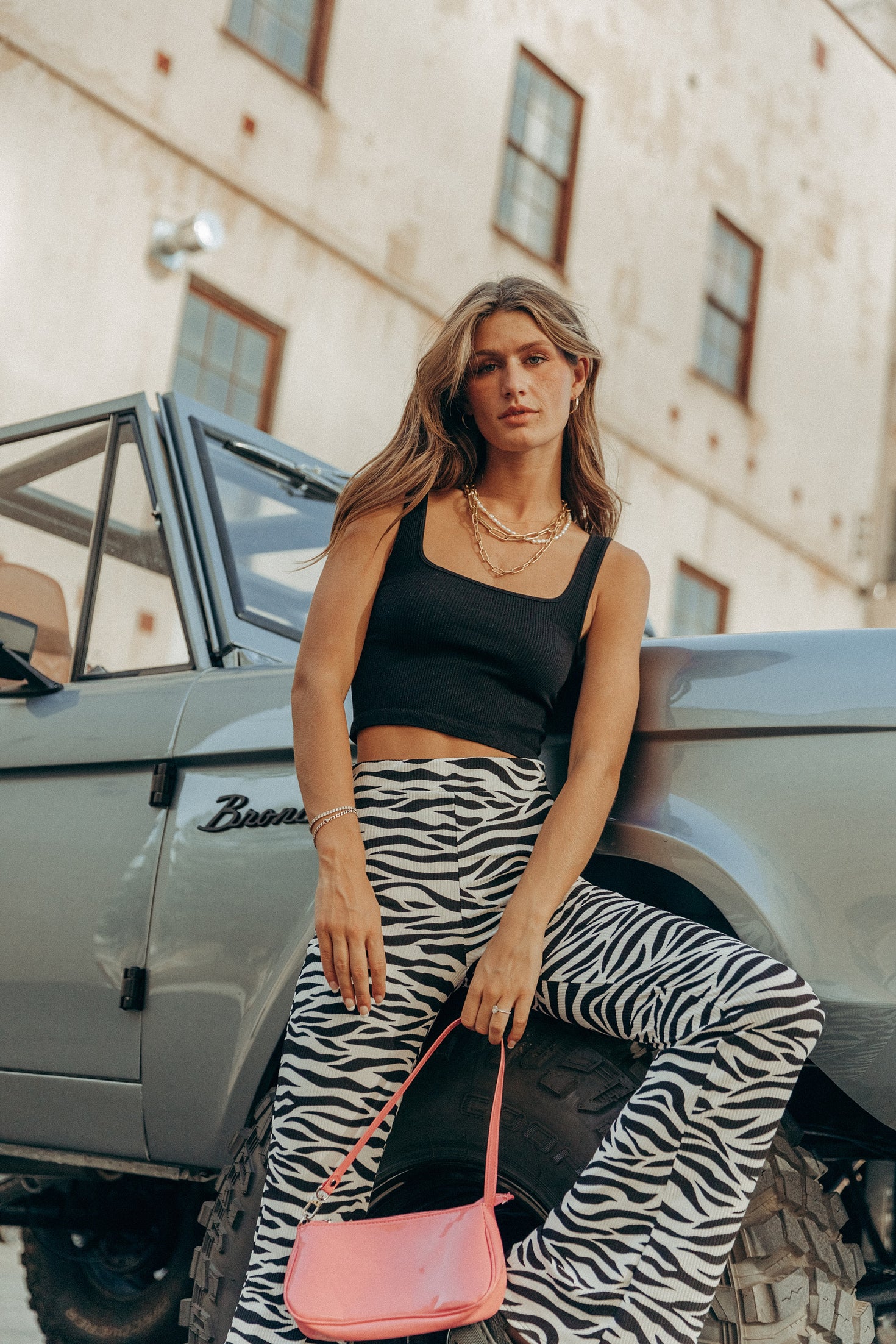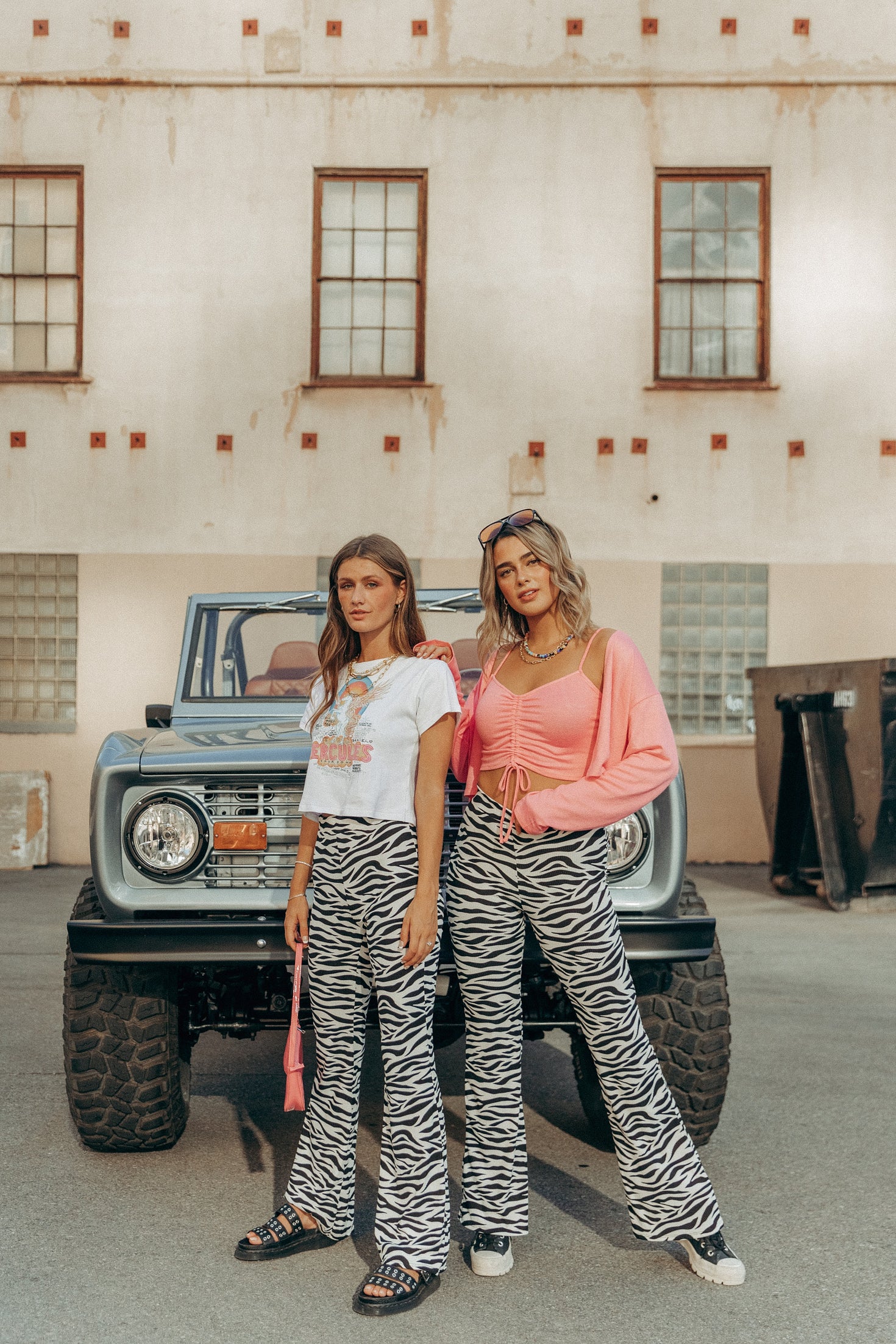 PRODUCT INFORMATION
CUSTOMER REVIEWS
PRODUCT INFORMATION
Only the best of feelings for our Show Your Stripes Pants. Aren't they perfect? 2021 is really giving us all the animal prints and we have never been happier about anything!!!! Chic on the streets, chic at brunch, chic at home, chic at the office, chic anywhere with these pants. Could you ask for anything better?! 
Why we love it:
The print. Duh.
High quality for a KILLLLERRRRR price tag 
Ribbed material (drooling!!!!)
Slight flare at the leg which makes you look soooo long baby!!!!!
The fit. YES
Elevates any fit 
Perfecttttt length (you too, shorties!!!<3)
Soooo stretchy but fits like a glove 
Chic as hell baby
Sizing:
Small: 0-4
Medium: 4-8
Large: 8-12
Runs true to size and has major stretch. Skye + Symone are wearing a size Small.