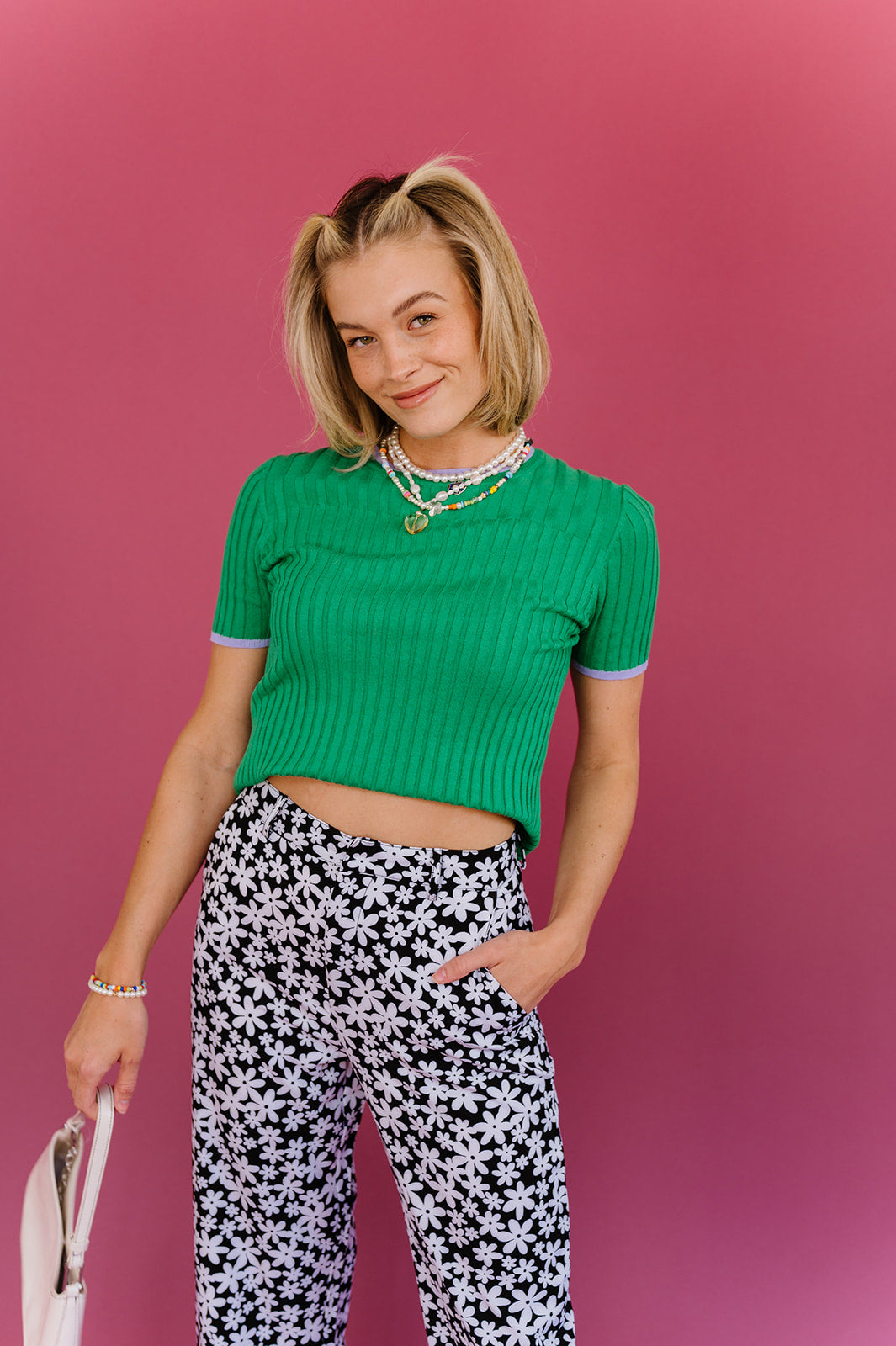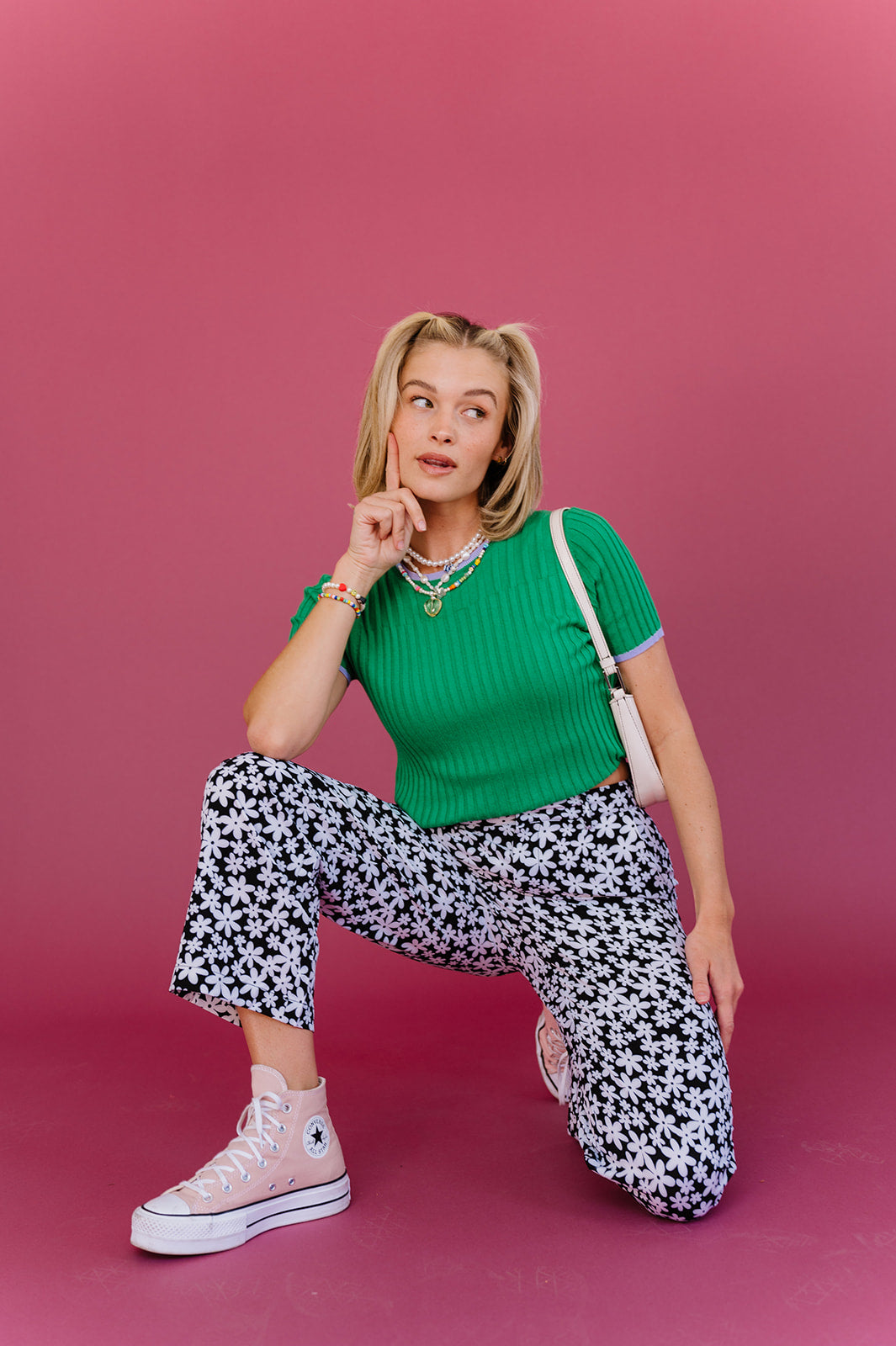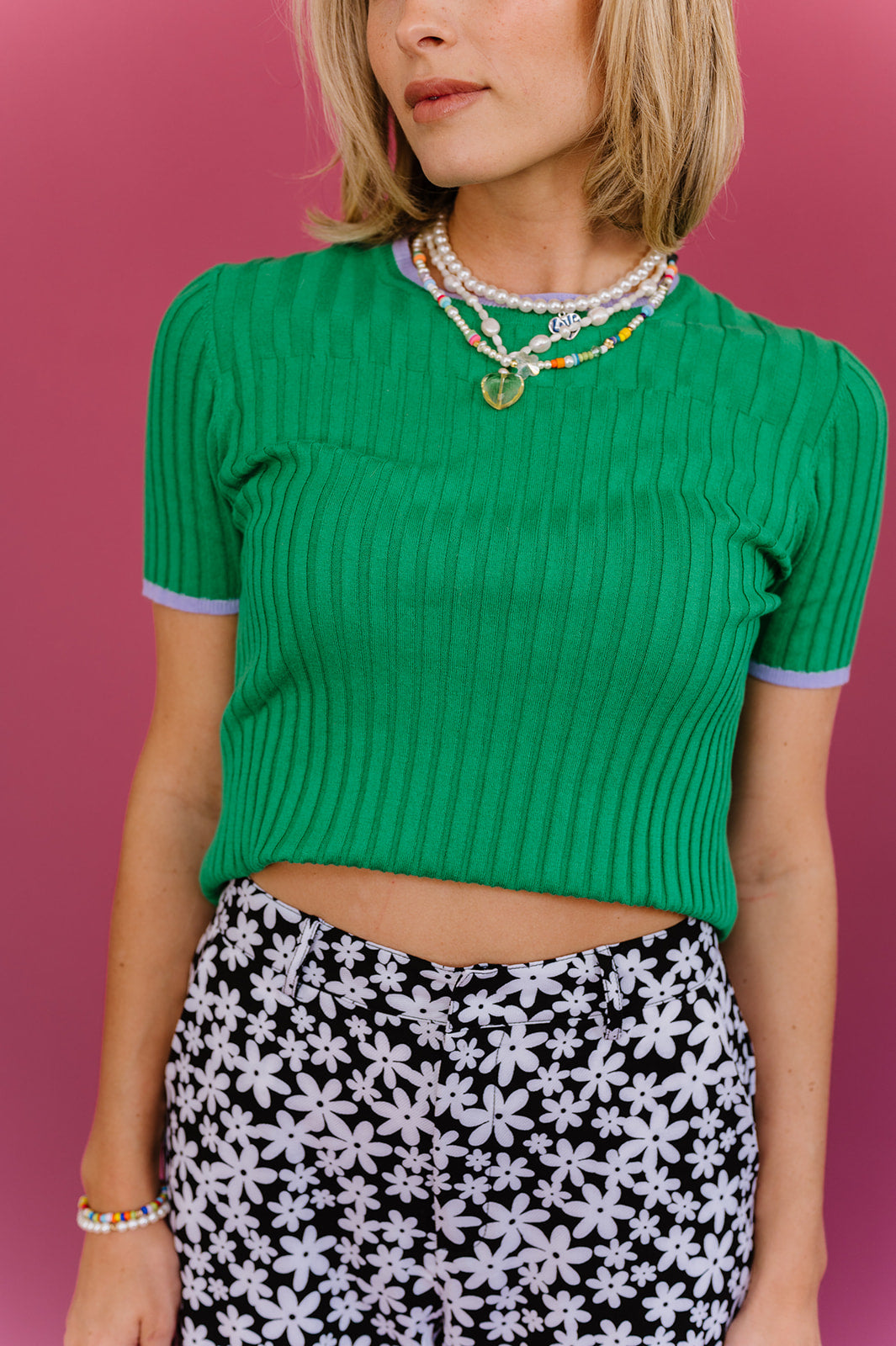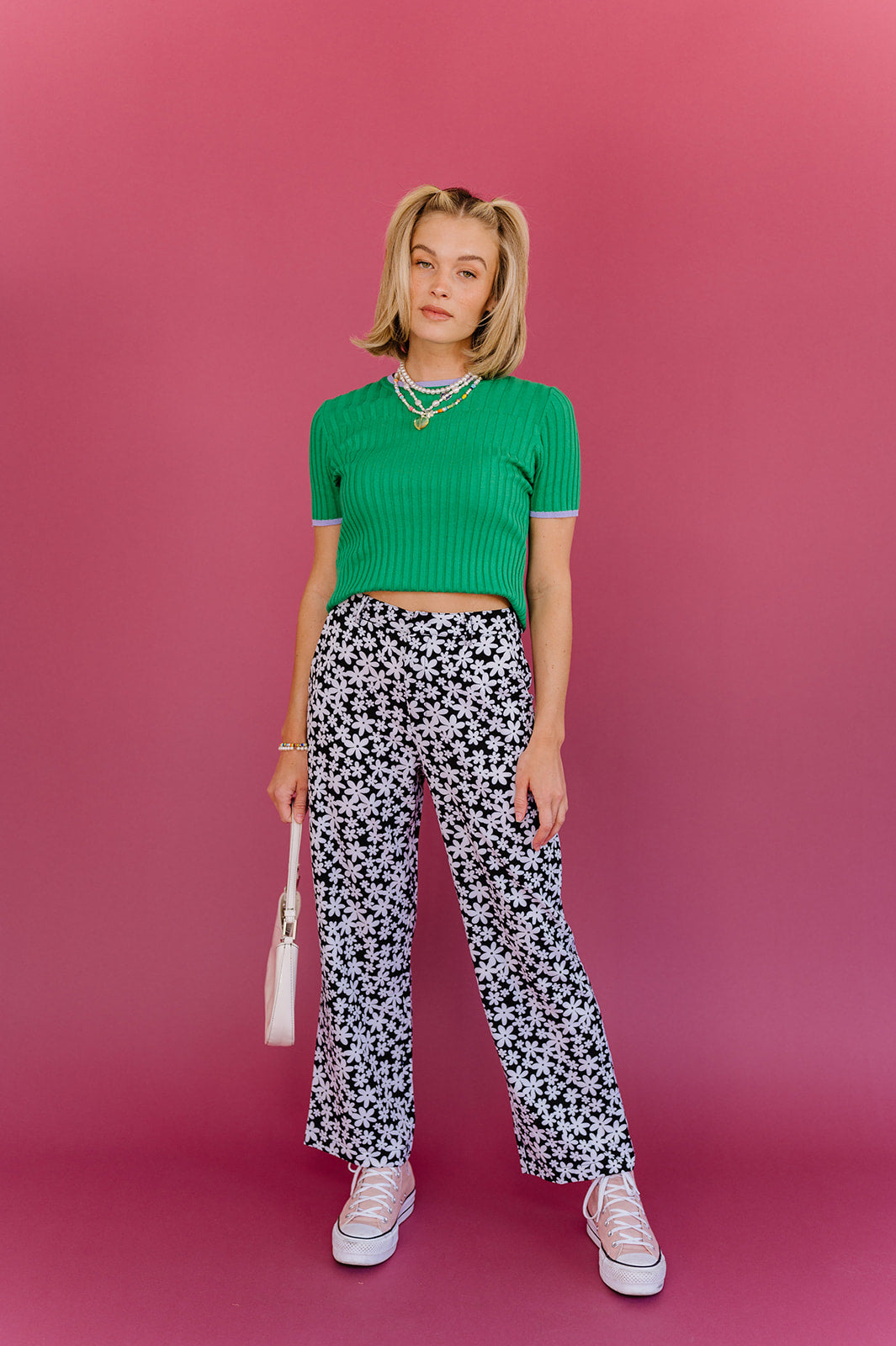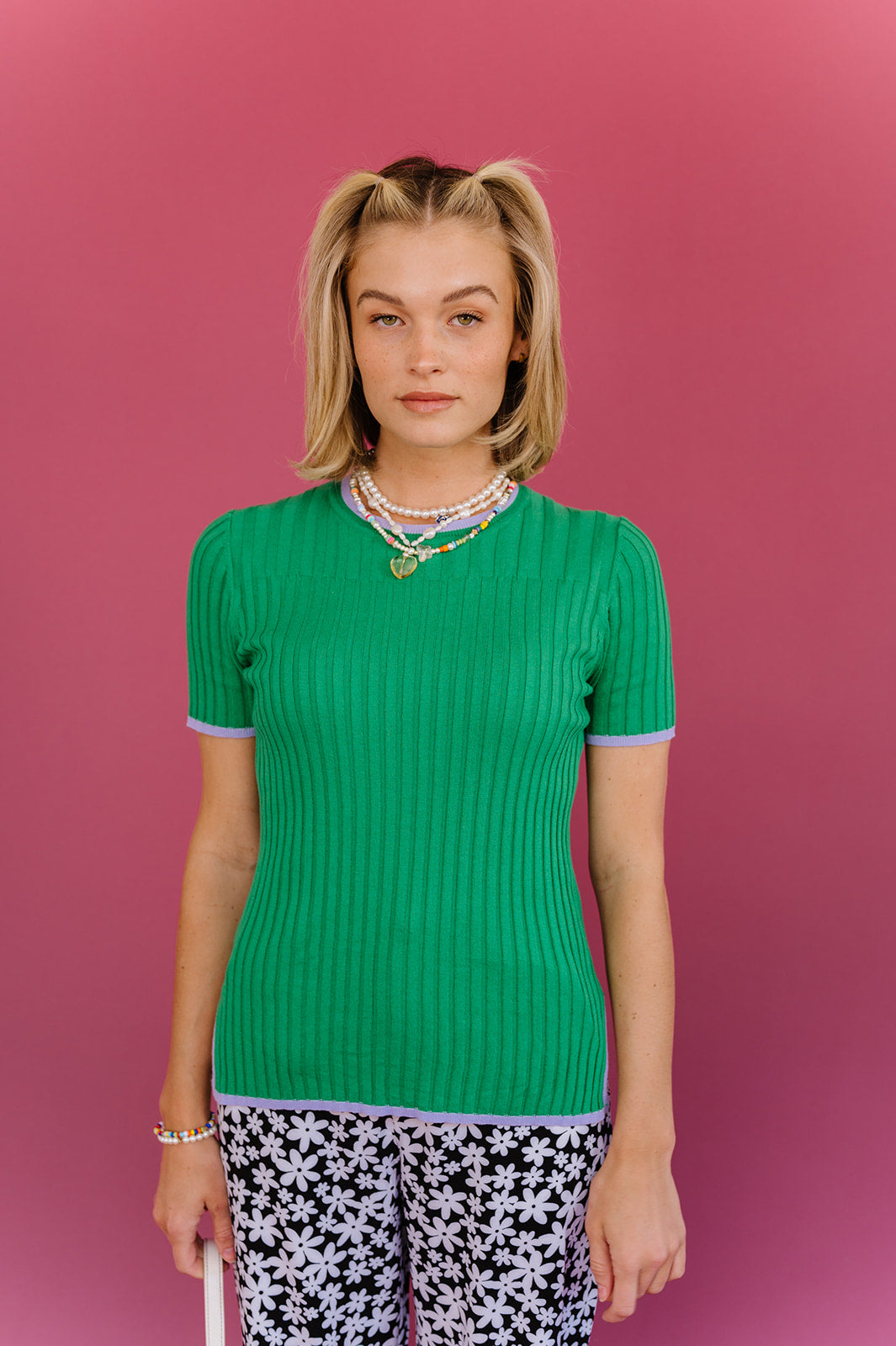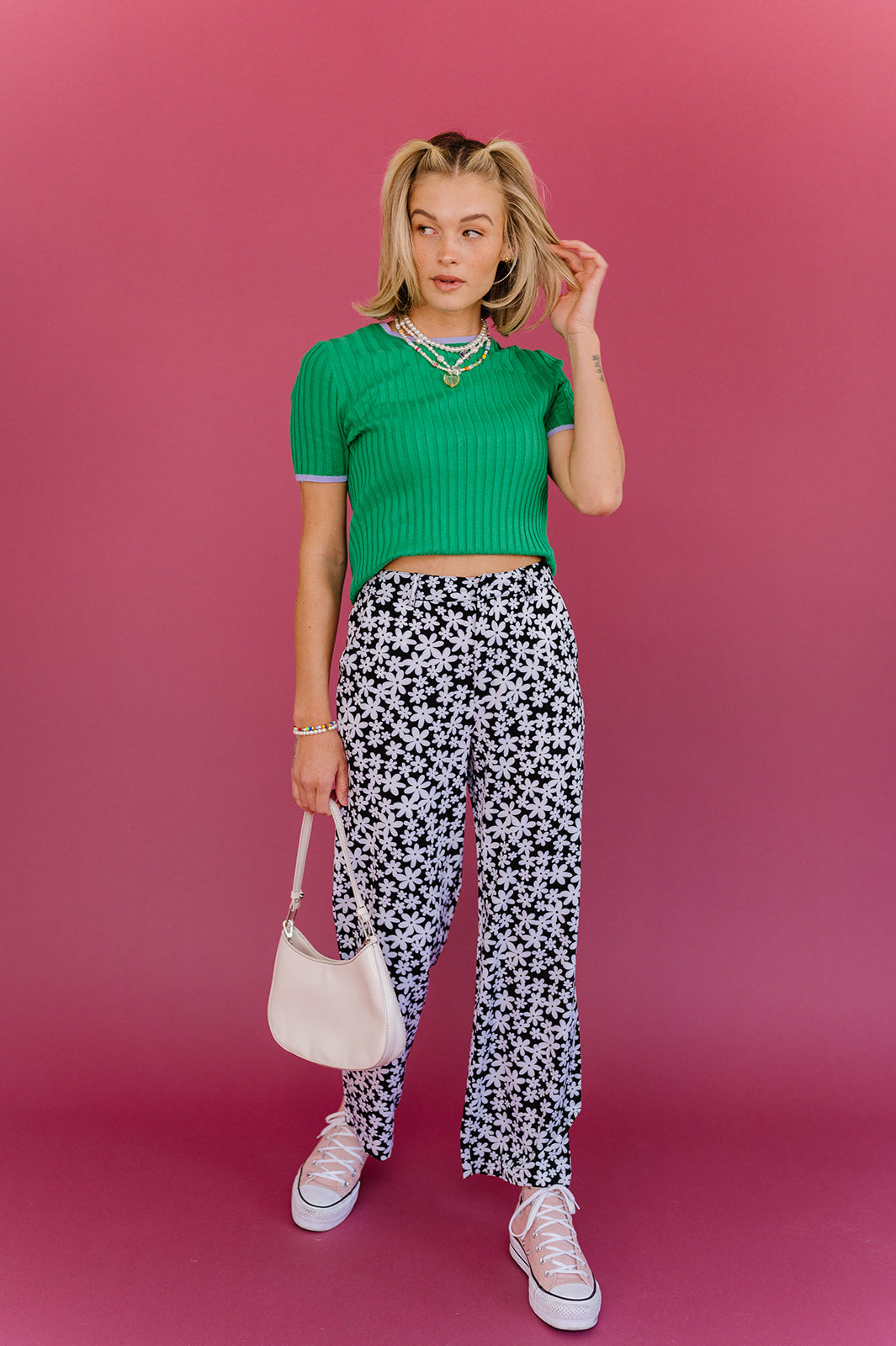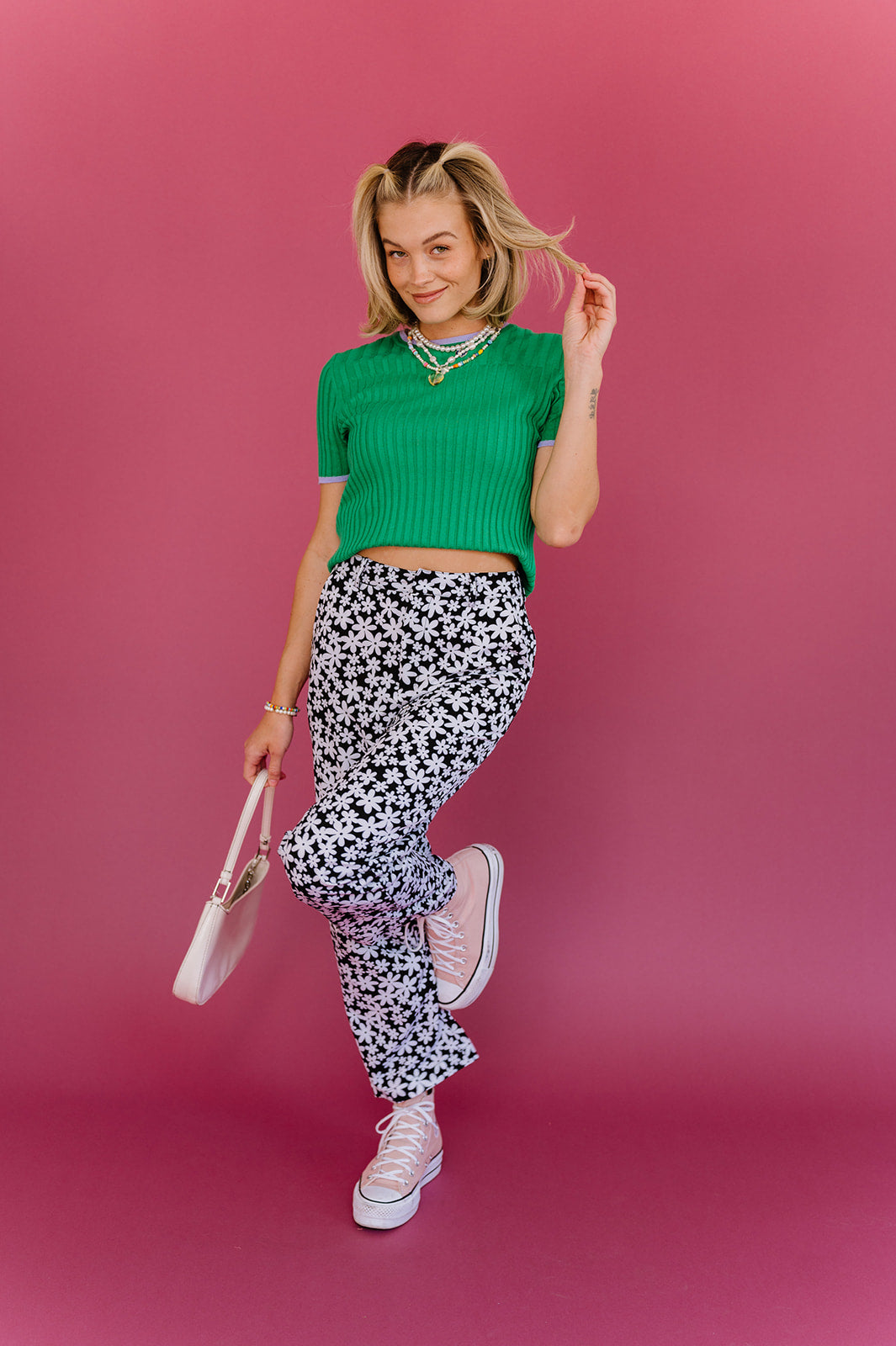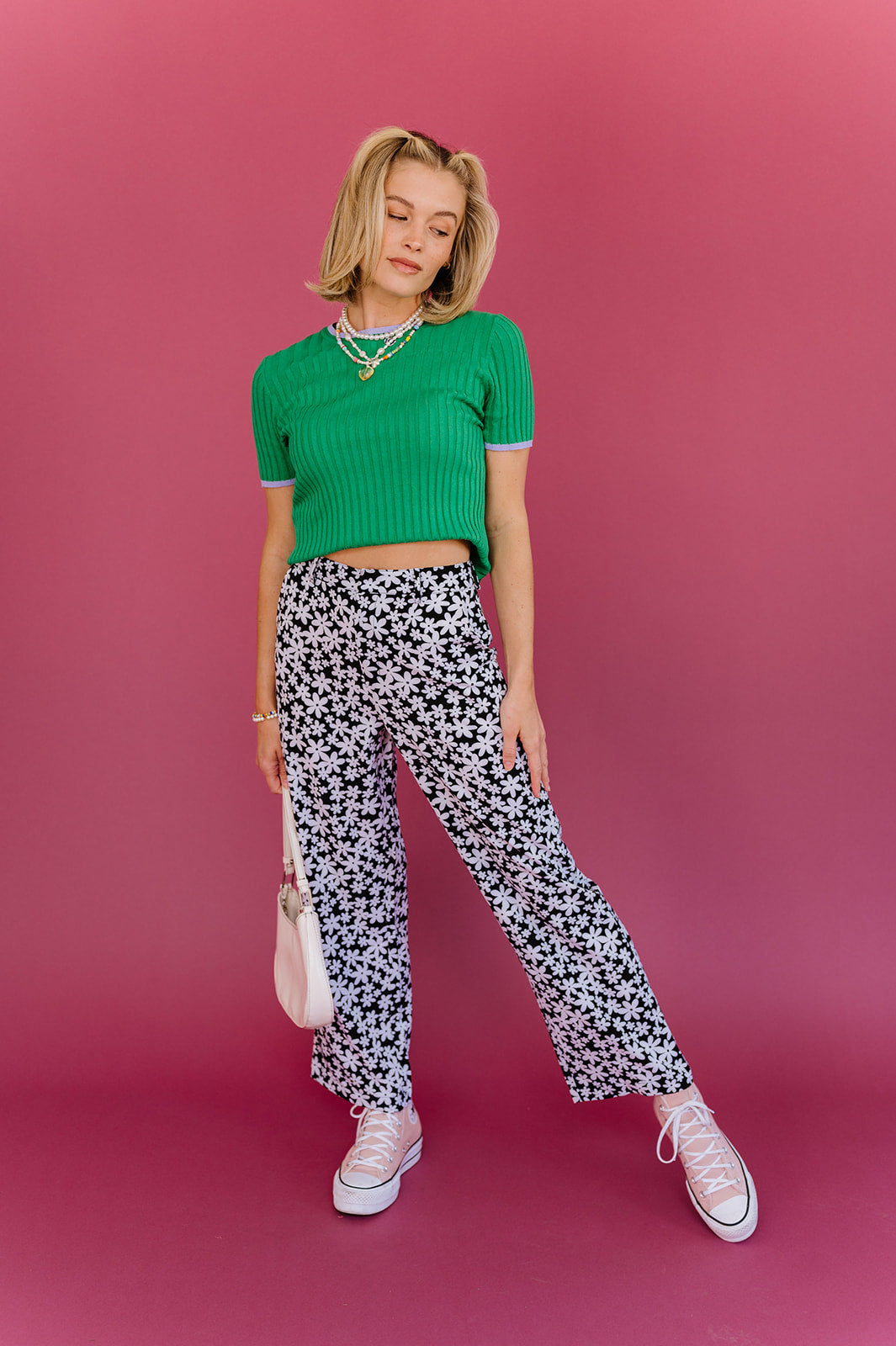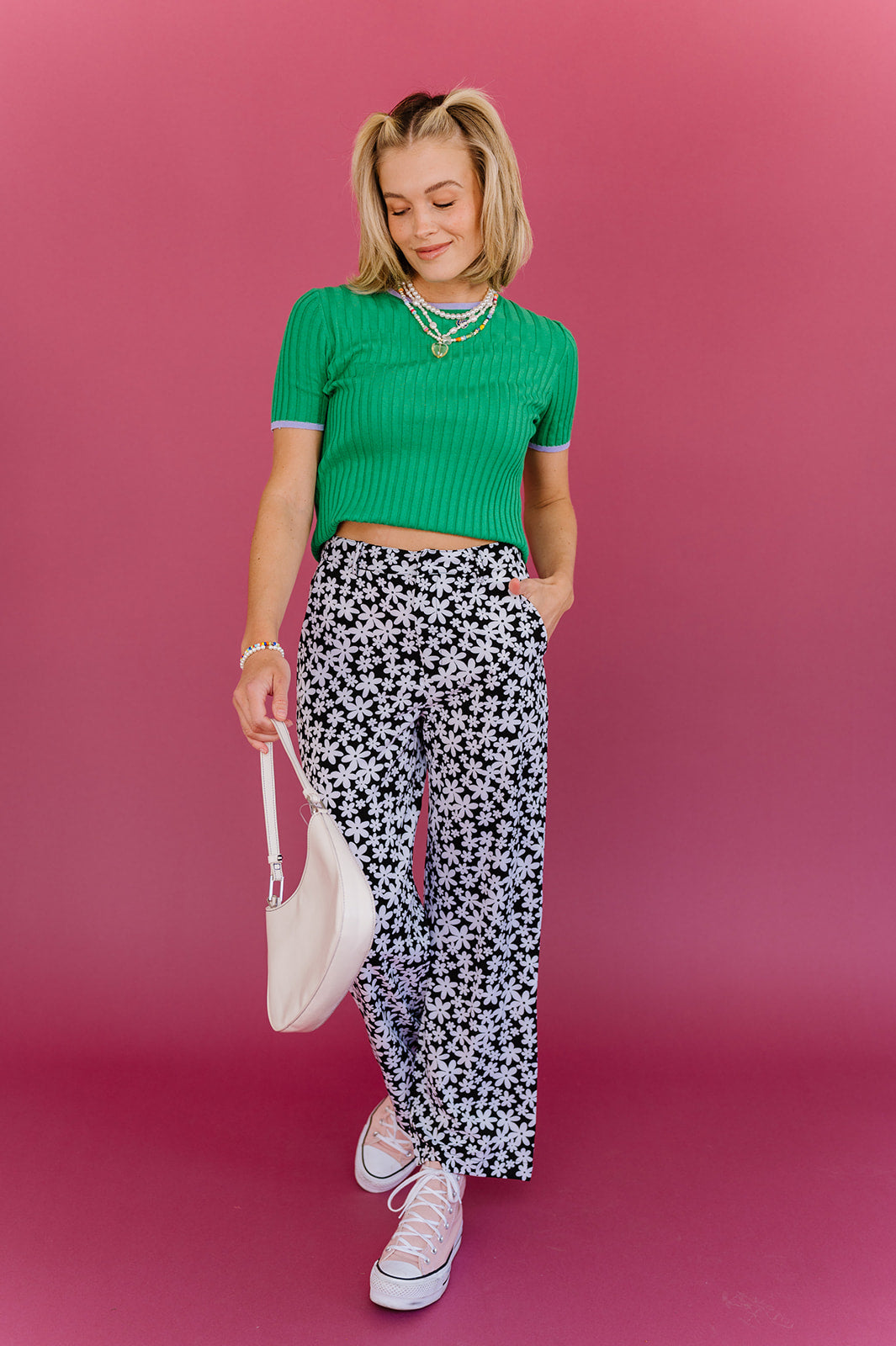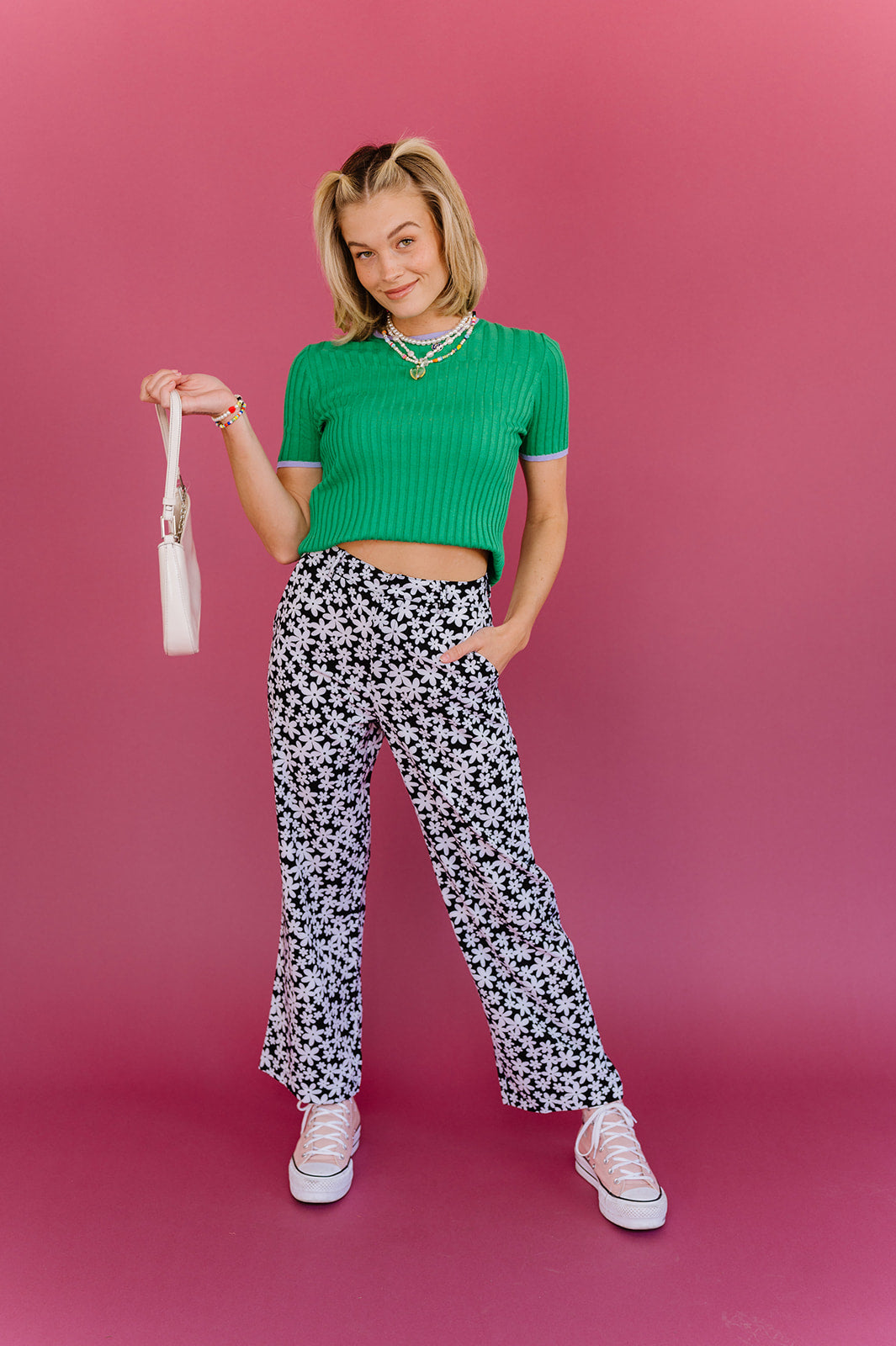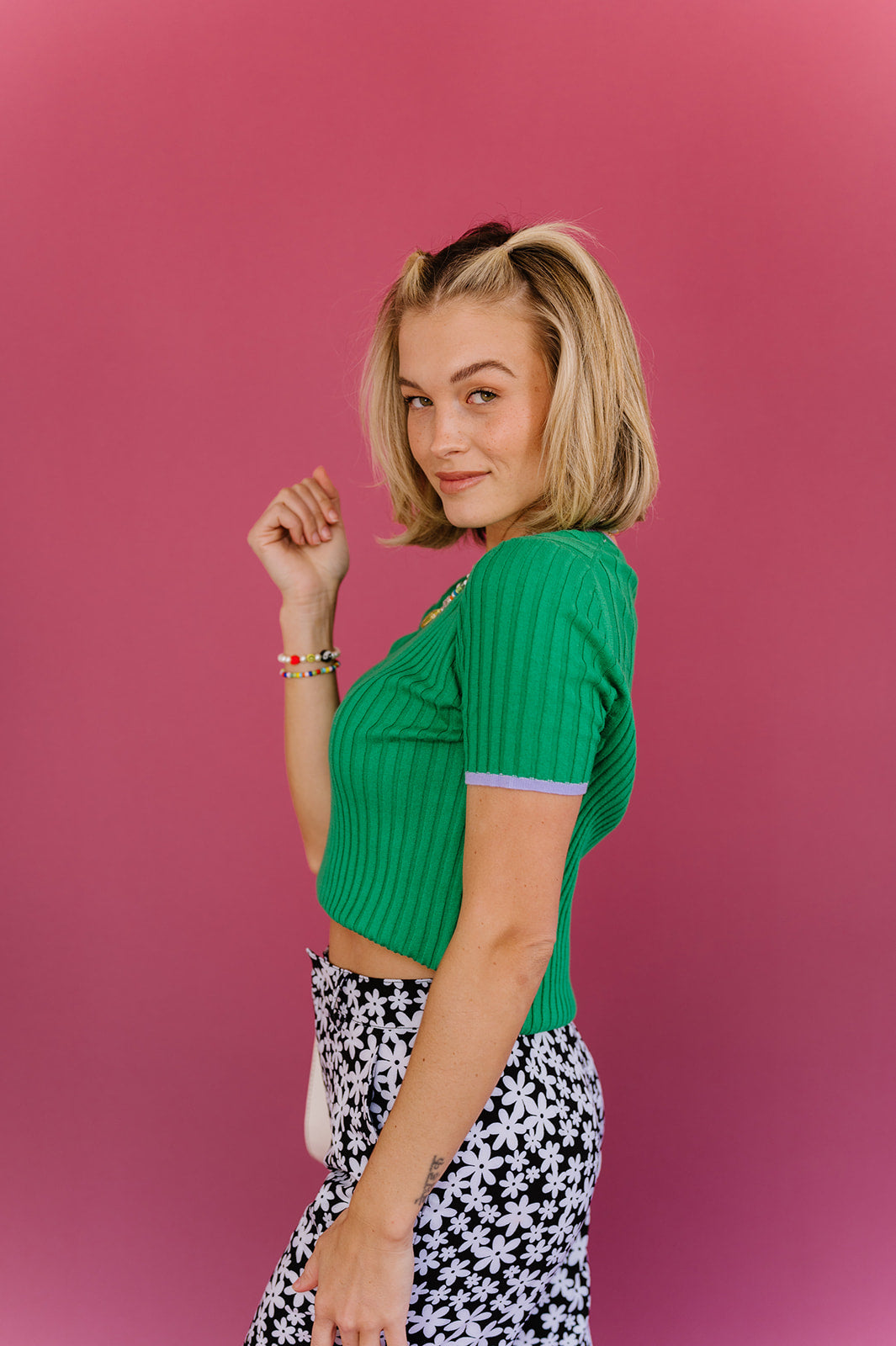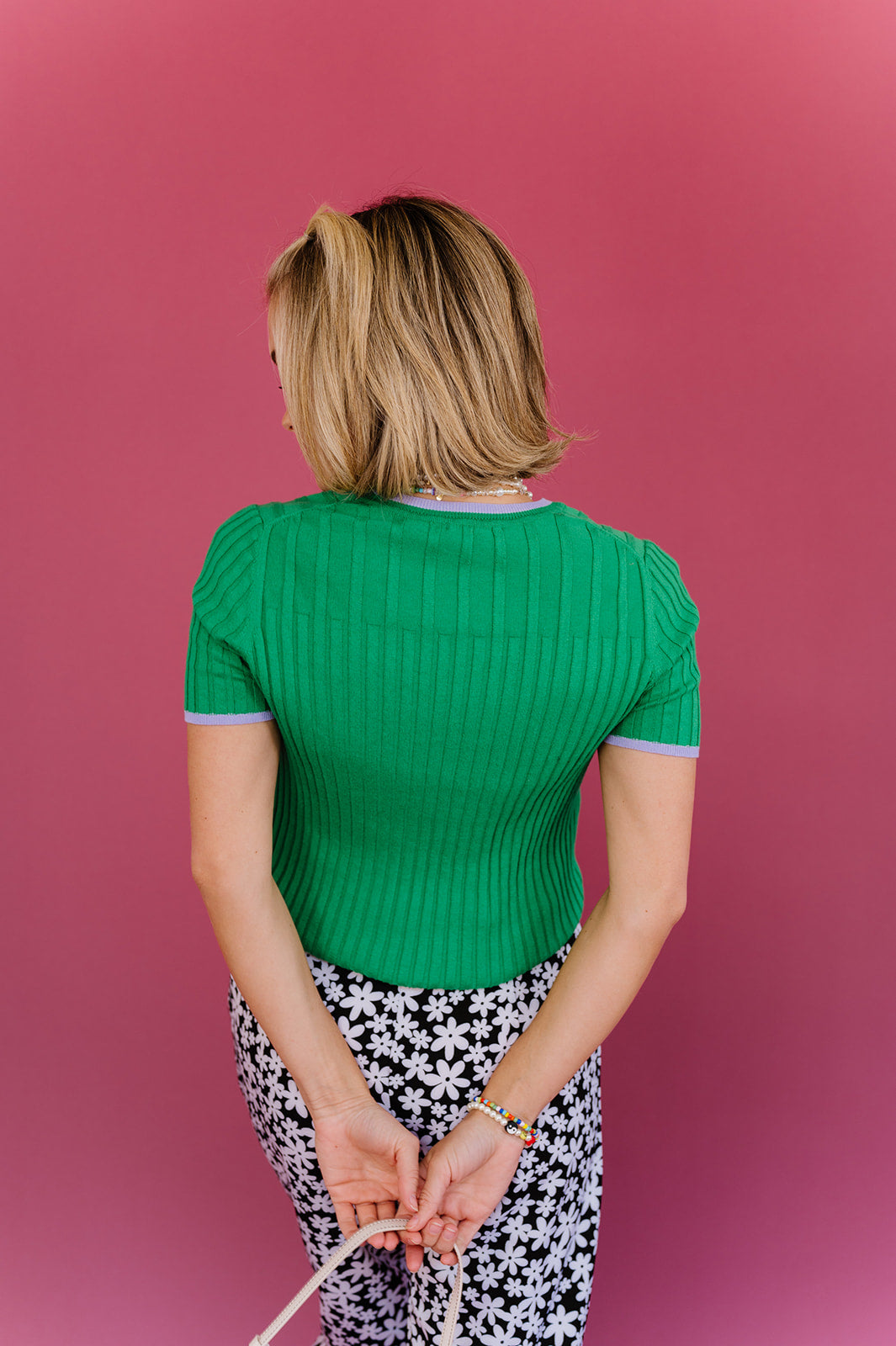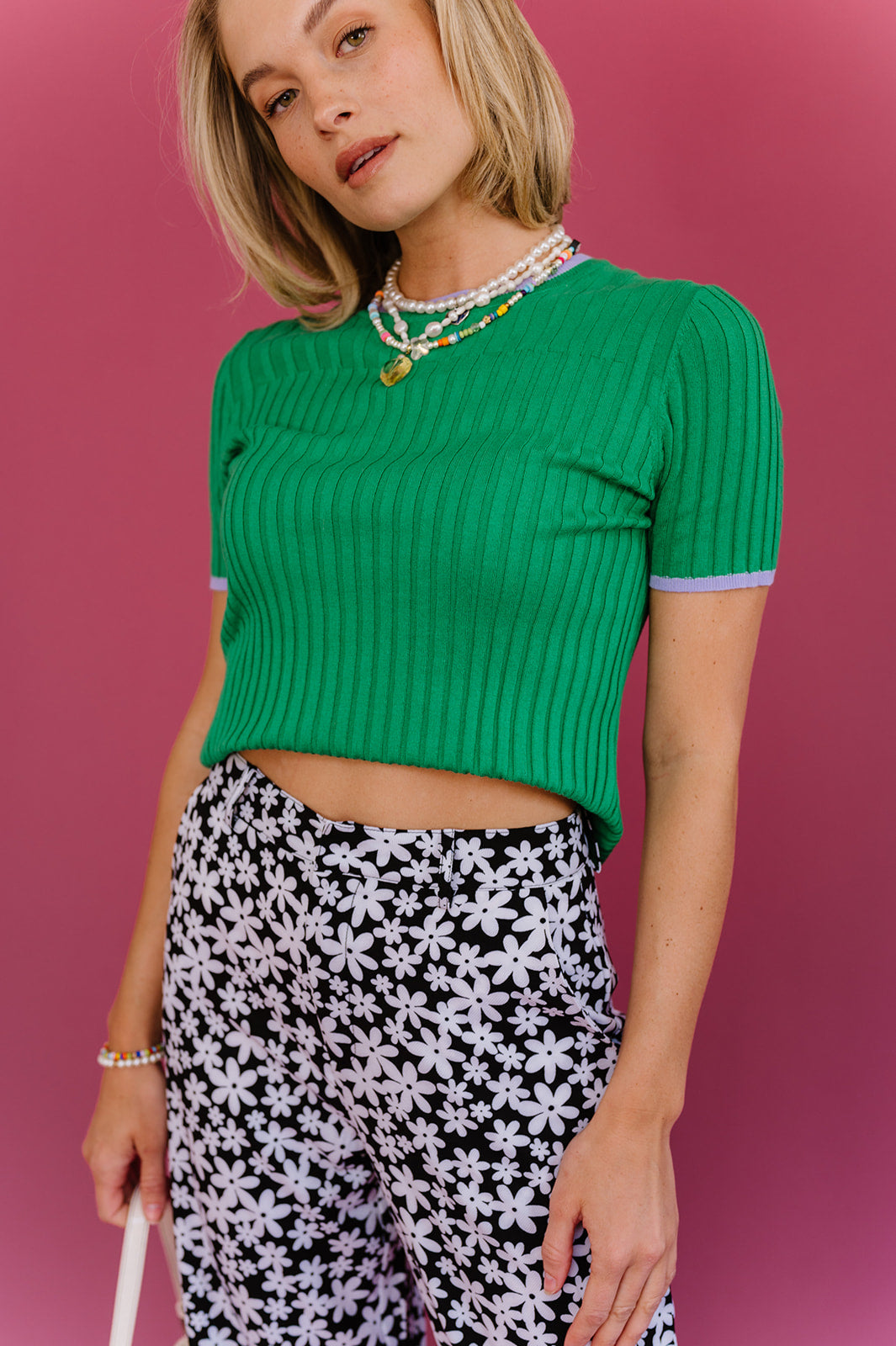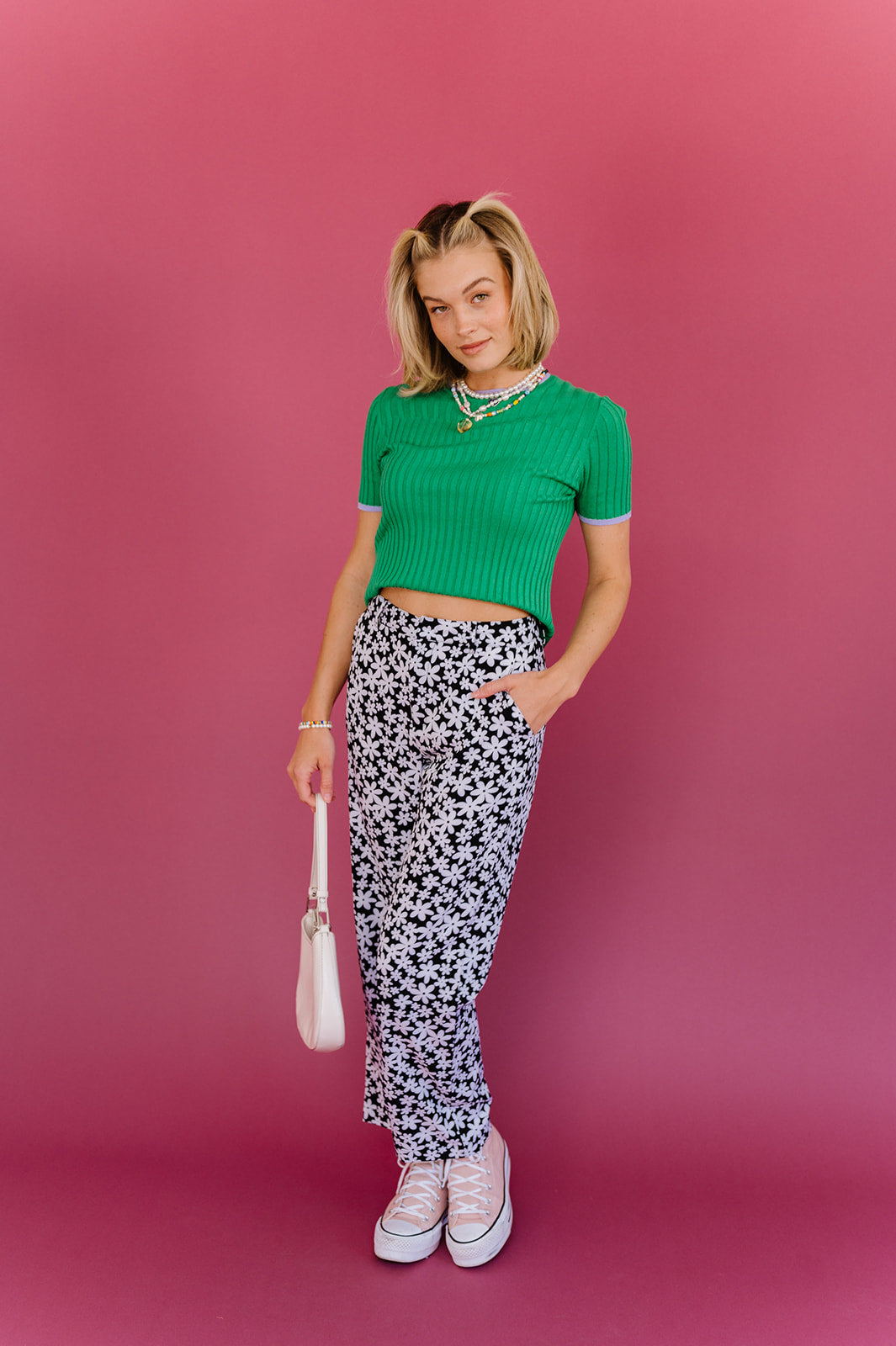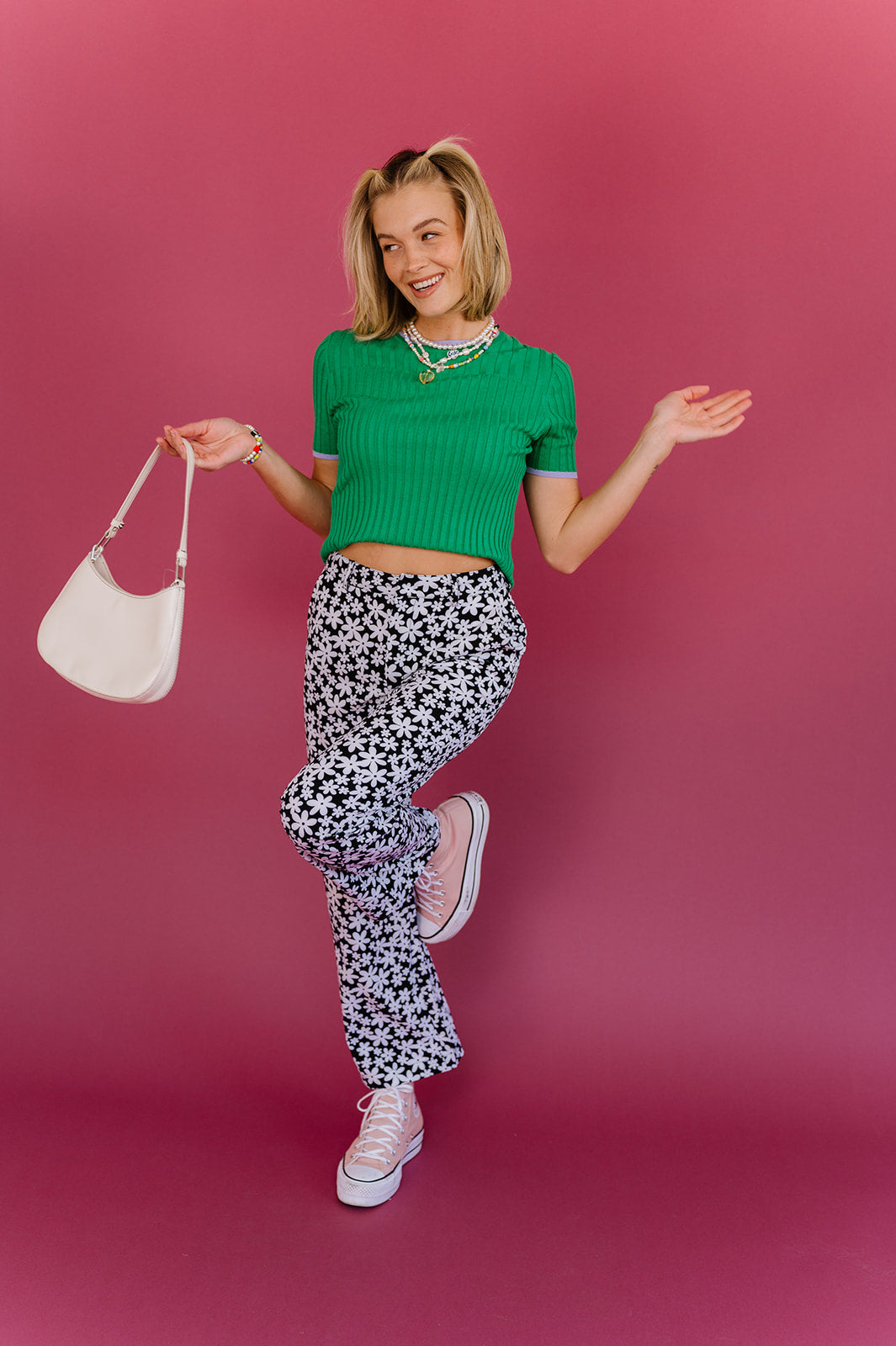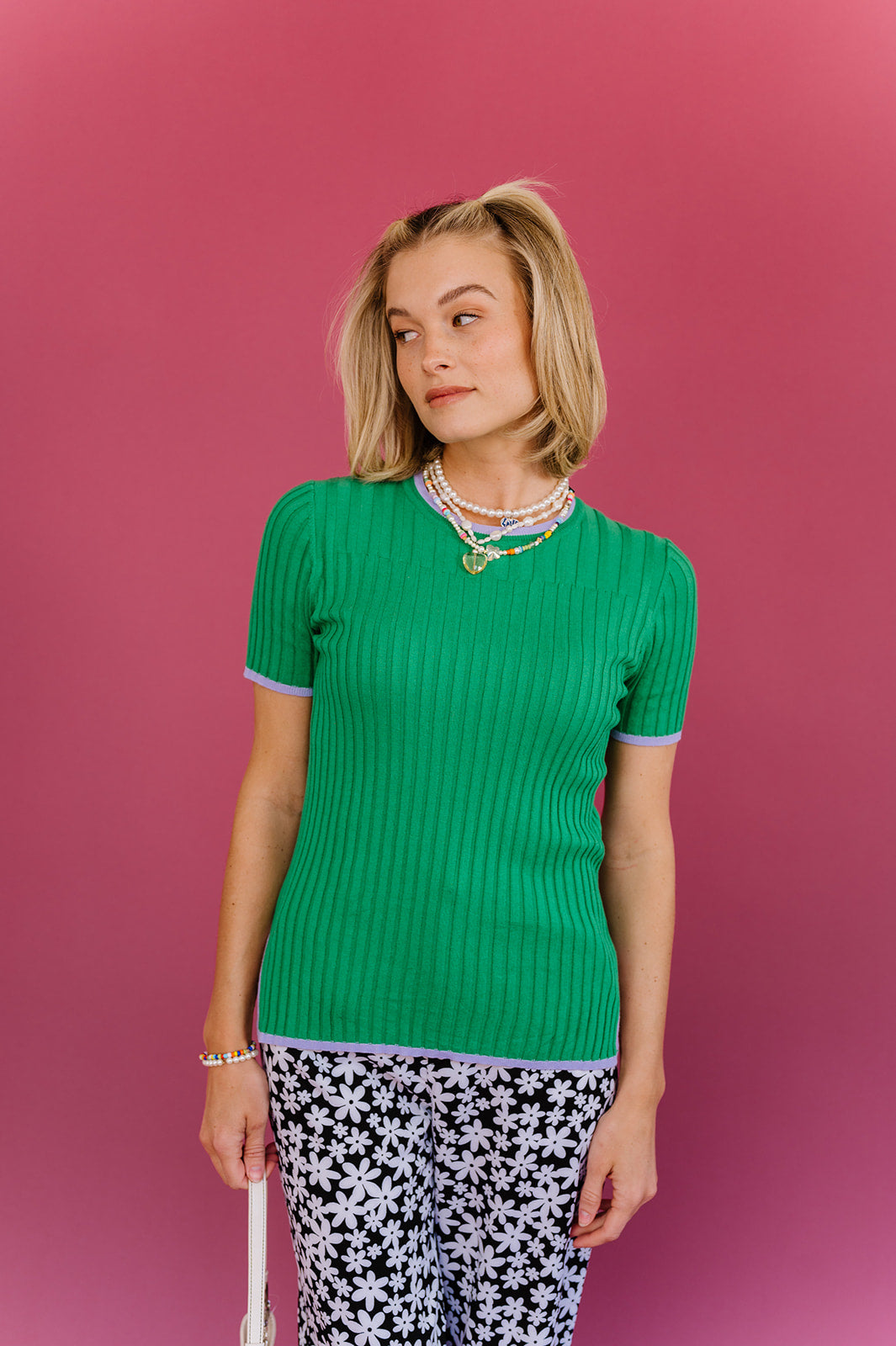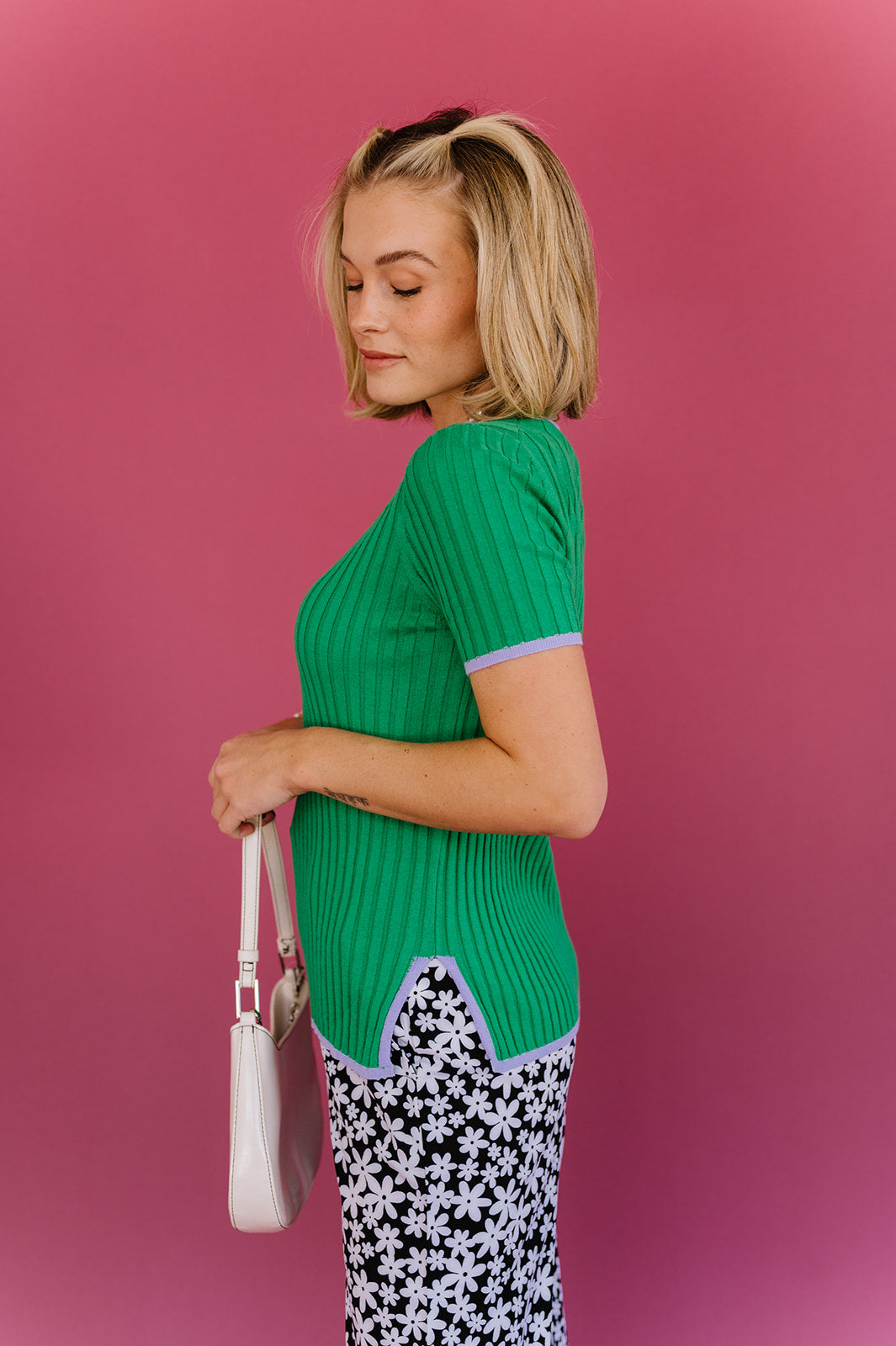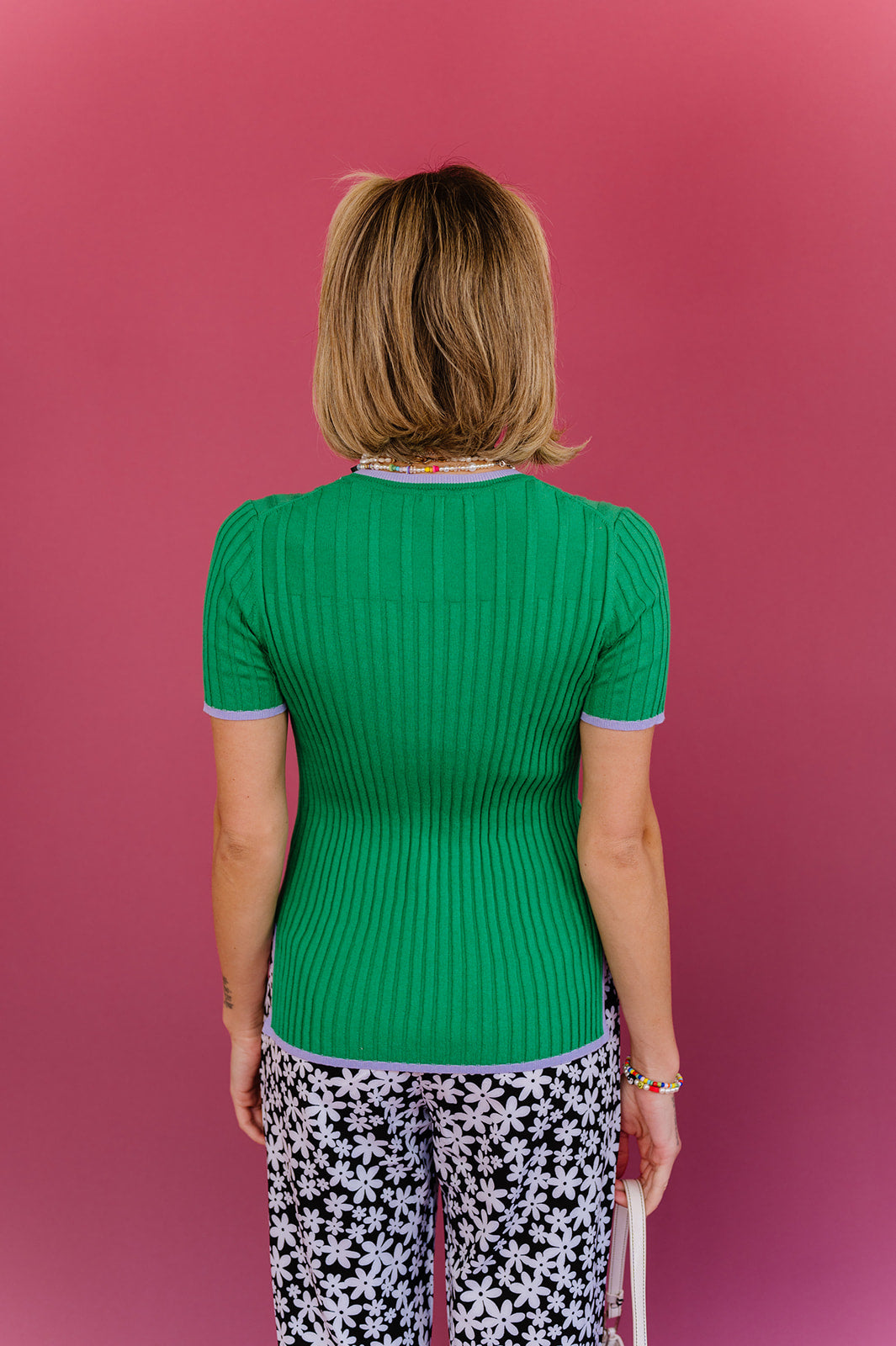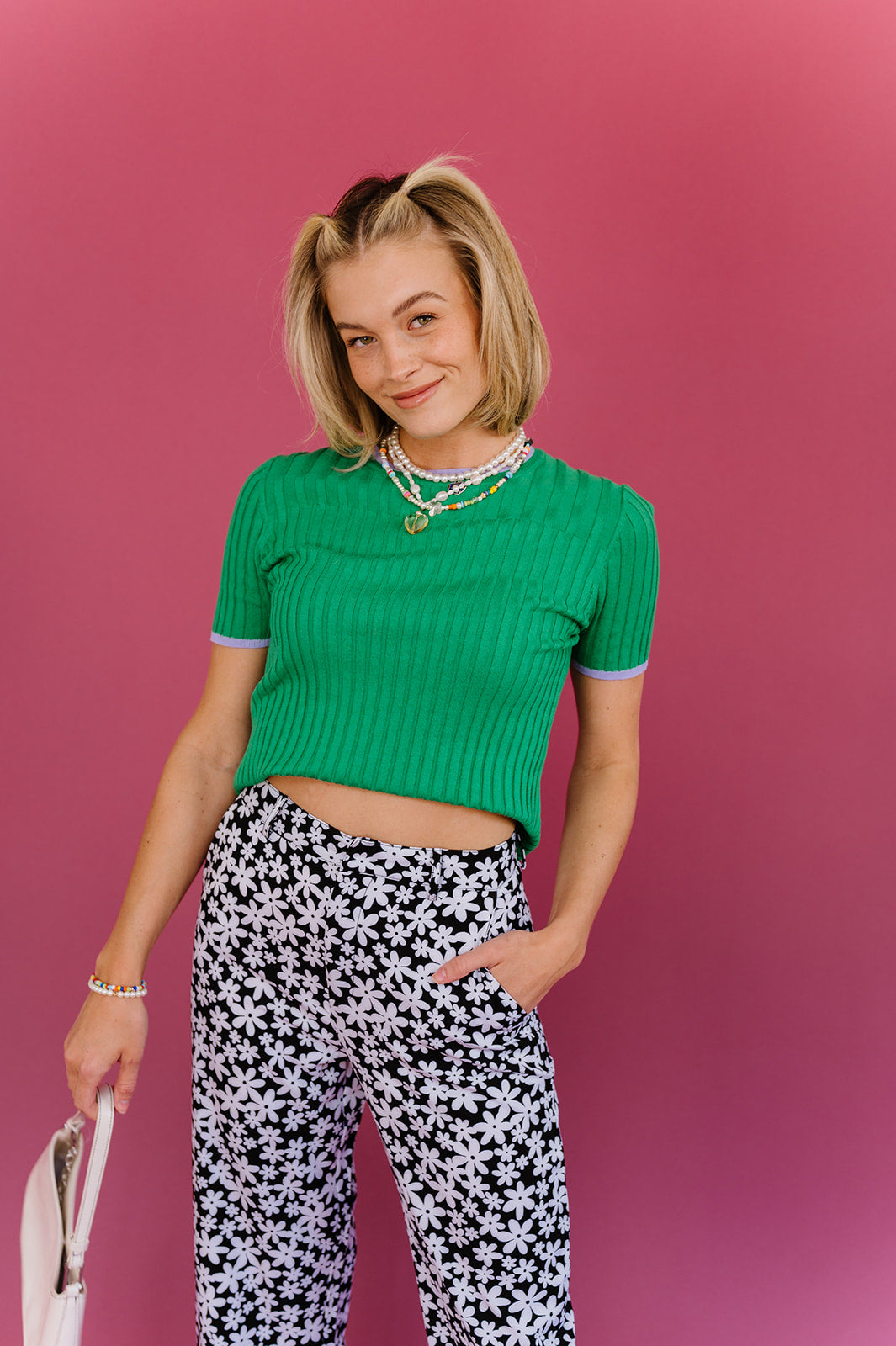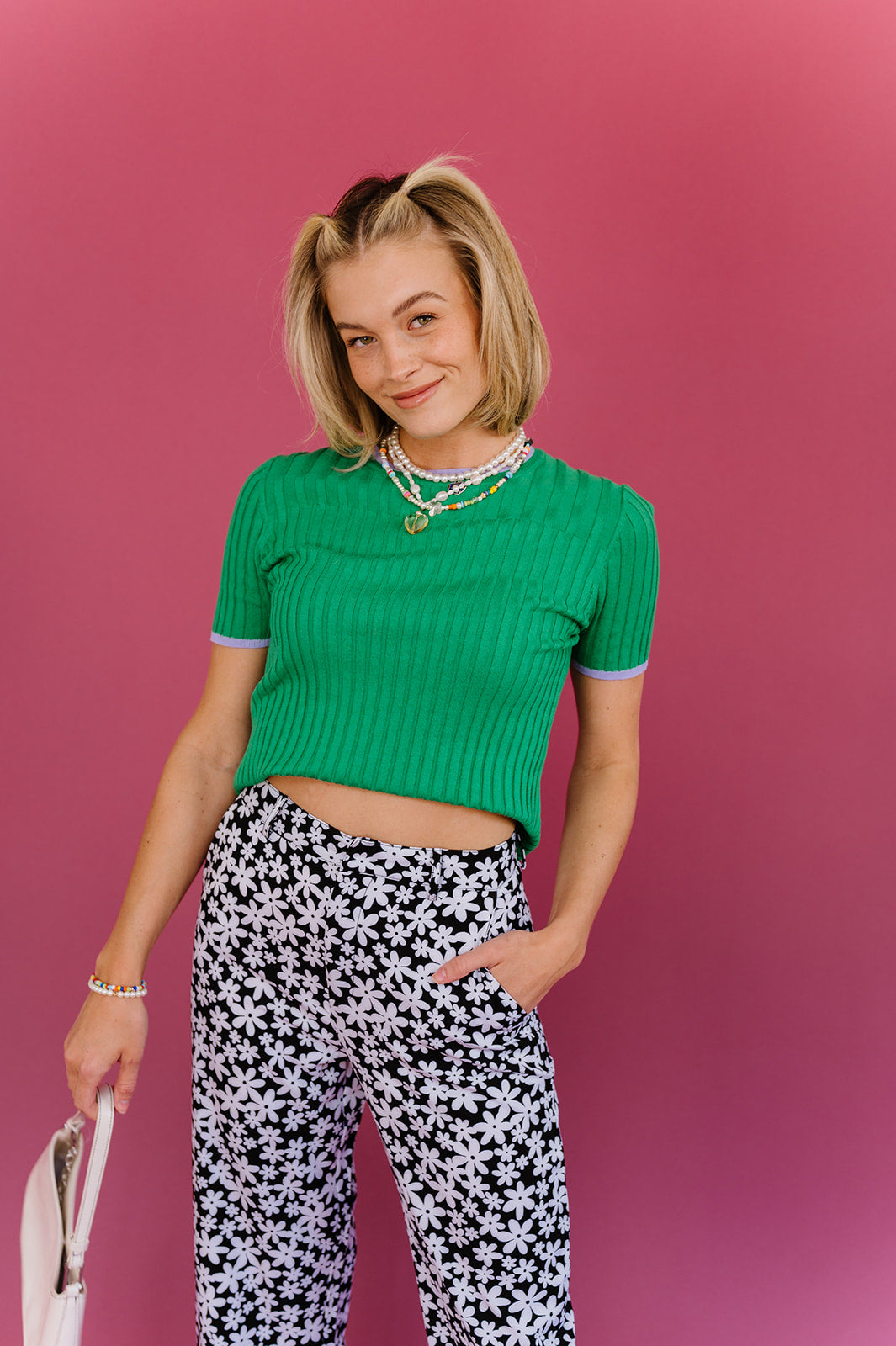 PRODUCT INFORMATION
CUSTOMER REVIEWS
PRODUCT INFORMATION
Oh, sorry! We can't talk right now, we're too busy swooning over our Melrose Ave Top. SERIOUSSSLLLLYYYY girl gang, we do not know how we have ever lived a life without our Melrose Ave Top. Absolutely our new staple piece and we will never stop talking about it! We have been wearing her nonstop and we have 0 regrets, and neither will you girl gang! When have we ever let you down?! Take our word for it and ADD TO CART! Run don't walk... she's hot! 
Why we love it:
Yummiest knit ever 
Colorrrrr 
So versatile 
Buttery soft 
Cozy af 
Chic 
Purple trim detail 
Ribbed to perfection 
New staple piece 
Basic but not-so-basic GO TO! 
TTS 
Sizing:
X-Small: 00-2
Small: 2-4
Medium: 4-8
Large: 8-12 
Runs true to size, hannah is 5'5 and wearing a size Small.