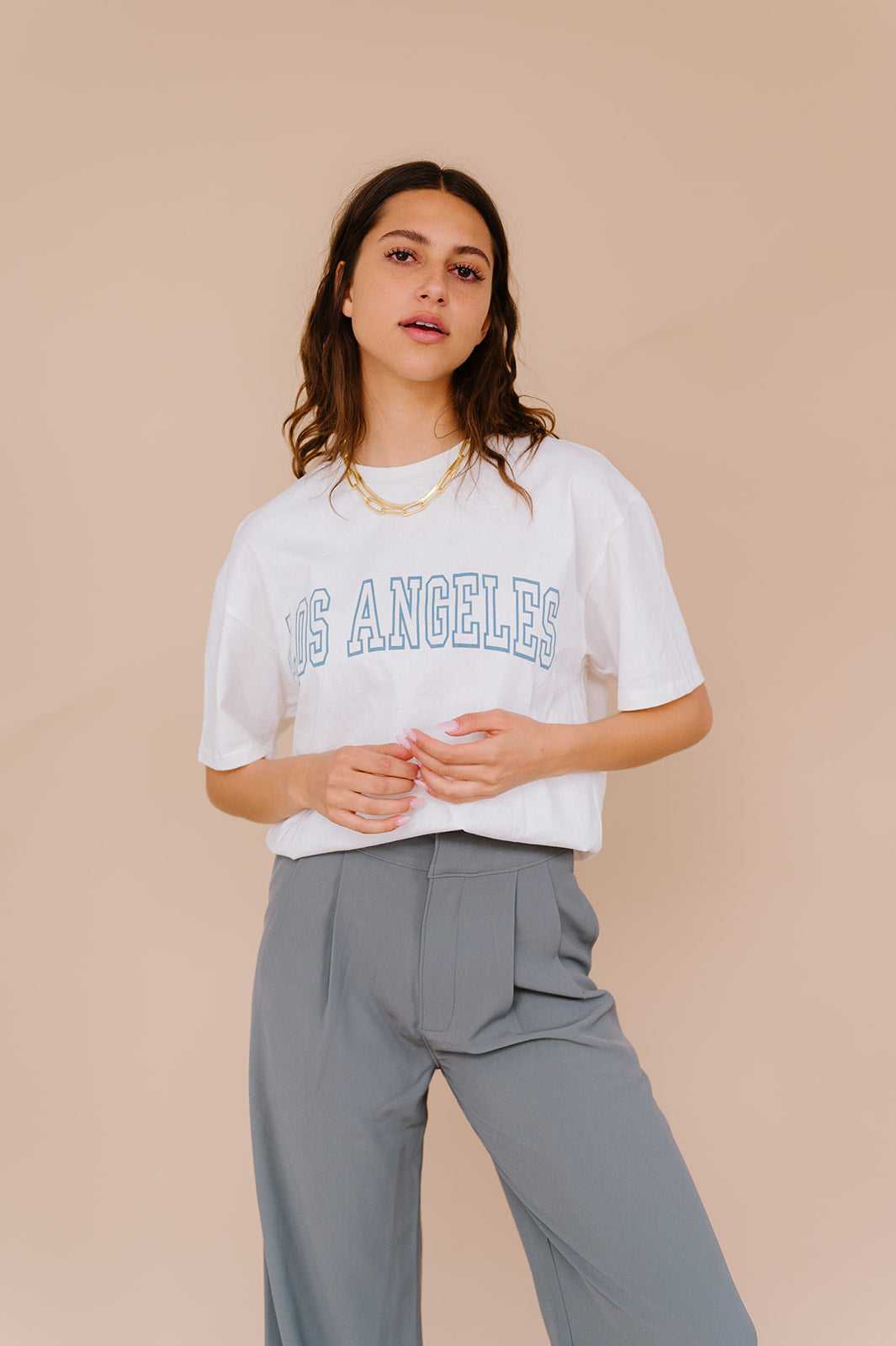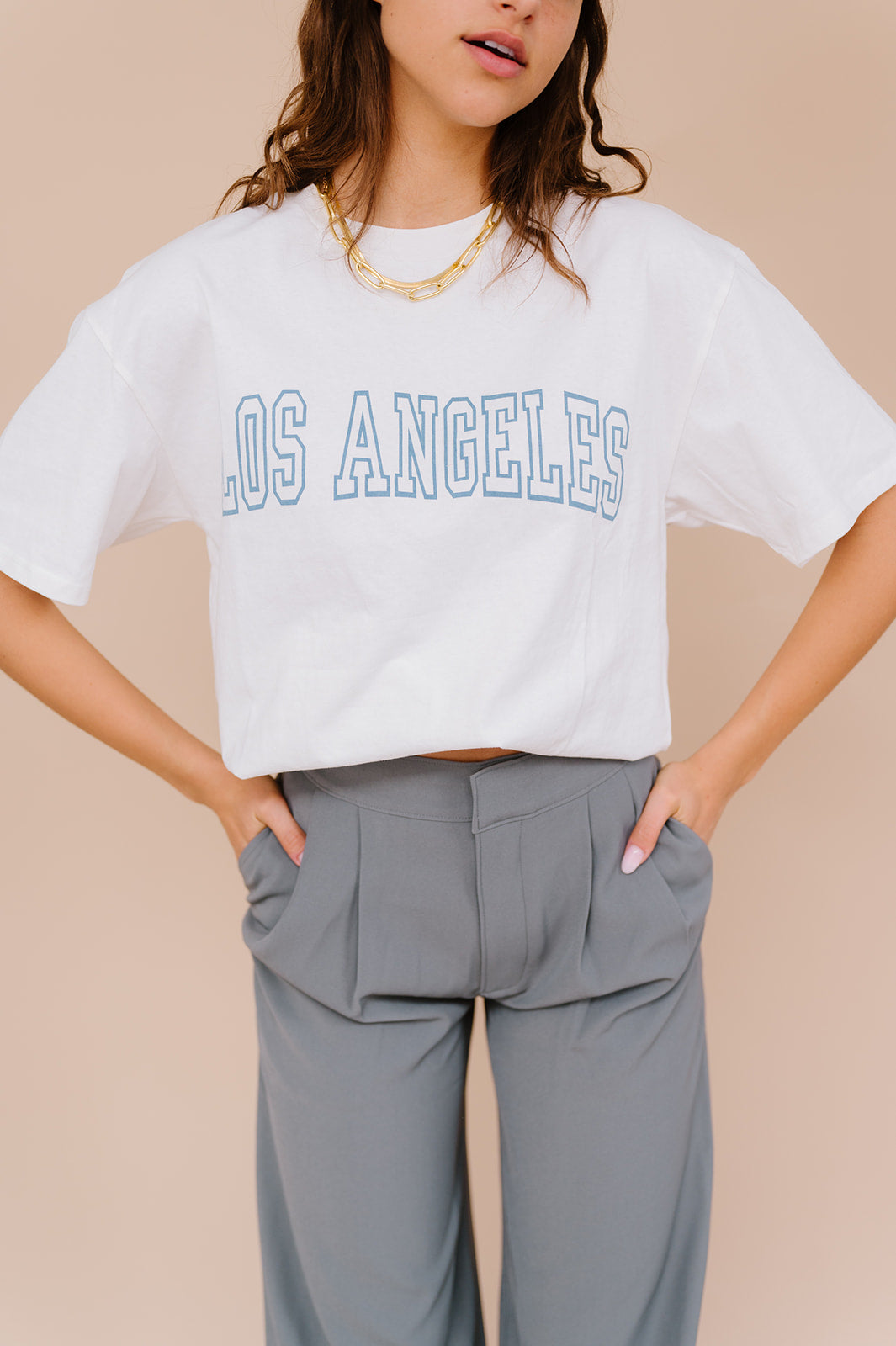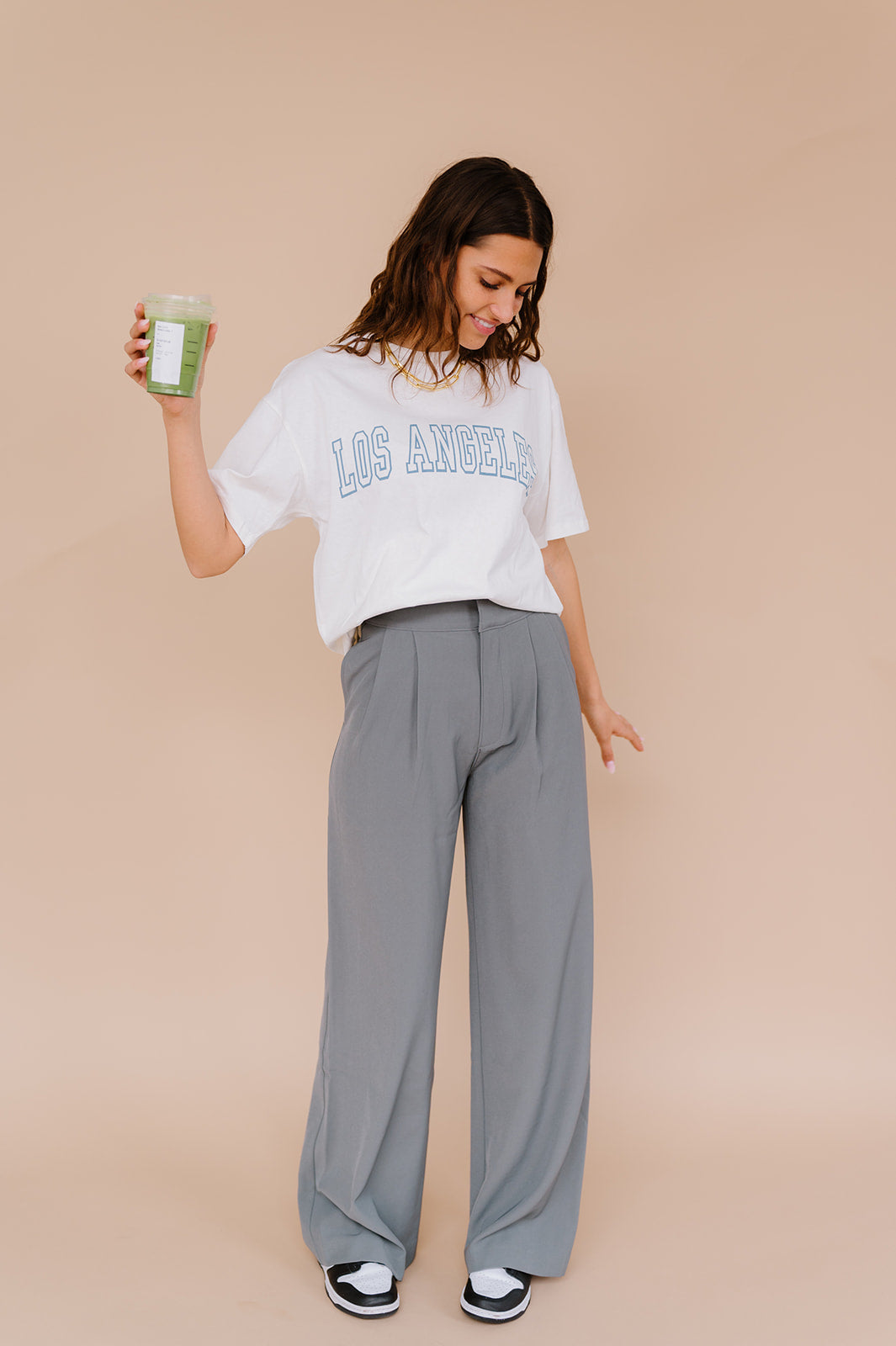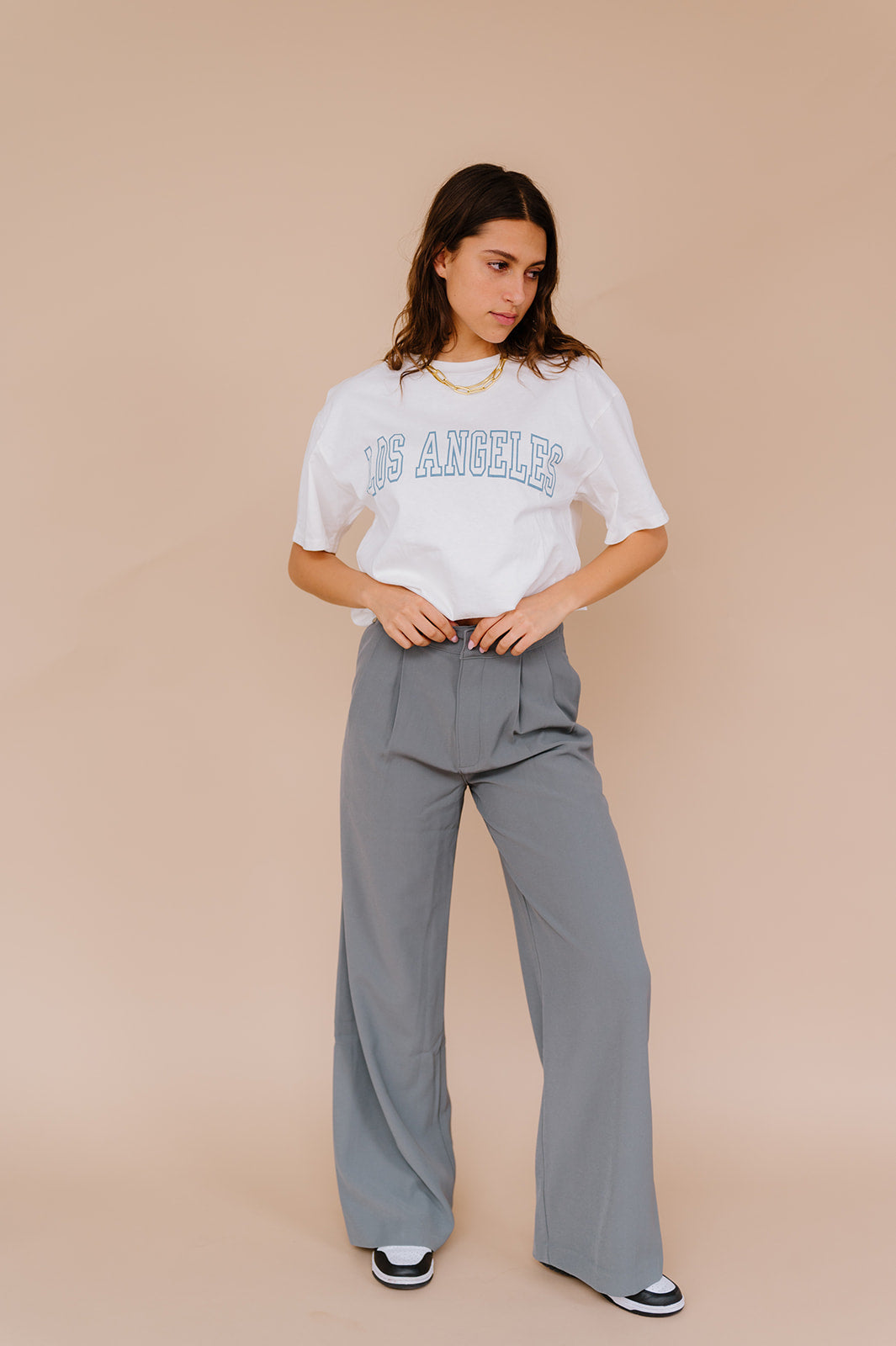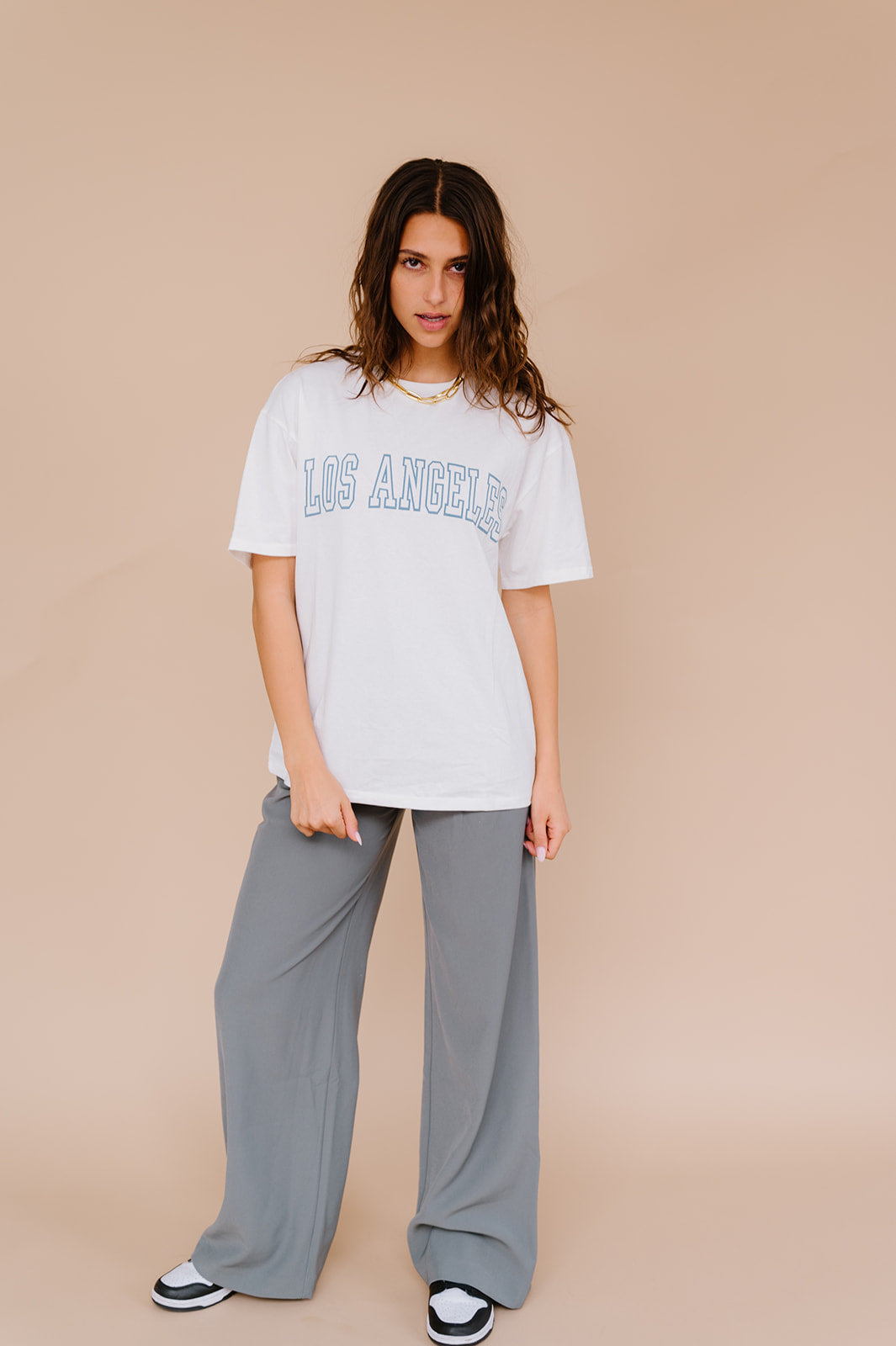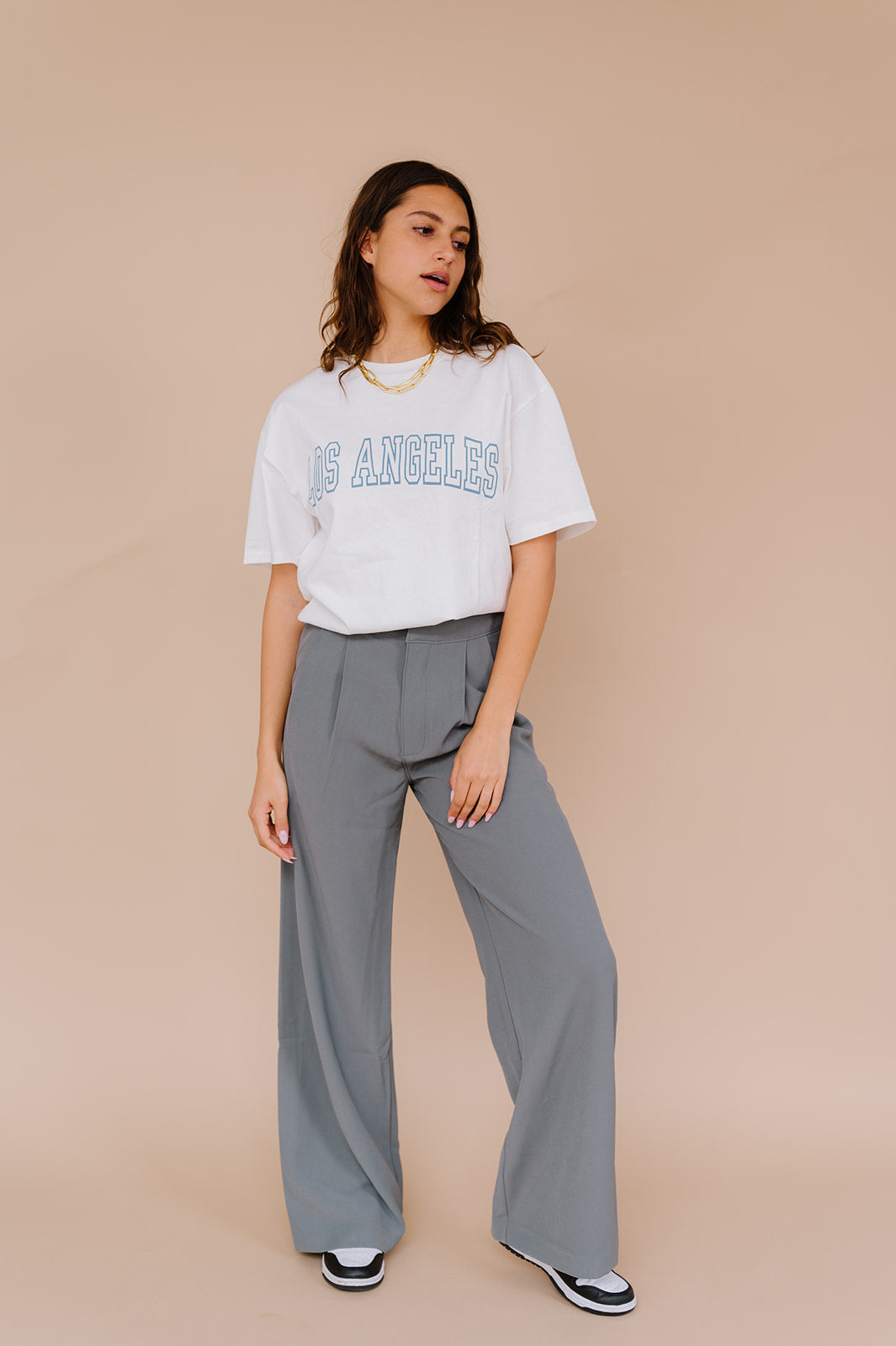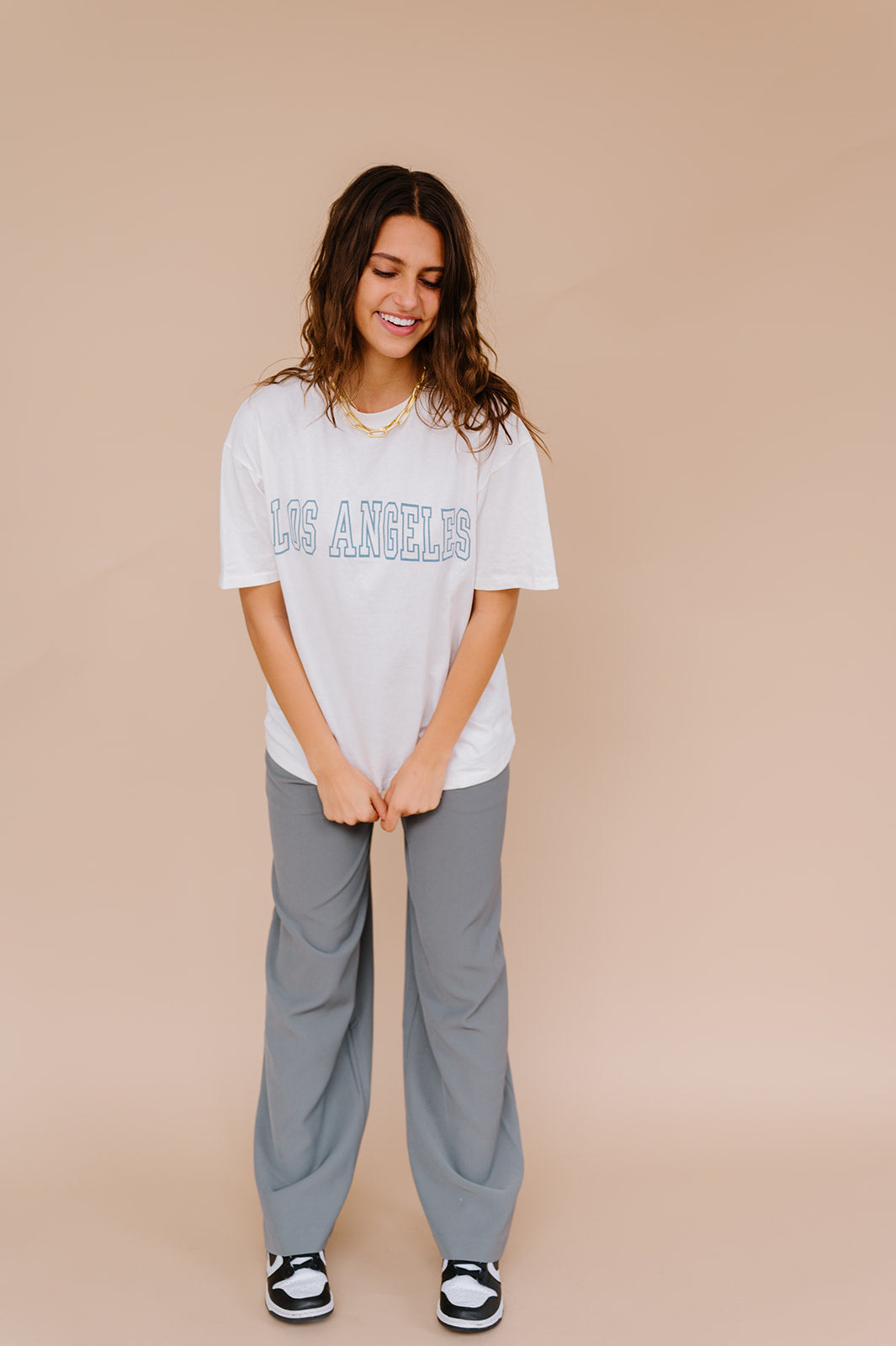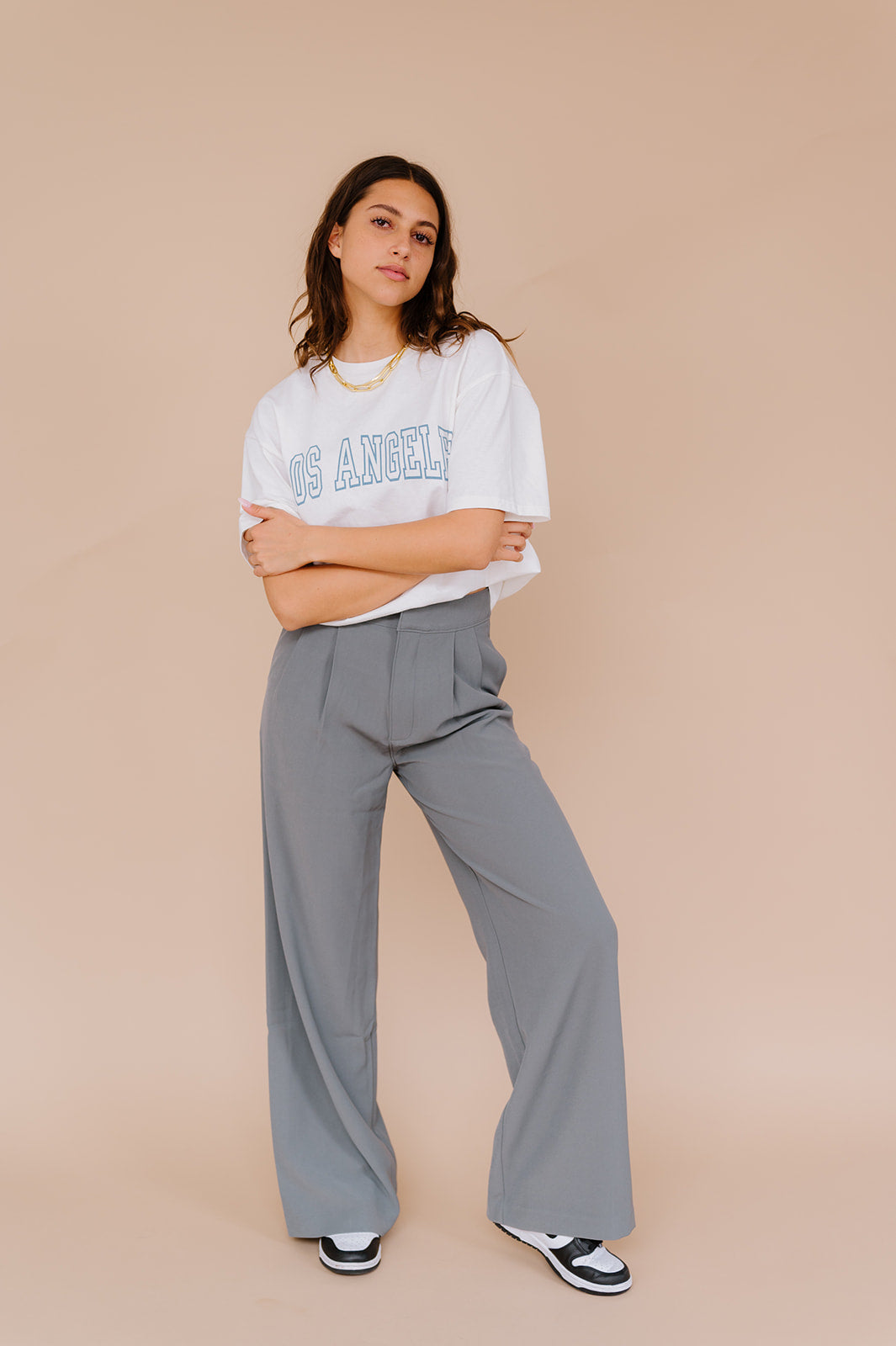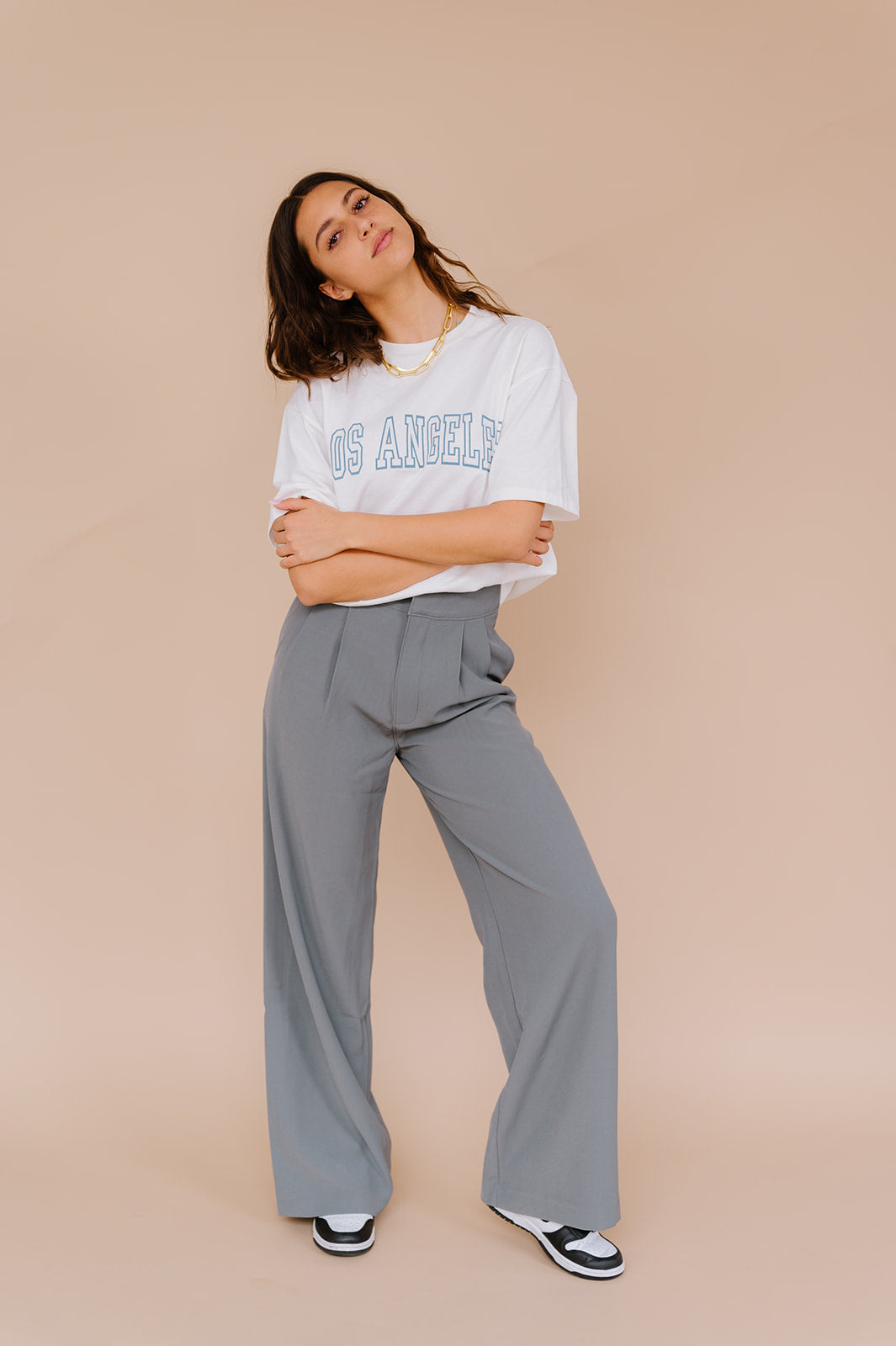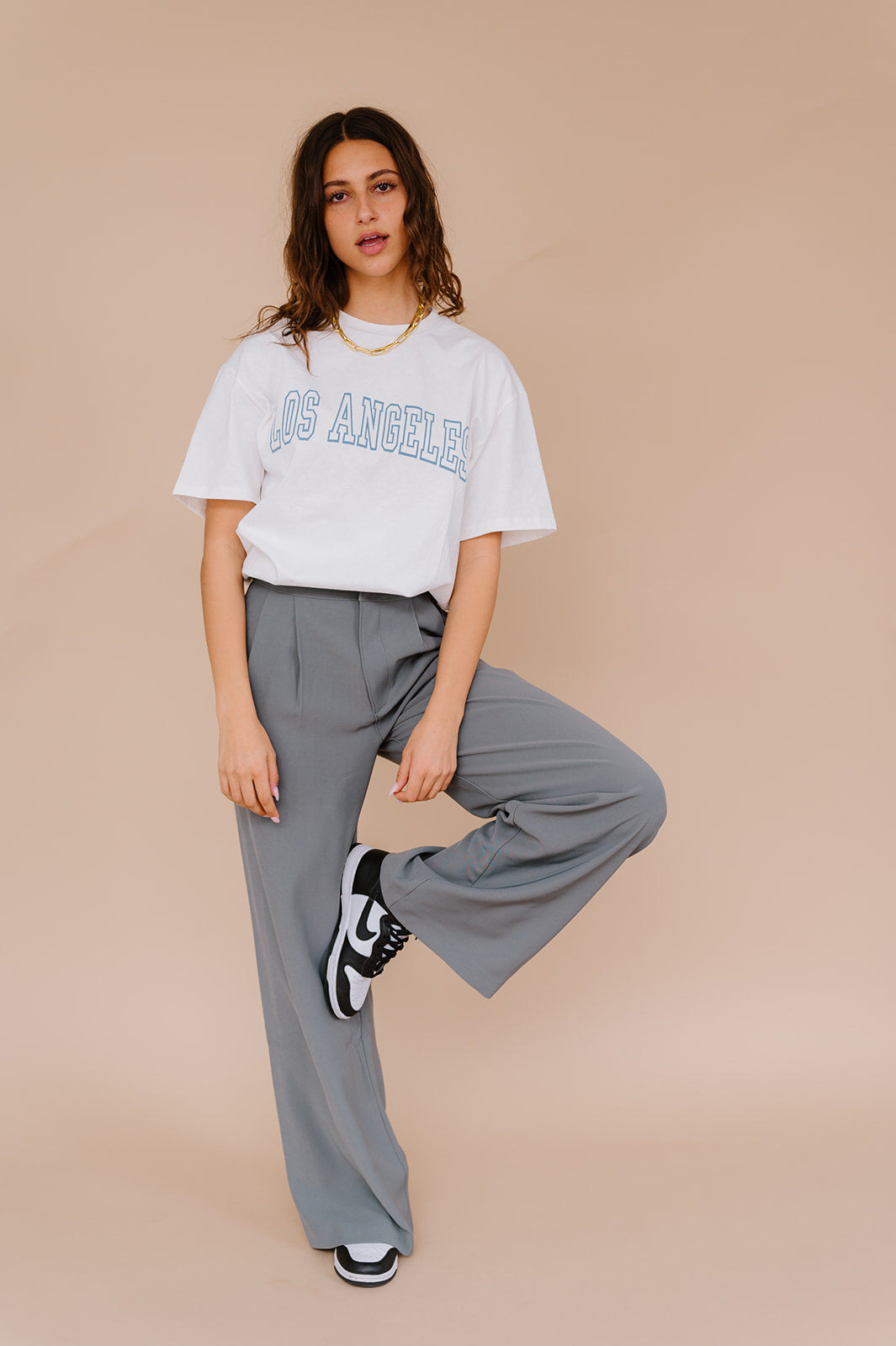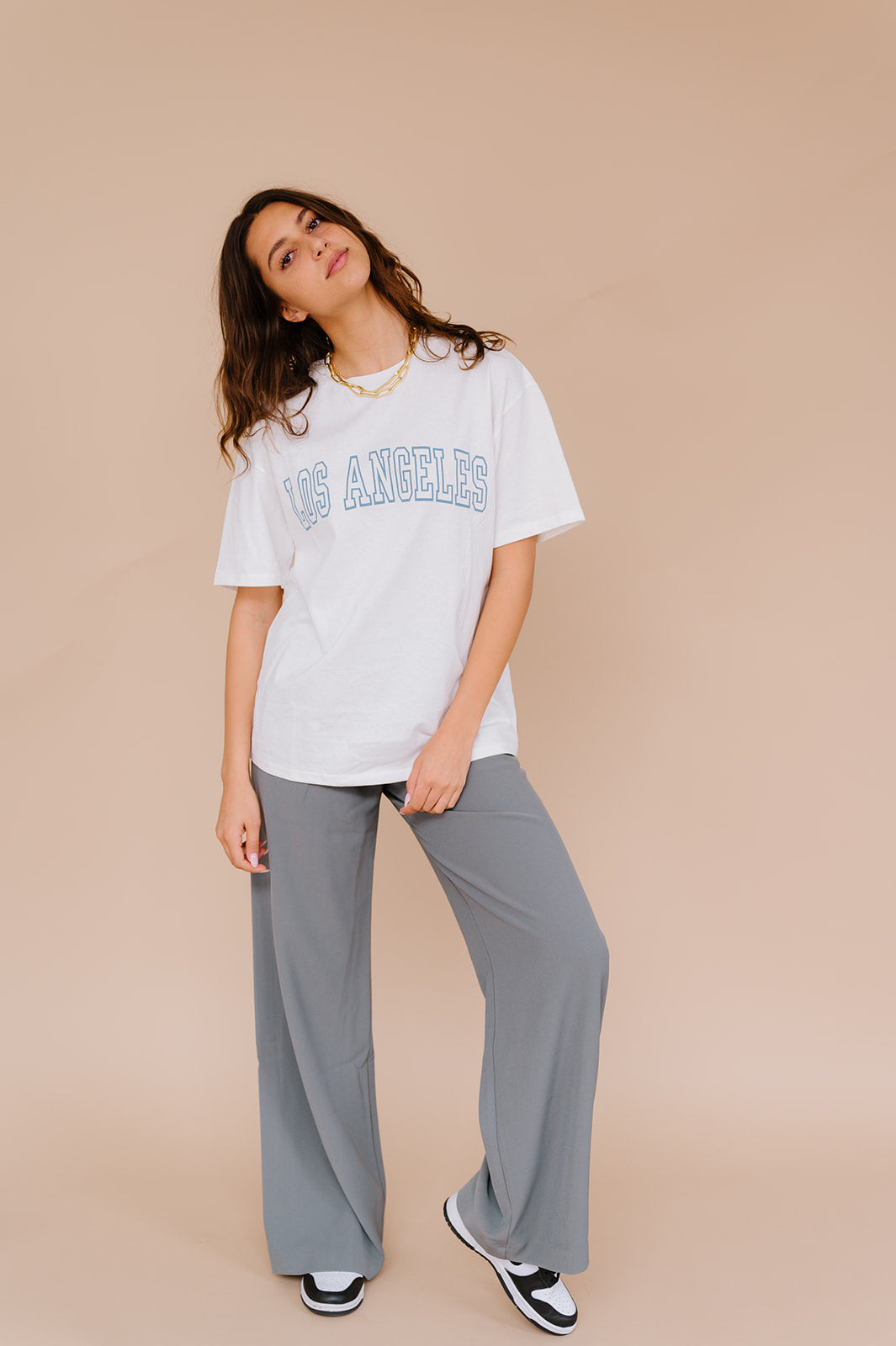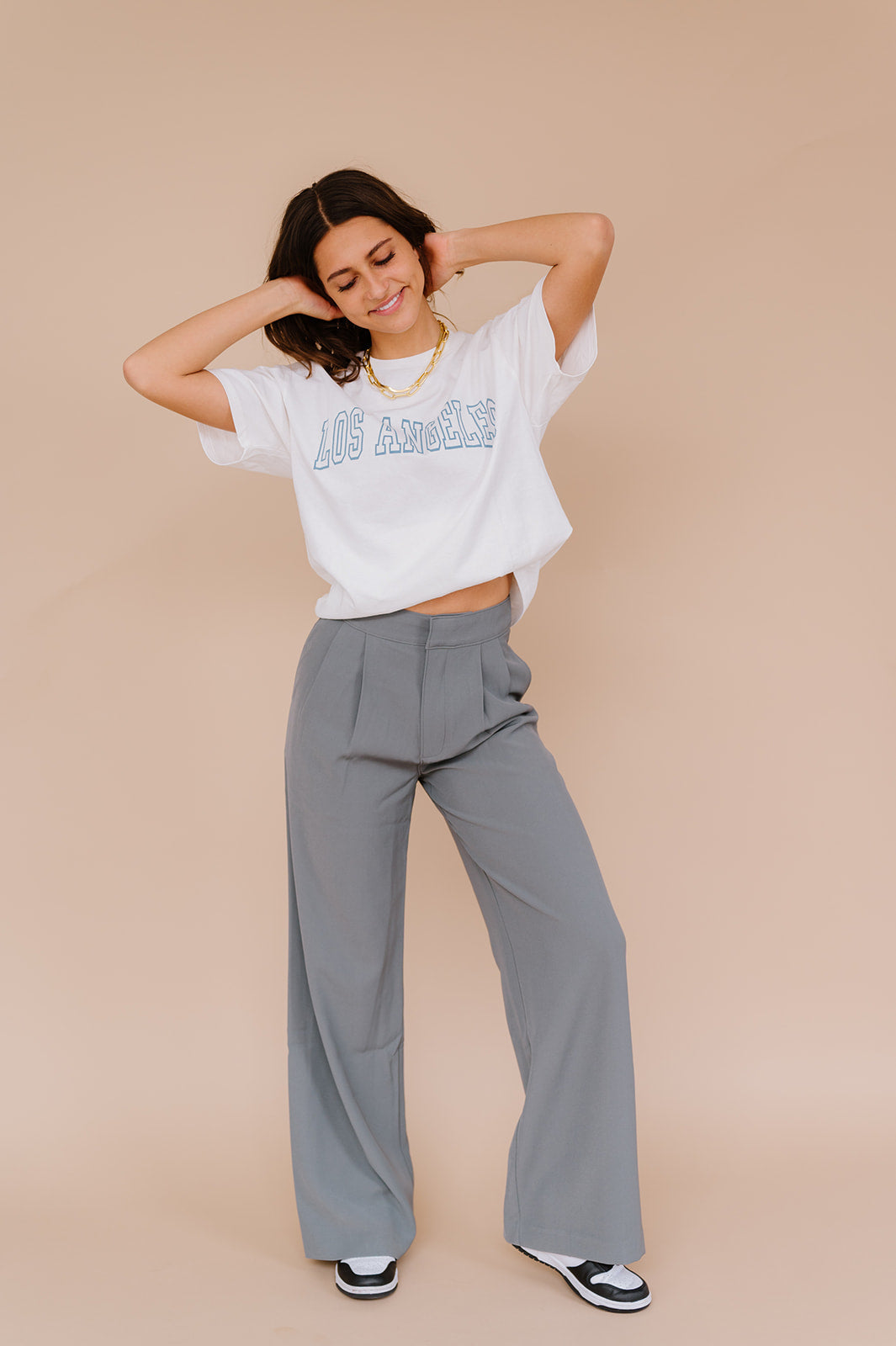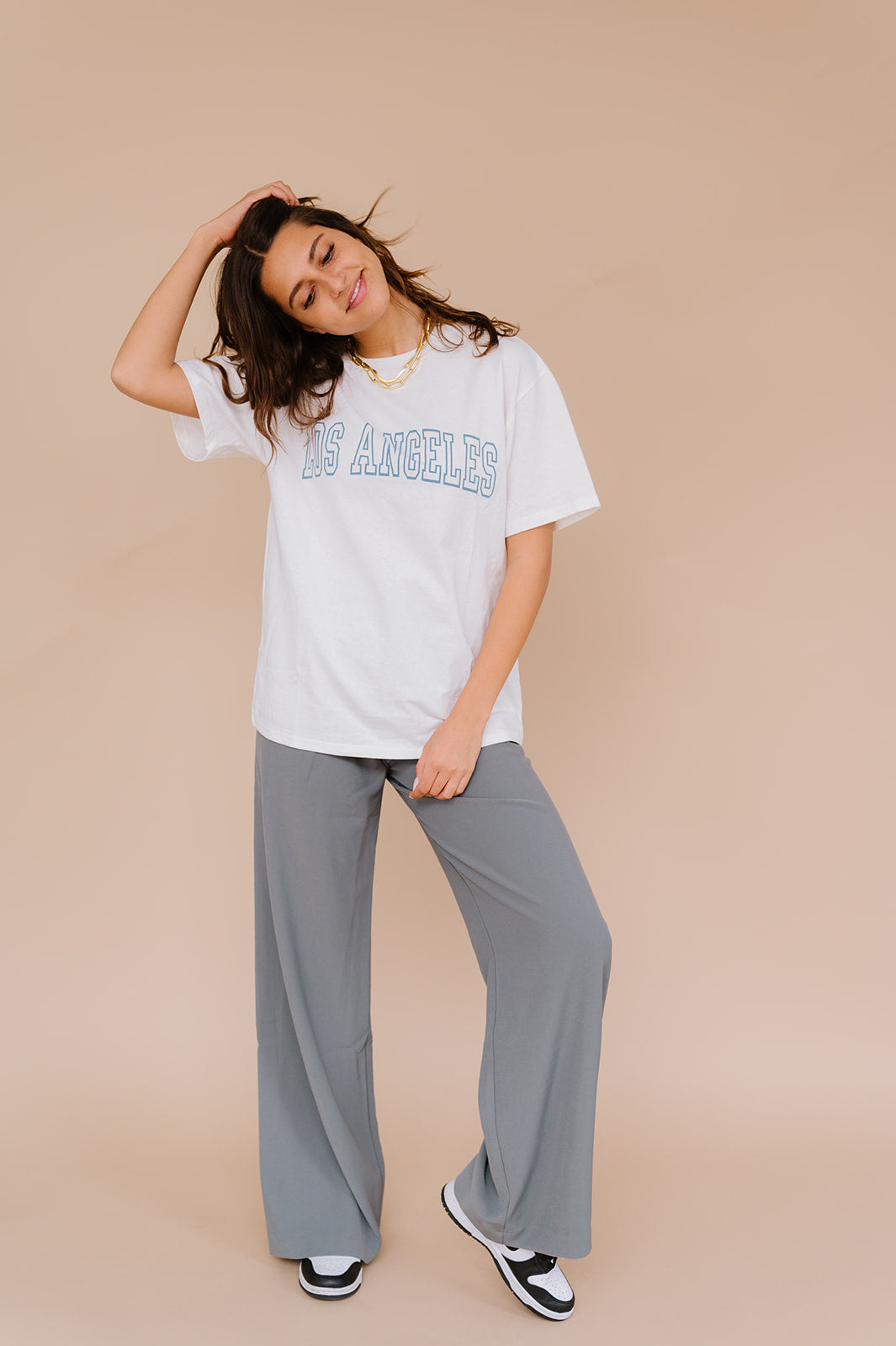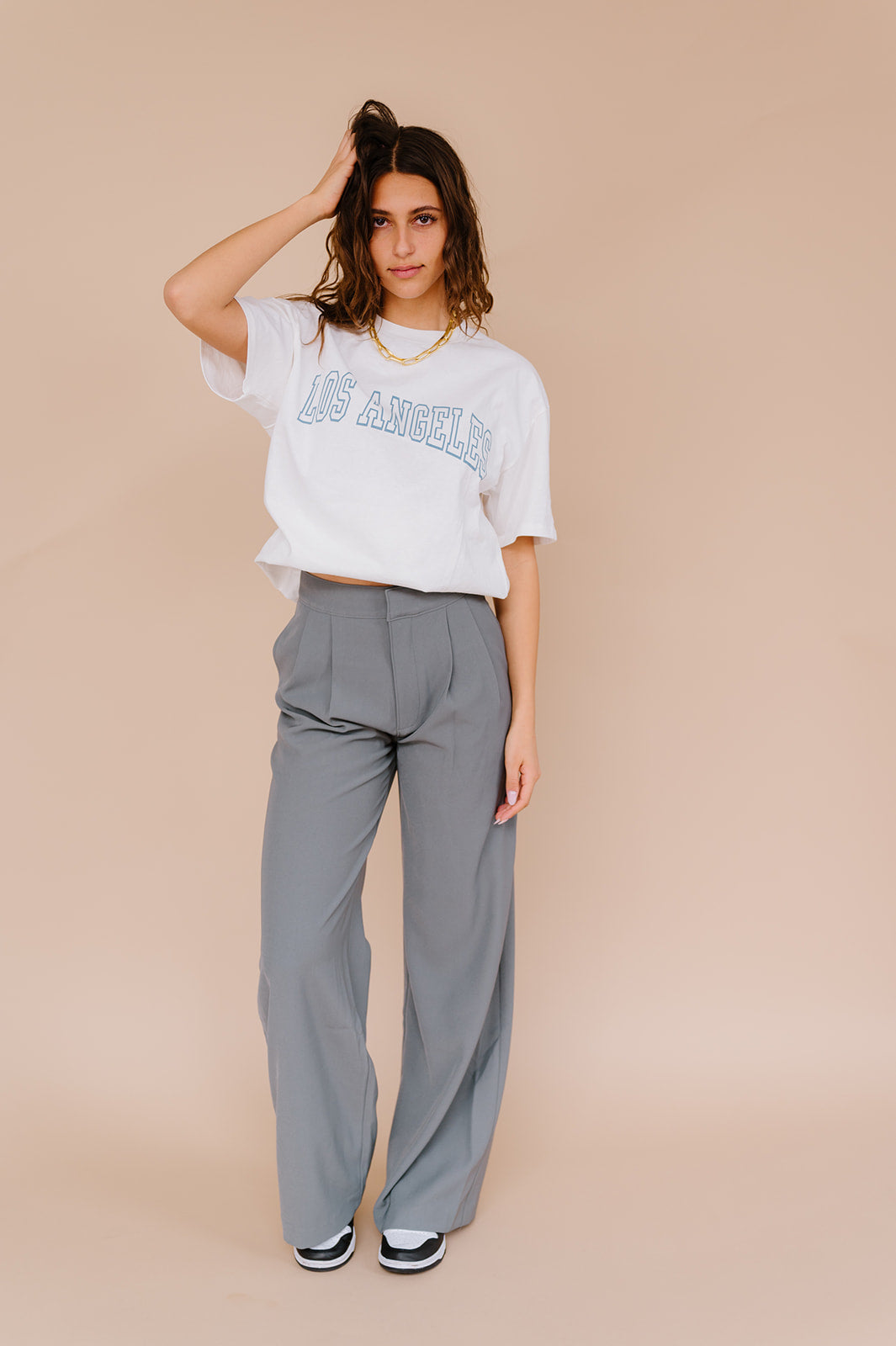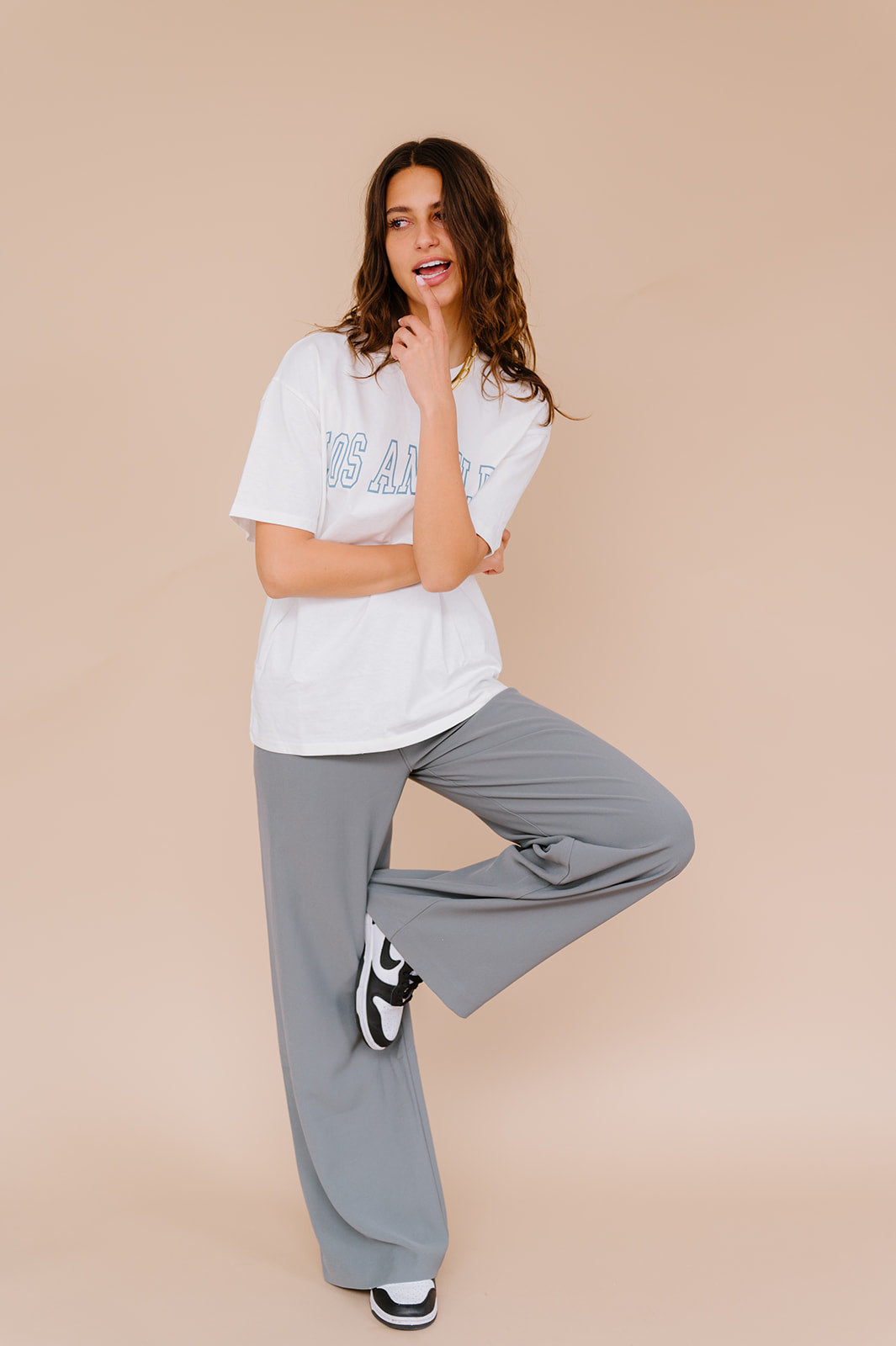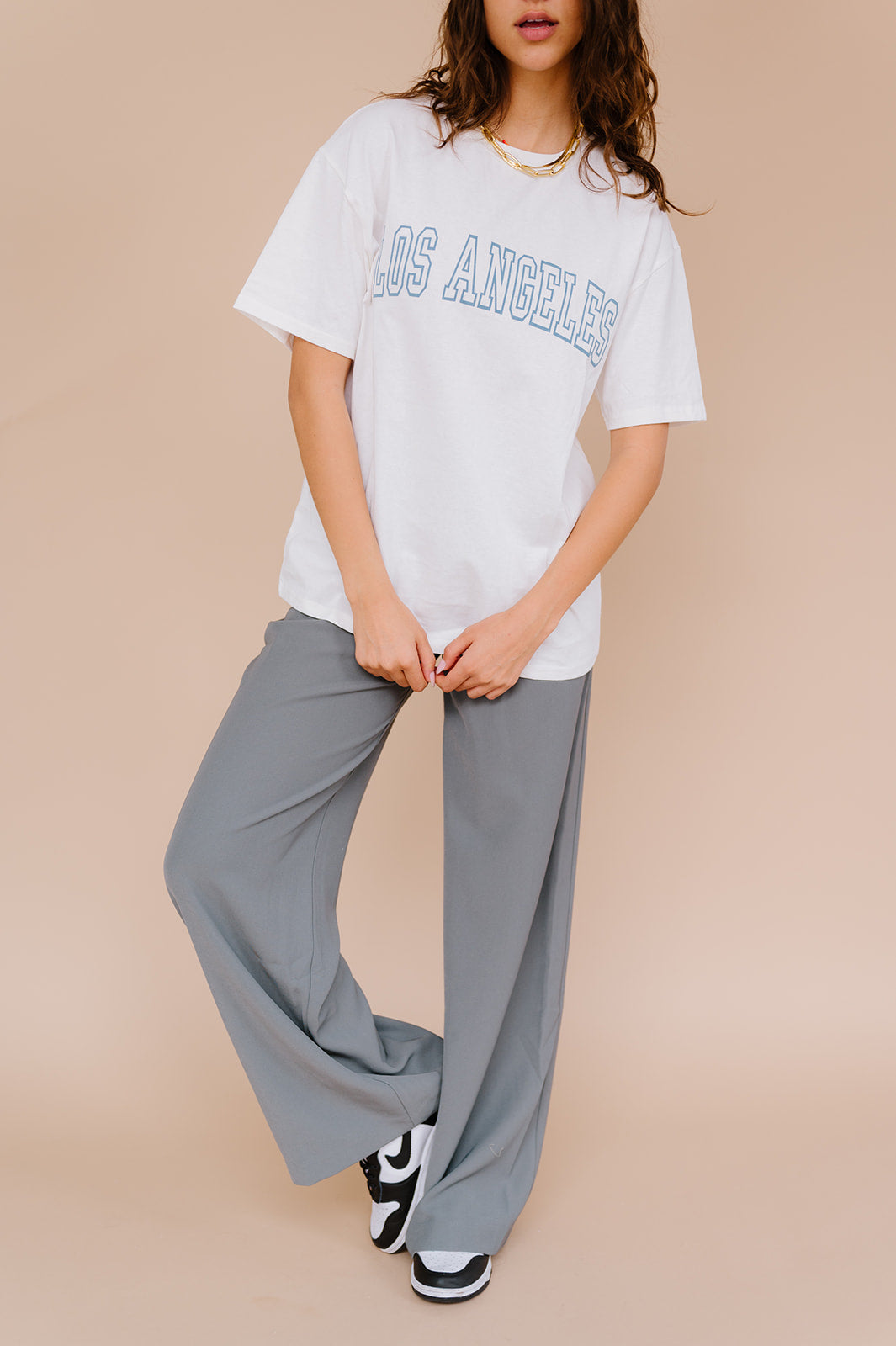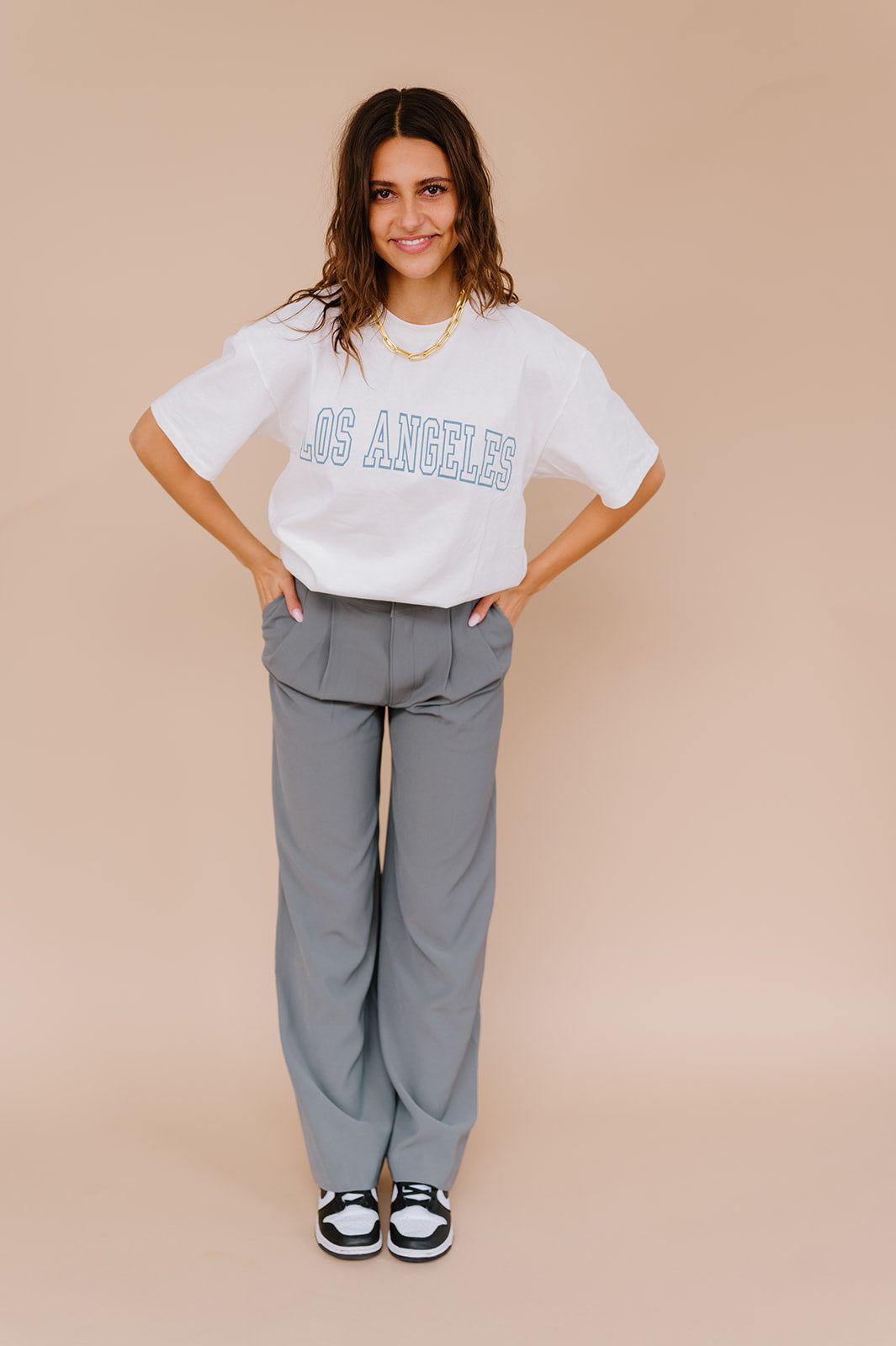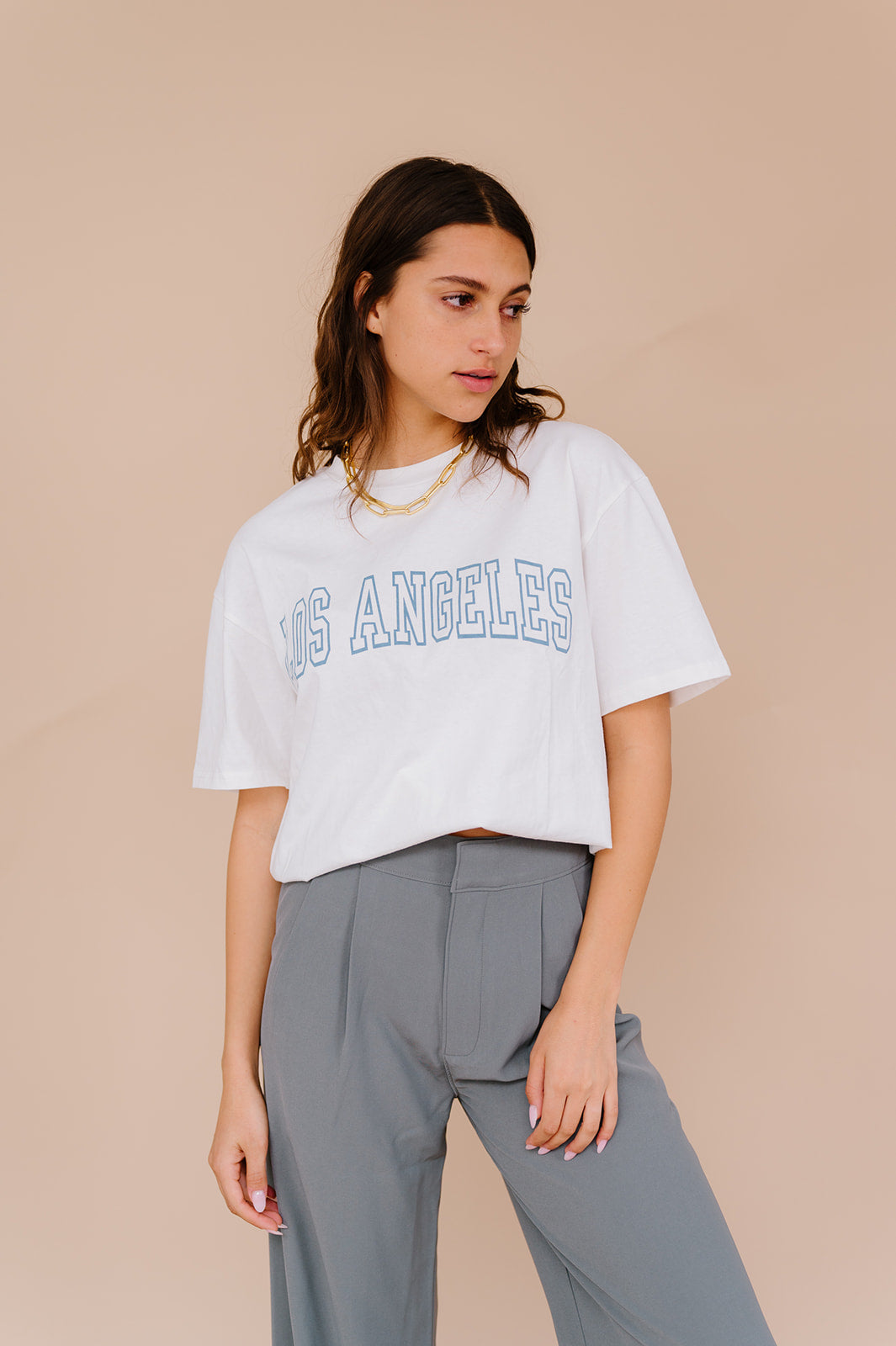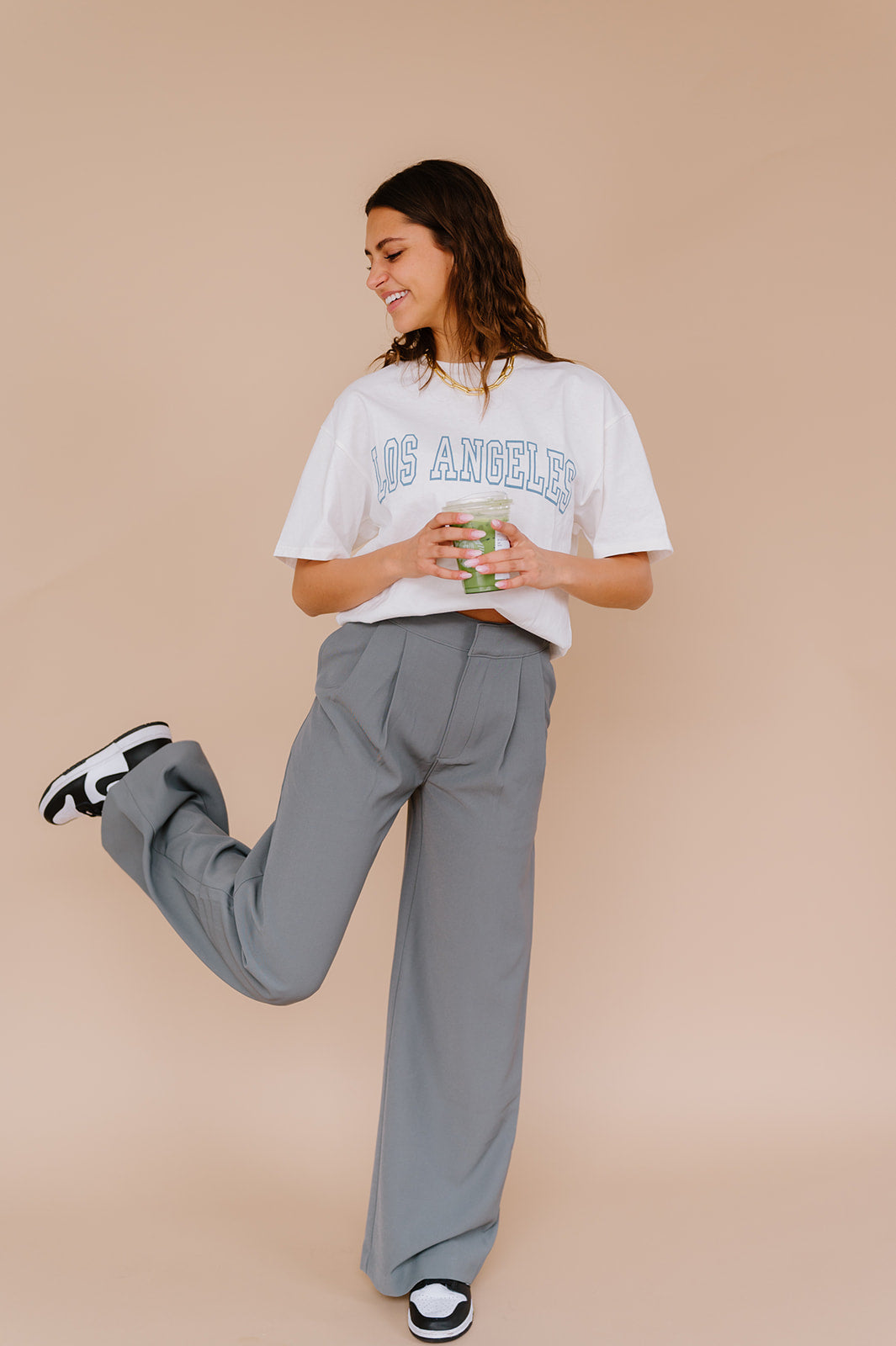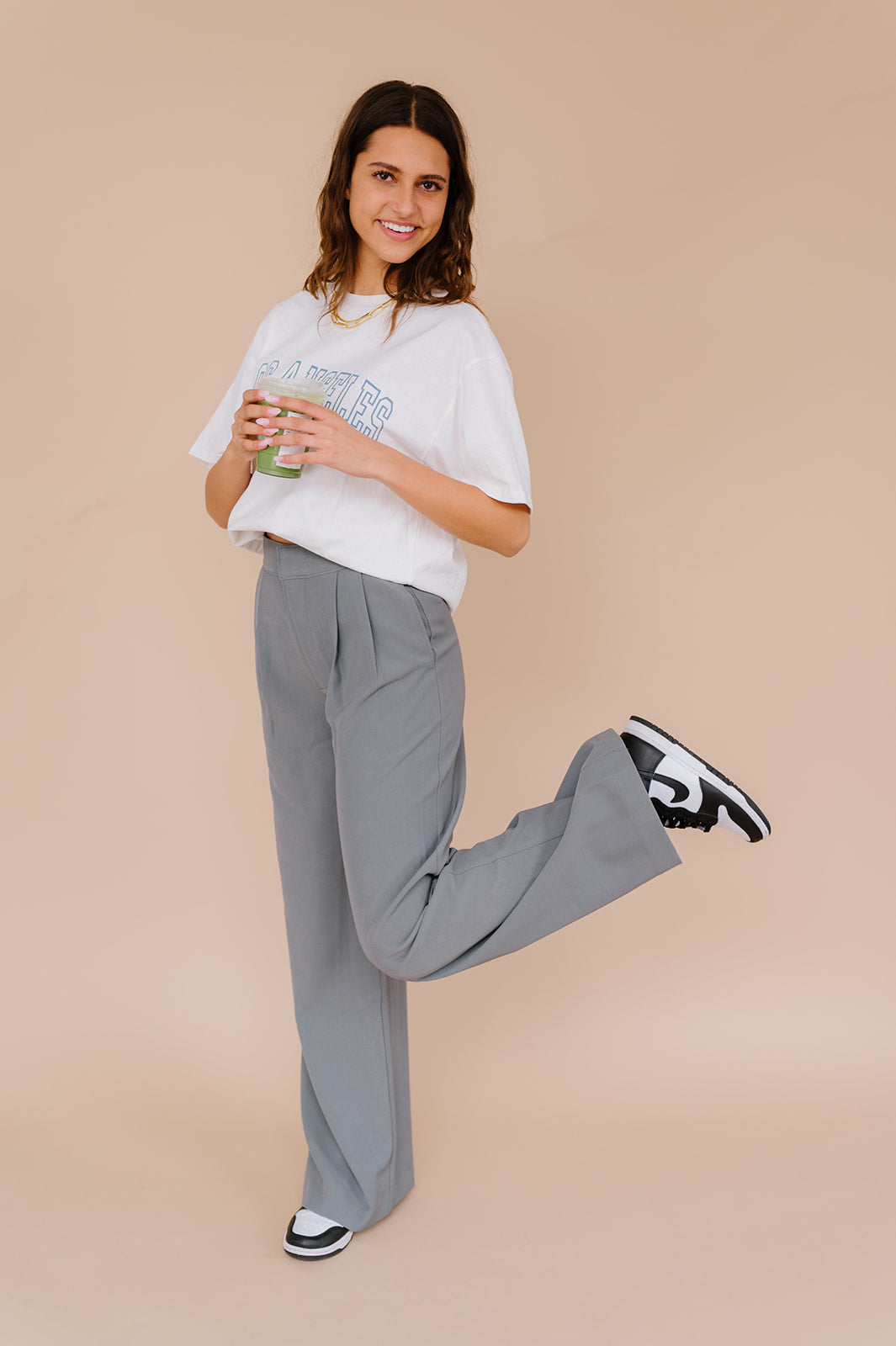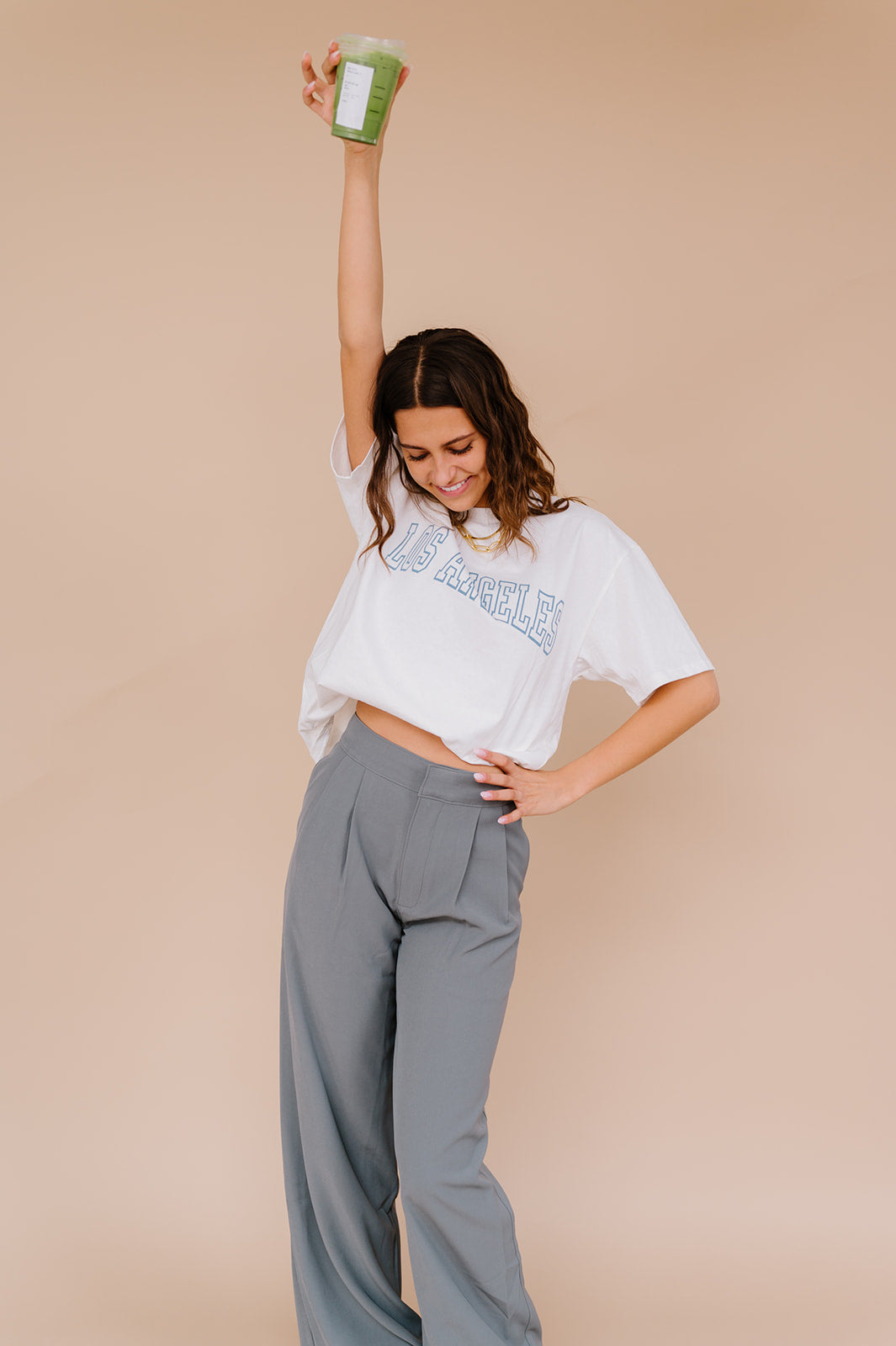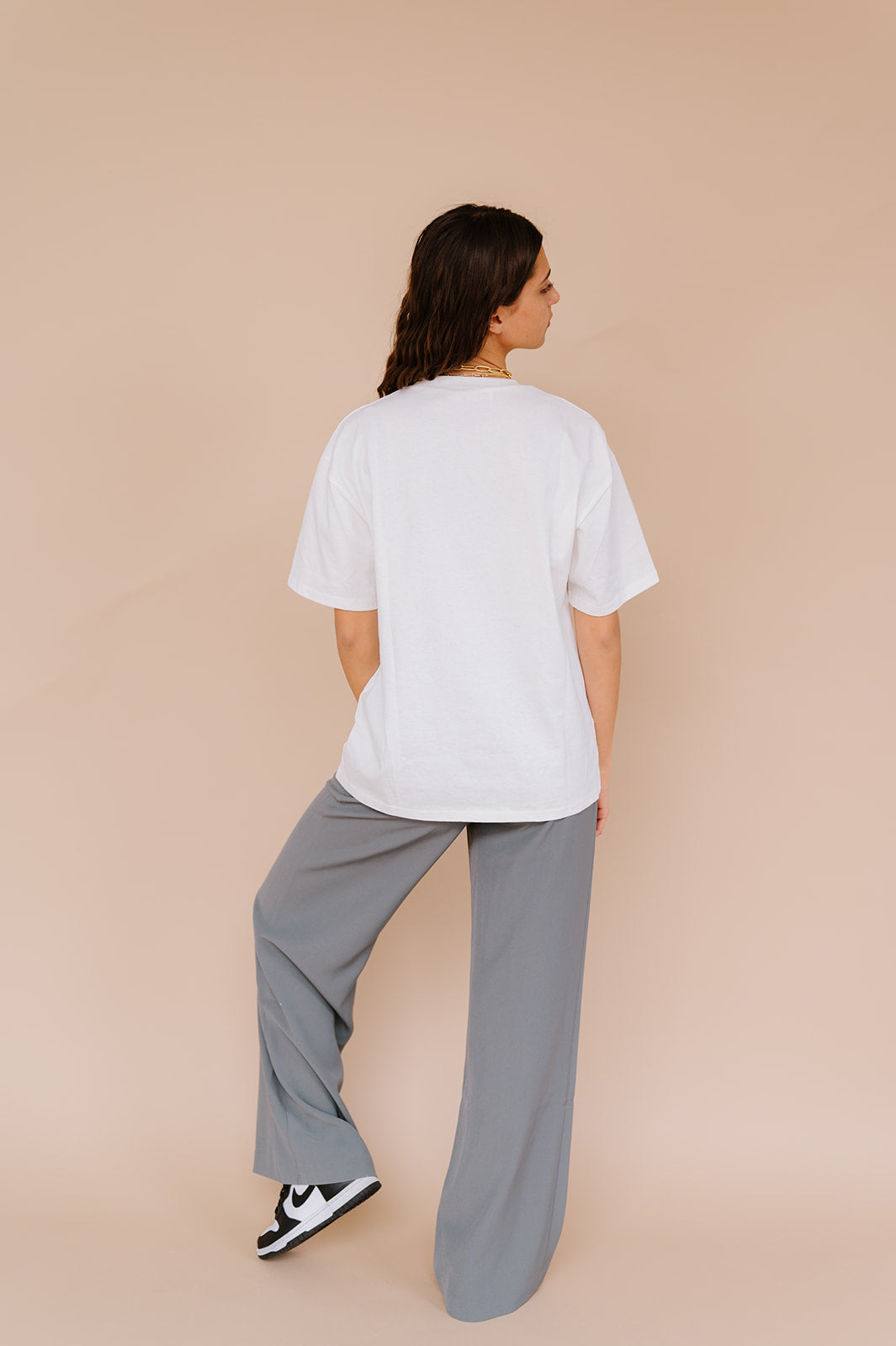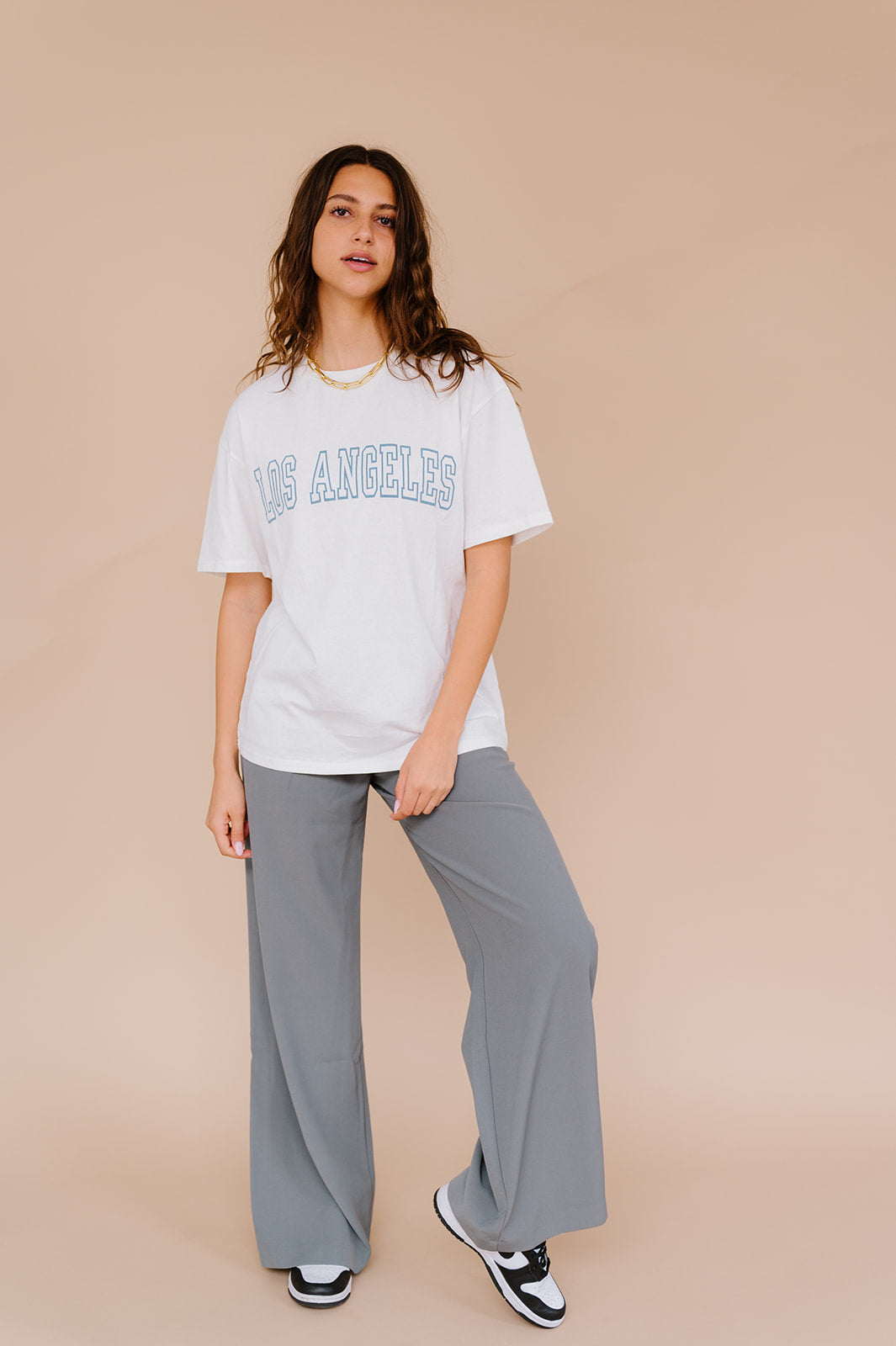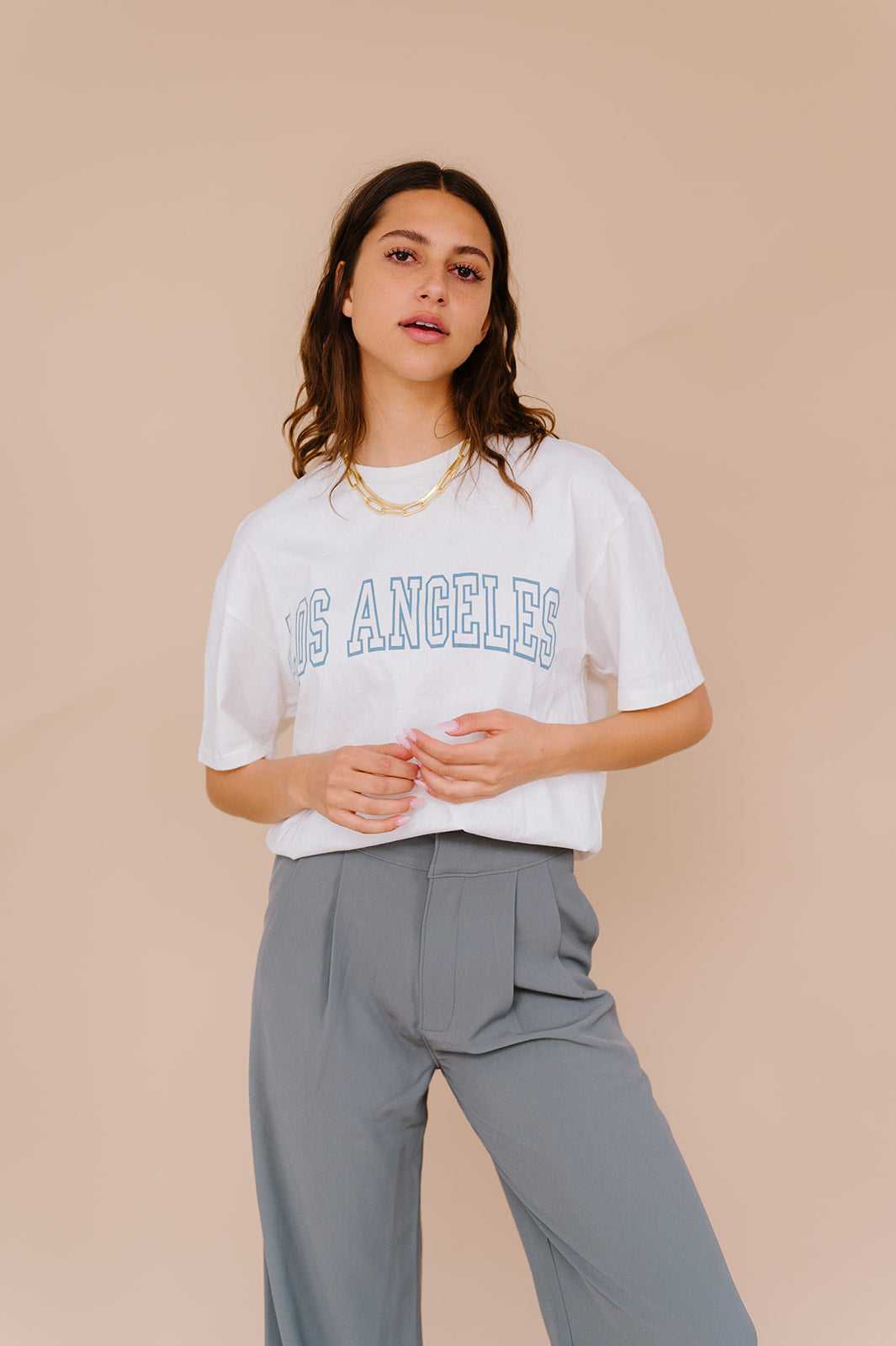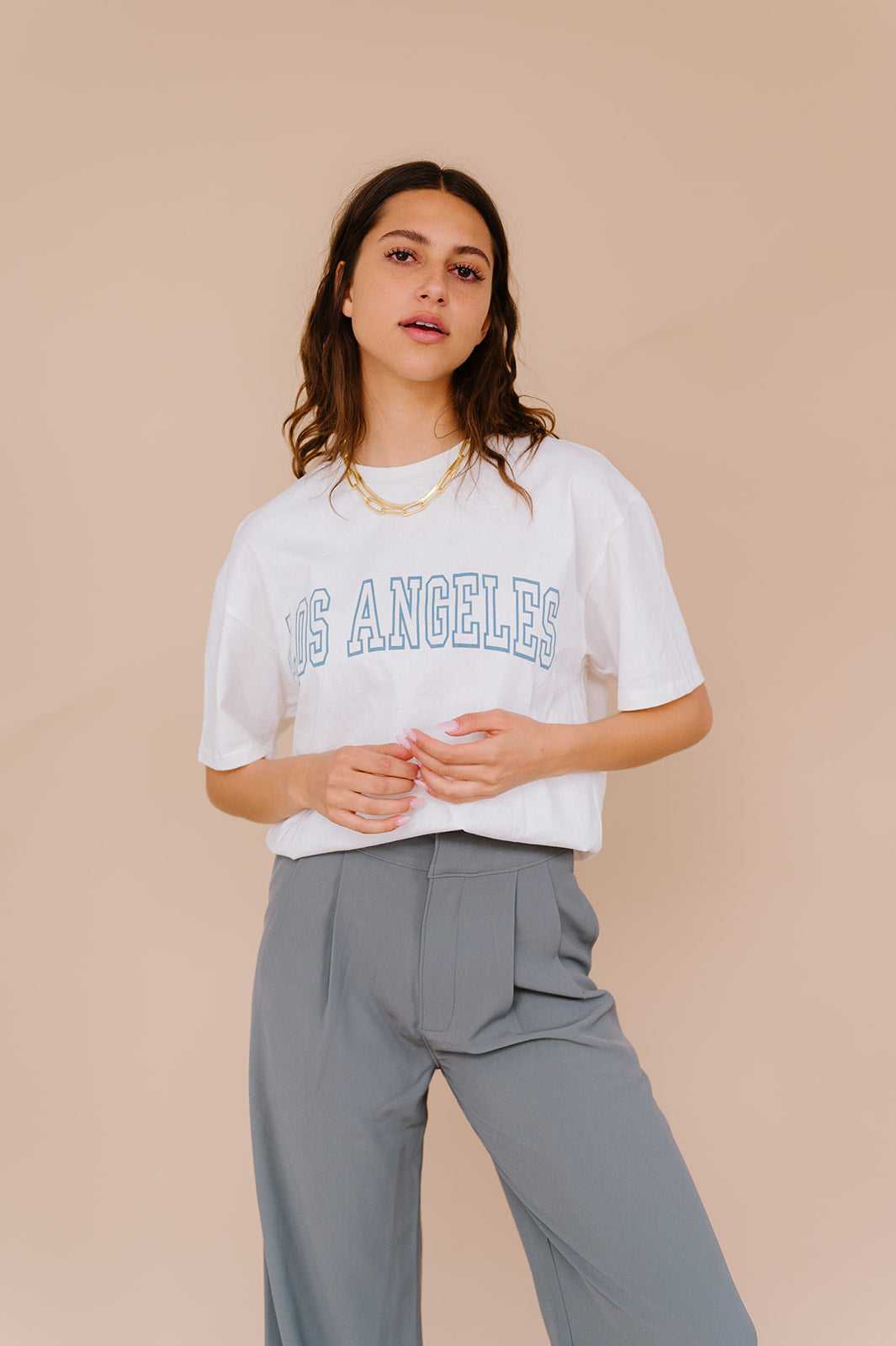 PRODUCT INFORMATION
CUSTOMER REVIEWS
PRODUCT INFORMATION
You know that one tee in your closet you style with absolutely everything? Layer it with cardis, throw it on with fun pants or just always grab for it right when you walk in the door? Well our Hey L.A. Tee is ready to be that tee for you. Clean, cool girl design, and colors that can be styled with your whole entire closet. Quite possibly the best purchase you'll make for a while. Don't believe me? Click add to cart.
Why we love it:
Killer, slightly boxy fit.
AMAZE quality, a big step up from the your basic tee.
Street vibes with the printed "LOS ANGELES"
Perfectly oversized.
A million ways to style, maybe even more.
Cute tucked or out and loungey.
Your new absolute ride or die tee.
Sizing:
Runs True to size, Renee is 5'9 and wearing a size S/M.