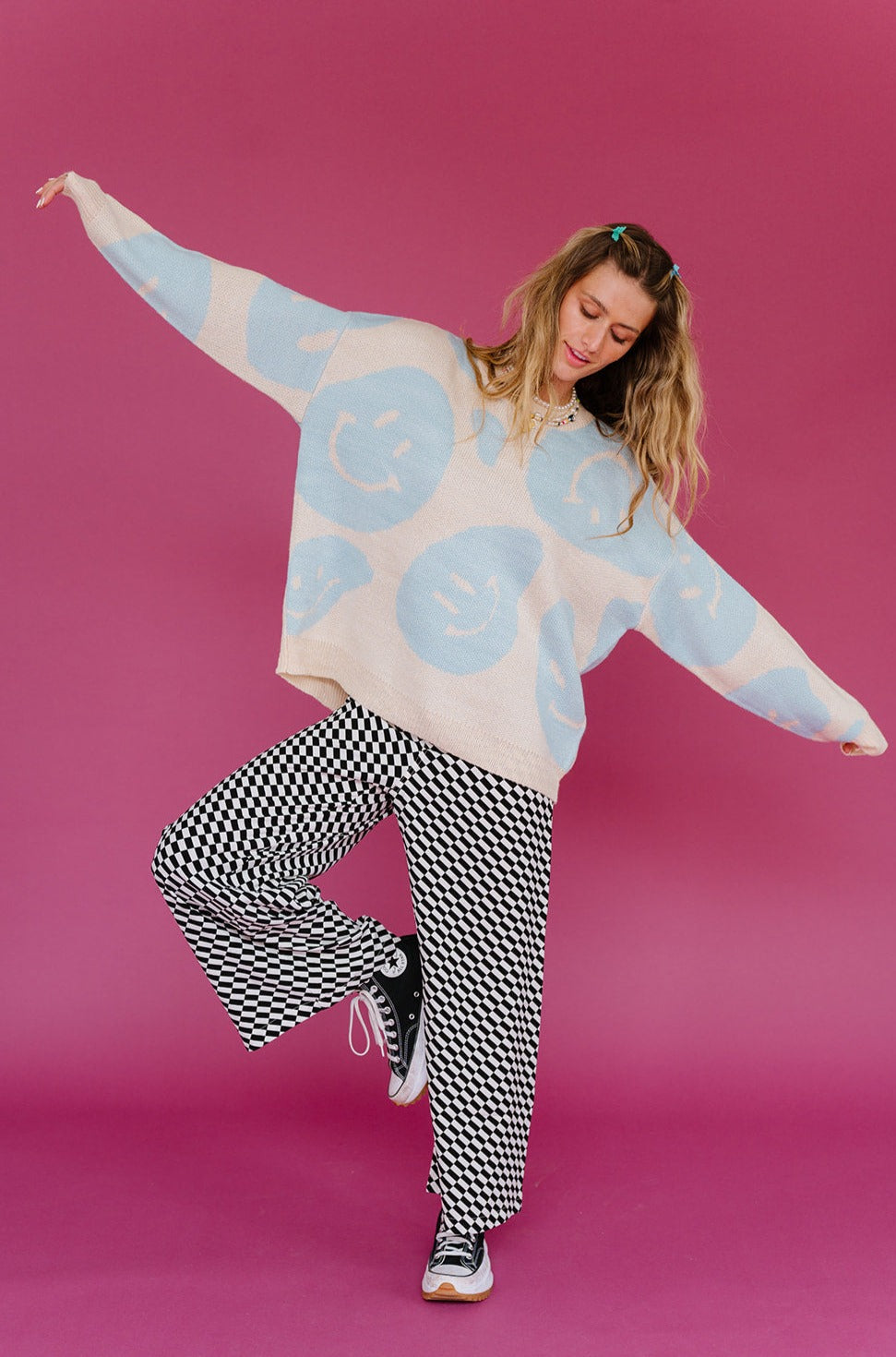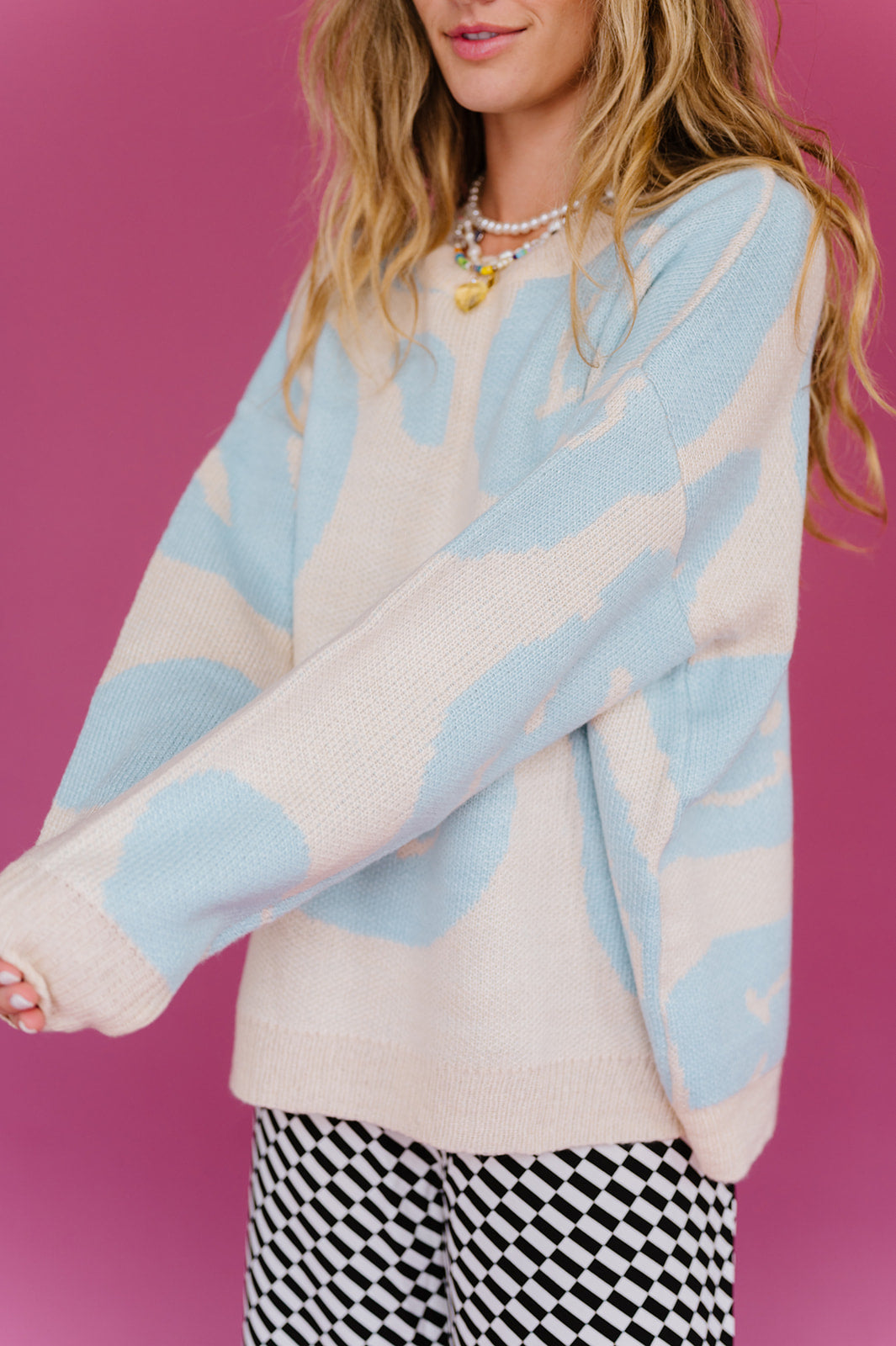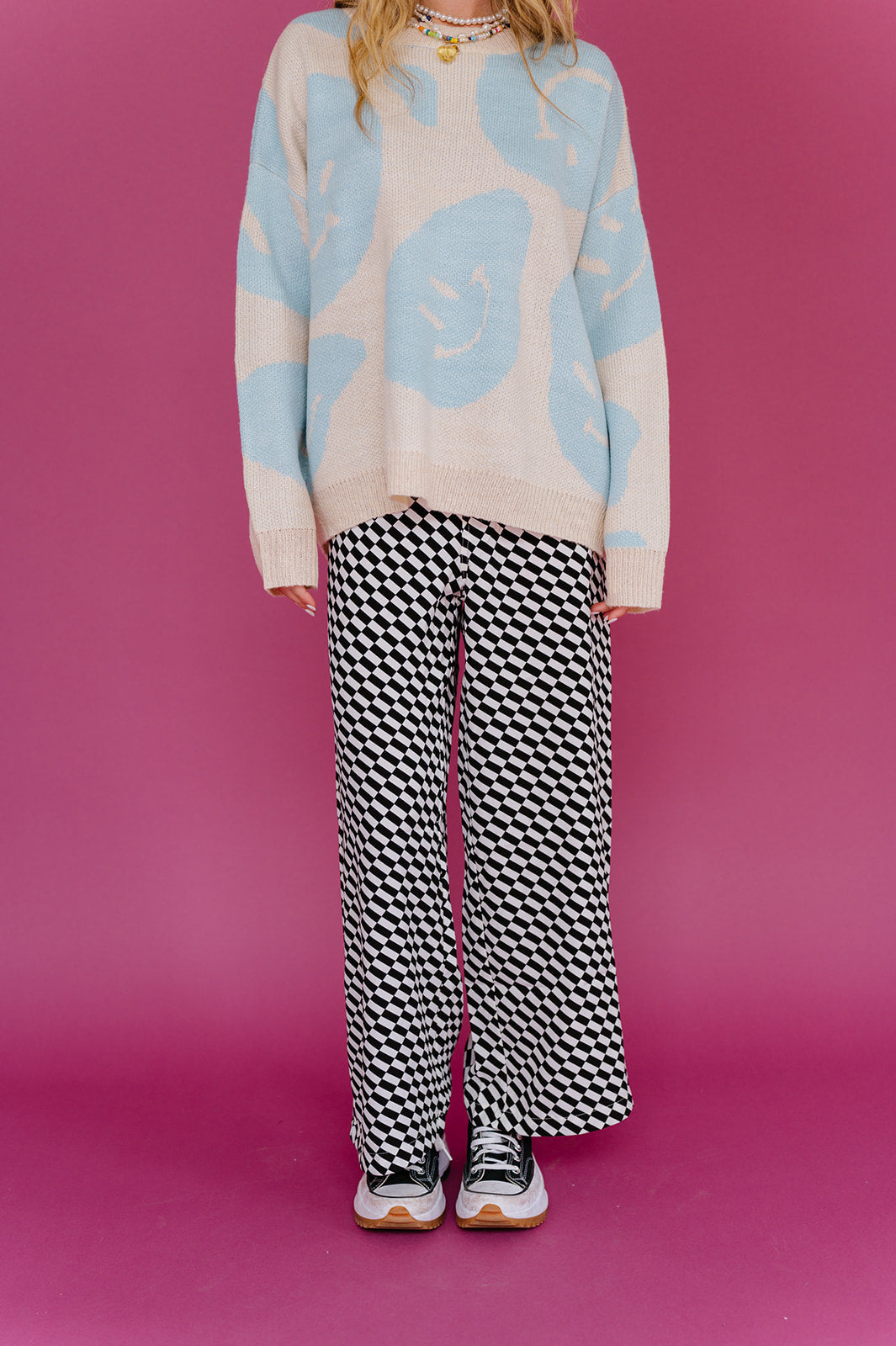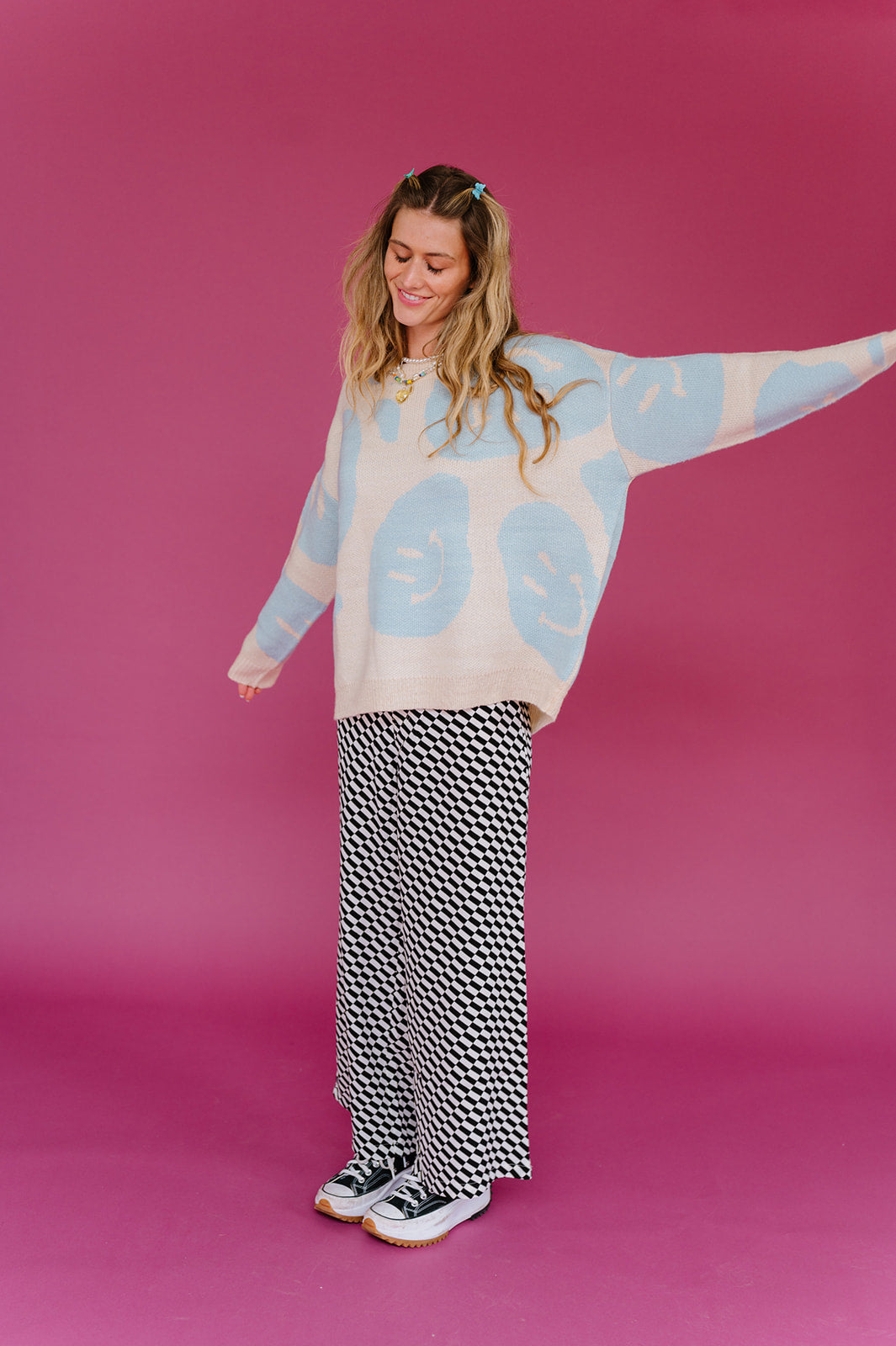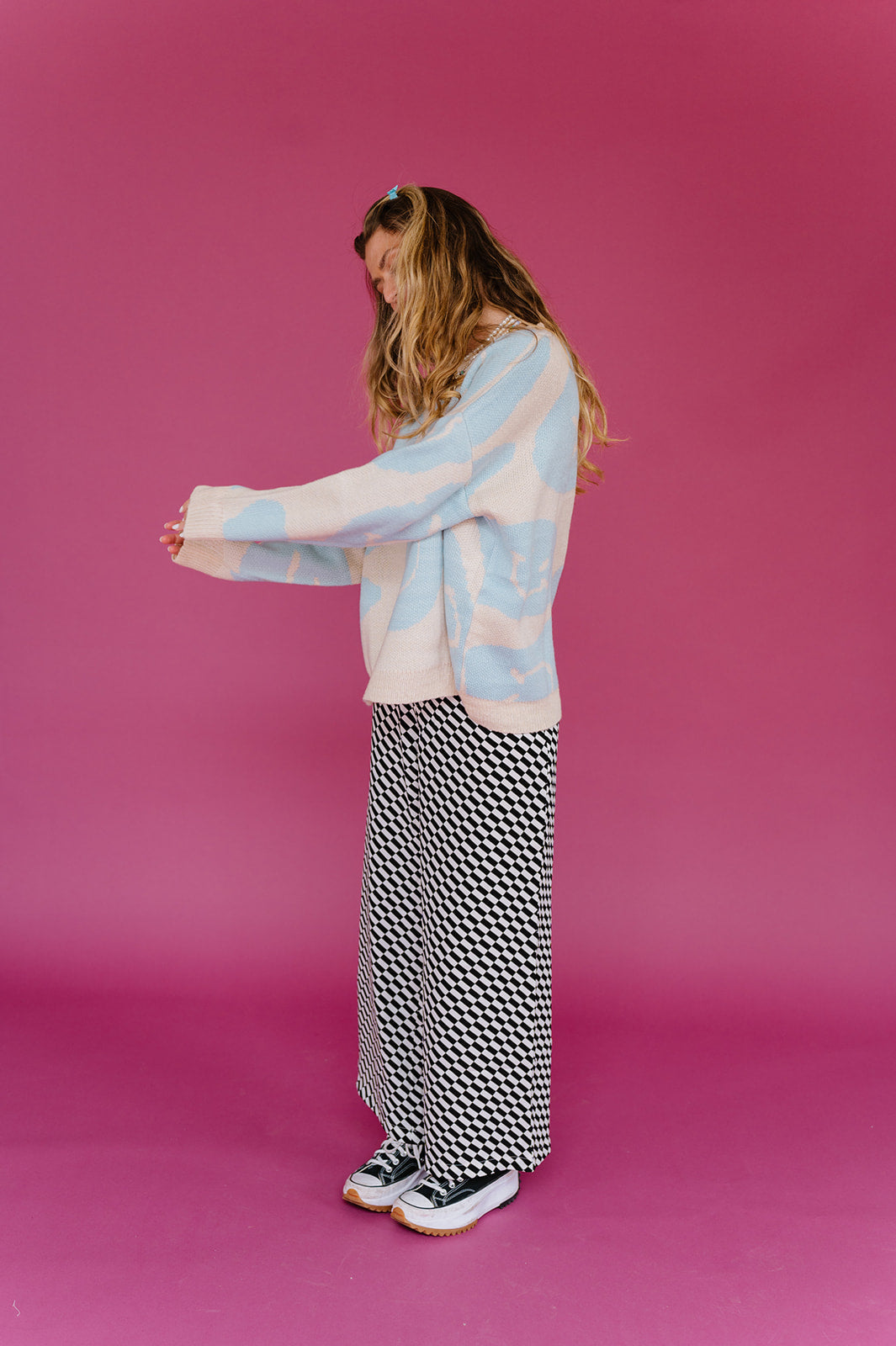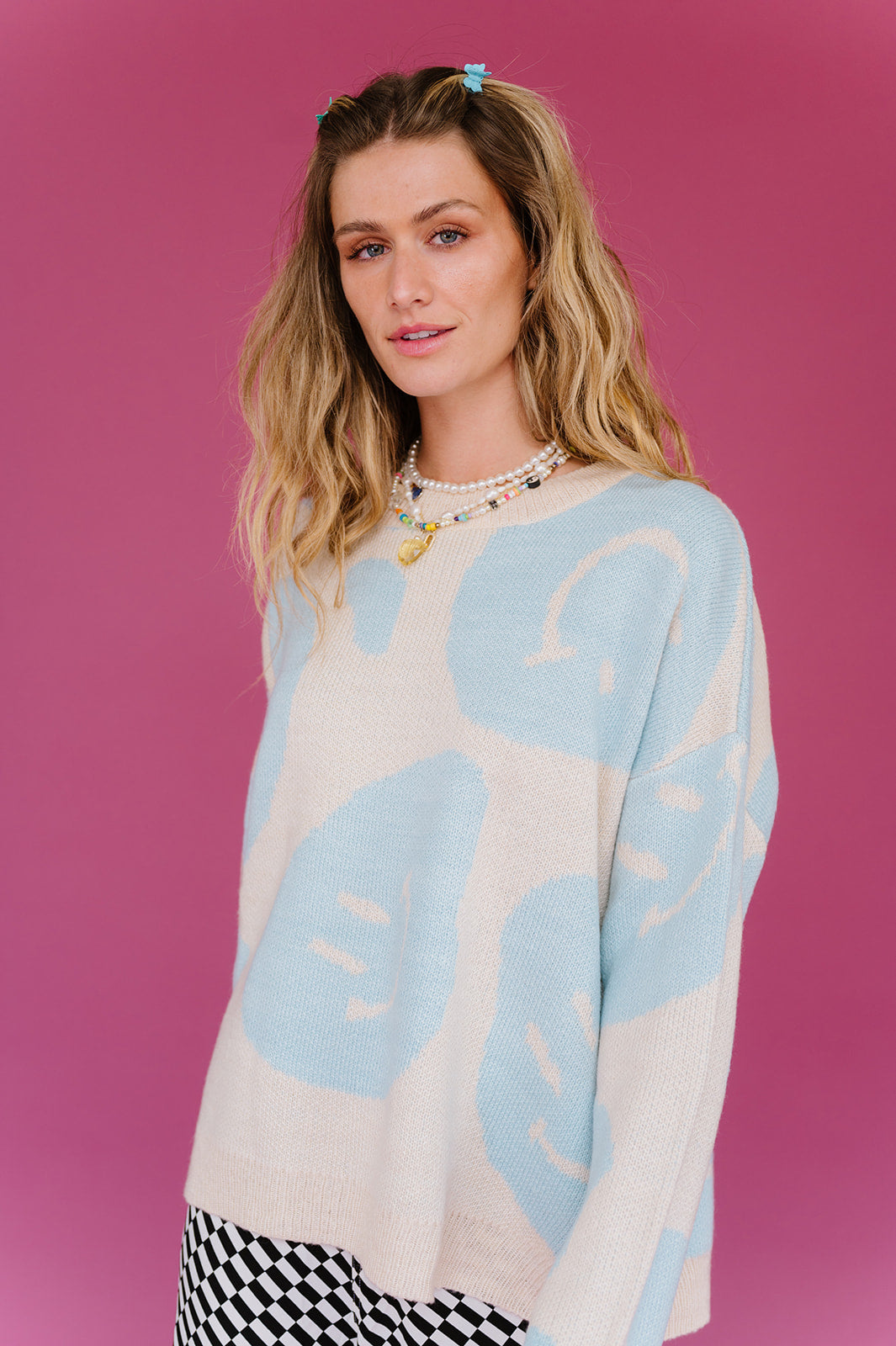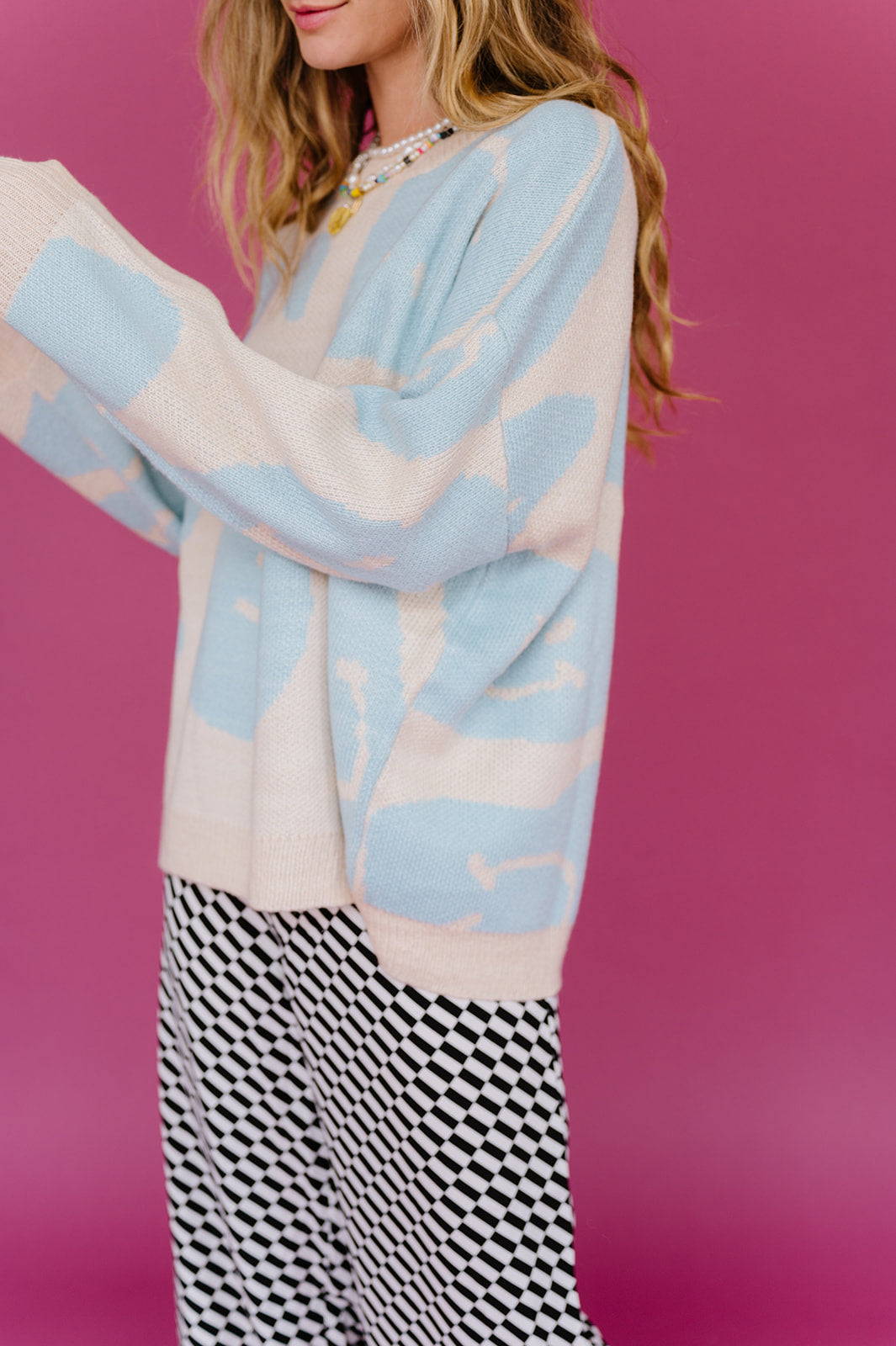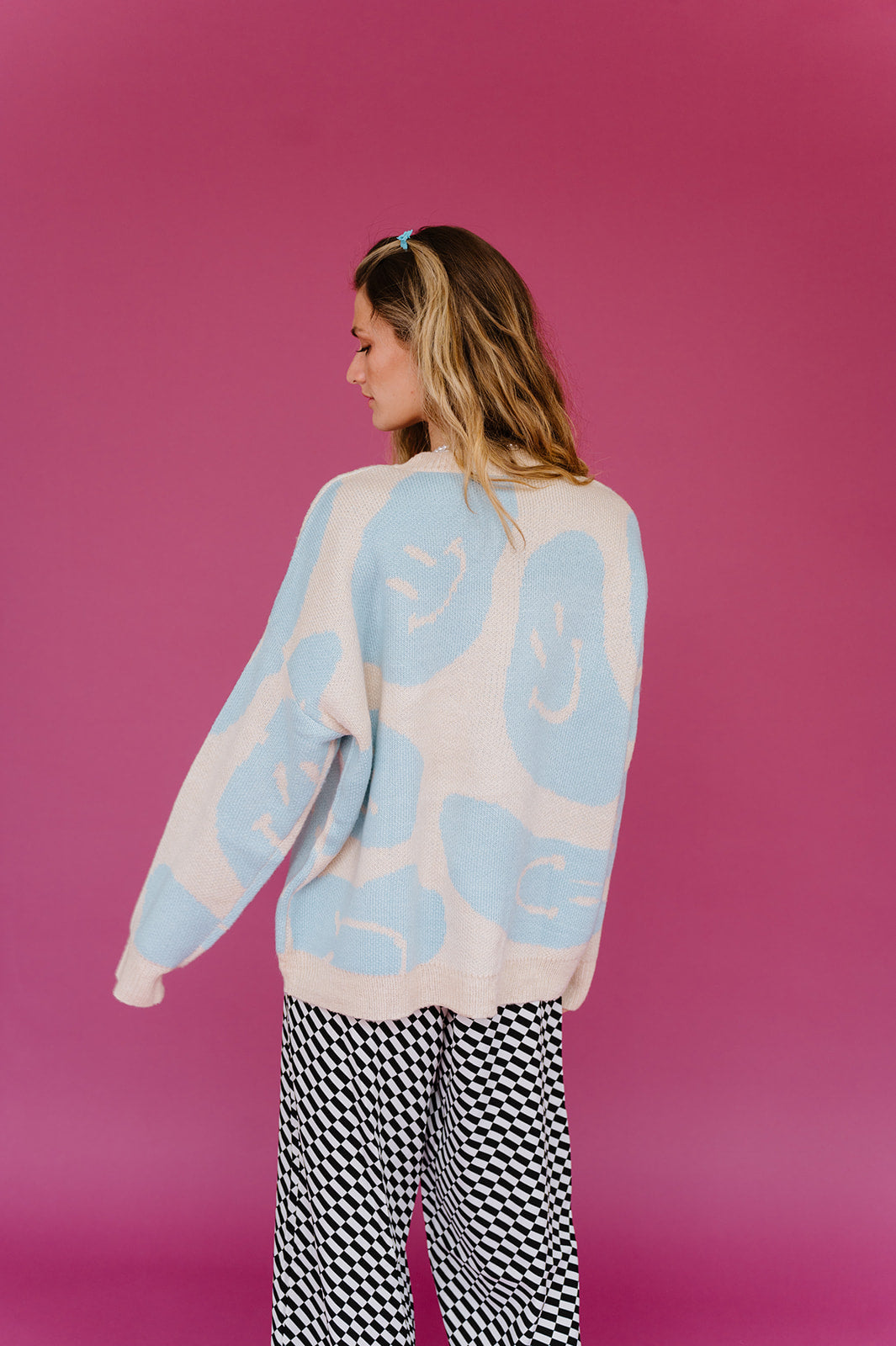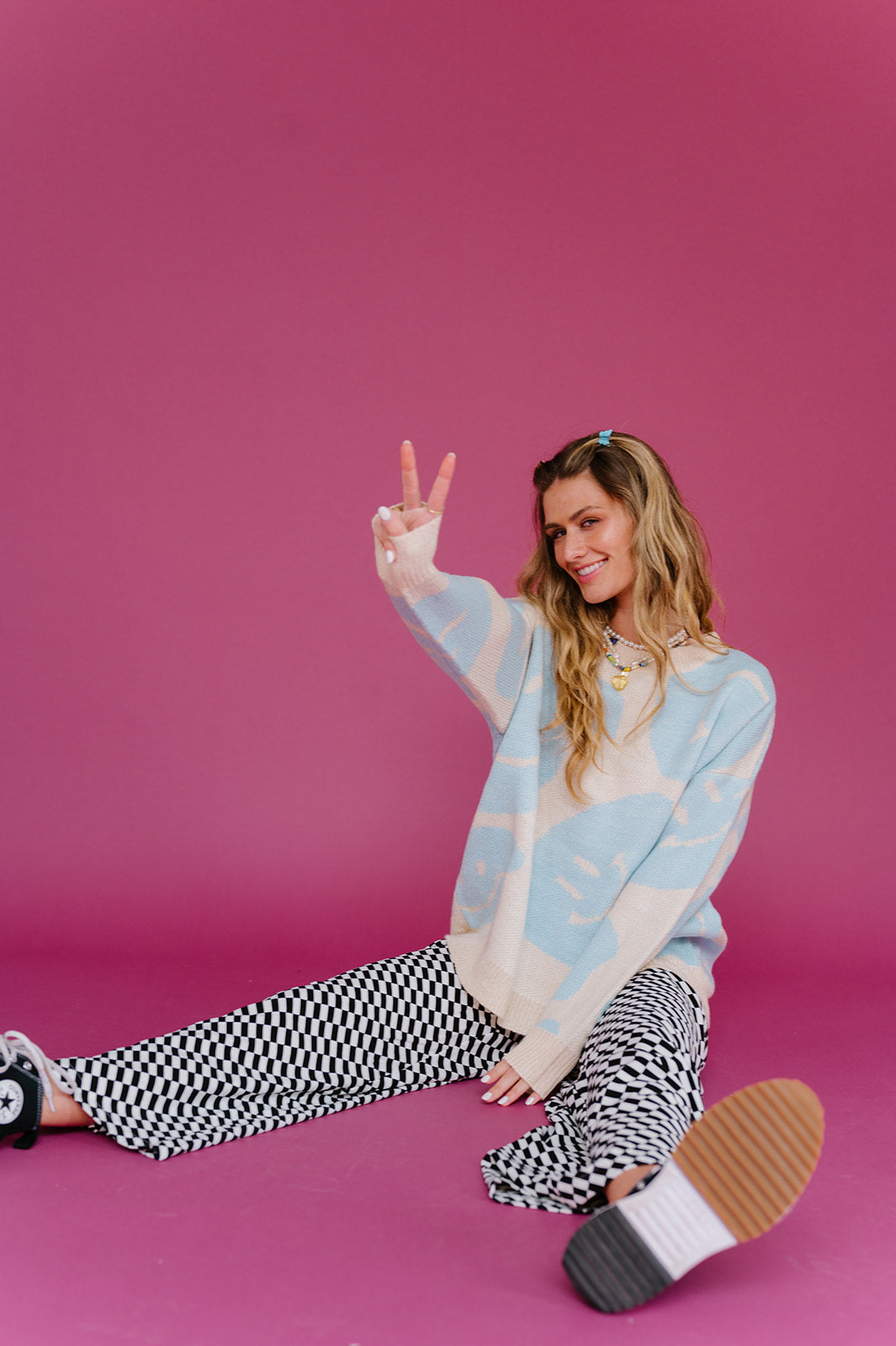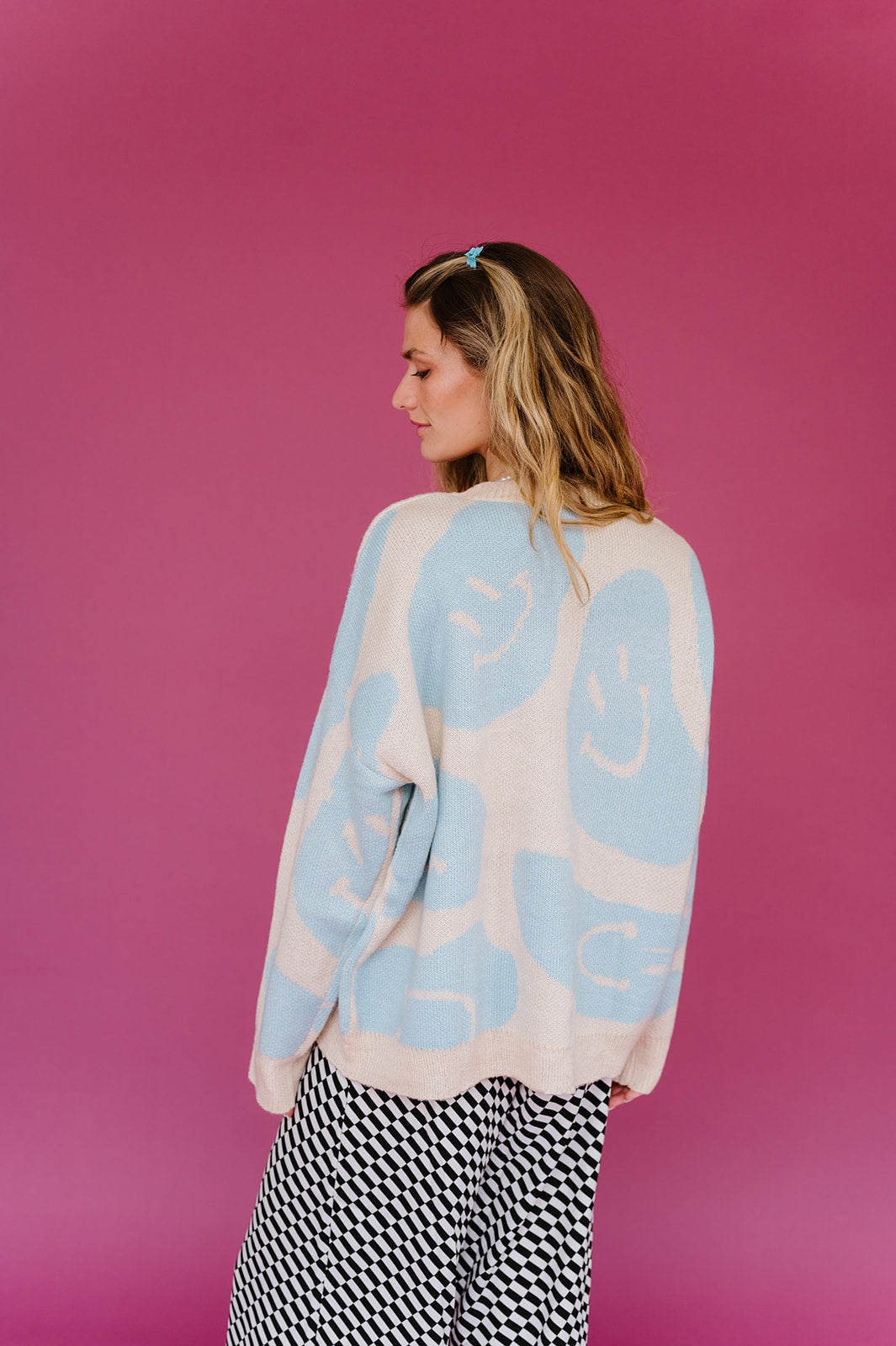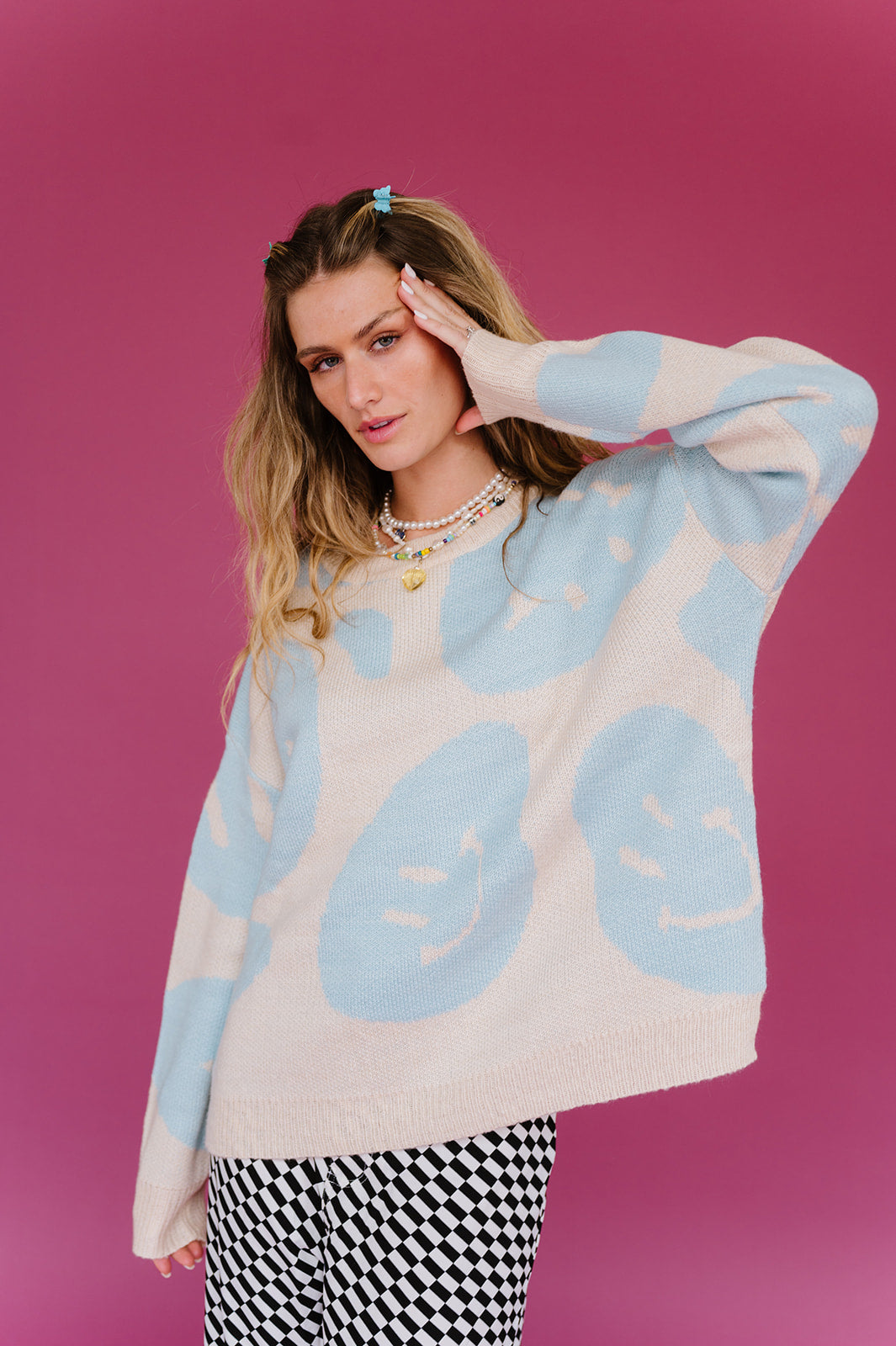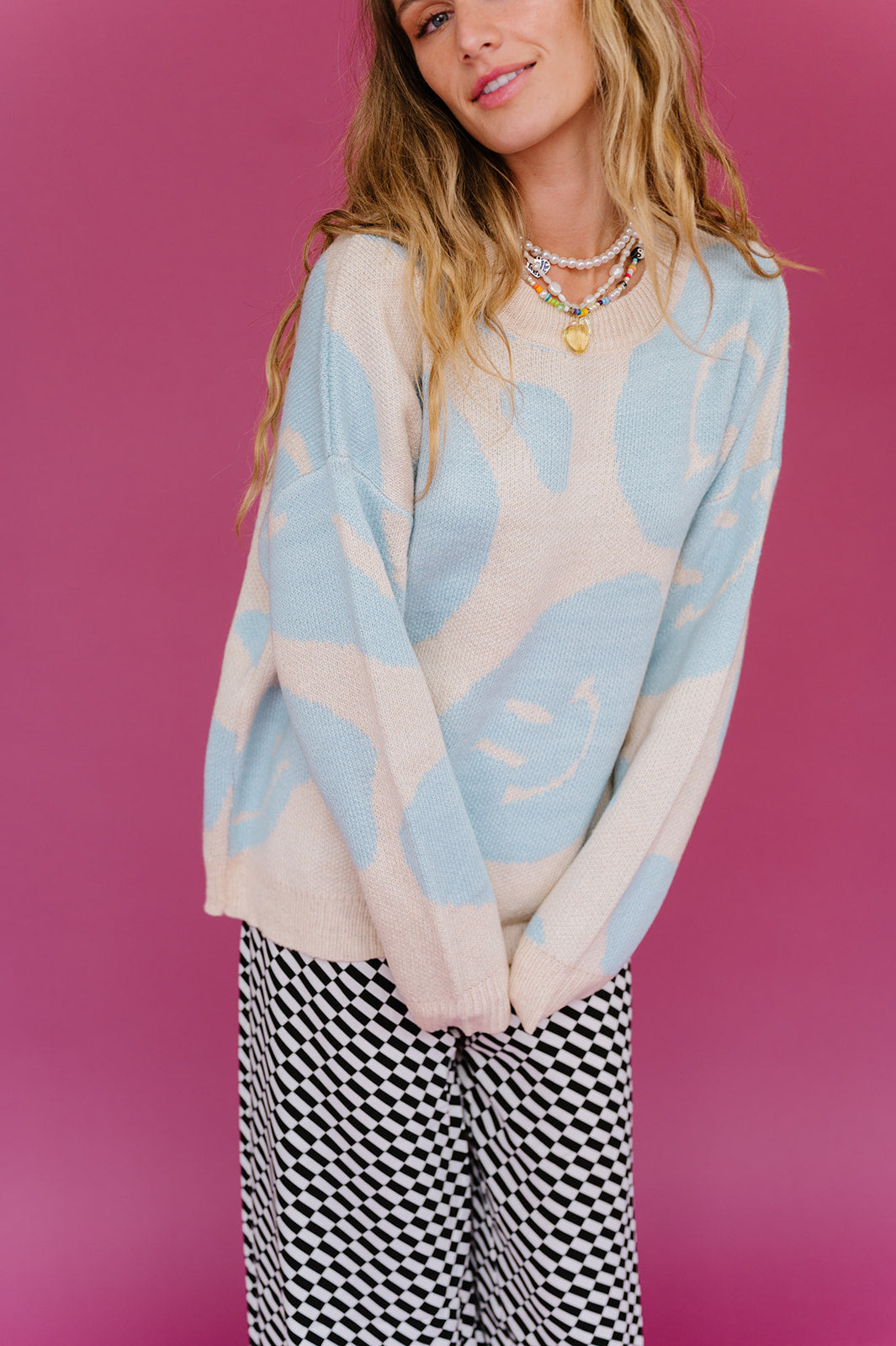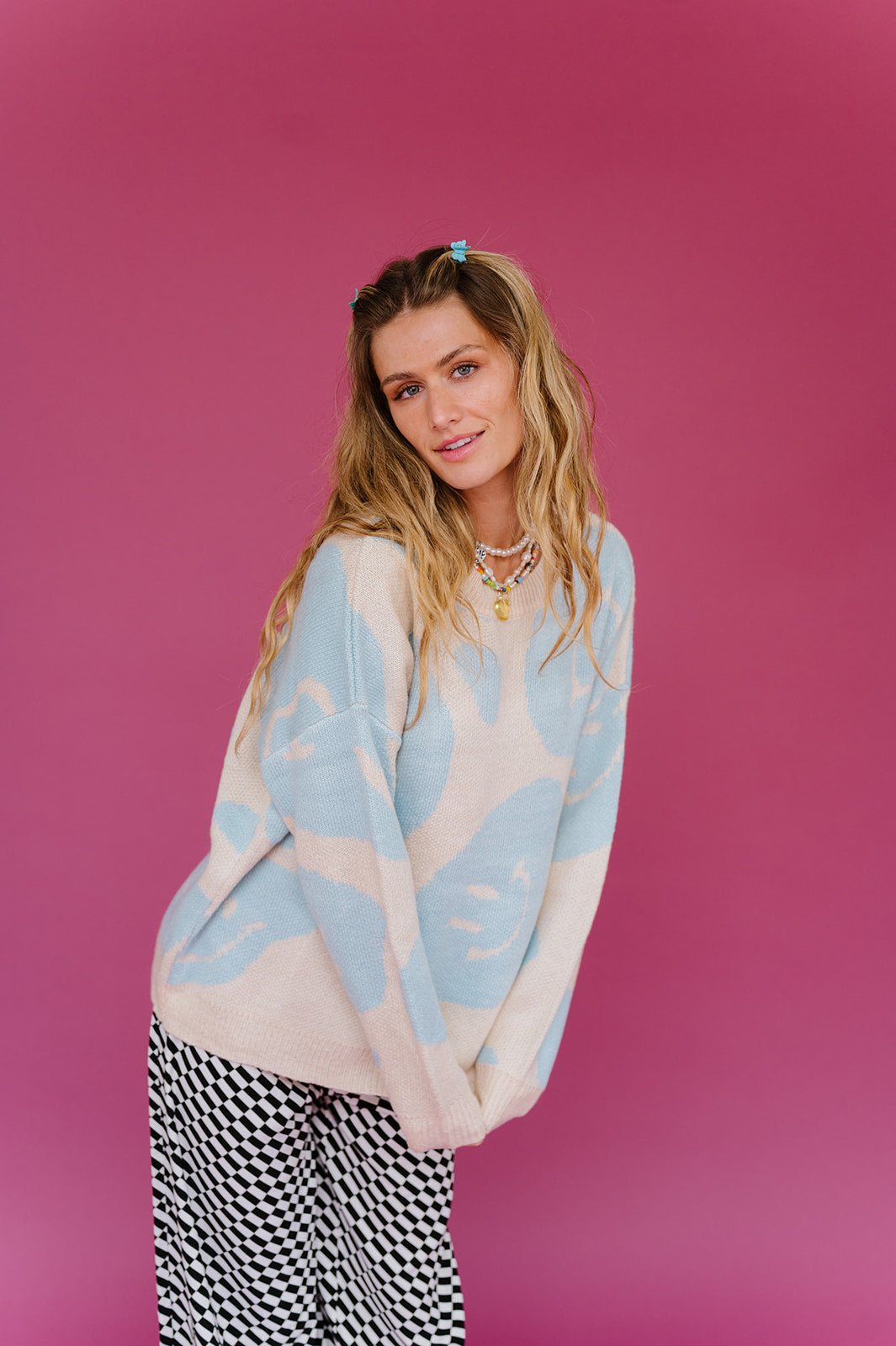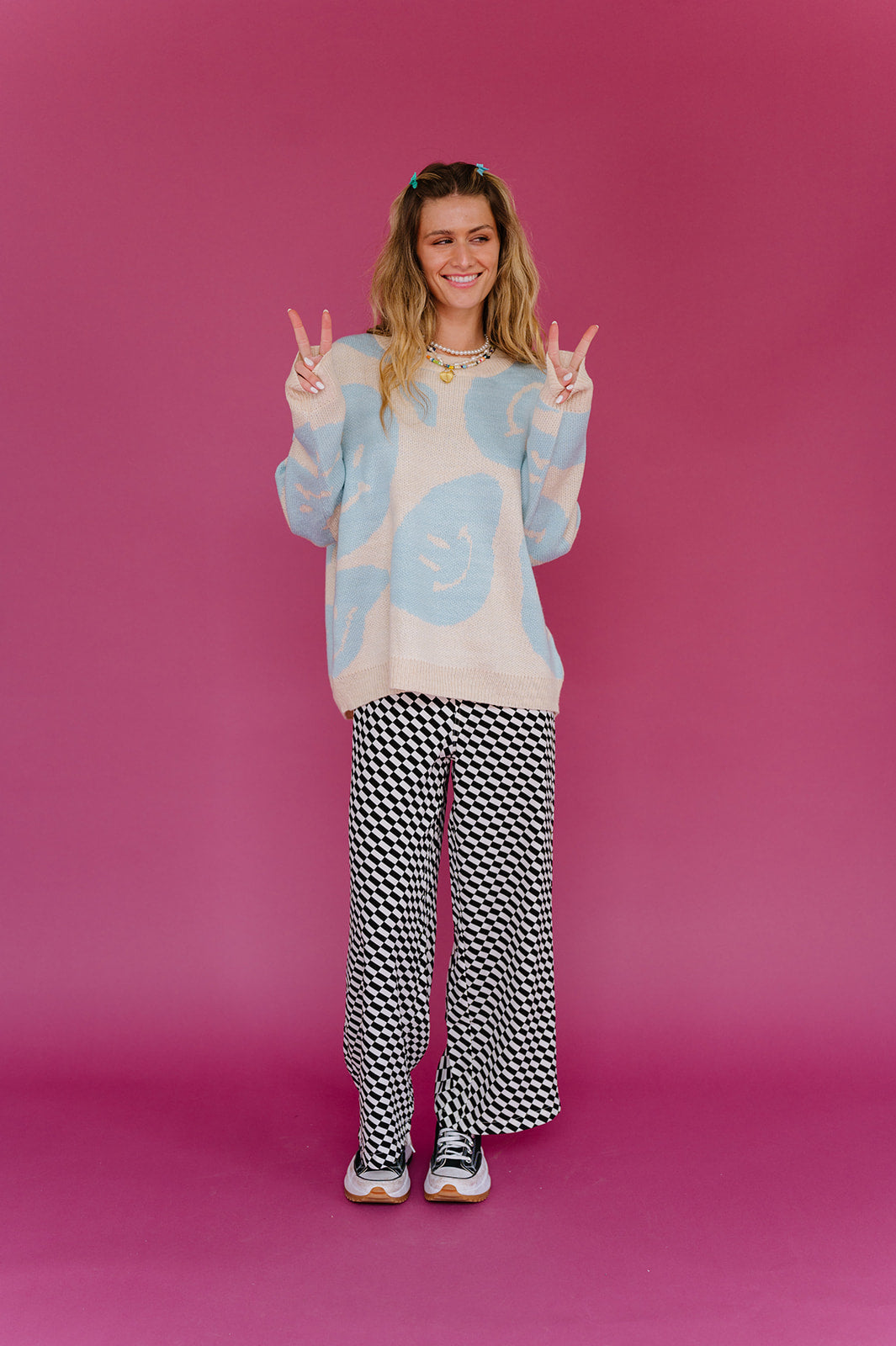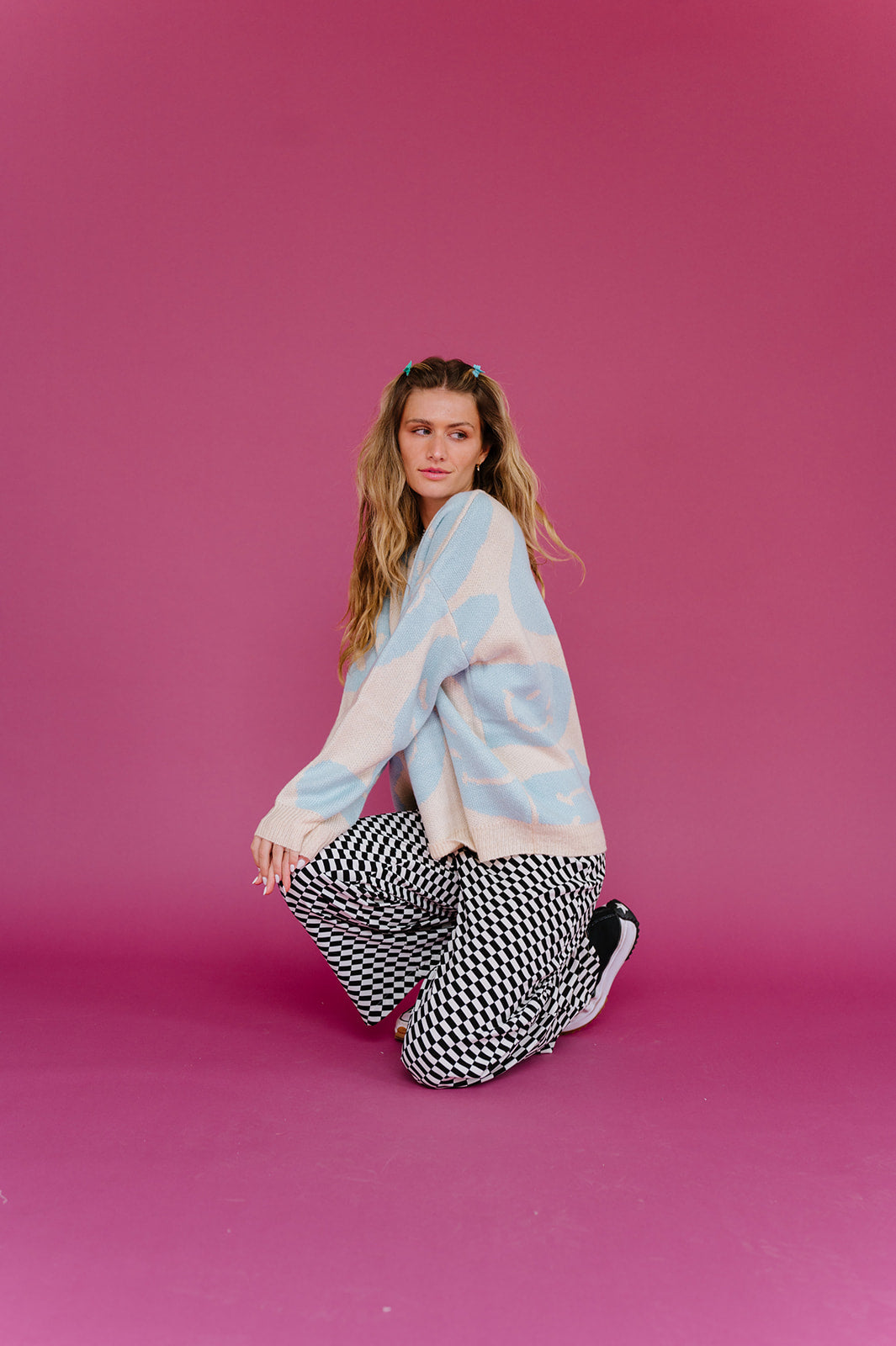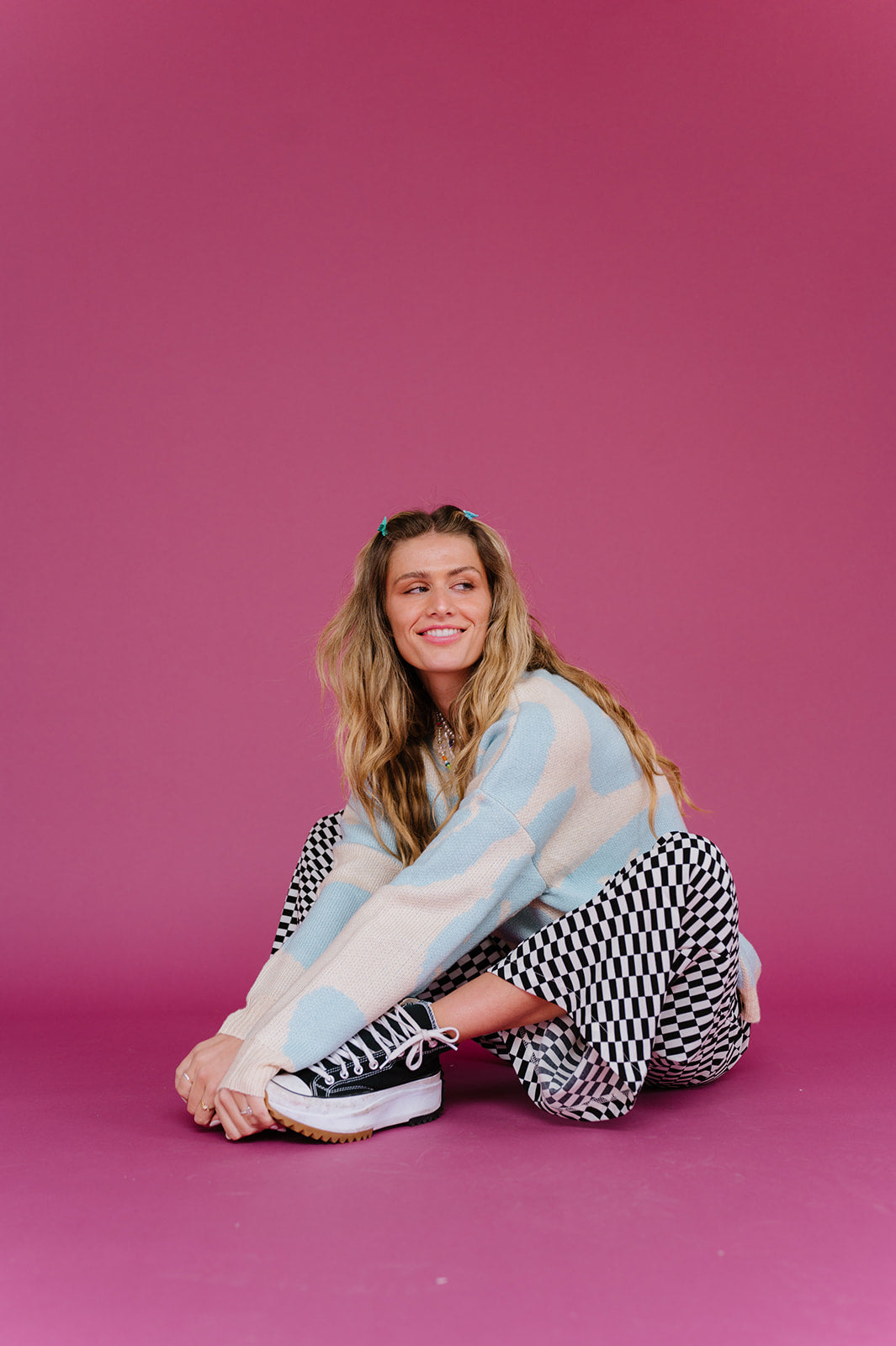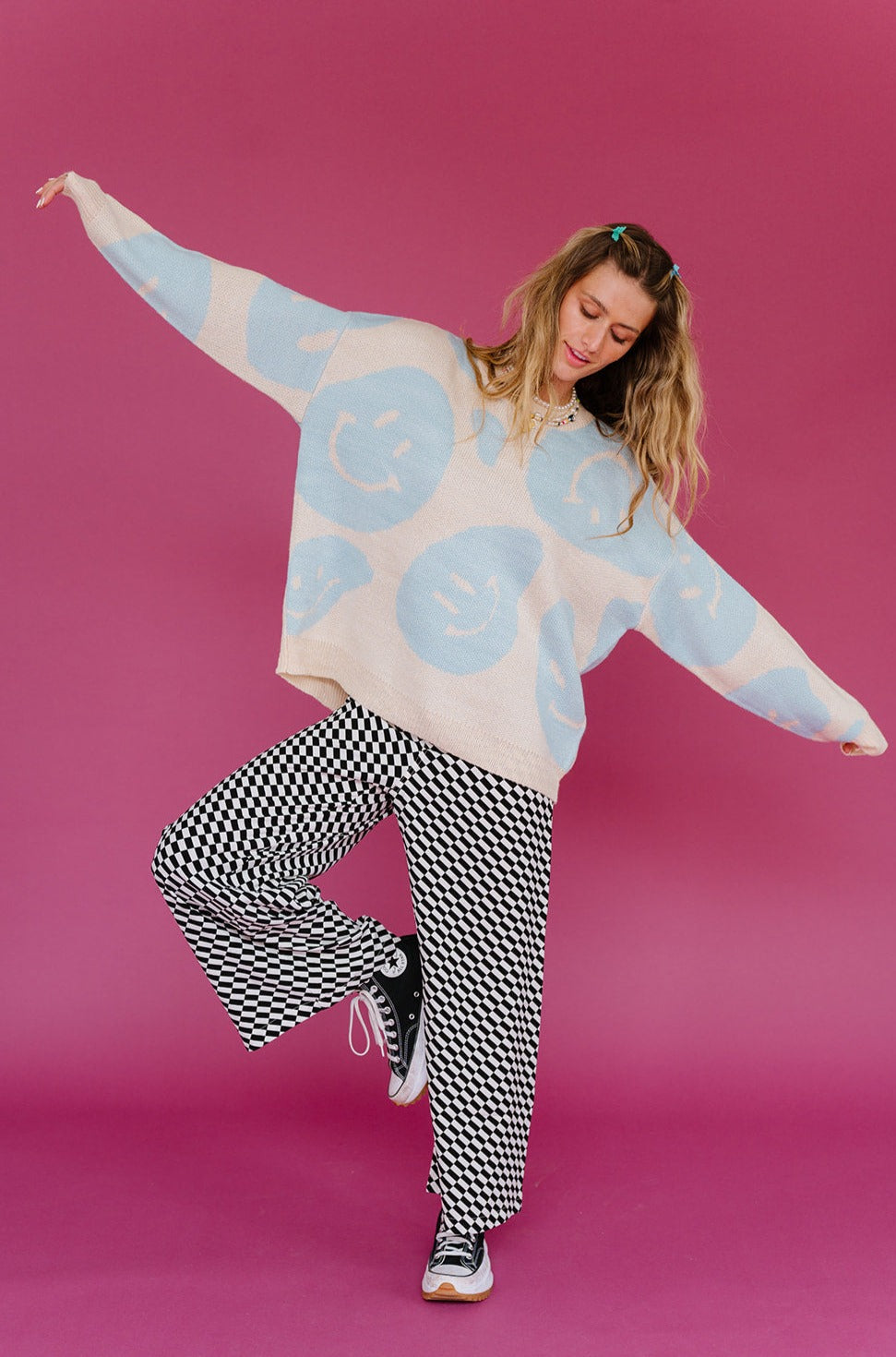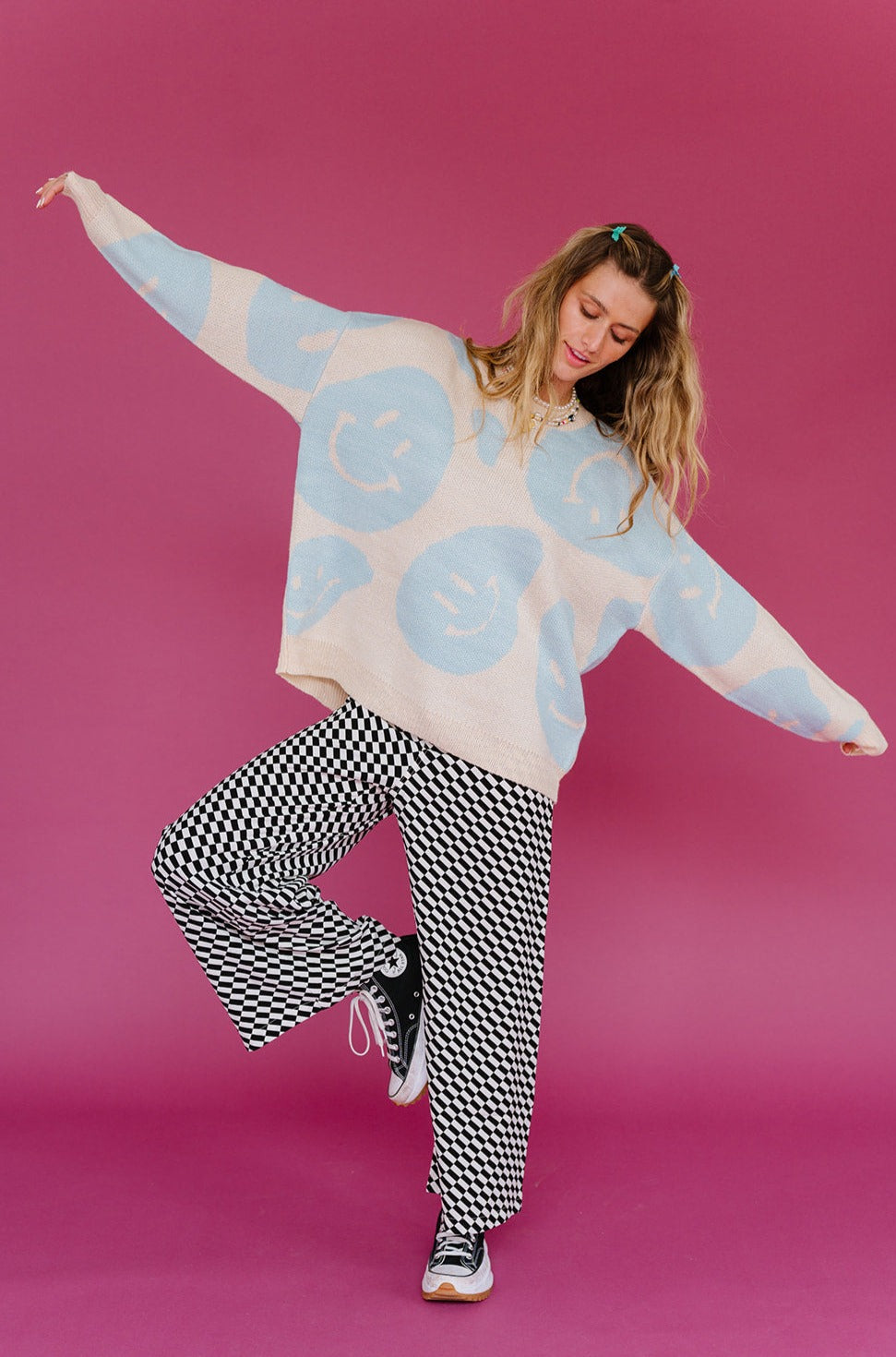 PRODUCT INFORMATION
CUSTOMER REVIEWS
PRODUCT INFORMATION
Oh, wondering why I can't stop smiling? It's because we met our Happy Daze Smiley Sweater. JUST LOOK AT HER!!! Perfection. Chef's kiss. A dream come true. I mean, the colors?! The fit?! The vibe?! We are seriously obsessedddd and we can't even wait for you babes to get your hands on it! We wear this literally 24/7 and we don't plan on changing this any time soon. Jaws will be dropping the MOMENT you step out in this baby!!! Not only is this sweater everything of the sort.... have we mentioned how deliciously SOFT IT IS?! We are going to stop talking so you can addddd toooo carttttt! 
Why we love it:
The fit is everythinggg 
Smiley face design we can't get enough 
Colors 4ever 
Boyfriend fit 
Perfectly oversized 
Create so many different vibes with this 
Soooo soft 
Knit quality 10/10
The piece you'll keep reaching for 
Staple piece of the CENTURY 
Sizing:
X-Small: 00-2
Small: 2-4
Medium: 4-8
Large: 8-12 
Skye is 5'8 and wearing a size small.