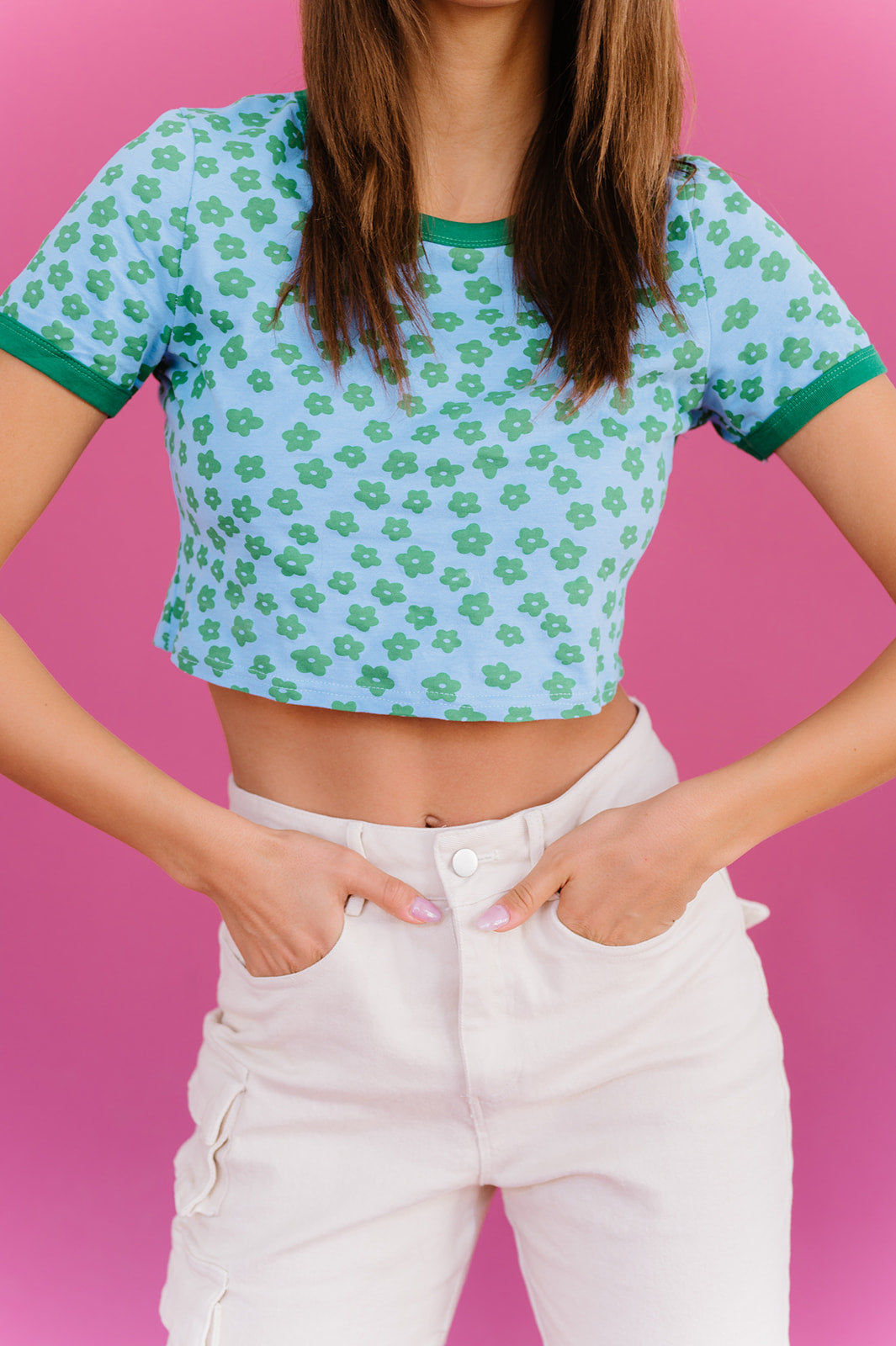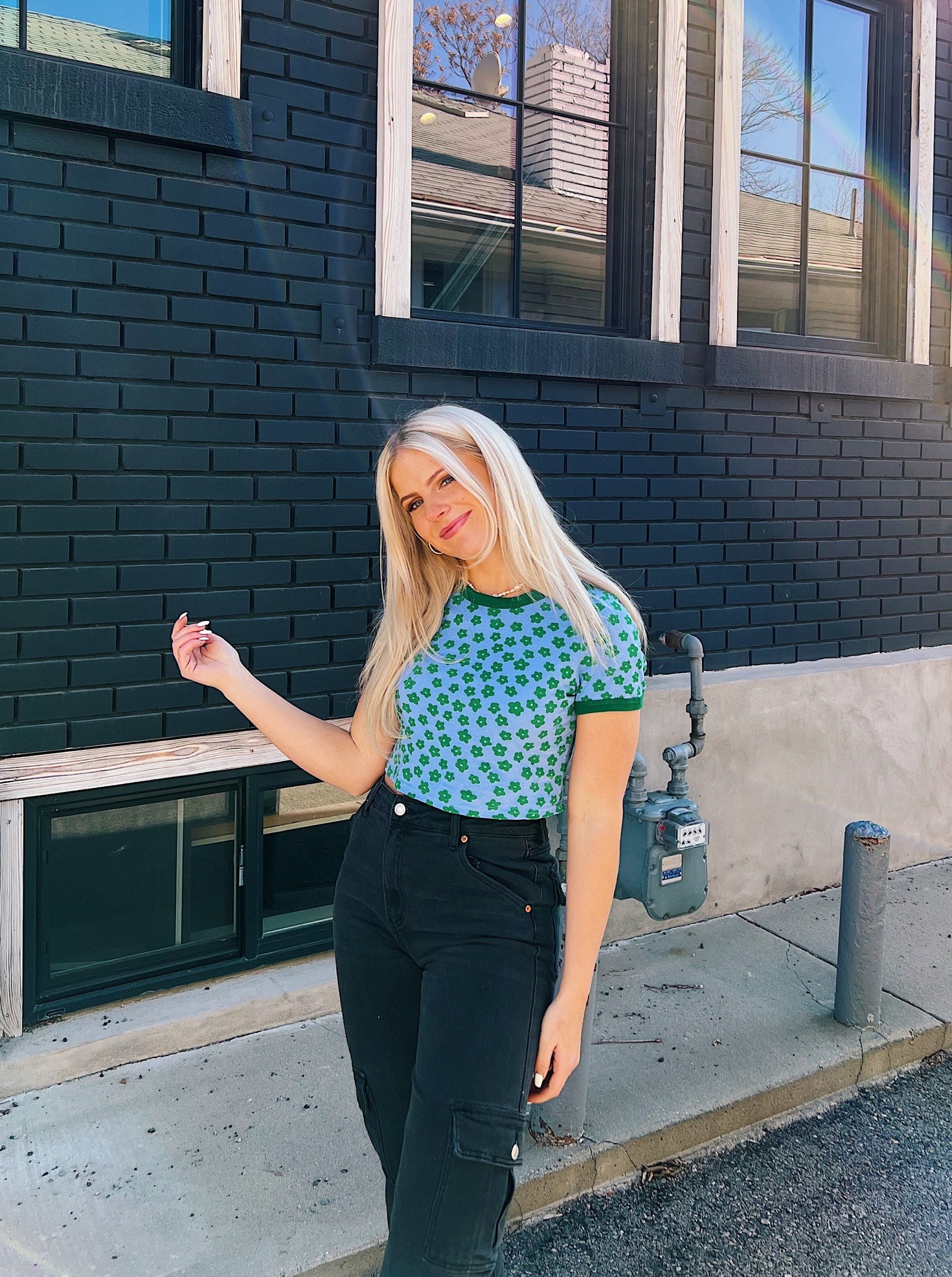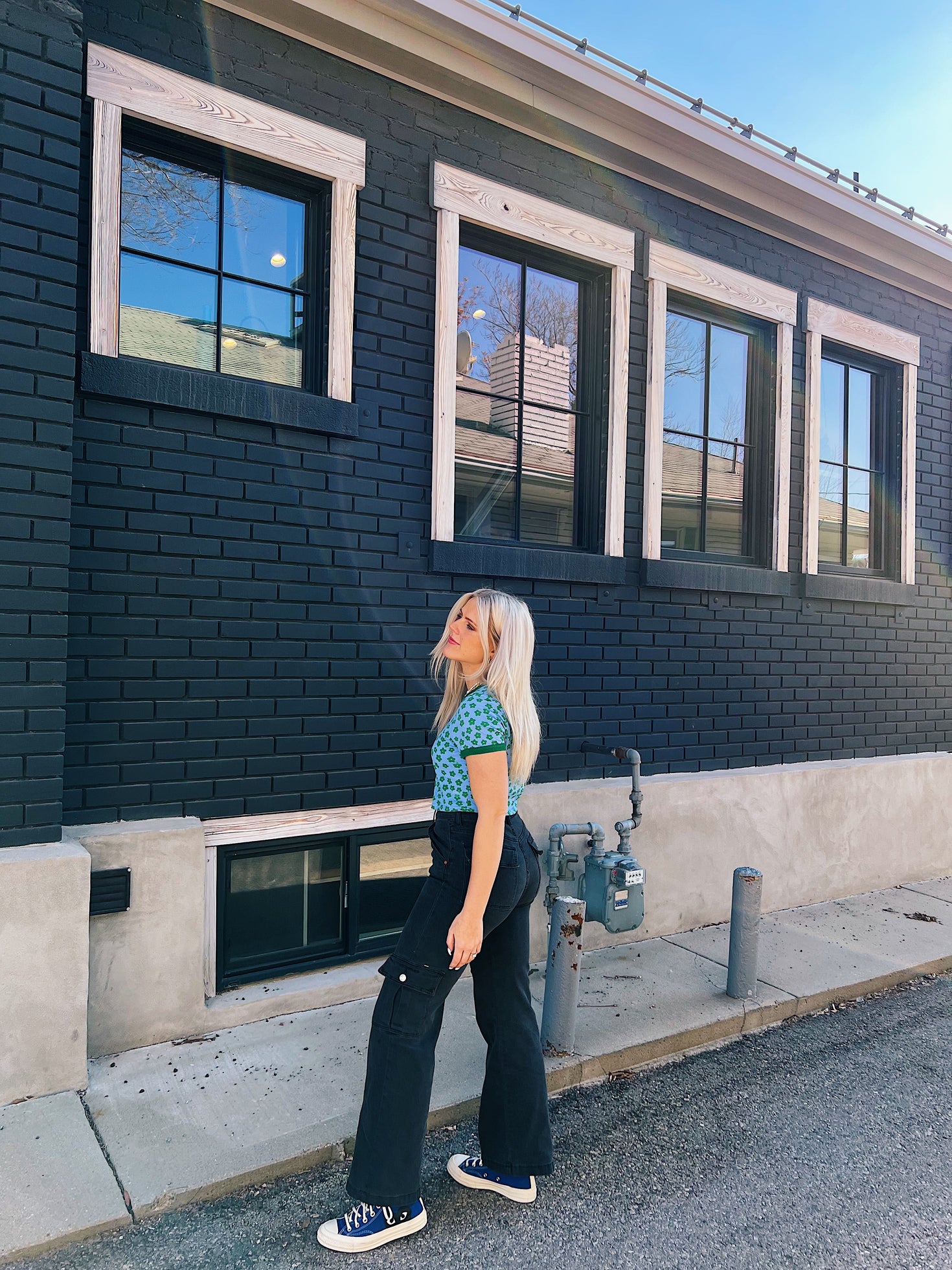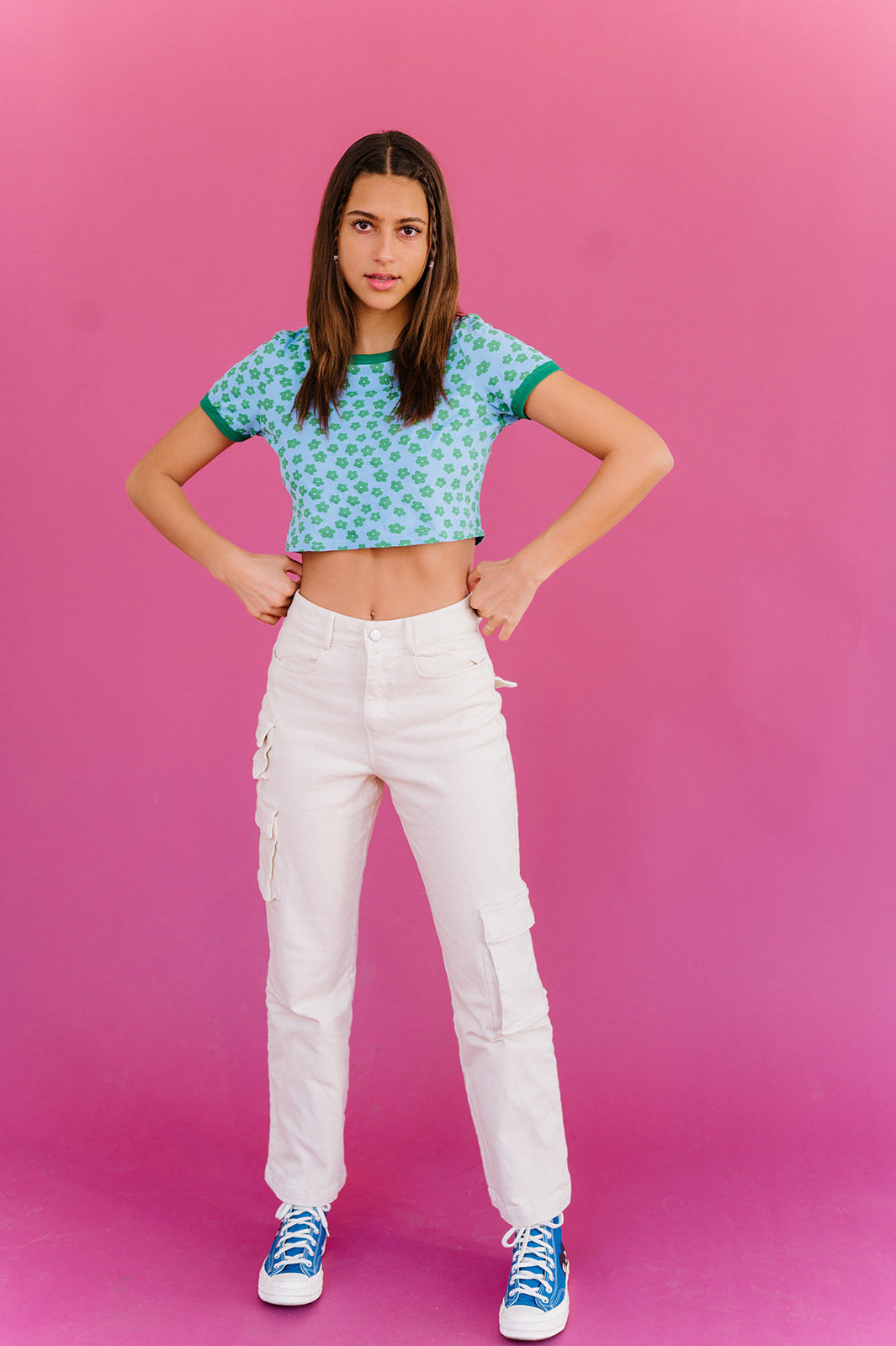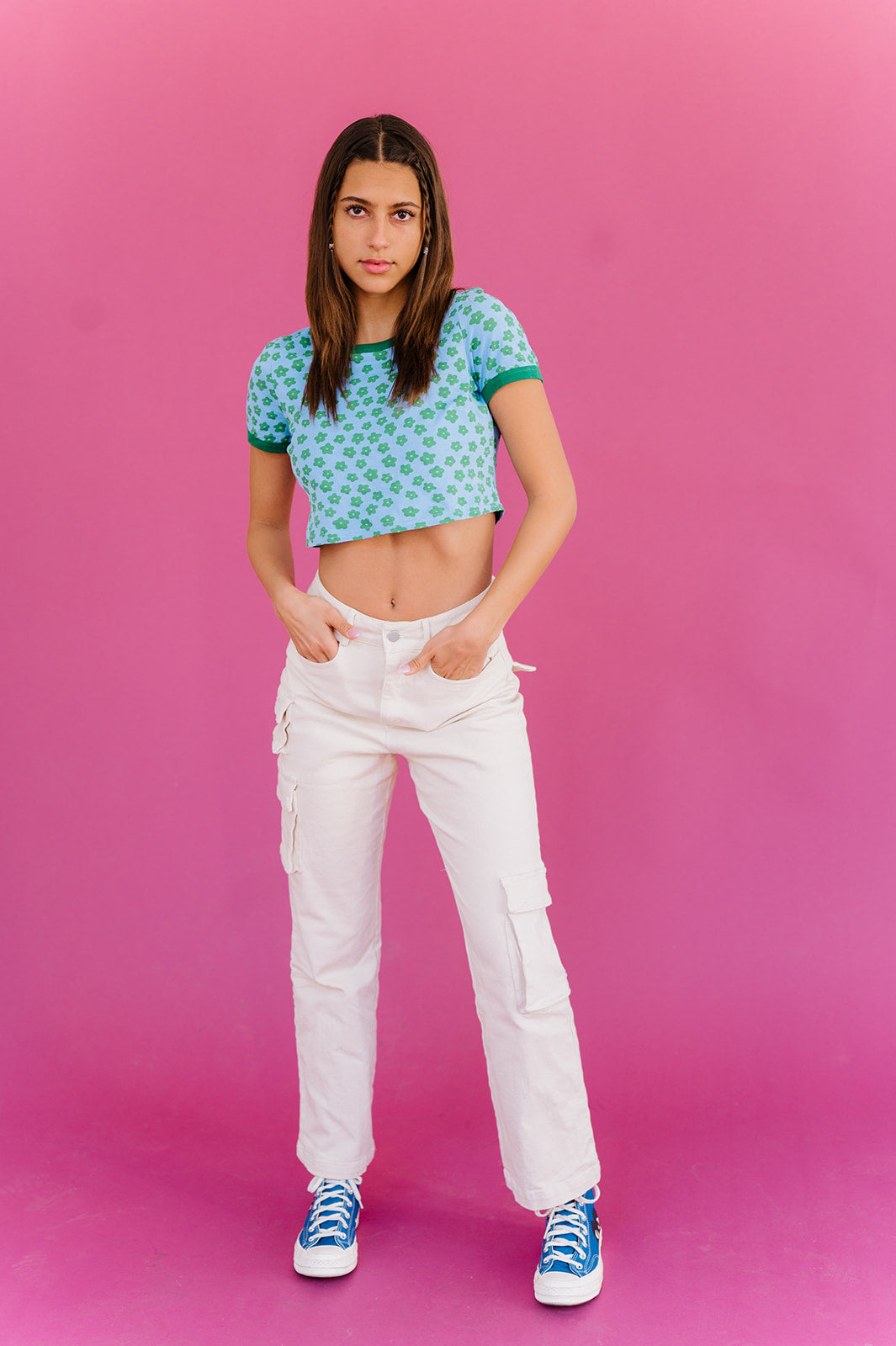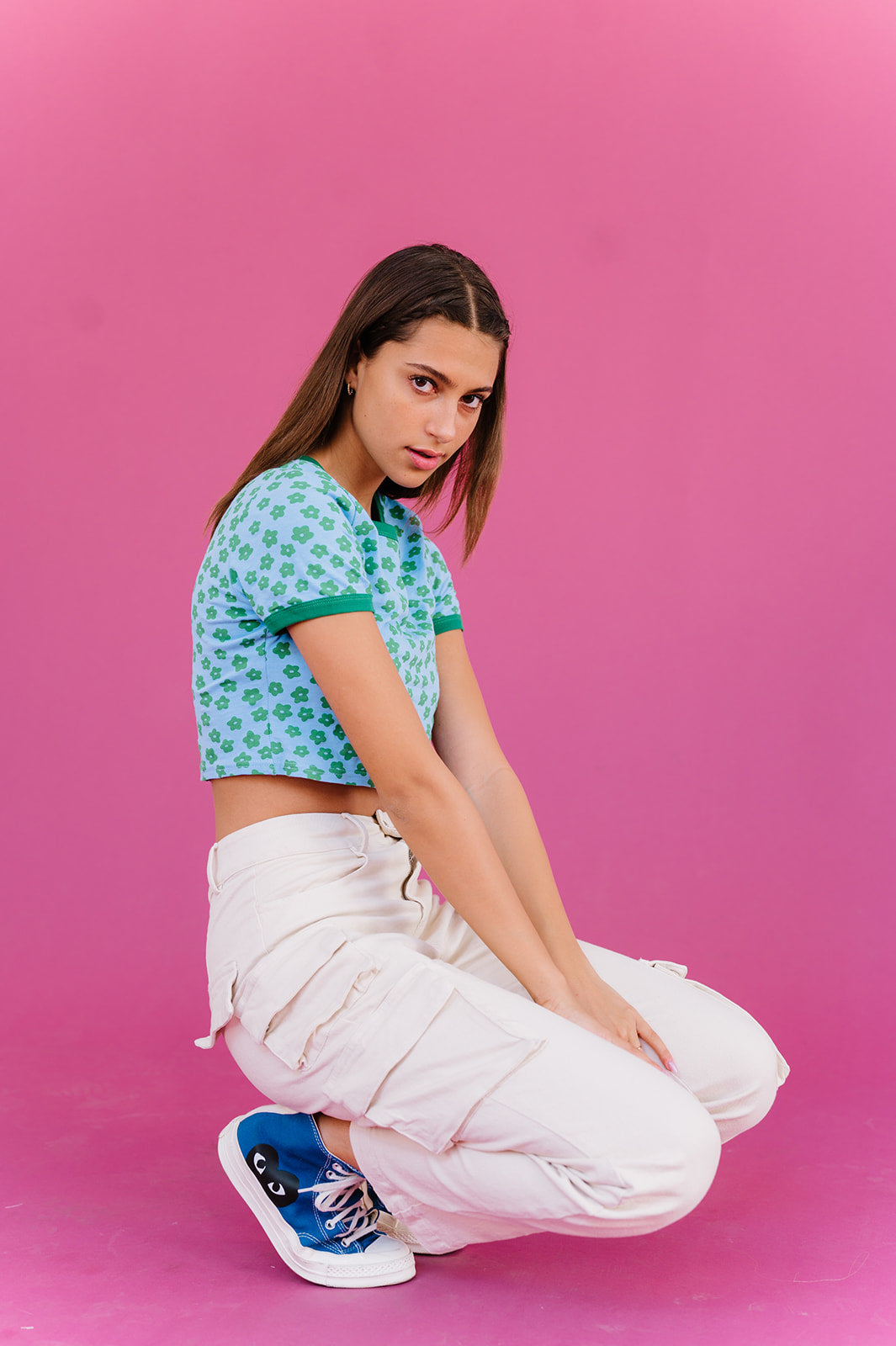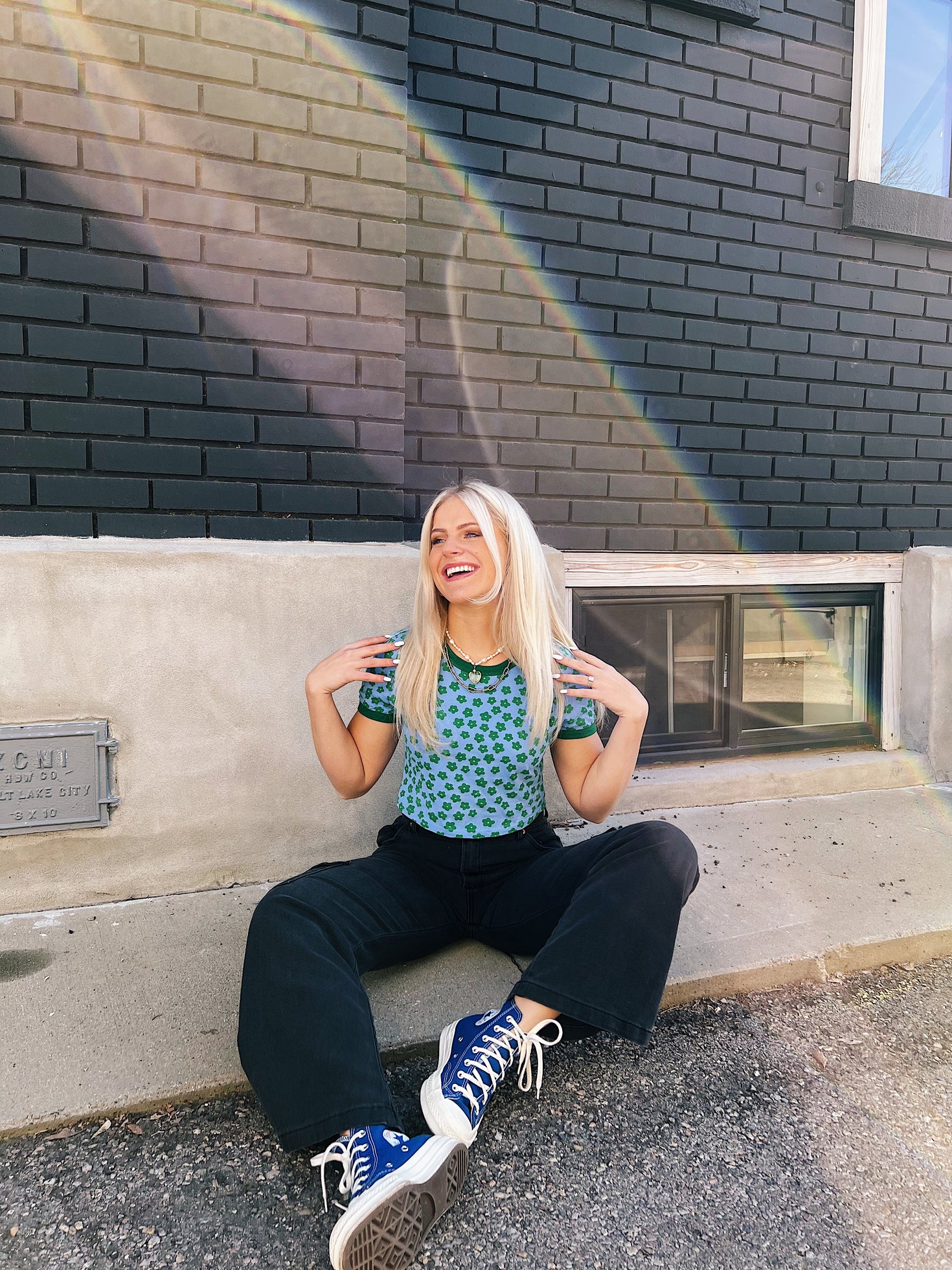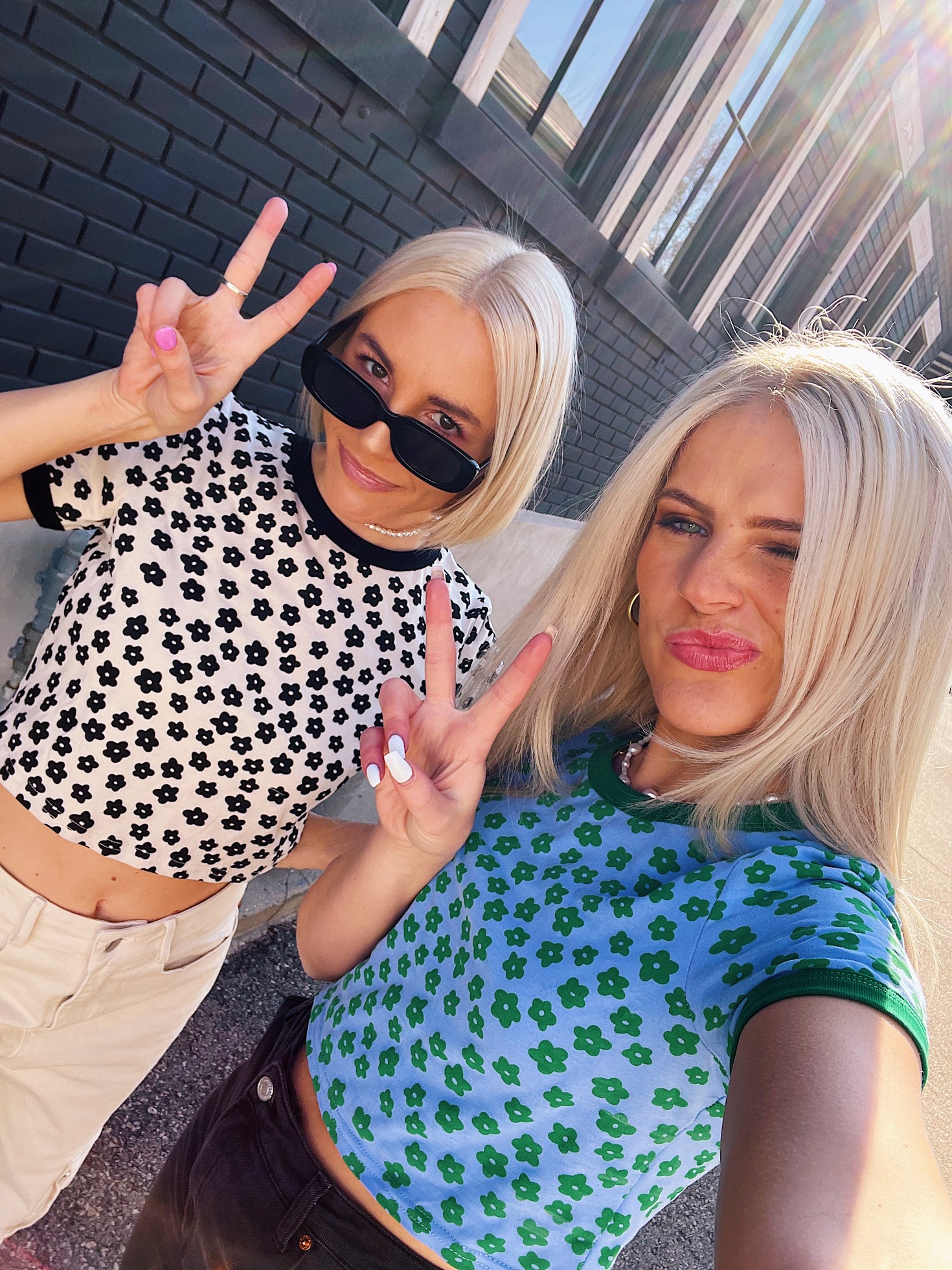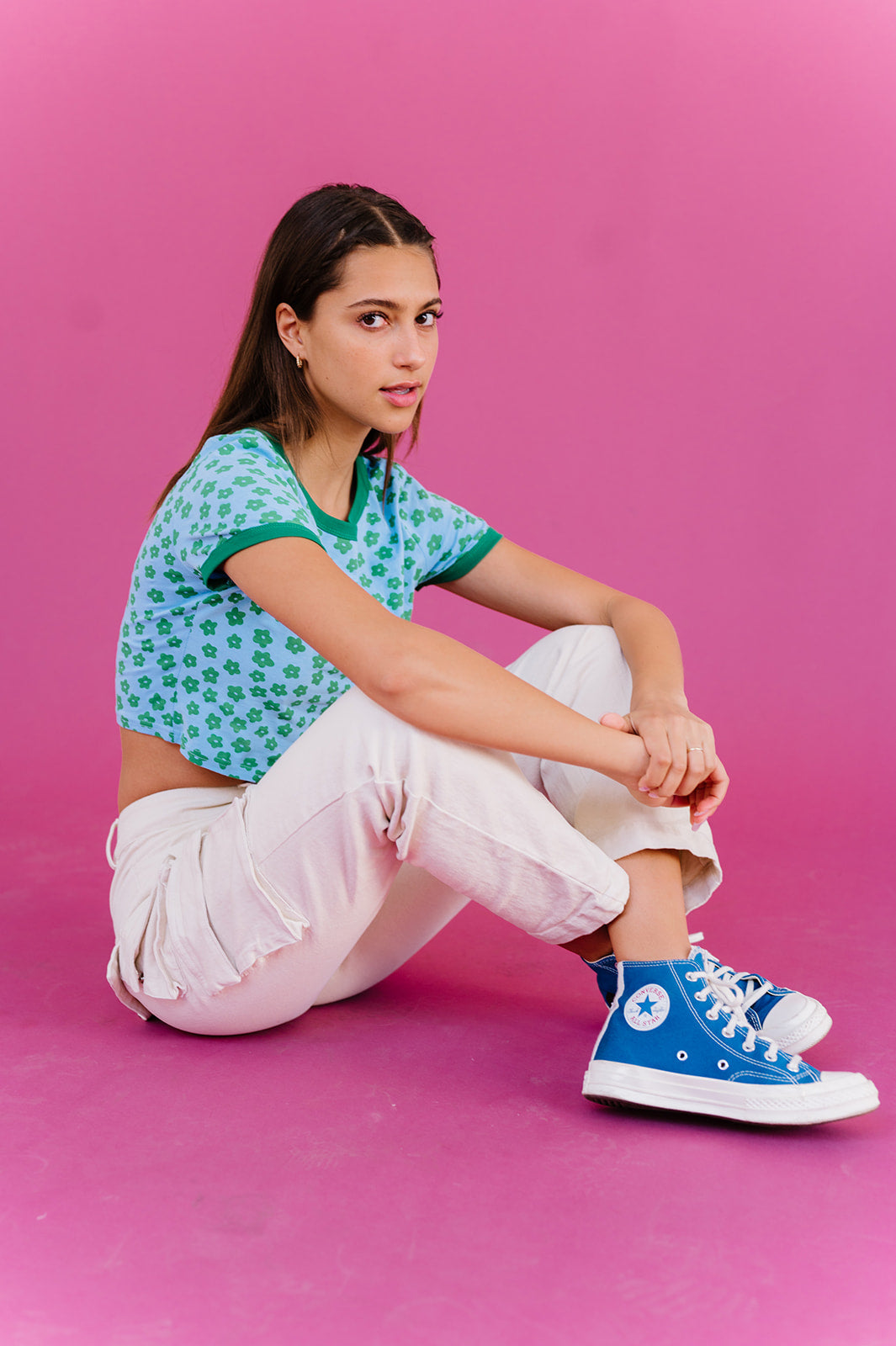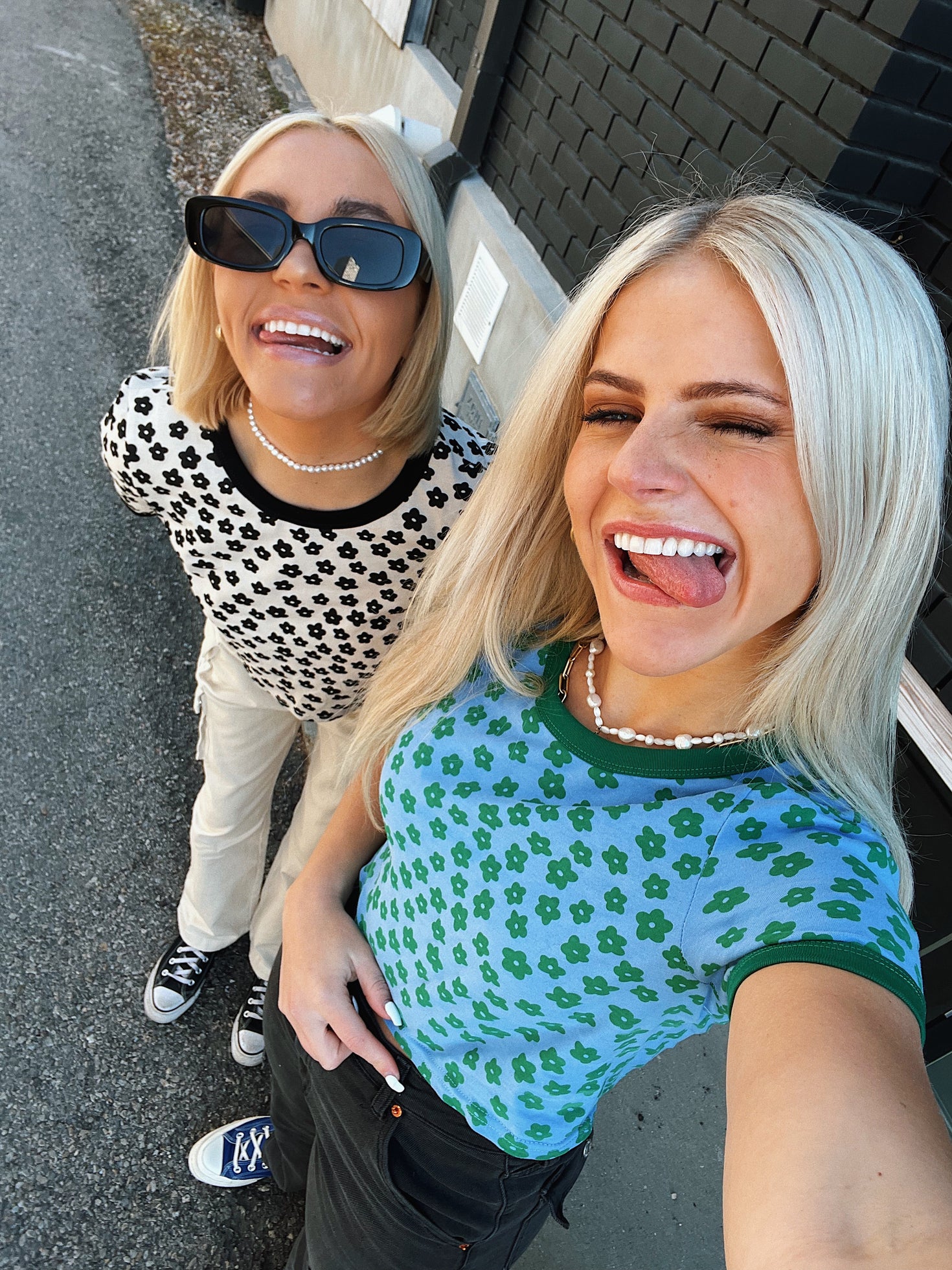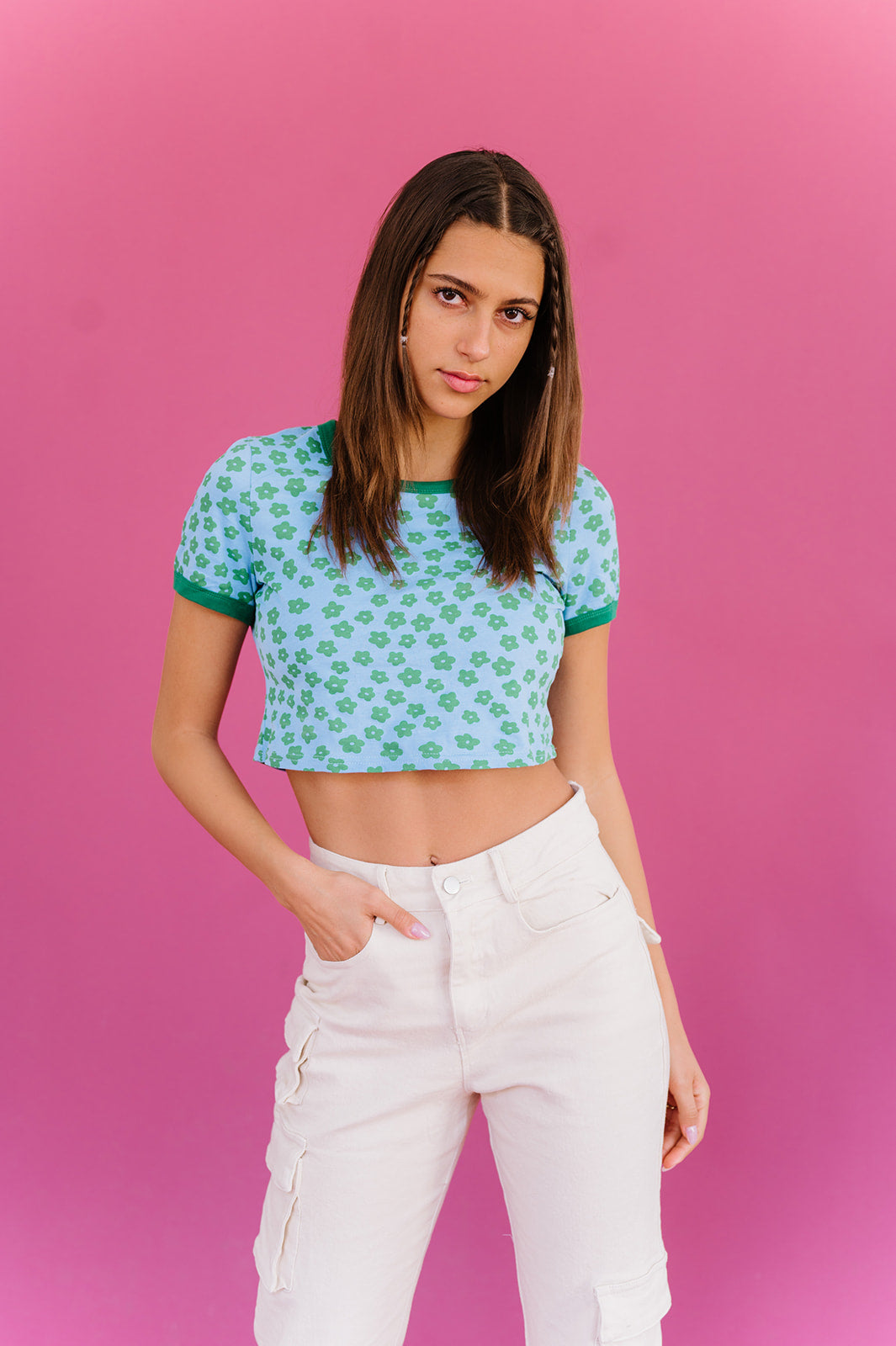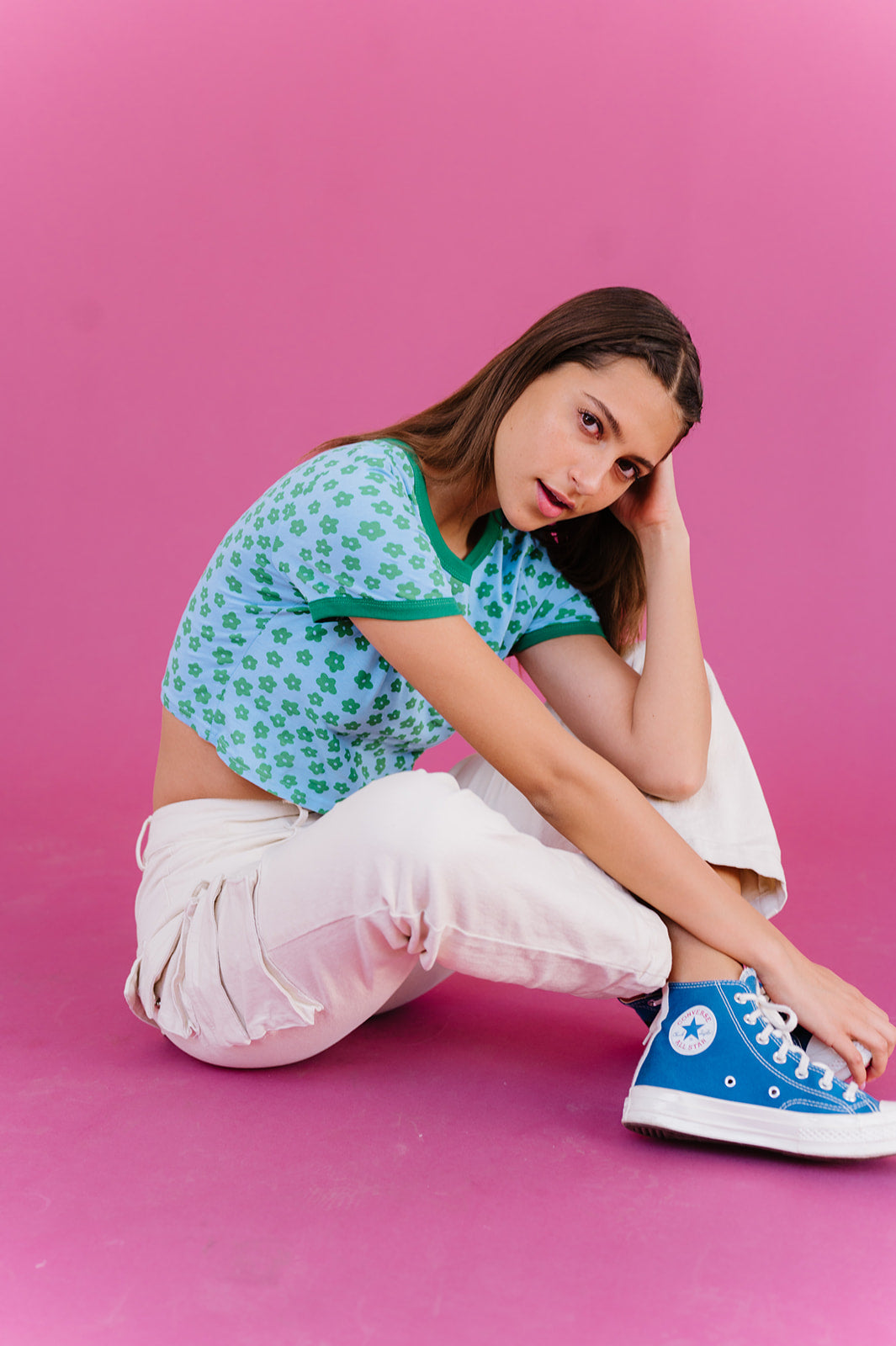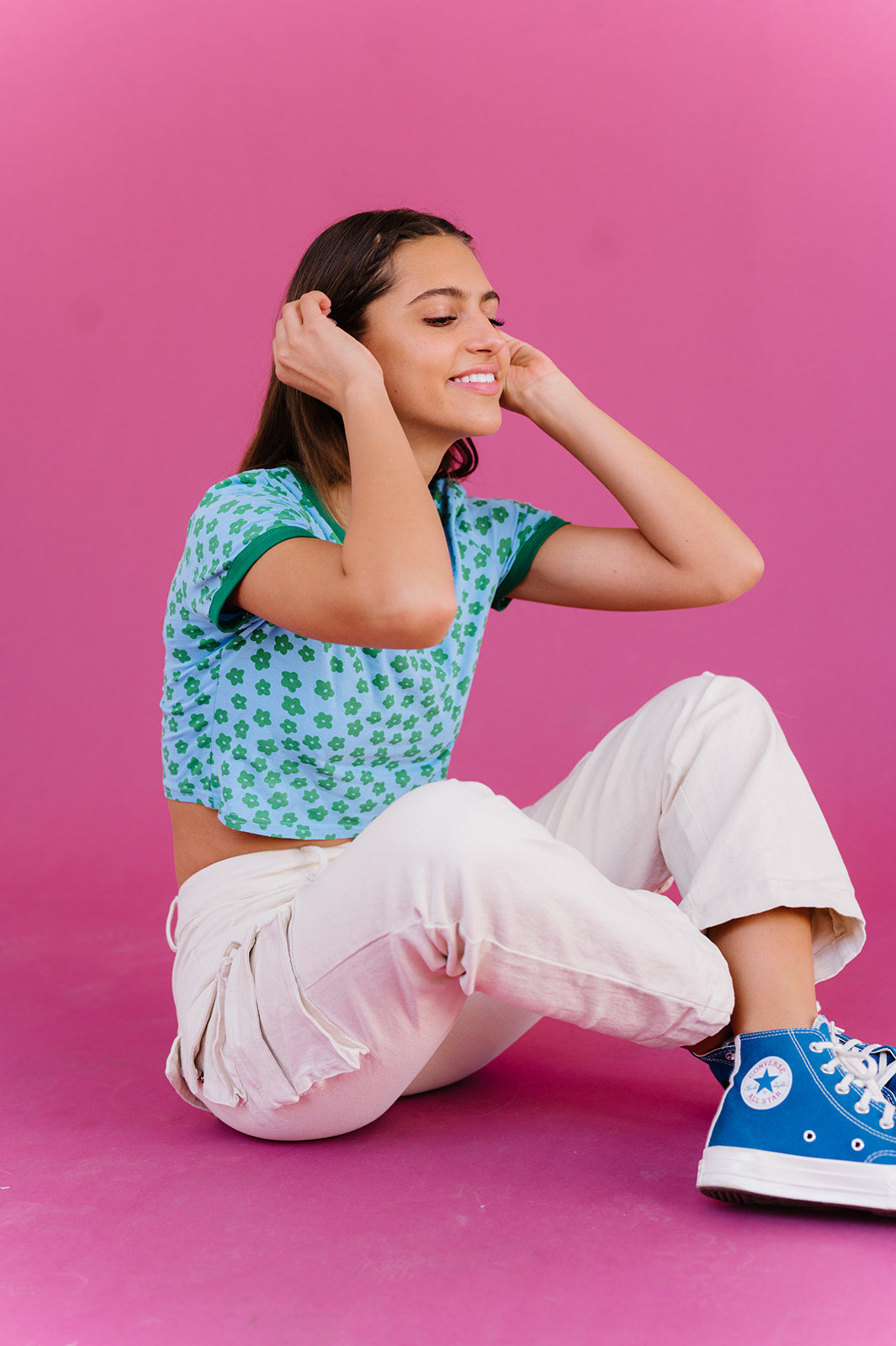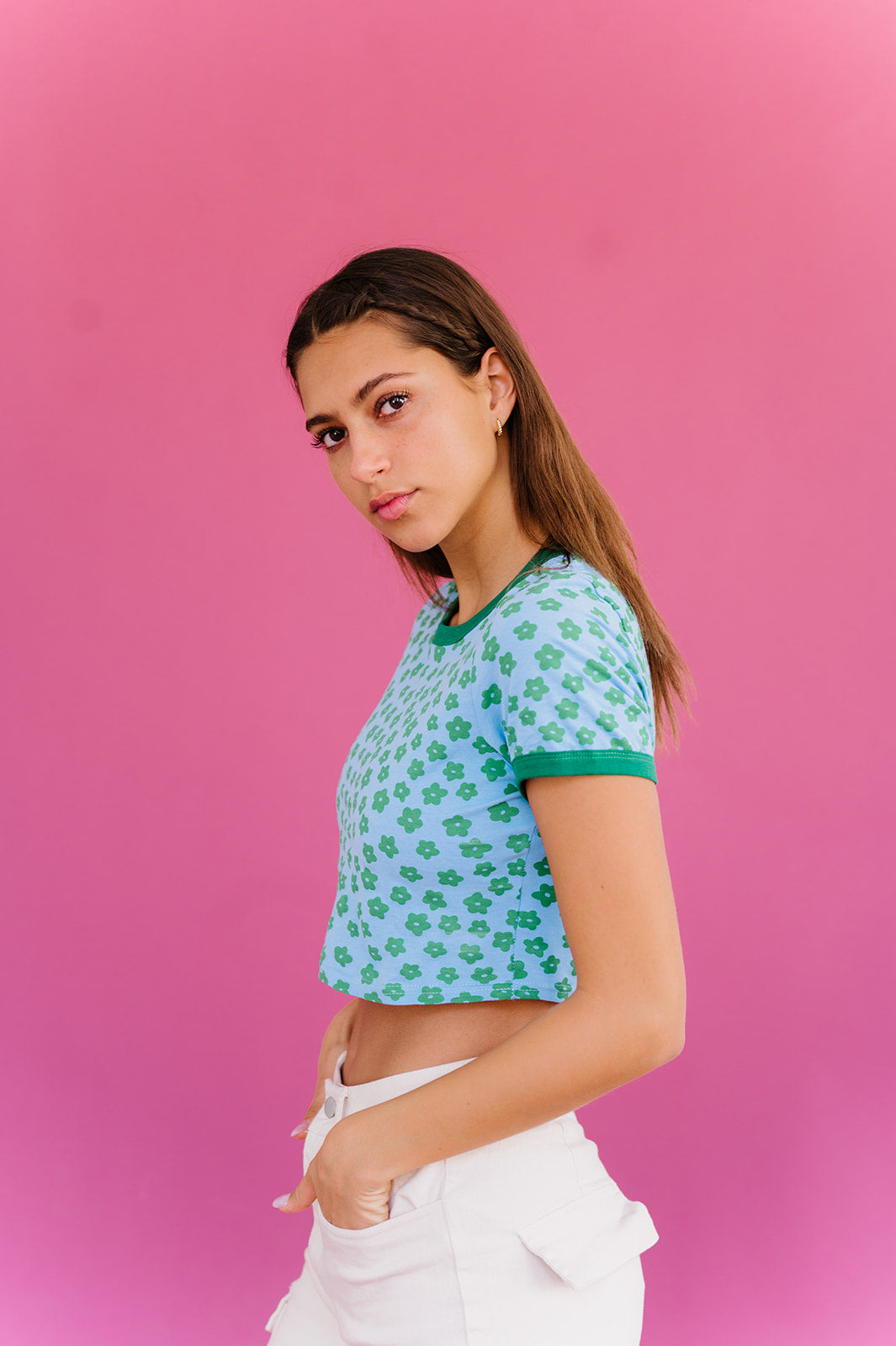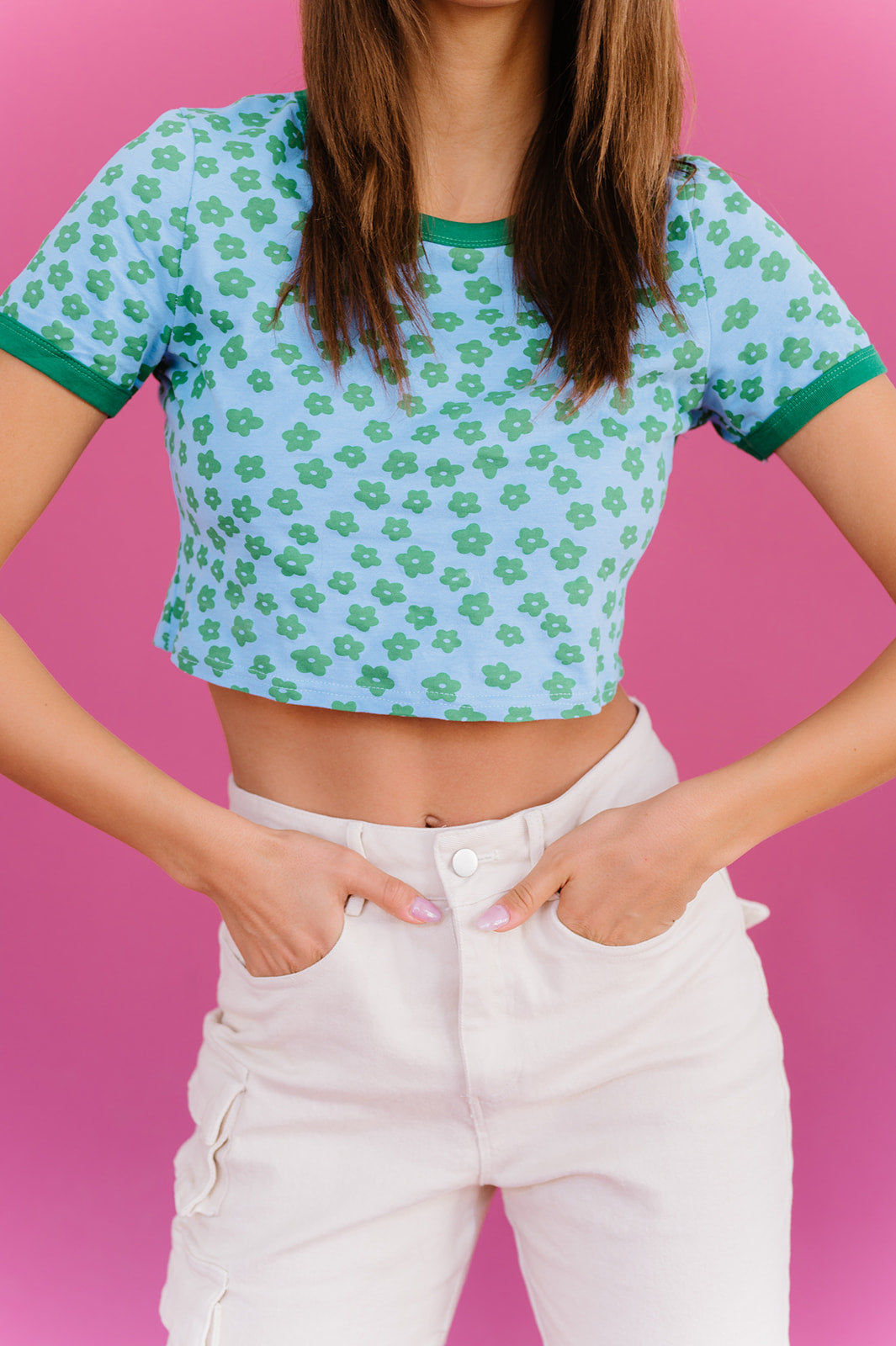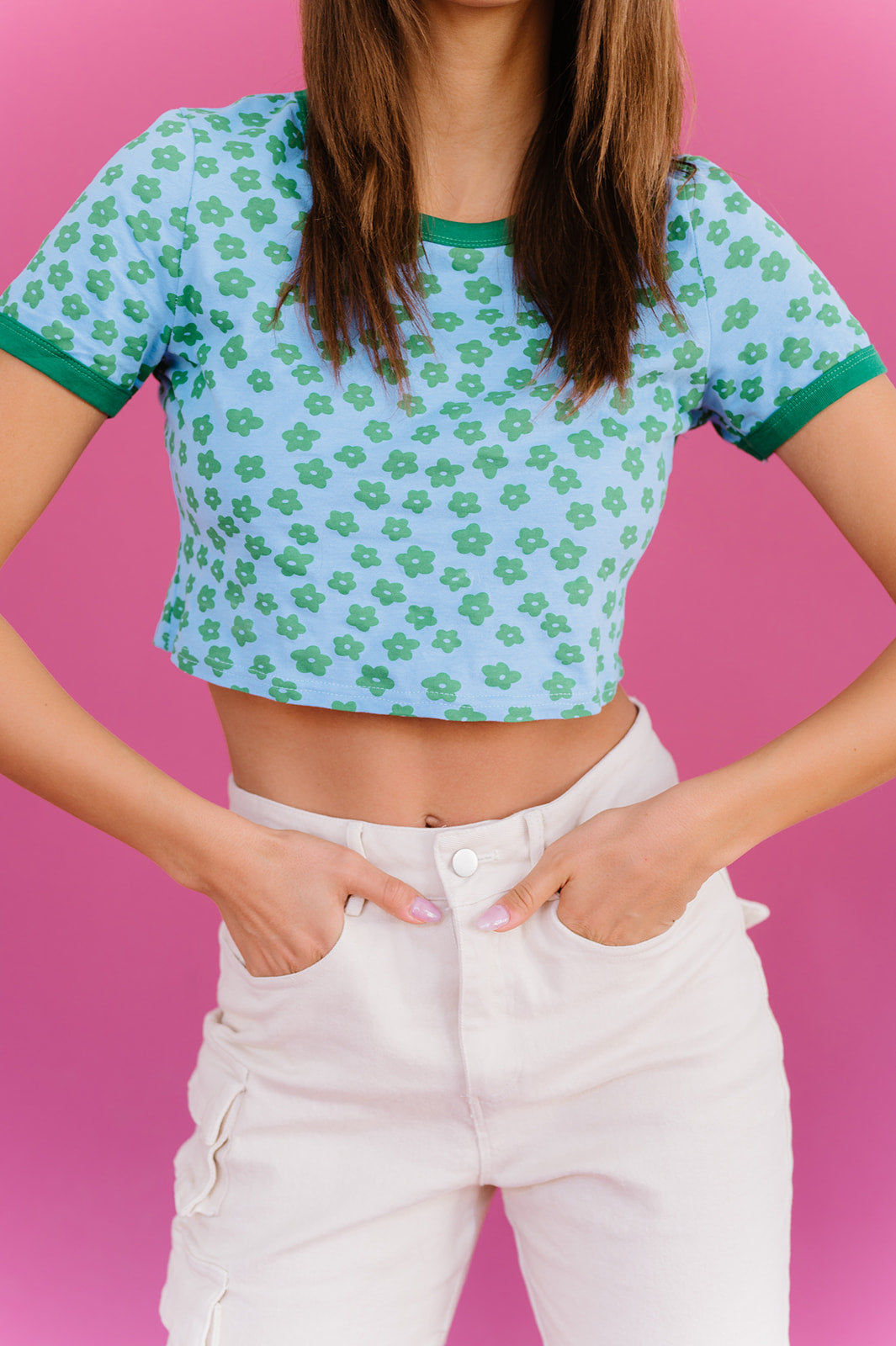 PRODUCT INFORMATION
CUSTOMER REVIEWS
PRODUCT INFORMATION
Ladies and gentle.... Her. AKA, our Electric Bloom Top. Girl gang... aren't you drooling over this top?! SO. ARE. WE. We are wearing this for breakfast, lunch and dinner and never taking it off!!!! We know you won't be able to either, so don't even fret babes. Can you even handle these floral details?! The color?! The most fun shirt in all the land, and we couldn't let you live another day without it. I mean... cute af, unique, AND COMFY?! Get you a girl who can dooo ittt allllll. Ladies... we know you deserve the best. So here we are.... your wardrobe fairy godmothers. ADD TO CART! 
Why we love it:
Floral design 
Colorrrrrsssss
Wear with anything 
Perfect basic but not-so-basic piece 
Dress it up or down 
Perfect length 
Colored trim 
Levels up any fit 
TTS 
Sizing:
Small: 0-4
Medium: 4-8
Large: 8-12 
Renee is 5'9 and wearing a size small, Haidyn is 5'5 and wearing a size medium.