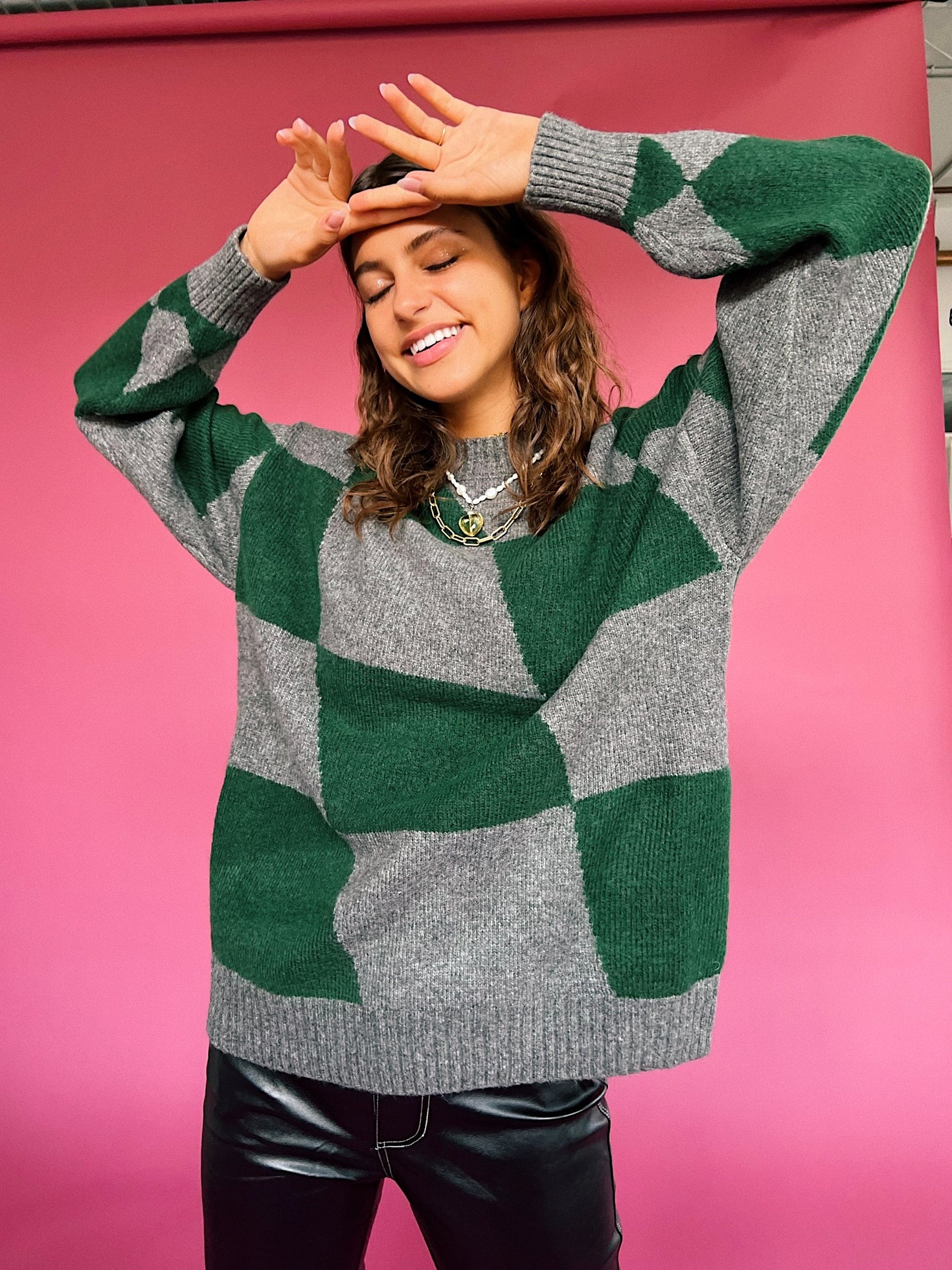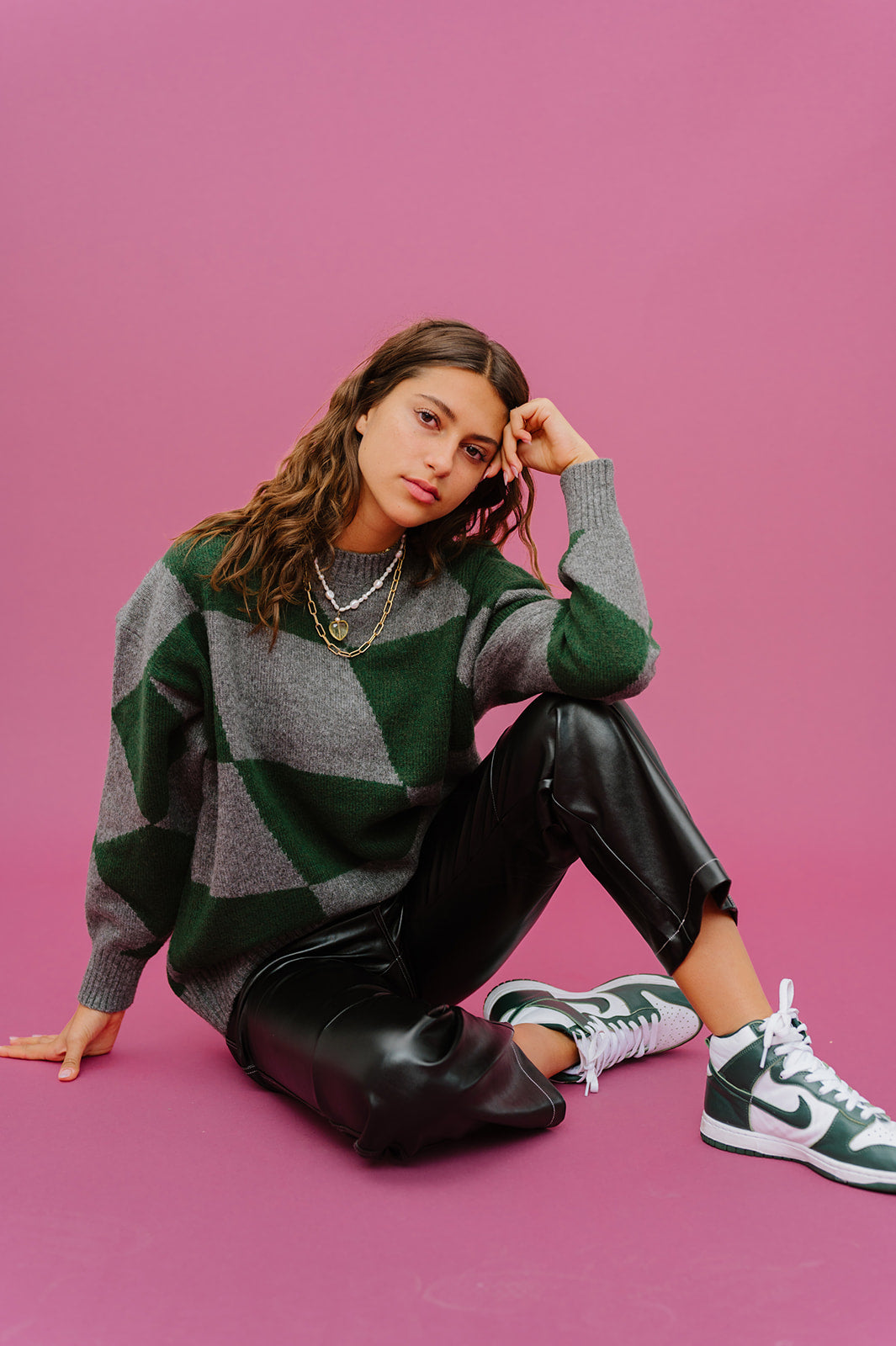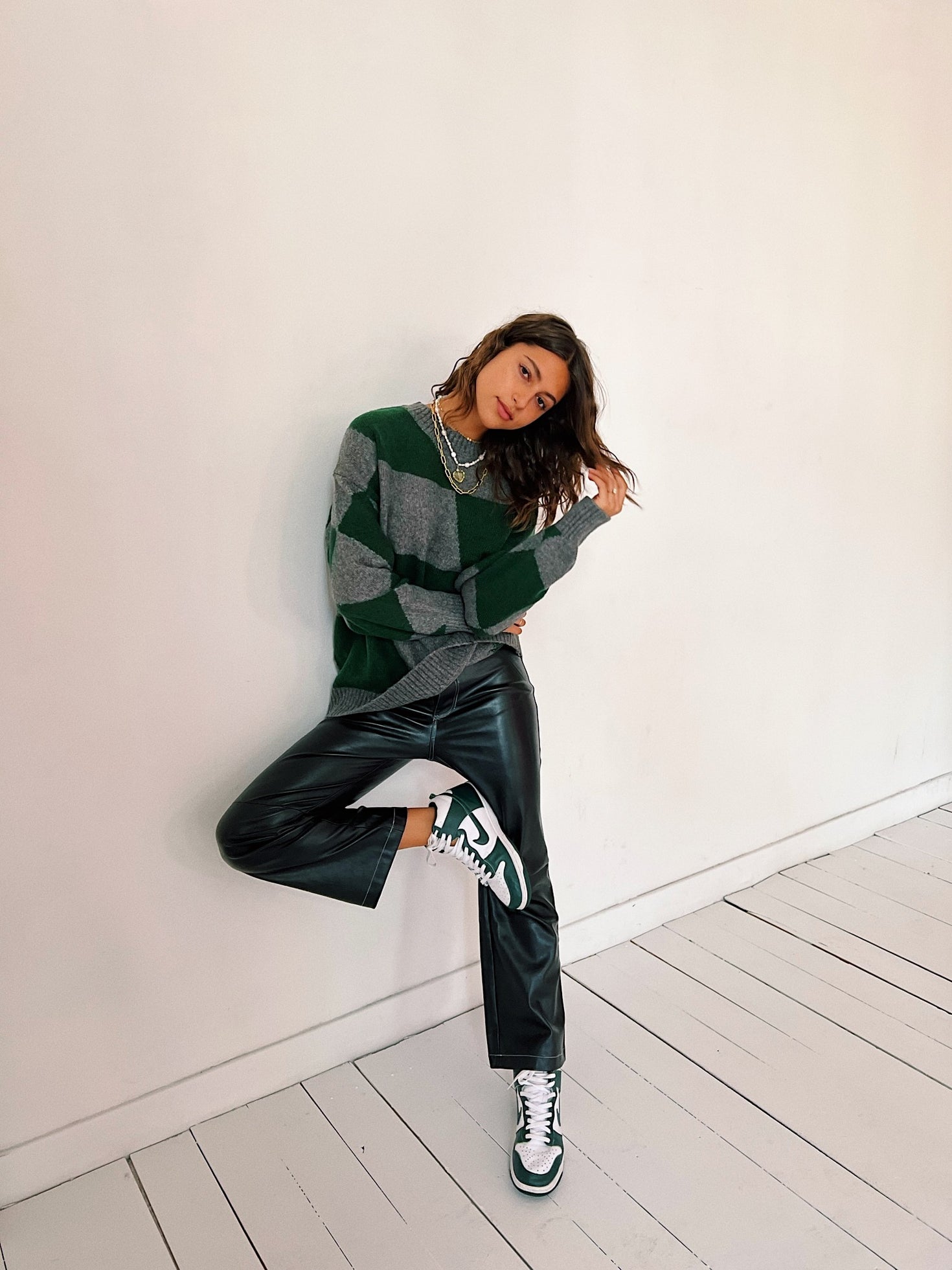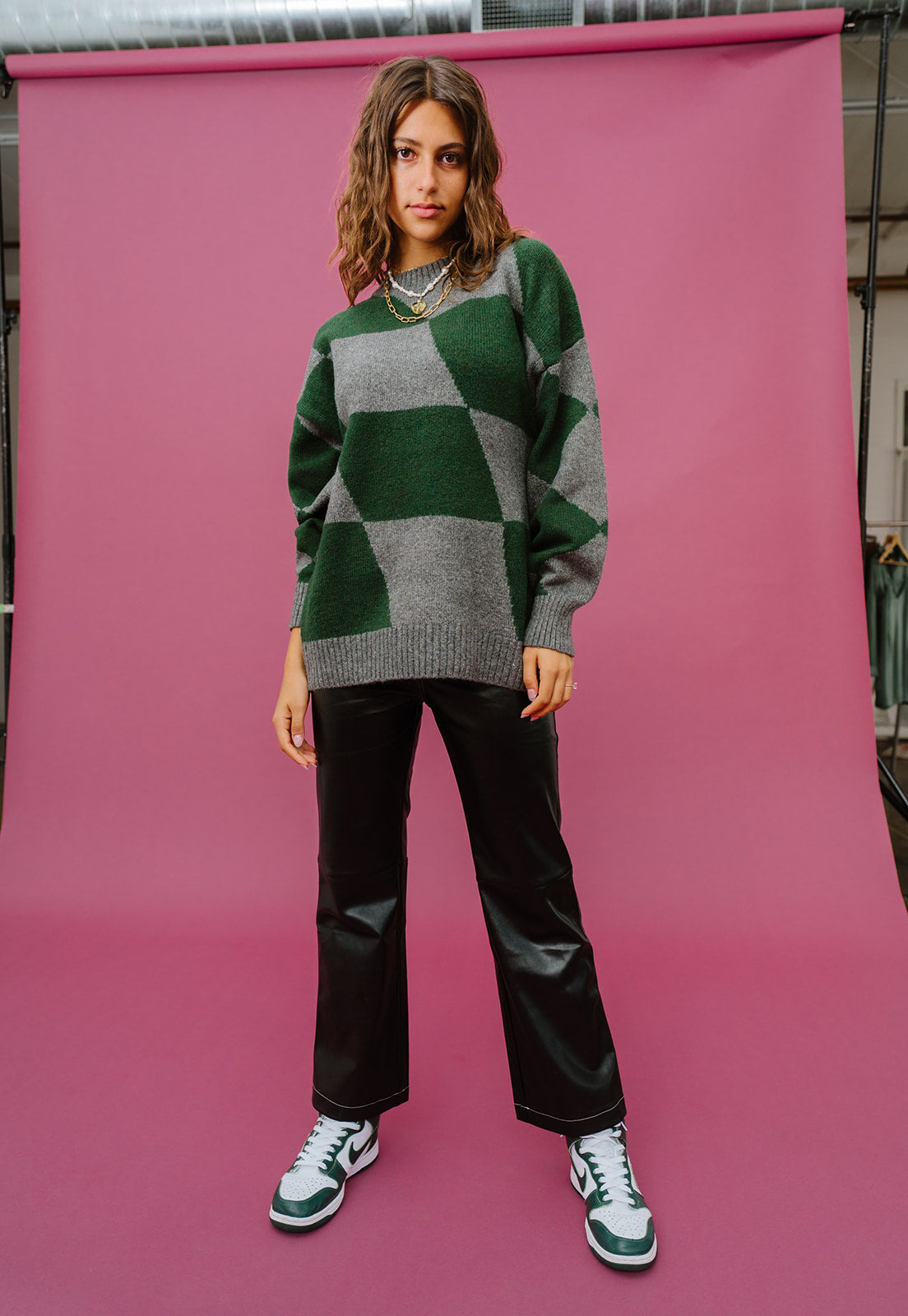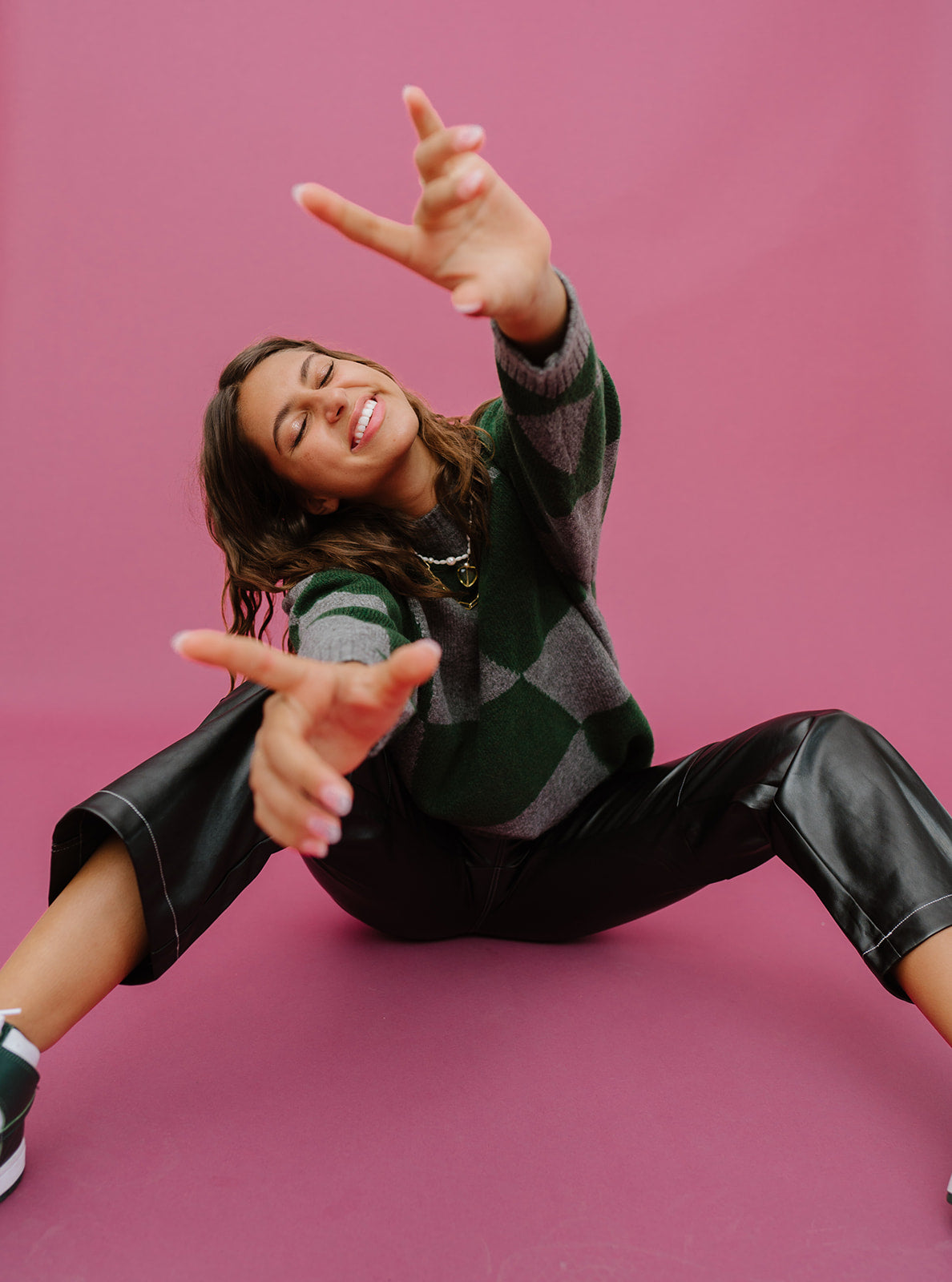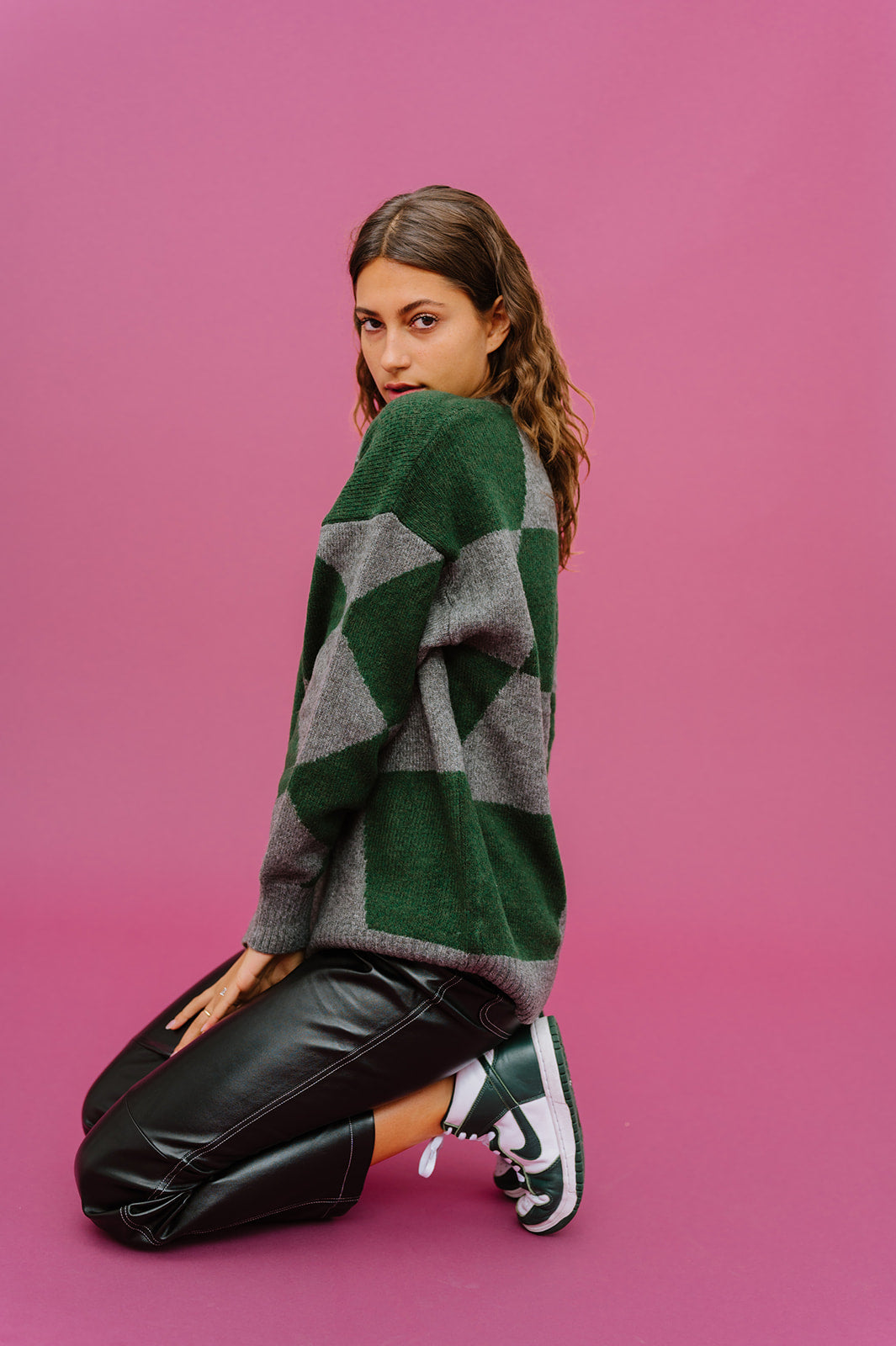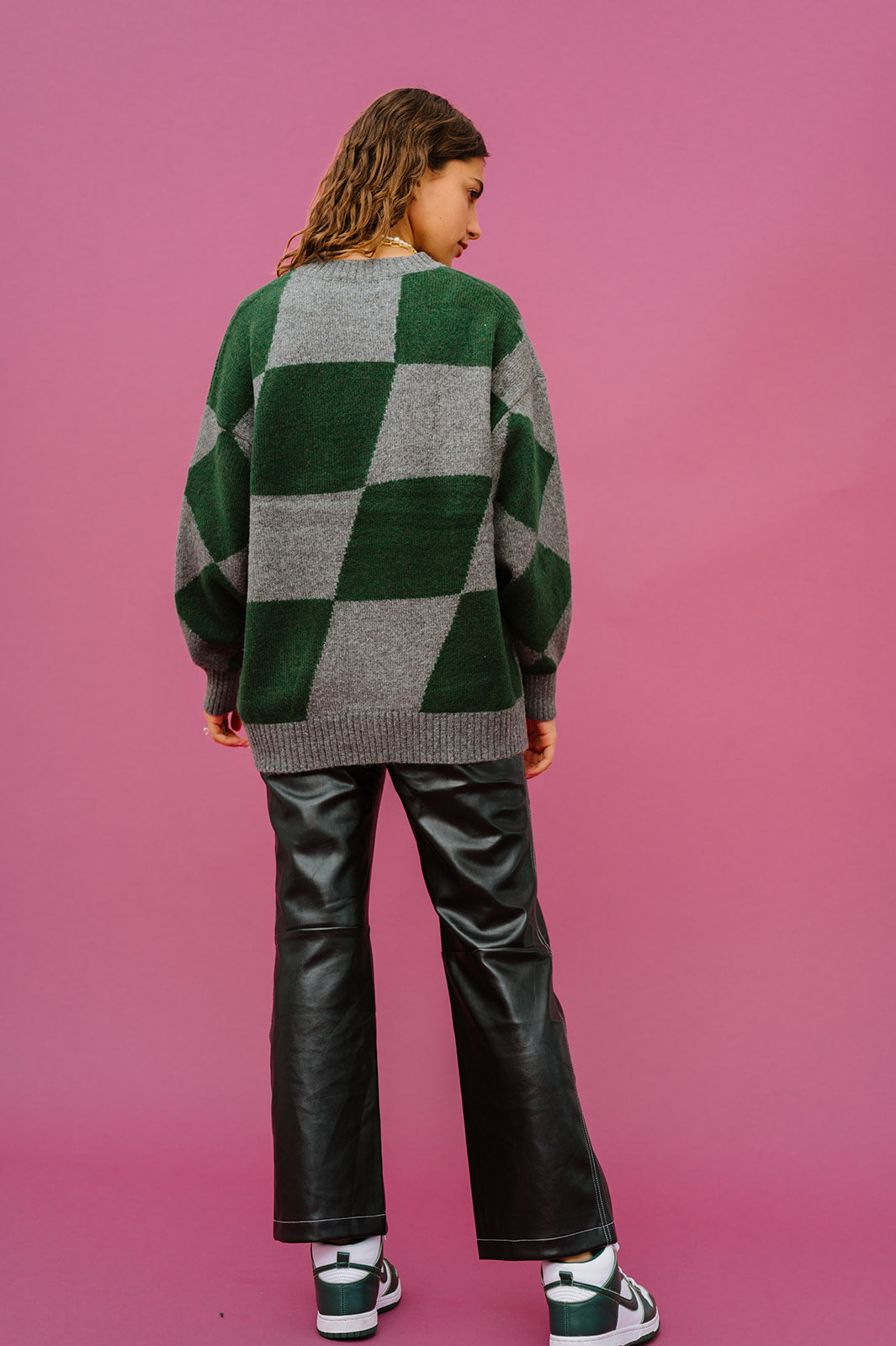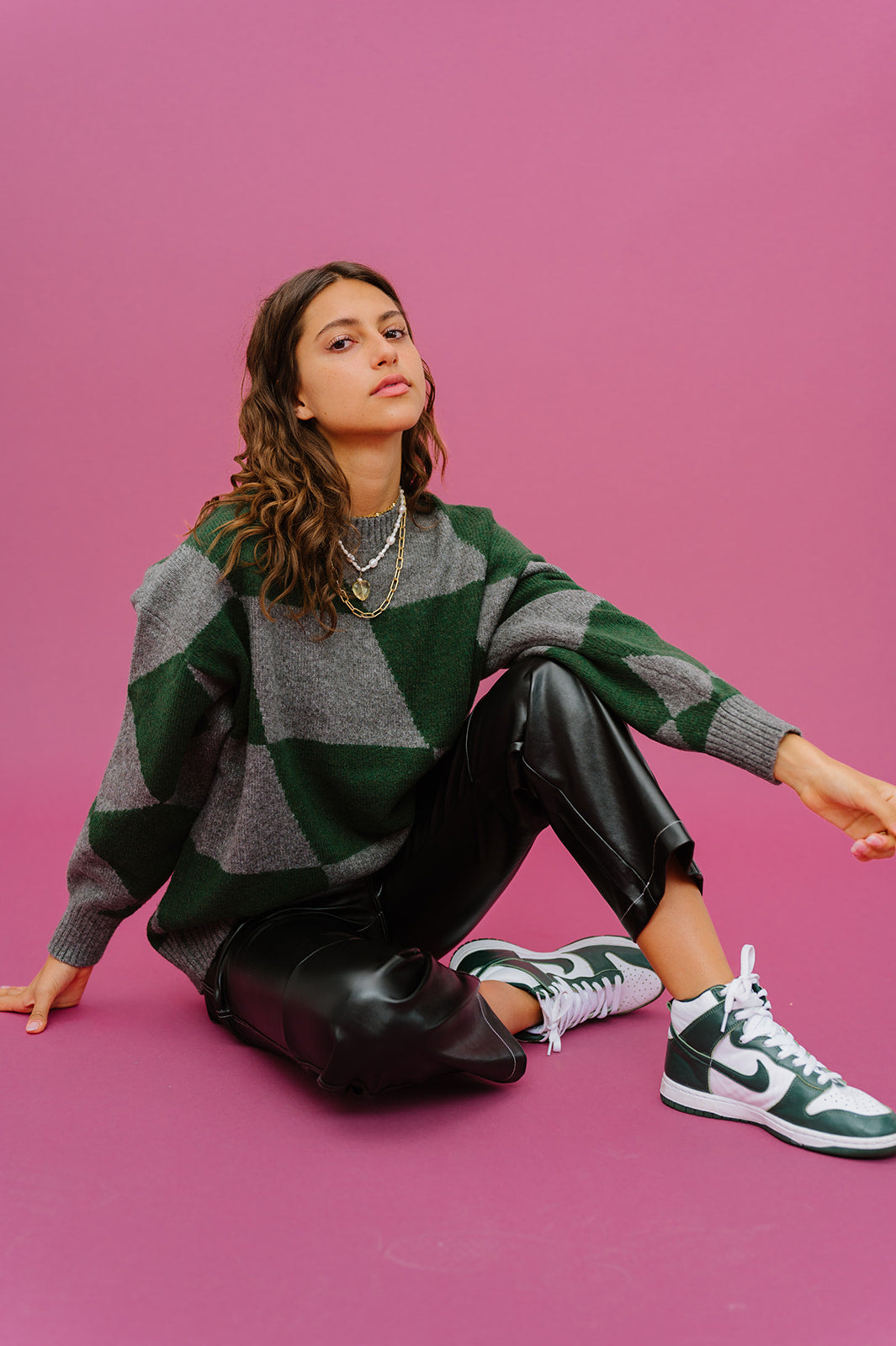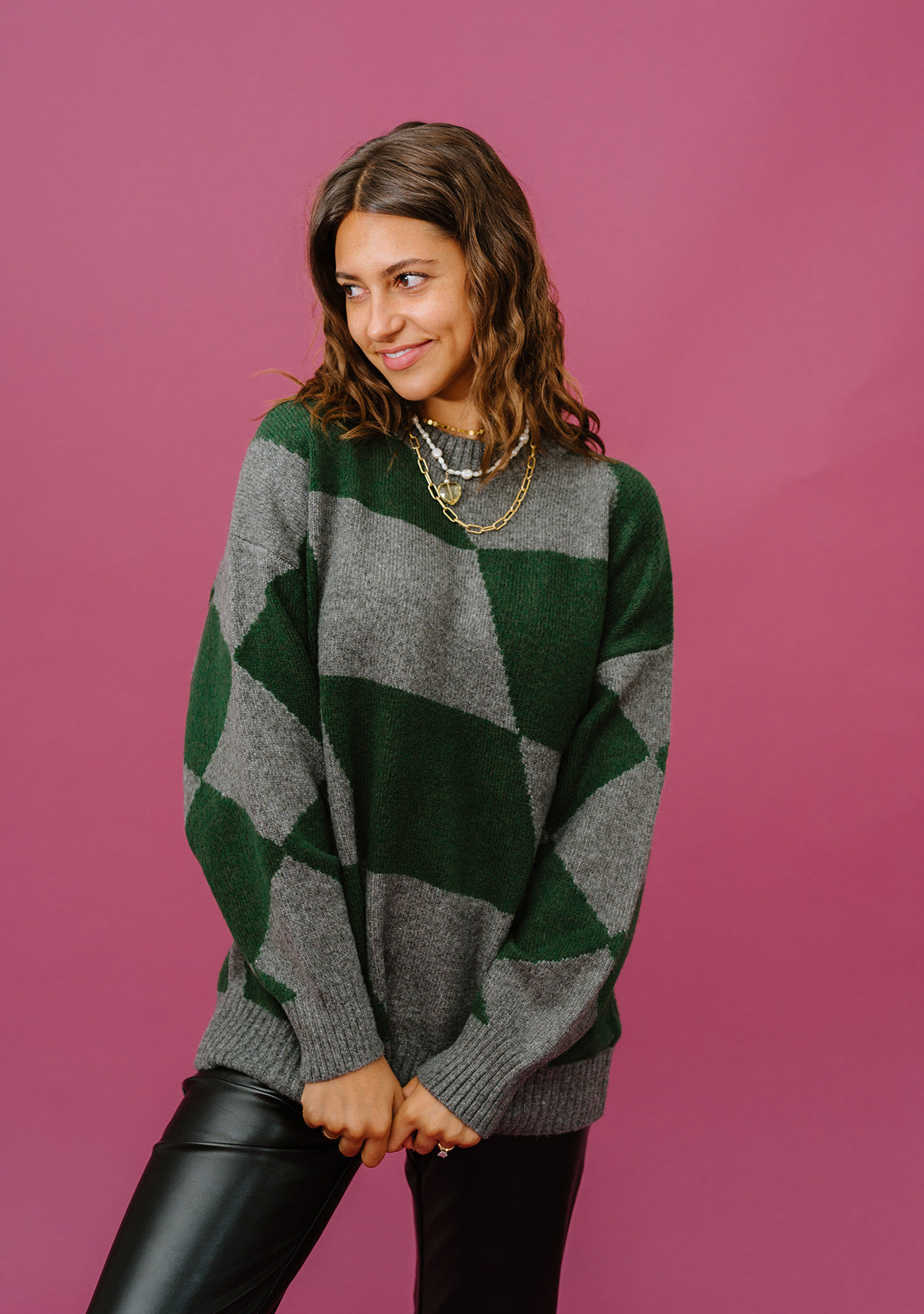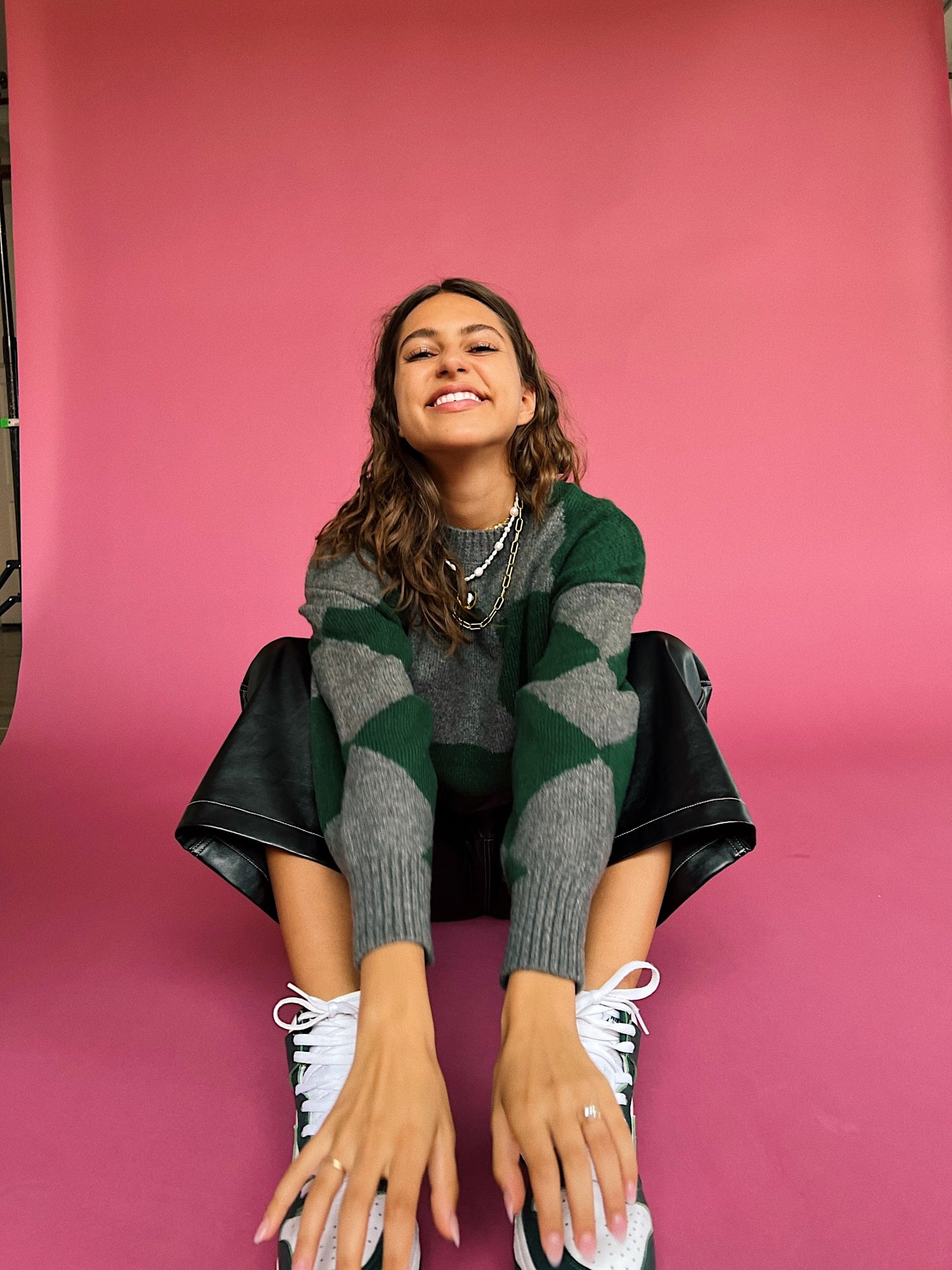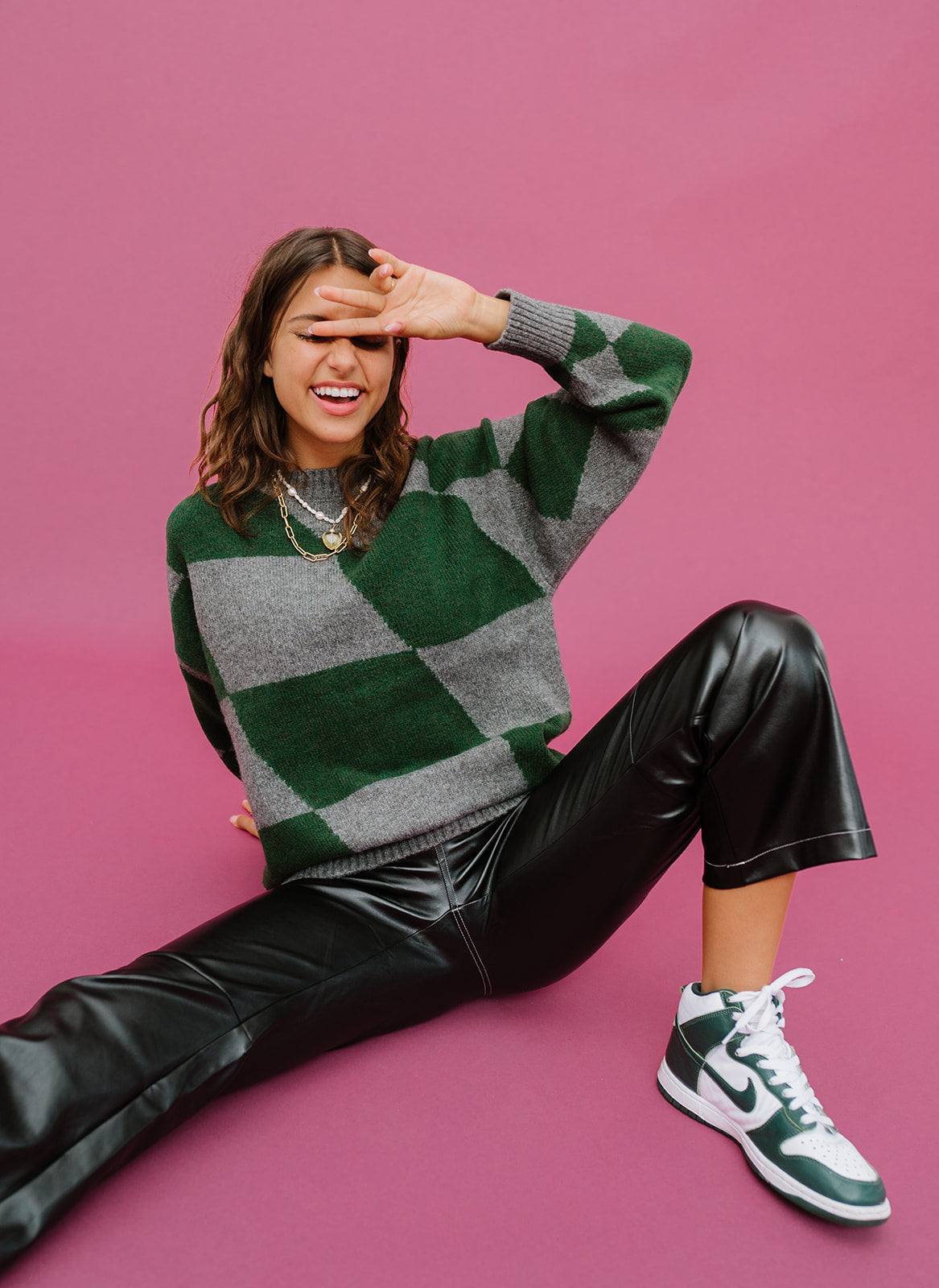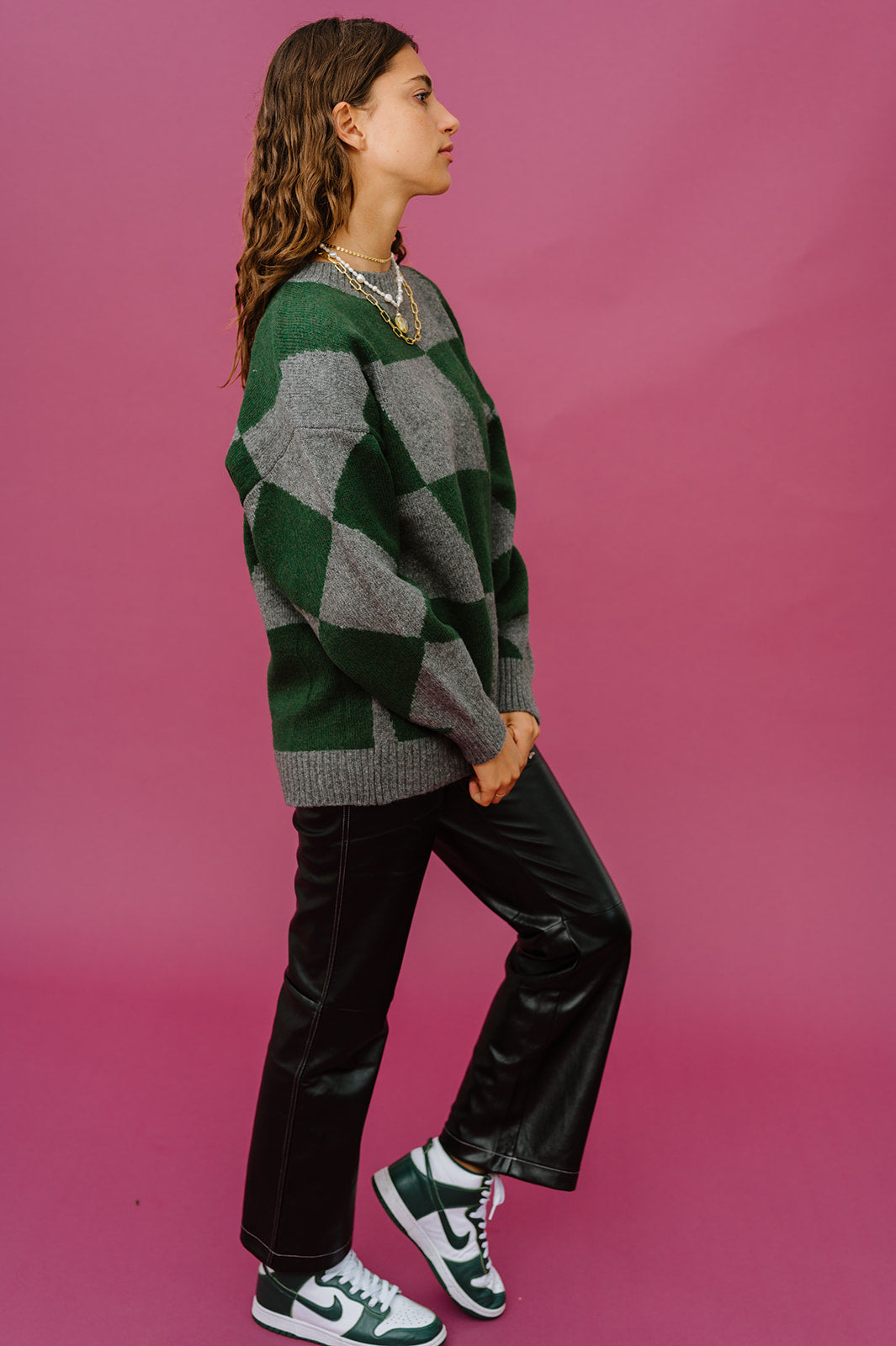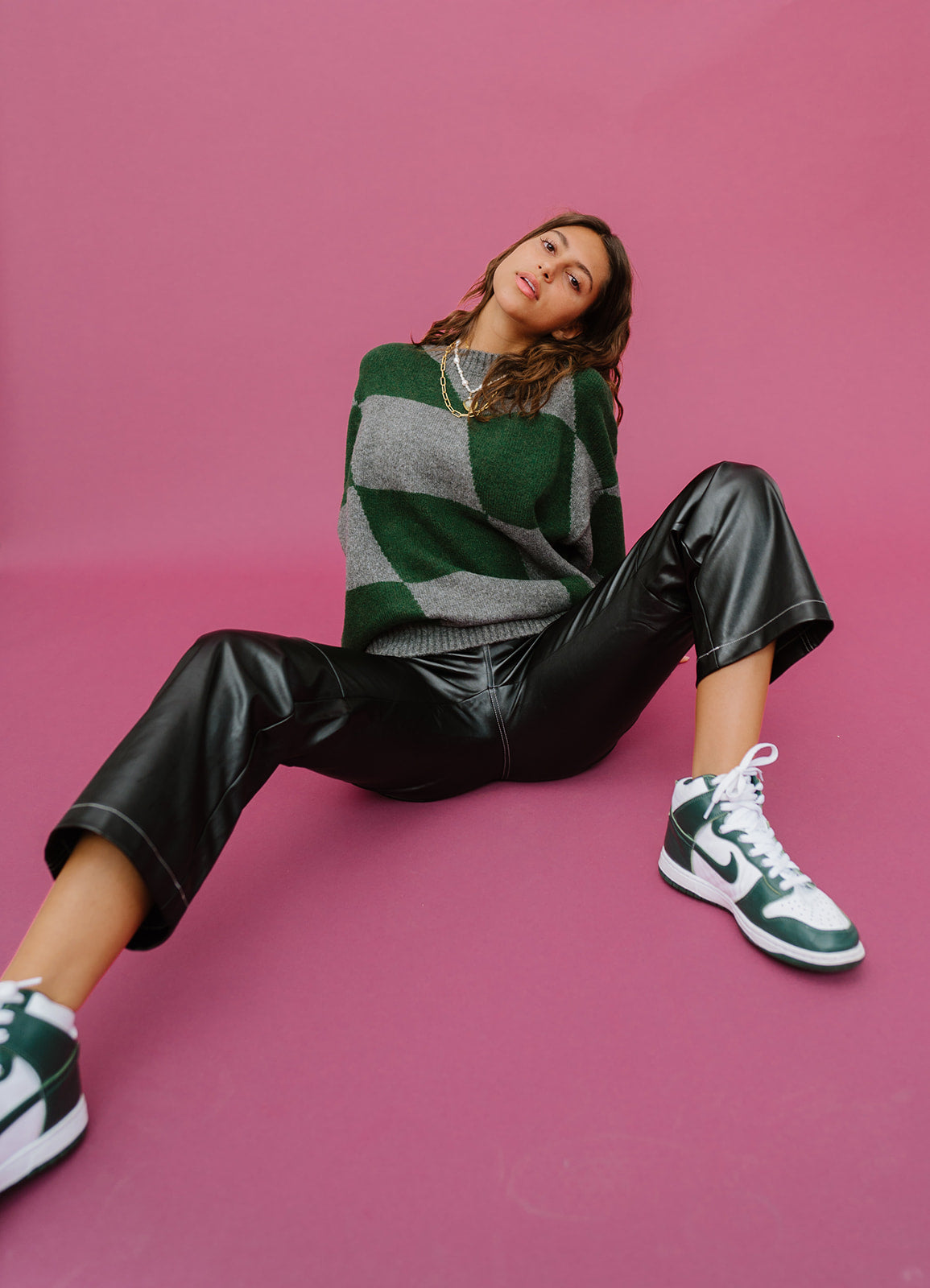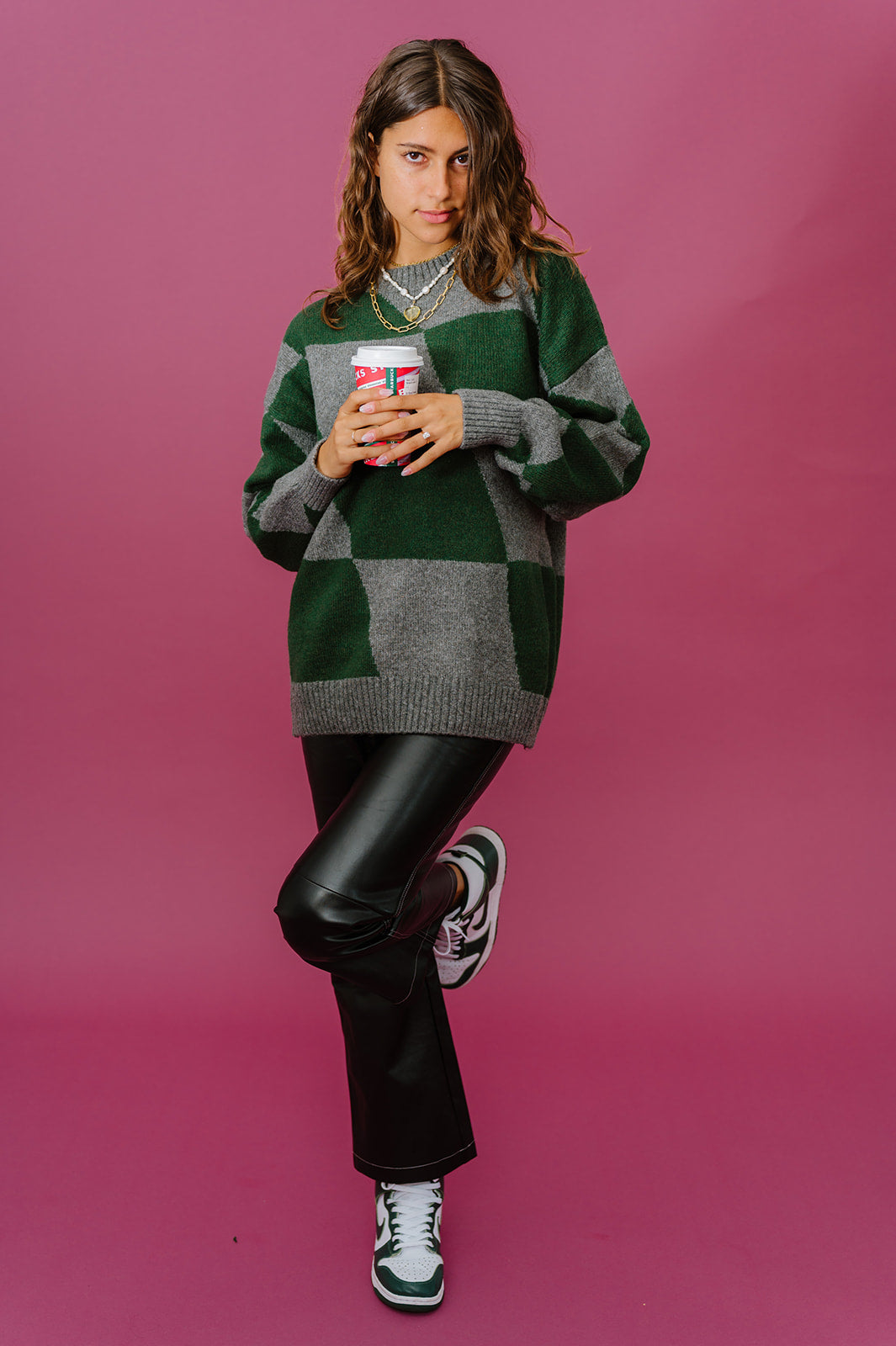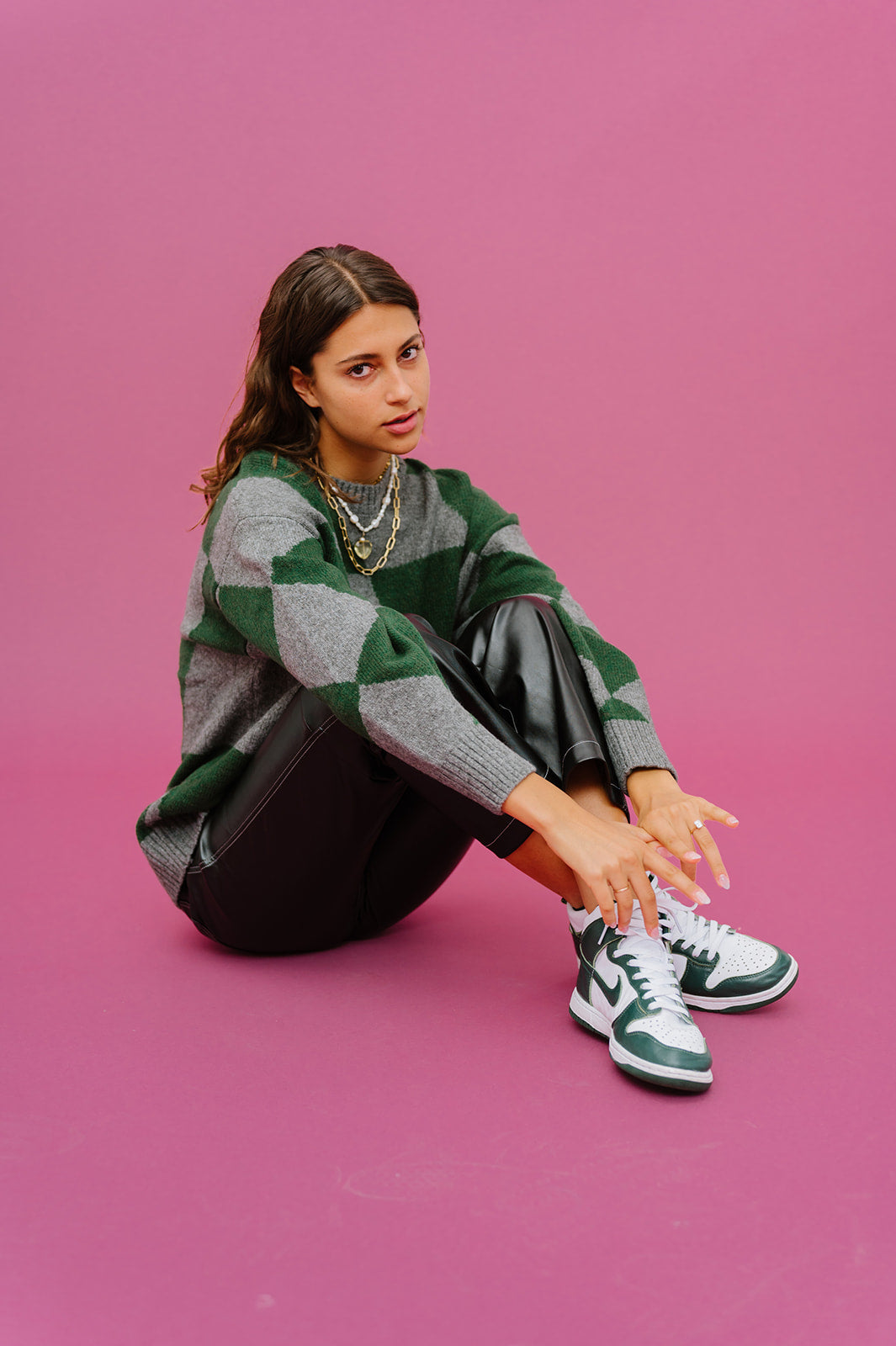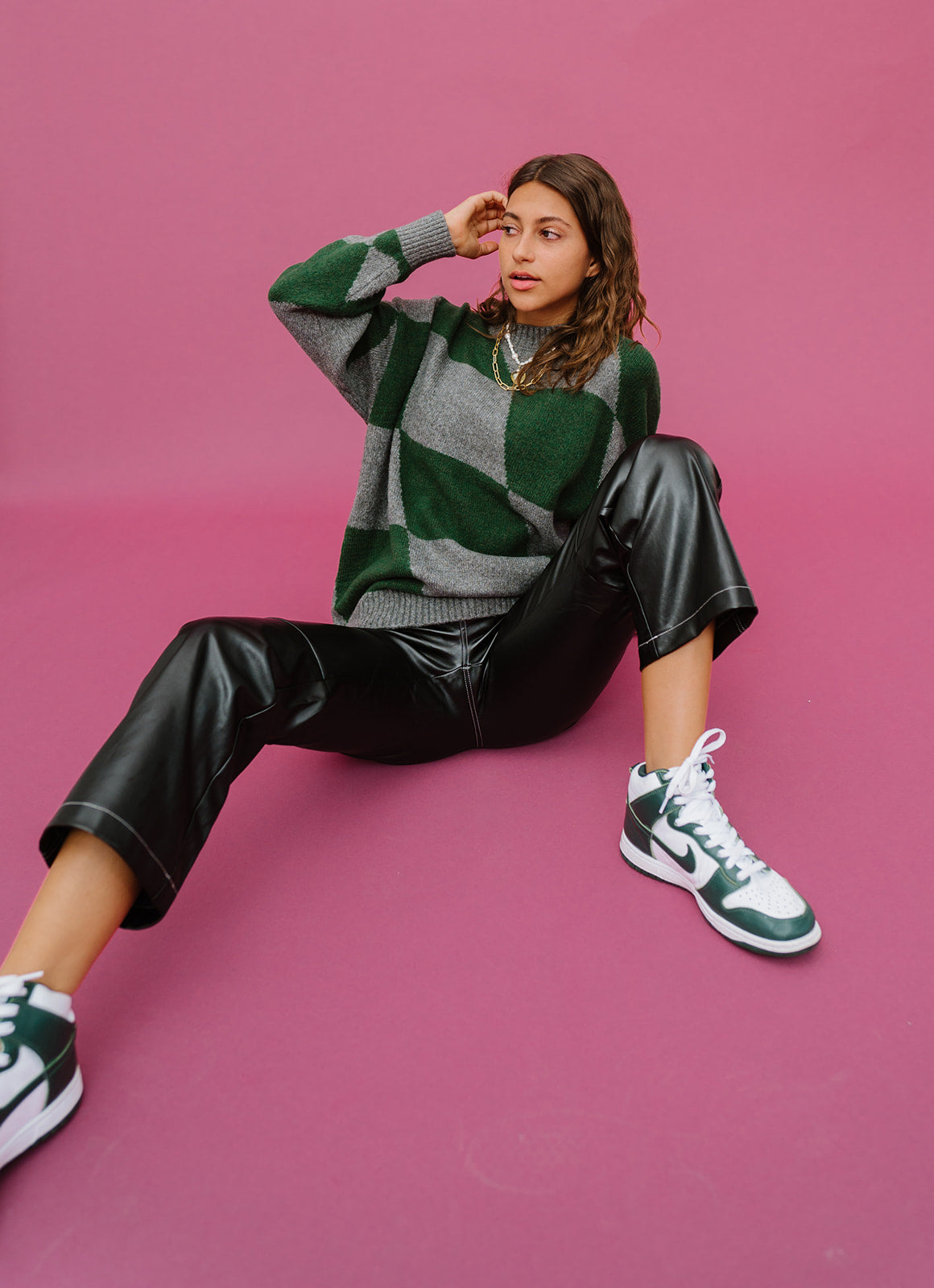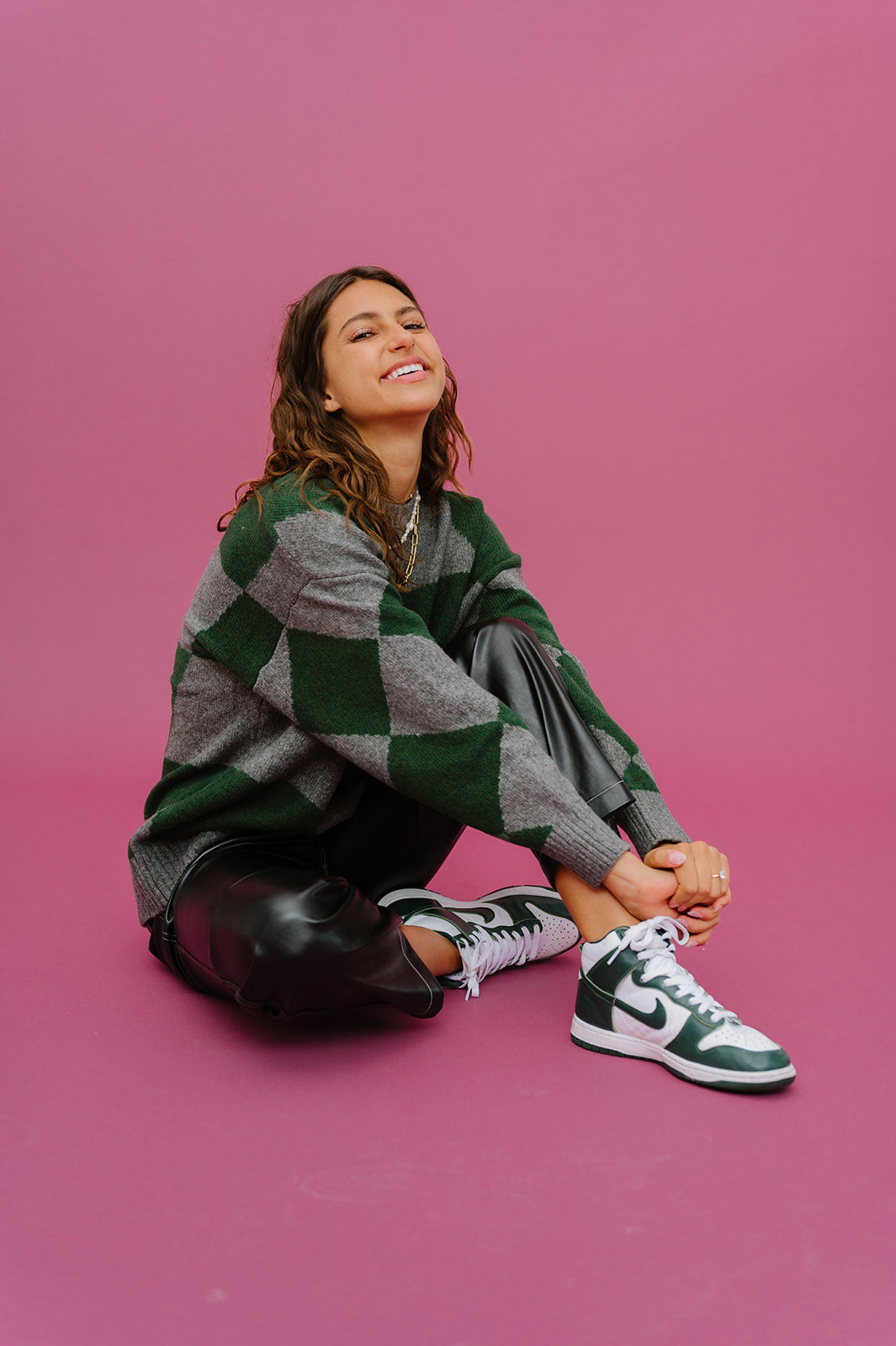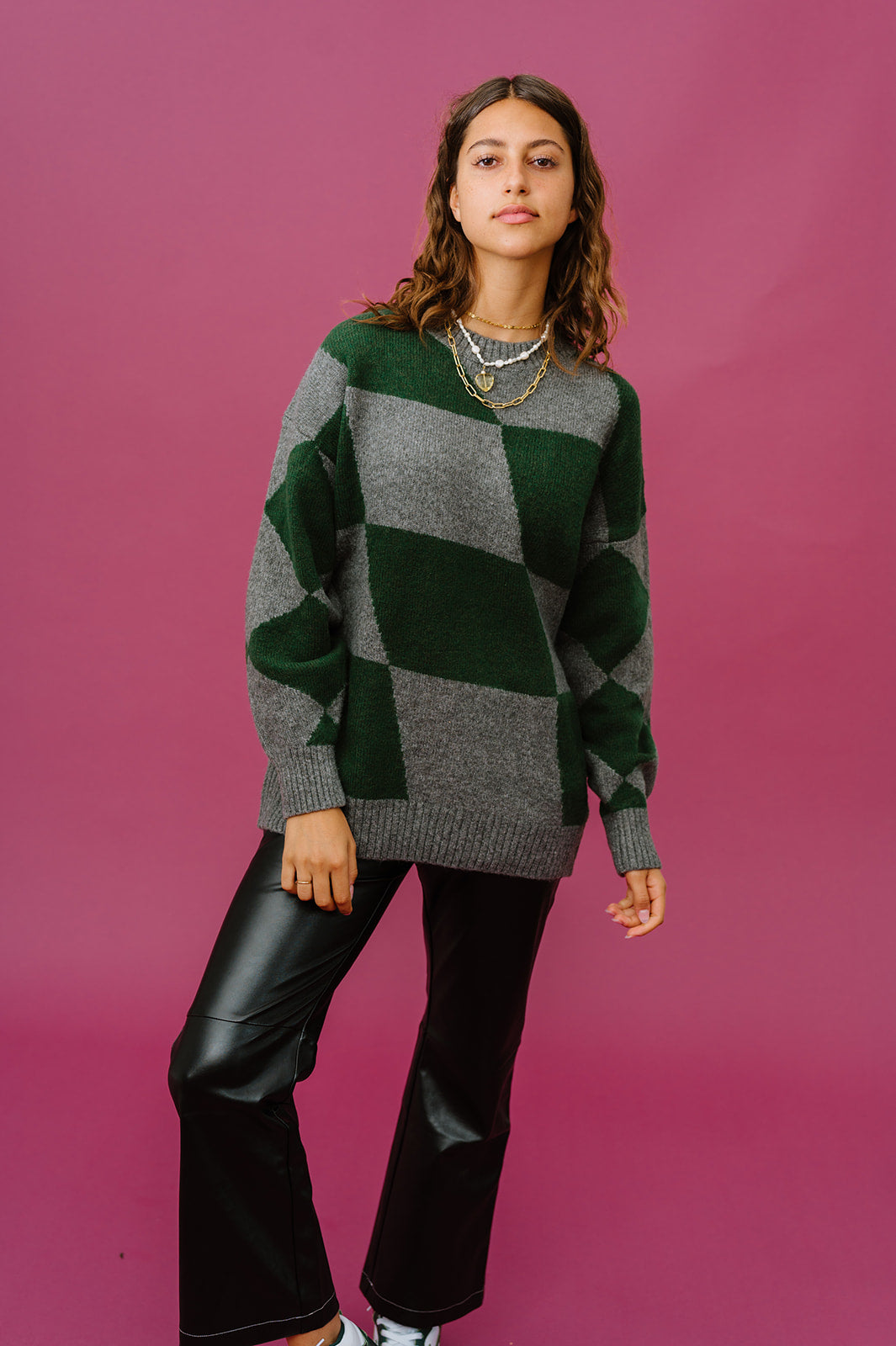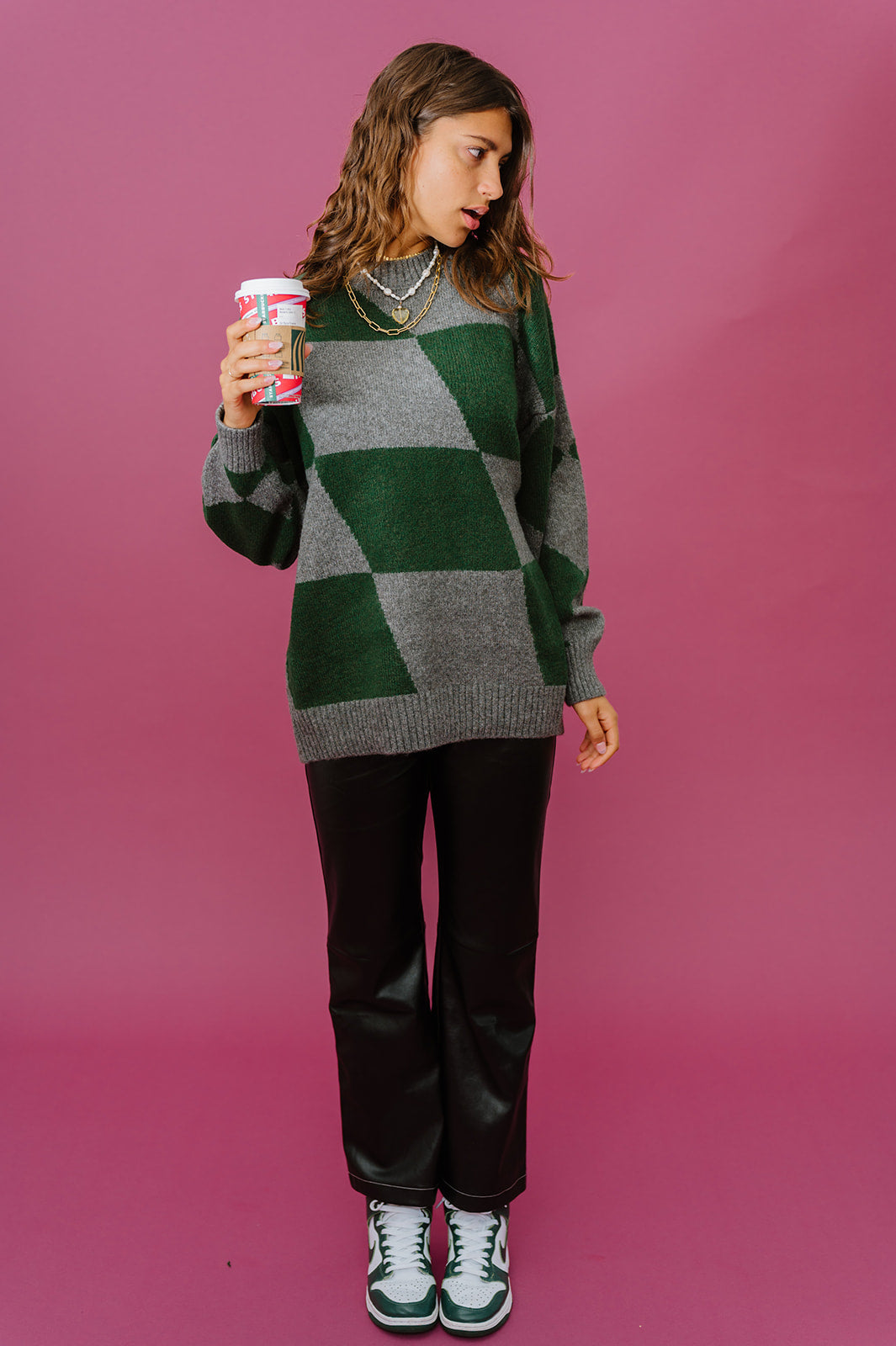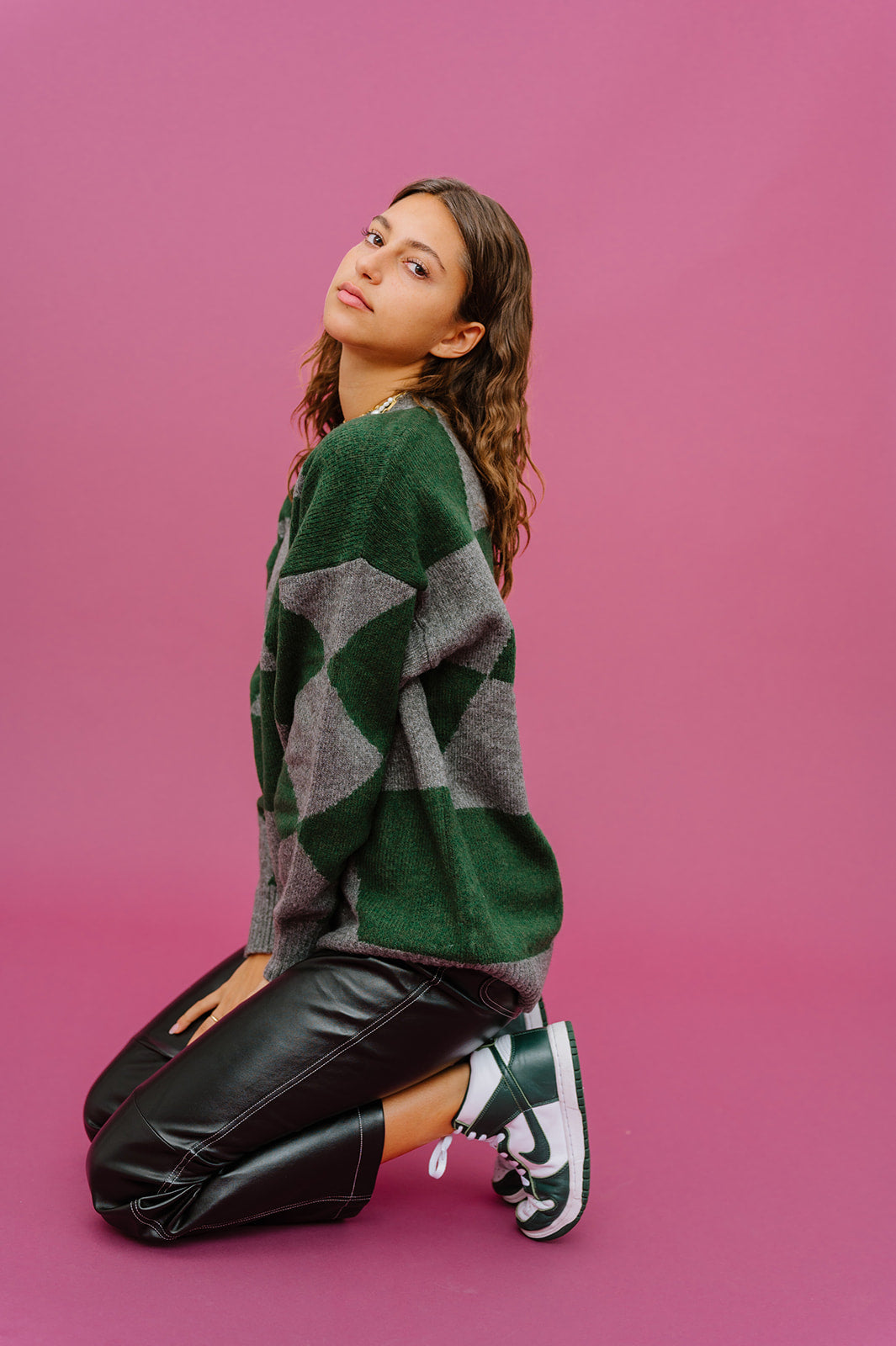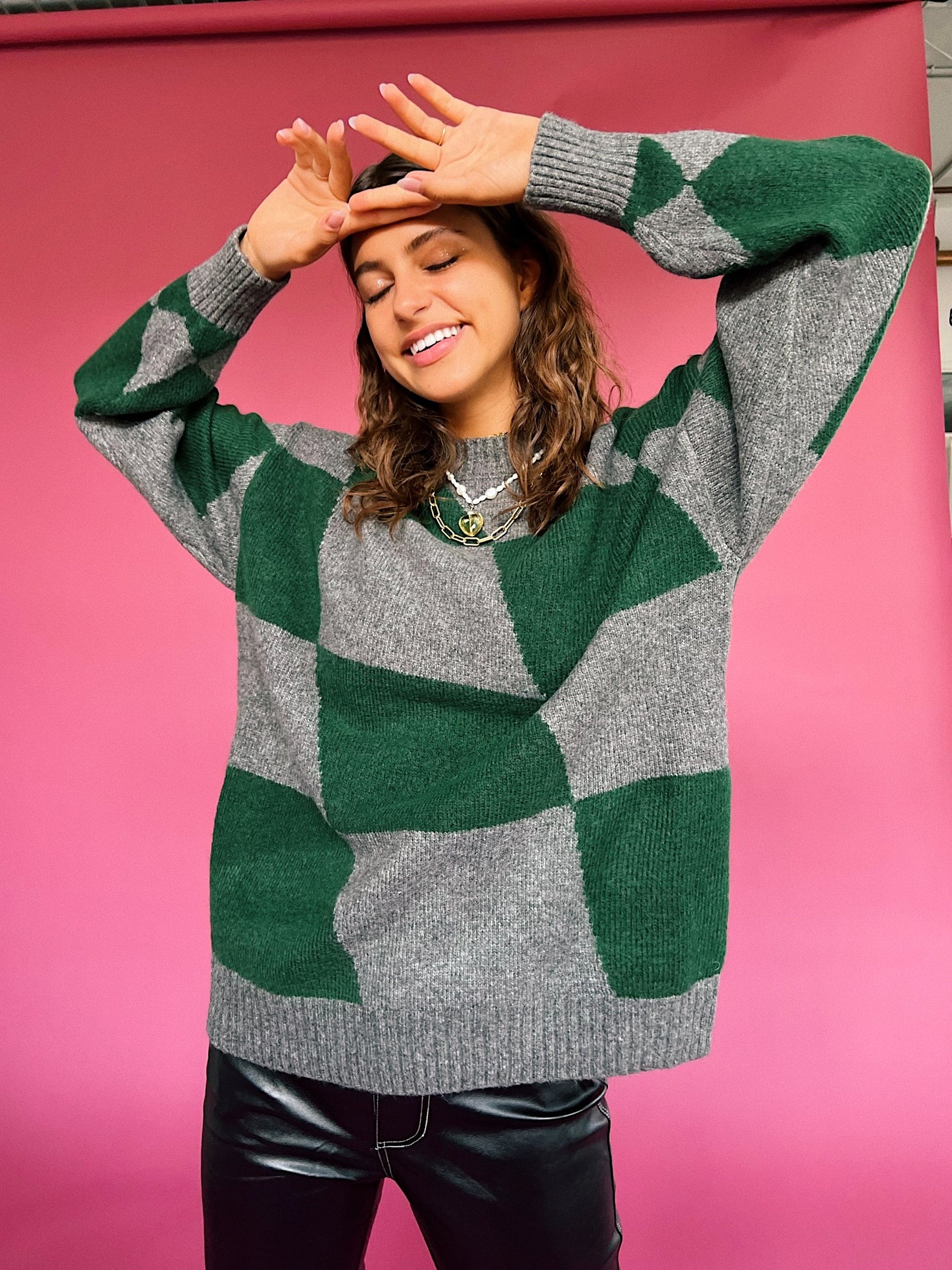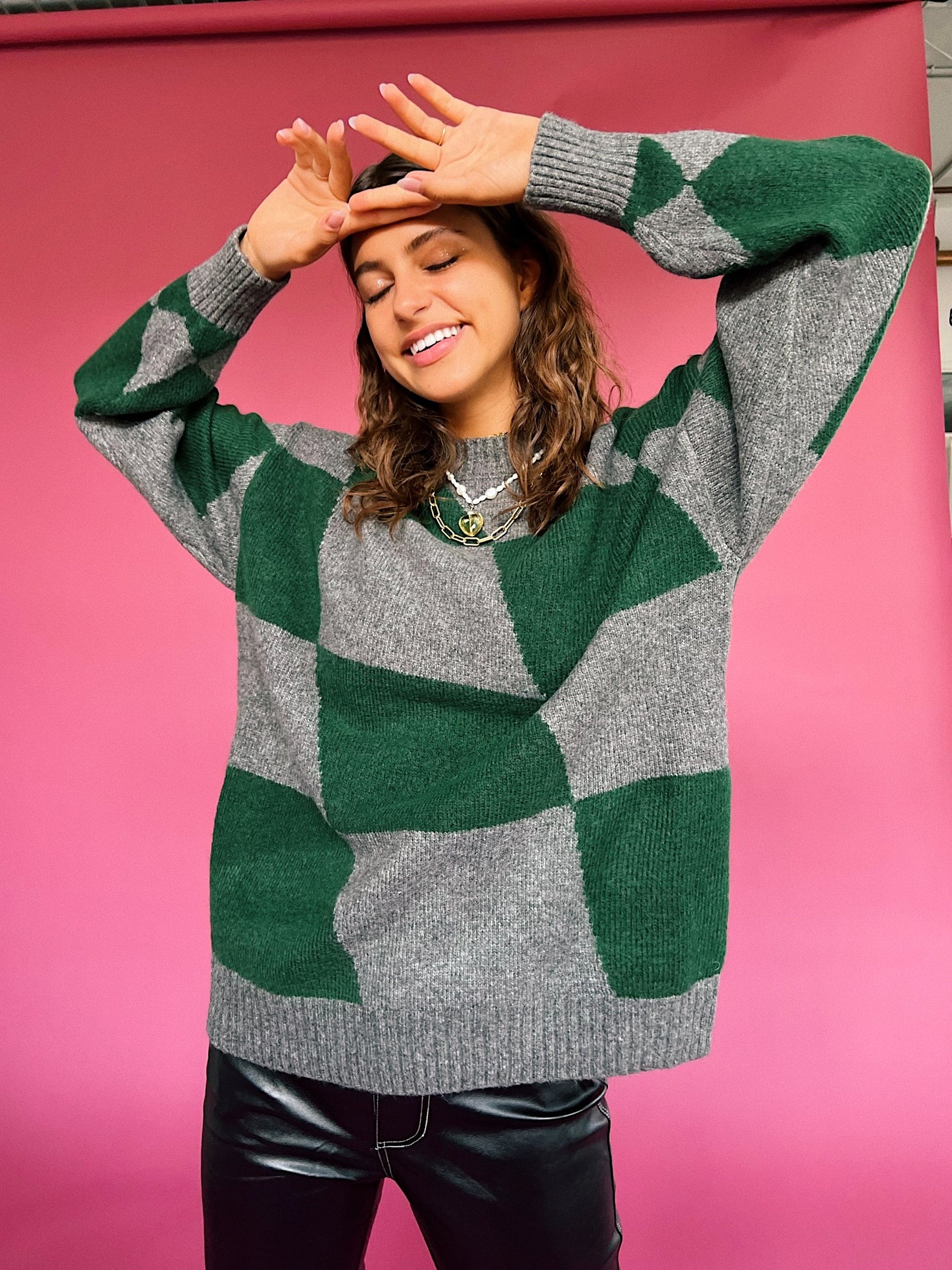 PRODUCT INFORMATION
CUSTOMER REVIEWS
PRODUCT INFORMATION
Nothing has been easier for us to buy than our Easy Nights Sweater. Literally the easiest and best decision we've ever made. Bold to say? Sounding like love at first sight? YEP! All the above. A good sweater is always the MVP of our closet. It's actually the most perfect sweater we've ever had. We don't know how we have survived this long without this killer piece in our lives!!!  SOOOO... what are you waiting for?!?!? Your cart (and wardrobe) are getting lonely. Do yourself a favor girl gang... TREAT YOSELF!!! 
Why we love it:
Perfect oversized fit 
The design!?! SAY LESS 
Knit of our dreams 
Sooo cozy 
Effortlessly cool af 
Elevates any look 
Perfect staple piece 
So versatile 
Fall piece of our dreams 
Quality is to die for 
Cool girl take on a holiday party look. We gotchu hunny
Sizing:
 Renee is 5'9 and wearing a size S/M.