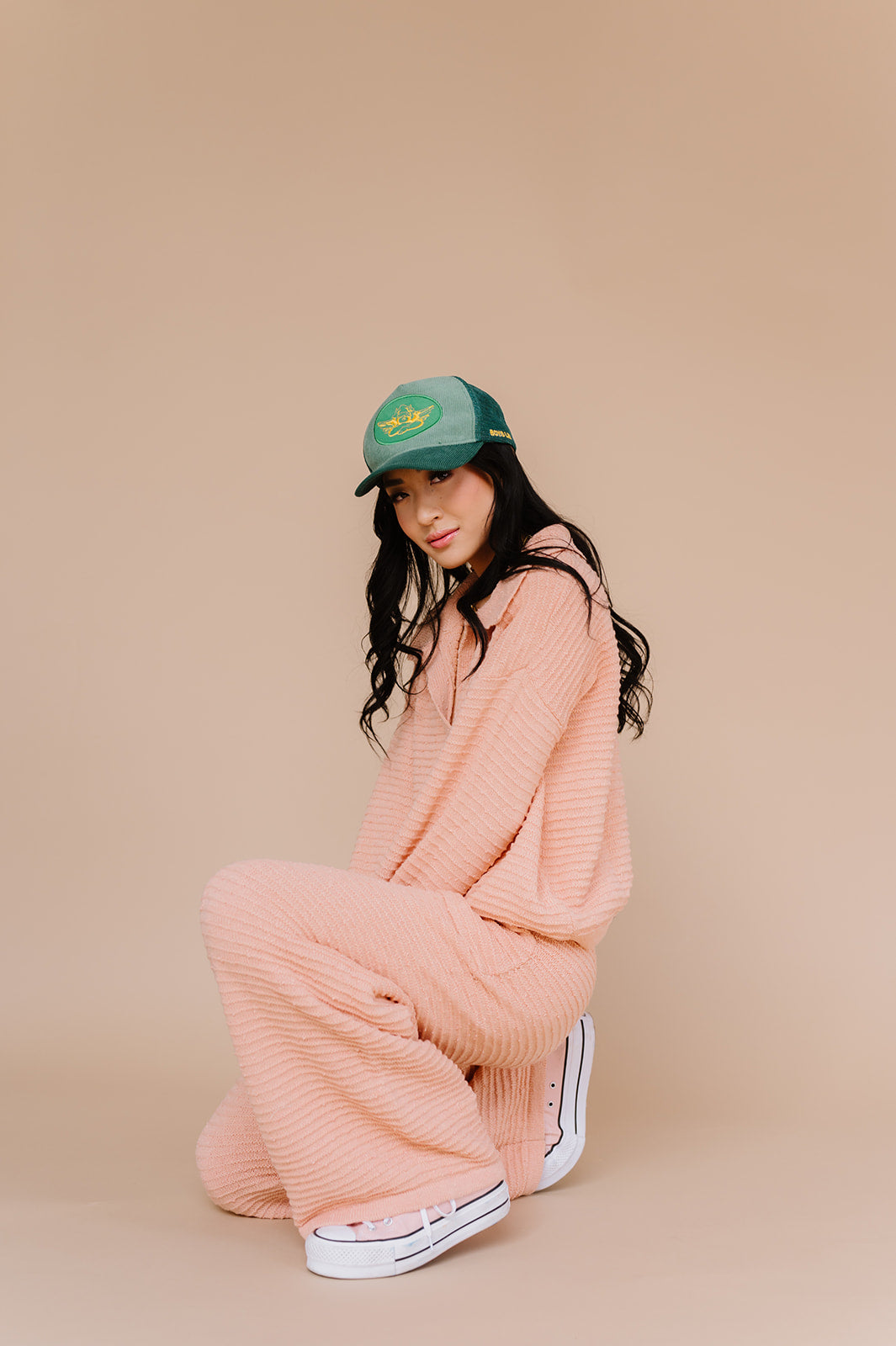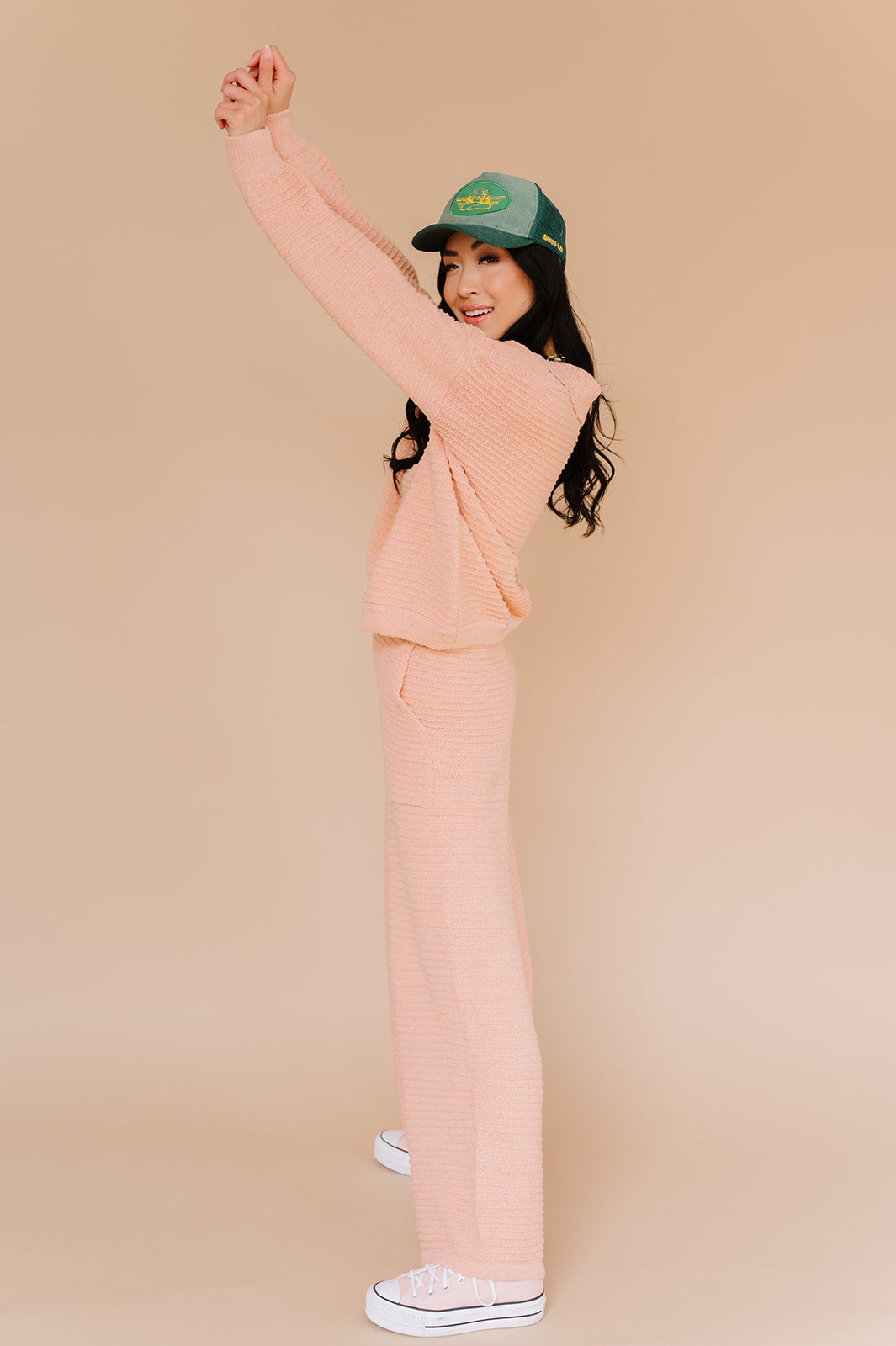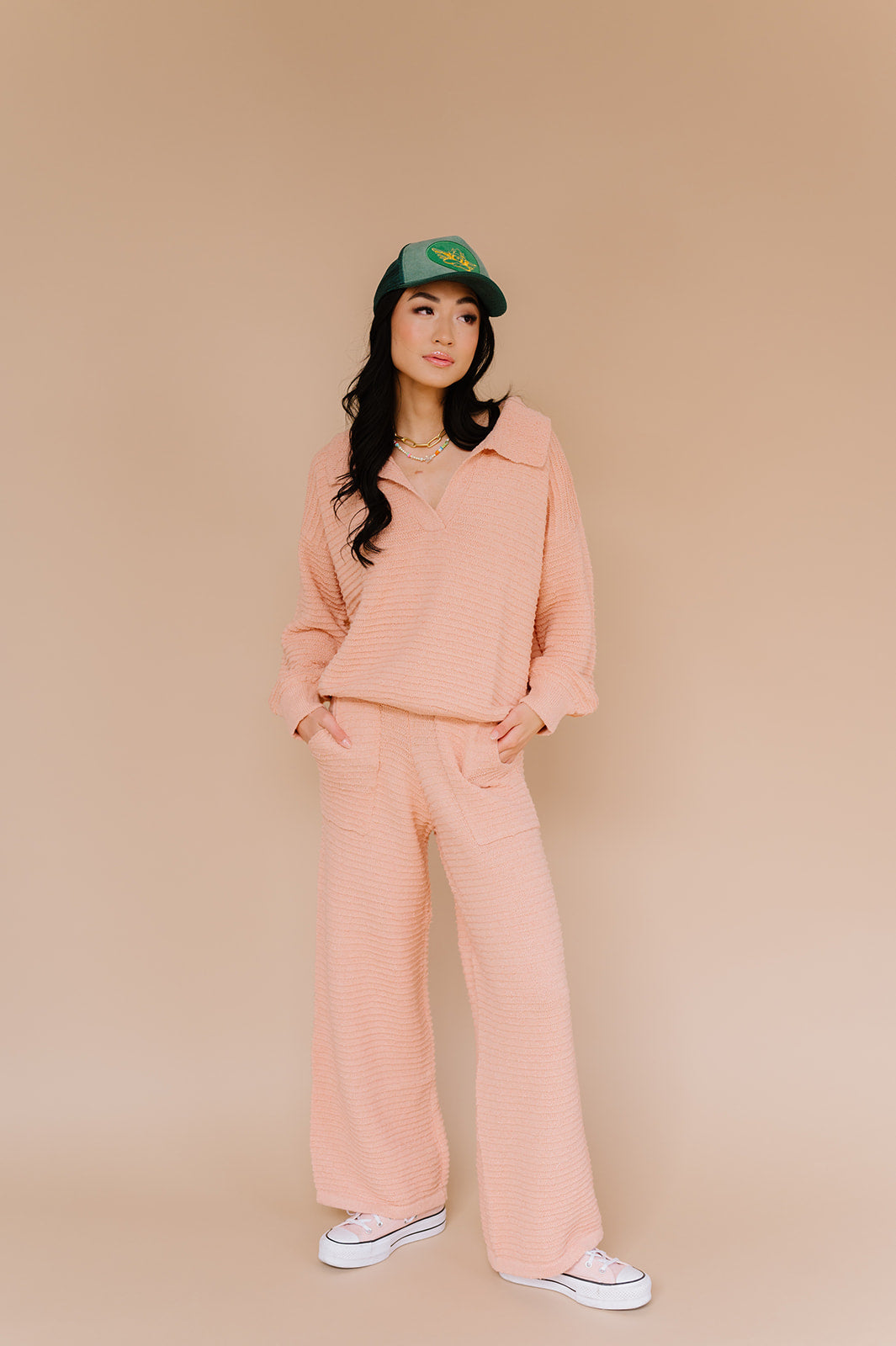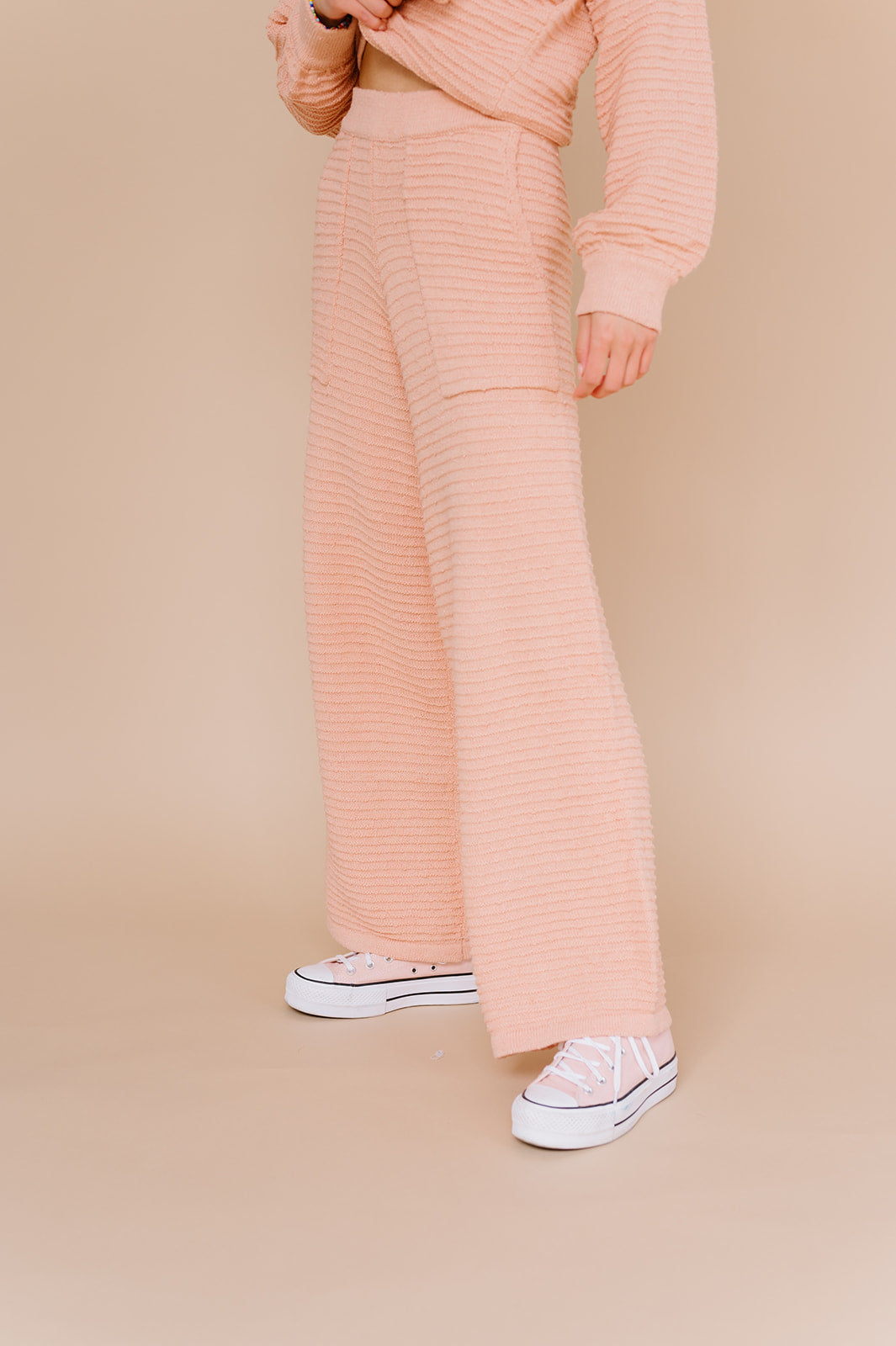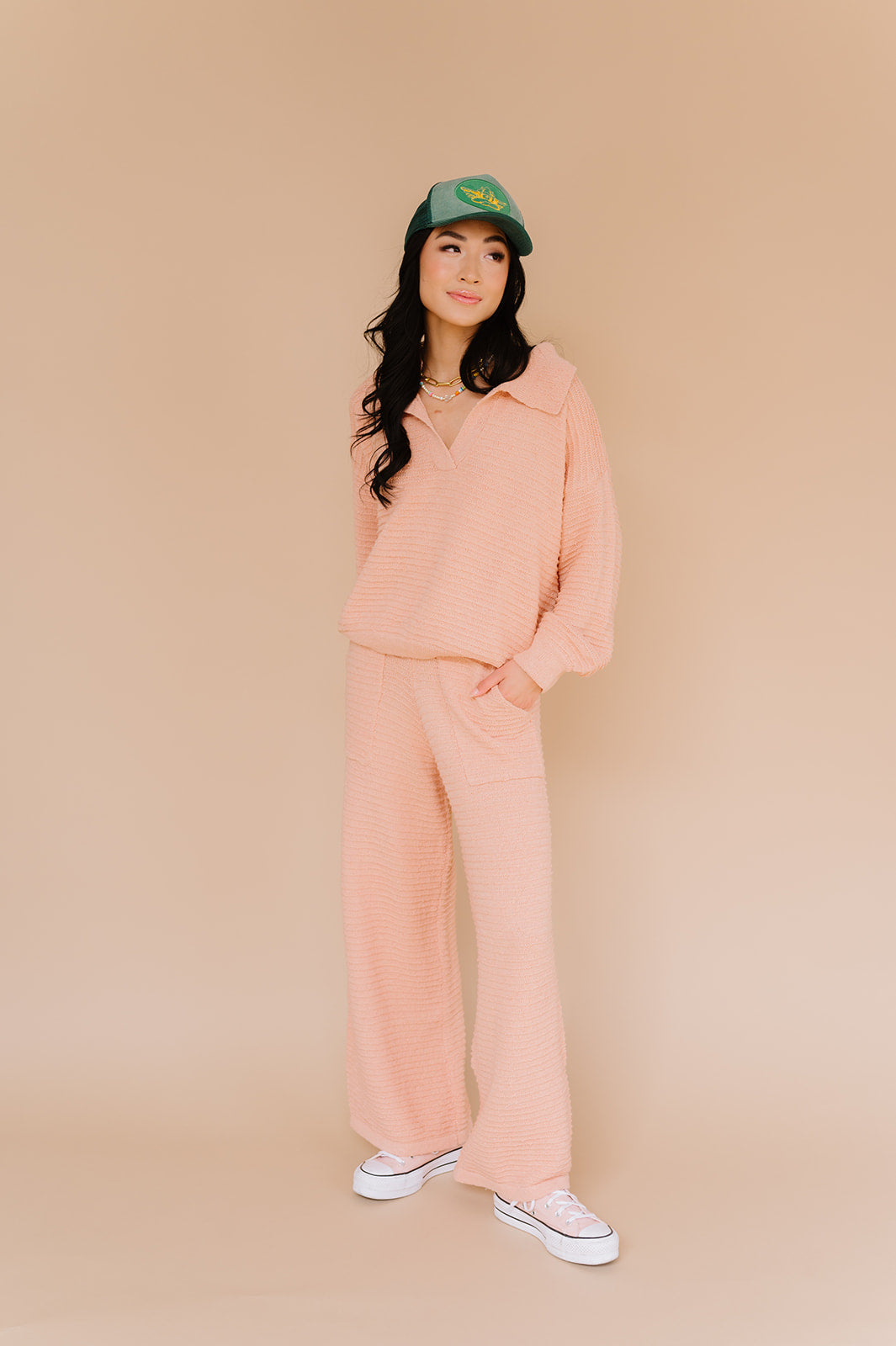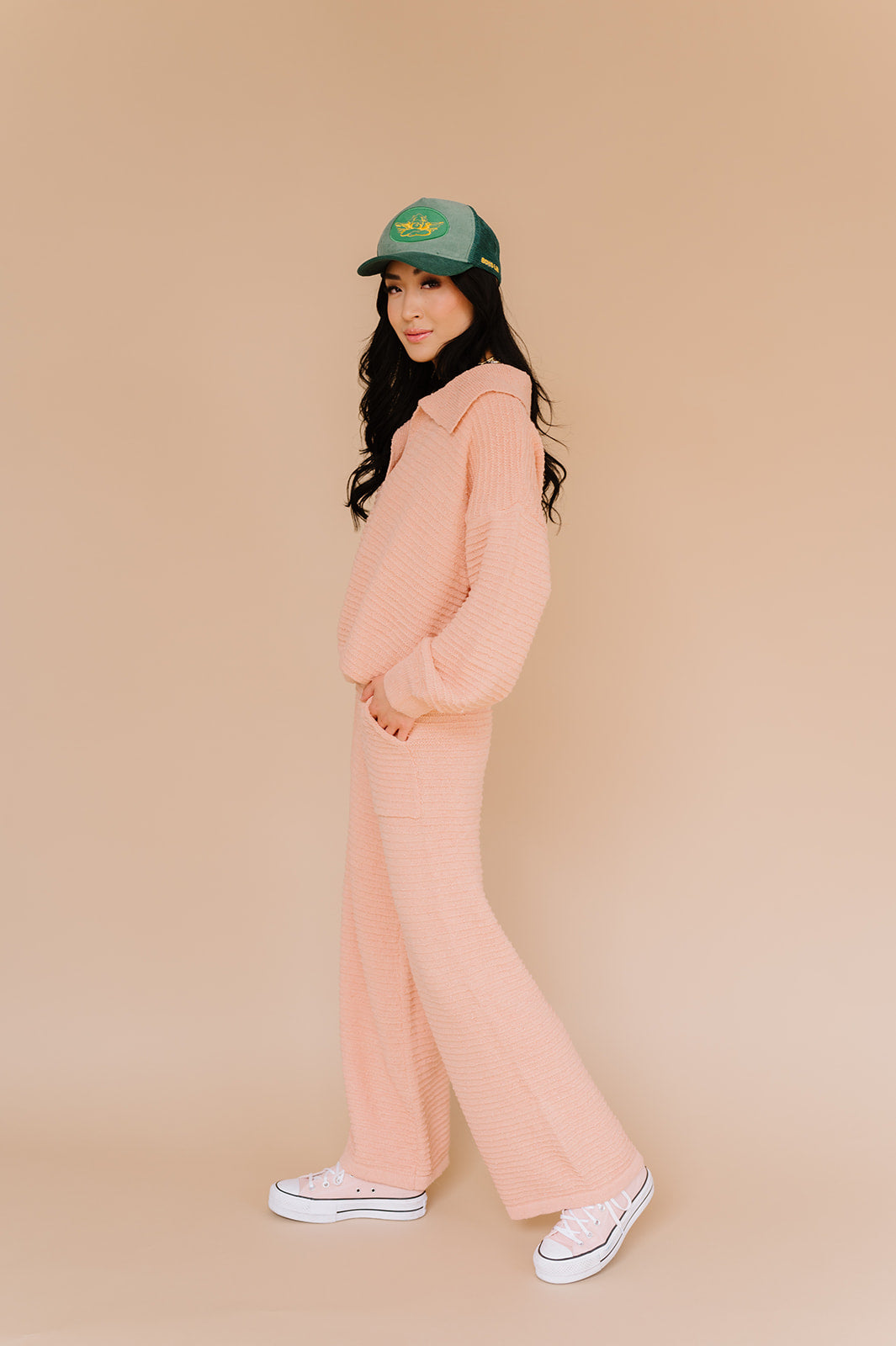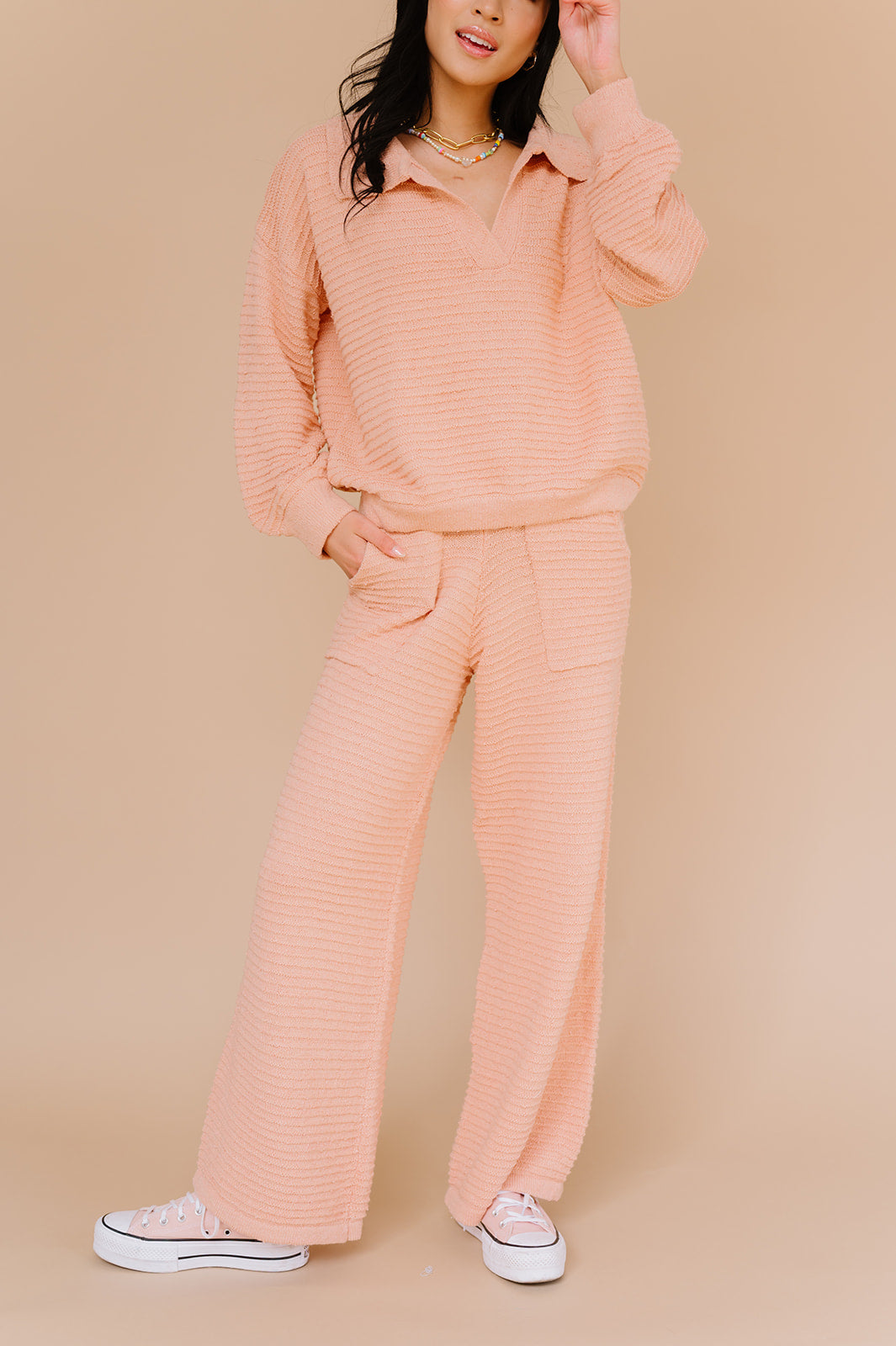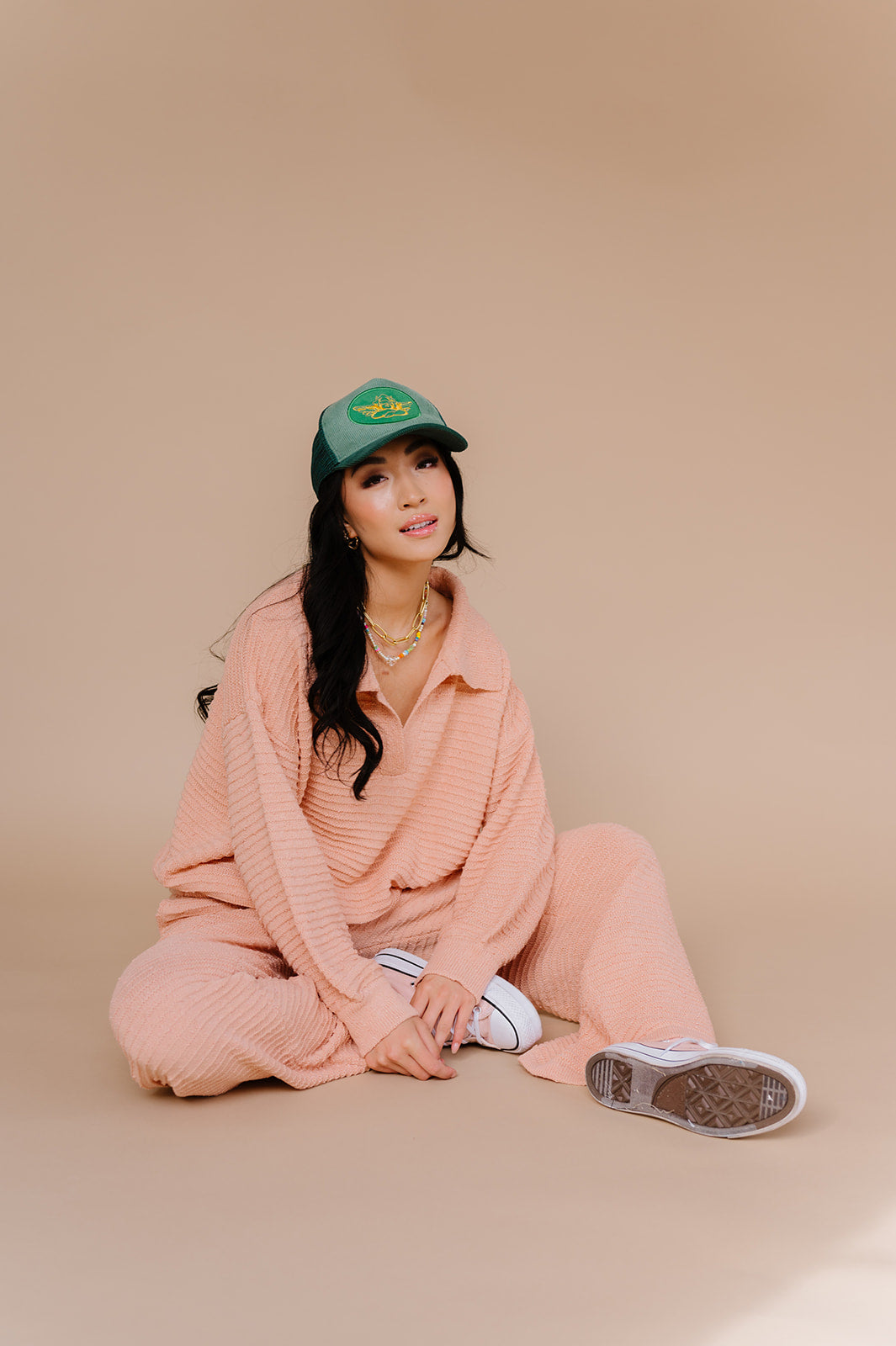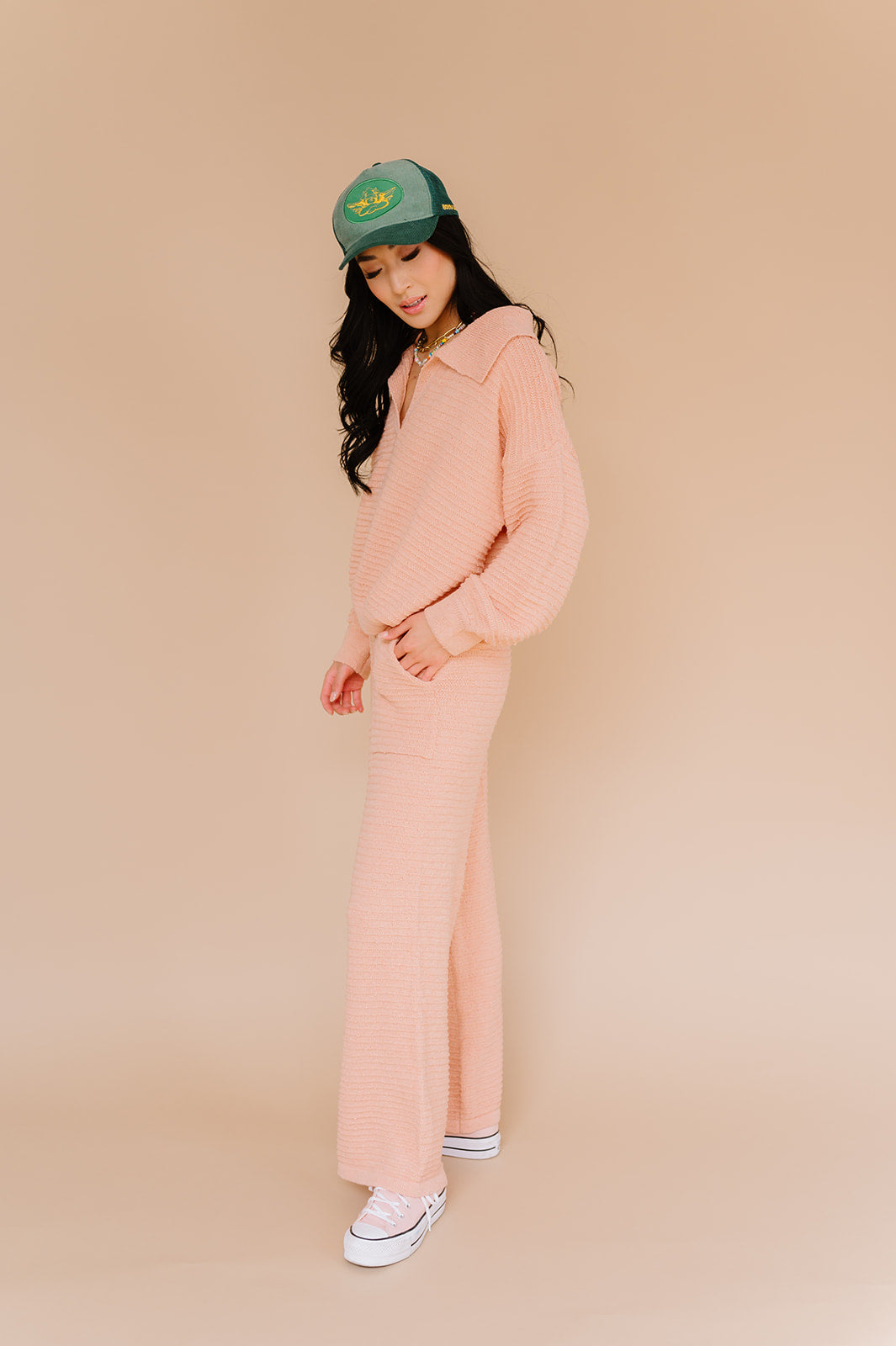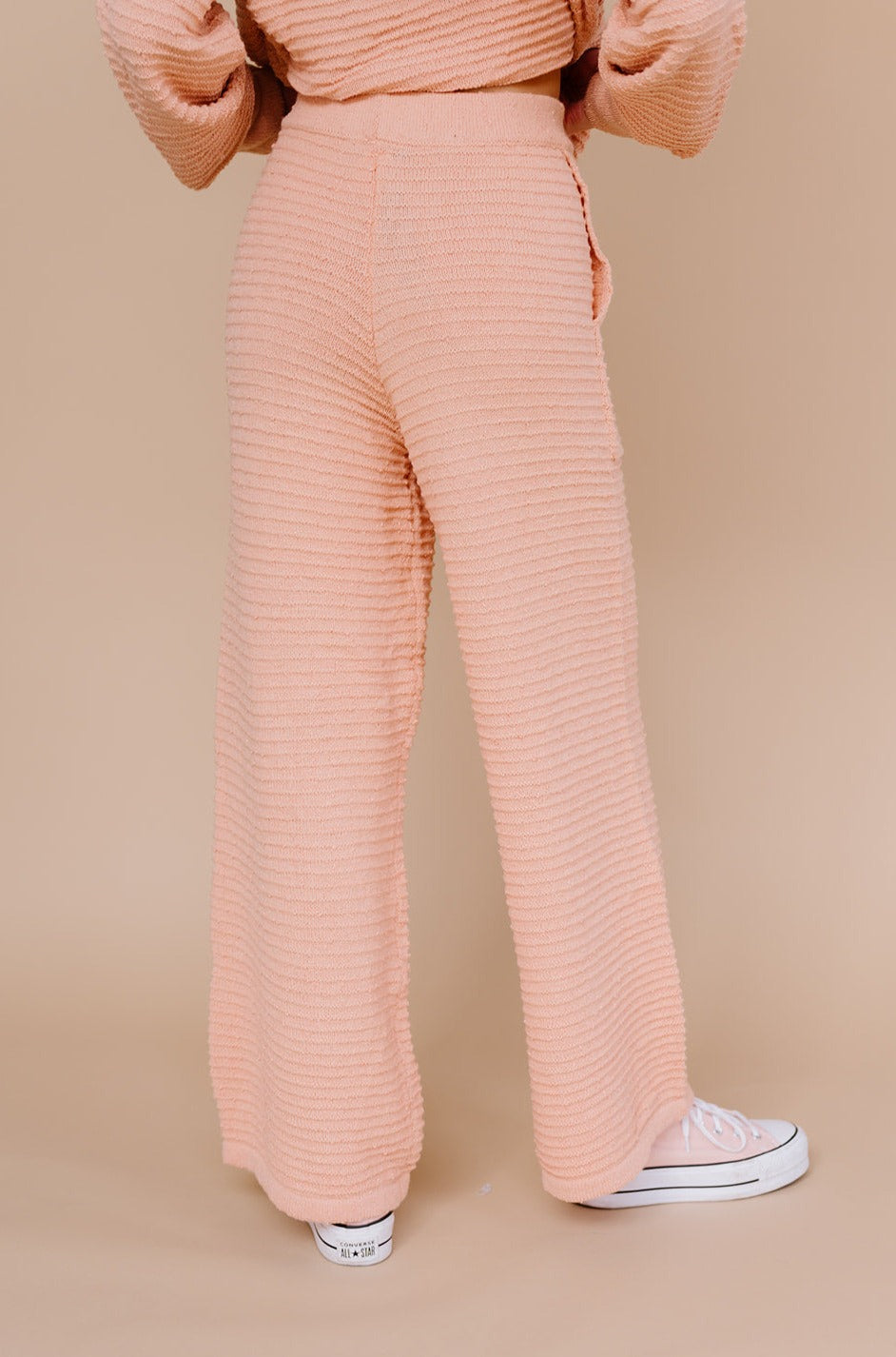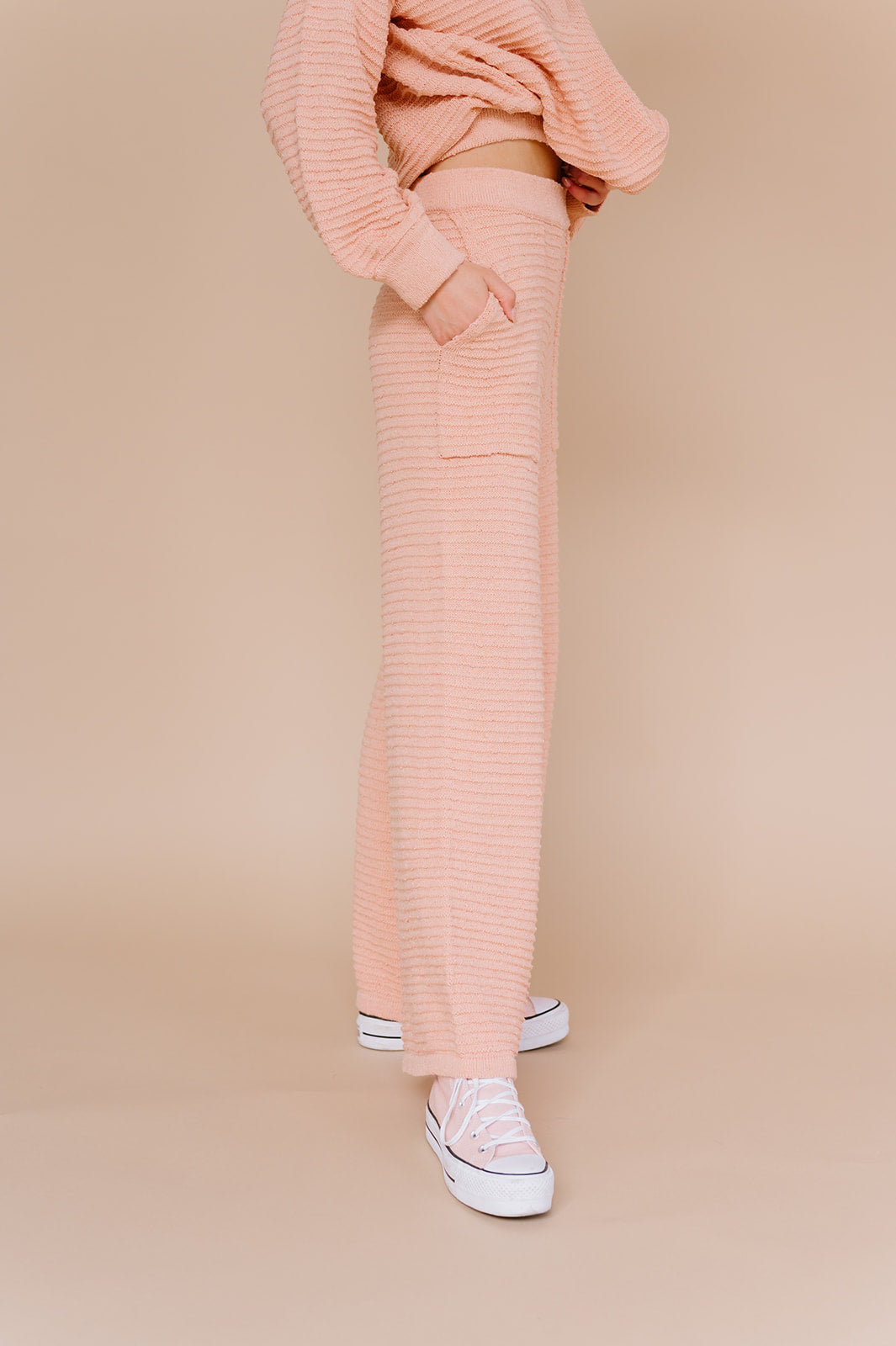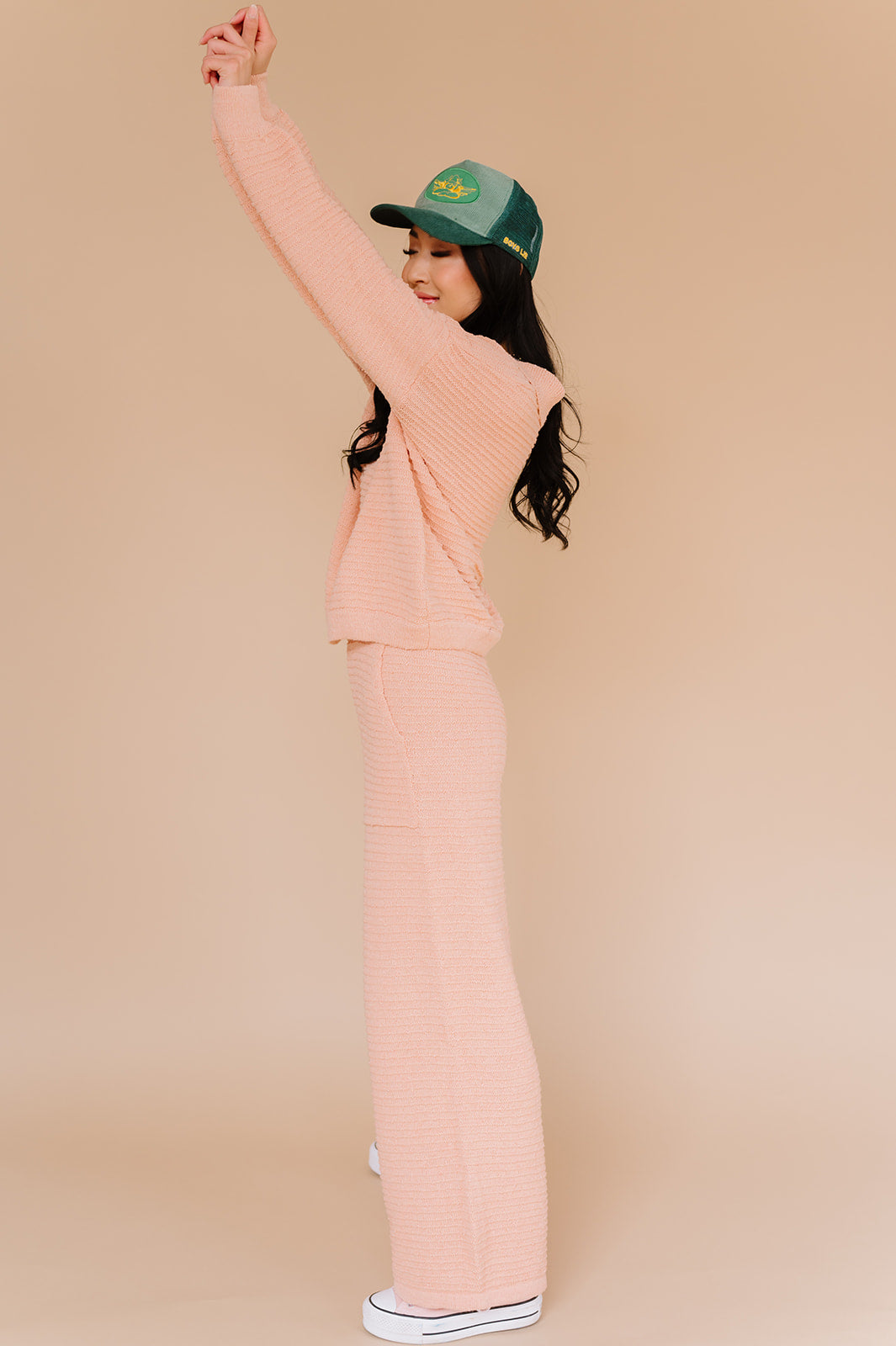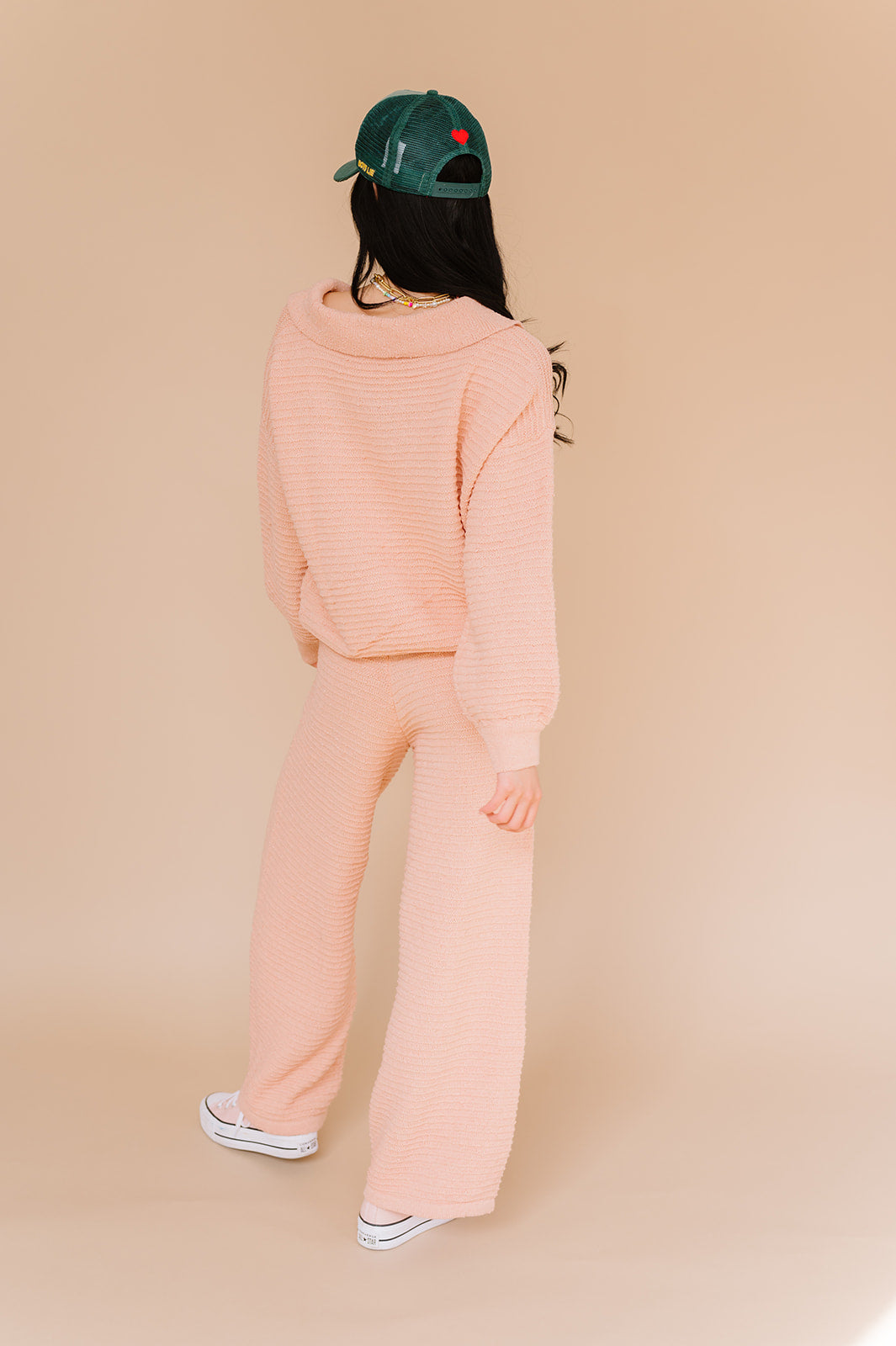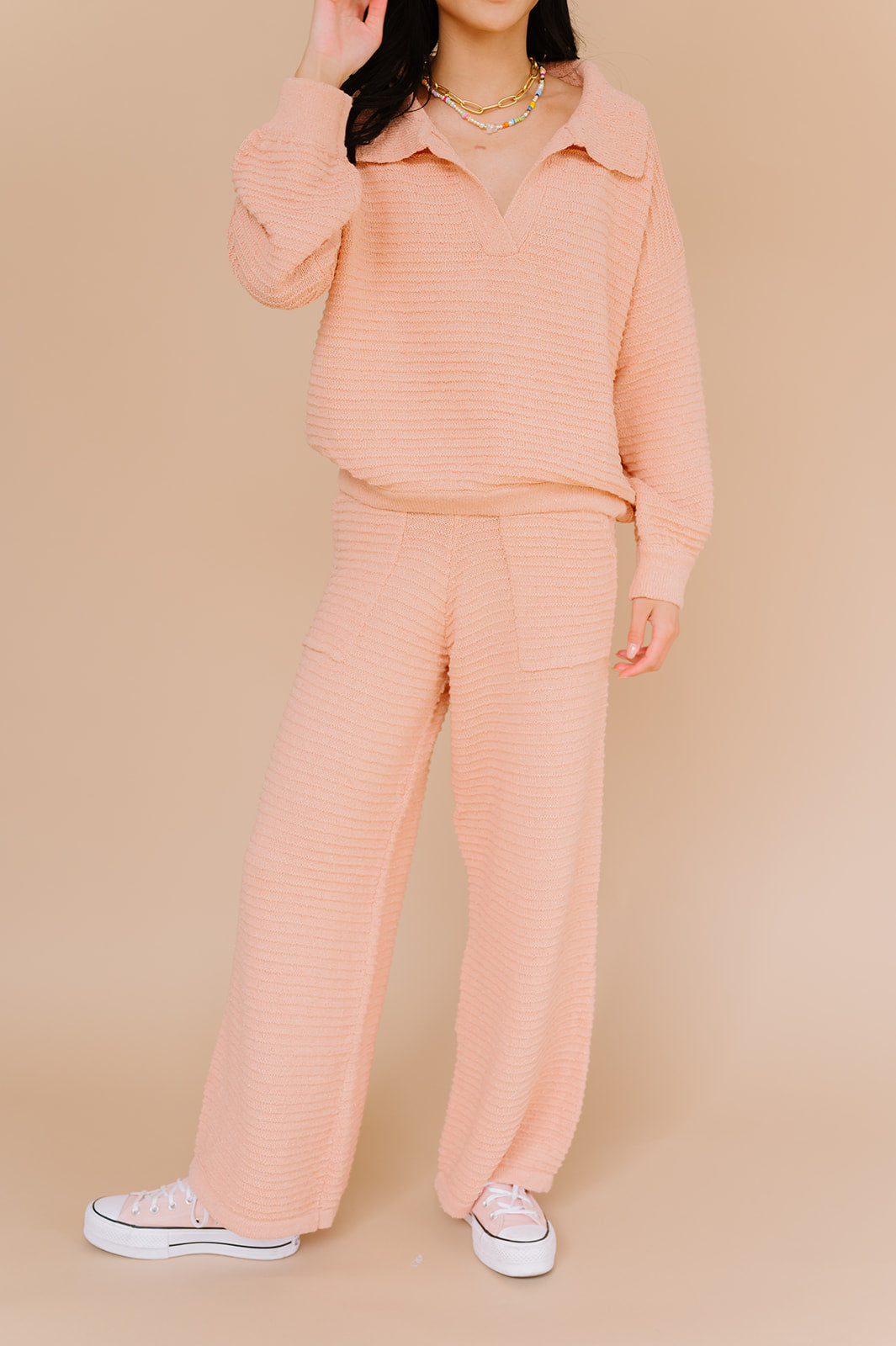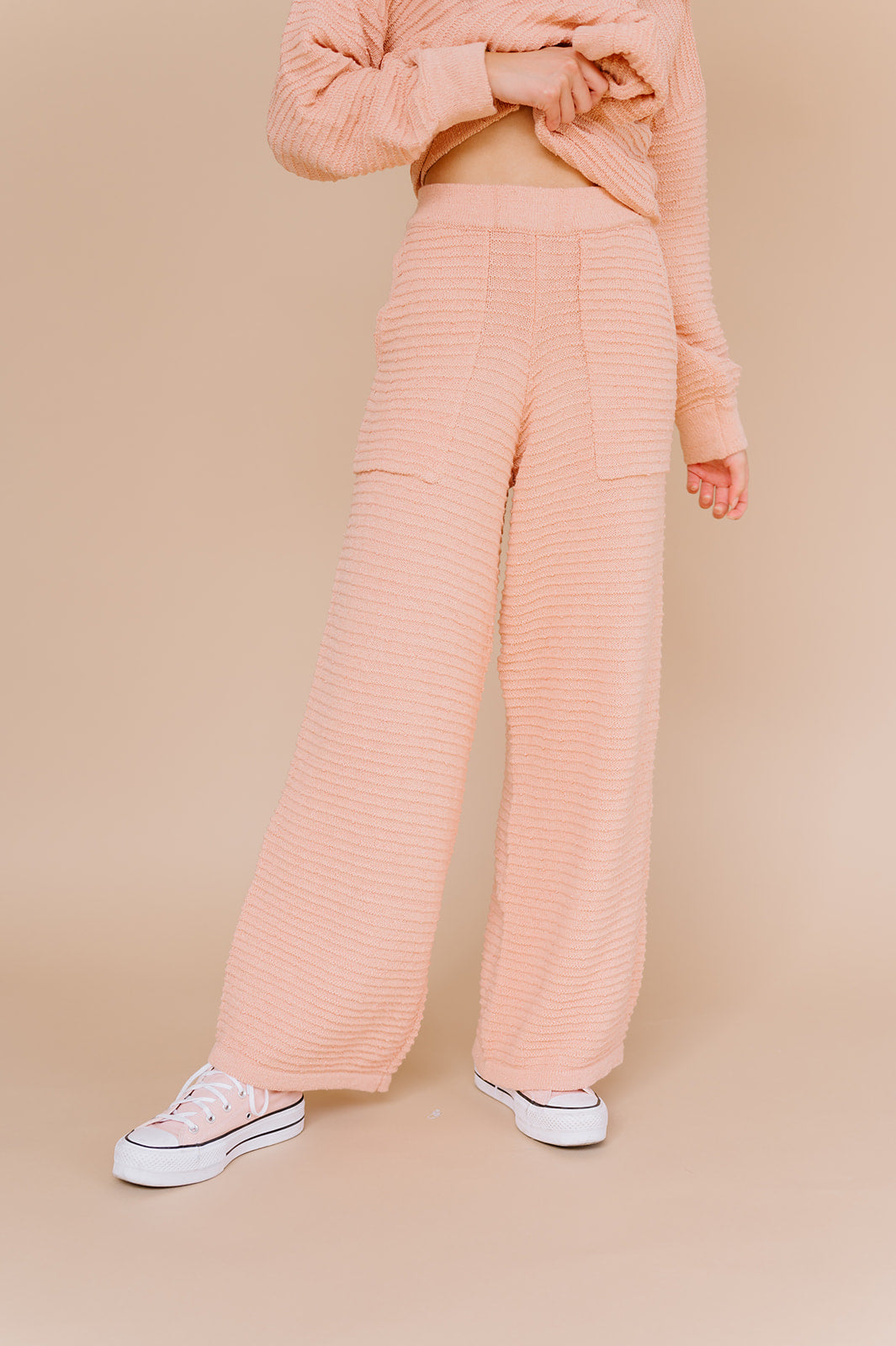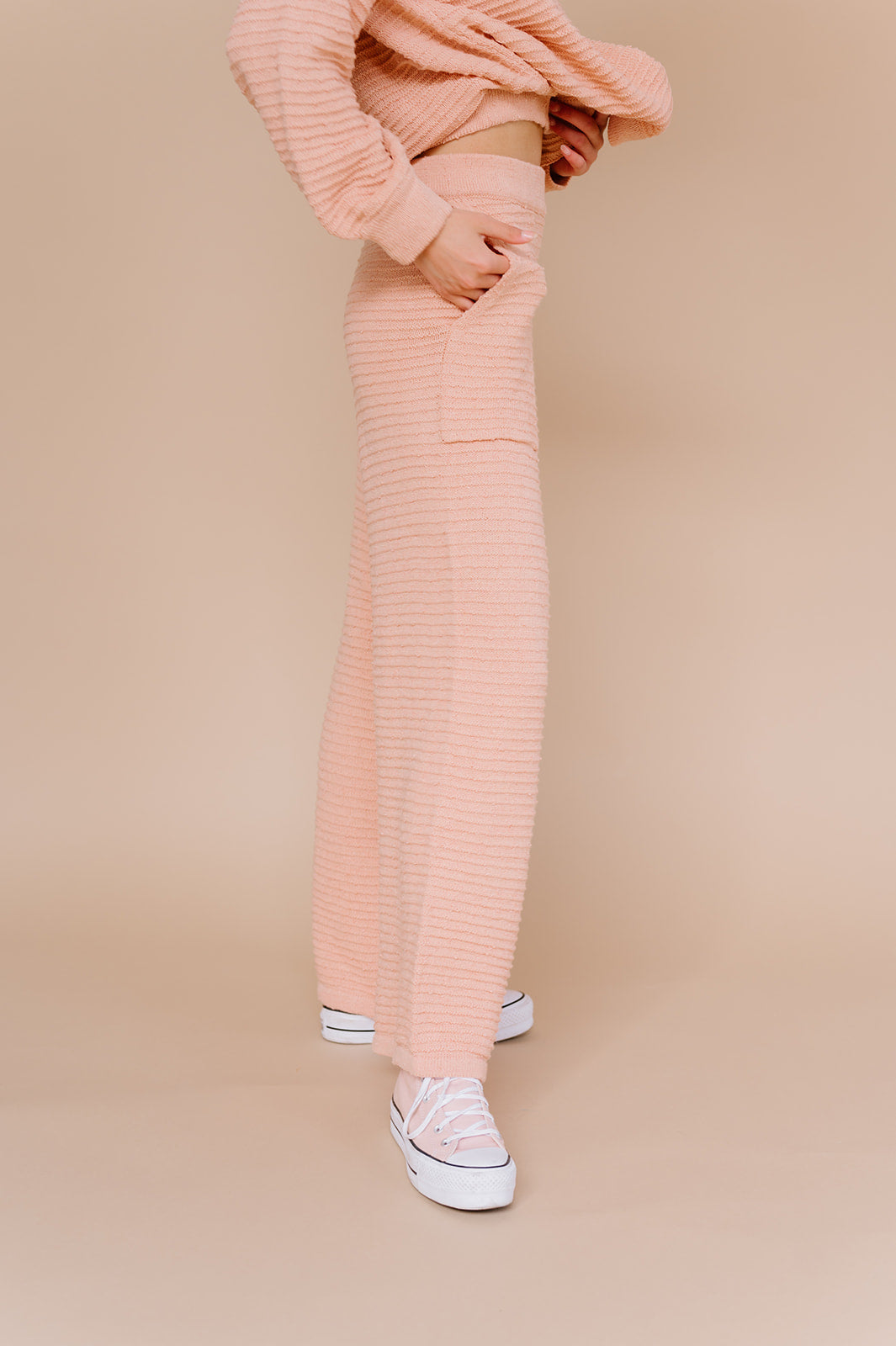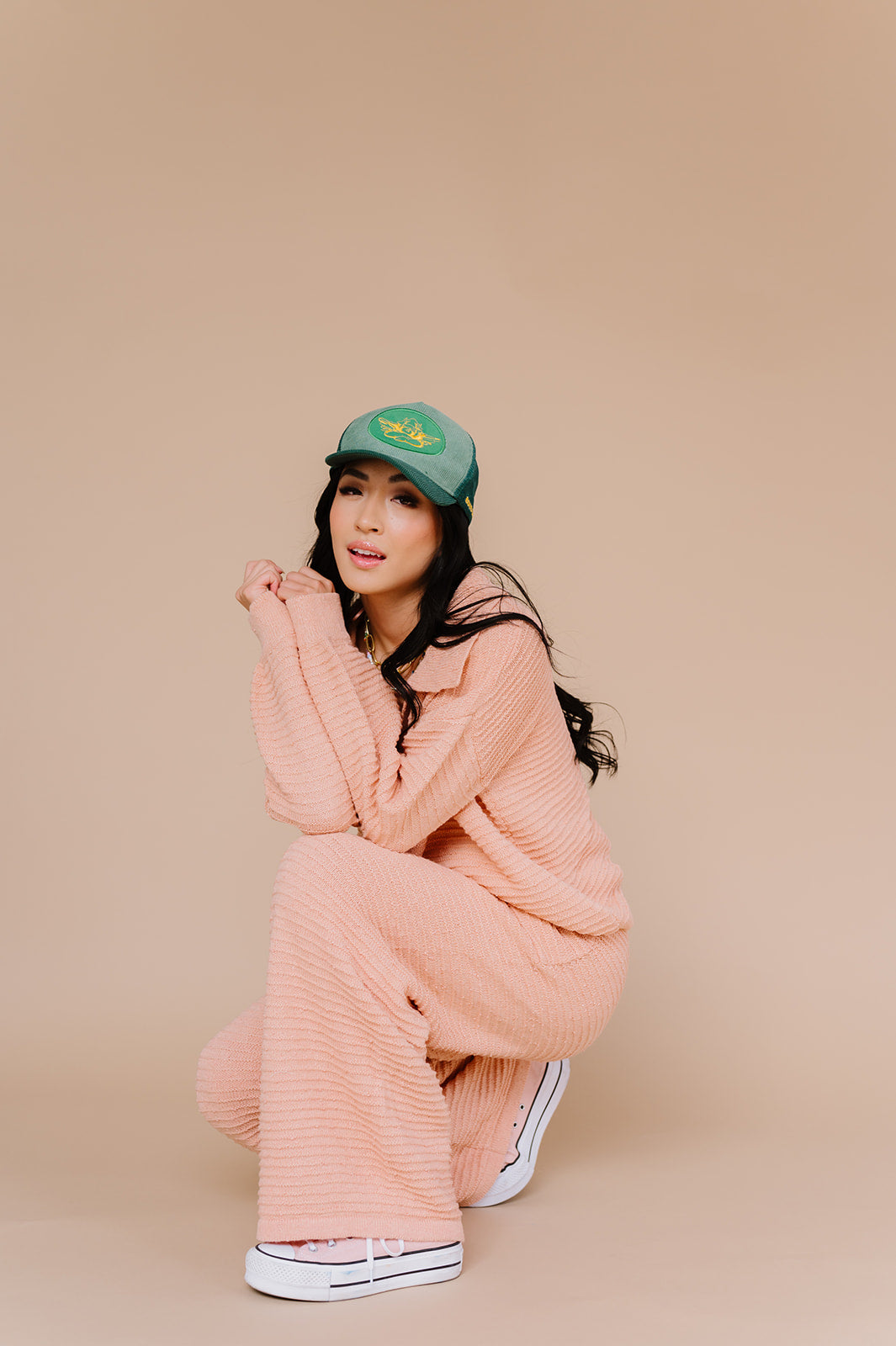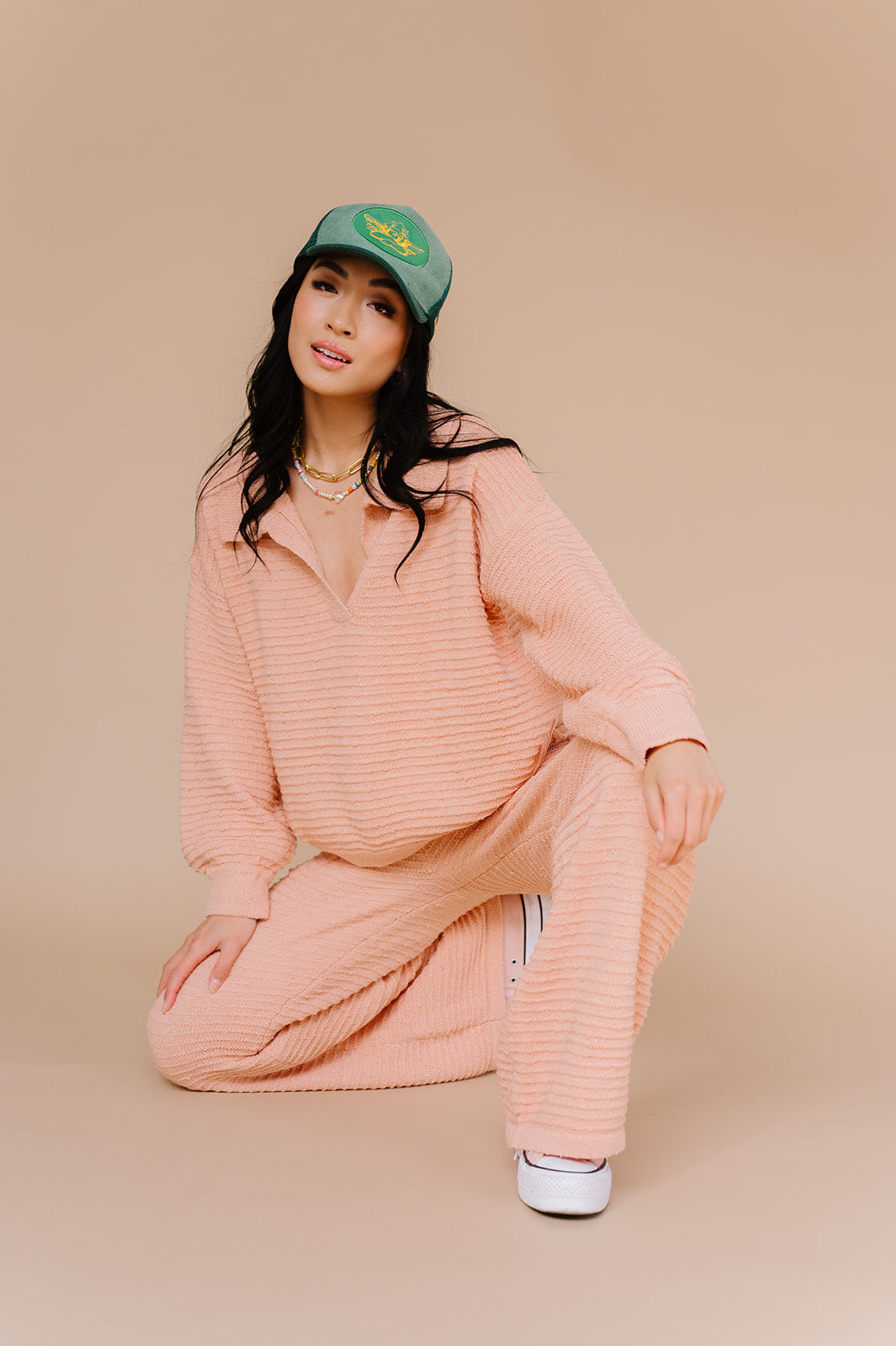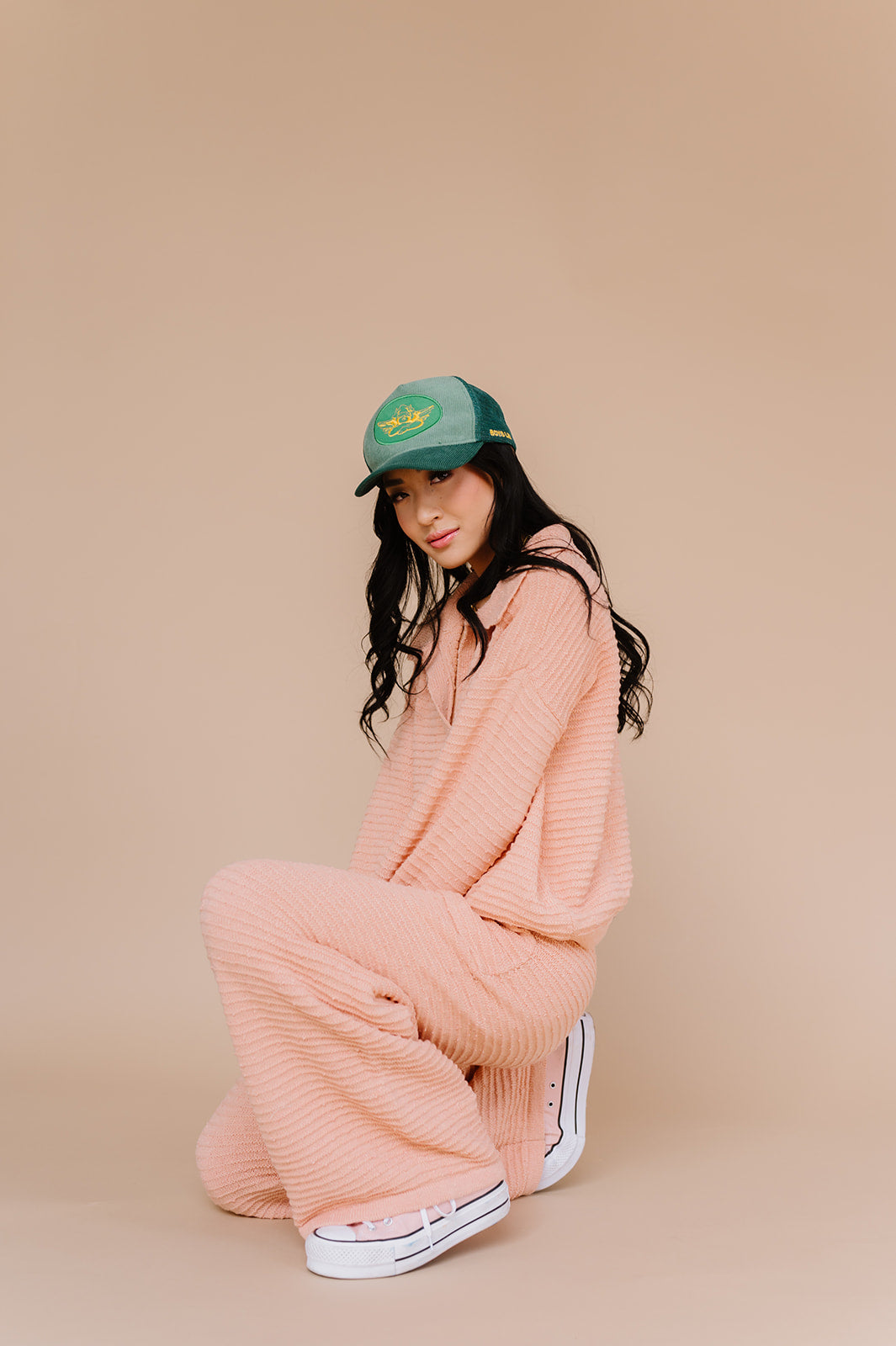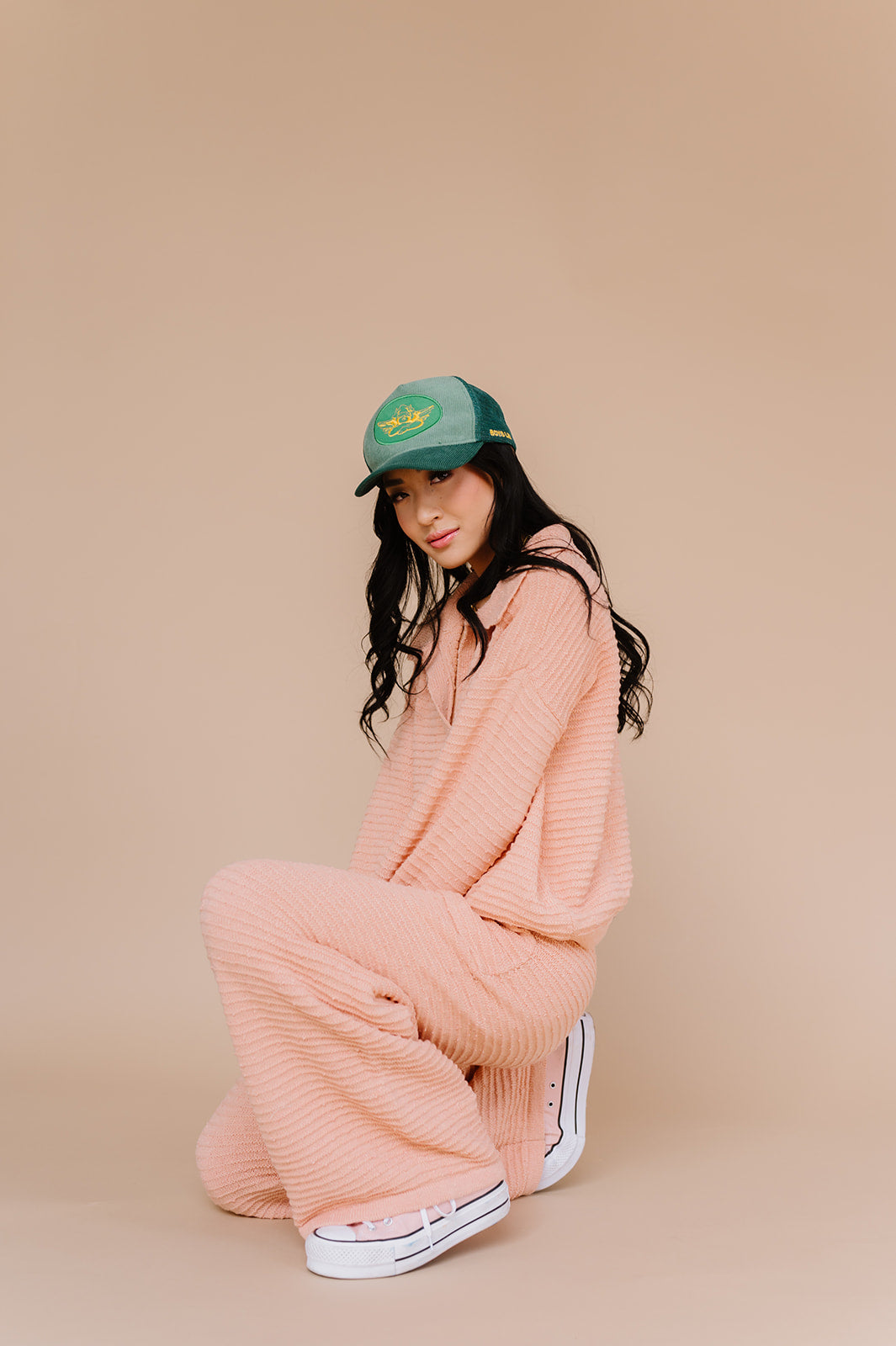 PRODUCT INFORMATION
CUSTOMER REVIEWS
PRODUCT INFORMATION
Meet the new love of our life: the Dream State Knit Set. Serioussslllllyyyy if we were to ever choose our soulmate, it would have to be this set. Sooooo deliciously soft and effortlessly cute AF!!!! A dream, right? We couldn't keep this piece from you annnyyy longer, because we know you needed it. You can thank us later, girl gang. We know you will be just as obsessed as we are, and we don't blame you!!!! The jaws that will drop... imagine. Your wardrobe is begging you to add this set to your collection! If you were looking for a sign... here it is. Poof. You're welcome, babes! 
Why we love it:
Knit of our dreammmmsssss
Wear together or separately 
So chic 
Wide leg pant 
Collar and v-neck fit (yessss)
COLOR COLOR COLOR 
SO flattering 
Cozy af 
Sizing:
Small: 0-4
Medium: 4-8
Large: 8-12 
Runs true to size & has a slouchy fit, size down if in between sizes. Jing is 5'9 and wearing a size Small.