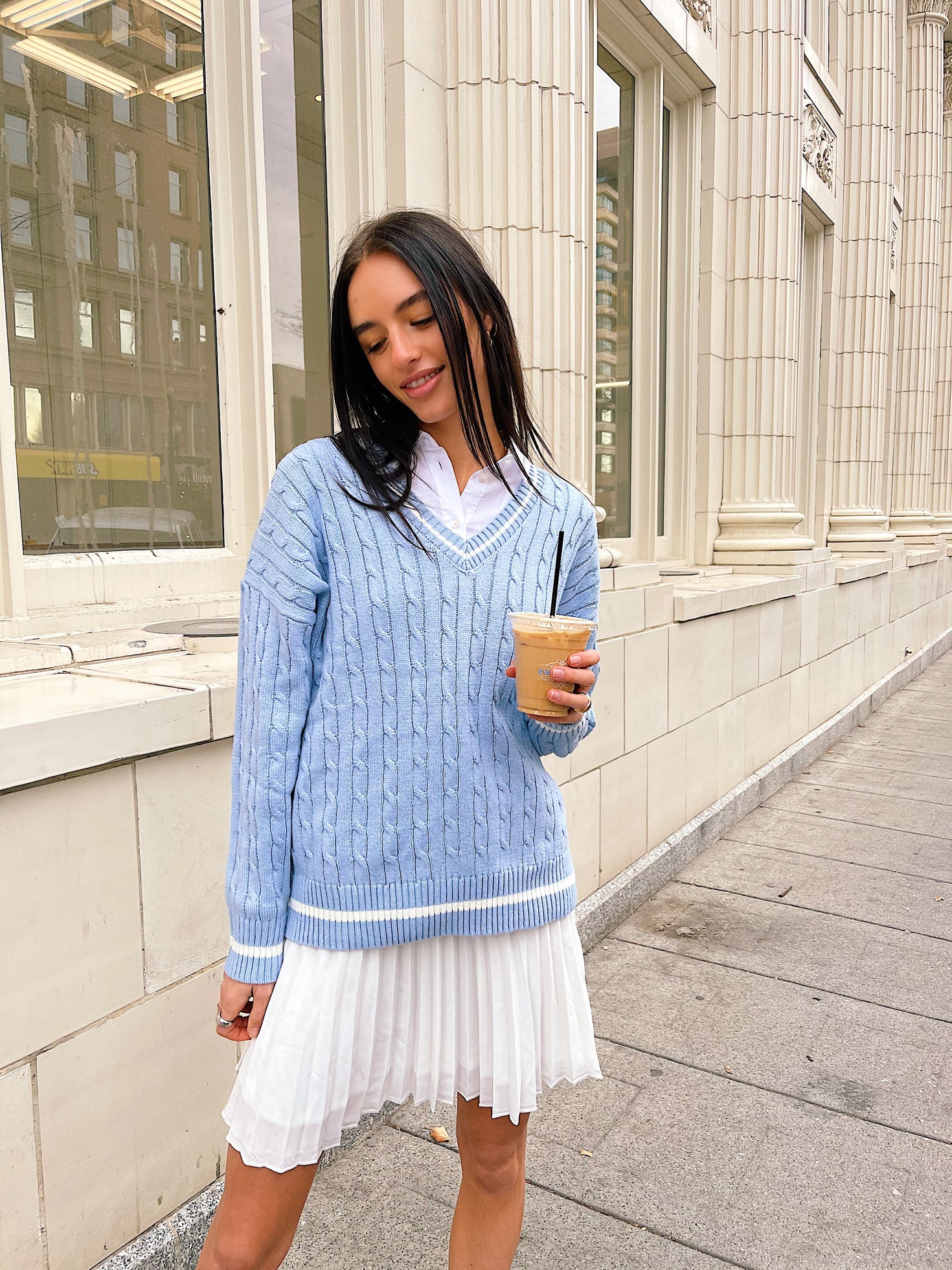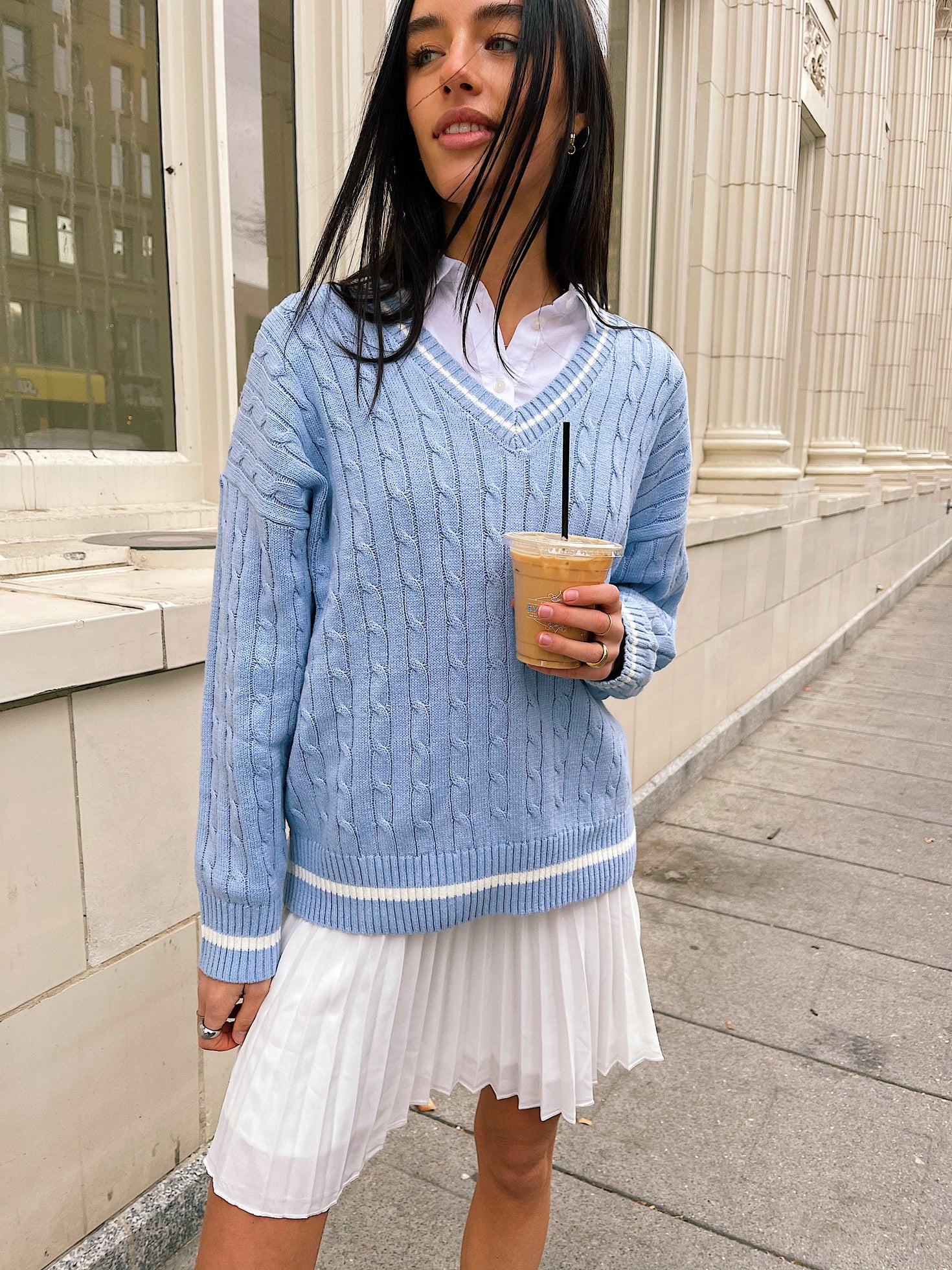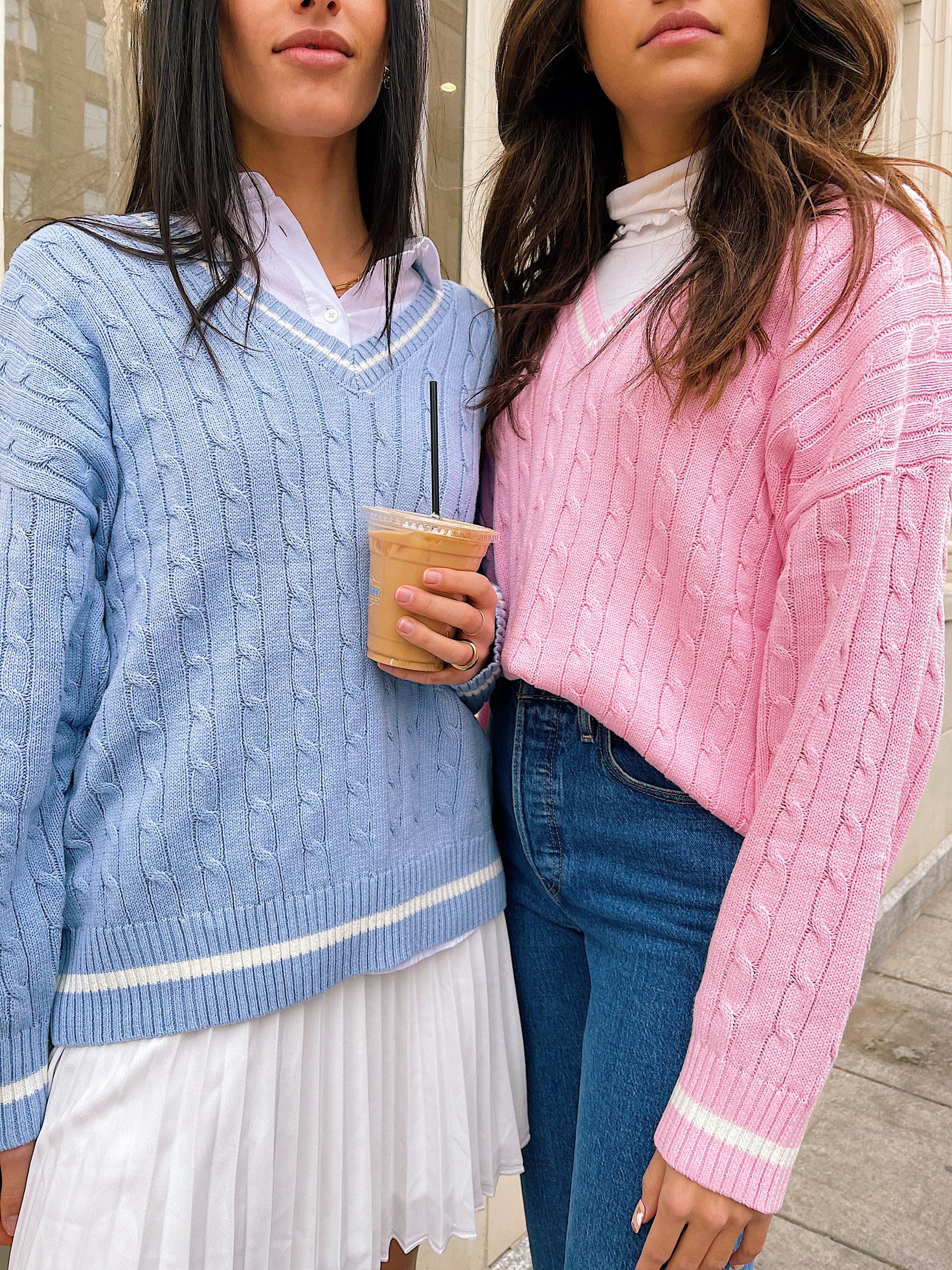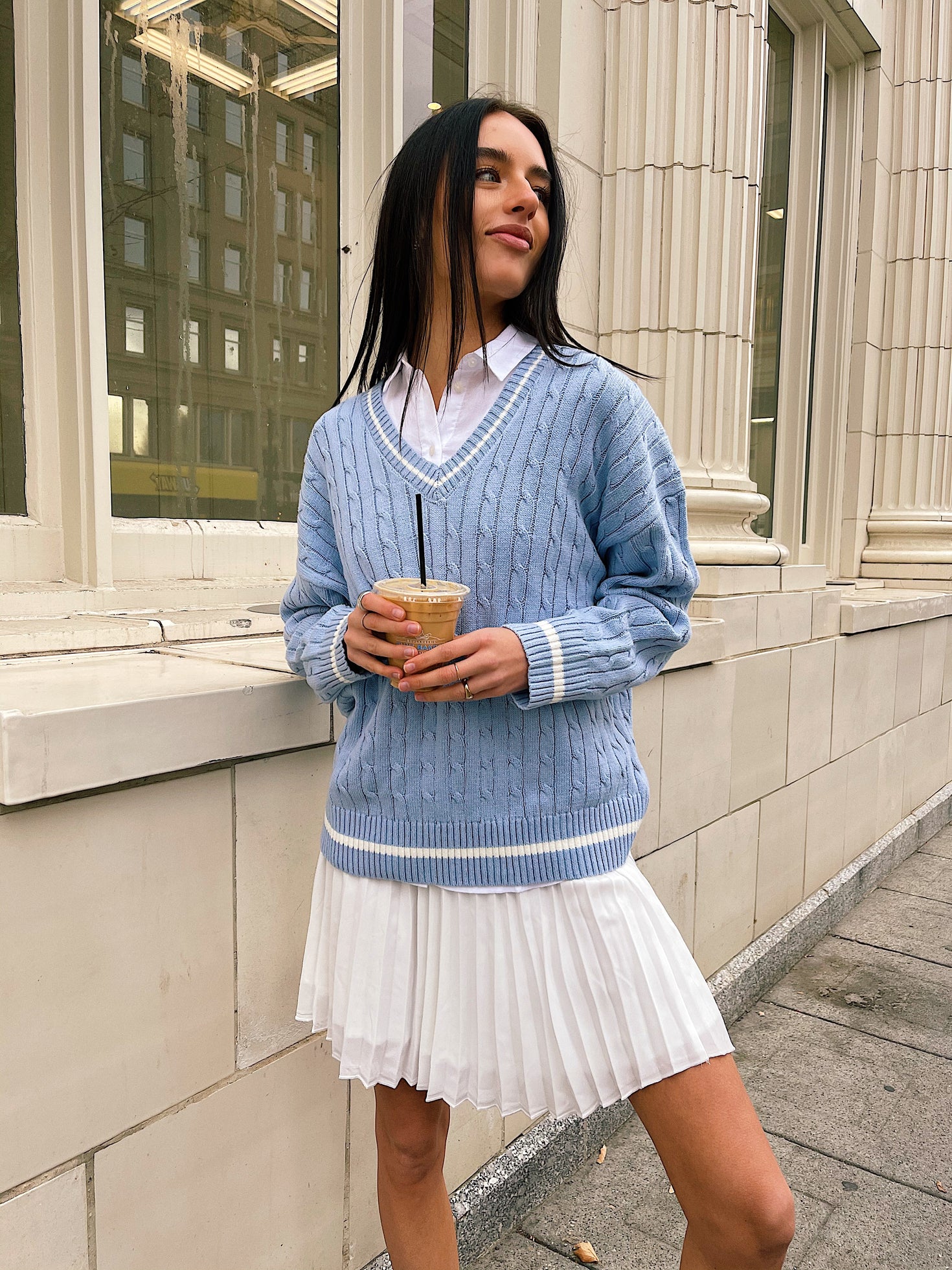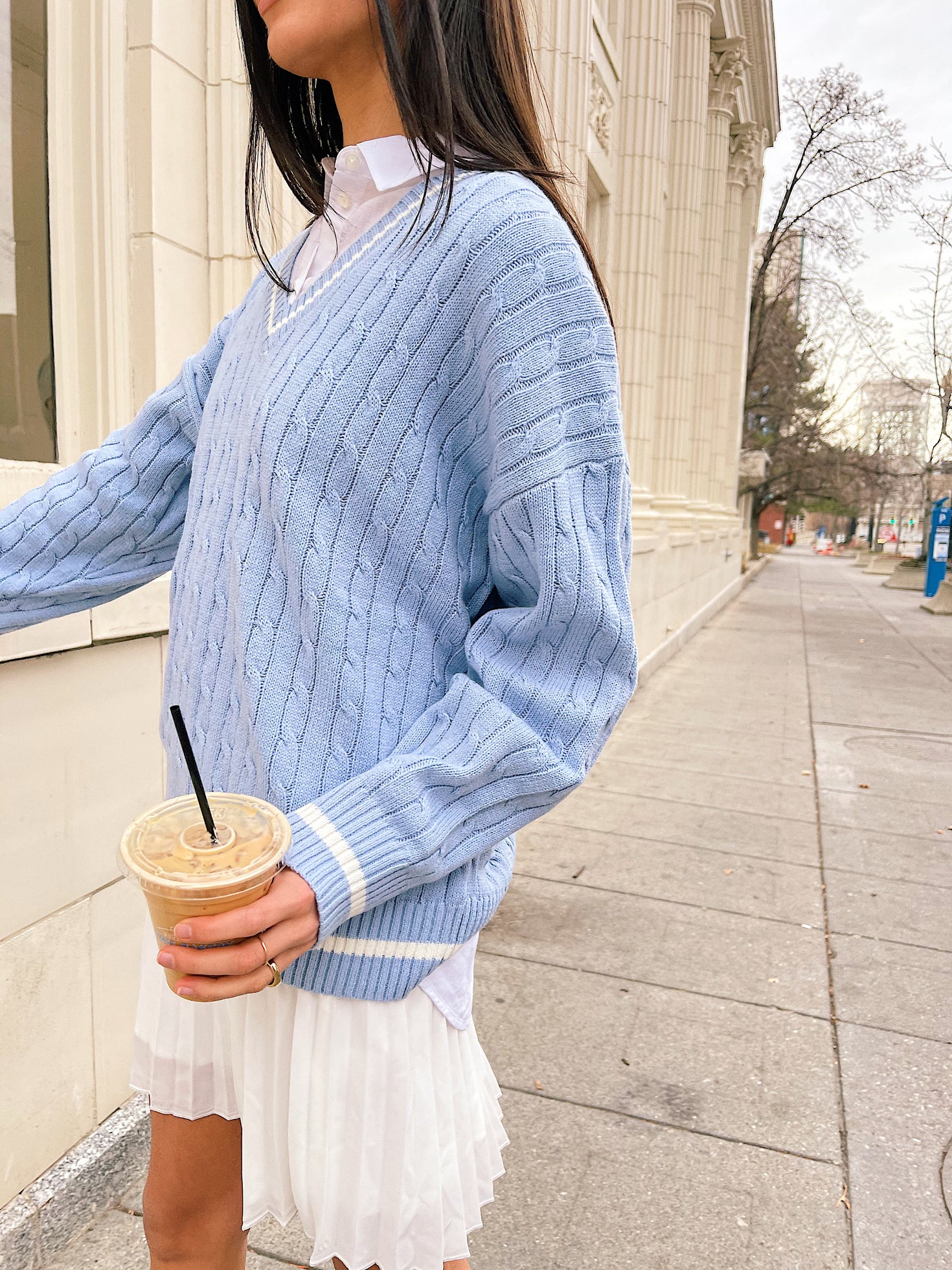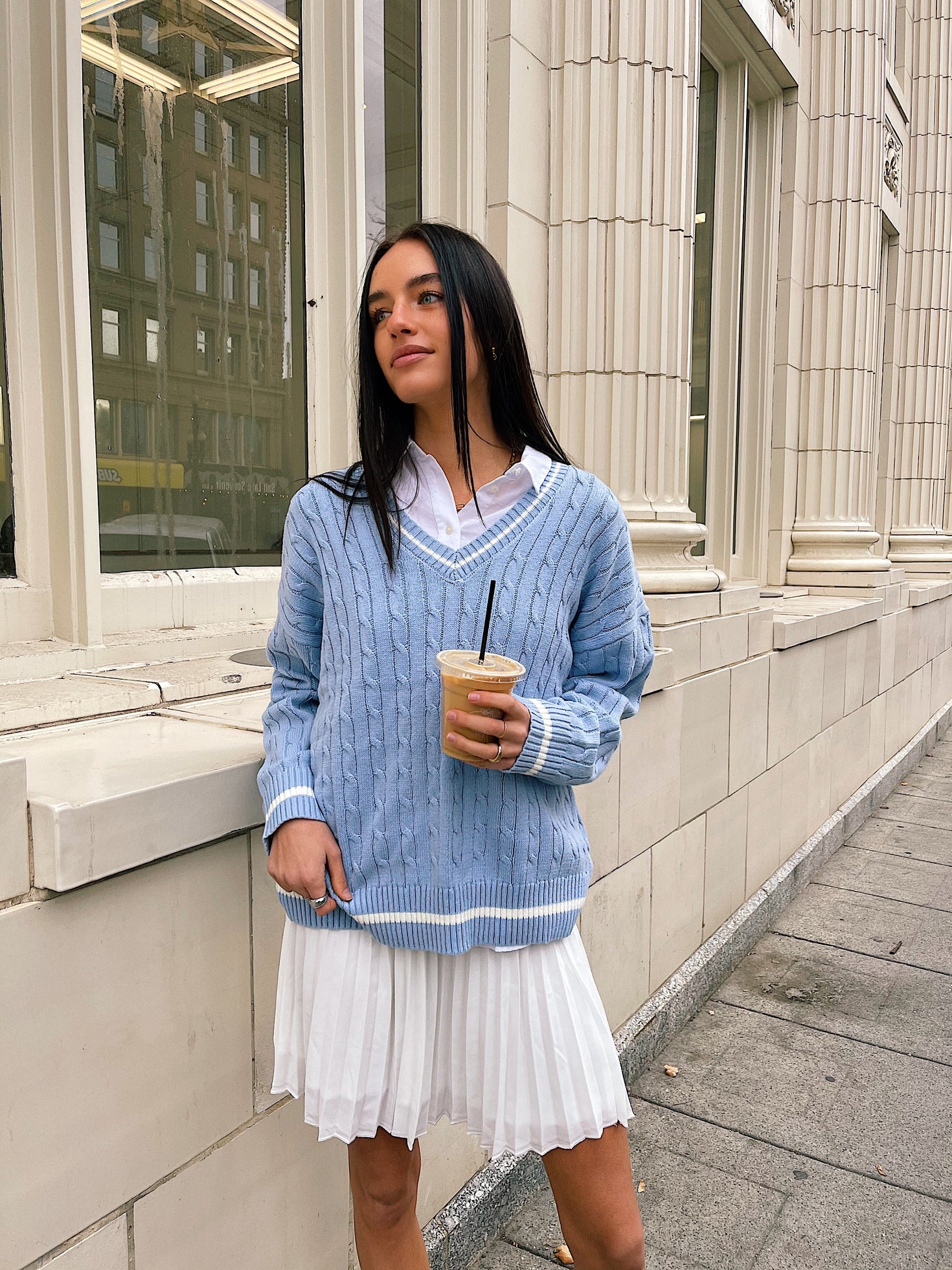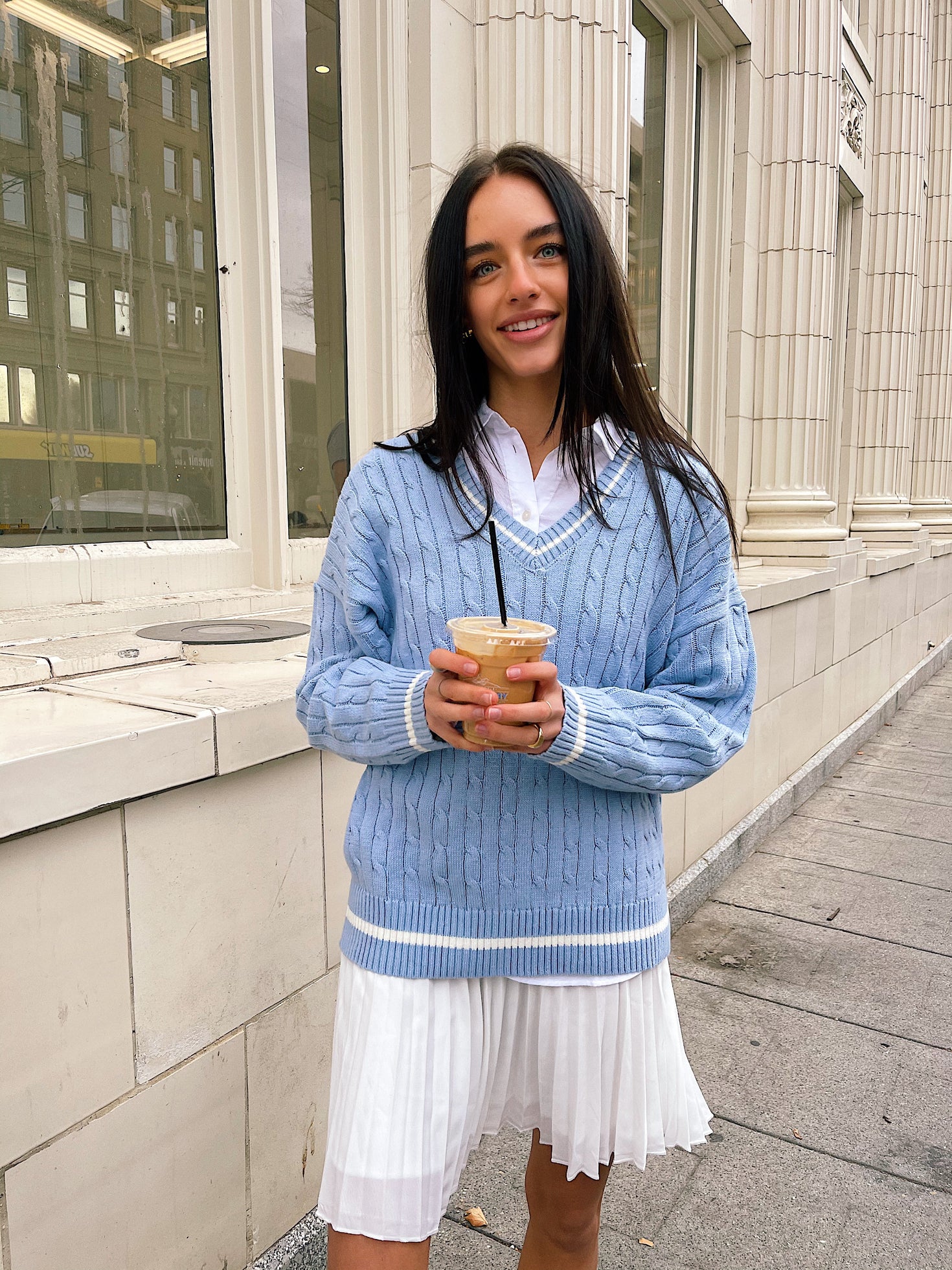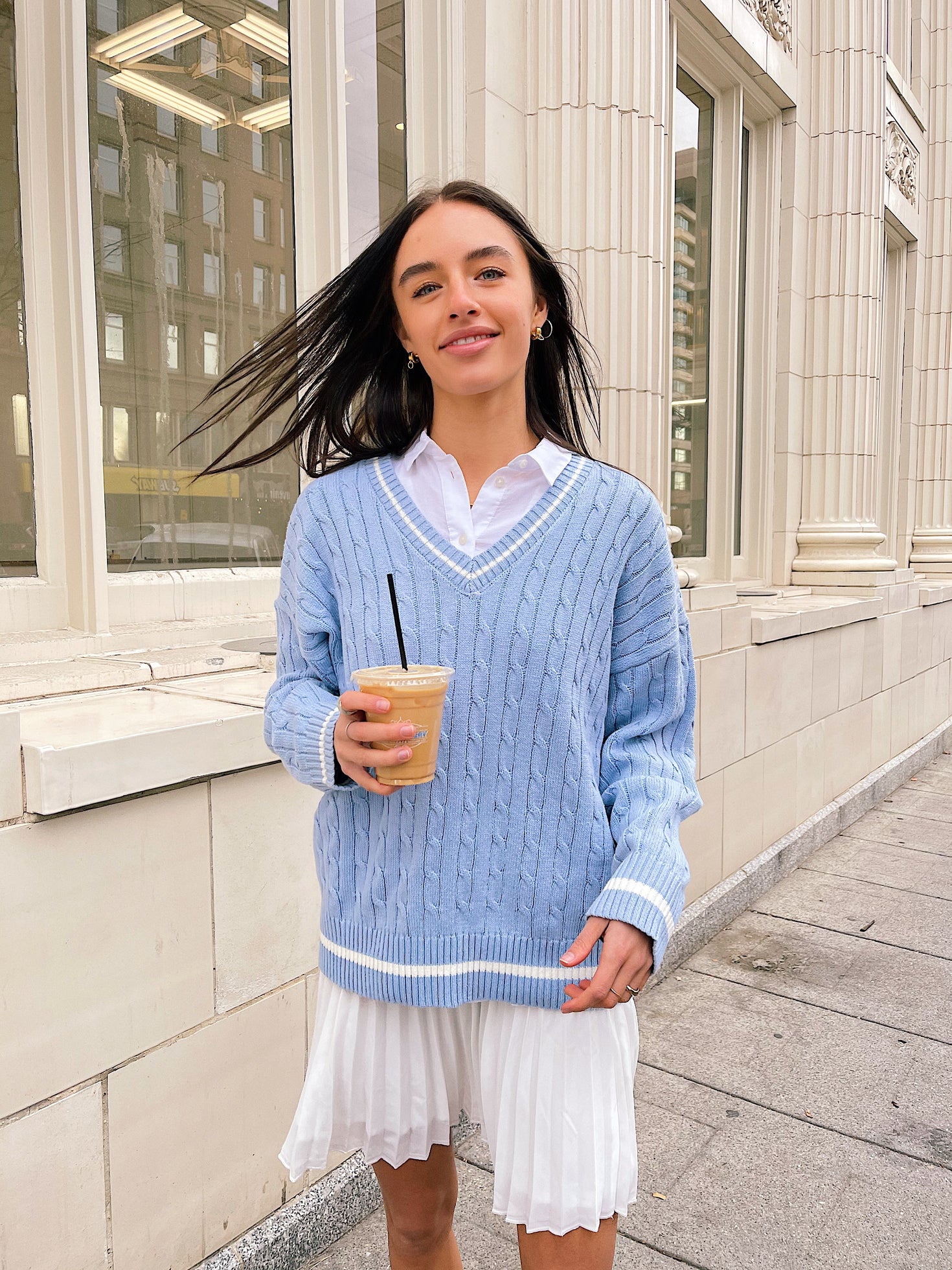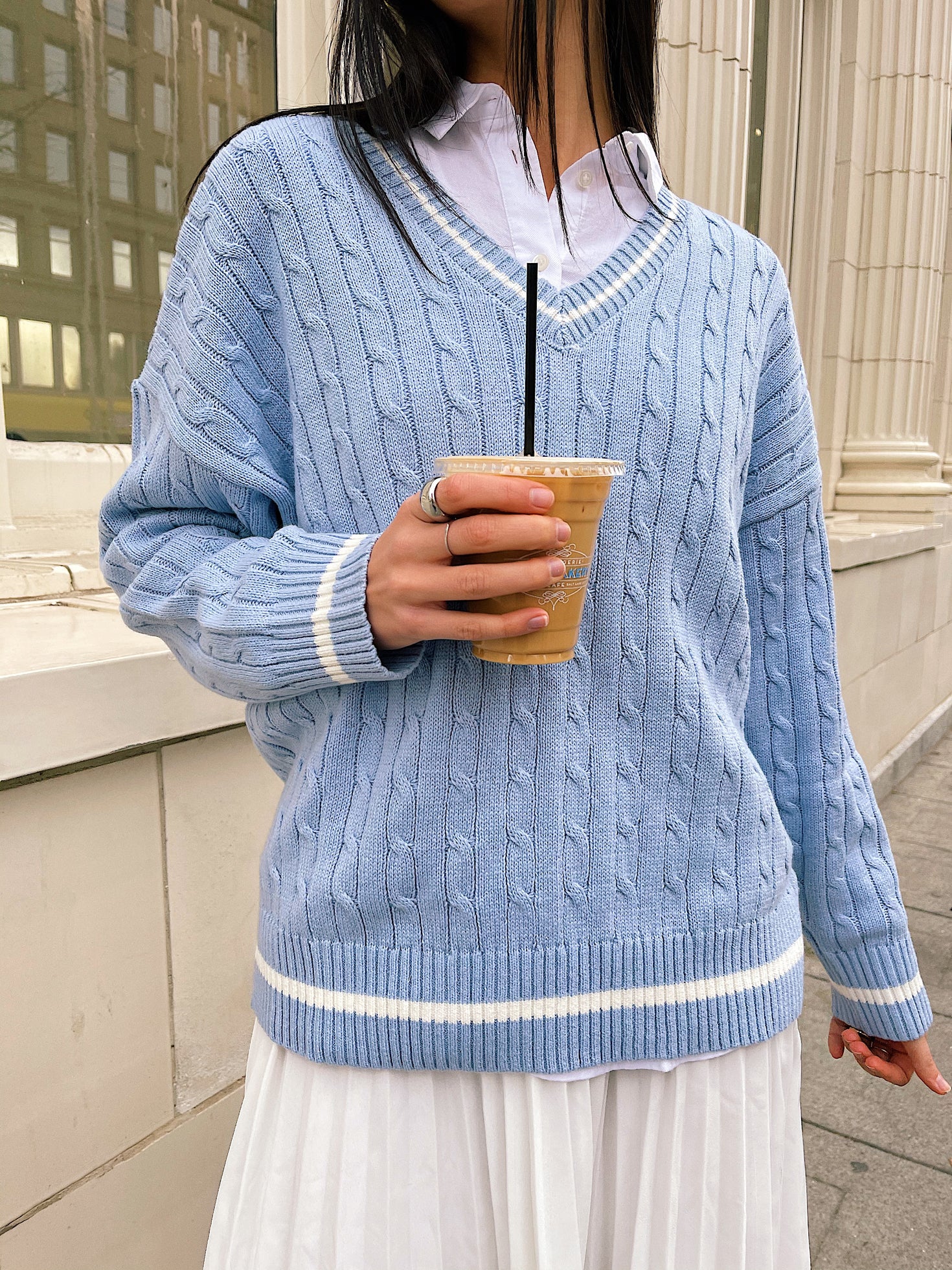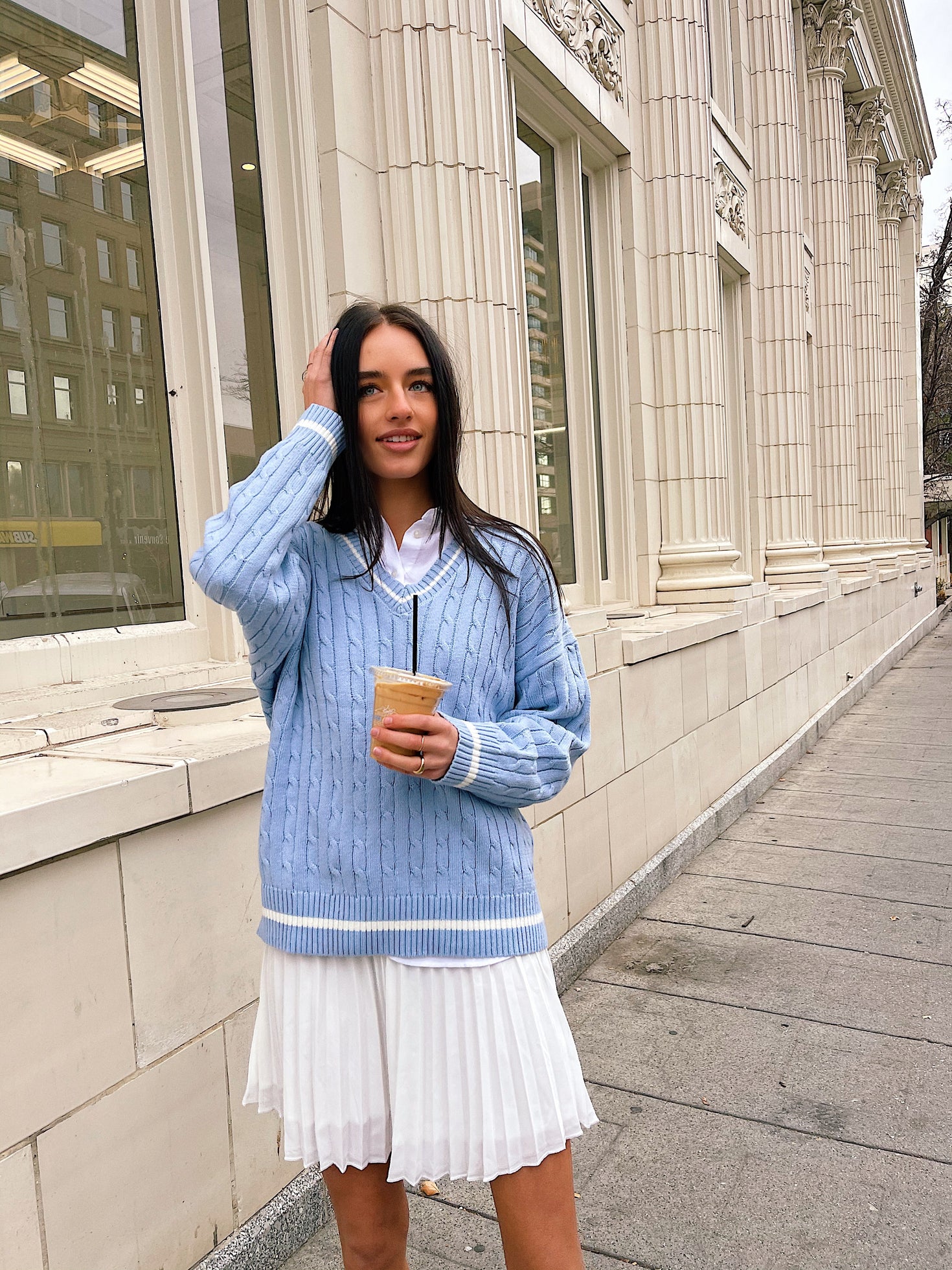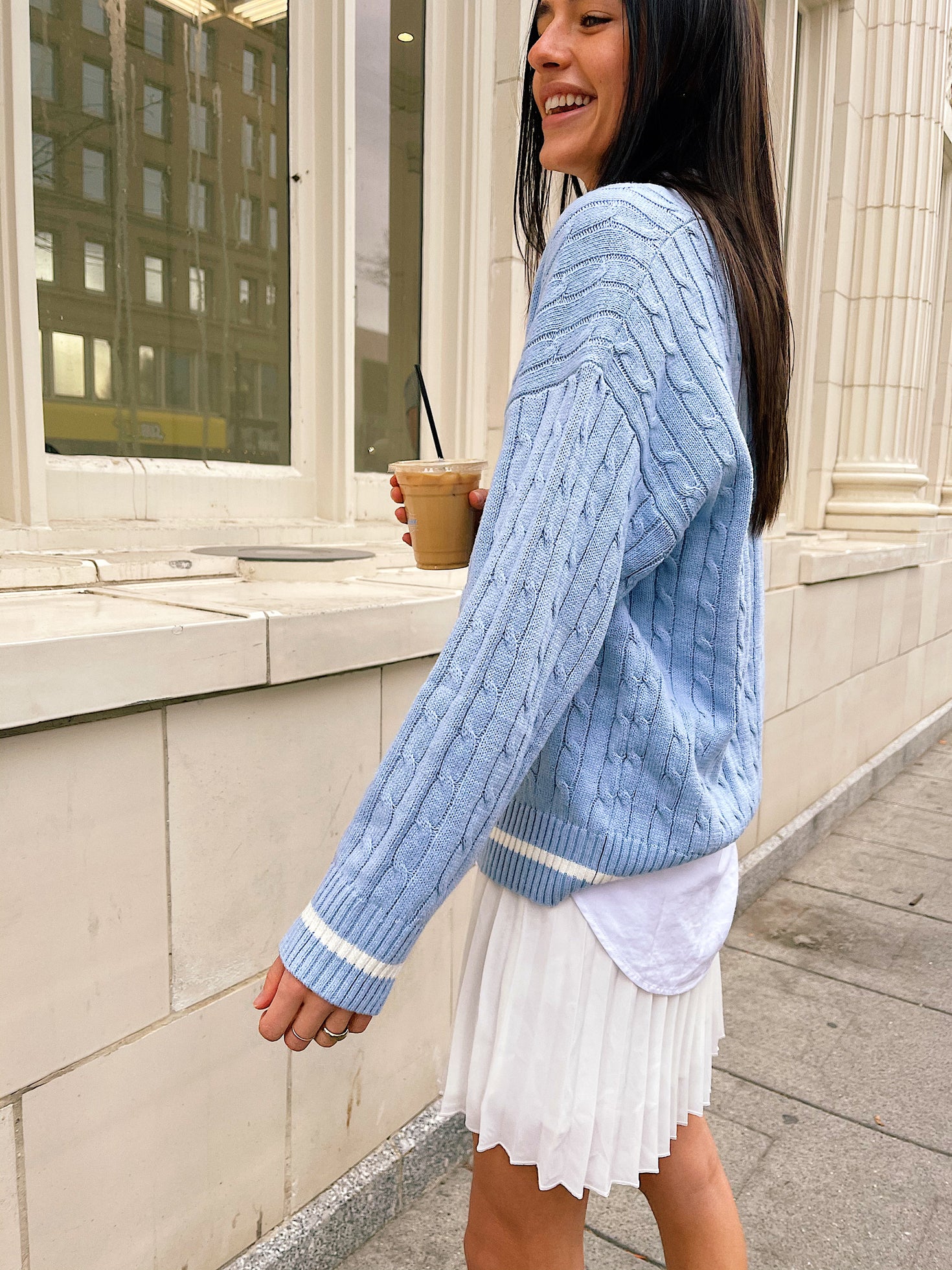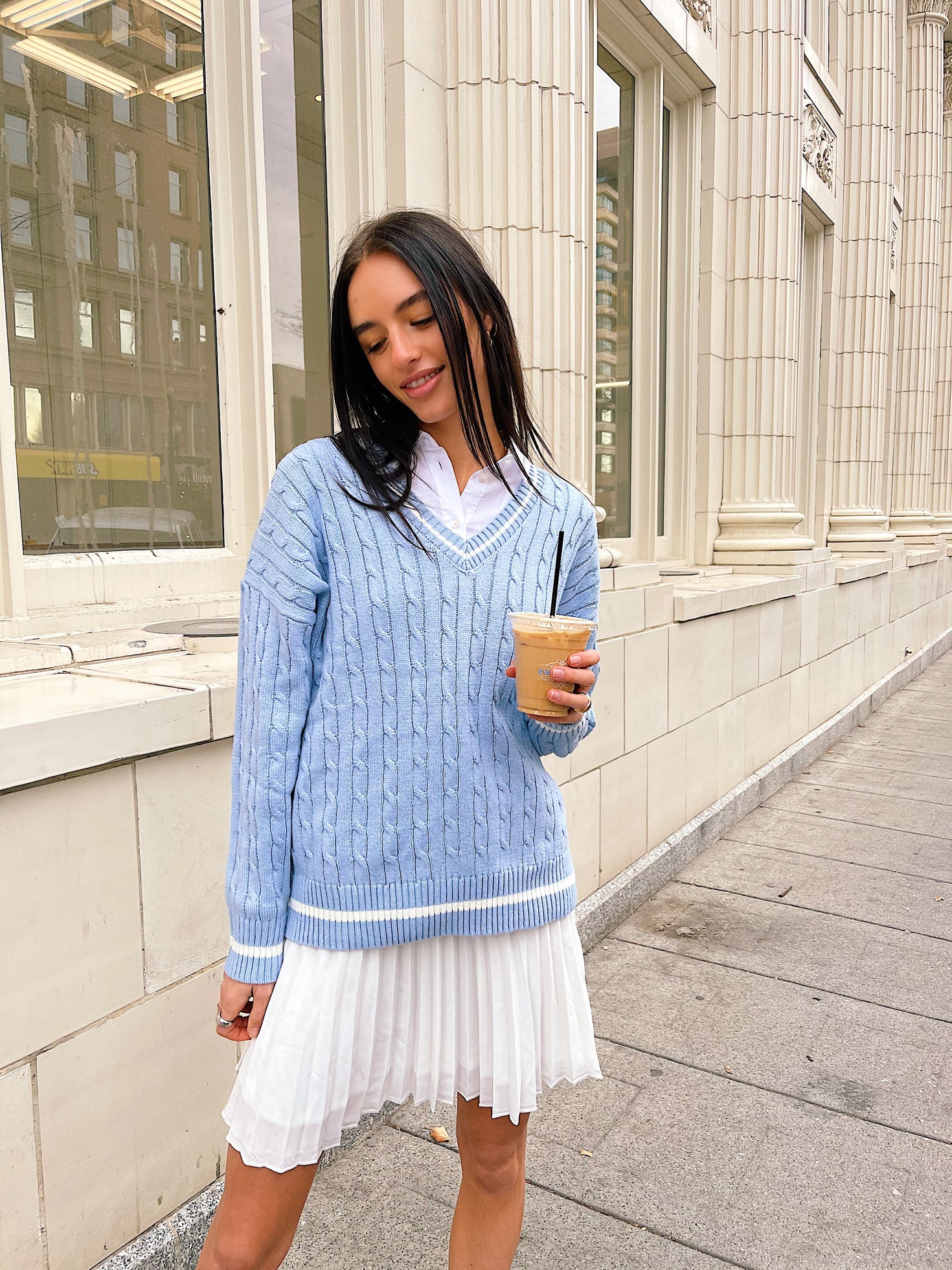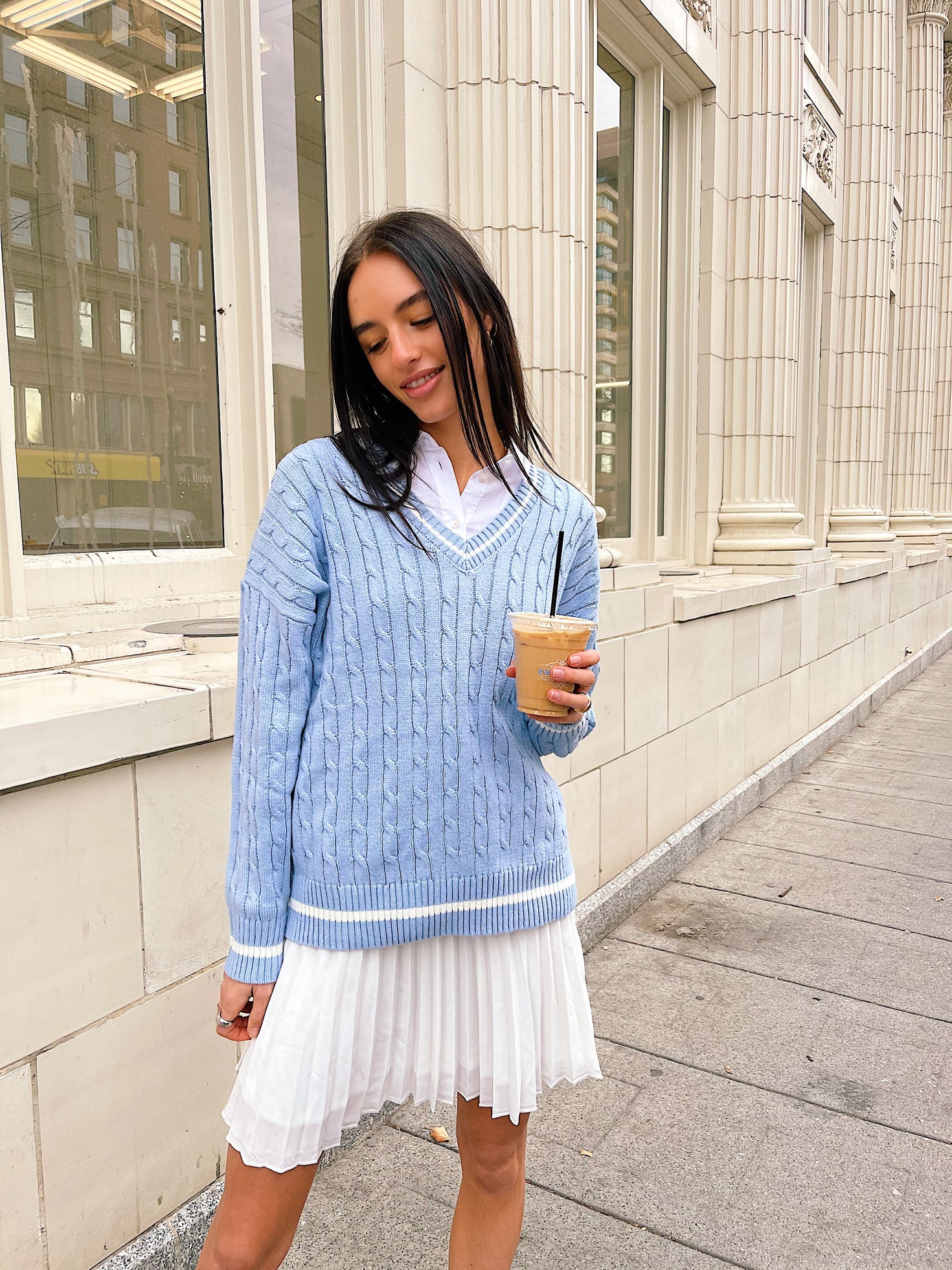 PRODUCT INFORMATION
CUSTOMER REVIEWS
PRODUCT INFORMATION
That's right, all (heart) eyes on you in our All Eyes On You Sweater! Think of every good thing in your head, starting NOW.... POOOOOOOF! Did you think of this sweater? Because we did. The casual-but-make-it-chic staple piece that you'll be wearing 7 days a week. And hey, we don't judge you. We're doing the SAME thing. C'mon babe, don't let this sweater be the one who got away... you know you need her, and she needs you. Romance. You're welcome, girl gang! 
Why we love it:
Amaze details. the micro-cable knit moment + delicate white details 
Yummy material
Not see through OR itchy (win, baby)
The perfect sweater to step into spring with
Dress it up or dress it down! Sooo versatile 
Premium quality 
Pastel vibes 
Sizing:
Small: 00-4
Medium: 4-8
Large: 8-12
Runs true to size, Syd is 5'8 and wearing a size Small.