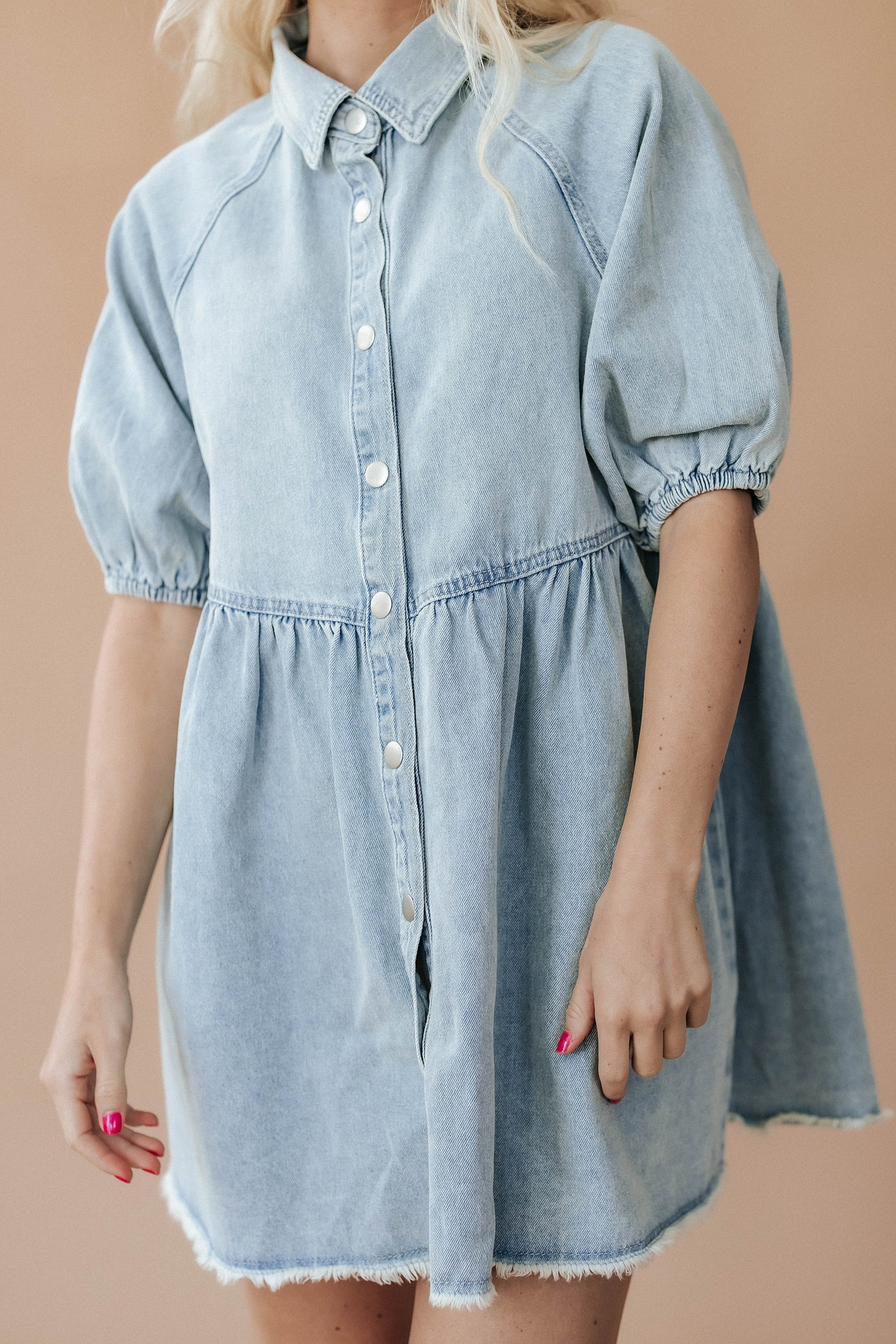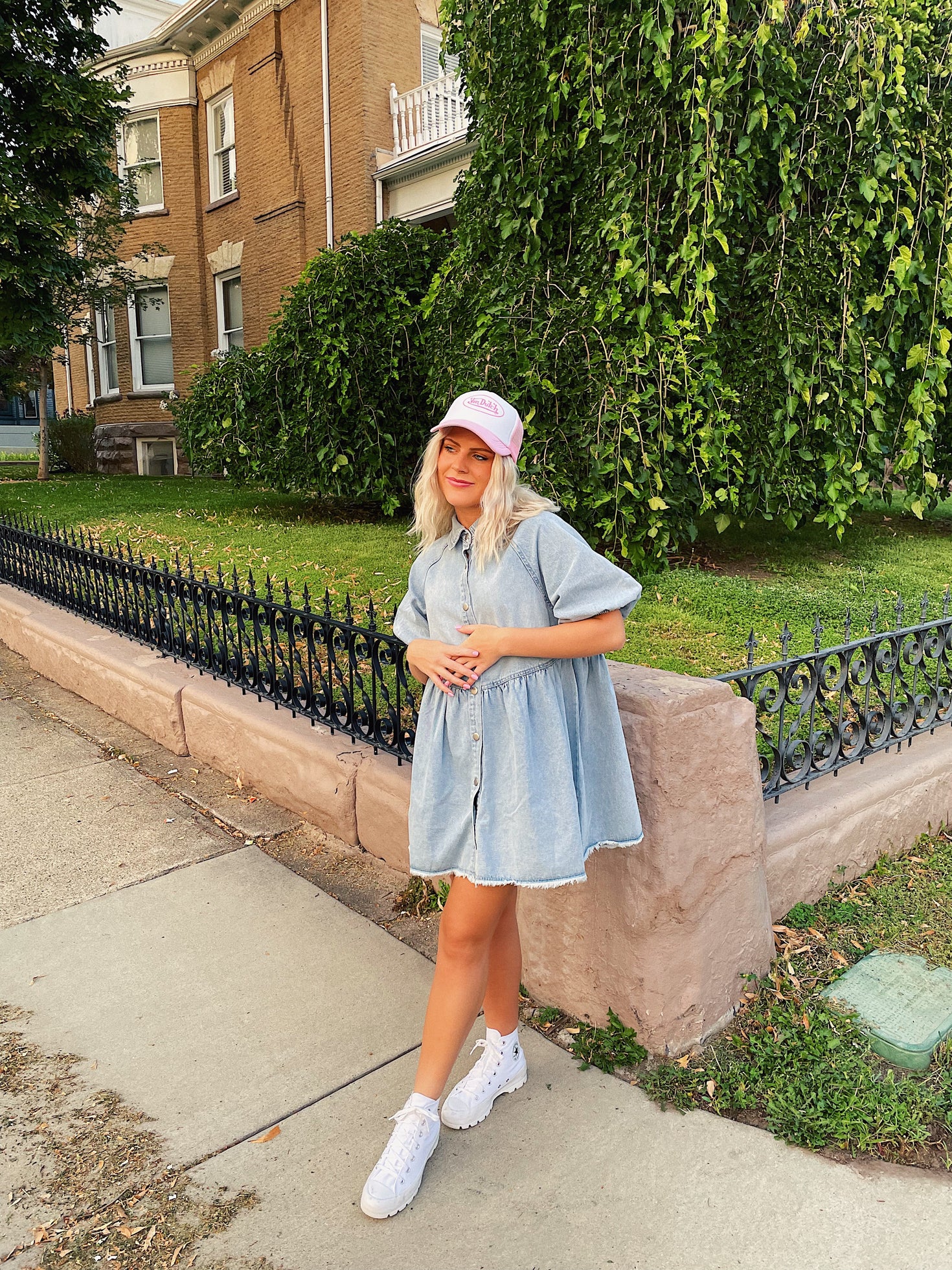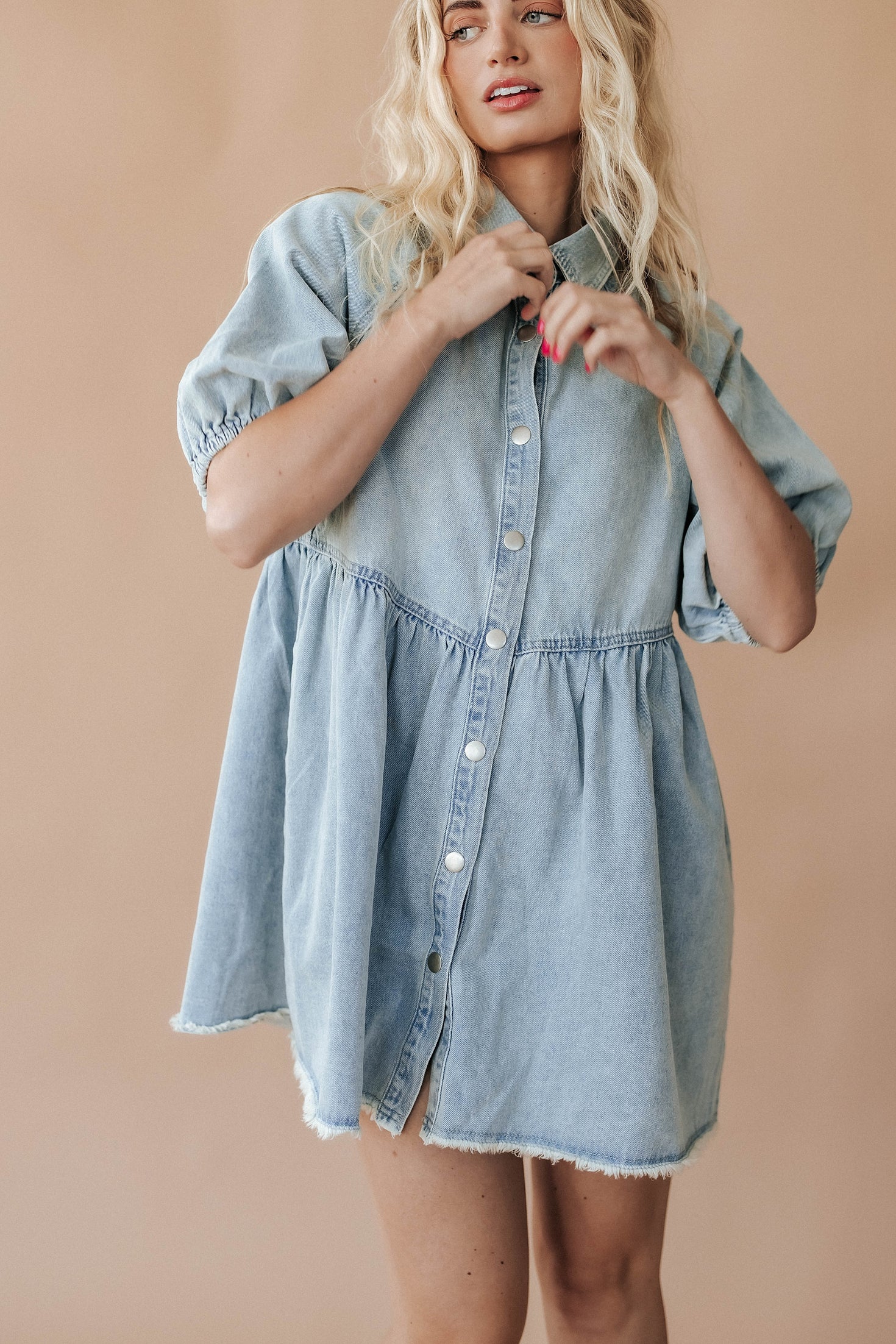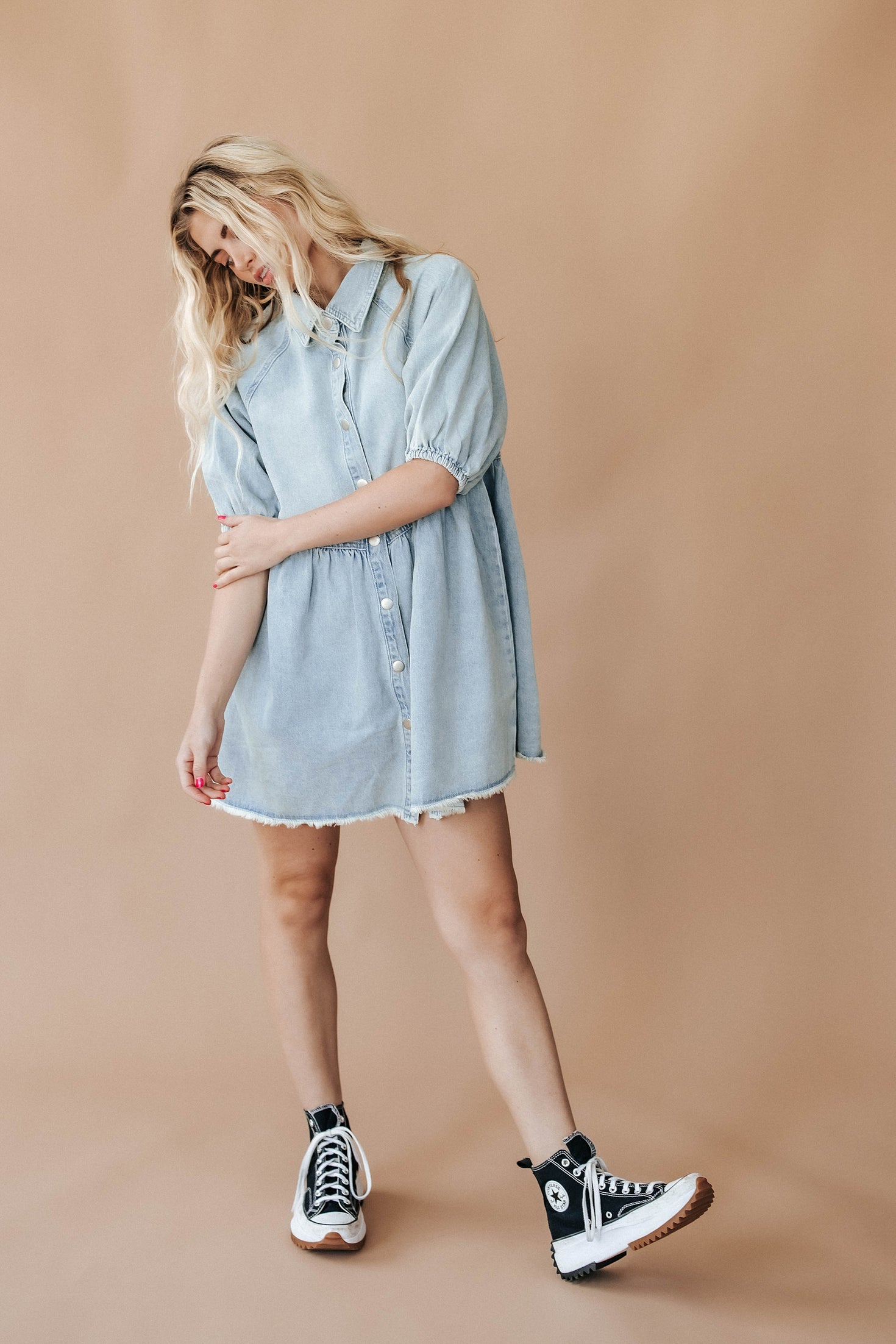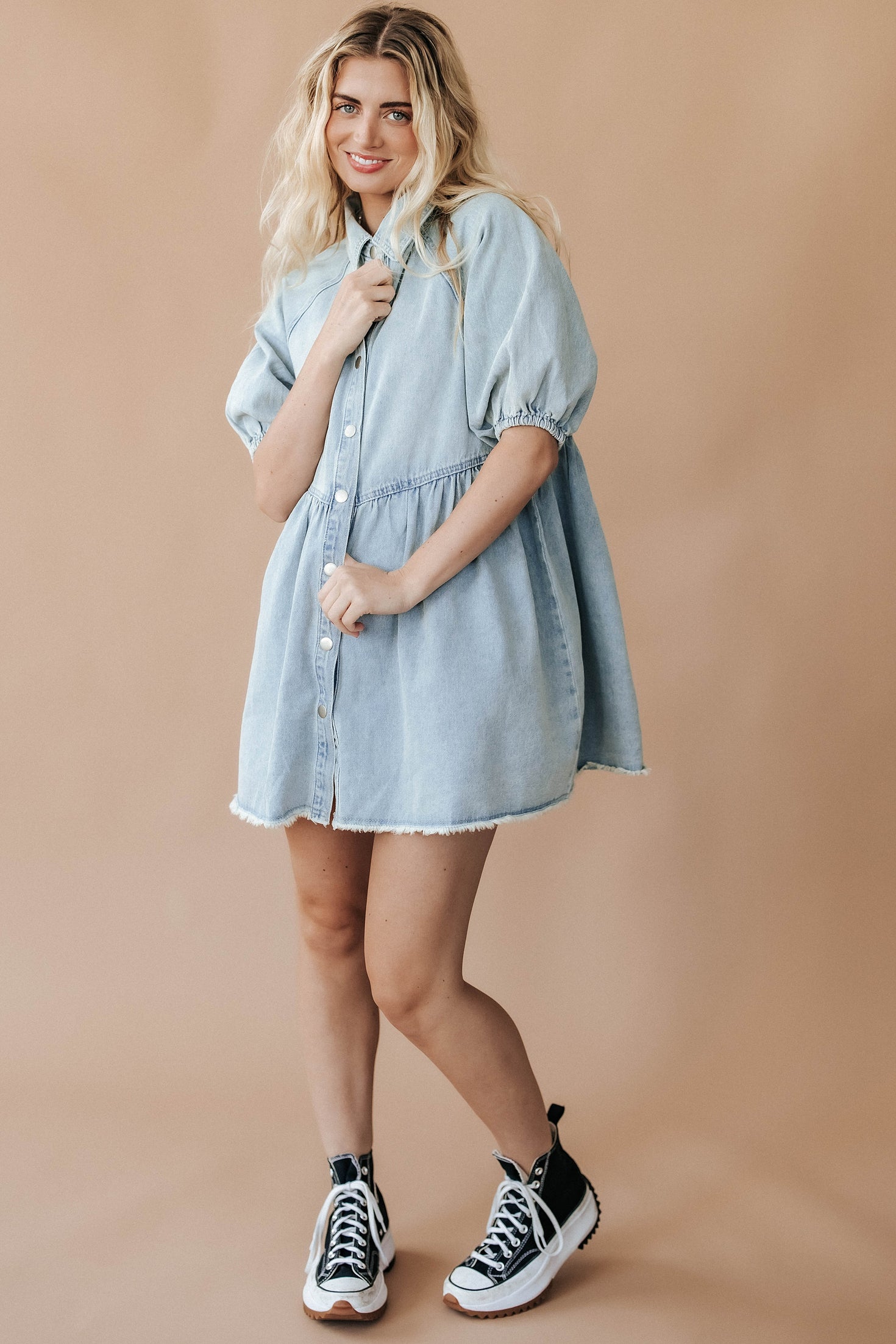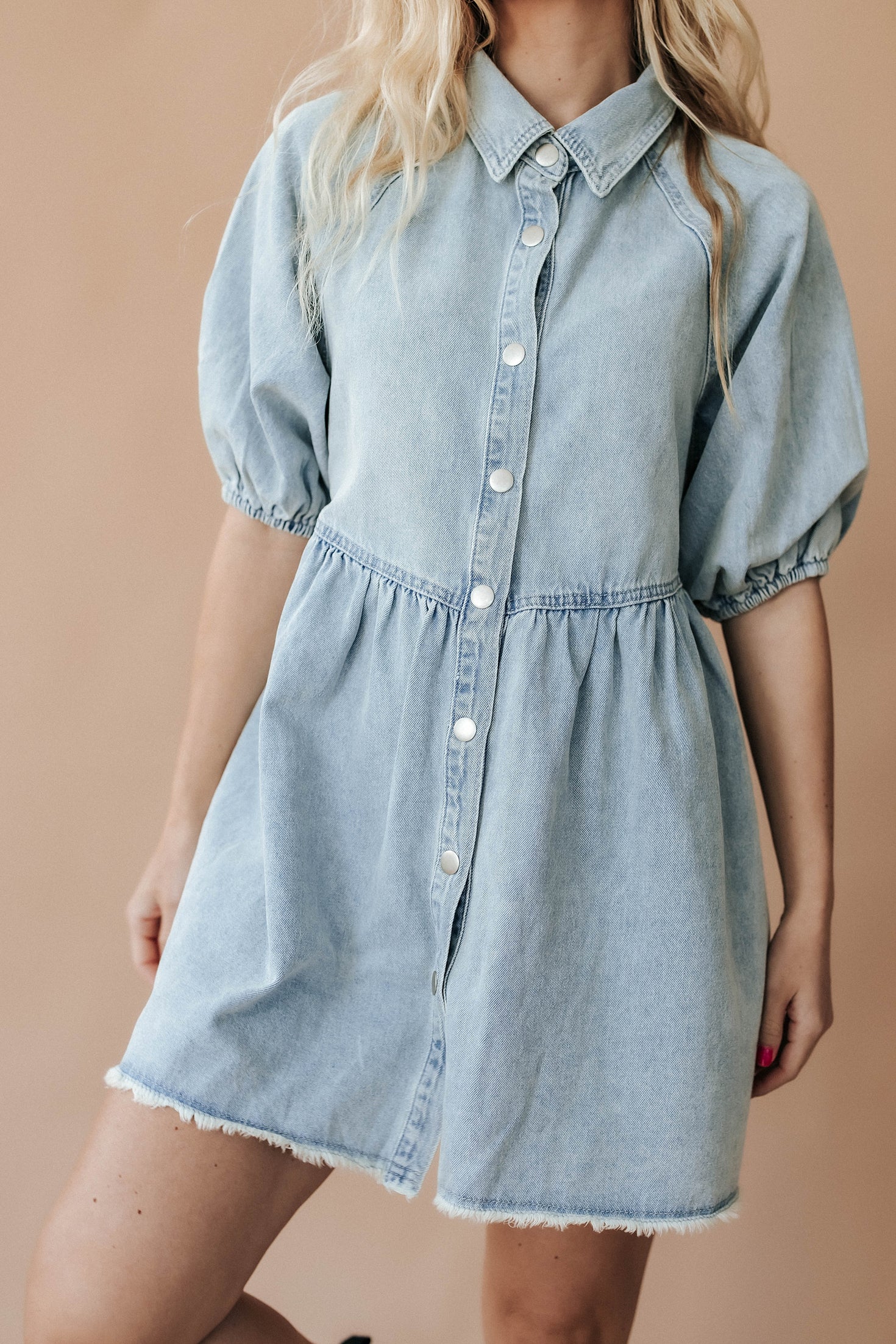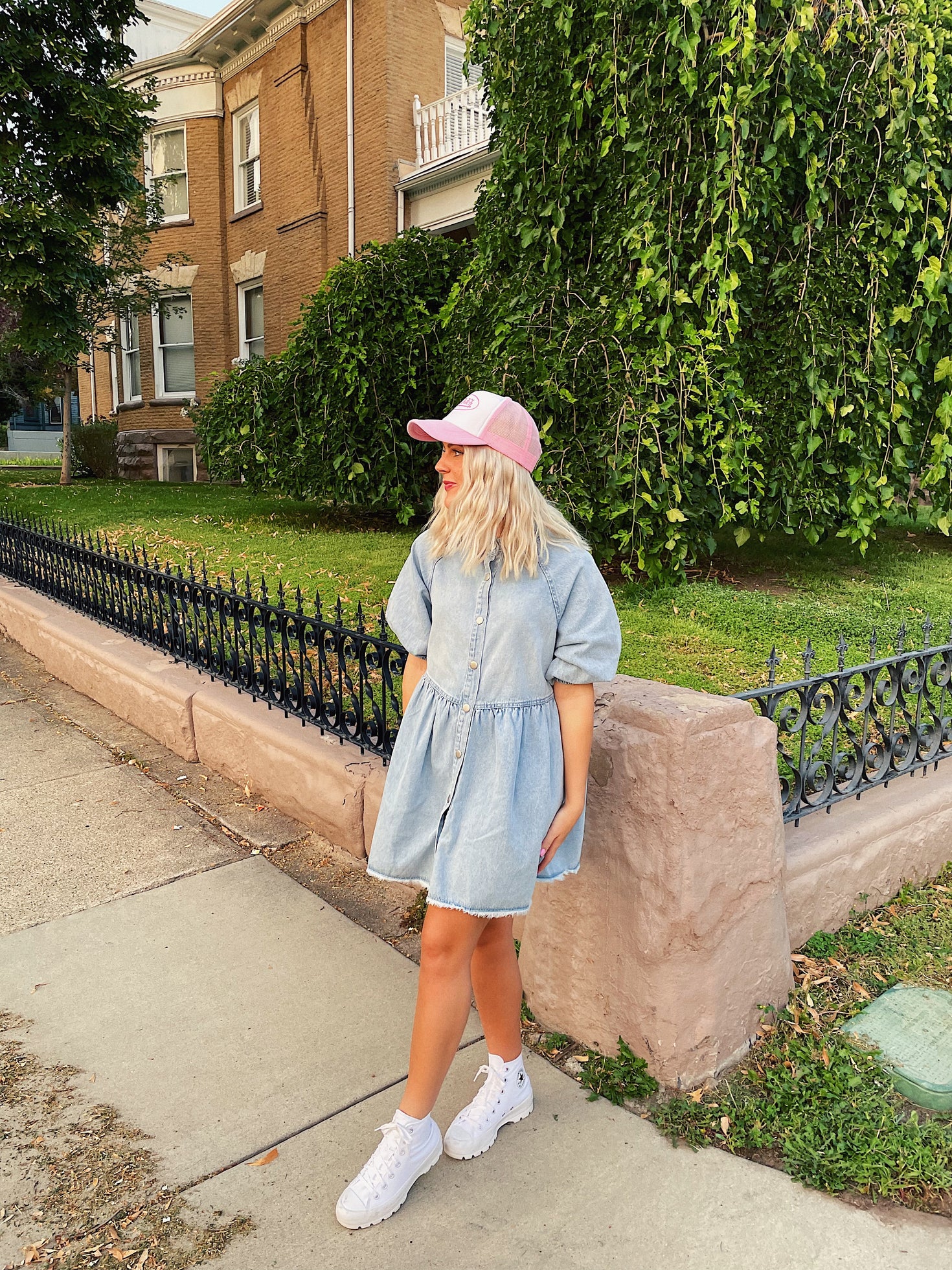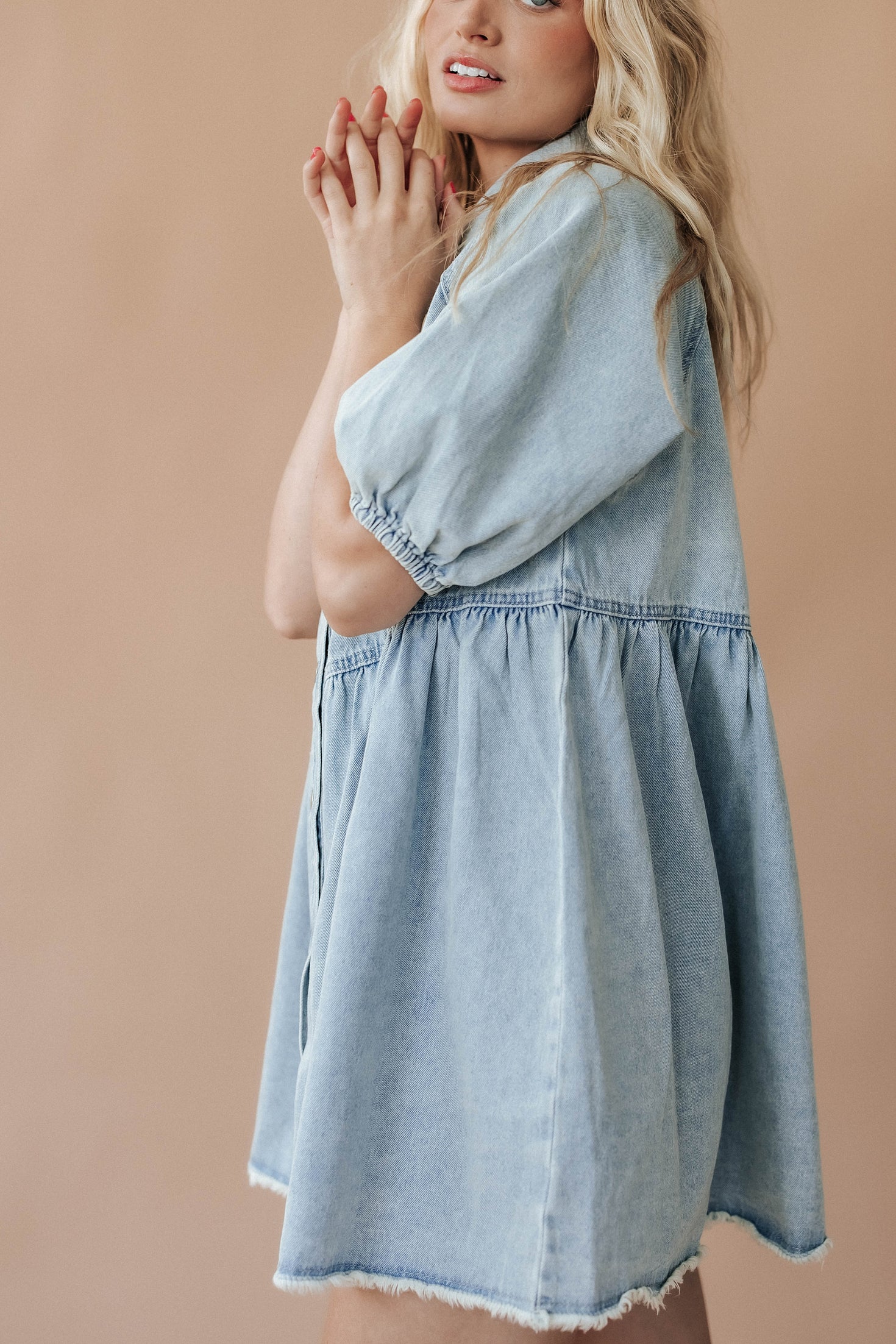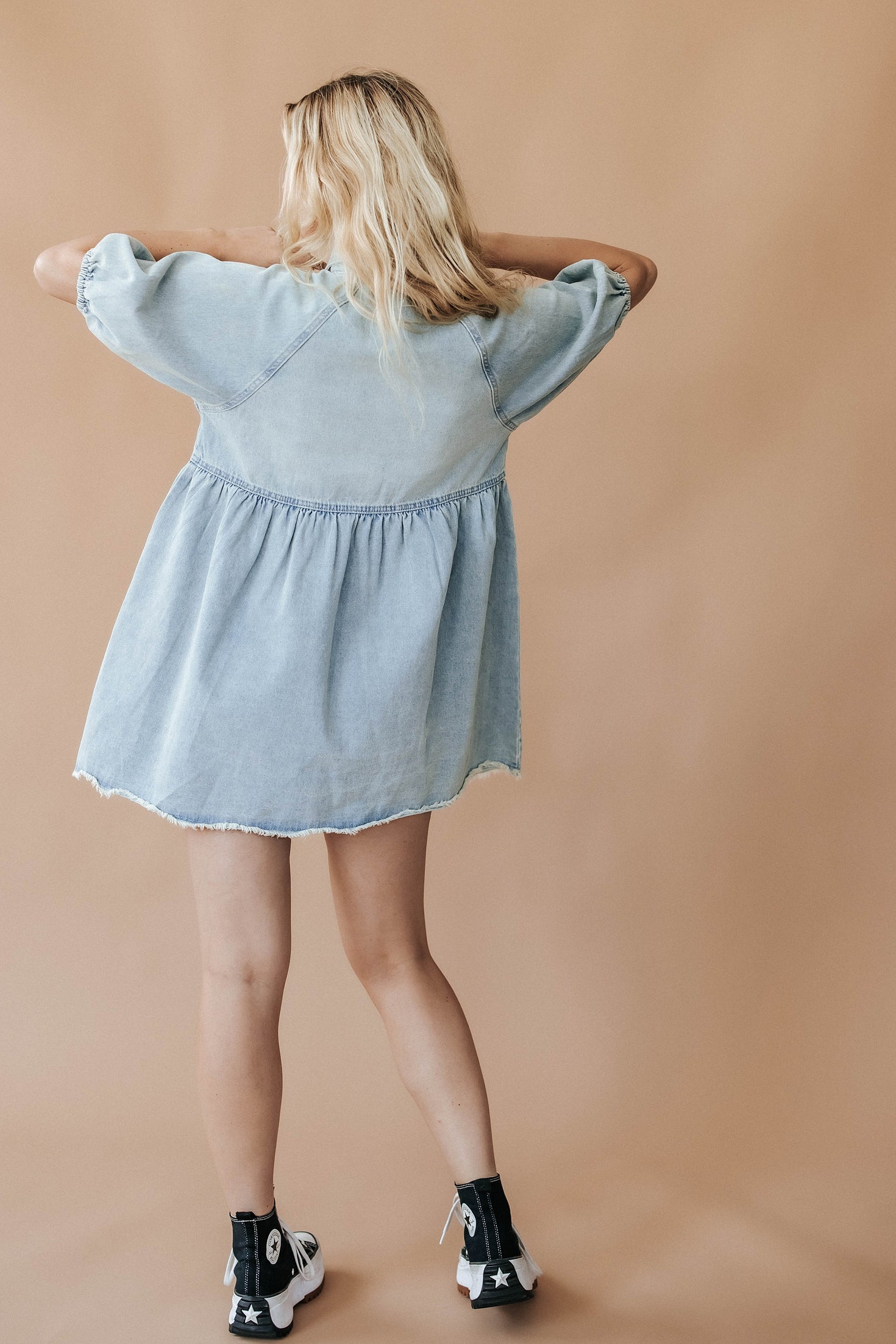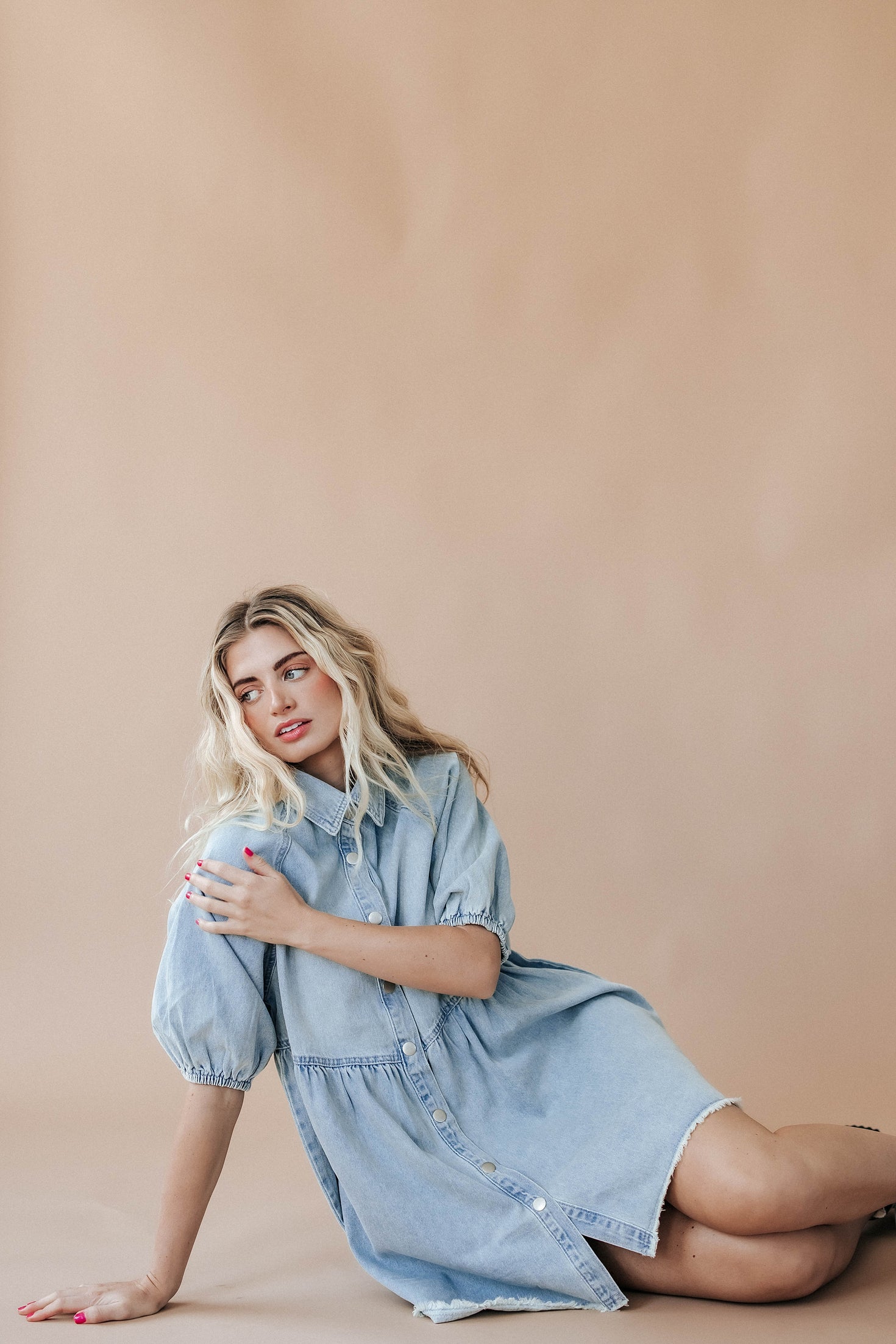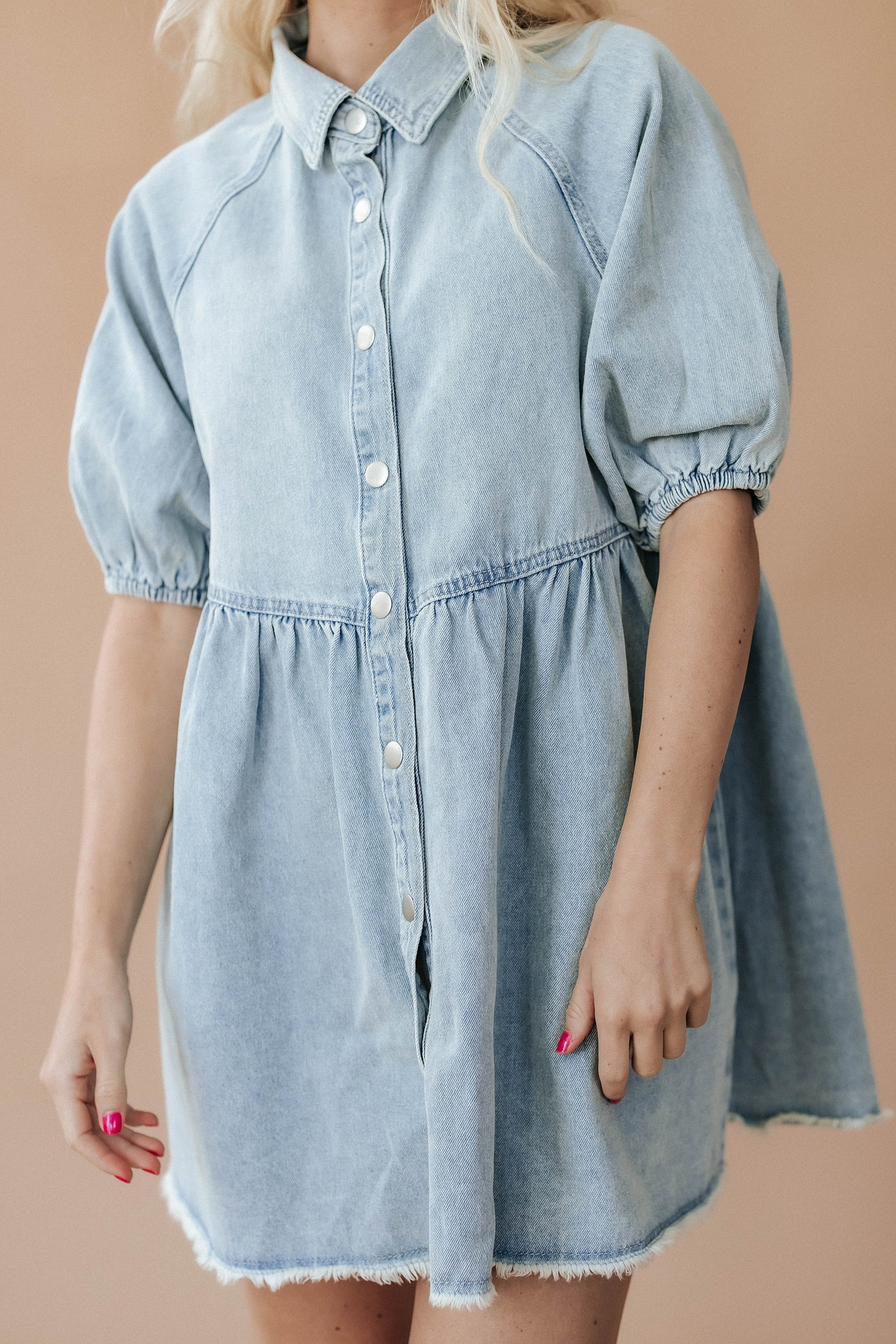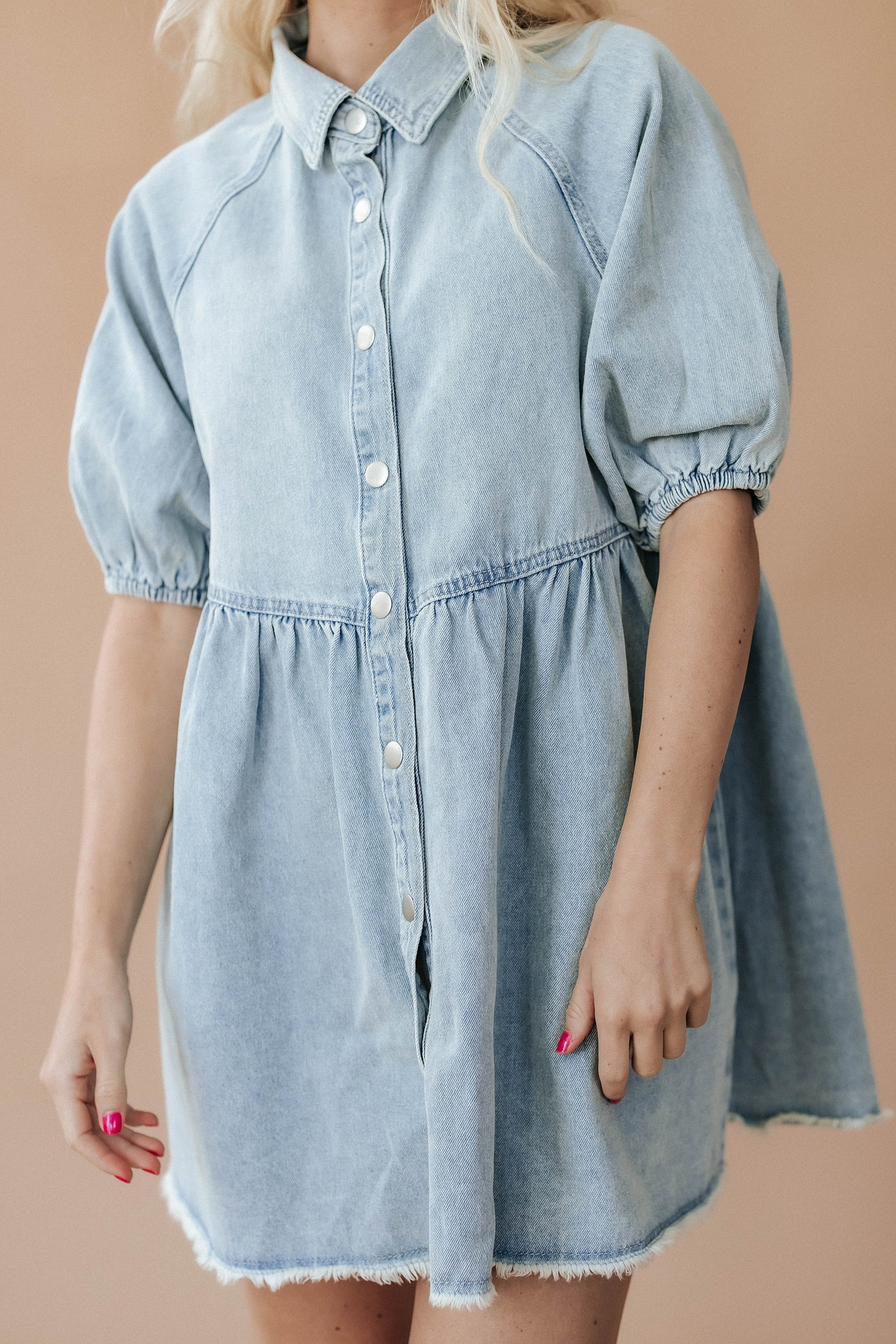 PRODUCT INFORMATION
CUSTOMER REVIEWS
PRODUCT INFORMATION
Hello? Oh, your wardrobe is calling and they said they need this dress. Ladies... when the wardrobe calls, you answer. Annnddddddd there has NEVER been an easier answer than our Against The Chain Denim Dress. She is beauty. She is grace. She is every good word you could ever think of, riiighhhttt?!?! Truly the cool girl chic dress of our DREAMS. It's truly like we dreamed of her, then POOF. Here she is waiting for you. Cmon babes, don't let your wardrobe down. Oh, here comes our three favorite words.... Add. To. Cart.
Why we love it:
Perfect length that isn't too short 
Street chic vibe that we cannot get enough of 
Adjustable buttons to achieve the vibe you wantttt
Suchhhh amazing denim fabric 
10/10 quality 
Amaze for any season- layer her up or leave her as she is 
Subtle balloon sleeve (yes, we're obsessed!!!!)
Collar dete is everything 
Sizing:
Small: 0-4
Medium: 4-8
Large: 8-12
Runs v true to size, Meg is 5'9 and wearing a size Small, Haidyn is 5'5 and wearing a size Medium.