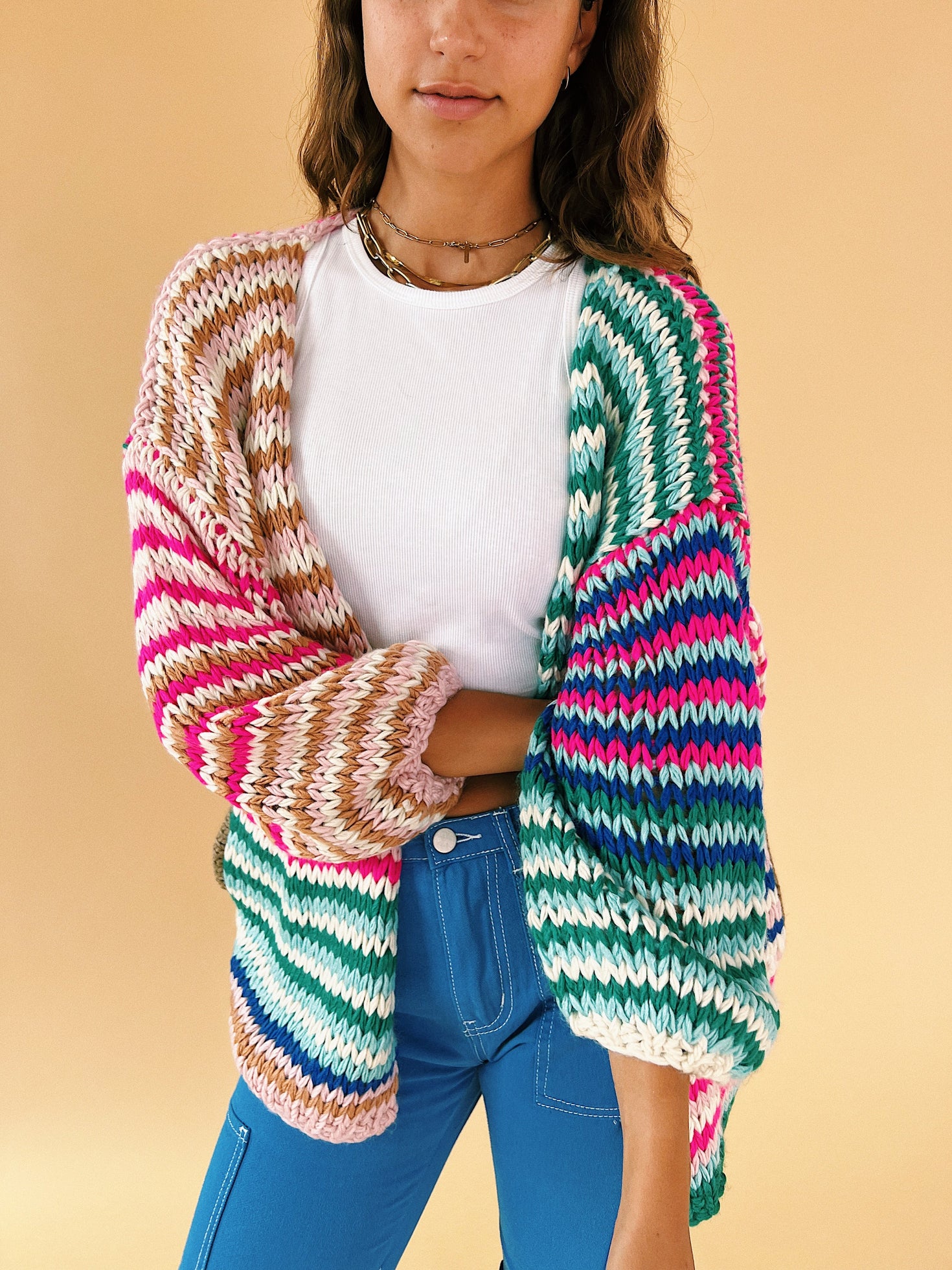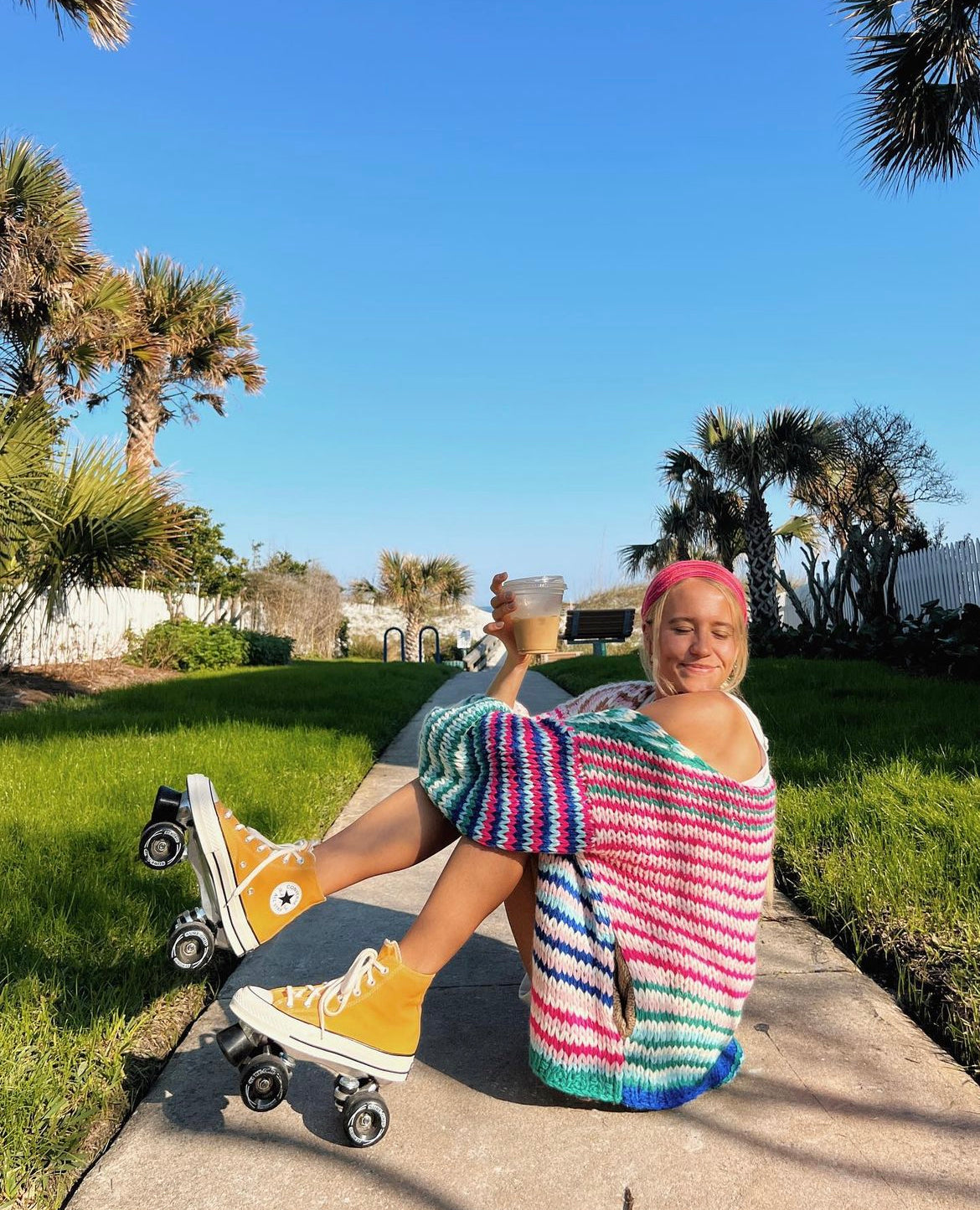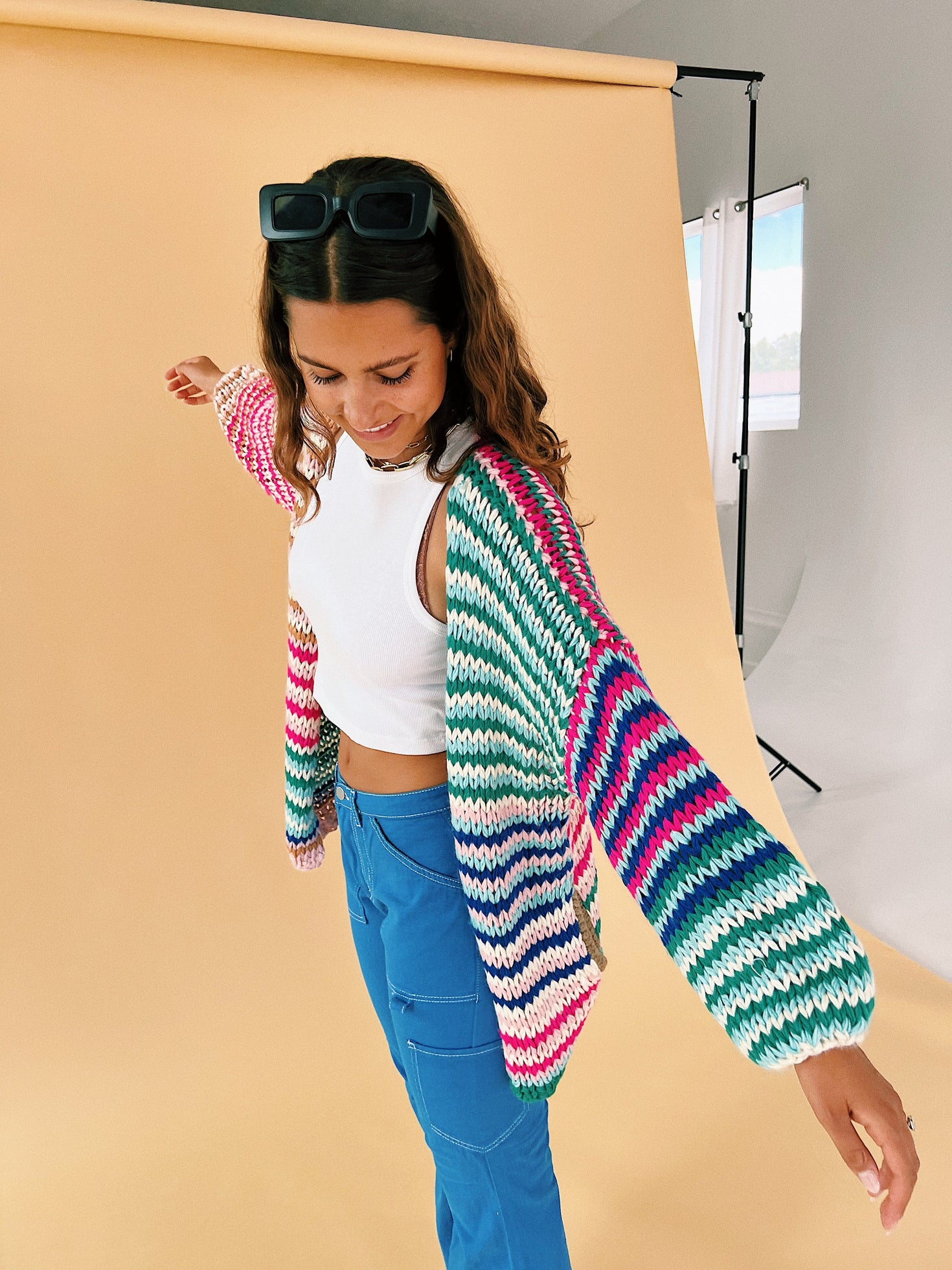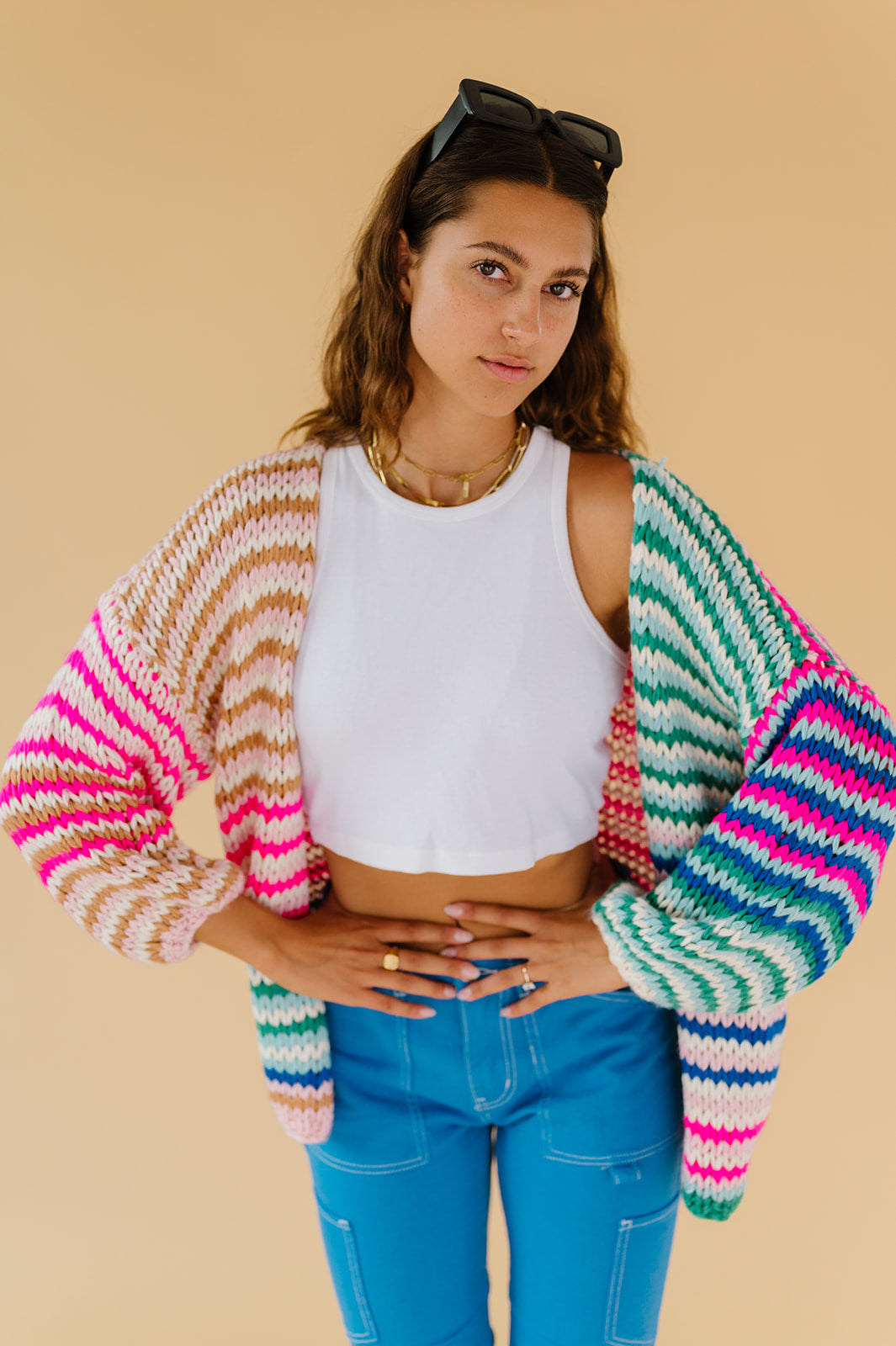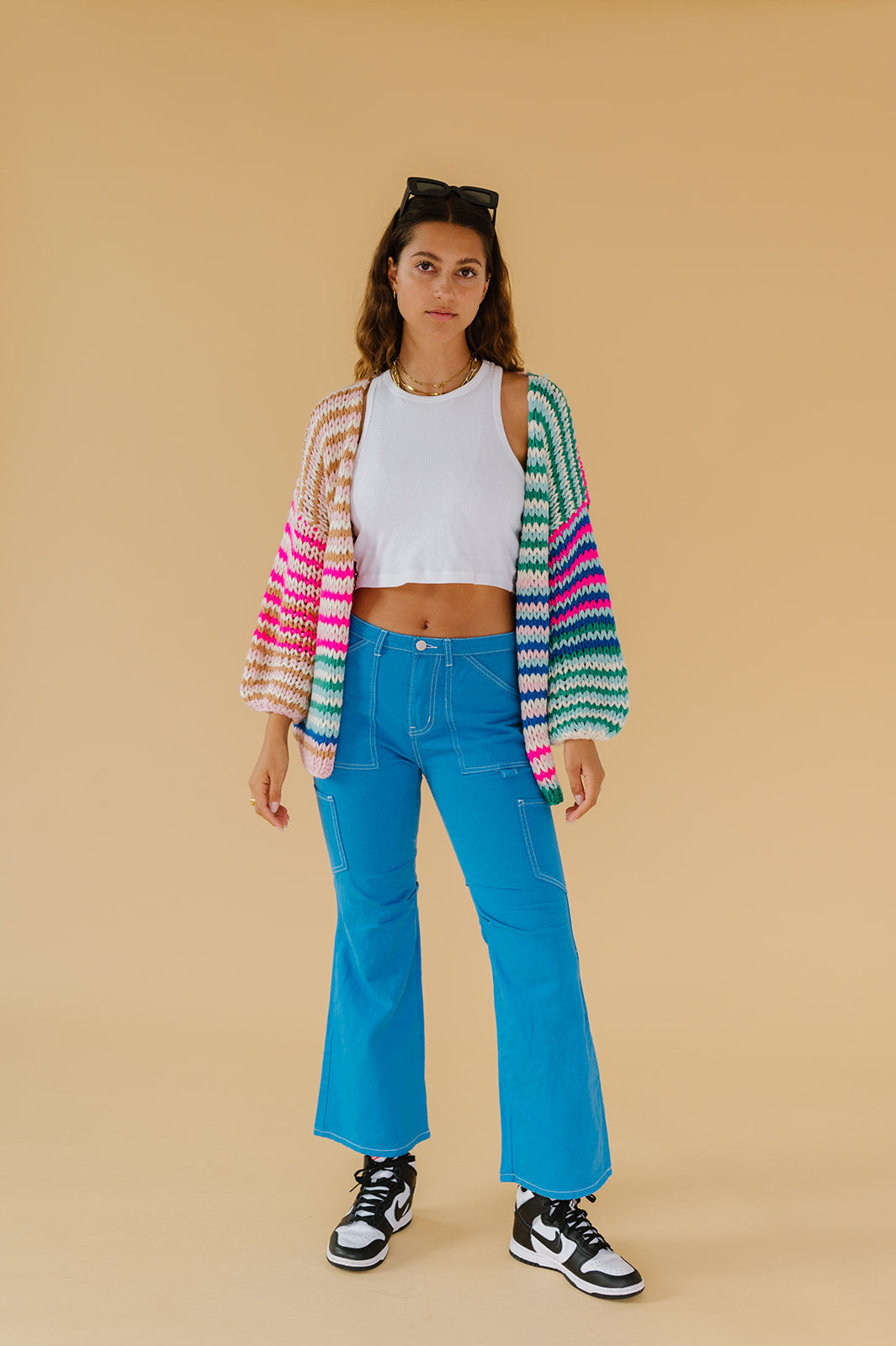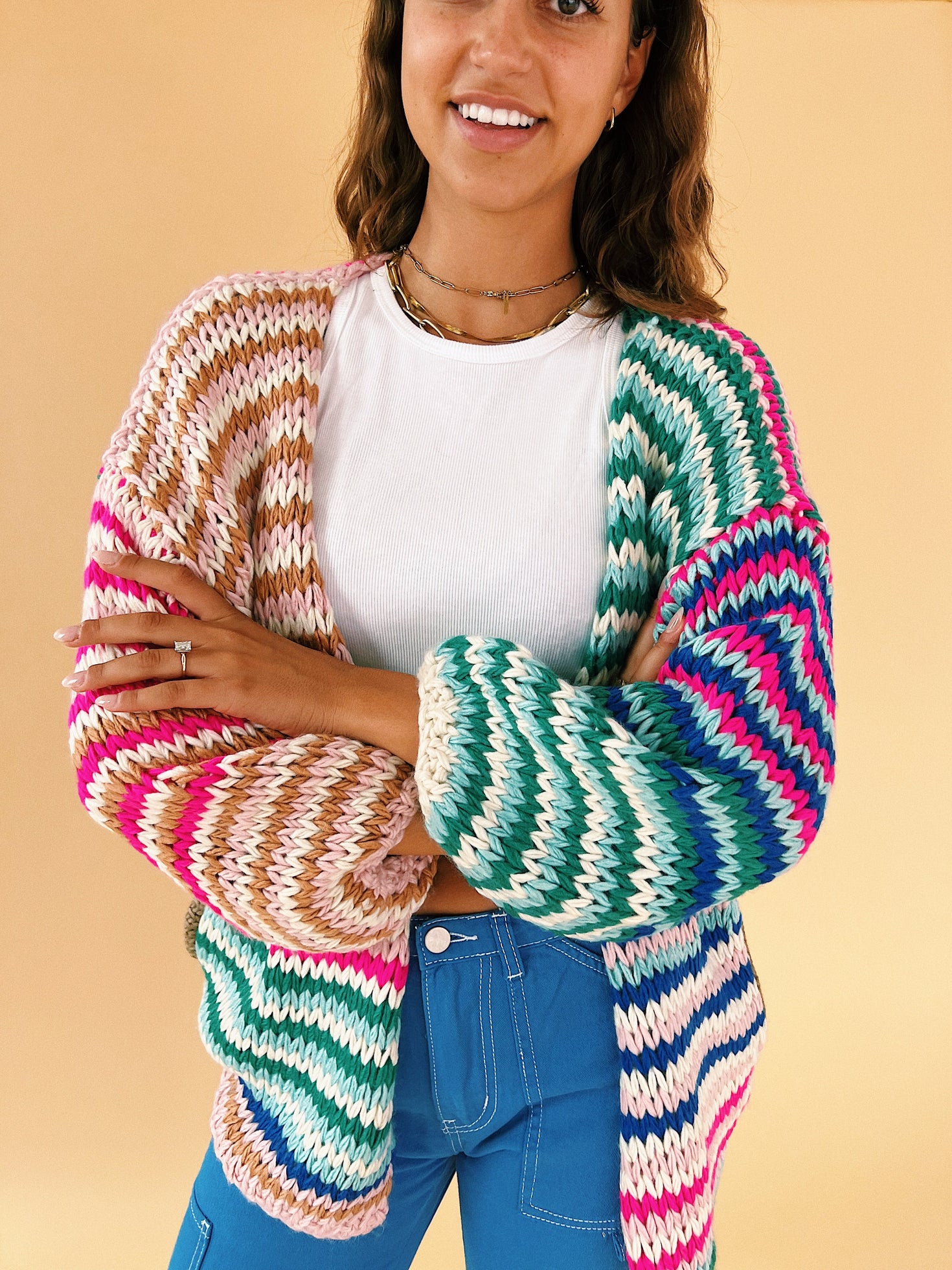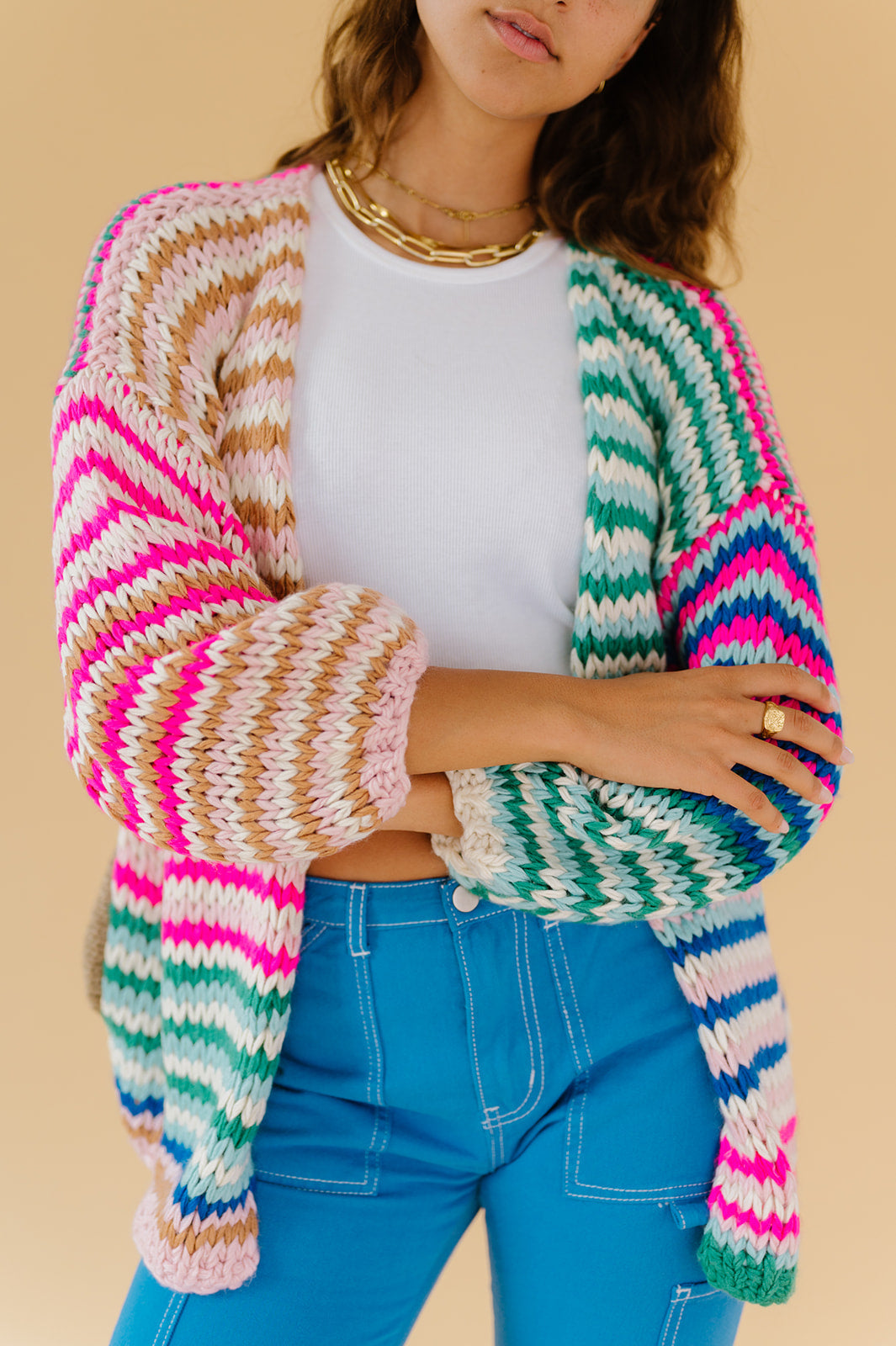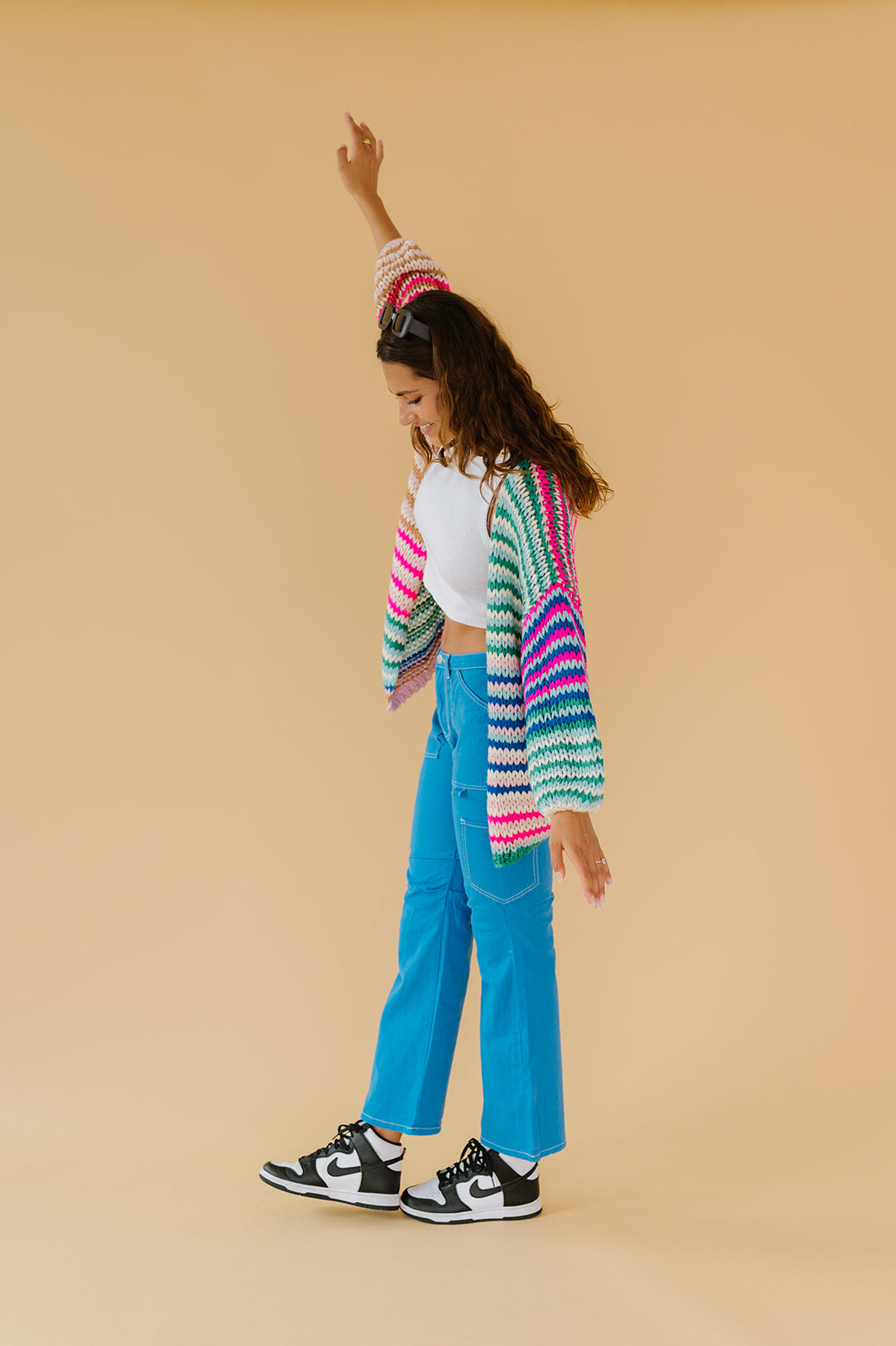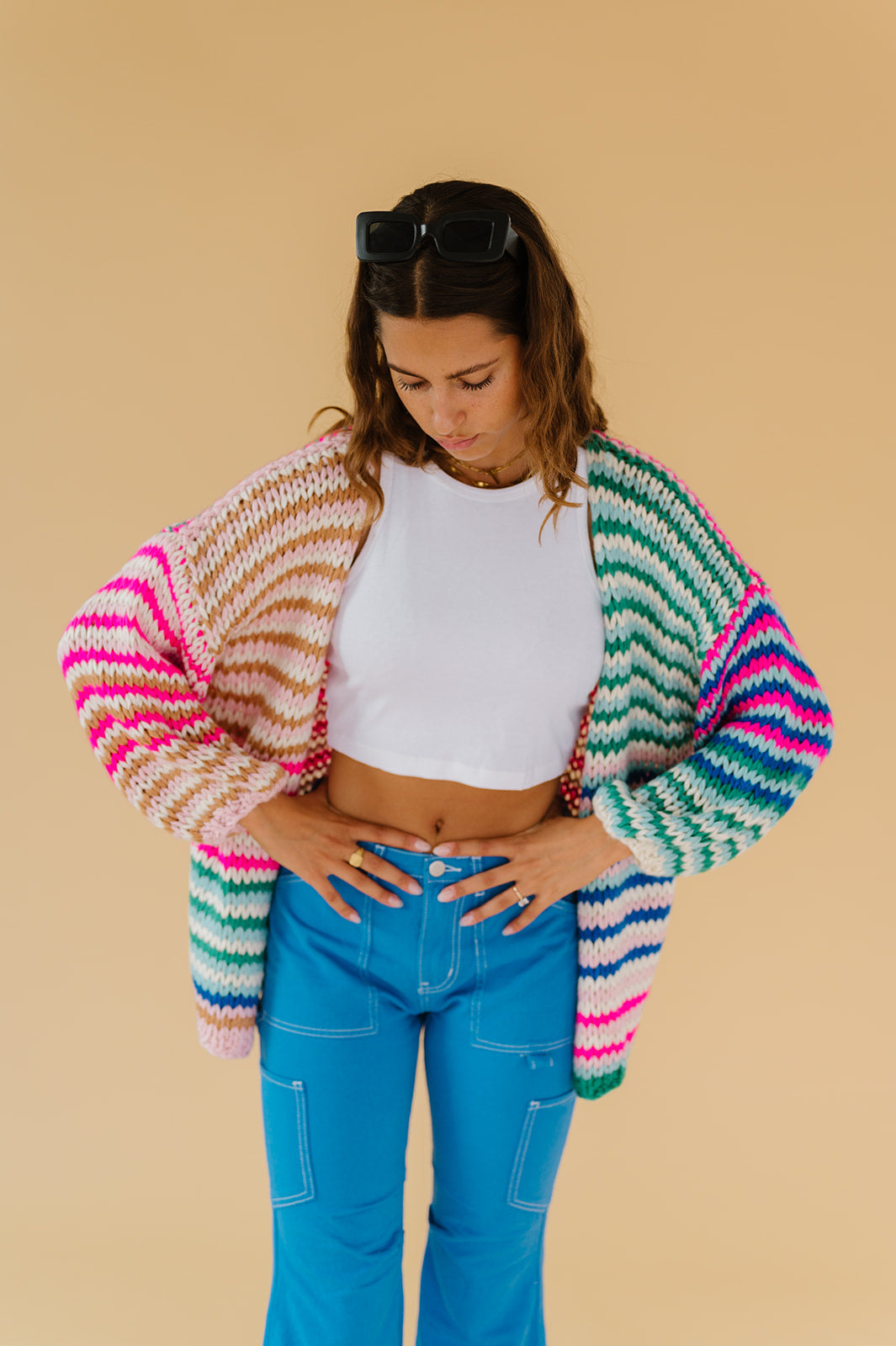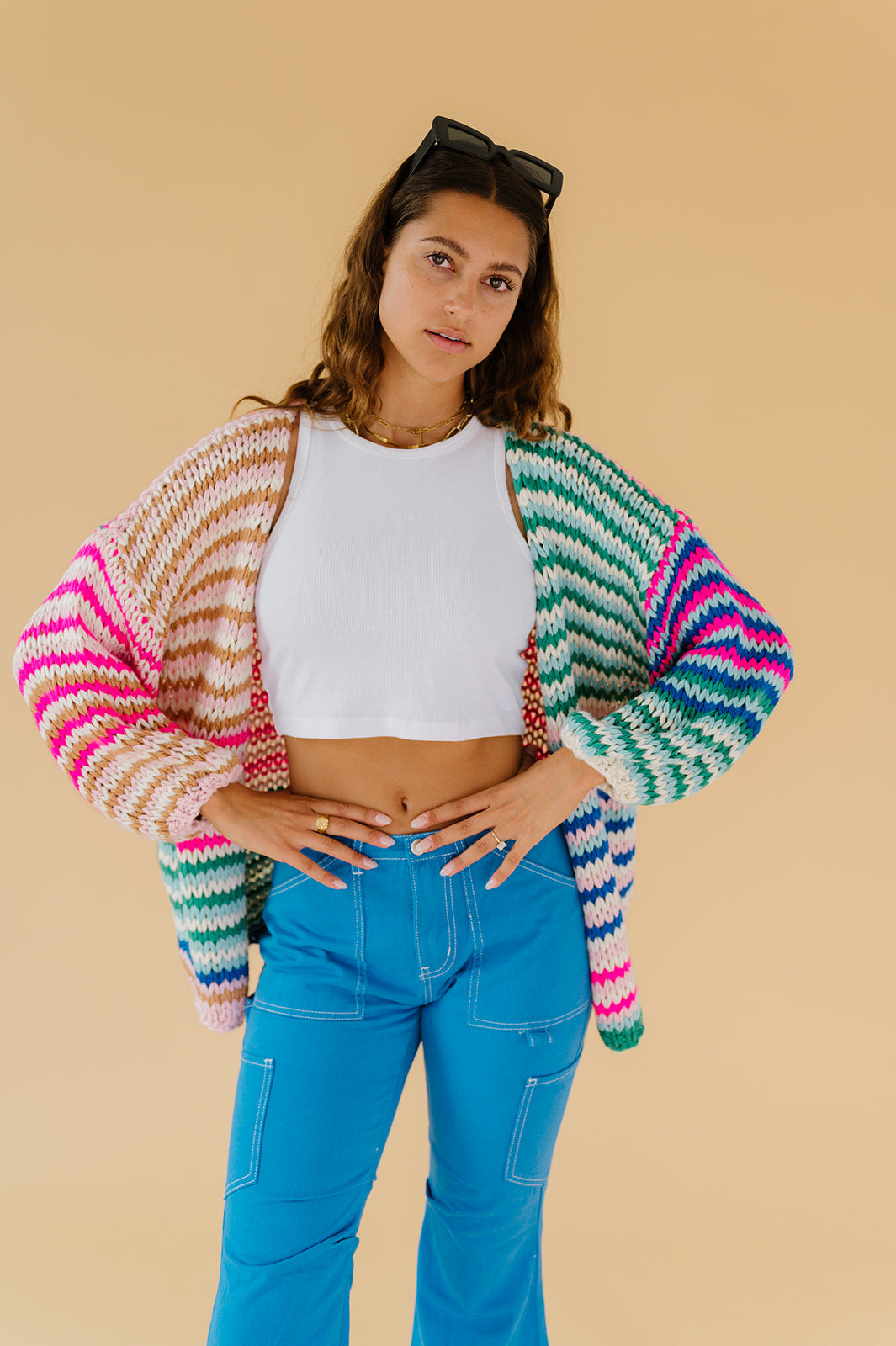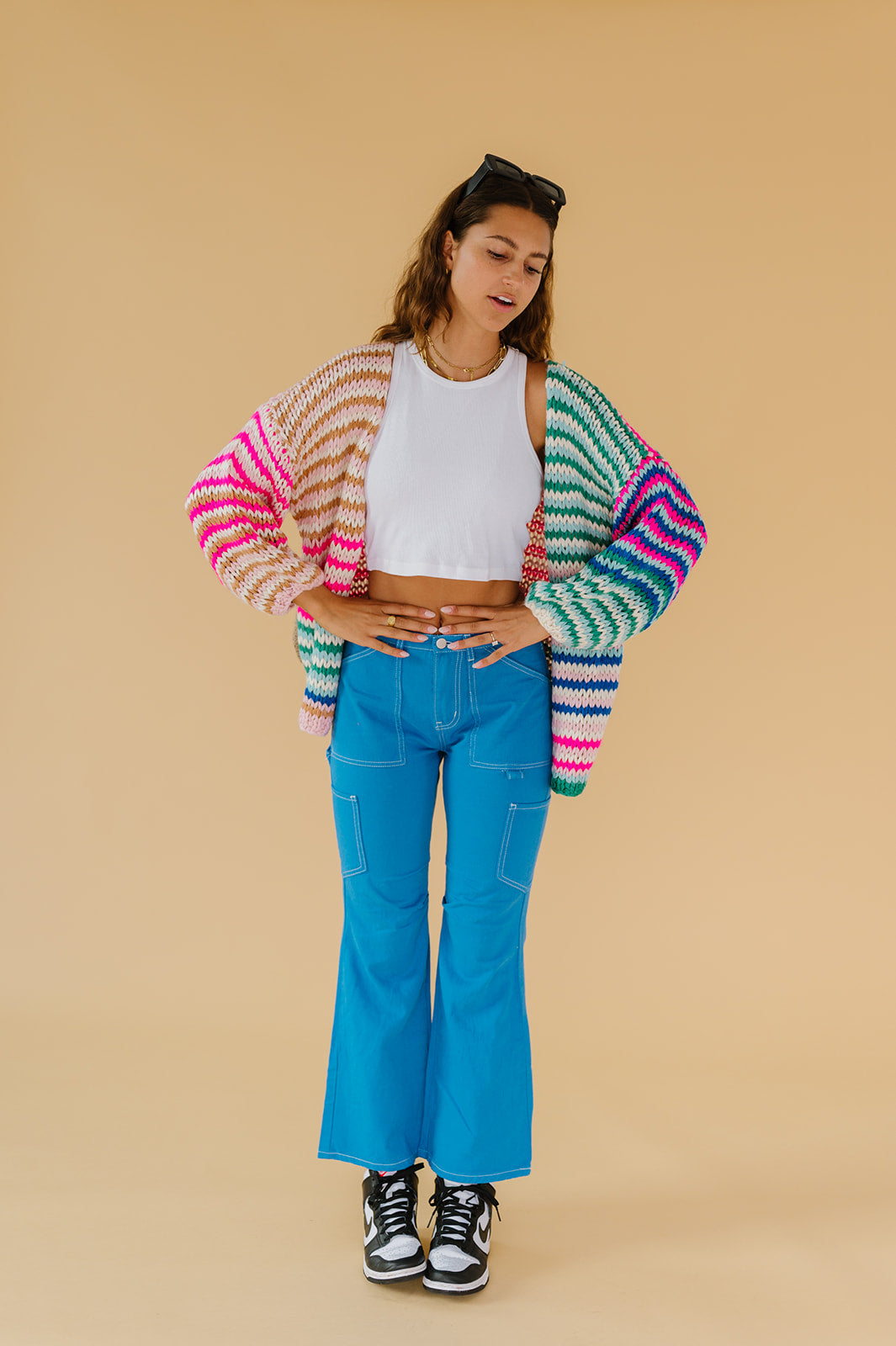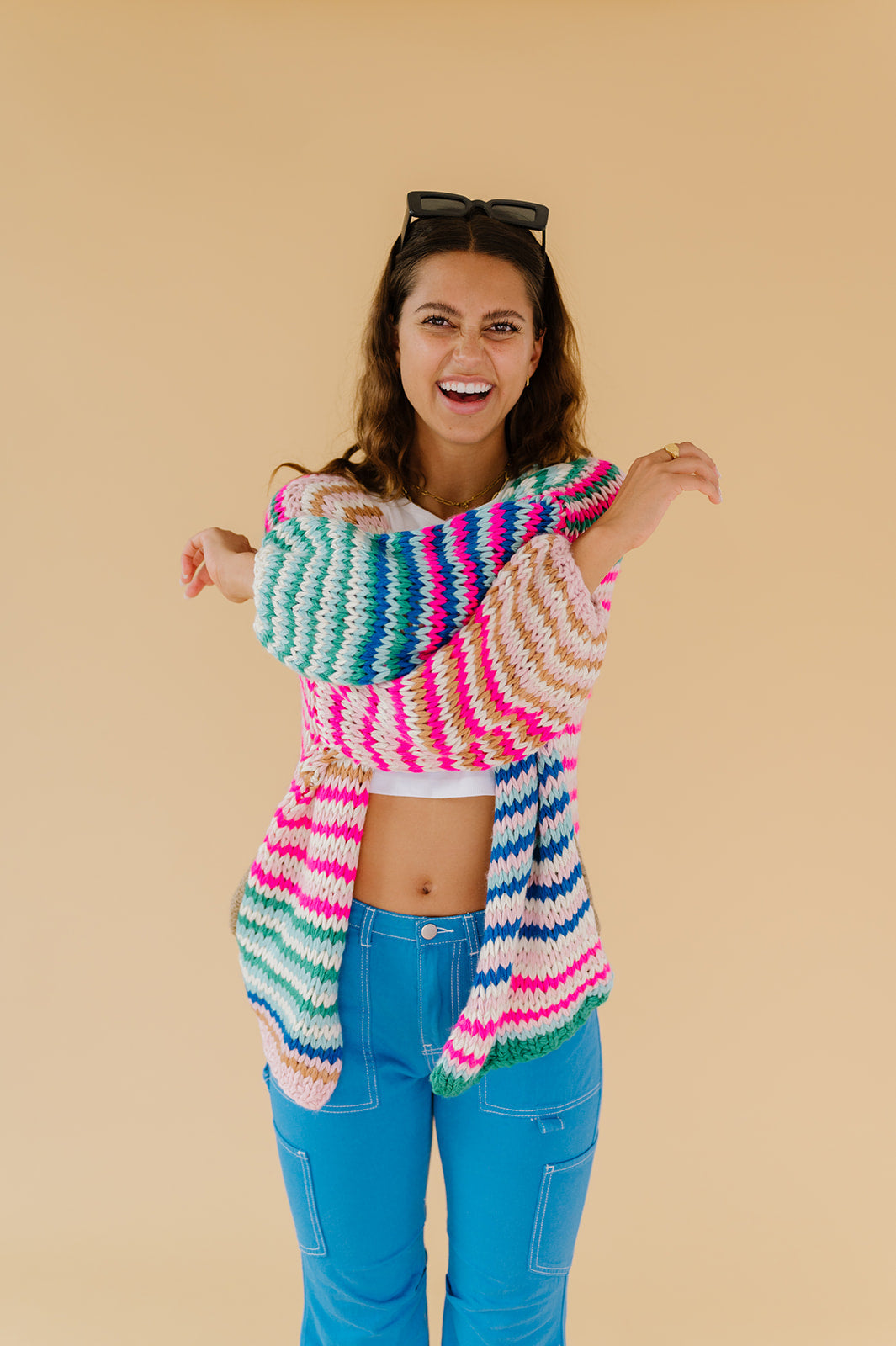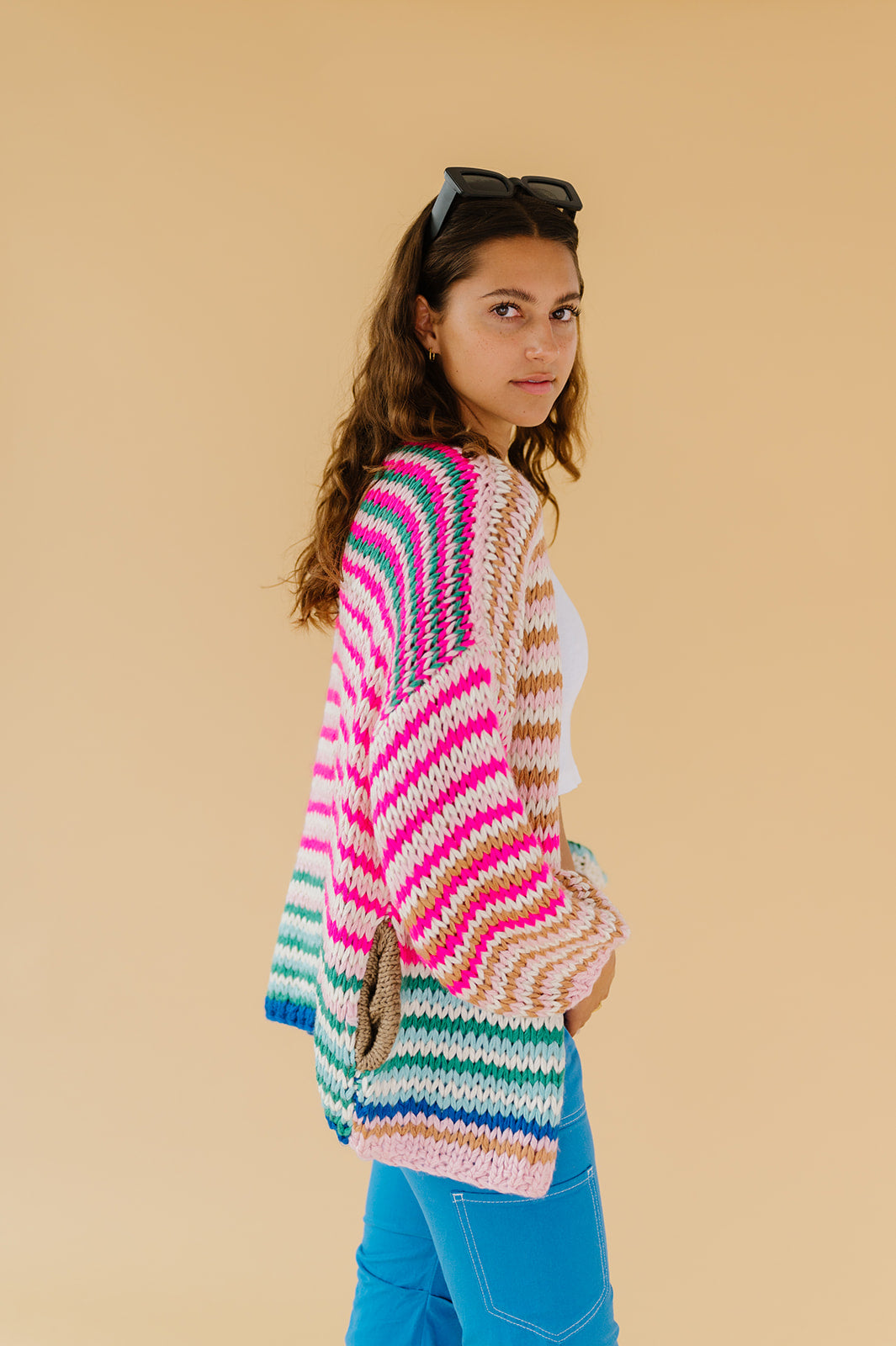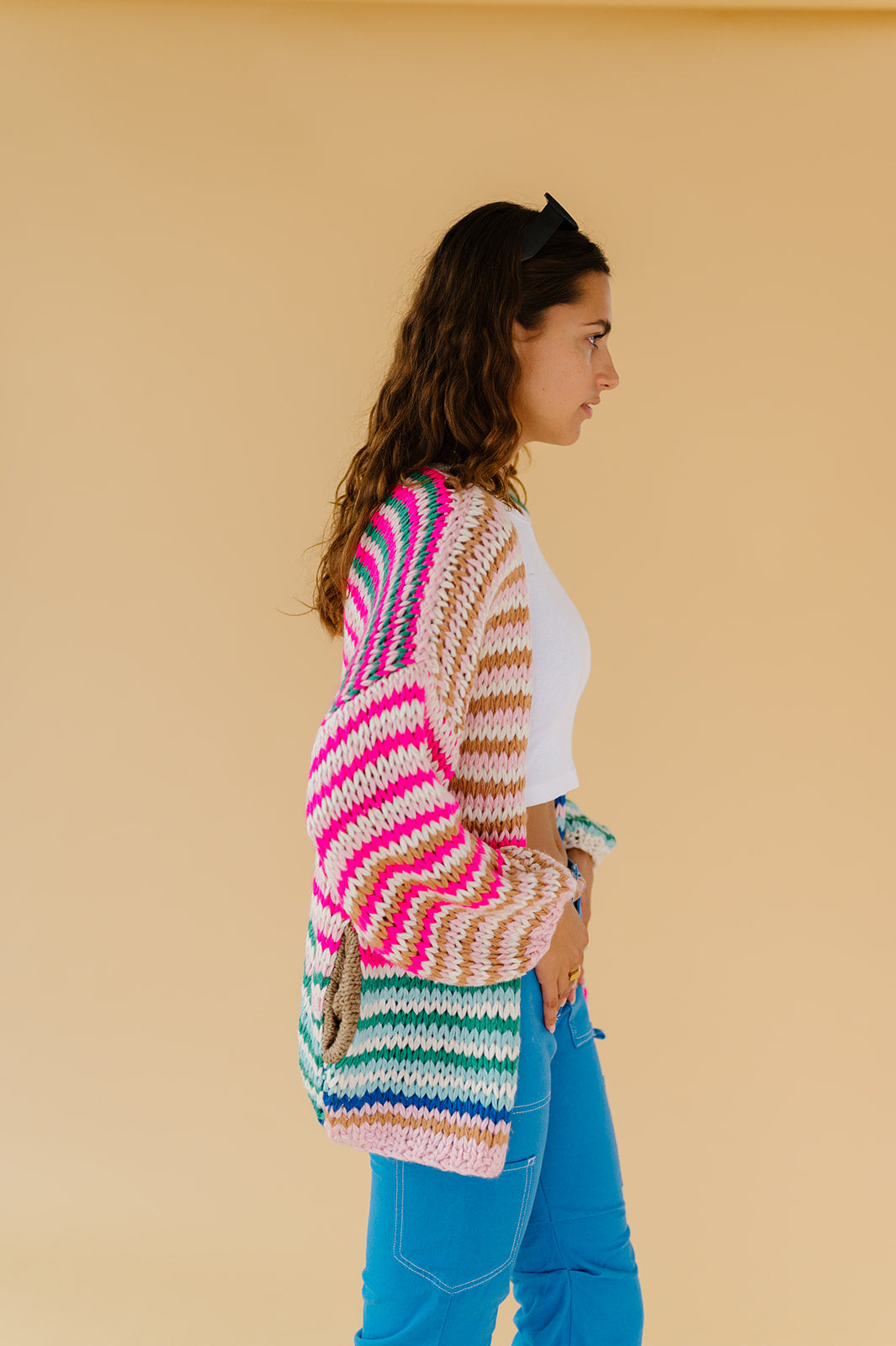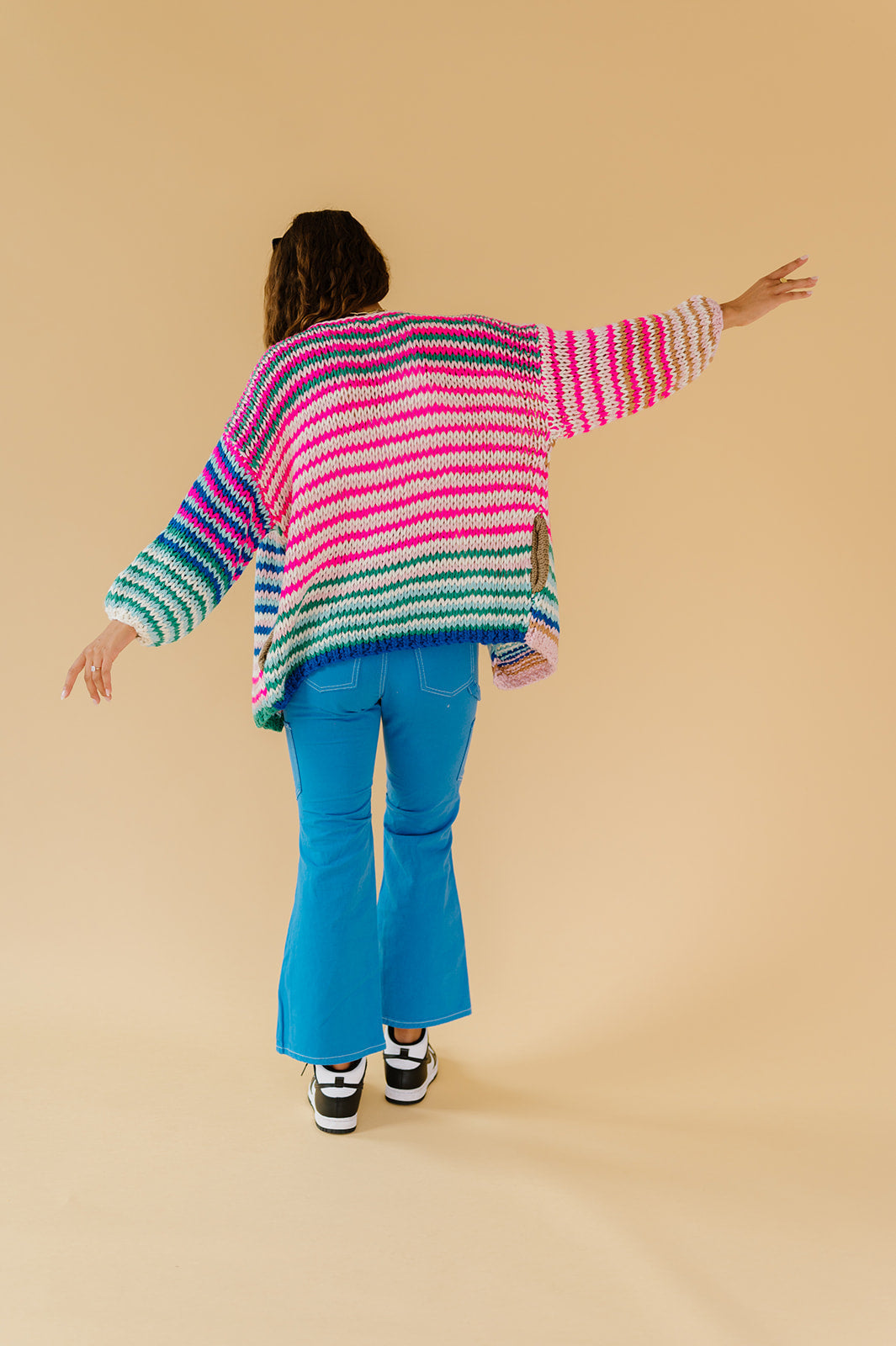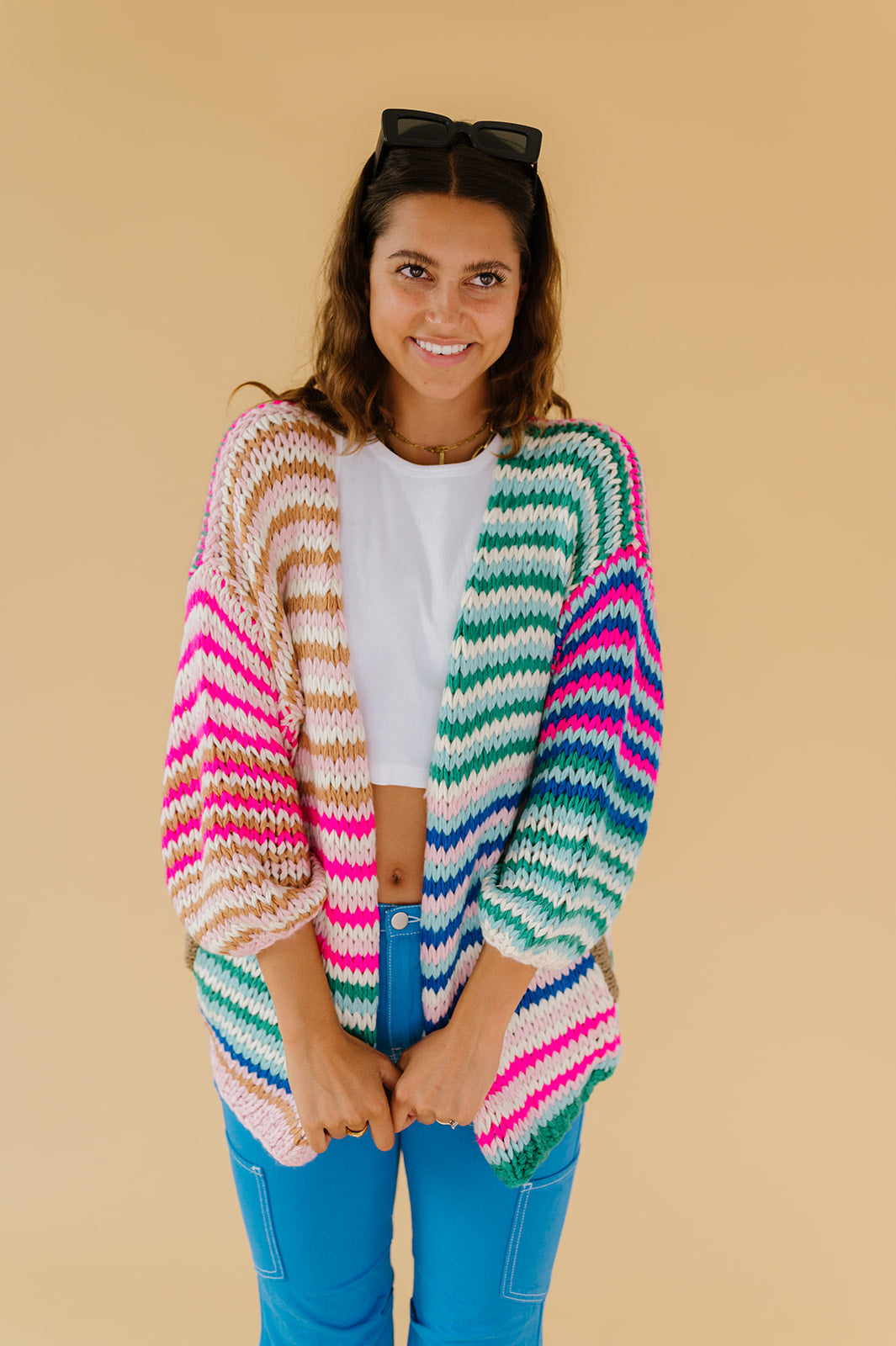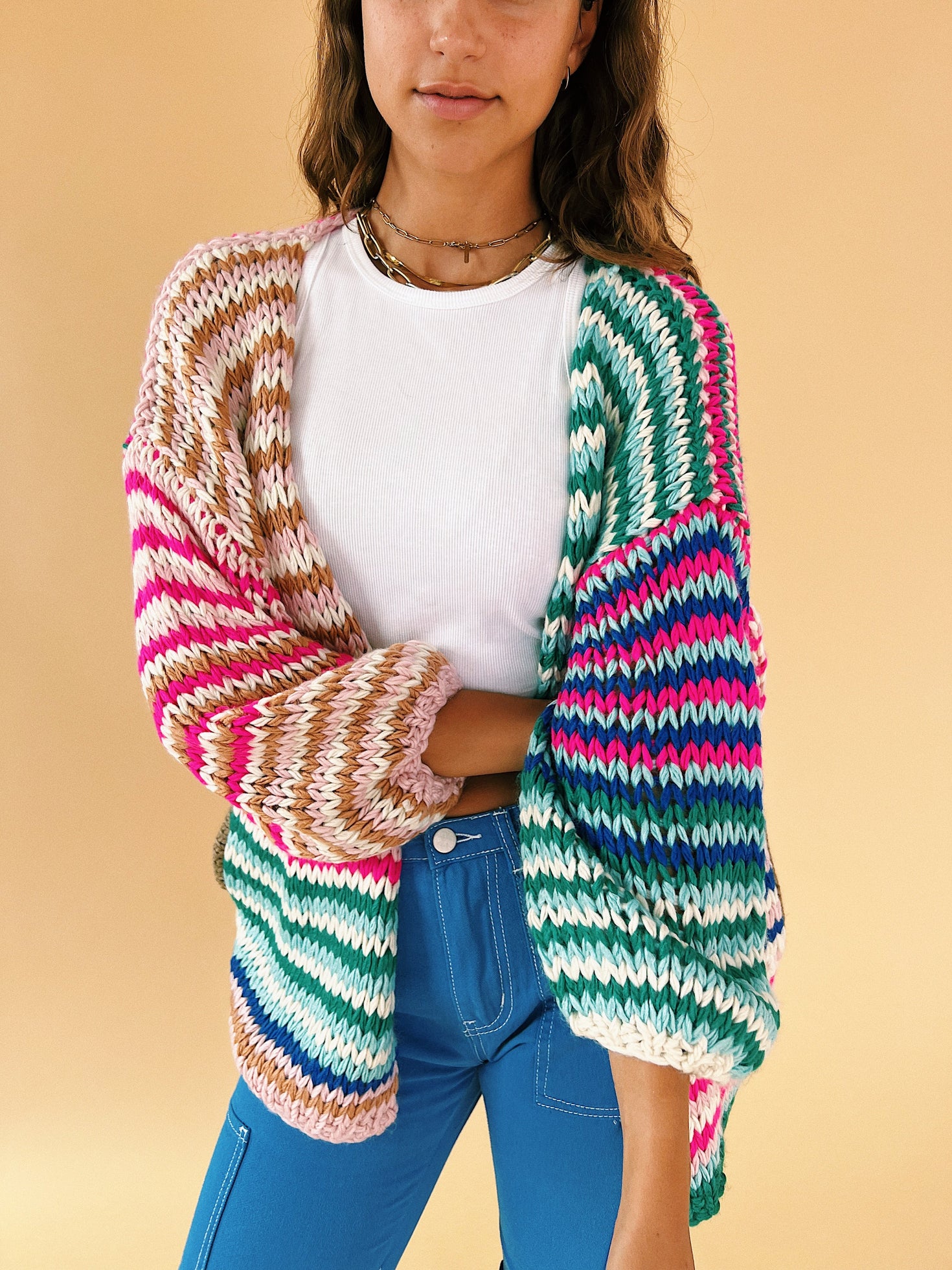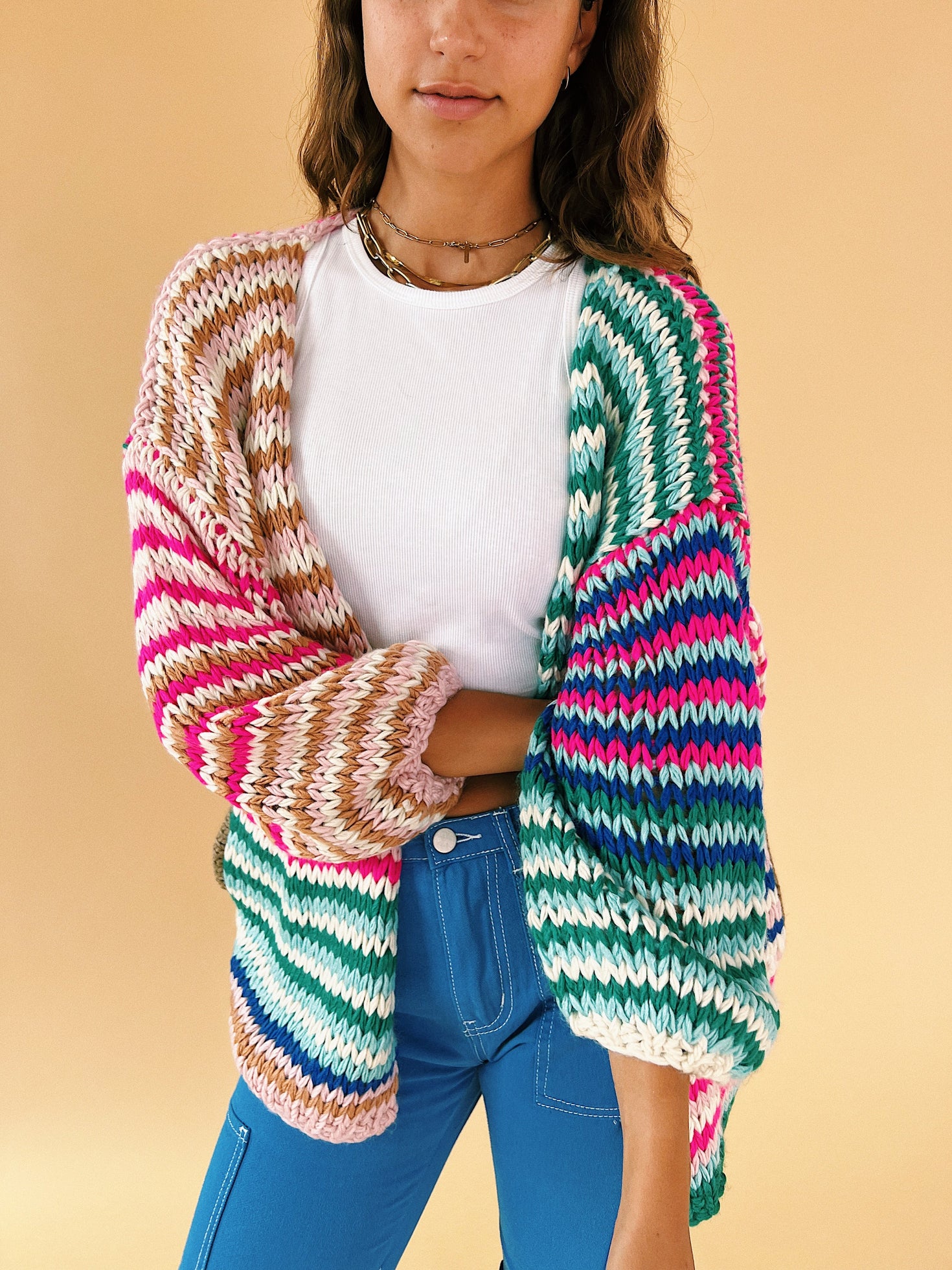 PRODUCT INFORMATION
CUSTOMER REVIEWS
PRODUCT INFORMATION
The You're My Stripe Cardigan is everyones type. I don't think we've ever laid eyes a more delish, magical piece. The colors? To die for. Get ready for the nonstop compliments and "Where is that from???" to start rolling in. Nothing gets us ready for fall like a new amazing sweater, make her yours babe.
Why we love it:
Insanely soft, like wearing a blanket only wayyyy cuter
Drop shoulder
Perfectly slouchy
Hand knit
The stripes are so magic
We didn't know we could love a color combo this much
Sizing:
Small: 00-4
Medium: 6-8
Large: 10-14
Runs true to size and slightly slouchy. Symone is 5'8 and wearing a size Small.